Seriously nothing makes me happier than when my readers and followers love something I come up with as much as I do. I shared some easy kids craft bins on my Instagram stories this past week and they have been a huge hit, so I thought I would share them here to give you all a better look.
This post contains affiliate links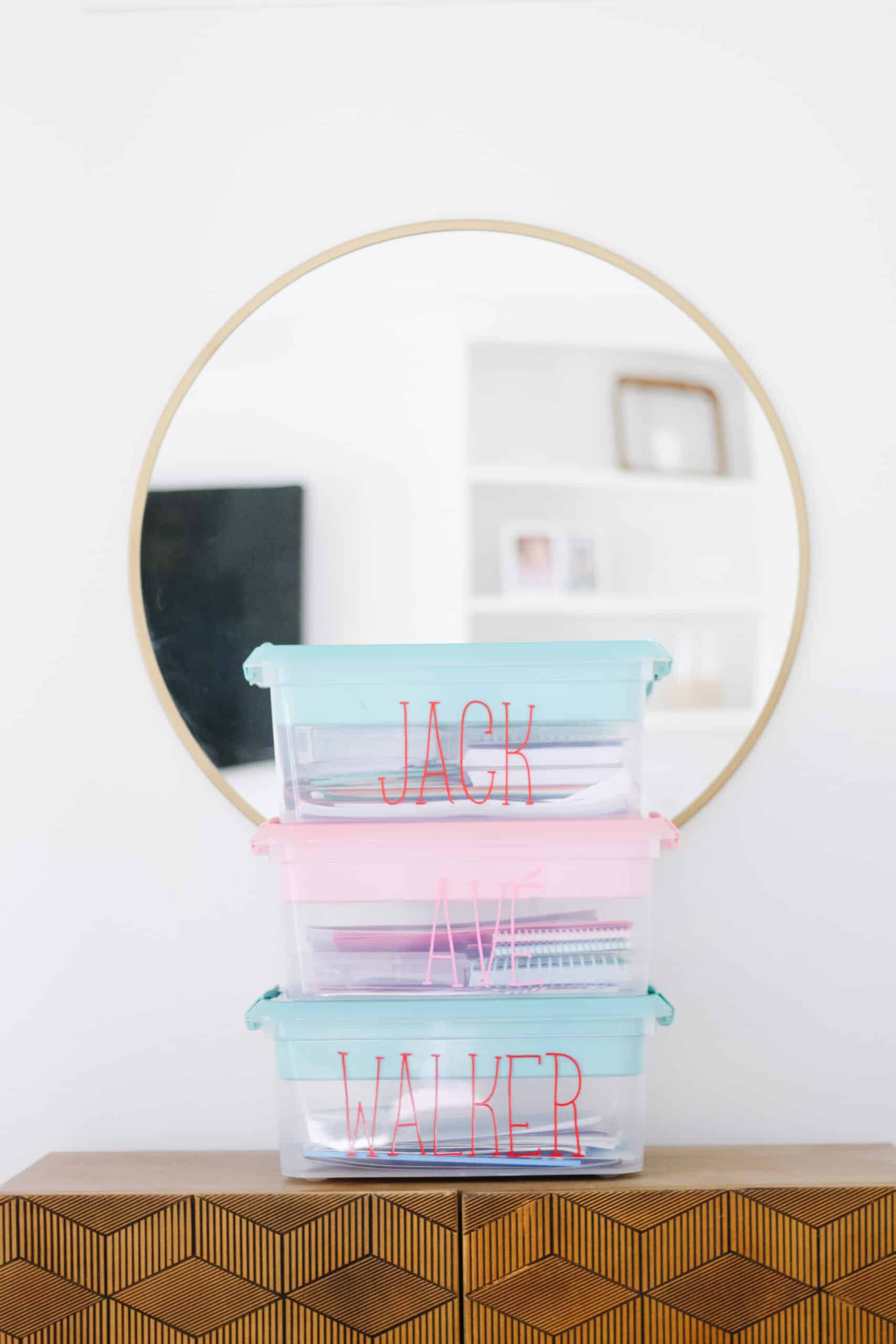 So you all know I have been sharing gift guides and ideas for months now, and I truly have a passion for sharing fun gift ideas for people. I put SO much thought and effort into what I get my own kids and family members, so it is so natural for me to make those guides for you all.
That said, when it comes to gifting for my own kids, I LOVE to think practical as my first order of business, and these craft bins were just that.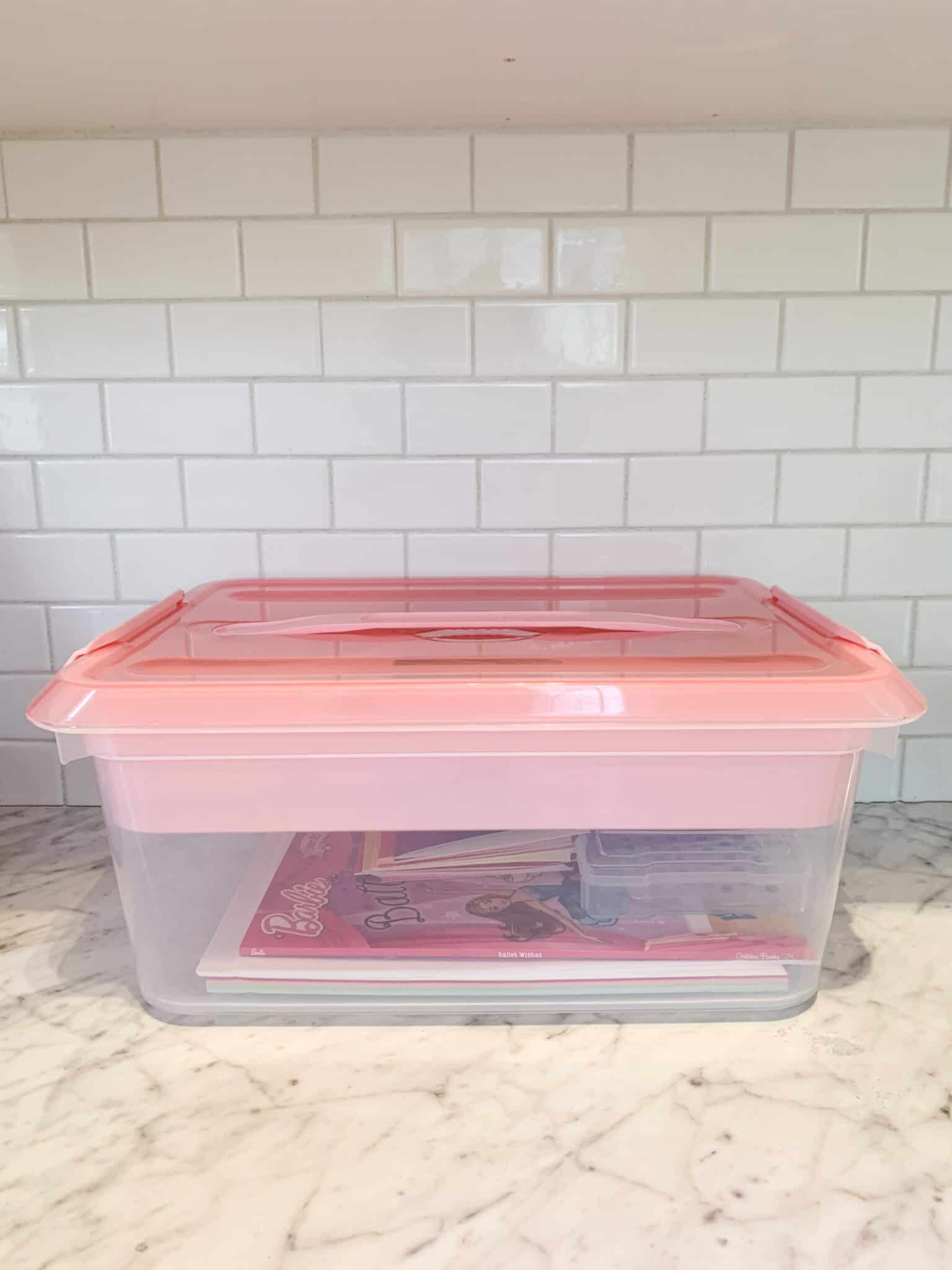 Easy Kids Craft Bins
I had the idea to make each of my kids a craft bin for Christmas with all the supplies that were age appropriate, so I headed out to find the perfect bin, and literally found the PERFECT option!
I personally used my Silhouette to add their names to the bins, and will share some ideas of what to fill them with. I love that these bins can have the top lifted out with LOTS of room for paper and supplies below, and all the coloring and writing tools at the top.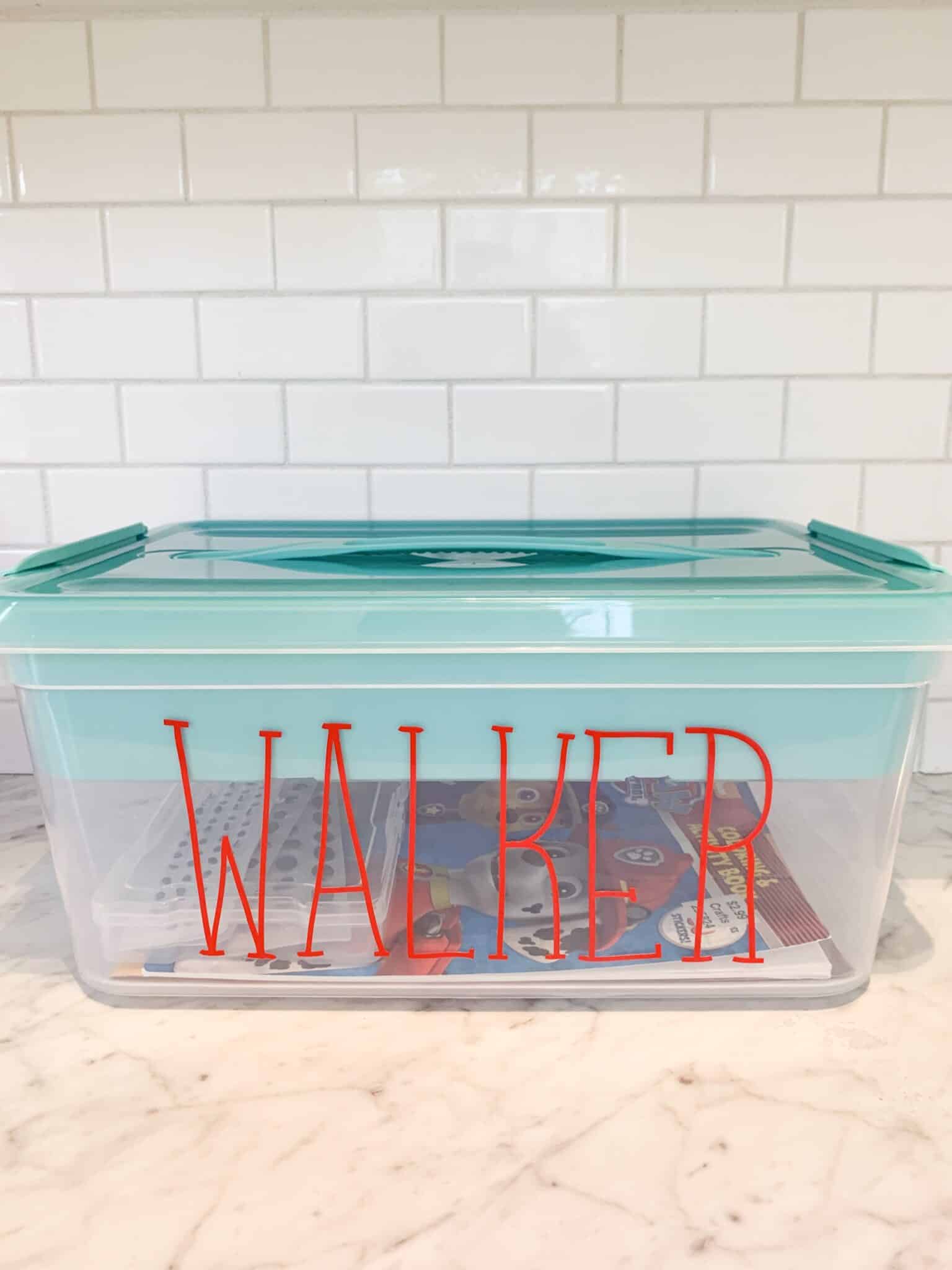 First off here are the bins
What I put in mine
As many of you know, I have a 2 year old, 5 year old, and 7 year old, so all of them got slightly different supplies based upon their ages.
crayons
markers (color wonder for the 2 year old)
colored craft paper
white paper
color wonder paper for the 2 year old
pencils for the older 2
stickers and googly eyes
coloring books for the younger two
small stapler for the 7 year old – he loves to make "books"
rolls of tape for the older 2
blank cards and envelopes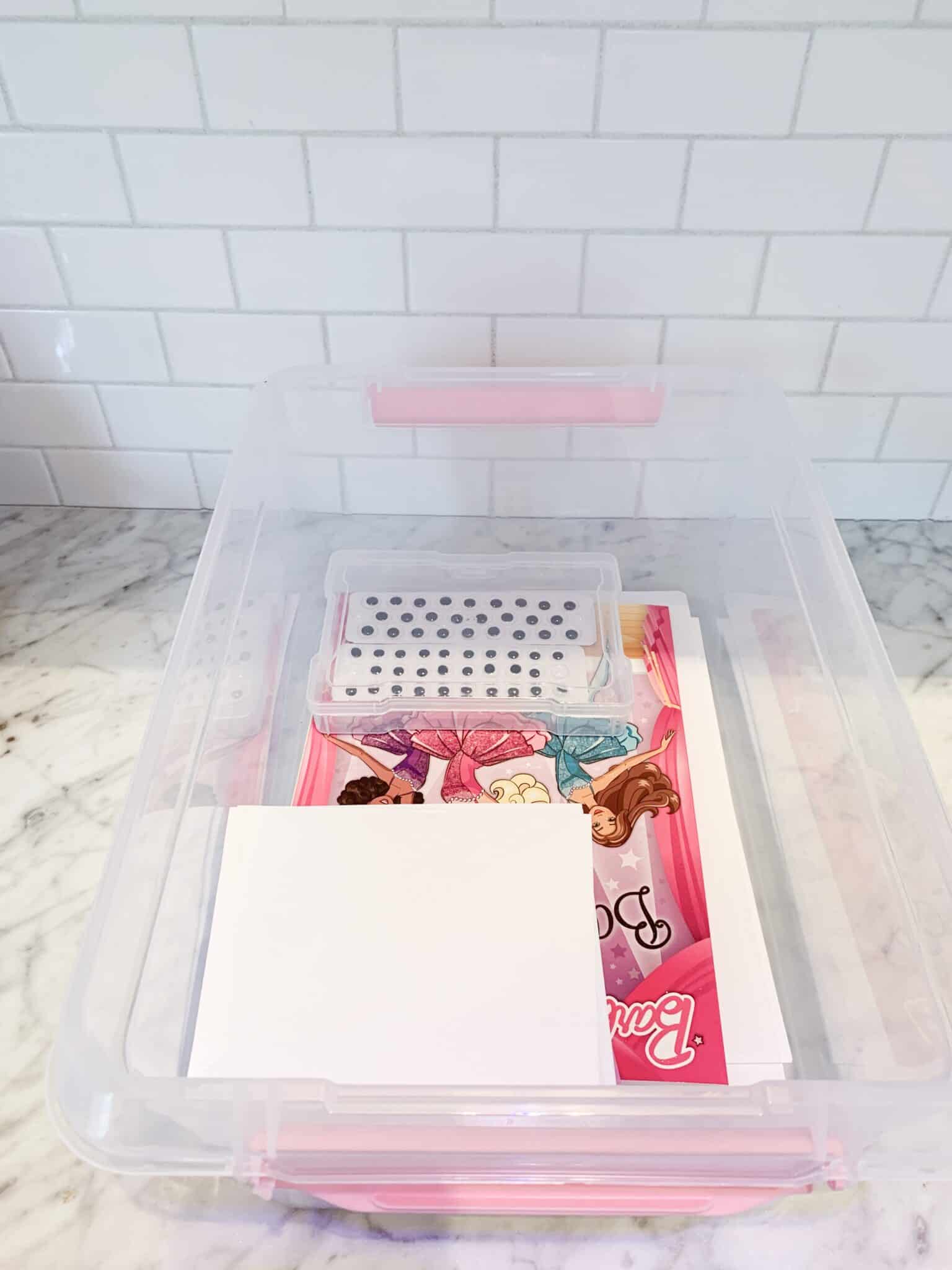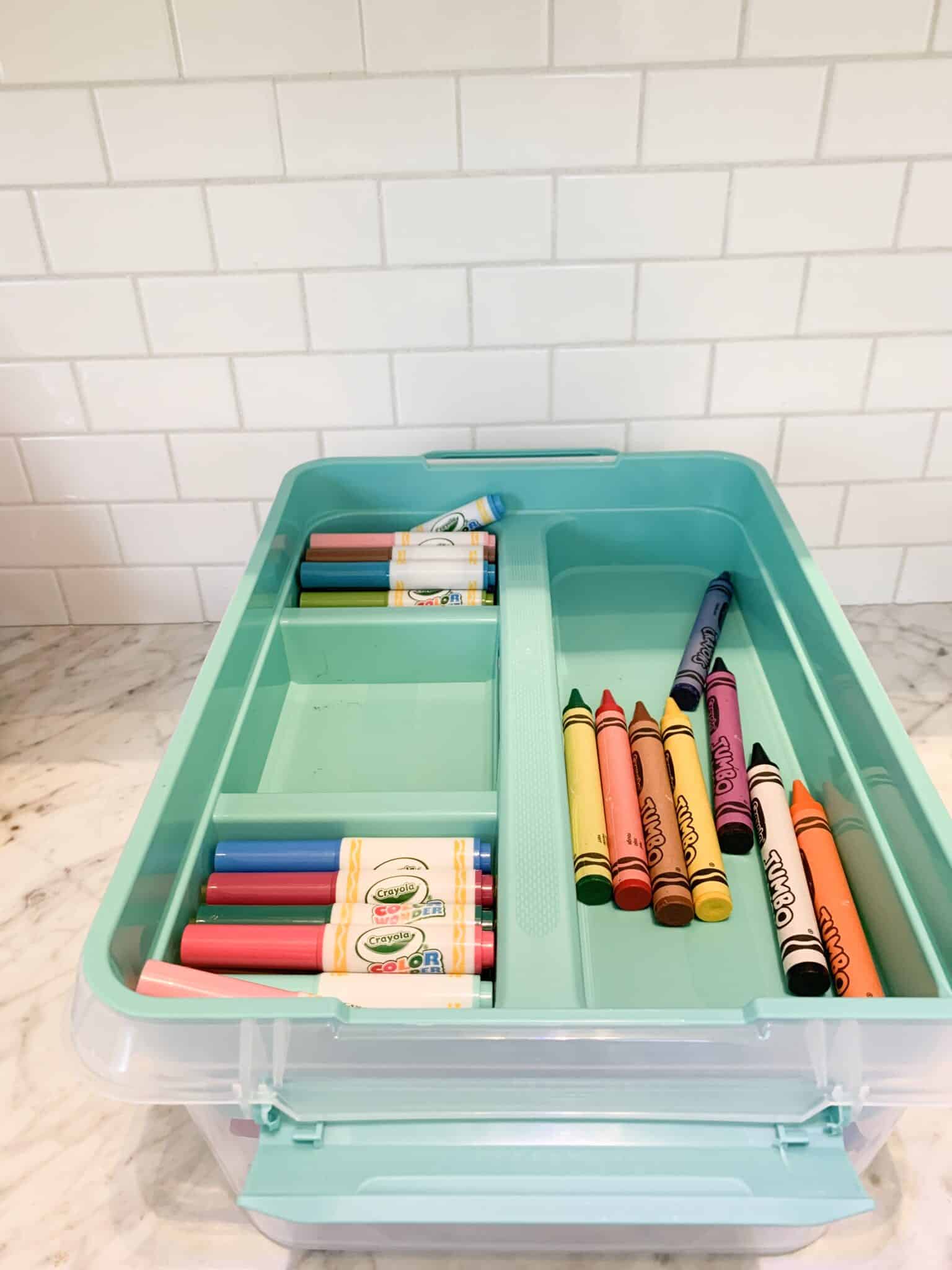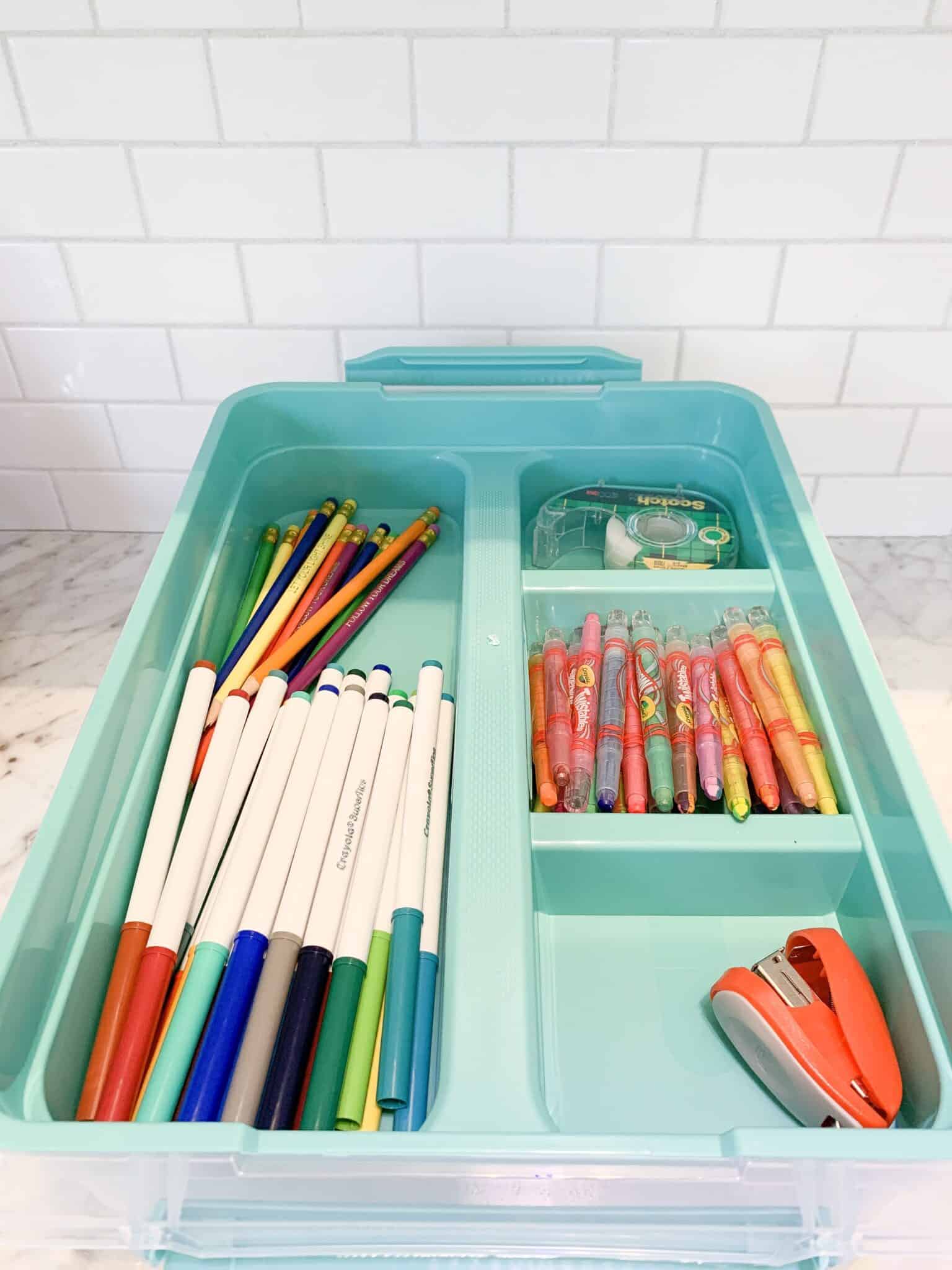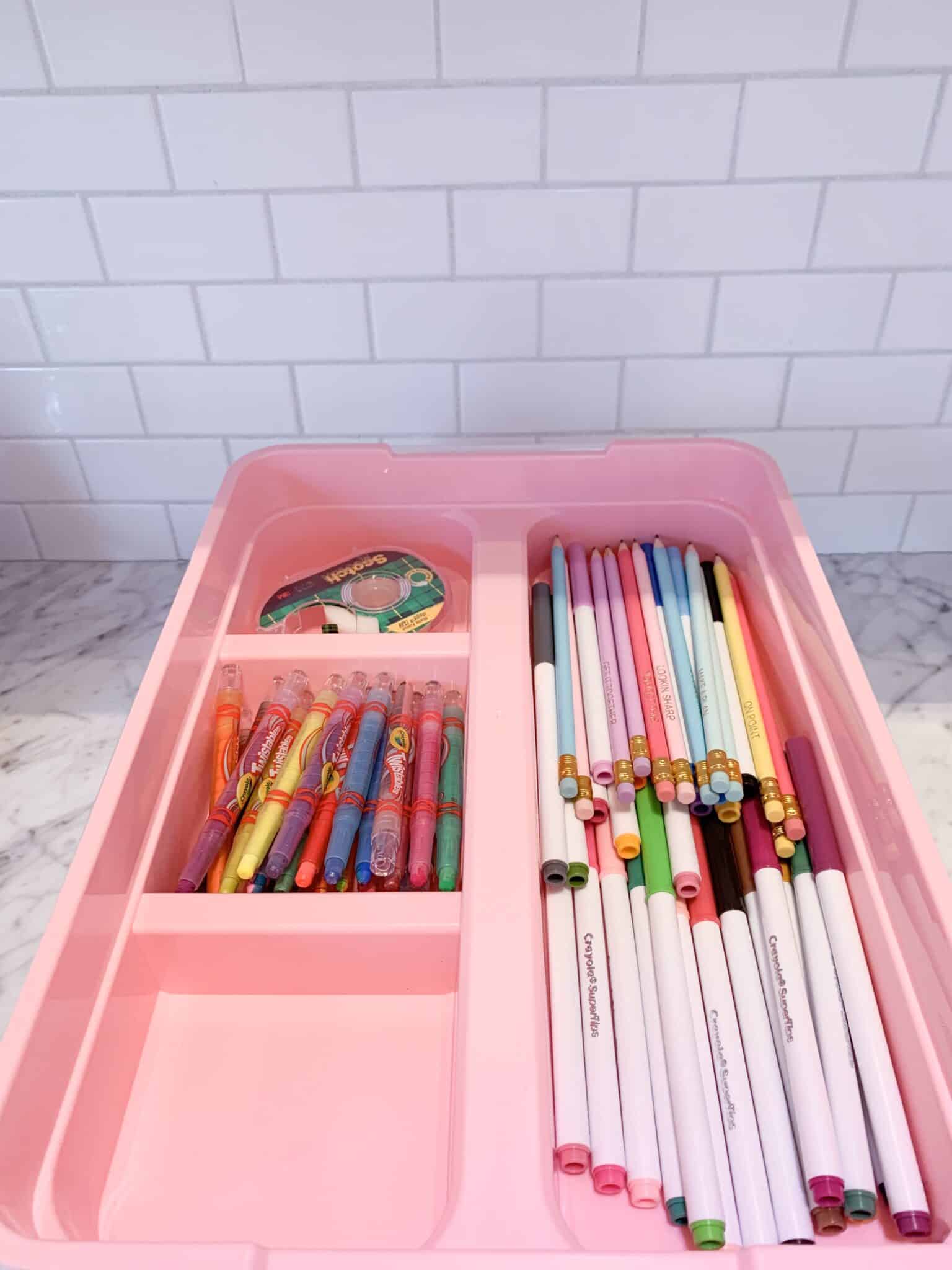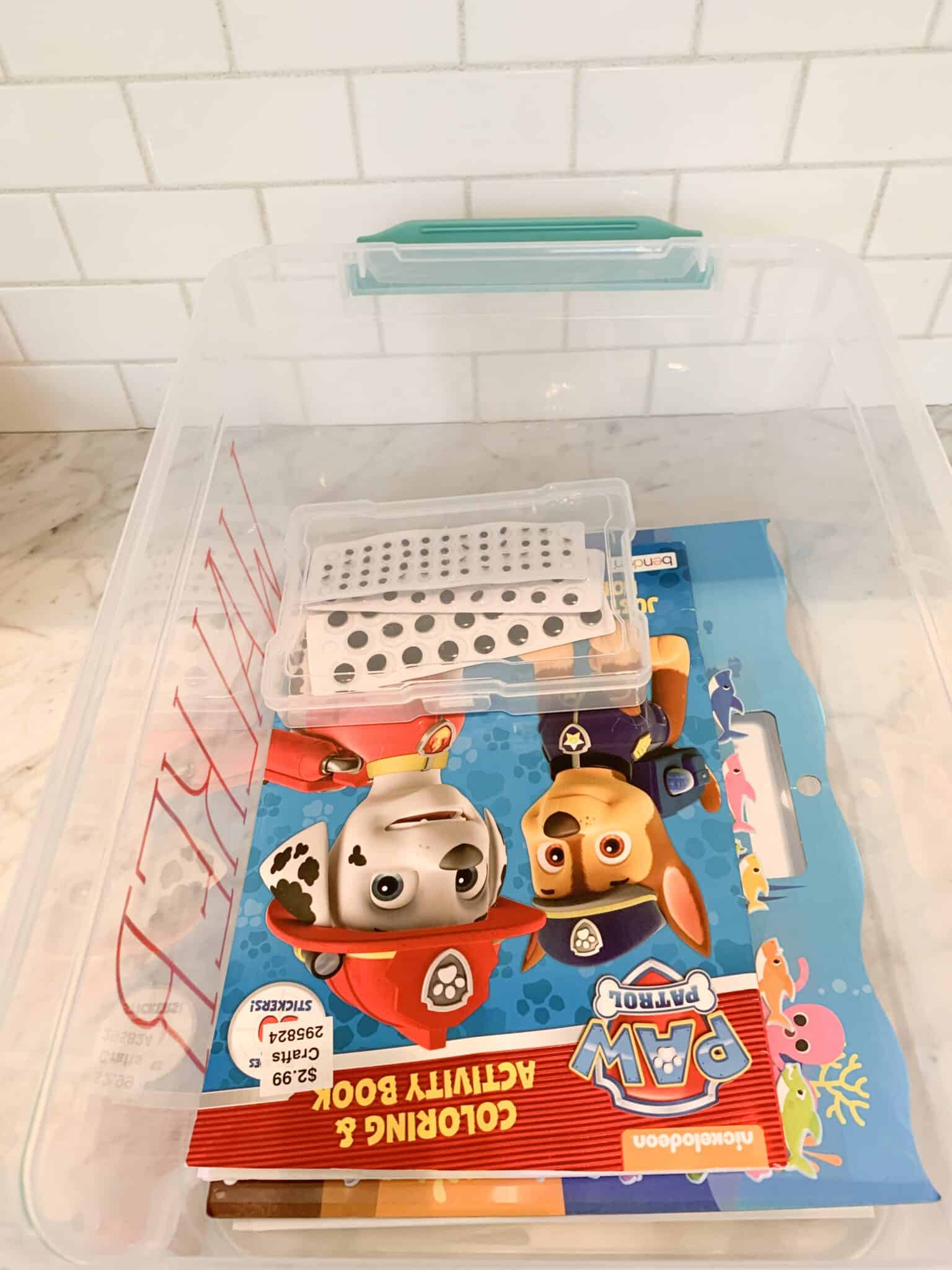 These are just some easy ideas, and I am sure I will add more. I really want them to be slightly mess free so I don't have to worry about them using them, so I didn't include glue, but that would be another idea.
These little containers are great for storing the small items in them (like stickers).
This is a super fun gift idea, or just an easy way to organize your kids stuff this year. I love that this fosters creativity while allowing them to get something they will play with over and over again.
Pin this post to find the easy kids craft bins later