This year when it came to my dining room I really wanted to do something a bit more simple and classic, but my go to is "girly" and I still wanted to tie it the decor with the rest of the house. I mentioned in this post that I was using pink, red and white ribbon through my main floor, so thus the candy cane inspired dining room table decor idea was born.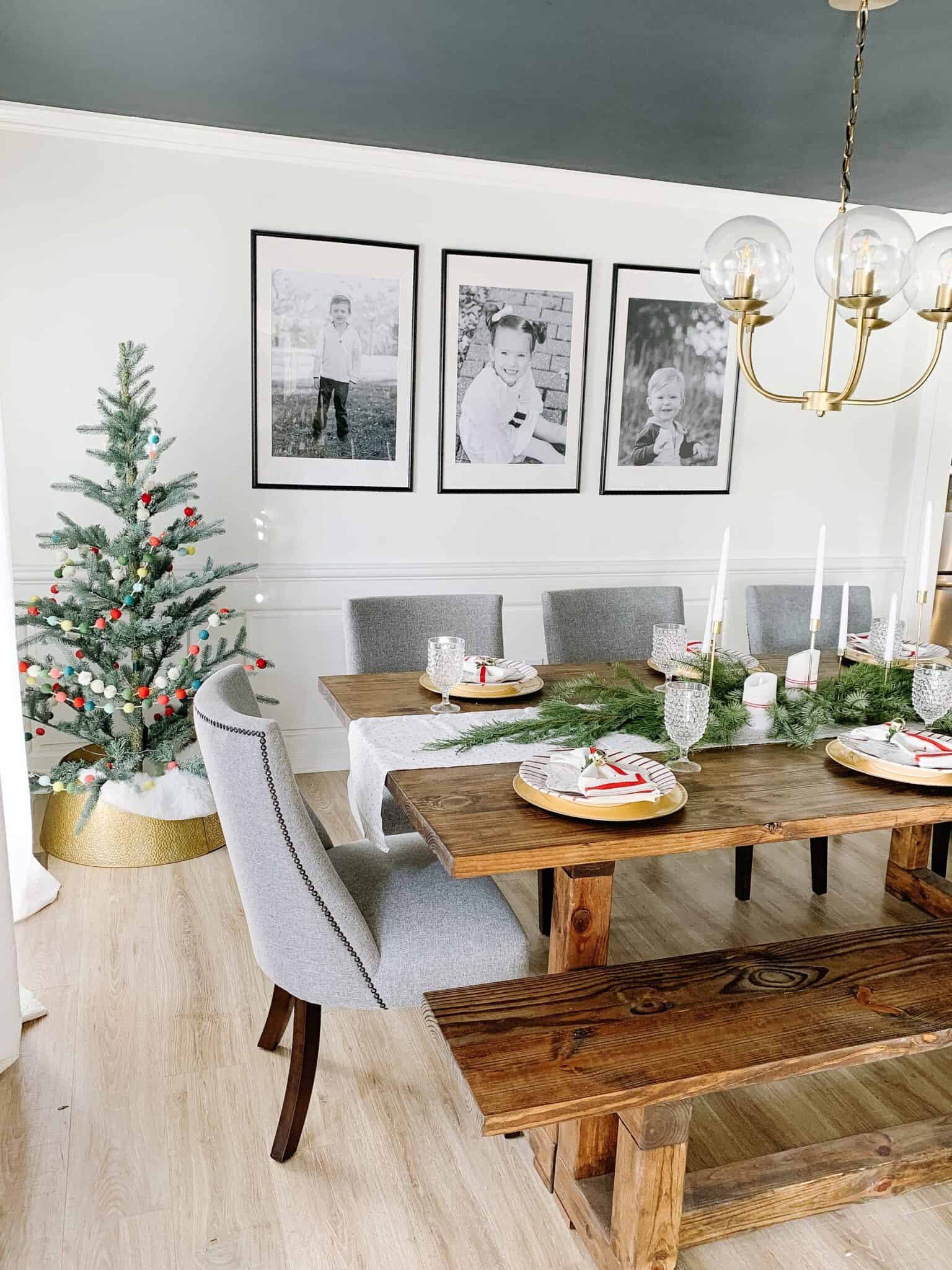 this post contains affiliate links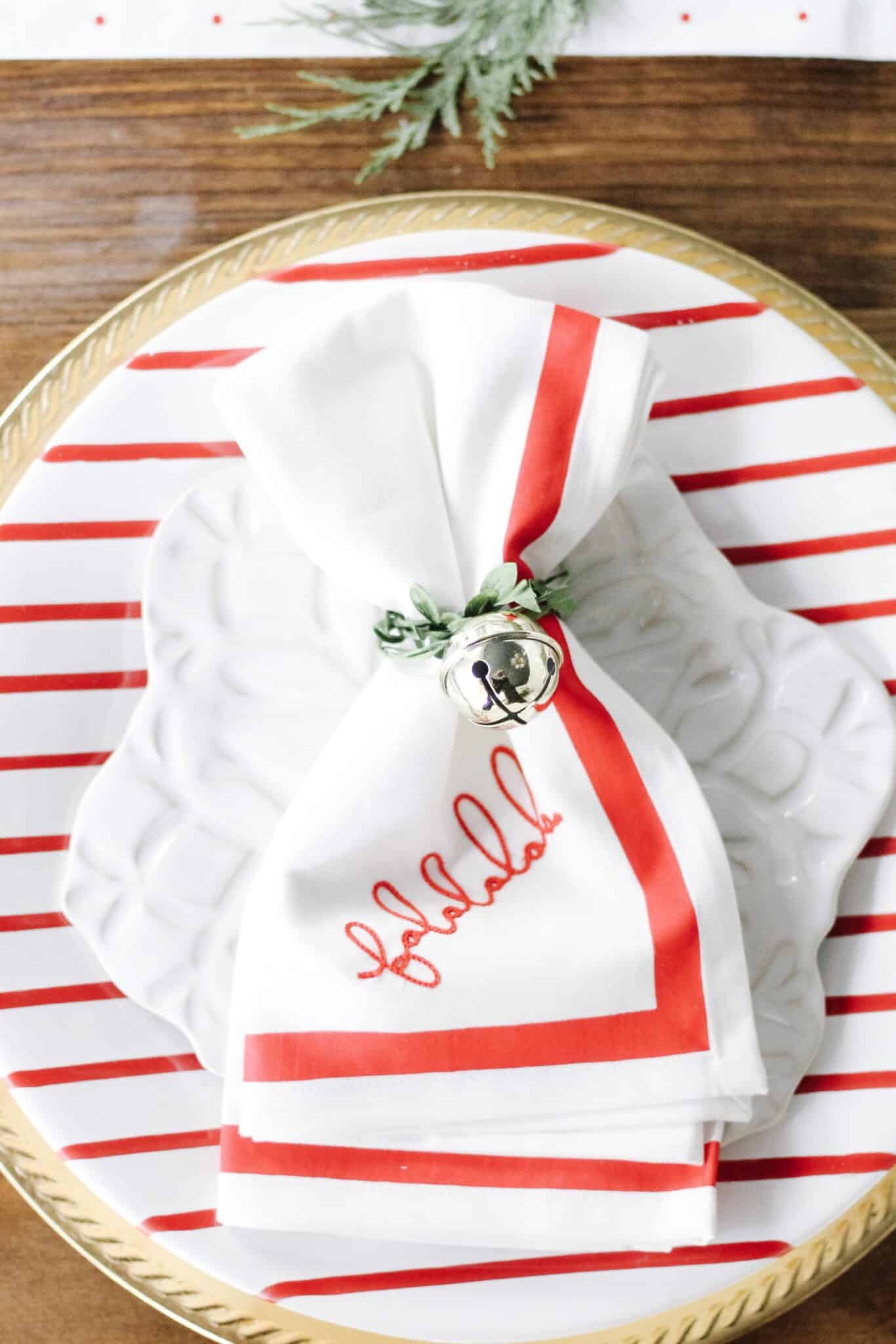 Candy Cane Inspired Dining Room Table Decor
Dinnerware
When I decided to add some festive plates to our home, I knew I wanted something that would be versatile and able to be used for more than one holiday. I fell in love with these red striped plates from Vietri, and knew I could use them for so many other holidays with the simple fun pattern.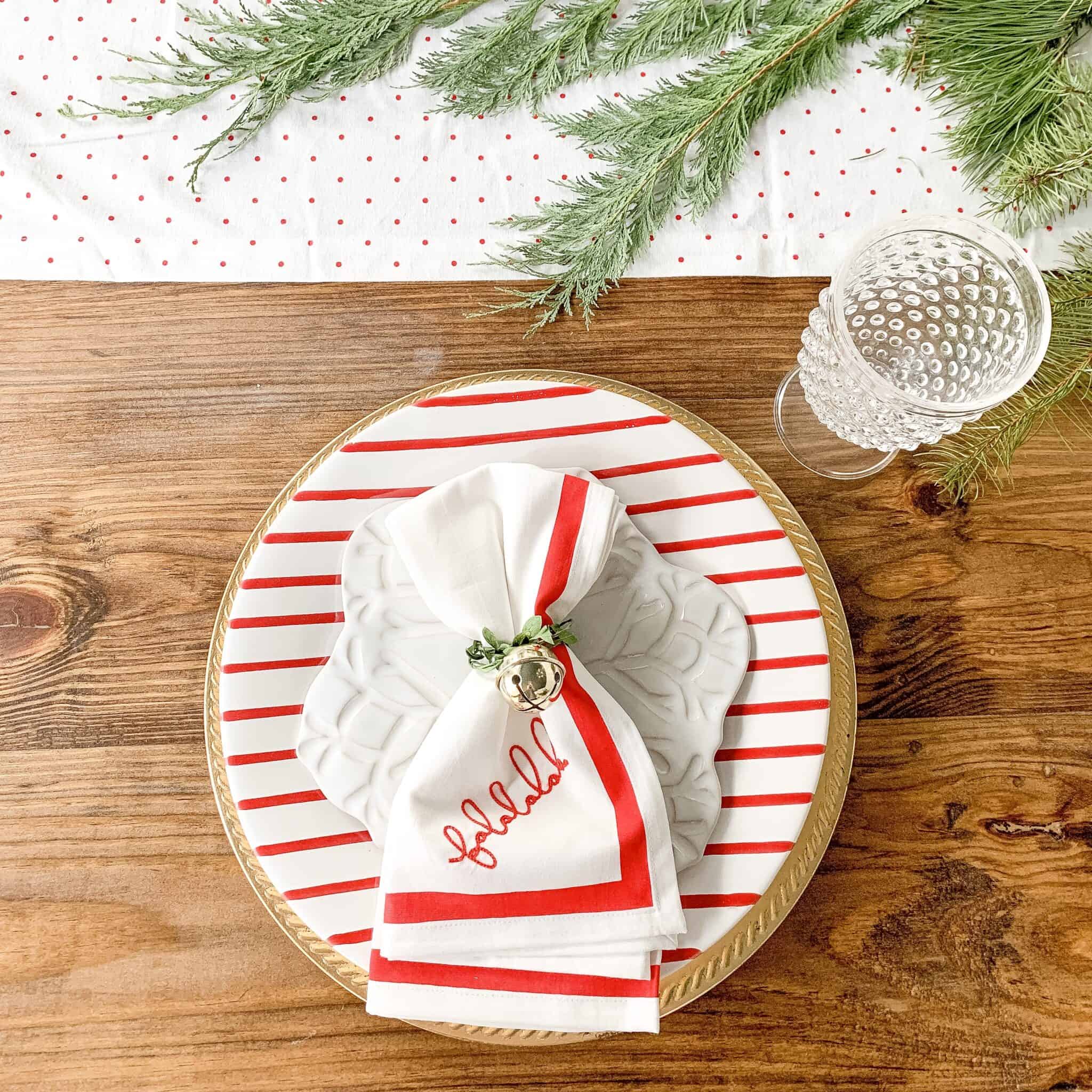 I coupled the striped dinner plates with fun snowflake salad plates also from Vietri, and they are so kind to offer my followers 20% off if you use code ARIN2o !!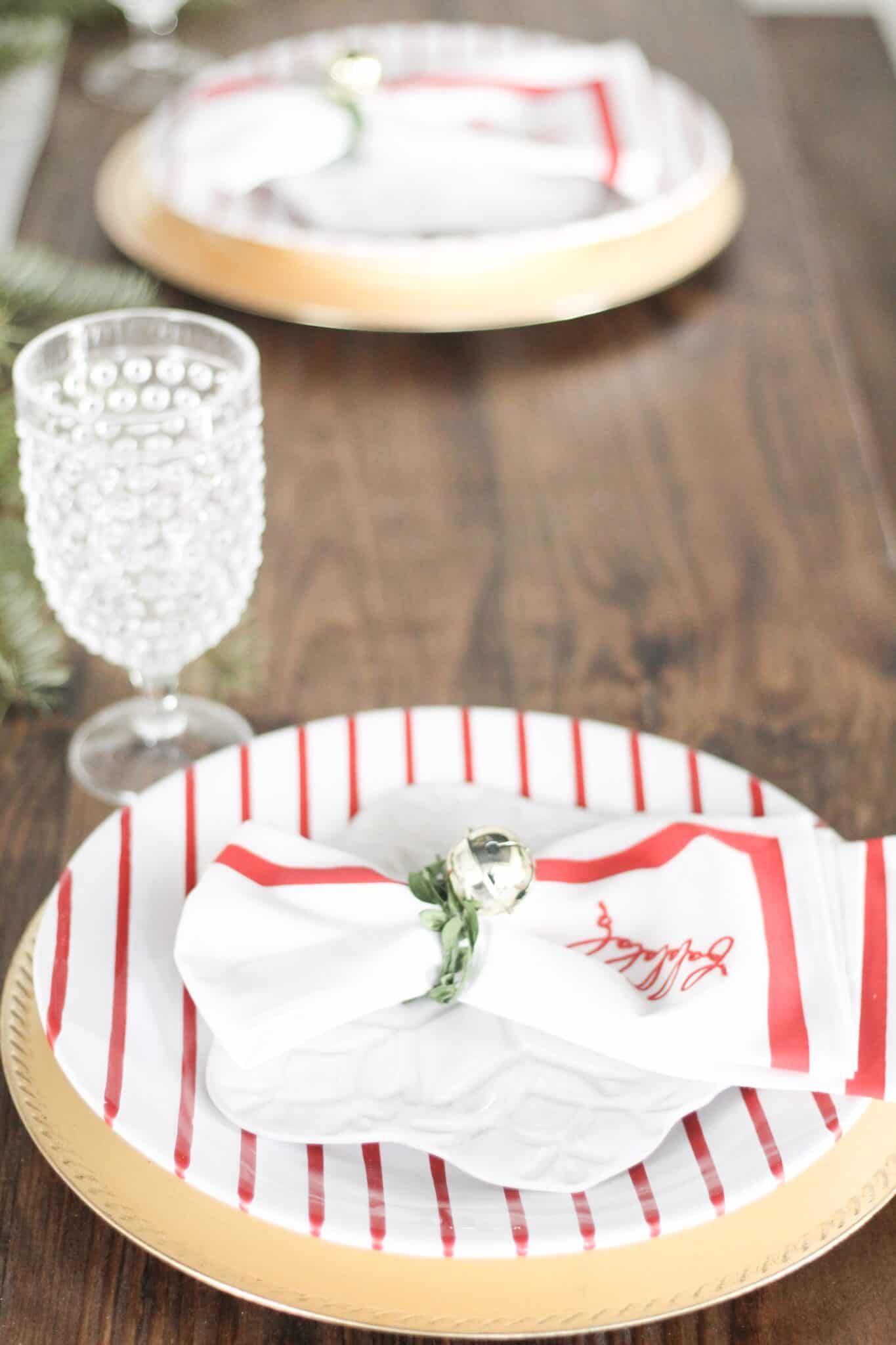 All of this was placed on gold chargers for a fun pop and it was such a simple tablescape!!
Runner and Decor
The table runner and napkins are both items that I had fallen in love with as soon as I saw them this year and knew I wanted to tie them into my tablescape. For the napkins I grabbed this greenery from Hobby lobby and I wrapped it around the napkins. It is a thin wire, so I then looped a gold bell through each one and used it as a faux napkin ring. ( ** as a note – the table runner is super long which I love. Our table is HUGE, so the fact that it is longer than the table is saying a lot!)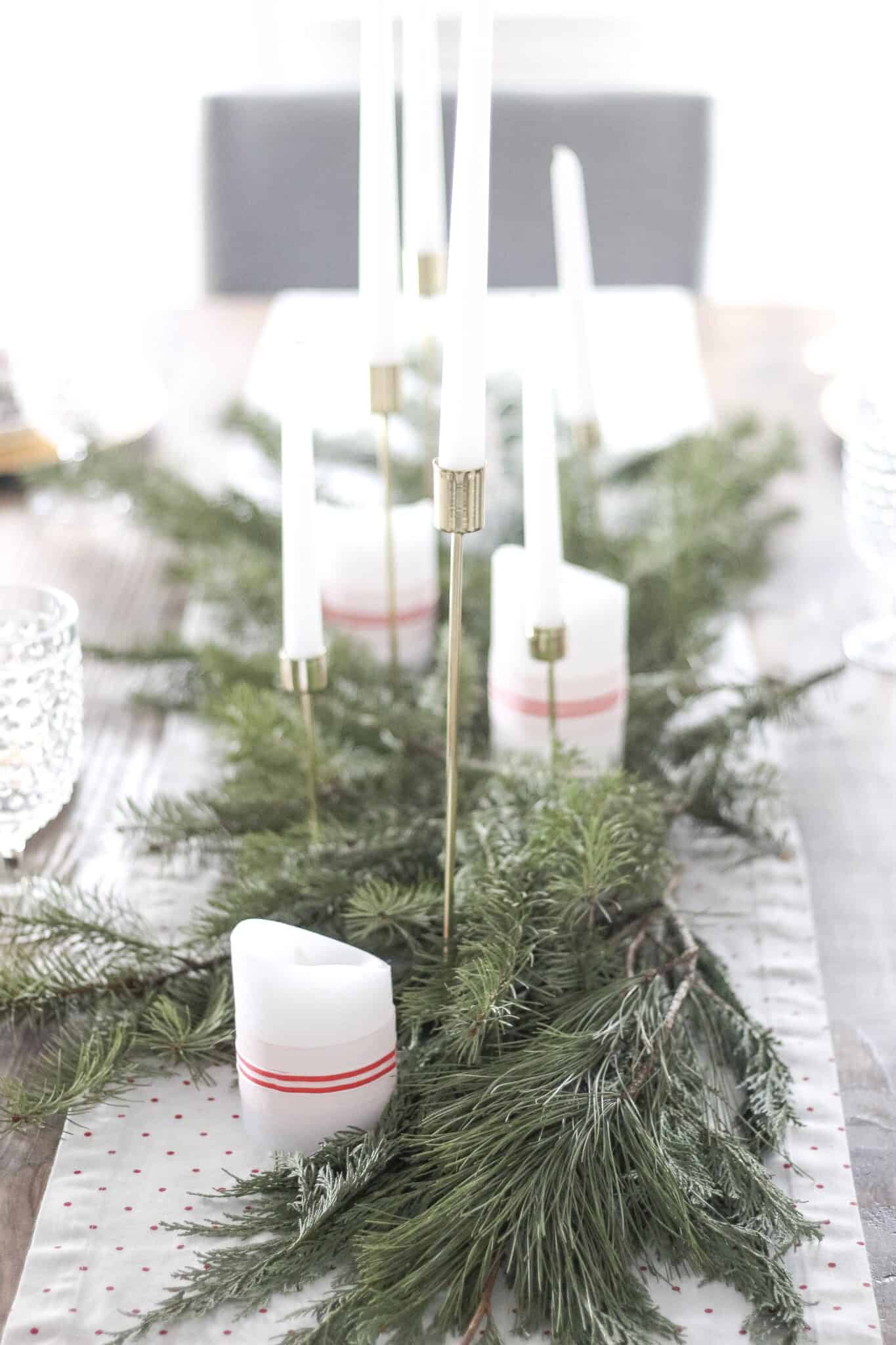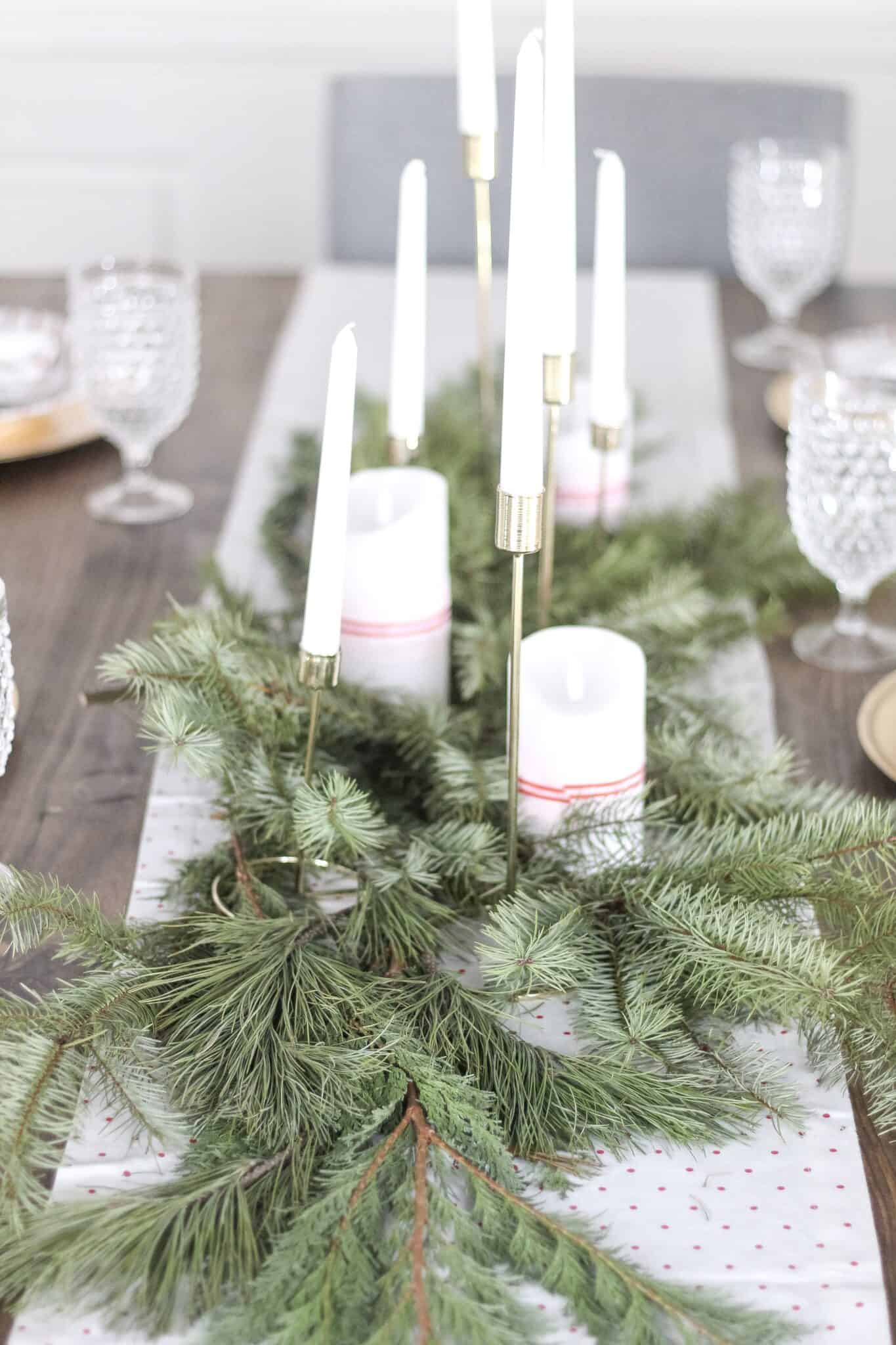 The center of the table was super simple. I added Christmas greenery from Trader Joes and Some candle sticks. On some candles I also added the pink and red and white ribbon that I have running through my home!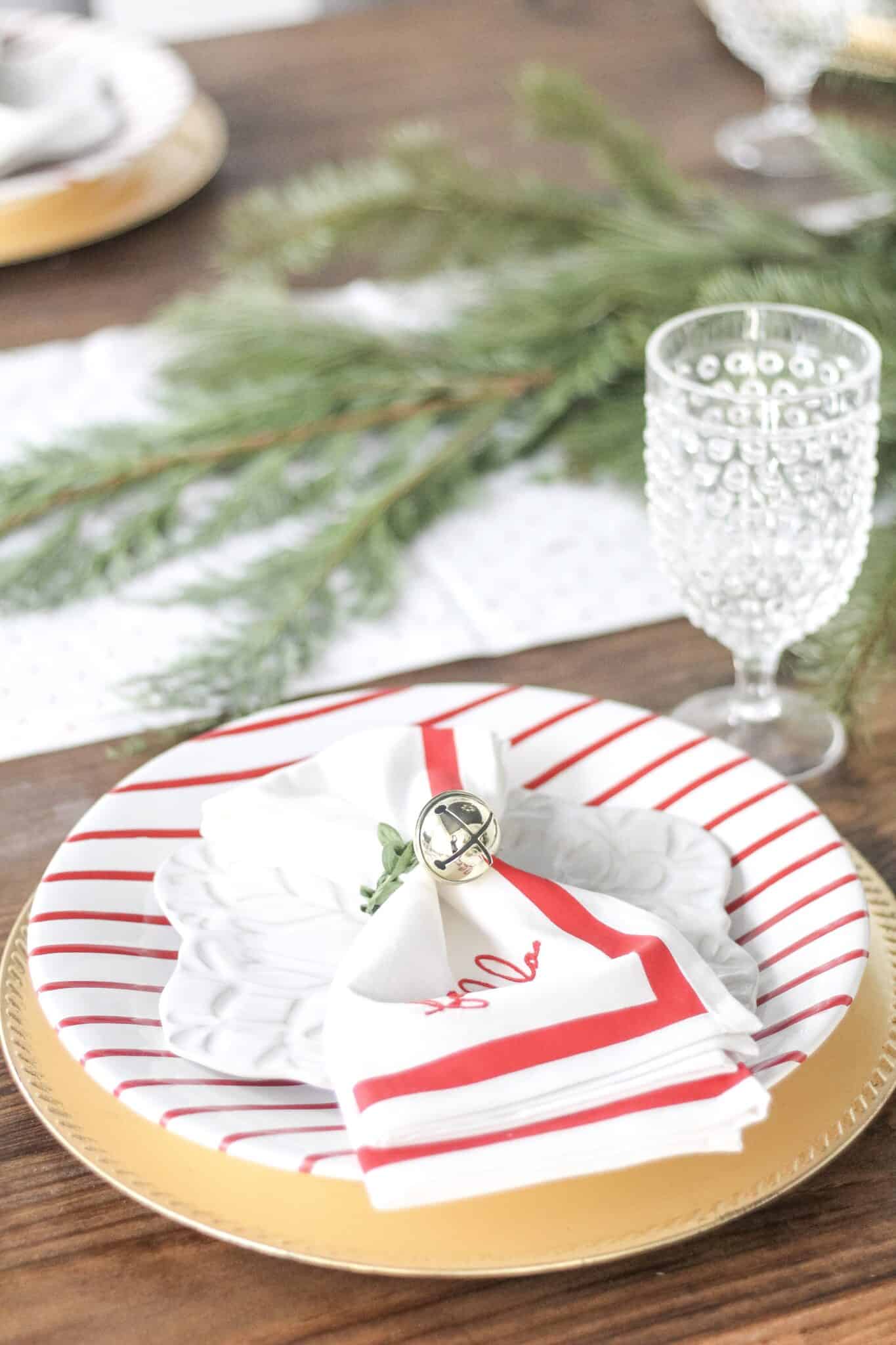 As you can see – this was SUPER simple. There was nothing super crazy about it, and it took me no more than 20 minutes to put together, but I love the end outcome, and can't wait to see how I can reuse so many aspects of this tablescape during the year, and through holiday seasons to come.
If you are looking for more holiday tablescape ideas, here is my merry and bright dining table decor from last year!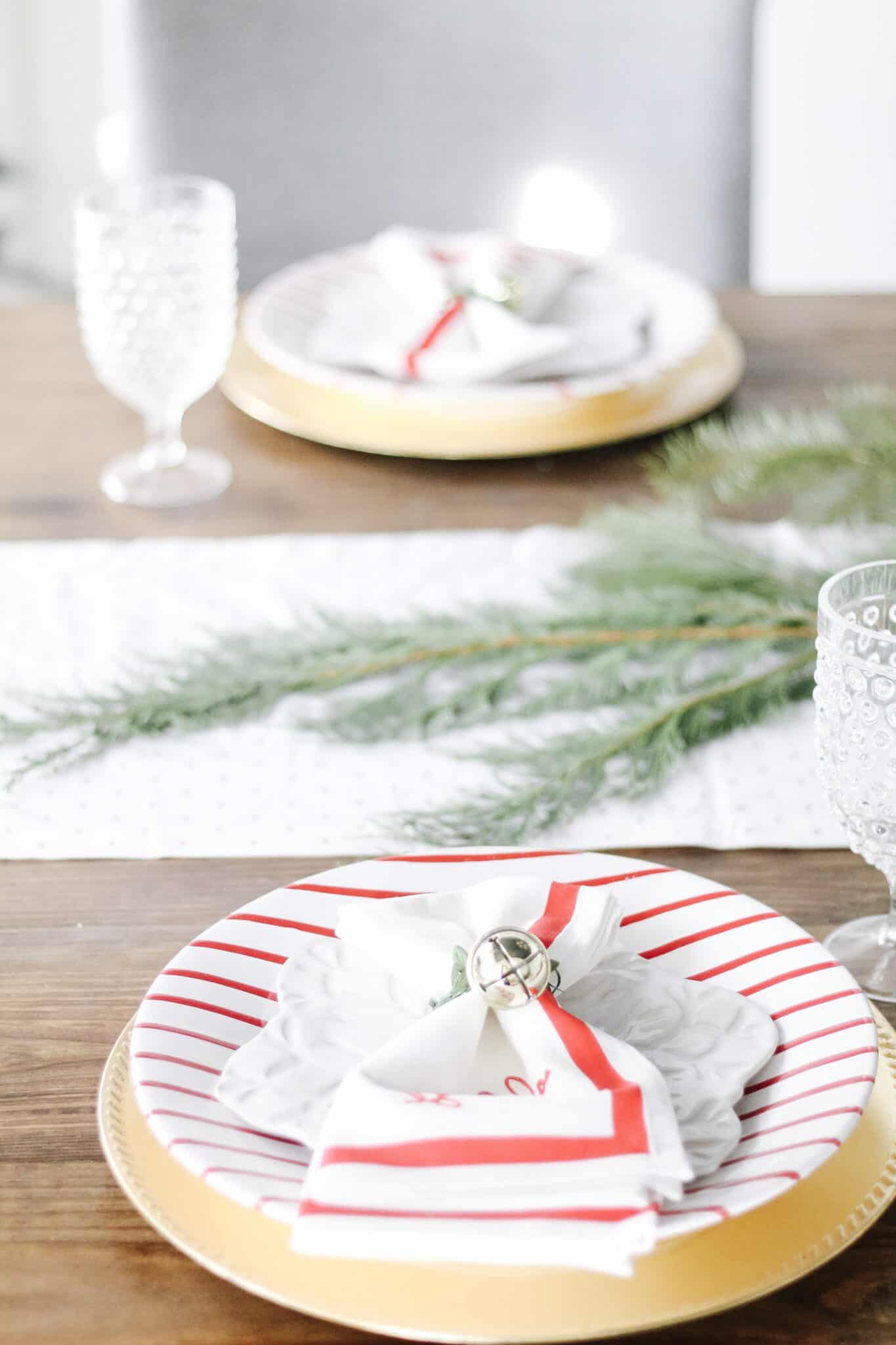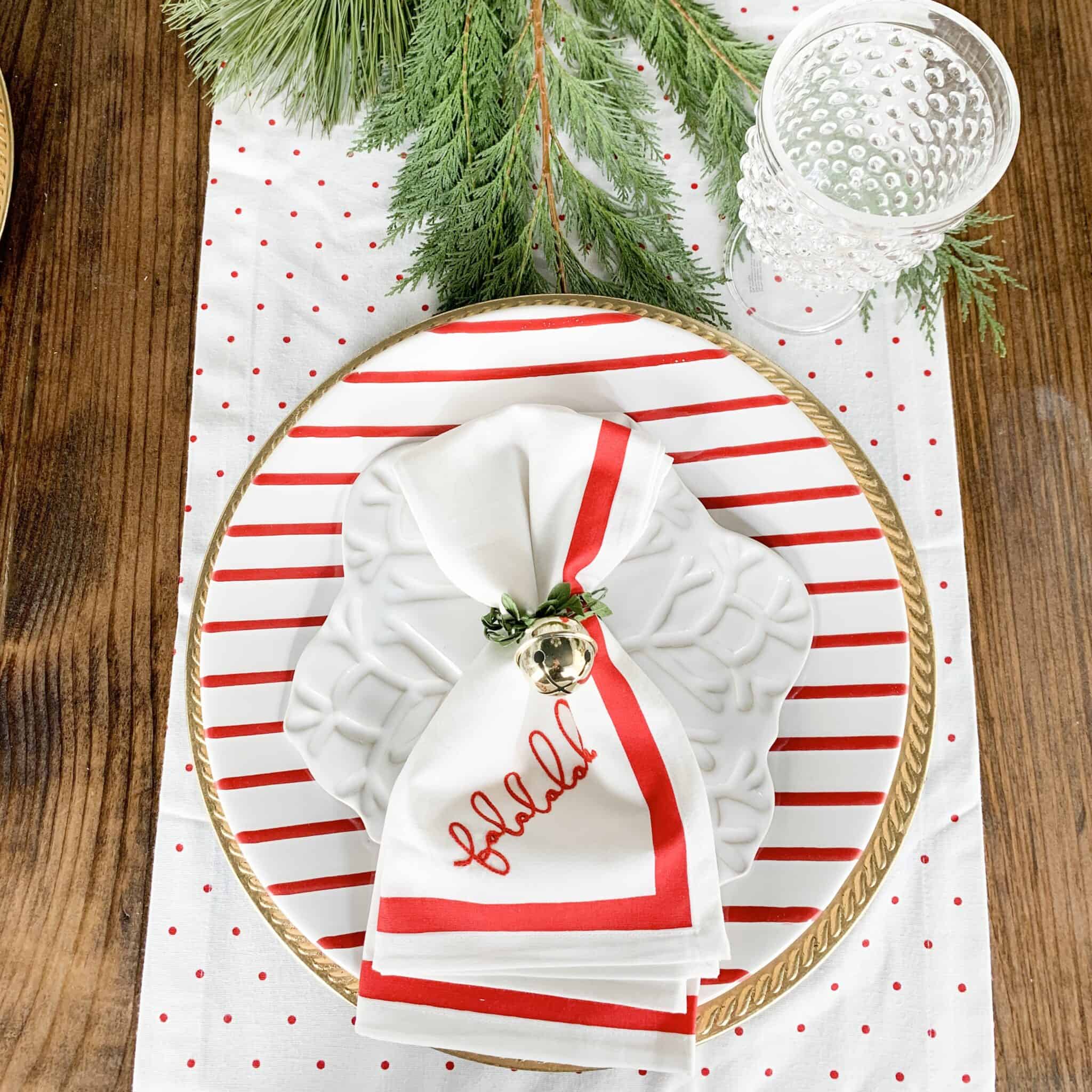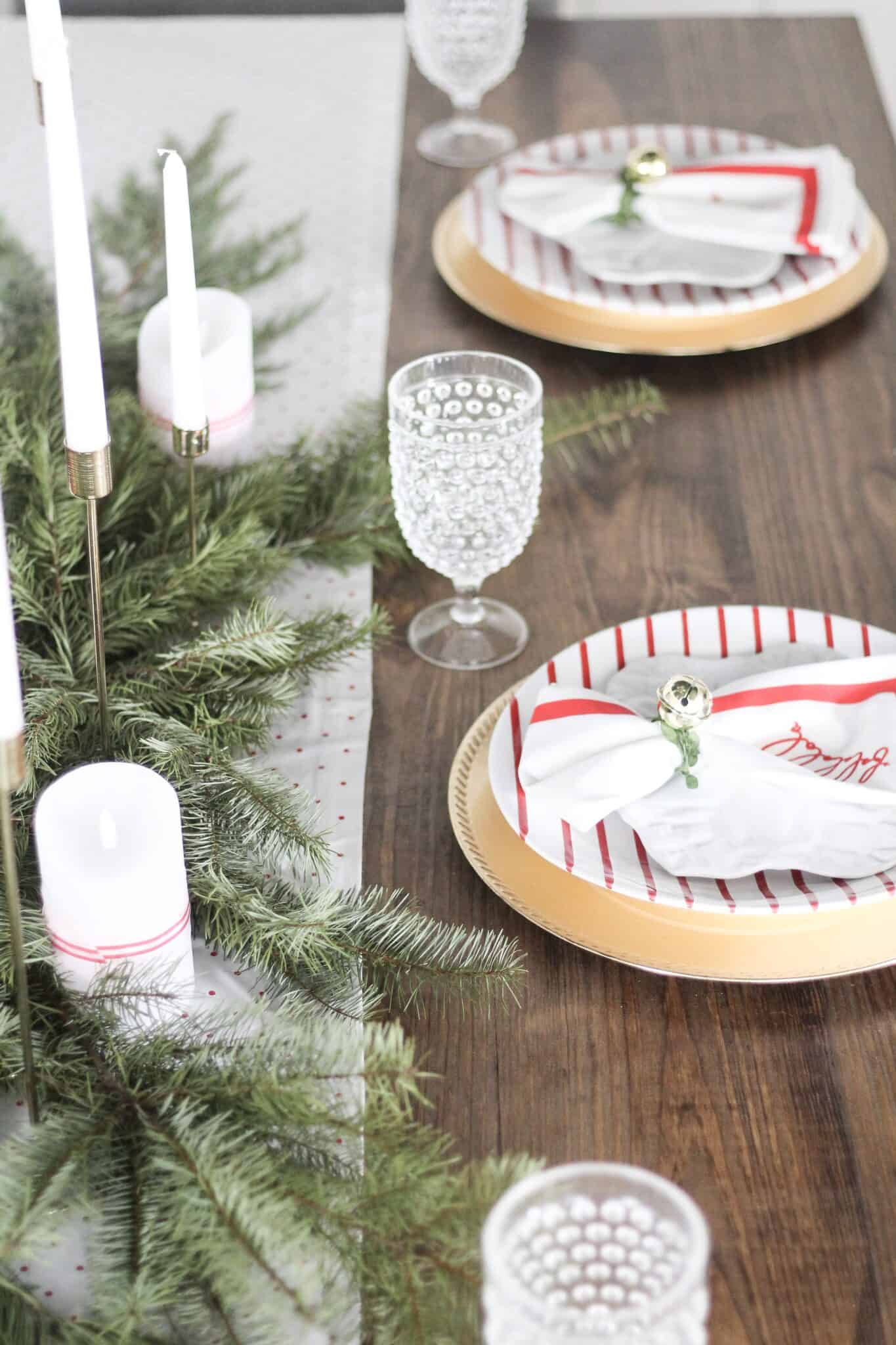 Pin this post to find my candy cane inspired dining room table decor later!