If there is one thing I love, its a good IKEA hack, and that has definitely contributed to some of my favorite blog posts that I have done. There is nothing quite like using inexpensive IKEA products for an awesome outcome. I decided to round up the best IKEA hacks that I have done in one place for you to check out.
Feel free to click the headings and head to that post to see the tutorial, or read more about it, and if you need more info, leave me a comment!
Best IKEA Hacks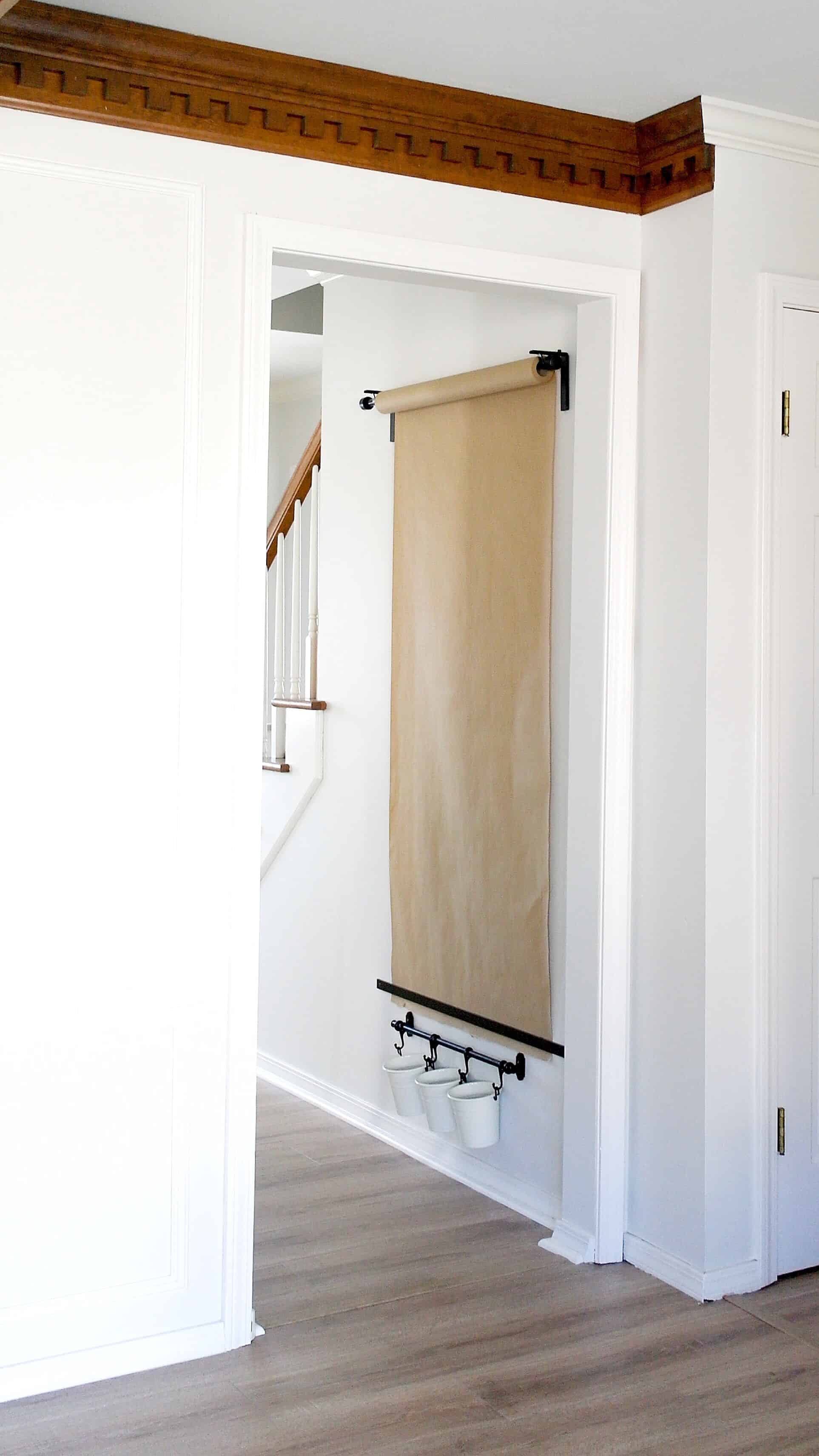 Head to the blog post above to see how I used about $10 worth of IKEA products to create this wall mounted easel. It has been 2 years since I put this up for my kids on Christmas Eve, and remains a favorite part of our home!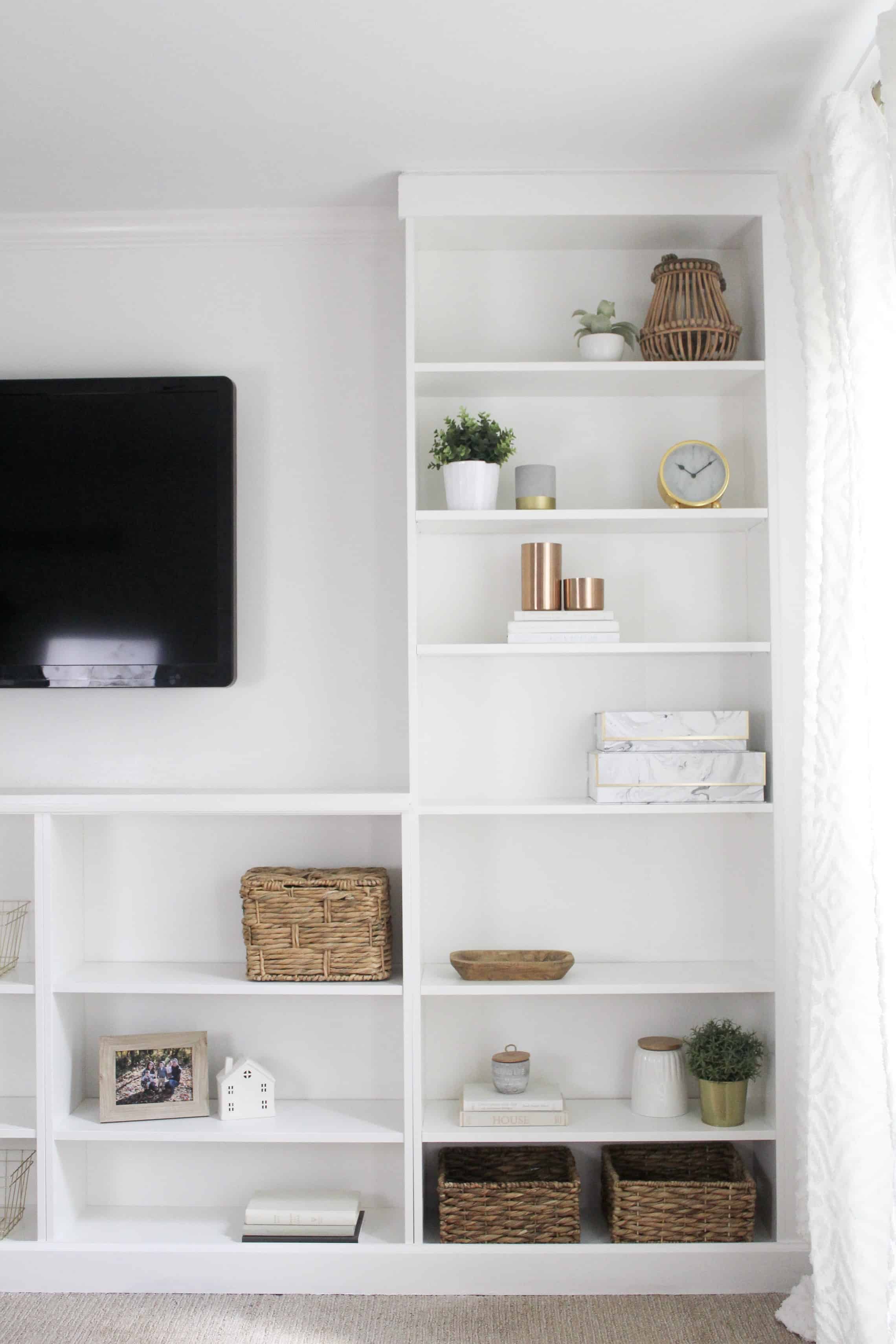 These built ins are in my home office and have been hands down my favorite DIY we have ever done. It has held up amazingly, and added SO MUCH to the room.
If you are intimidated by the idea of clicking over to see this one, know that my husband and I are not super handy, so know that it's NOT HORRIBLY HARD!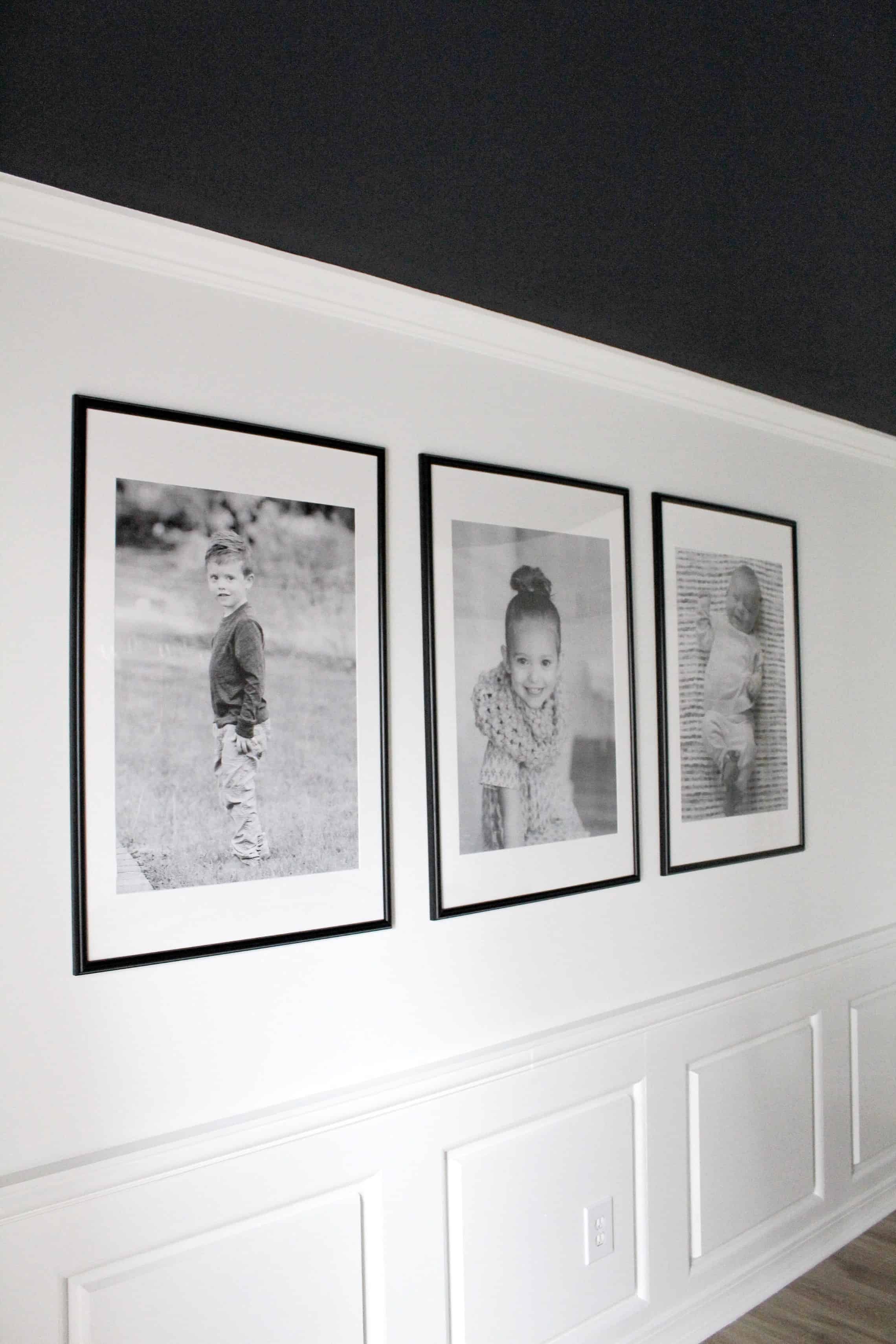 I love these fun framed engineering prints – this post tells you how to get each print for about $5. These are visible as soon as you walk in my front door and truly make a great impact.
If you are looking for a fun way to add to a wall for a super low price, this is the way to do it!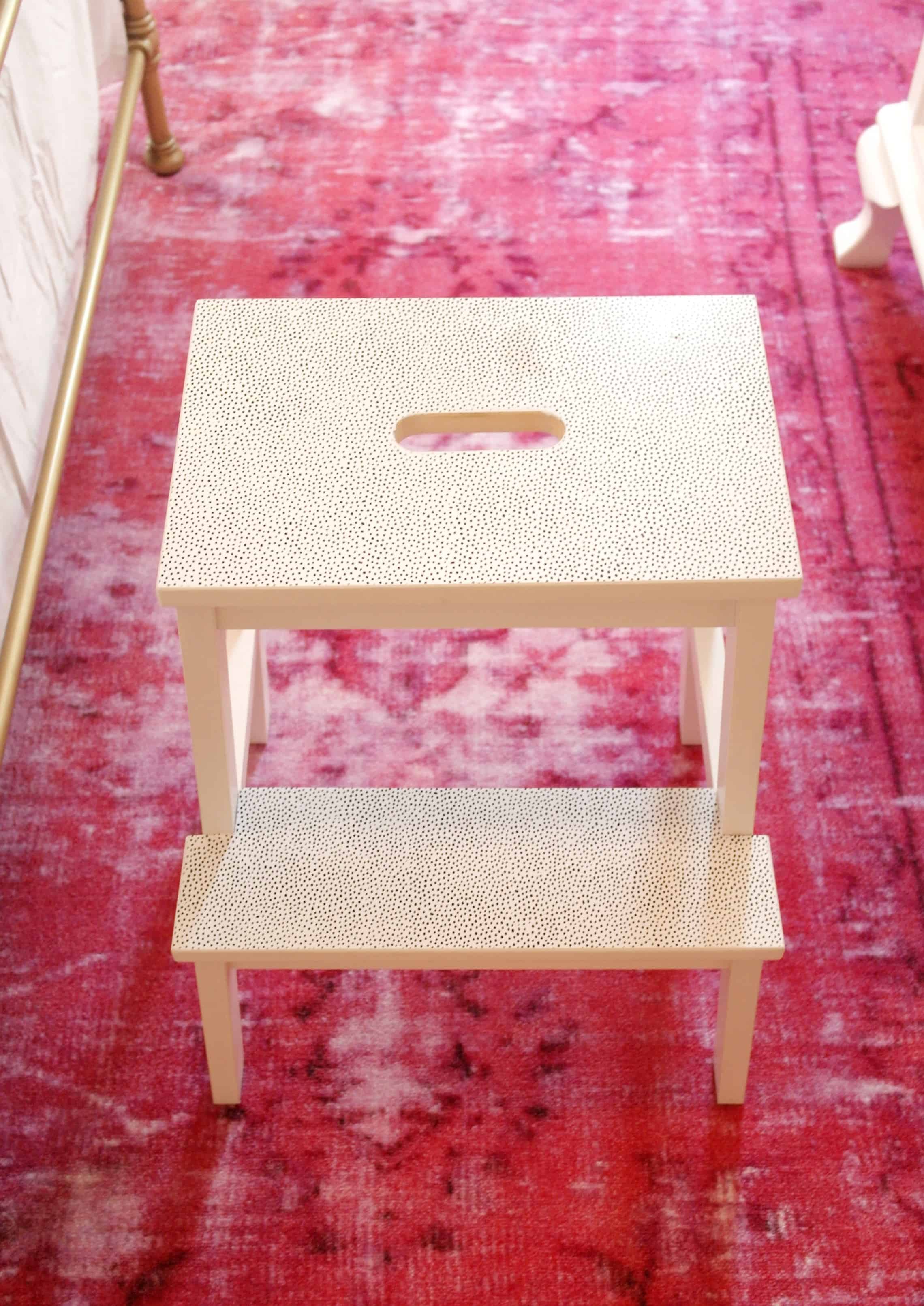 This was a quick little DIY, but such a fun way to add to the step stool!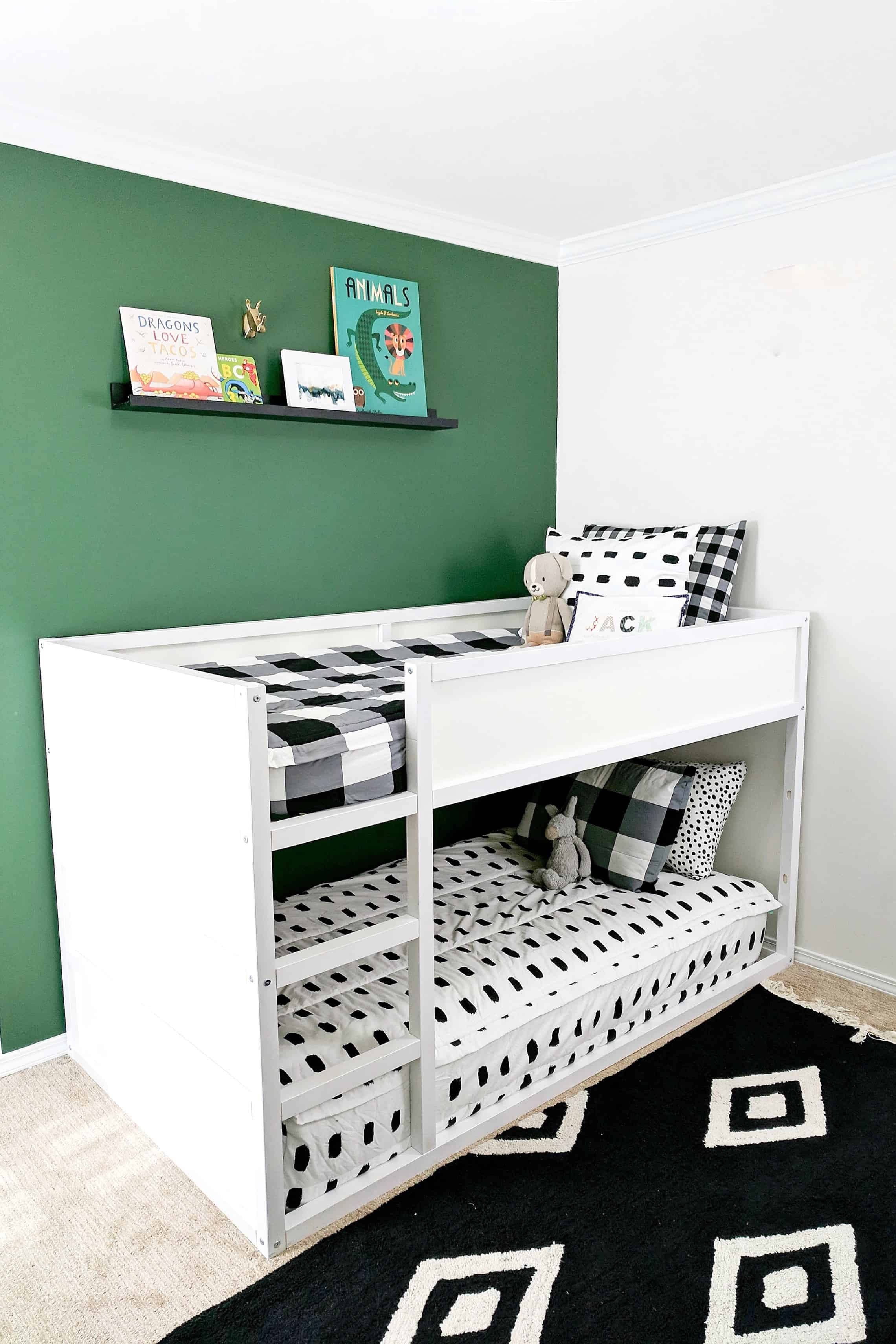 This is another serious favorite IKEA hack. Jack no longer has this room, which makes me a little sad, because it was a favorite. (this room is now Goldie's nursery). The bunk beds looked so much more fun in white!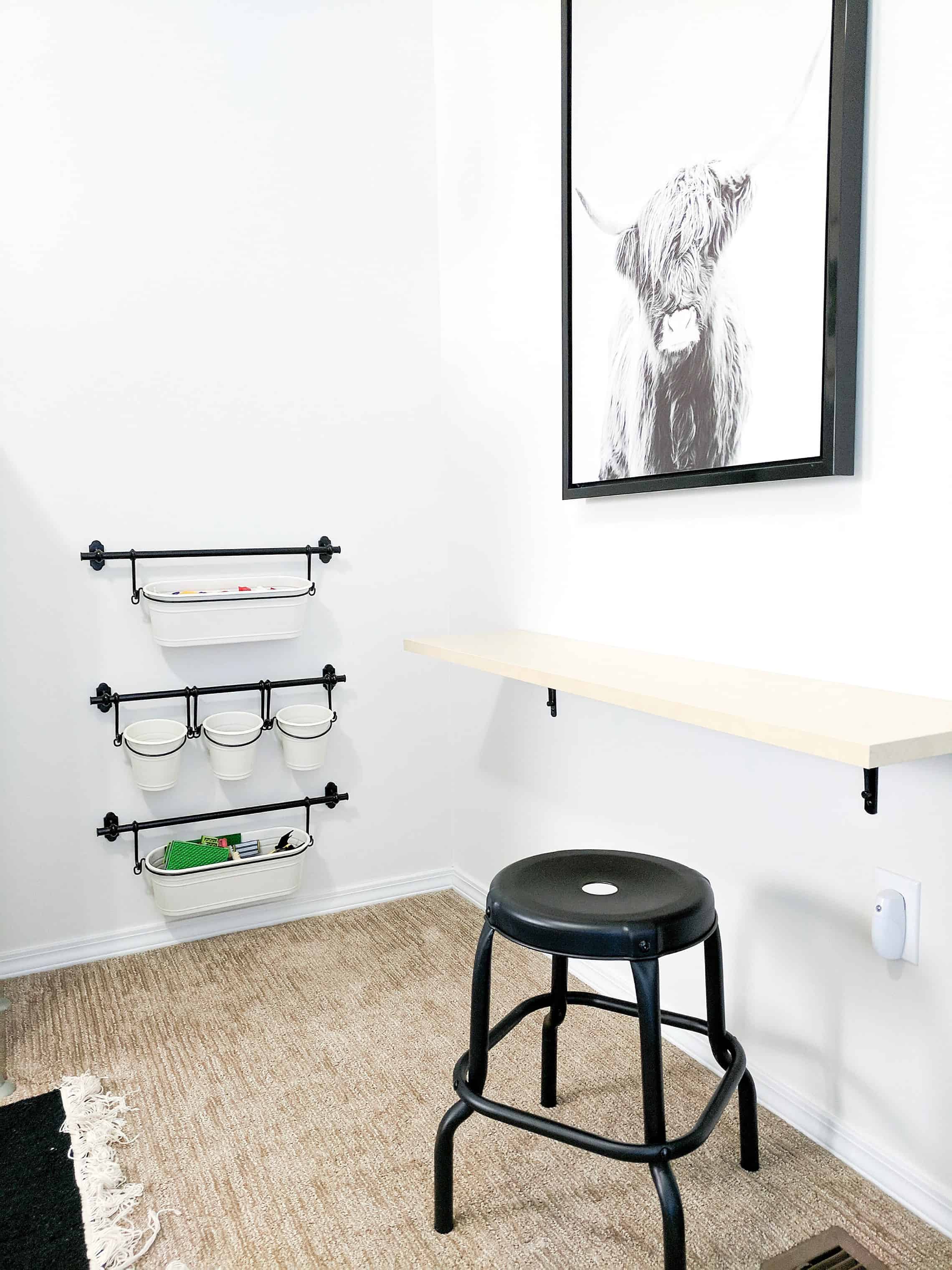 In the same room as the bunk beds I did this super fun IKEA hack for a small desk as well as this LEGO storage system. We are planning on moving this year and I will be using this system in the boys rooms again because of how much I loved it!
It would also work really well for LOL dolls or something of the sort!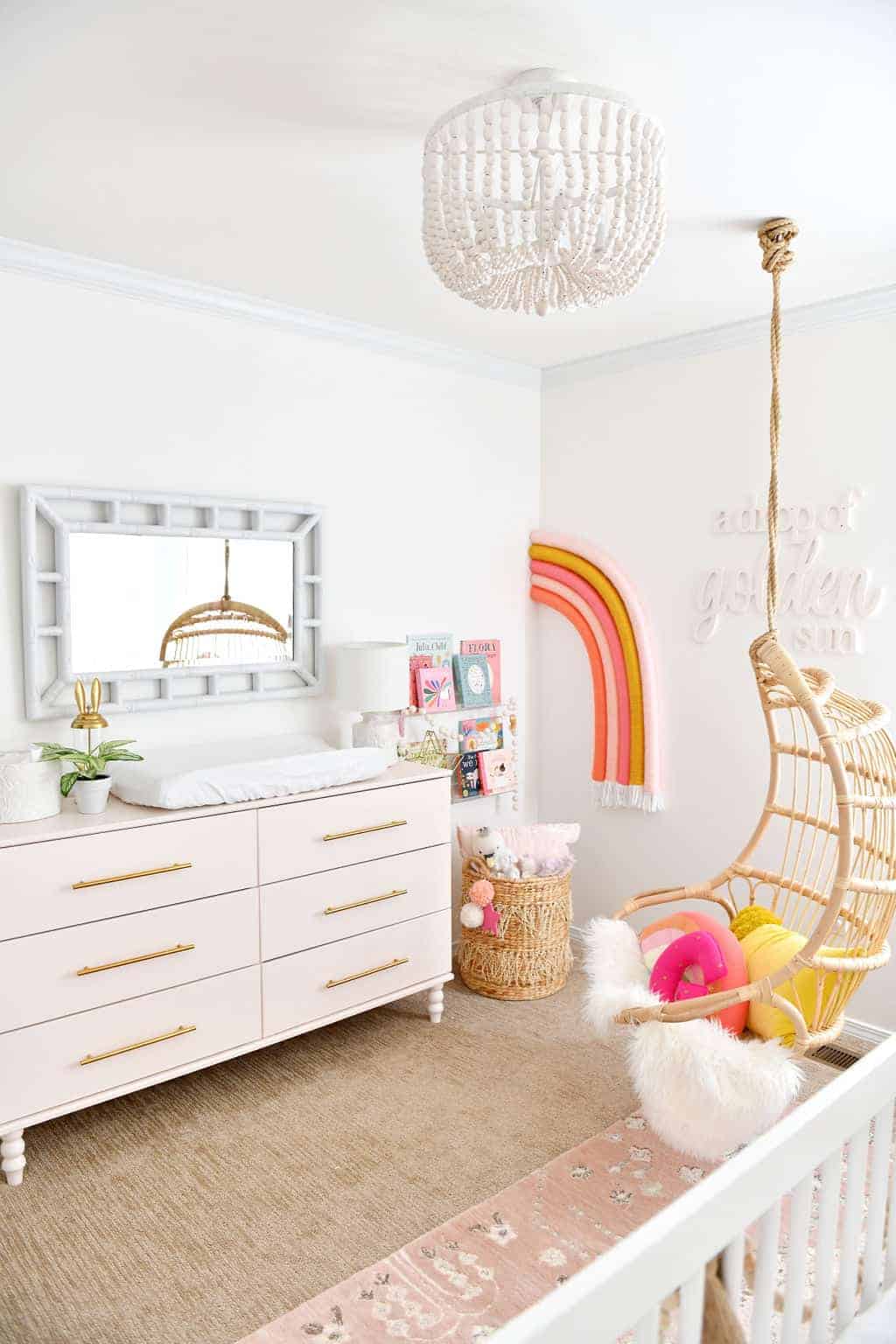 This IKEA dresser hack is one of my favorite items in my house. I was able to take a super inexpensive dresser and turn it into a gorgeous piece in Goldie's nursery.
I turned the IKEA Tarva into this gorgeous pink dresser using paint, and a couple of added accessories that totally changed it!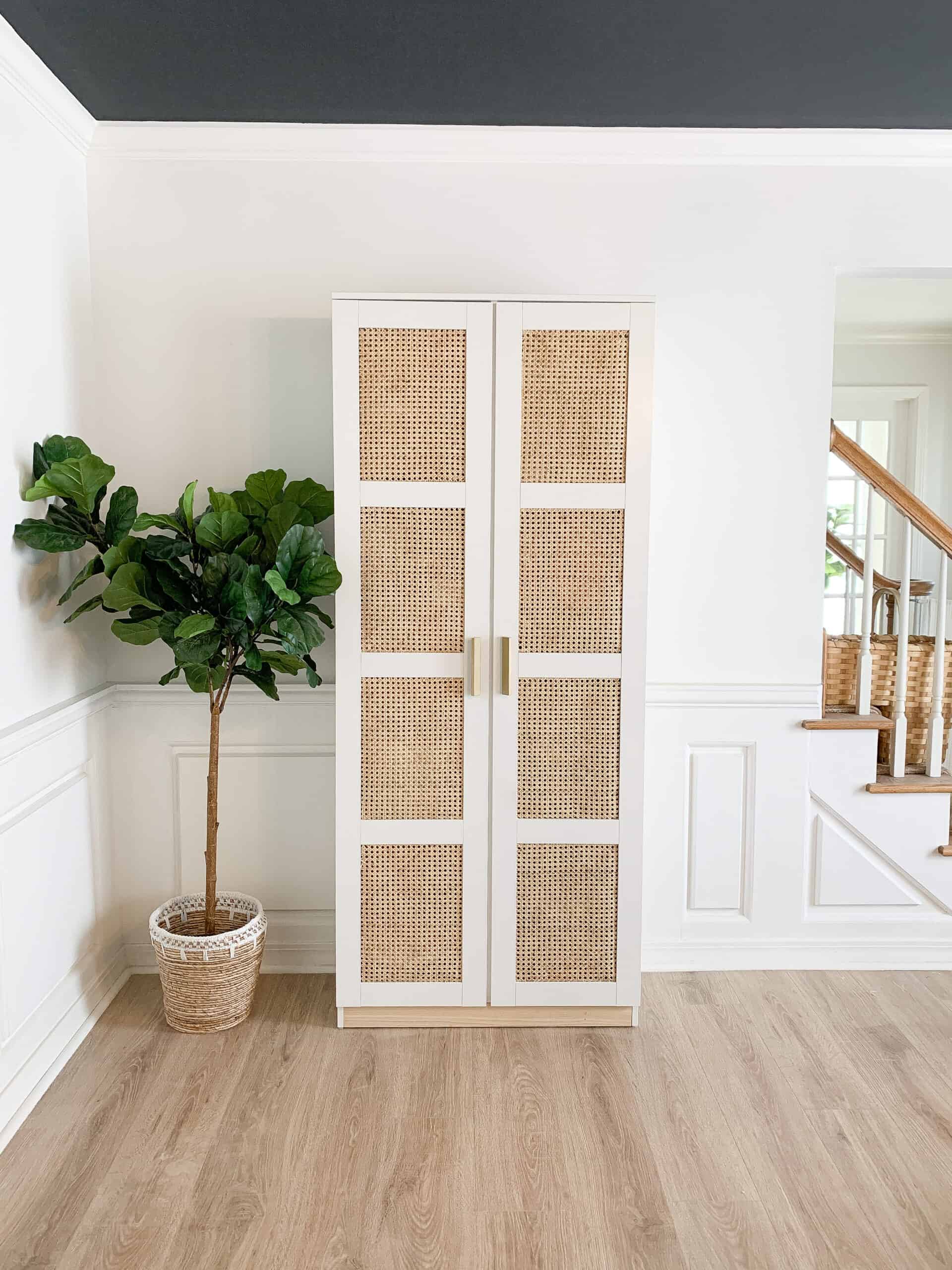 This post is the IKEA Brimnes cabinet that has been turned into this gorgeous cane piece. This hack was not hard, but had some hiccups along the way so be sure to watch the video in the post to get a full overview on how to create this gorgeous piece.
A reminder that you can turn inexpensive items into great pieces in your house! Check out all these posts, and be sure to watch for more hacks I have up my sleeve!
Again let me know if you have any questions on my best IKEA hacks, and make sure to let me know if you try any of them yourself.
Pin the post below to find my best IKEA hacks later