I could swear I just posted the August National Days Calendar, and here we are again with another month about to start.  I wanted to get this up and posted a few days early with the holiday weekend upon us so you could get a head start on all your September plans!  As I have stated previously in the last couple months calendars this will be a monthly post this year, and I will compile them all for next year into one. Below is your September National Days Calendar to save as your phone lock screen.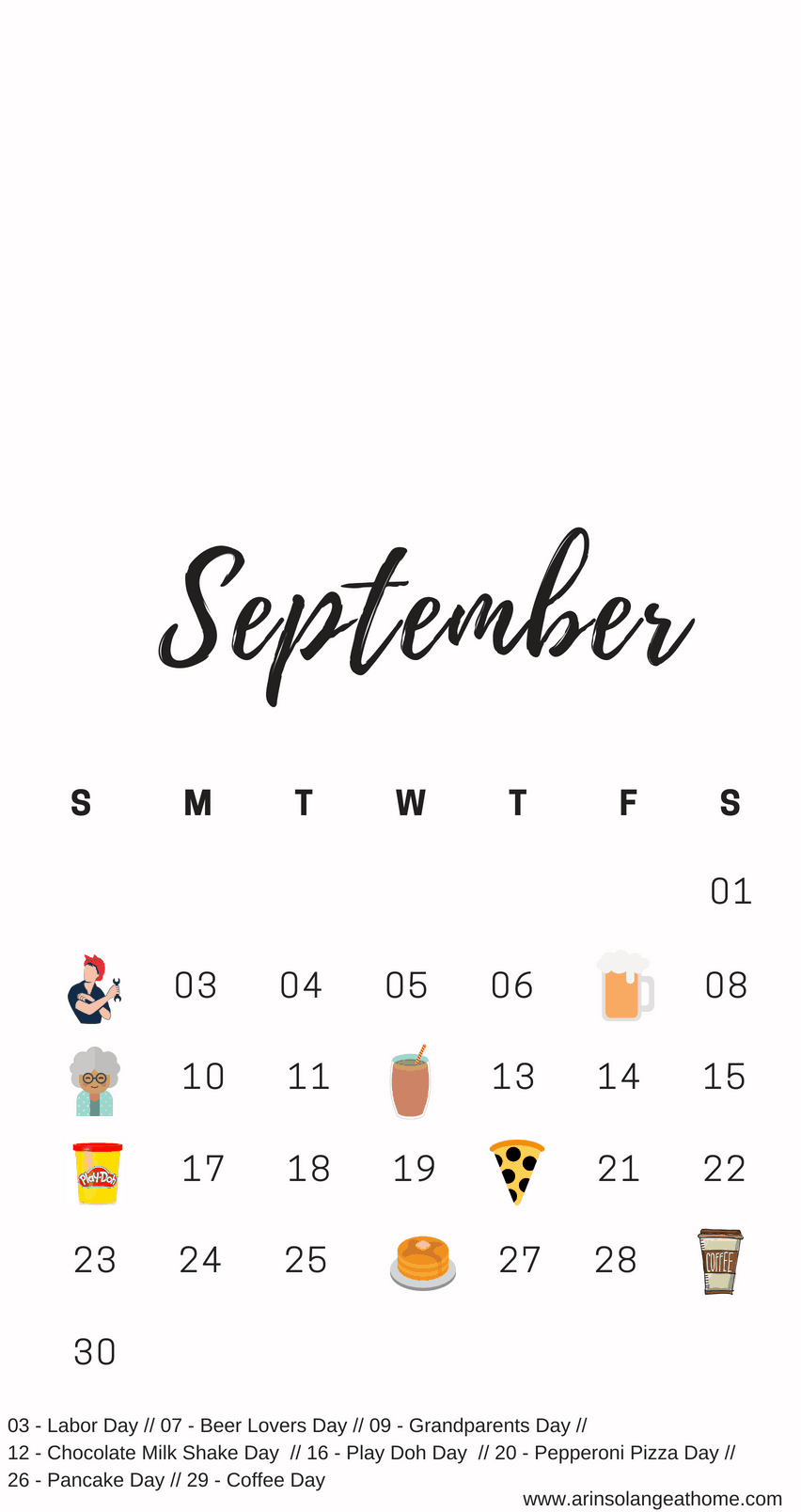 September National Days Calendar
Save the Above Calendar as your phone lock screen so you don't miss anything, or download the below options!
Or save the Desktop version below