Incase you missed my post last week on fall baby boy clothes, I am teaming up with my girl Navy on our favorite picks for fall fashion for the family. Today we will both be doing fall toddler girl fashion so it will be really fun to see the differences in our selections (for being such close friends we are equal pats exactly alike and totally opposite!!). Read below to see my picks for Avé, and don't forget to see what she picked out for Posy when you're done!
This post contains affiliate links
Make sure you check out this post with updated fall fashion for toddler girls!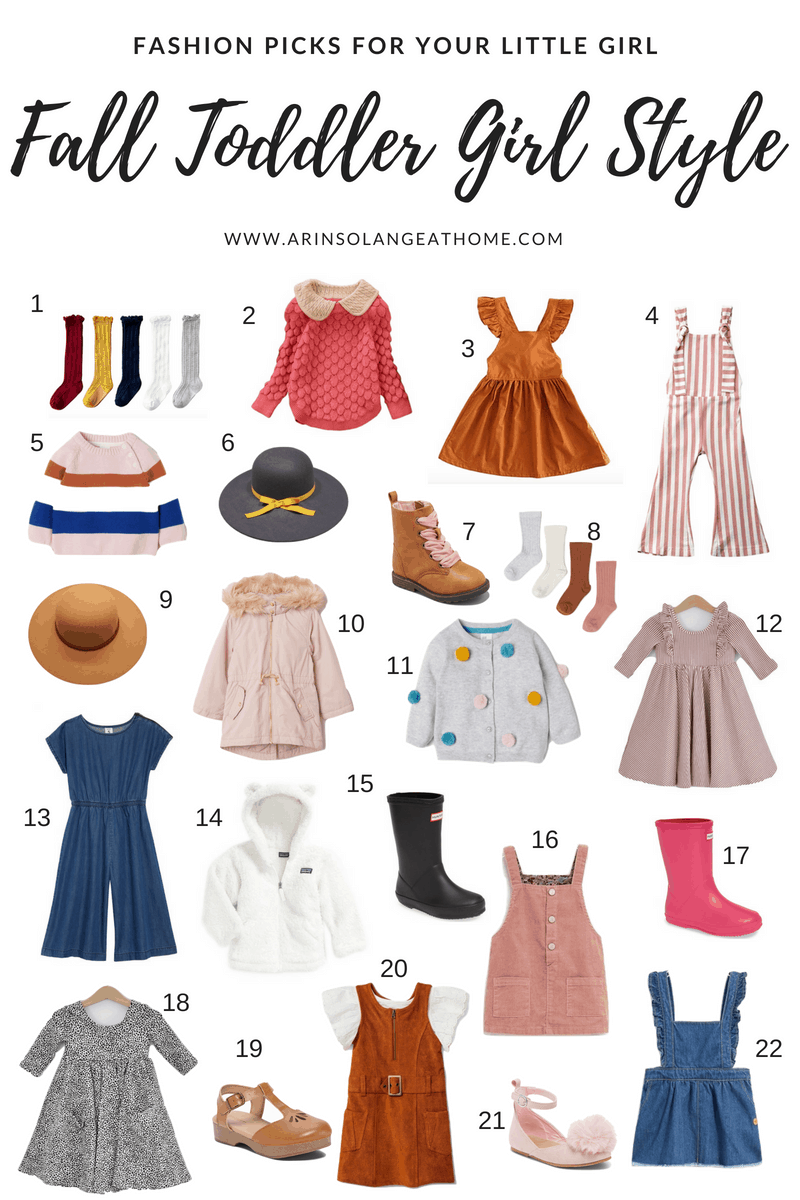 1 // 2 // 3 // 4 // 5 // 6 // 7 // 8 // 9 // 10 // 11 // 12 // 13 // 14 // 15 // 16 // 17 // 18 // 19 // 20 // 21 // 22
Fall Toddler Girl Fashion
Fall is such a fun time for little girls. I love dressing Avé cute and stylish with mixtures of what you would traditionally wear as a toddler paired with mini adult clothes. I tend to mix colors that pair well with pink because that is what she likes, and I still want to enjoy dressing her like the 3 year old she is. We personally did a lot of our school clothes shopping at Oshkosh this year – you can see that post here, but I love mixing in some more unique items too. The two twirl dresses are a brand you see me post about all the time on here and that is because I truly think they are the best. They are quality and the length works for a couple of years! Be sure to check back for some little boy fashion as well as what I am stocking up on for fall fashion for myself!
Before you leave…if you haven't checked out Navy's toddler girl fashion picks check them out now!