Who is looking for Advent calendar ideas for kids? The holiday season is quickly approaching and that means the countdown to Christmas is on for our family. One holiday tradition that we do every year is an Advent calendar with the kids. It is a great way to countdown the days to Christmas and remember the reason for the season. So if you are looking for some inspiration for a family Advent calendar and some fun ideas to do with the kids look no further. I'll be sharing some of my favorite Advent calendar activities for your kids. If you've never had an Advent calendar, now is the perfect time to get started with a new family tradition.
This post may contain affiliate links.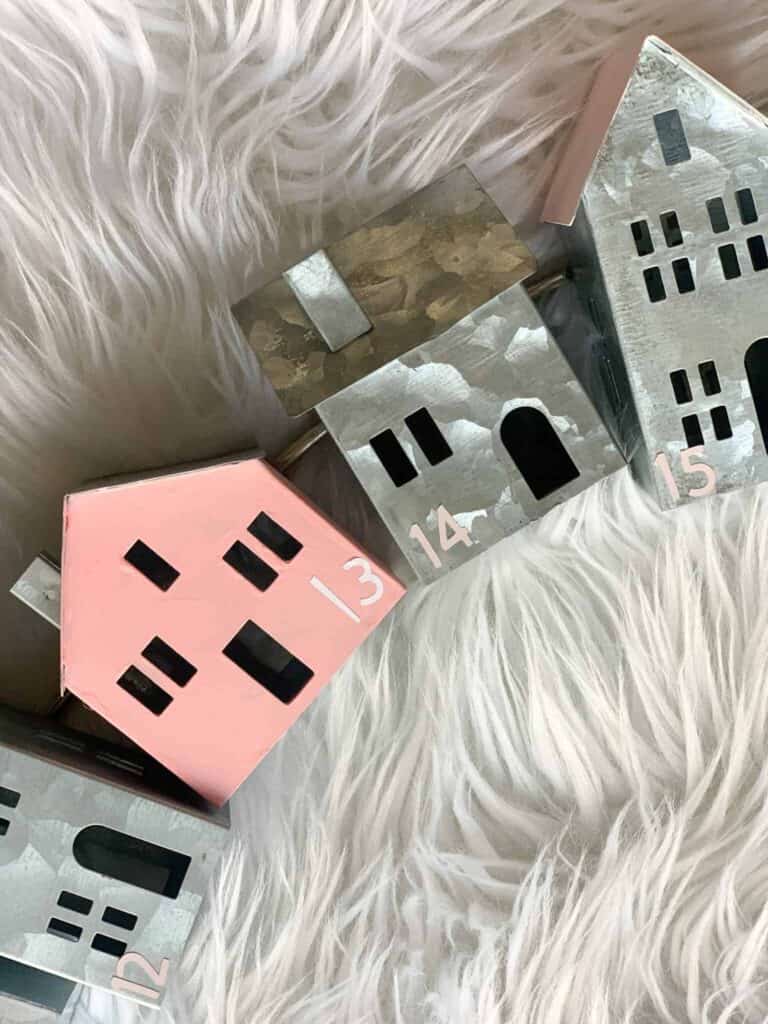 Check out my DIY from last year's Advent calendar here.
Story of Advent Calendars
It is almost December 1st, so I know I need to get my act in gear and get my newest Advent calendar DIY up and going (more on that later). For those of you who aren't familiar with an Advent calendar, it is essentially a countdown to Christmas day.
You can have Advent calendars with a fun activity each day or small gifts, candies, or trinkets leading up to Christmas morning with the last day being Christmas Eve.  It is a wonderful way to spend time together as a family and a great annual tradition in our house. It helps us celebrate the Christmas season as we prepare our Christmas tree and other Christmas traditions. 
The first Advent calendar was actually created by a young man in Germany whose mother made him an Advent calendar when he was a small boy to mark the days down until Christmas. The original homemade Advent calendar was made with candles and each night, this young boy would light the candles.
His mom is the OG of DIY. When that little boy grew up and went into the printing business, he printed the first Advent calendar with 24 little pictures instead of candles. The Advent calendar idea grew from that 19 century little boy into the major phenomenon that it is today.
There's Something for Everyone: Considerations
There is something for everyone when it comes to Christmas Advent calendar ideas. You can Google kids Advent calendar and you will get a zillion hits of different themes, family activities, and gift ideas. It is easy to get overwhelmed when you see so many choices to pick from.
A great place to start is to consider the ages of your children. If you have young children, you'll want to consider explaining what an Advent calendar is and the story of Christmas. You may also want to consider avoiding calendars that are filled with treats or small knick knacks.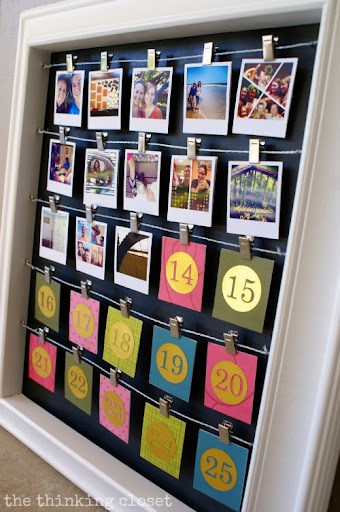 For older children, consider who are some of their favorite characters or what some of their favorite activities are to help narrow down the focus. Another good idea is to consider the price of the calendar. Most calendars aren't too pricey, unless of course you are getting yourself a wine Advent calendar.
Then those can get pretty pricey, but alas, we are talking kids Advent calendar ideas here. In some cases, you may get an Advent calendar that can be reused year after year. You'll also want to consider the timeframe and how fast you'll need it. The countdown to Christmas activities starts on the first day of December.
So, if you are like me, and it is November 30th, and you are scrambling to find an Advent calendar, you may consider what is available. Unfortunately, in our current world, supply chain issues are popping up all over. So if you have your heart set on a certain family calendar, you'll need to plan ahead to order it (not one of my strong suits). Or, you could spend time together as a family and create your very own DIY advent calendar (this is definitely more in my wheelhouse).
Advent Calendar Ideas for Kids you Can Buy
So you have your heart set on a certain Advent calendar or maybe your kids are obsessed with a certain character and the whole DIY isn't your thing.  There are ton of Advent Calendars You Can Buy full of awesome ideas with lots of fun activities that you can buy for your family to help countdown to Christmas.  Here are some of my personal favorites and where you can pick them up!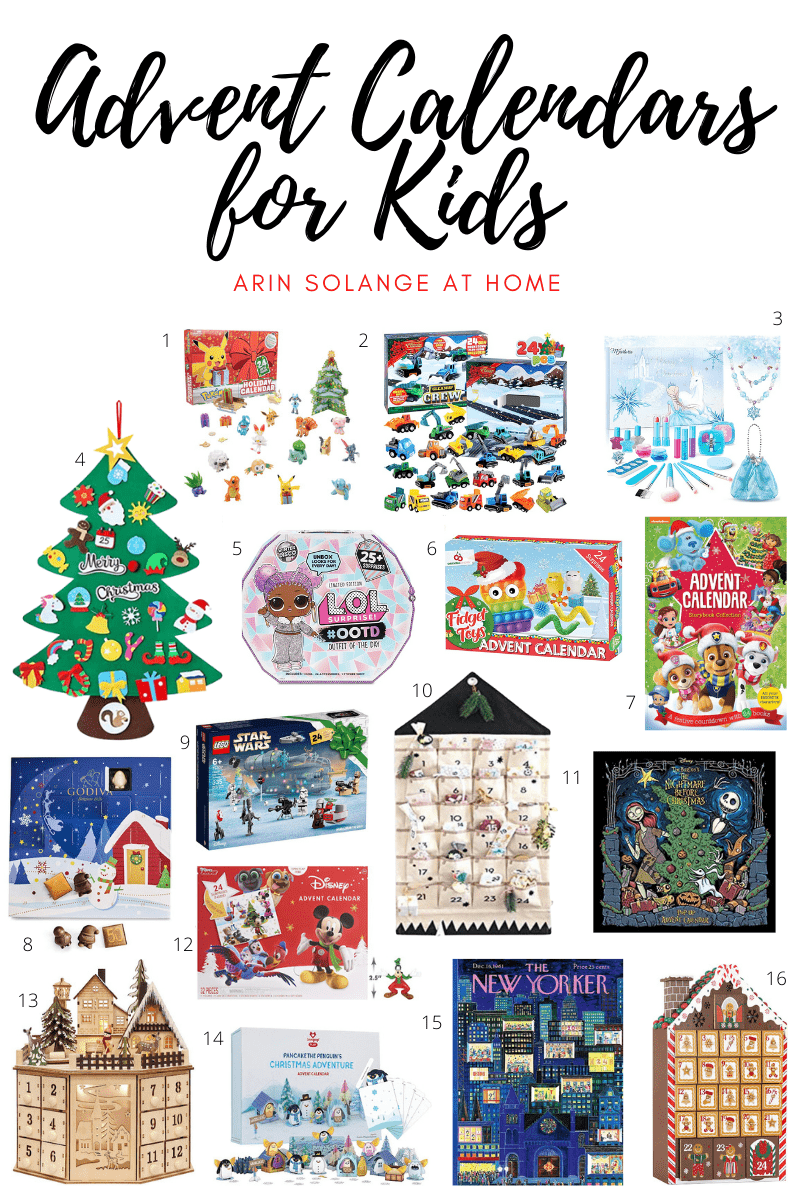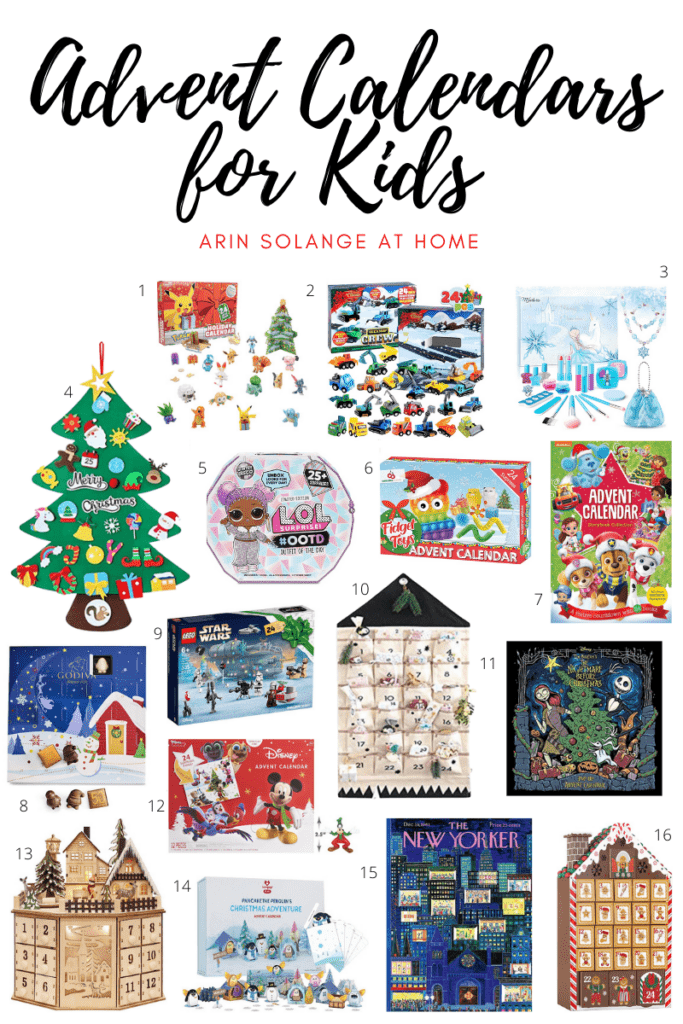 1 | 2 | 3 | 4 | 5 | 6 | 7 | 8 | 9 | 10 | 11 | 12 | 13 | 14 | 15 | 16
Shop Advent Calendar Ideas for Kids Below
Pokemon Character Advent Calendars – So you don't have older kids yet who can patiently wait to put together an entire puzzle? I know how you feel.  For those of you with smaller kids or kids who lack patience (ahem, Walker), you can always pick a favorite character or theme.  You can pretty much find any character in an Advent calendar and your kids will have so much fun being surprised each day by a new small toy, sticker set, or book.  This one is Pokemon, which Jack got really into in 2nd grade – but there are several other in this round up!
2. Trucks – Walker would LOVE THIS. I love the idea of the small gifts being something useful, and in my 9 years of parenting I have realized you can basically never have enough small cars!
3. Makeup – Avé is very into makeup right now, and would LOVE this kids advent calendar idea. They get a little a piece of makeup each day which is so fun.
4. Felt Tree Advent Calendar – This is a GREAT option for toddlers. You can treat it like a normal Advent Calendar or even give them all of the pieces at once as a winter activity. Either way they will love it.
5. LOL Character Advent Calendar – Another great one if your child is into characters. This one is more expensive but so cute.
6. Fidget and Popit Advent Calendar – Are your kids as into fidget toys as mine are? This calendar is so fun and would be great for all ages.
7. Nick Jr Advent Calendar – This is a great option for a toddler. I know Walker would LOVE IT.
8. Godiva Chocolate Advent Calendar – One of my favorite Christmas traditions is baking Christmas cookies and sipping on hot cocoa while listening to Christmas music. It just gets me in the Christmas spirit. So I know you would be totally shocked to know that this Godiva Advent calendar would go perfectly with my cookies and hot cocoa. As an added bonus, it is a fun way to try new chocolates! 
9. Star Wars Advent Calendar – Jack and Walker are both very into Star Wars right now, so the combination of lego an Star Wars would blow their minds.
10. Simple Pocket Advent Calendar – This Advent Calendar is SO CUTE and simple. Fill it with whatever you want for your kid or kids. I love that the pockets are big enough for multiple kids which is clearly important in my house.
11. Books: Christmas Story Advent Calendar – Who has a family tradition of reading a certain book on Christmas Eve? We do this every year with our kids before they go to bed. We all get into our Christmas PJs, read our books, cuddle up with hot cocoa under the Christmas lights, and put out Santa's milk and cookies before bed.  Of course we can't forget the reindeer food either! I love our tradition of reading books together and it always makes me think of Christmas.  These Advent calendar books with Christmas stories are great ways to stay connected as a family all throughout December and can be read every year after. This is one of two options in this round up.
12. Disney Advent Calendar – This one has stickers and all sorts of other fun things that your little one will love.
13. Wooden Advent Calendars – Intricate wooden details and Advent calendars that look more like works of art can be a beautiful added bonus to your Christmas decor.  Just because you have younger kids doesn't mean these classic wooden calendars aren't suitable for you too.  Melissa & Doug make a beautiful wooden Advent calendar that can be used for years to come.  While these may be more expensive due to the materials, you can use them year after year.
14. Another Great Book Advent Calendar – This is another great option if you want Christmas story time as your Advent Calendar
15. Puzzle Advent Calendar – Do you have an older kiddo who loves puzzles? This is a great idea for older kids who have lots of patience and practice with more intricate puzzles. Each day you get a new puzzle piece and complete the puzzle on Christmas Eve.  These puzzle pieces make a fun New York themed Christmas in the city. This is a great example of an activity advent calendar that is fun for the whole family. 
16. Another Gorgeous Wooden Advent Calendar – This Gingerbread option has lights that light up!
Another awesome option for little ones is a Coloring Book Advent Calendar – There are lots of options for an Advent activity calendar that focuses on easy activities and coloring pages for kids.  I love having the option to do some fun Christmas crafts each day to get into the holiday spirit.  If you prefer, you can always search for printable Advent activities to add to your collection for each day. 
The Giving Manger
The Giving Manger is one of my favorite ideas for Christmas and really focuses on the meaning of the season.  I know not everyone follows the same faith based beliefs, so I am certainly not trying to push anything on to anyone.  Whatever you believe in, this is a great way to just give back and show acts of kindness.  This is one that I feel is a great way to help kids understand the Christmas season for those who believe in Christianity. 
The Giving Manger is not necessarily an Advent calendar, but it can be paired with a visual countdown calendar for the full effect.  The idea of the Giving Manger is that every day in December (leading up to Christmas), you and your child perform good deeds. For every good deed performed, a piece of hay is placed in the manger.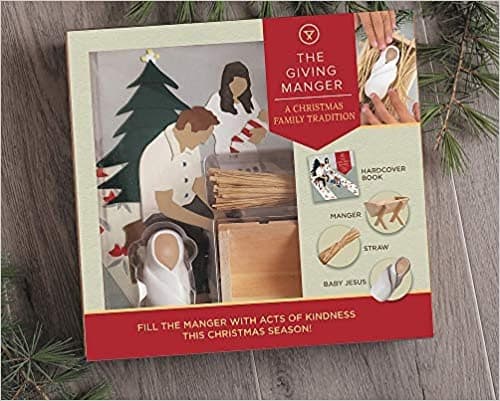 On Christmas Eve, after twenty-four days of random acts of kindness and good deeds, you place Jesus in the manger.  The hay is a visual representation of all the good you did leading up to Christmas.  These good deeds don't need to be anything fancy.  It can be as simple as having your kids color a card for a neighbor, hold the door open for a stranger, donate items to a food bank, be kind to their sibling, etc. 
I just love the idea of teaching my kids empathy, compassion, and kindness.  In today's world, we can get so overwhelmed with things.  ALL THE THINGS.  We are constantly talking about buying, deals, the best of the best to keep up with everyone else.  This is a great reminder to slow down and to think of others this holiday season. As an added bonus, you can do this every year.
DIY Advent Calendar Ideas for Kids
I've gone through some great options to buy, but my guess is if you are anything like me, you just realized that it is now November 30th, and you still don't have an Advent calendar. You want to do something fun, but also, not really interested in waiting for Amazon to arrive or you may want to keep costs lower. I have some great DIY options that can be made for your very own advent calendar.
Last year, I did a DIY that was so easy and inspired by Target's dollar section! That's right, all of my materials came from the dollar section at Target! Plus, it took absolutely no time at all to put together.  For that inspiration, check out my post here. 
Get your kids involved and have them help create their Advent calendar.  It can be a fun family tradition for everyone.
Large DIY Christmas Countdown
This year I went with a Christmas countdown DIY calendar using plywood and balsa wood. It was a labor of love, but turned out so cute.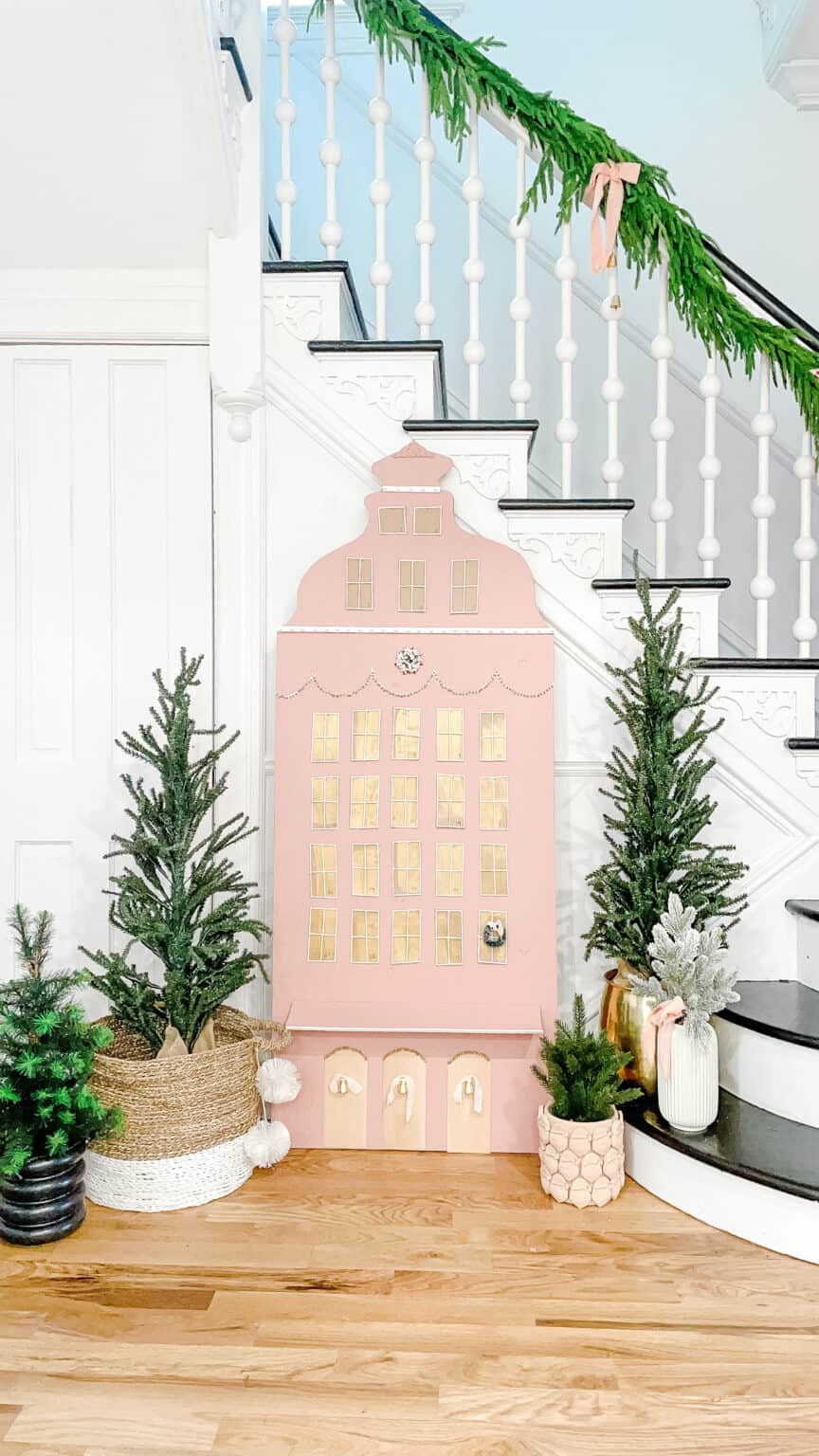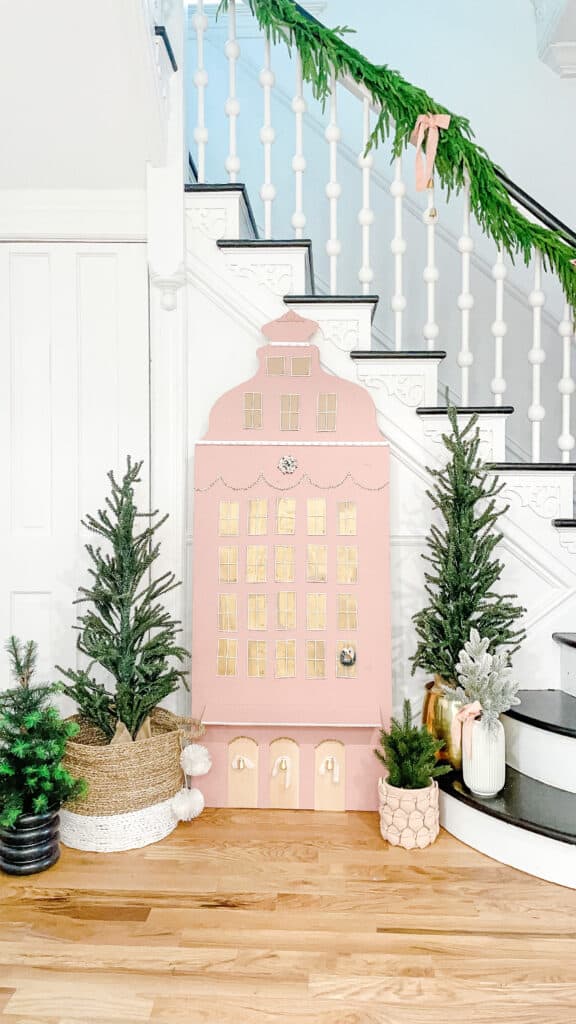 DIY Boxes
I love using shaped boxes to create a fun advent calendar.  You can usually find these boxes at the dollar section of Target or the Dollar Store.  These small boxes are perfect to number 1-25 and string together with ribbon or twine to hang from a mantle. 
For the activity ideas, you can always print out your own Advent activities with coloring pages for younger kids.  Or, you can write different fun activities on a roll of paper to put in the box.  One night could be a movie night, ice cream for dinner, or pillow fight!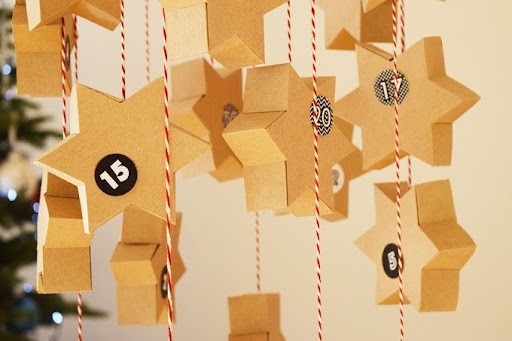 DIY Felt Advent Calendar
I know I listed a ready to buy one…but making one can be such a fun activity. You can create a fun Advent calendar for your young kids by using felt.   Cut out the shape of a Christmas tree and trace other felt pieces for ornaments.  From there, add velcro pieces to your felt Christmas tree for your child to stick each ornament on once they receive it each day.  Below the Christmas tree can be a simple calendar from 1-25. 
You can draw this or cut it out with felt and make small red pockets.   Each day your child gets a new ornament to hang on the Christmas tree.  This is a great activity for toddlers and as an added bonus you can use this idea for next year. If you aren't too crafty, you can usually find pre-cut felt Christmas trees in craft stores.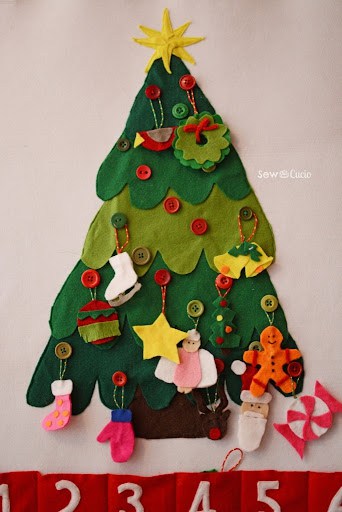 The ornaments don't need to be terribly detailed either. They can be as simple as using different pom poms that have velcro pieces glued on.  You can even make the ornament pieces together with your kids.  Have them add different beads or sparkly jewels.  Craft kits can be found in most stores for ornaments too! This can be a fun and creative way to make an Advent calendar together.
Farmhouse Inspired Advent Calendar
This farmhouse inspired Advent calendar is fairly quick to put together and doesn't require a ton of materials.  You could use a large piece of flat wood from Home Depot or your local hardware store.  Paint the wood with some chalkboard paint (black or white would pop).  From there, find 24 galvanized metal buckets.  You can use 3M command hooks to hang each bucket.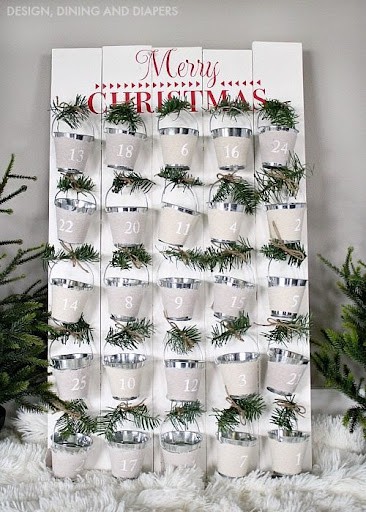 On each bucket, you can use a sharpie or craft store pen to write 1-25.  If you want to get fancy you can adorn each bucket with twine or ribbons.  Use chalk to write a holiday greeting above the buckets and voila, you have an easy Advent calendar.  Again, you can roll pieces of paper up and place them inside the buckets for activities. Or place small toys or candies in each bucket for a surprise. 
Another great farmhouse inspired Advent calendar is this beautiful burlap bag inspired calendar by Nayla Smith. She used burlap bags, ribbon, and clothespins to create this stunning Advent calendar that would complement anyone's decor.  I love the look of this and how easy it is to put together.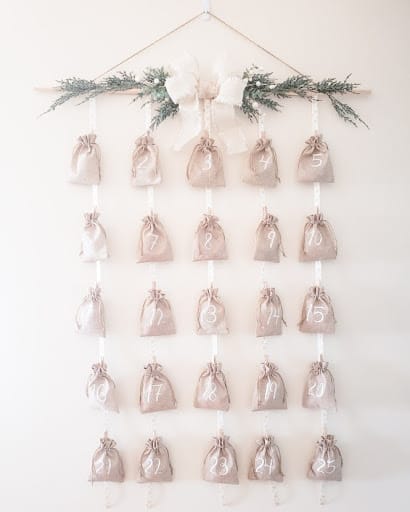 Paper Inspired Advent Calendars
What kid doesn't love opening presents? You can create an easy Advent calendar by wrapping different sized boxes, labeling each box, and placing your activity or goodie in each box for a surprise. Use your own wrapping paper with colorful contrasting colors or make an outline of a Christmas tree with shades of green.
Another easy and kid-friendly Advent calendar can be achieved by taking empty rolls of toilet paper or paper cups.  Wrap each cup with tissue paper or wrapping paper.  Label each cup from 1-24.  Your child can punch through the paper to reach the activity.  For younger children, you could place different sensory items in each cup for sensory play and to help with their fine motor skills.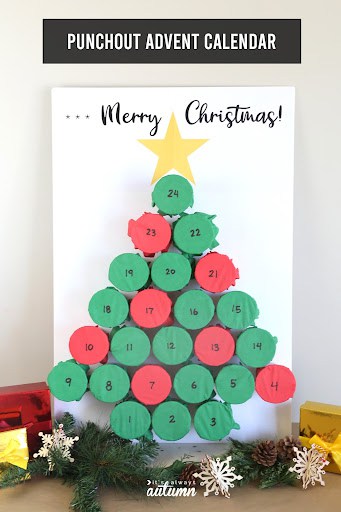 Consider creating a paper chain Advent calendar by using small brown envelopes.  You can stamp each envelope and number them from 1-25.  The envelopes can hang with twine and would be a beautiful decor piece.  As an added bonus, this DIY can be done with items found around the house and even outside. 
Slips of paper can be placed inside each envelope detailing a fun activity or try slipping in some small ($5) gift cards to different places for a fun outing in place of some activities.  Kids would have so much fun trying to figure out which day had activities versus which days were filled with gift cards.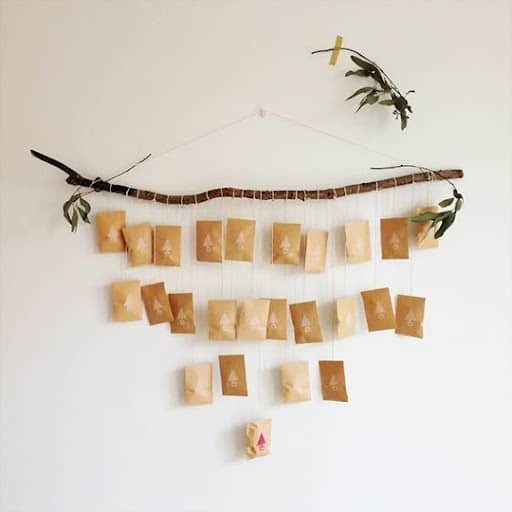 Other Posts You'll Love
Before you go – check out these other great posts you will love!
How to DIY Bottle Brush Trees | DIY Santa Mugs | White Chicken Chili You will want to make weekly
Pin The Photo Below for Later

I hope you found some great kids advent calendar ideas to get you all set up with your Advent calendar this Christmas.  Whether you decide to purchase your calendar or DIY, I hope you spend precious memories with your family this holiday season.  If you have any questions, feel free to leave them in the comments, and follow me on Instagram @arinsolange for more home, decor, and DIY.  Merry Christmas and Happy Holidays!