I can't be the only person who can't enter Anthropologie without spending all my money and making a wish/to-do list a mile long. Something about that store is so inspiring. That was definitely the case when I saw their painted Jar display and had to try it out! This quick DIY Mason Jar centerpiece full of painted jar s is so easy and fun! I have been trying to decide what I could do with said jars if I painted them, and finally decided I could use them as a spring dining table centerpiece.
I didn't want to go quite as bright as Anthropologie so went with a bit of an ombré look in tan-ish brown, white and pink.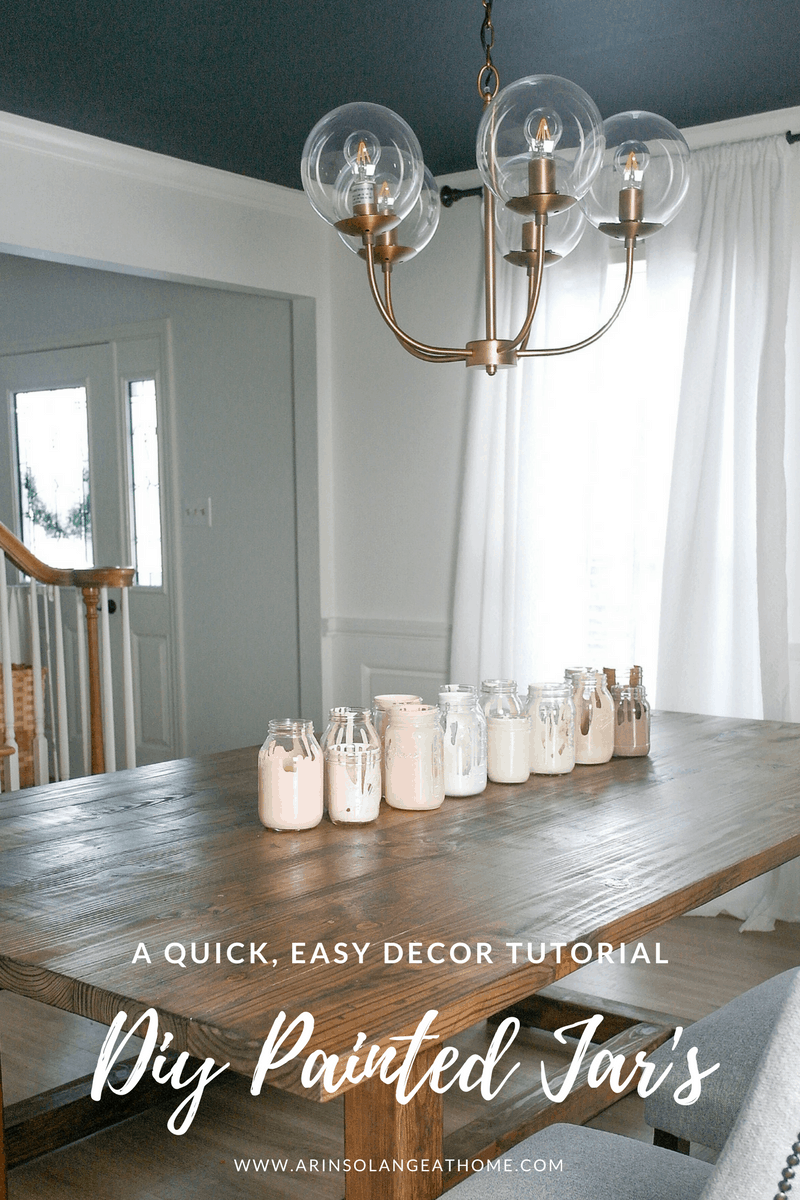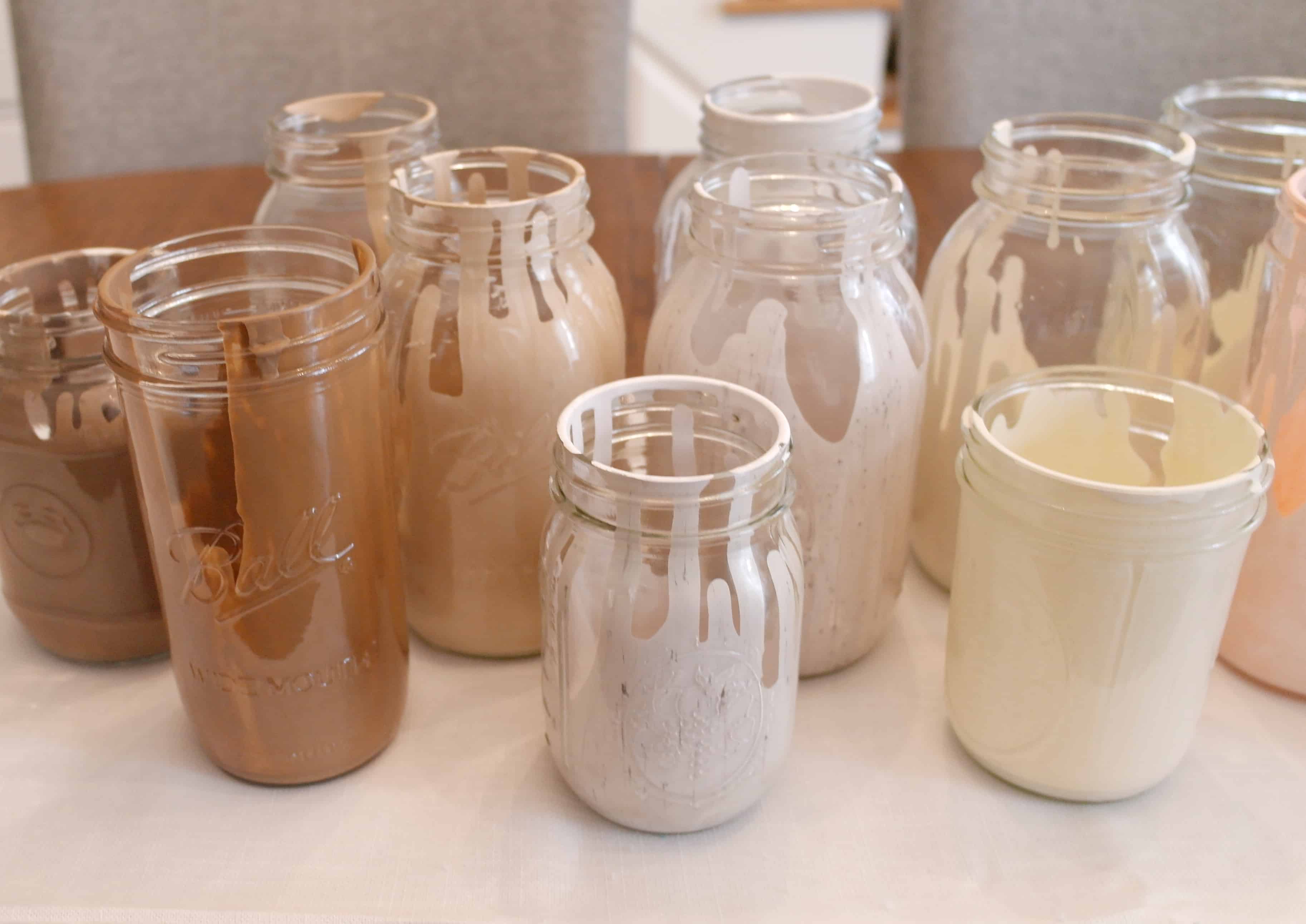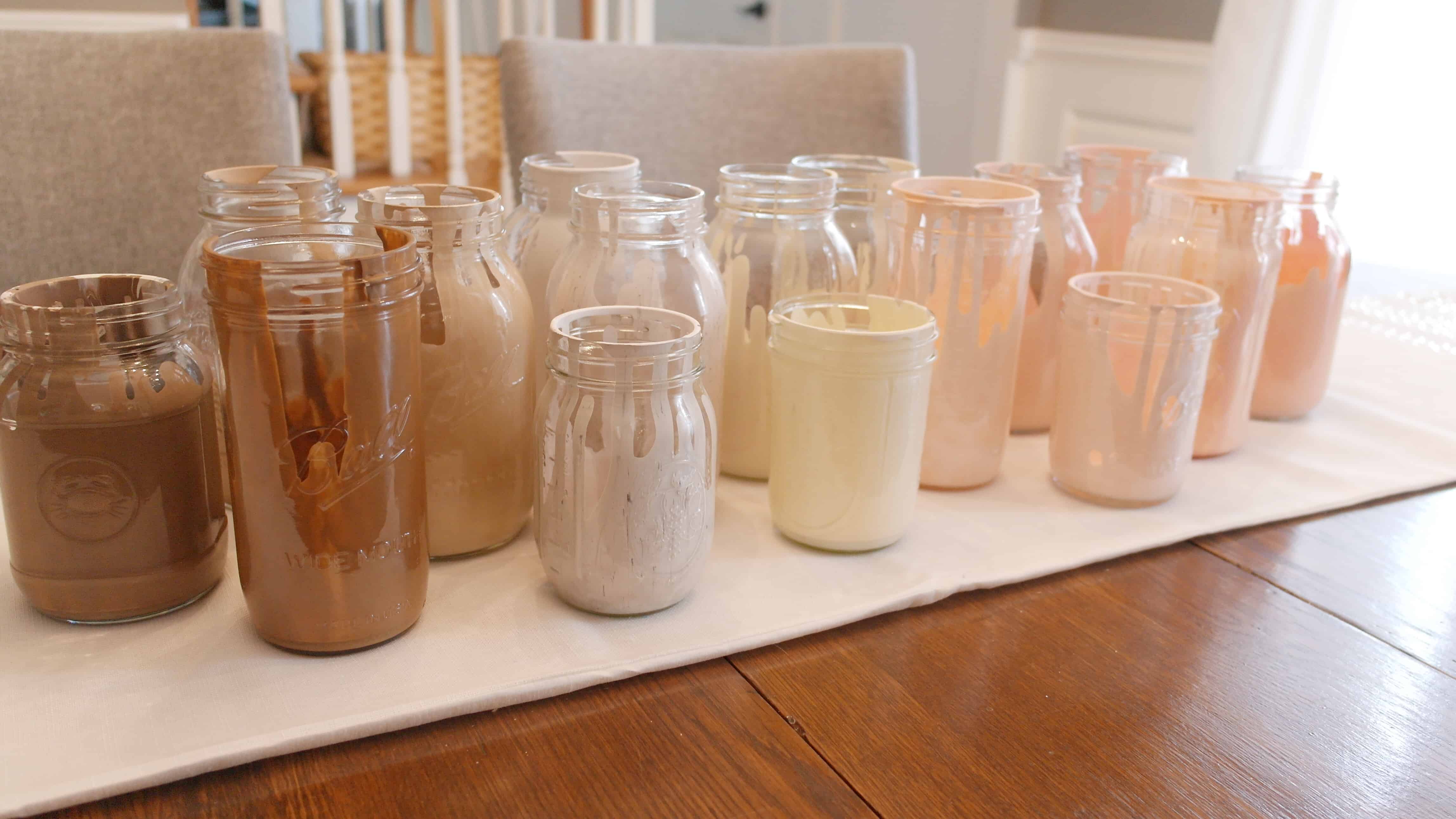 I'll give you a brief tutorial on how to do these, but this might honestly be the easiest DIY project I have yet to complete.
DIY Mason Jar Centerpiece
Supplies:
– Old Jars of different shapes and sizes (so start saving those pickle jars….or is it just pregnant me going through those weekly??)
– disposable cups for paint mixing
– disposable spoon or skewer
– craft paint
– water
– something to set them on to get messy (I used disposable tin baking dishes I had on hand, and appreciated the lip, but it wouldn't be necessary)
How to create the jars:
Virtually all you have to do with these jars is pour paint into the bottom, swirl it around then hold them or set them upside down while the paint drips down the edges inside,
but there are some tips for making it a much smoother project
– water the paint down just a little. You don't want the paint to watery, but if it's really thick you will use so much more paint than necessary to complete only one jar.
-Add paint to the jars then turn it upside down. Let it run all the way to the top on some, and on others tip it right side up before its gone as far up. You want a good mix.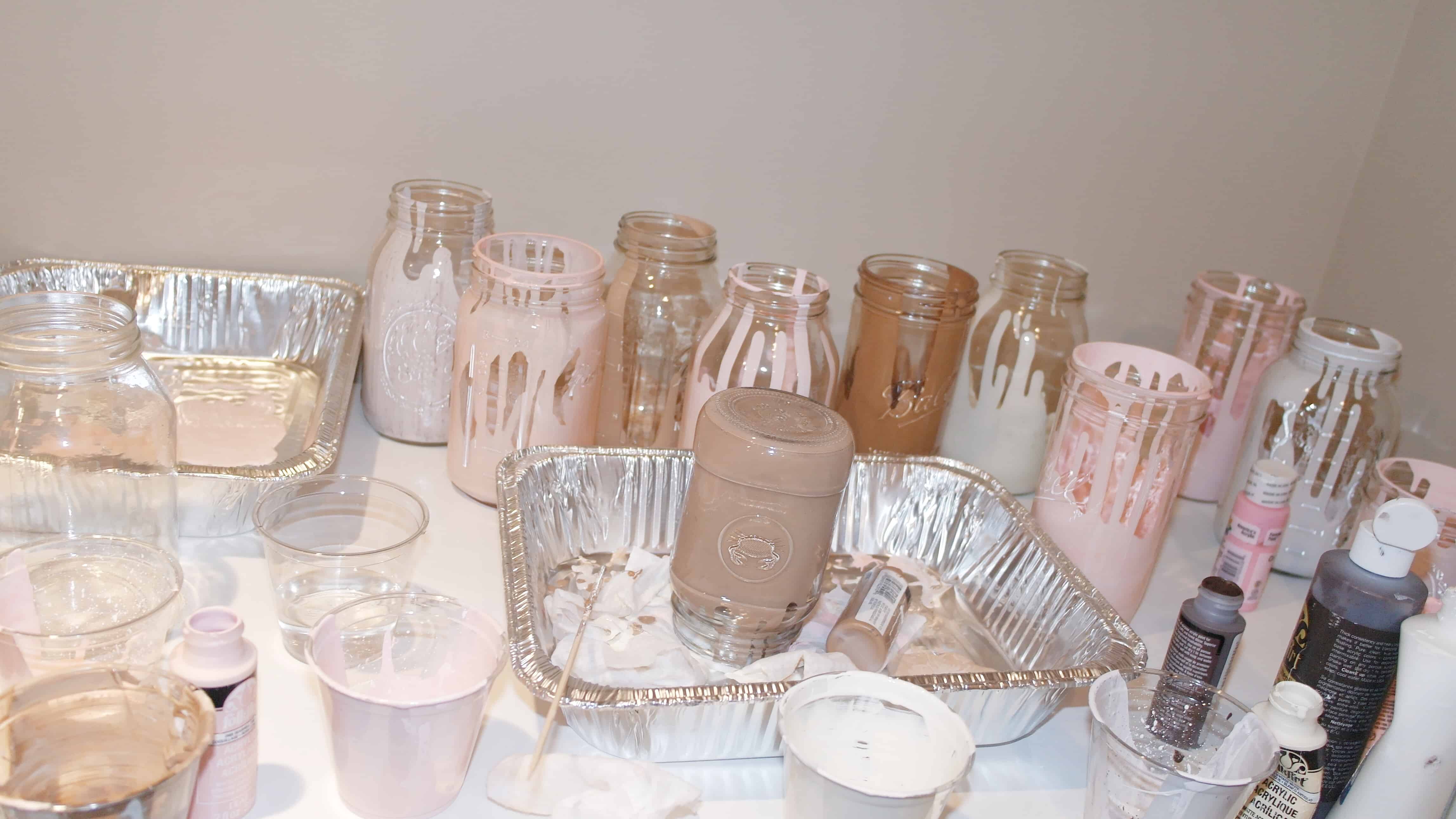 I would love to see any "after" shots if you give this a try, or answer any questions you may have, and I hope you give this Mason Jar centerpiece project a try.
SaveSaveSaveSave
SaveSave
SaveSave