How many of you have kids you let play in the playroom alone?  We personally let our older two down in the basement playroom alone often, but after hearing a bit of a horror story from a friend recently, decided that we really wanted a camera or device down there to check in on them.  We recently installed the Arlo Ultra Wire-Free 4k Smart Home Security System camera in the playroom, so I could roam the home, shower, and relax while the kids are playing without worry, and it has been the best decision we have made in a long time.  I wanted to give all the moms who follow along here a review of how the Arlo camera as a monitor for kids is working, and talk through why we went this route.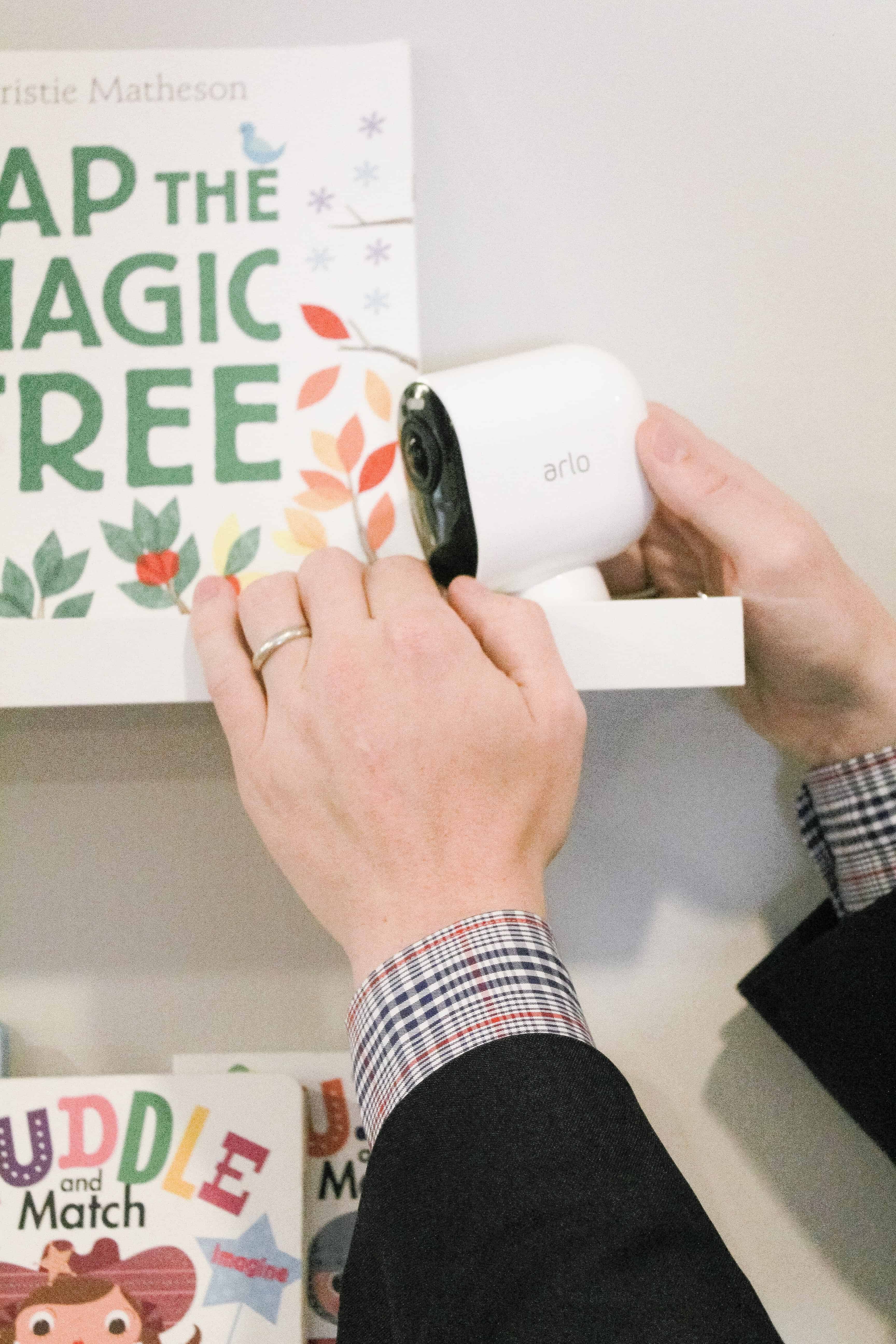 This post is sponsored by Arlo Home Security but the content and opinions expressed here are my own. This post contains affiliate links. 
About the Arlo Ultra Wire-Free 4k Smart Home Security System
So before I get into how its working in our home, and some of the reasons we went with a security system camera verses a traditional baby monitor for this space, I want to tell you a bit about the Arlo Ultra Wire-Free Smart Home Security System.   It is an easy to install home security system (KEY FOR US), and because of the wire-free design and  180 degree panoramic view, can be placed anywhere for a wider view, and easy installation.  Because with kids and the set up of the basement, I didn't want wires hanging around, so that was really big for us.  I knew with it being great for a DIY homeowner, we could handle the install, which was great.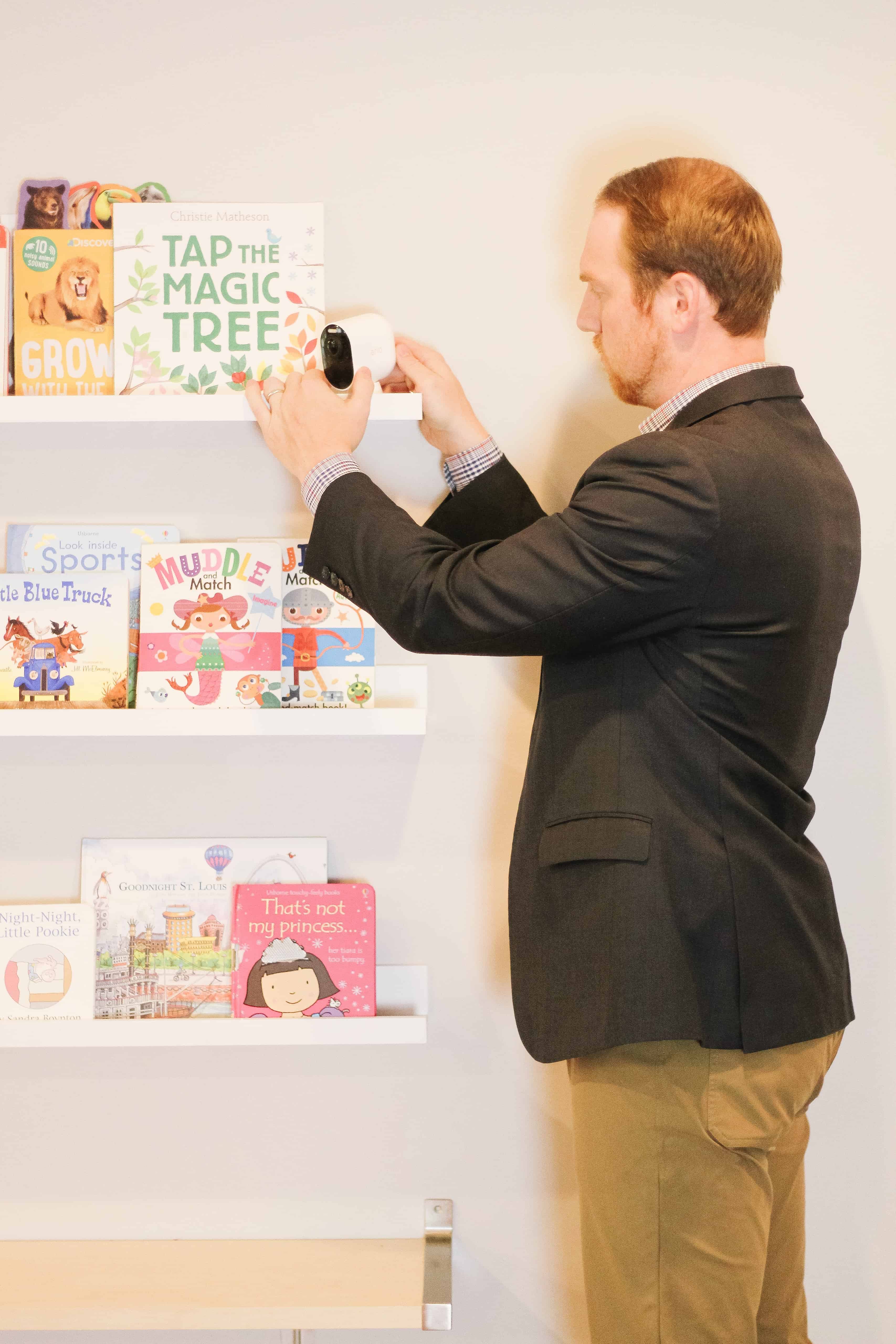 The camera also has advanced night vision and an integrated spotlight, which will ward off unwanted visitors.  Although the primary use of this camera currently for us was to watch the kids, I also wanted the added protection of having security in the basement when Sam travels, and really looked for a camera that had great security features to be used as a security system only camera in a few short years.   The Rechargeable batteries provide months of service before needing to be charged which was also important to me, because as a busy mama I don't need something on my to-do list weekly.  It also comes with the 1-year Arlo Smart Premier subscription which includes 30-day recordings for up to 10 cameras.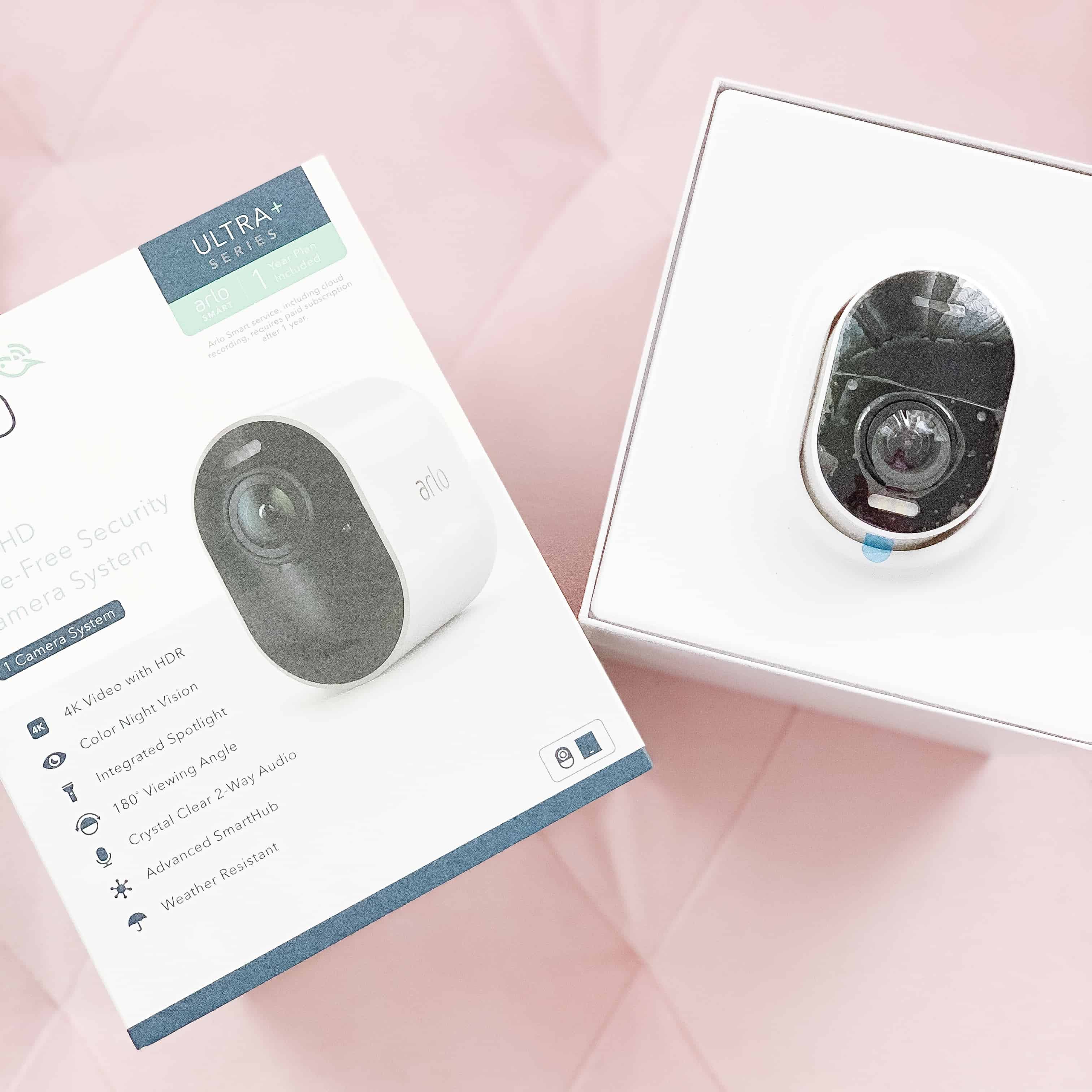 One of the last big reasons we went liked the Arlo Ultra home security system is the fact that we could link up to 4 cameras.  For us we knew this could now be a growing investment, which was important to us.  You can easily pull up the app on any android or iPhone, Apple Watch, google home hub, or Amazon Alexa – as well as your desktop.  I really wanted something I could pull up on my watch or the Google Home Hub, so this was such a great aspect of the system for me.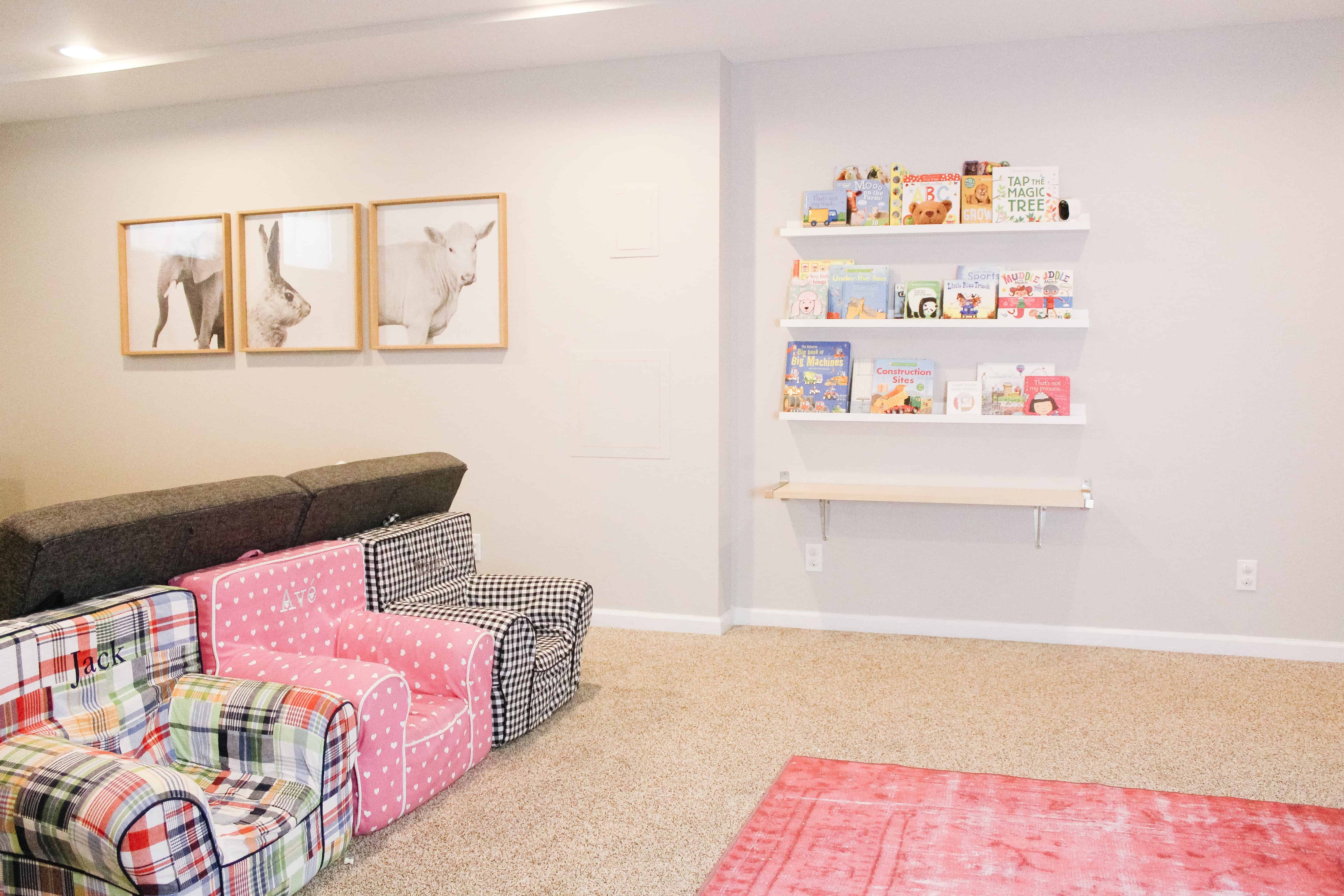 Using the Arlo Camera as a Monitor for Kids
So now to why we are loving this security system, and why its working well as a monitor for kids (and would likely work great for a baby monitor too).   As mentioned above the devices available for monitoring has been a huge perk for us, as well as the ease of use, but we have also been loving the amazing audio quality.  The Arlo Ultra Wire-Free 4k Camera has clear 2 way audio so I am easily able to communicate with the kids when they are downstairs playing, which if you're a parent – you know is needed!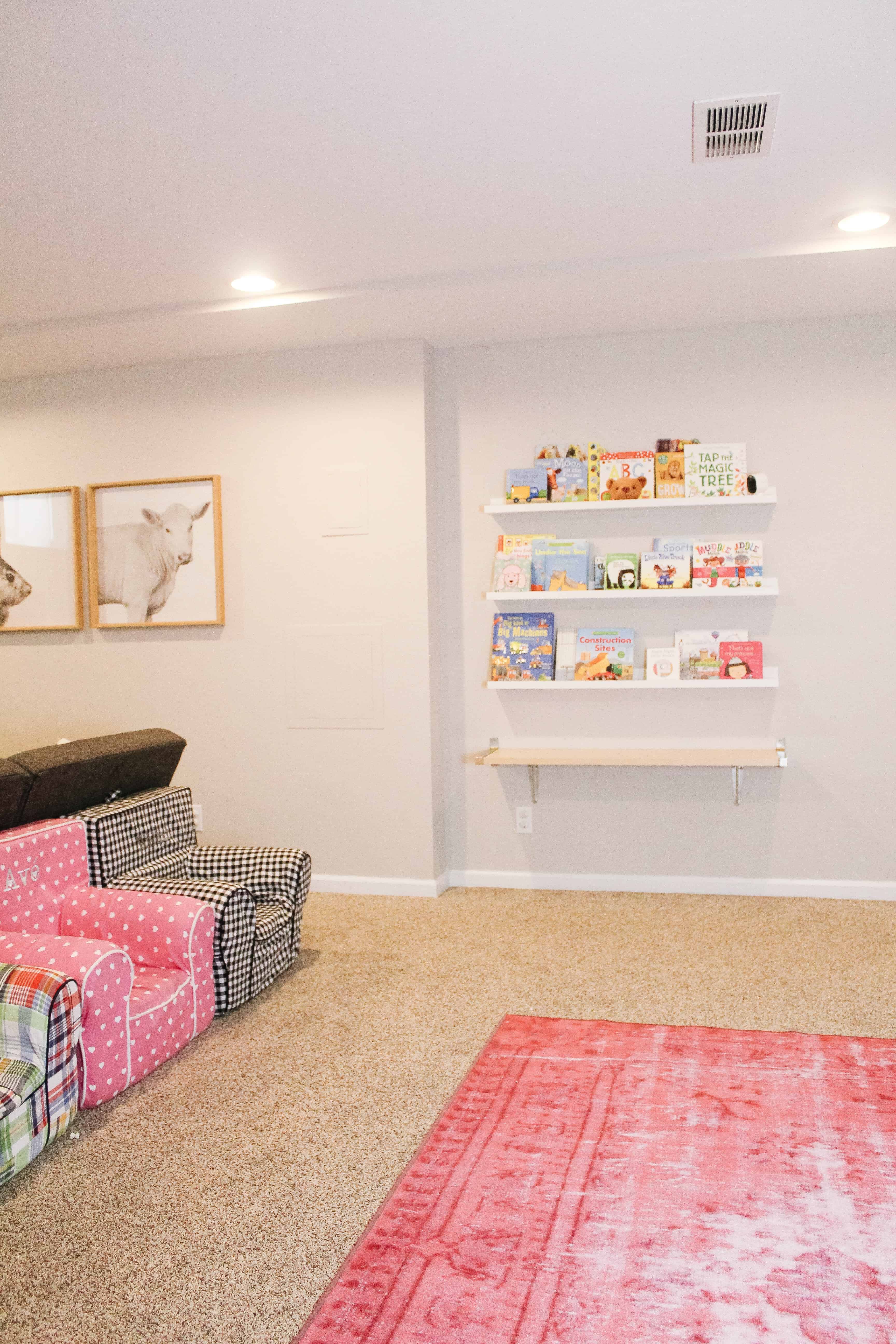 For us this was such a great choice.  We knew we didn't need a long term camera in the basement playroom, and aren't sure where it will go after, so having a weather resistant option that could eventually go outside was needed, as well as the other aspects.  We went with a security system camera instead of the baby monitor also due to fact that I didn't want to be carrying around a handheld item for nap time.  I knew that for this particular use it would only be myself or sam using it (I mean if I pay a sitter – they can be on the same floor as the kids haha), and we are typically cleaning and working and such so I didnt want to be fussing over a hand held device.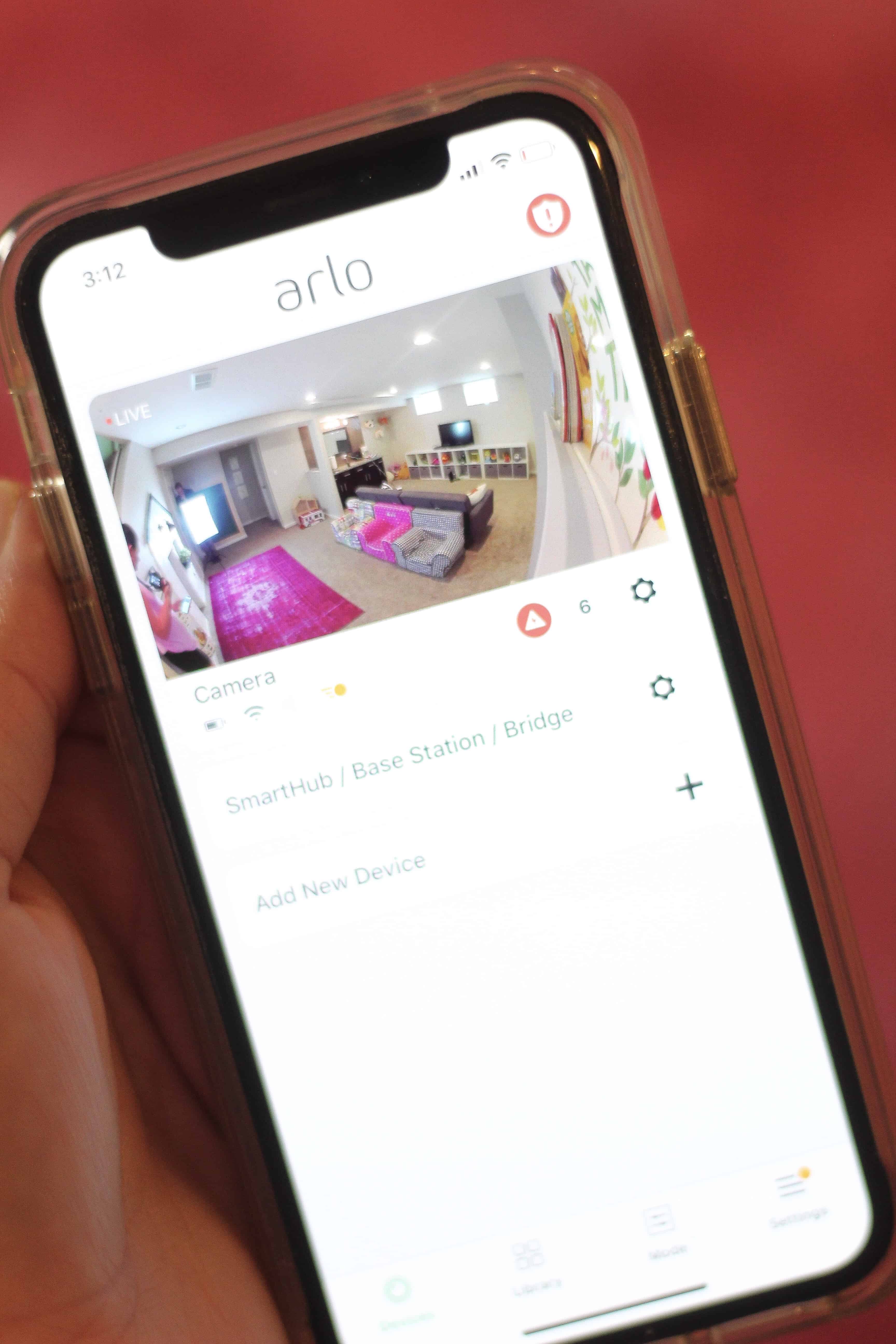 Be sure to grab your own Arlo Ultra at Best Buy – online or in store, or on Amazon!  You will be in company with Arlo being America's number 1 internet connected brand, and will totally know why we all love it once you try it out yourself!