This post on healthy summer snacks on the go was graciously sponsored by FAGE– all thoughts and opinions are my own.
Summer is finally just around the corner, and I am so excited to get out and about with my kids! This summer is sure to be busy with 3 little ones, and being in my third trimester of this pregnancy will mean snacks on the go for all of us. I try really hard when we are going to be running errands to keep snacks on hand for anyone who might need them during the outing. I LOVE keeping snacks on the healthier side, because if we will be gone all day, it inevitably means an unhealthy lunch out. So, let's talk healthy summer snacks that help you to live your life to the fullest!!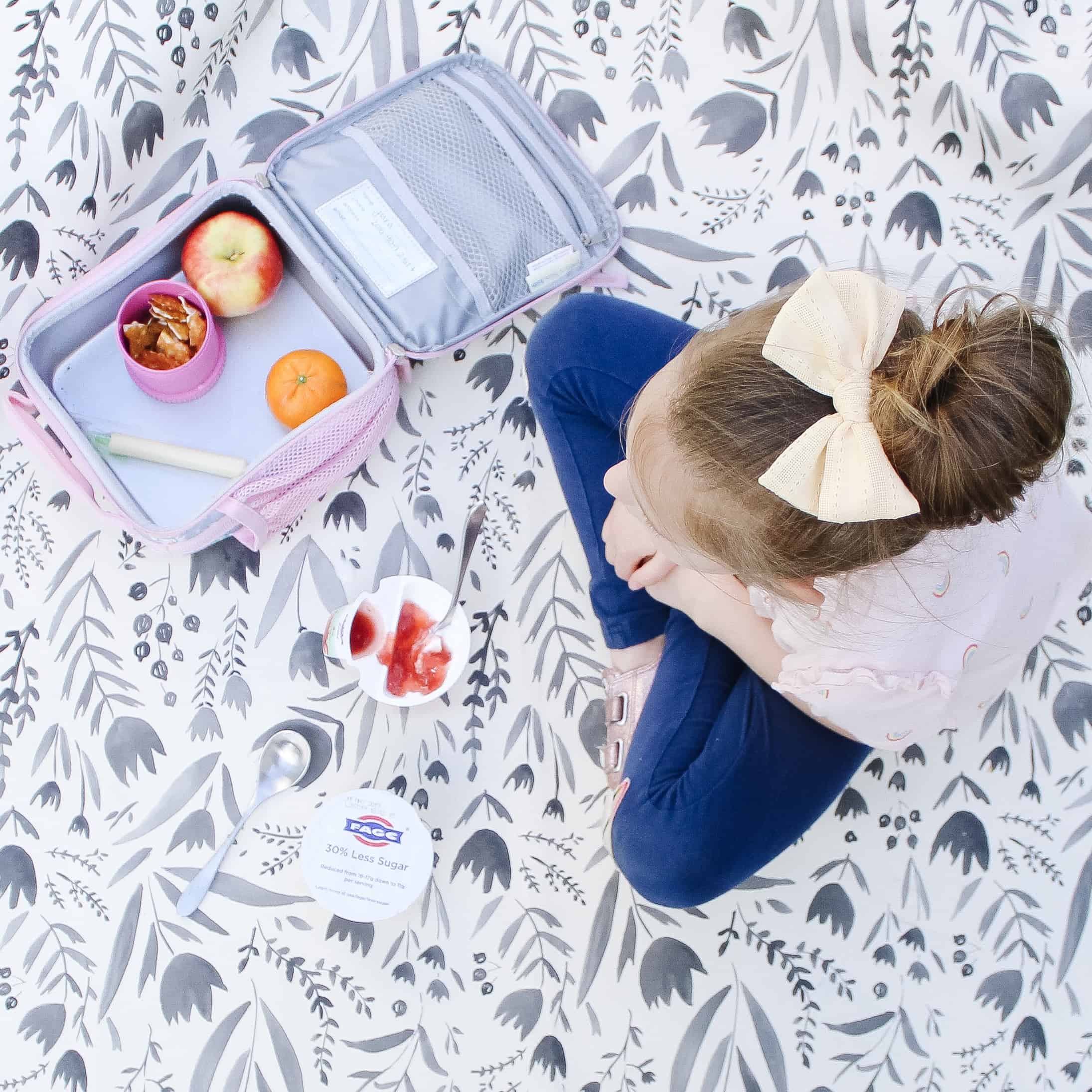 Healthy Summer Snacks on the Go
One thing I have learned is snacks are not one size fits all. Pack something everyone will love. When we head out for the day I typically have fruit for Jack, because I know he will love it, and it's a great time to avoid extra junk with him. For Avé and Walker the snacks vary a bit. Maybe cheese sticks, or pretzels, or carrots. Walker is also the KING of stealing my food, so I basically know if I am eating a healthy snack he will too.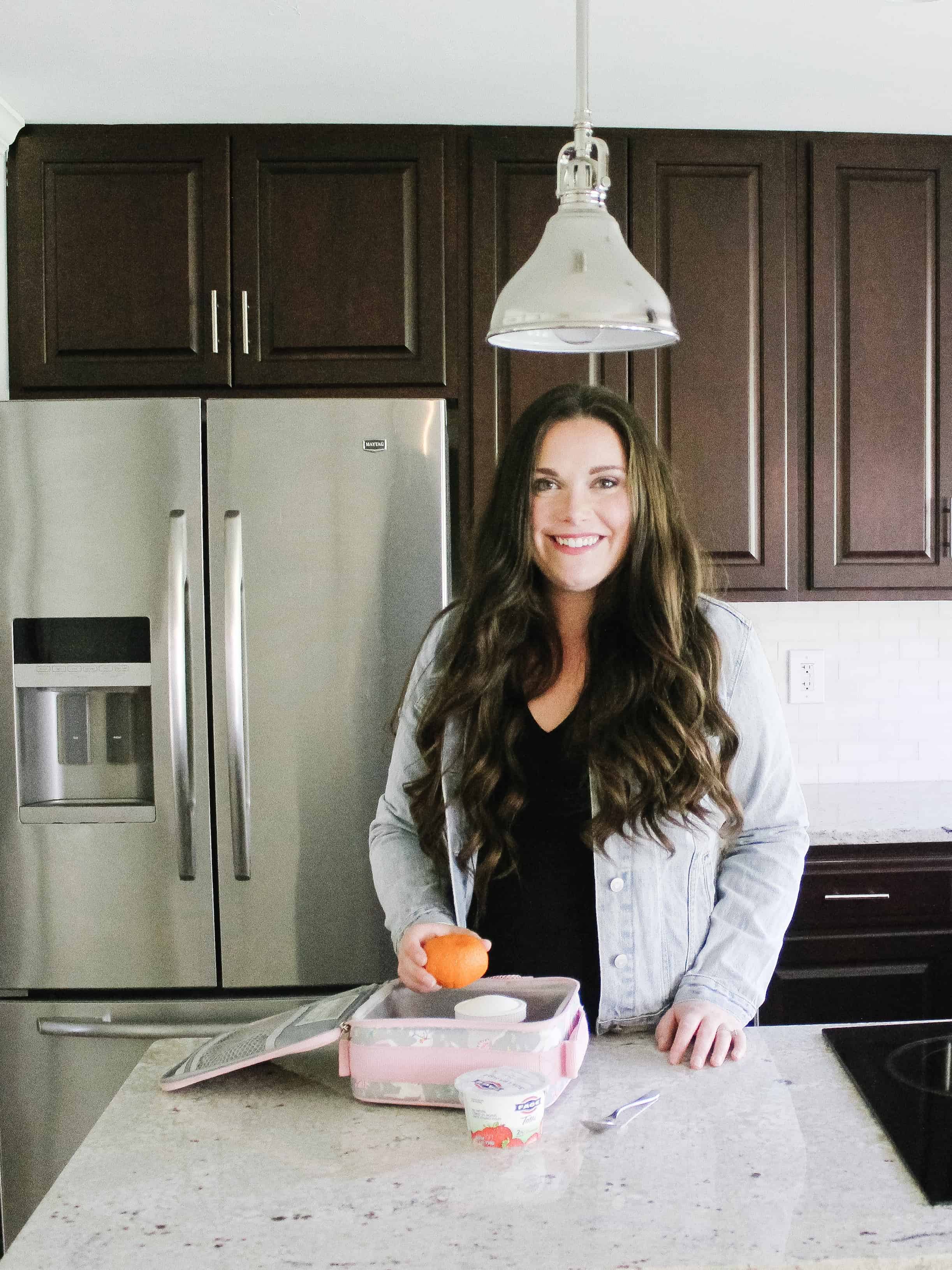 I have been pretty picky during my pregnancy, so I have been sticking to the same foods a lot of the time. My current favorite is FAGE Total Split Cup Greek Yogurt. The new lower sugar varieties allow me to get something good for me on the go without a ton of sugar. Sweets are a weakness when I am pregnant, so it's SO important to me to have a snack that helps me keep the sugar content low on the go.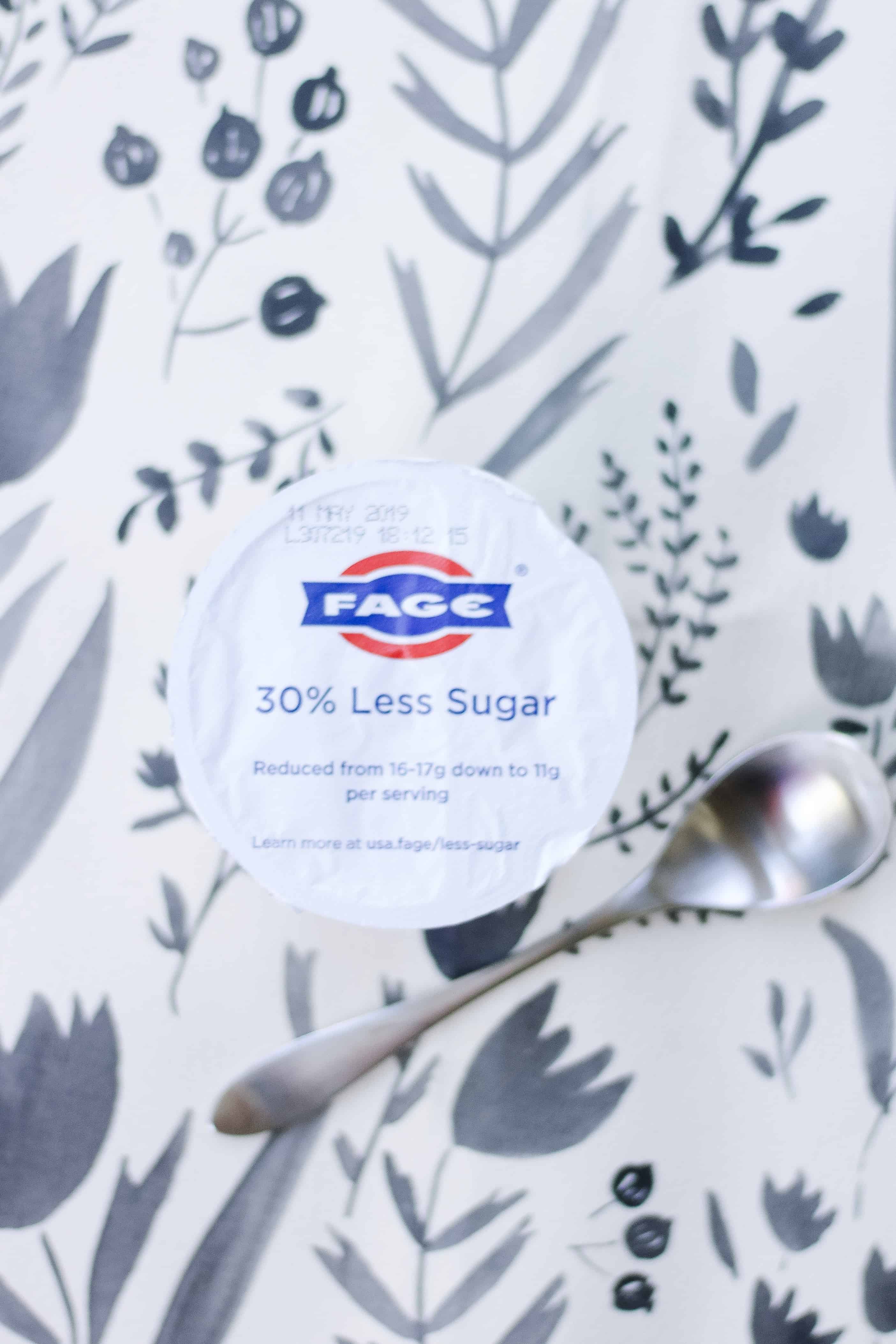 One thing I also focus on for myself and the kids is foods that will make us feel good so we can keep going. Nothing is worse than a sugar crash, or being overly full when you're trying to play at the park or walk around the zoo, so I try keeping things light for all of us. I personally get so hot too when I am pregnant, so a cool snack is great for me! FAGE Total Split Cup easily stays cool in a lunch box with the trick I will share below.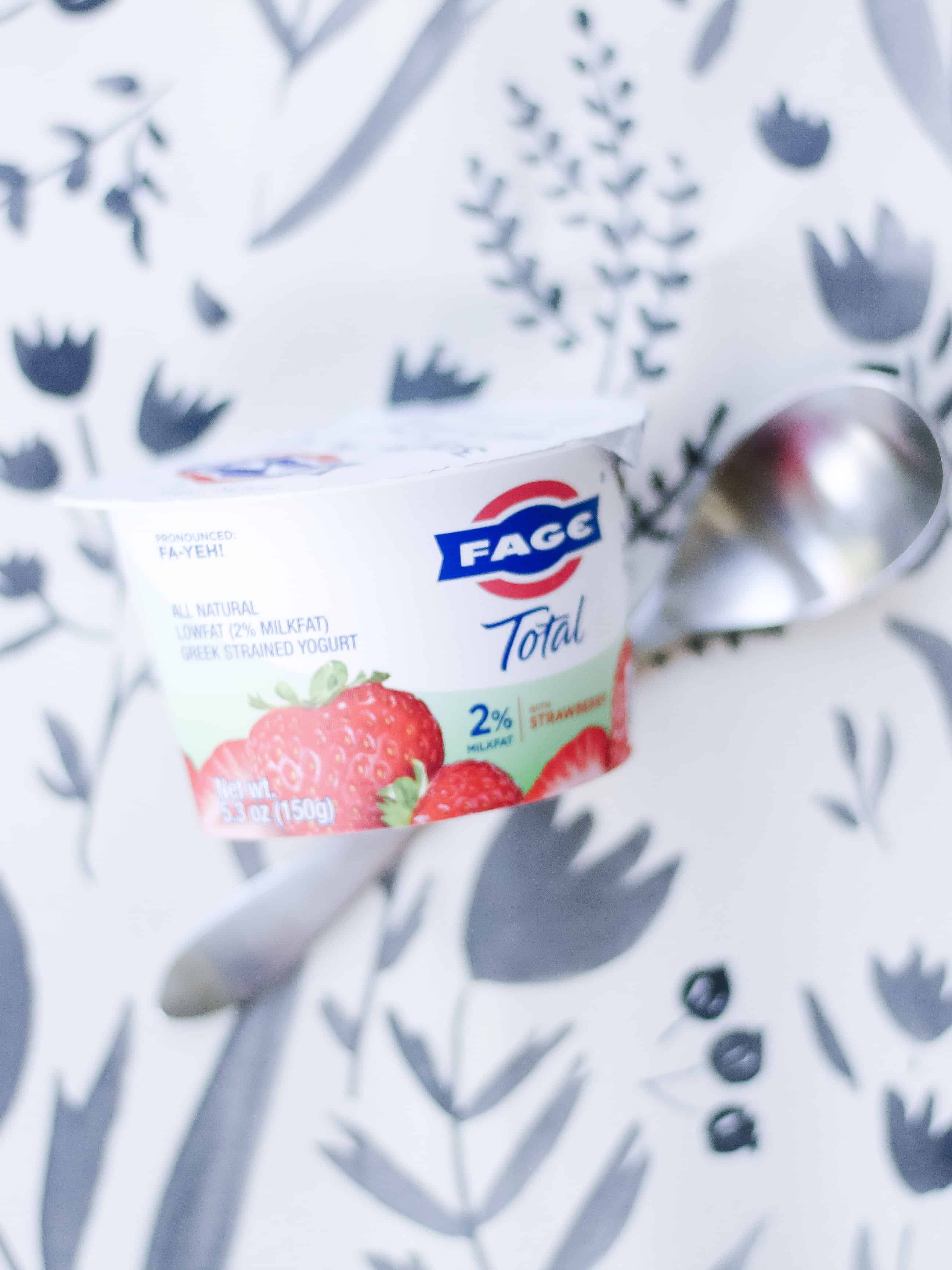 Packing on the Go Snacks
I used to just throw snacks in my diaper bag for the day, but with 3 kids, and a snack for myself I find it so much easier to keep the snacks separate. That, and the fact that so many healthier options really do need to stay cool, it works best for me to pack a lunch box for our days out. What I do is use these snack stackers for anything that will crumble (i.e. crackers), and throw everything else we might need in our lunch box. So, fruit, FAGE Total Split Cups, spoons, and so on, then throw in a frozen bottle of water or two. By the time were ready to eat the water has mostly thawed but is still super cold for a great cool off for everyone. This keeps my yogurt cold, and allows for snacks like cheese for the kids too.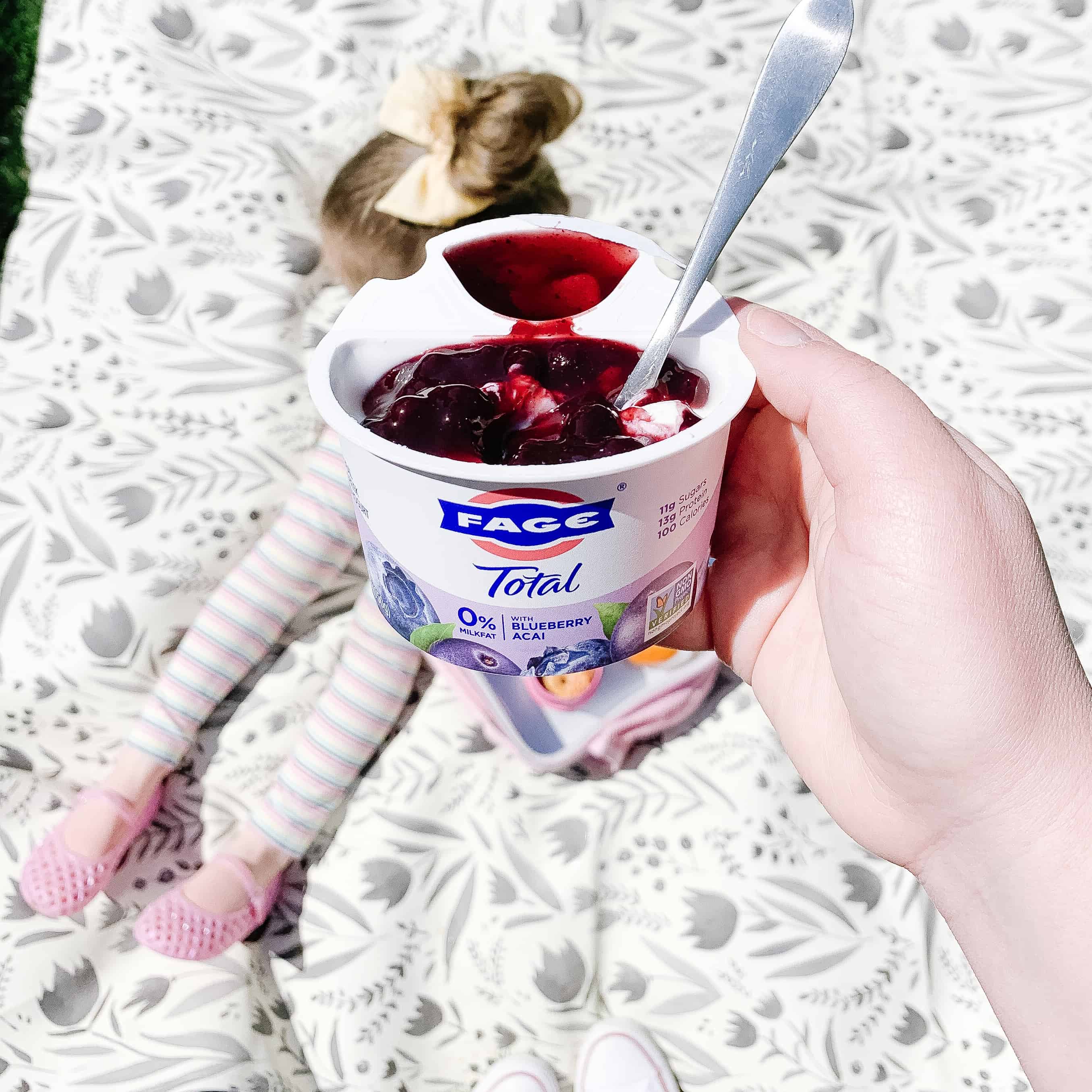 Enjoying the Summer
Above all else, my biggest priority is to enjoy summer time with my kids. I know last summer there was a viral article about how we only have 18 summers, so to make the best of them. Whether or not you like that mentality, it is true, so do what you can to have things on hand, have a game plan, and be able to really enjoy your days out in the sun with your babies. Because come fall you will be missing that quality time – I mean in December we would all kill for a zoo day here in the Midwest!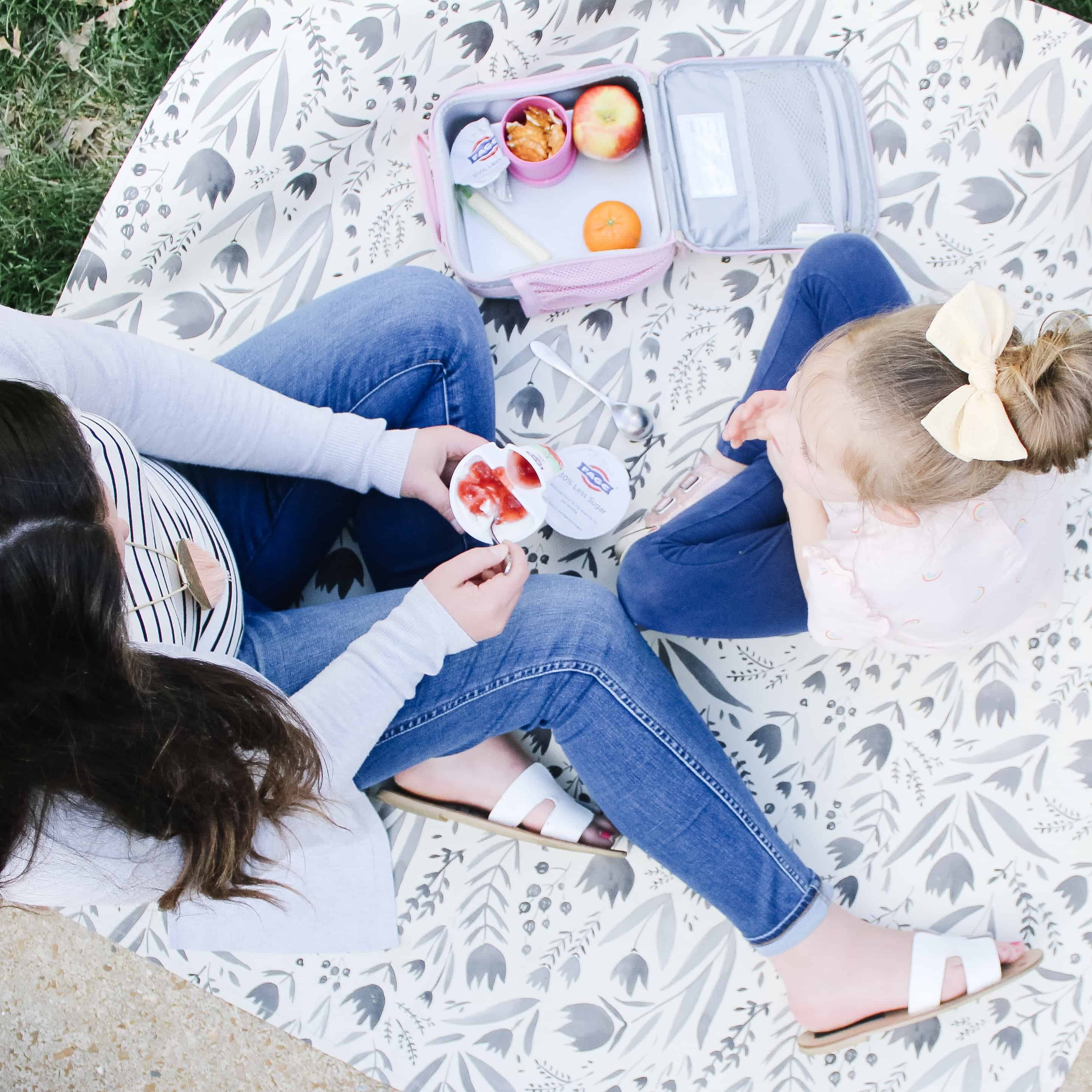 Check your local store for FAGE Total Split Cup next time you're there. There are several flavors and varieties everywhere from 0% fat to 5% fat. I personally LOVE the 5% right now for a higher fat, more filling snack so I know I am getting those healthy fat calories for the baby – oh, basically all berry varieties are my favorite (in case you wanted a suggestion!).
Pin it for Later