This DIY Nursery Decor Round Up post contains affiliate links
If you can't tell from the blog posts I have been posting recently, I am definitely in nursery mode over here.  The boys shared room is well on its way to being finished, and then I'll be ready to dive in on baby girls room!  One thing I have always done is some sort of DIY or DIYS for my kids rooms, and since I know that's a fun way to save money, or personalize a space, I thought I would do a round up of some of my favorite Nursery DIY's as well as a few great ones from friends.
DIY Nursery Decor Round Up
Below are my favorite Past DIY's from my kids nurseries, as well as some wonderful ideas from friends.  Click the link to learn more about each project!
DIY Ice Cream Cone Mobile
This DIY Ice Cream Cone mobile was in my daughters nursery 4.5 years ago.  It remains one of my favorite DIY's to date, and just fit her room so well!! – See more of her Nursery and learn more here!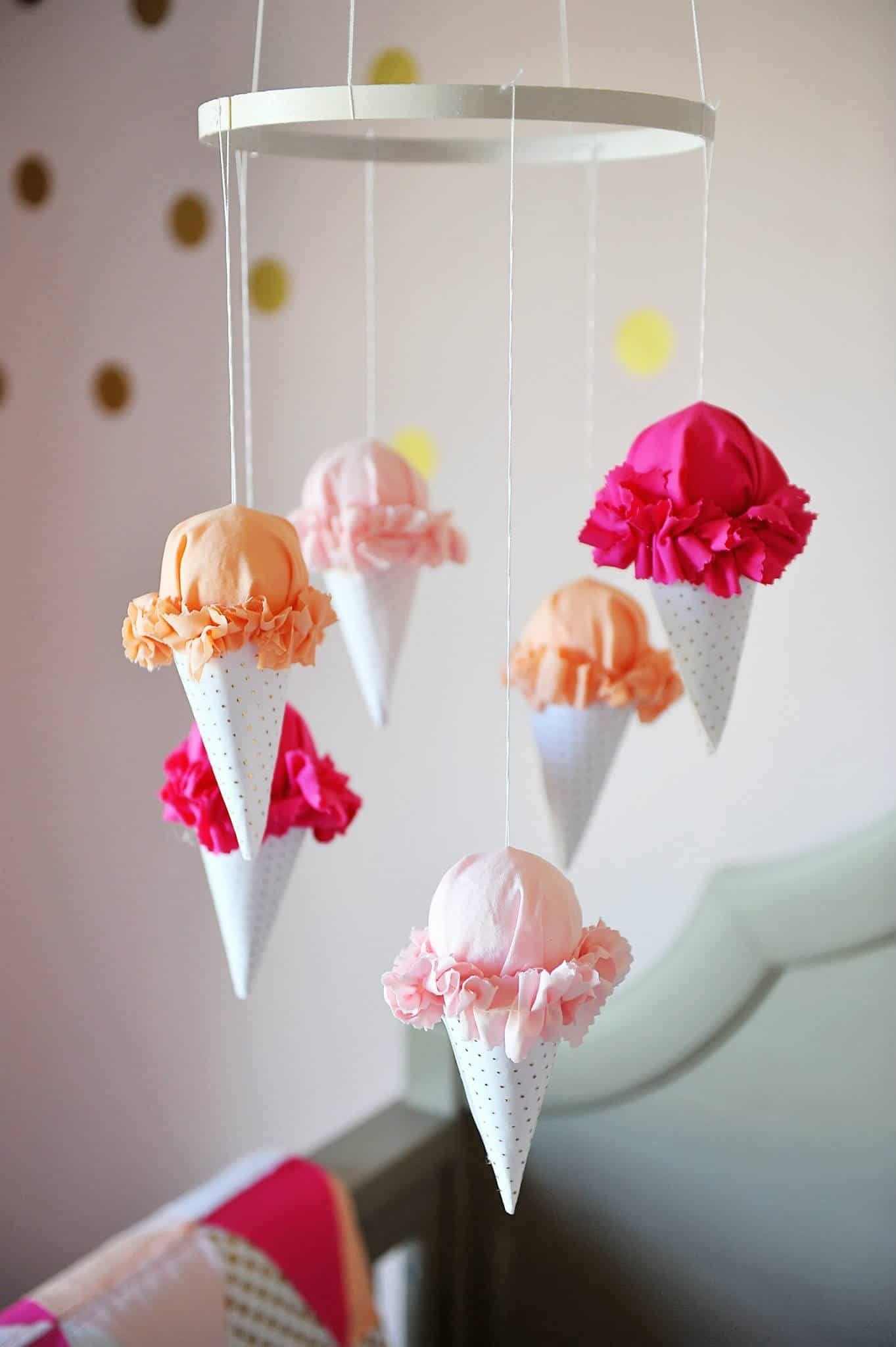 DIY Nursery Storage Ladder
When putting together my son's nursery 2 years ago I wanted to add unique storage.  This DIY Storage ladder now will serve as book storage in my boy's shared room, so its been a great on-going DIY. – See more here.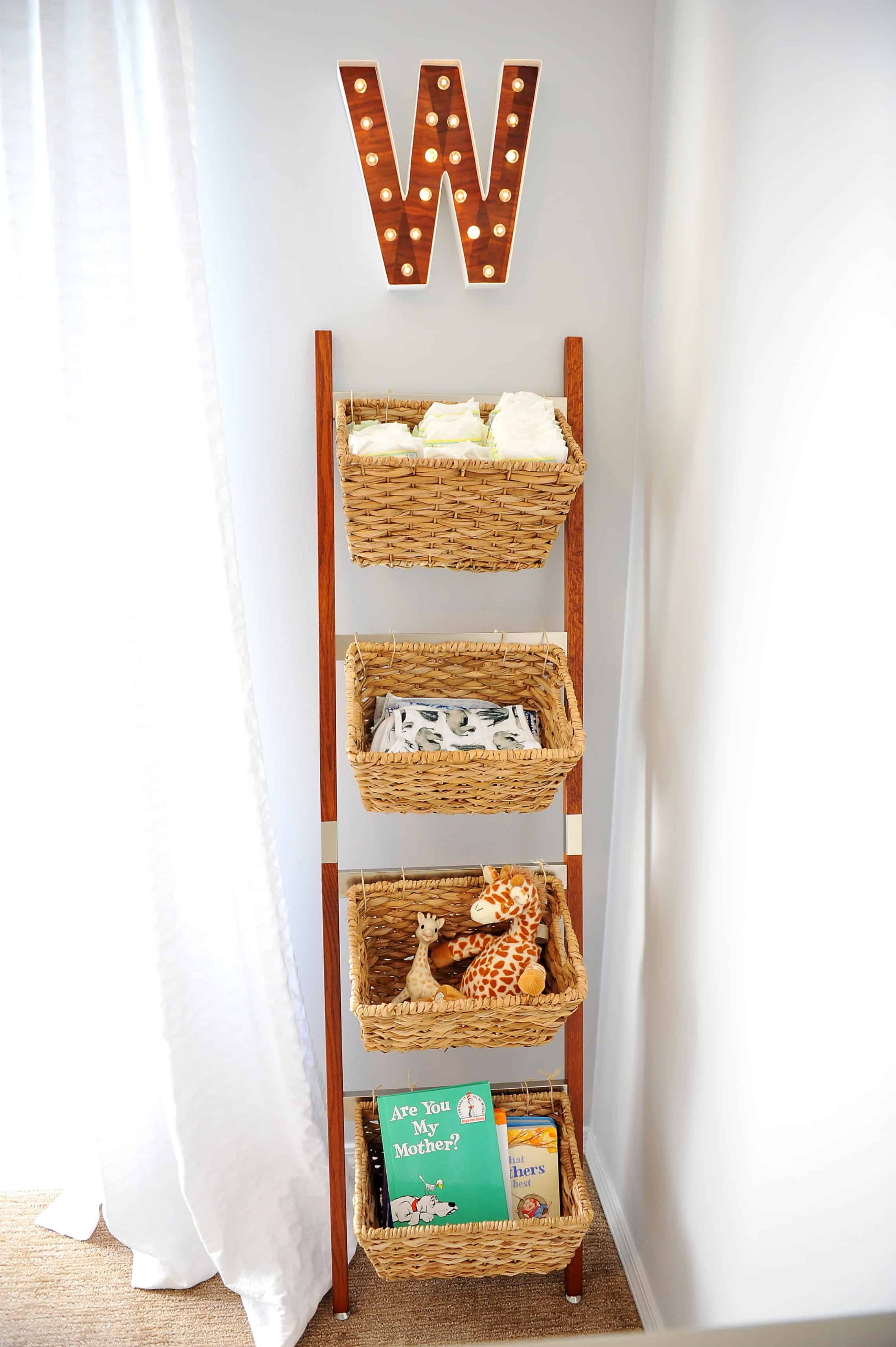 DIY Flower Mobile
Nikki from Mommy My Way created this gorgeous flower mobile.  Flowers are so timeless in a baby girls room, and I definitely won't lie saying I considered this look for baby girls room!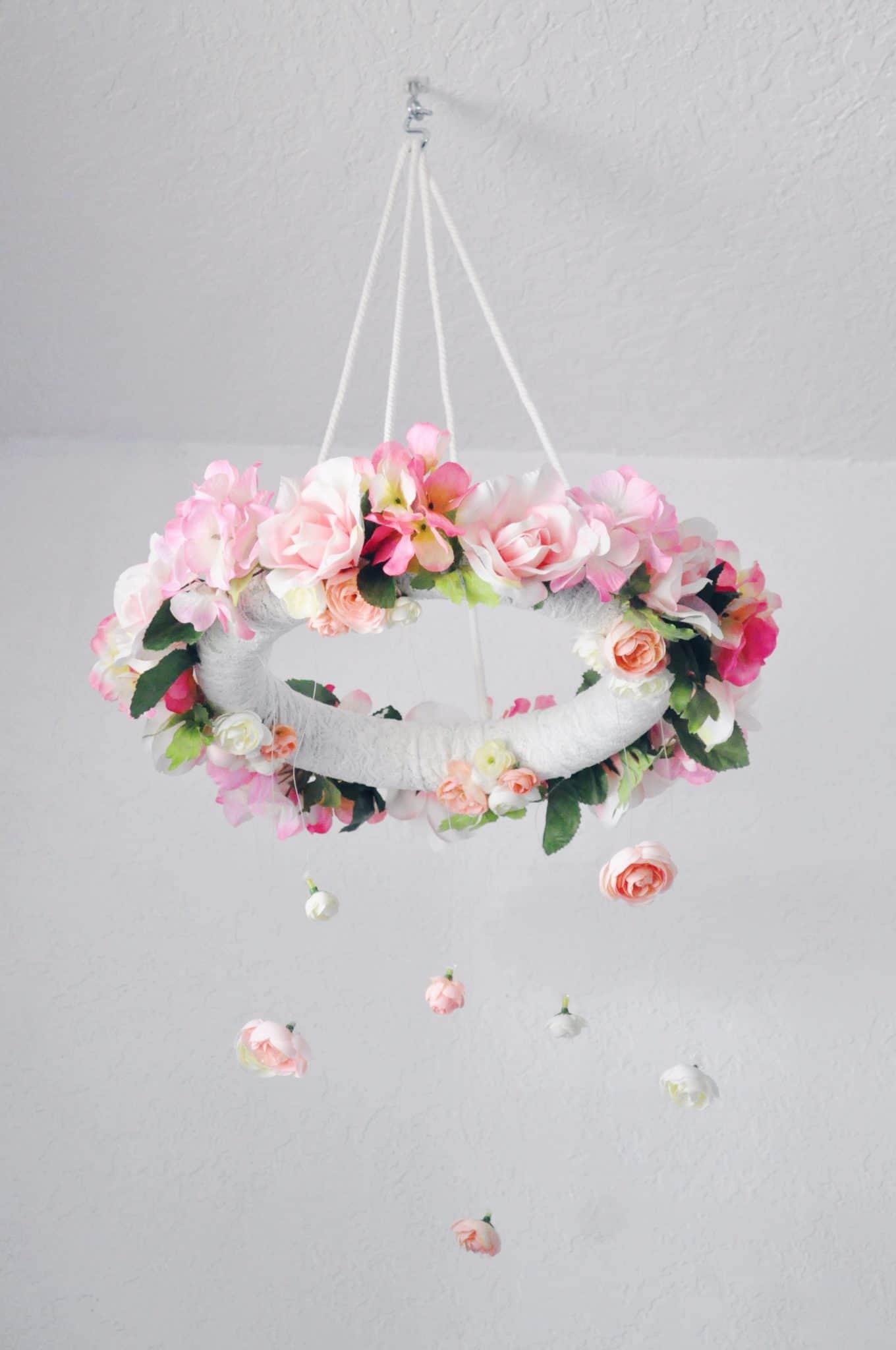 DIY Greenery Mobile
For my son's nursery I knew I wanted a really simple mobile, and ended up creating this DIY Greenery Mobile and it was such a fun way to add greenery to his room… especially after I killed his plant! Check out the post here.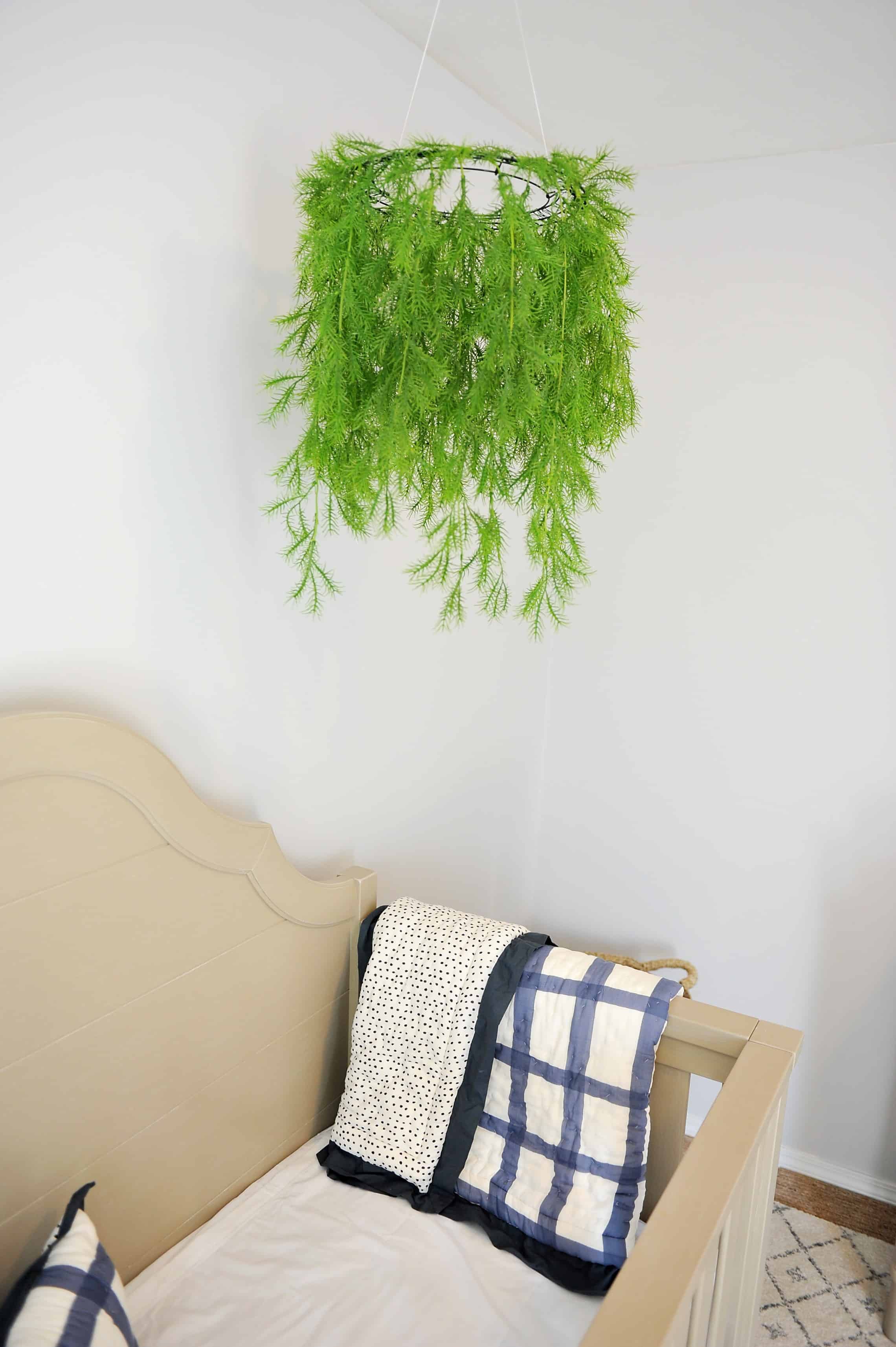 DIY Embroidery Hoop Wall
Lindsay from Lindsay's Sweet World created this super cute wall that anyone could do from just a few simple supplies for her daughters nursery wall.  Check out the post for a fun way to make a statement wall.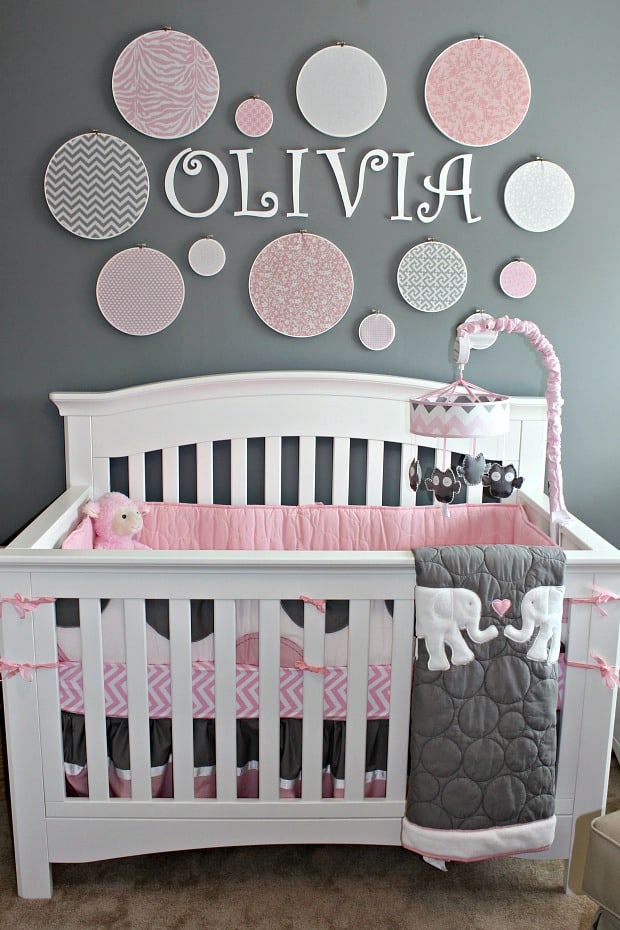 DIY Wooden Clothing Rack
Eileen from The Autism Cafe designed this gorgeous wooden clothing rack for her toddler, but it would be GORGEOUS in a nursery for both function and to display their sweet tiny clothing.  I can't get over how sweet this looks finished, and her gorgeous photography doesn't hurt either!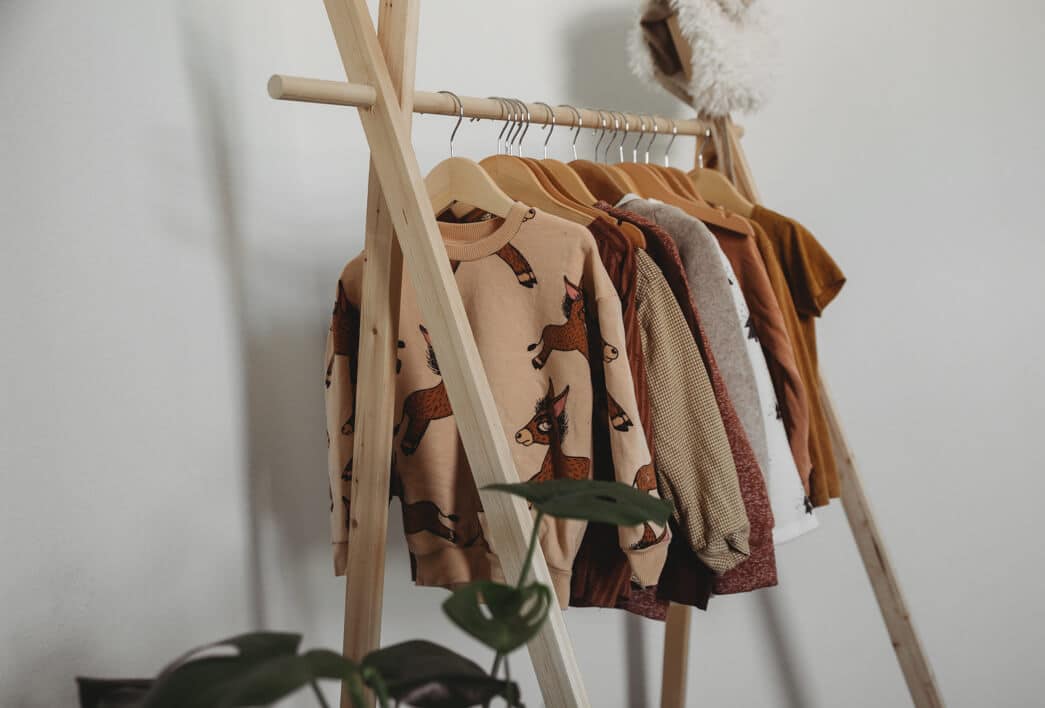 DIY Nursery Wardrobe Shelf
On a similar note, Tabitha from Fresh Mommy Blog created a DIY Wardrobe shelf for her nursery that hangs near the changing table.  It is so sweet and would be so useful!  Check out her post on the full DIY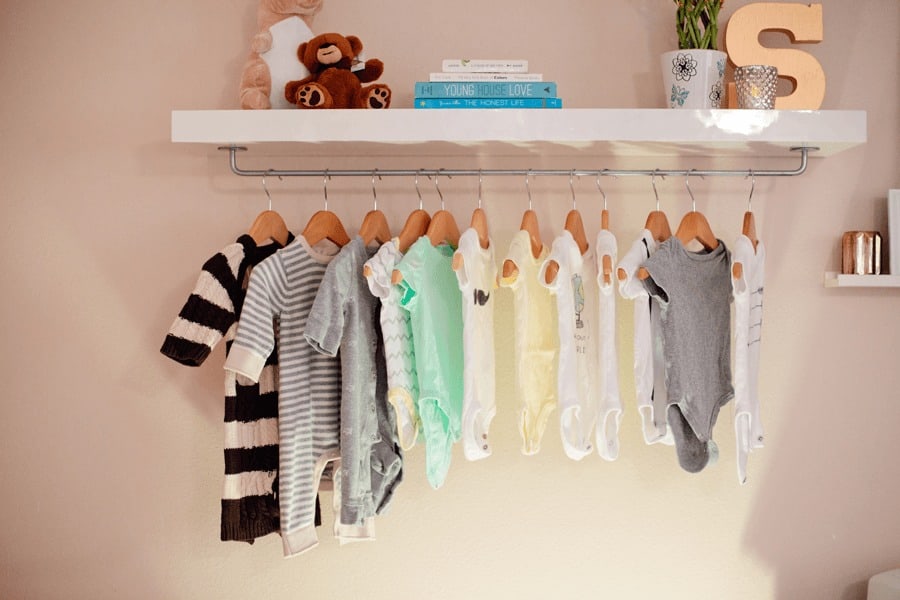 DIY Gumball Machine
So this isn't all DIY, but more of sprucing up.  But to go along with my daughter's Ice Cream cone mobile I updated an old gumball machine from a thrift store for her nursery.  It is still in her room to this day and remains a favorite aspect BY FAR!
DIY Wood Wall in Nursery
If you're looking for a great focal point wall be sure to check out Stephanie from First Thyme Mom's blog post on a great neutral Nursery she did for her first born!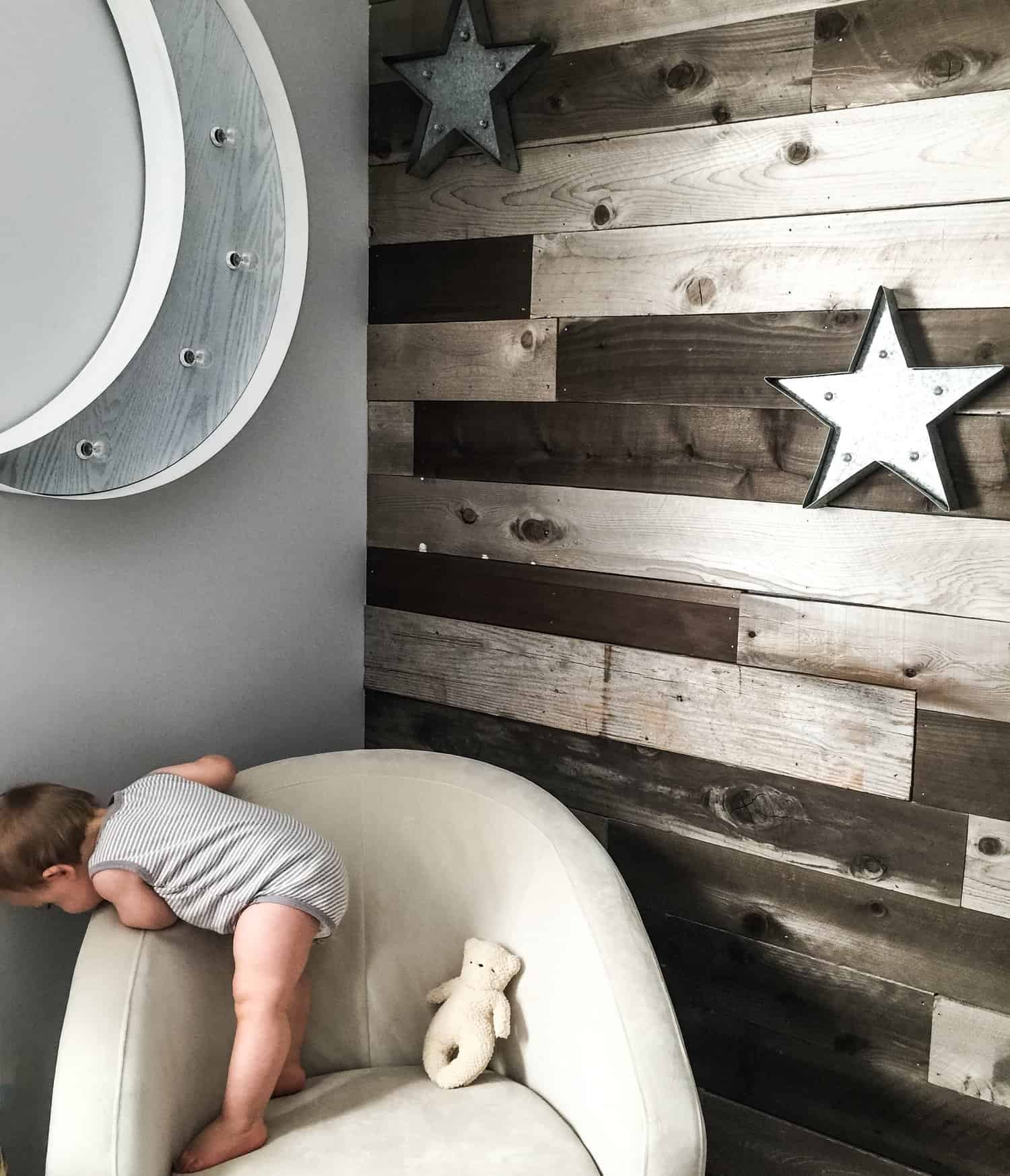 For more Nursery inspiration be sure to sign up for my emails, as I will be adding lots more Nursery posts in the coming weeks and months!! I would love to see your finished product in the comments if you try out this project!
Pin For Later