Can I get an amen for spring every year? If you live in the midwest..or well basically most places at least in the states you are probably like me, and breathing a sigh of relief every year as life comes back to the trees and grass, and we can leave the house in less than 7 layers.  I have been working on filming a home tour with some amazing other ladies on Instagram showing our homes for spring, and I thought it would be a good time to share some inexpensive spring home updates you can do each year to liven up the inside of your home while you're seeing the outside come to life.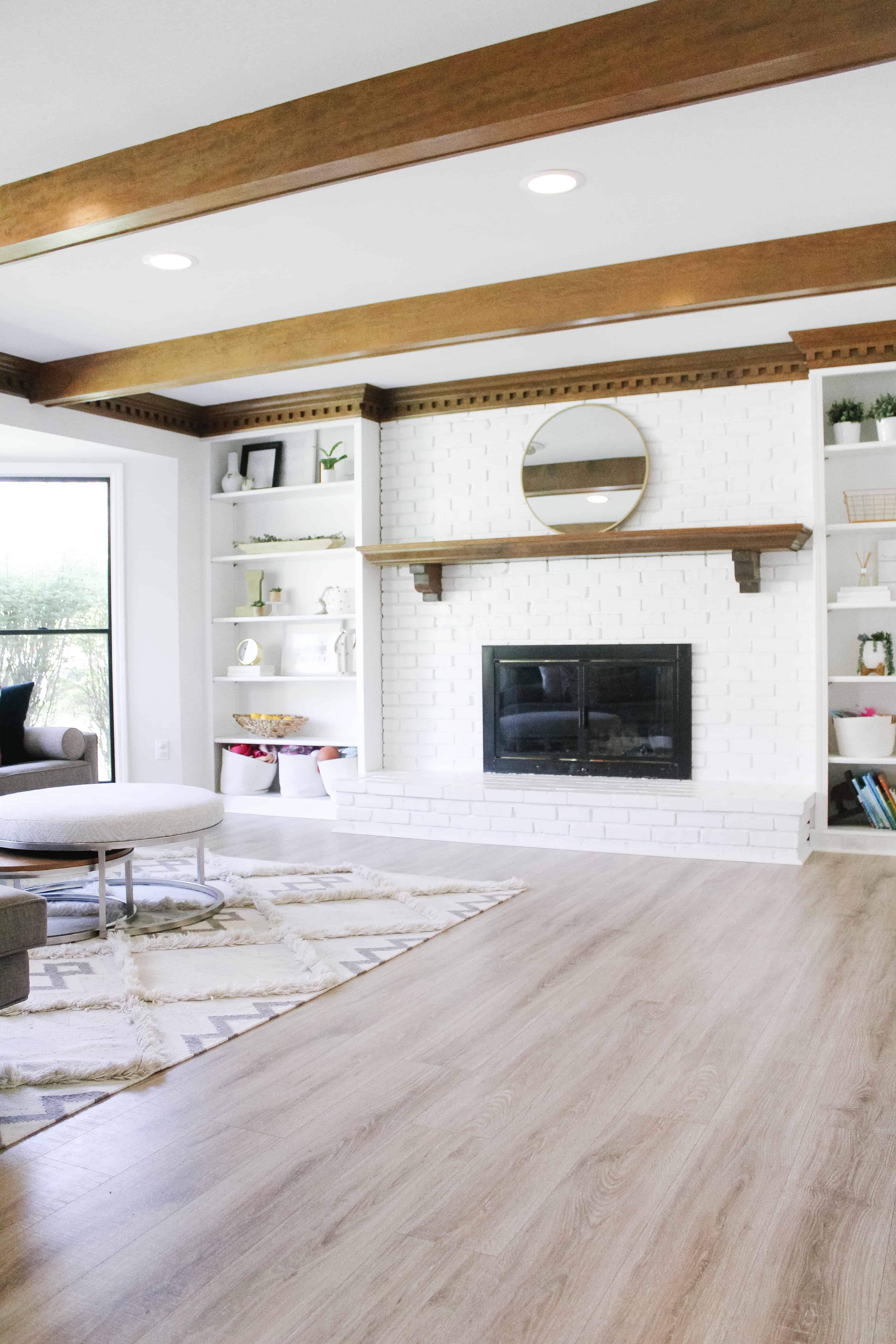 Get links for all items seen here on this page
This Post contains affiliate Links 
Inexpensive Spring Home Updates
So this blog post is going to be a simple tour of pictures, but I want to talk about the SMALL things you can do that will make your house feel more ready for spring.  I don't personally change up decor a lot because A – I like what I like, and B – I am a busy mama who doesn't have time for that haha.  But there are little things that I just put out in the spring and summer months, and then change up for the cooler months.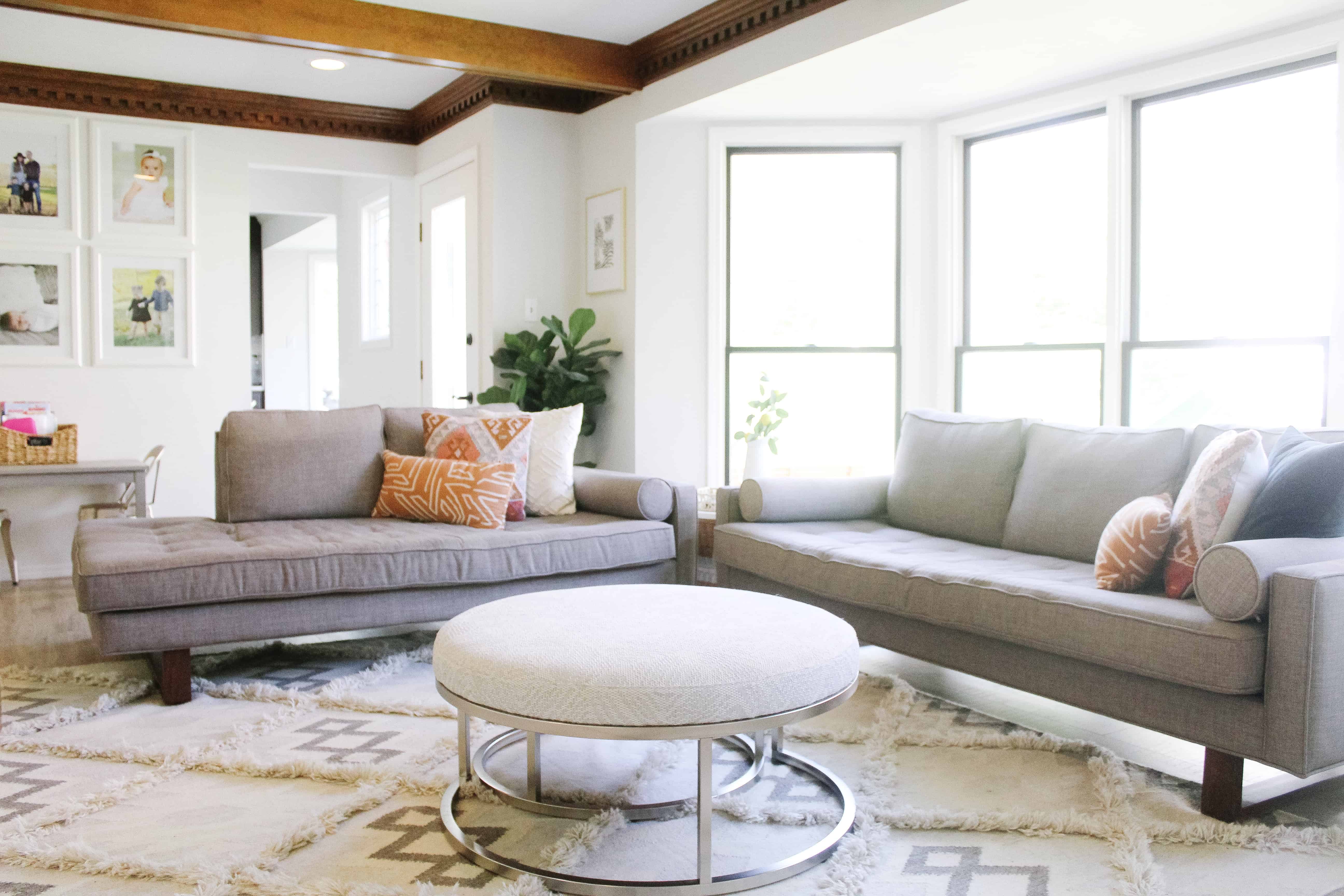 Change up your fillers
 Whether you're filling vases, glass jars, or bowls, spring is a great time to do a fresh green or faux fruit.  I love using lemons and limes in my decor in the warmer months for a pop of color that's still somewhat natural.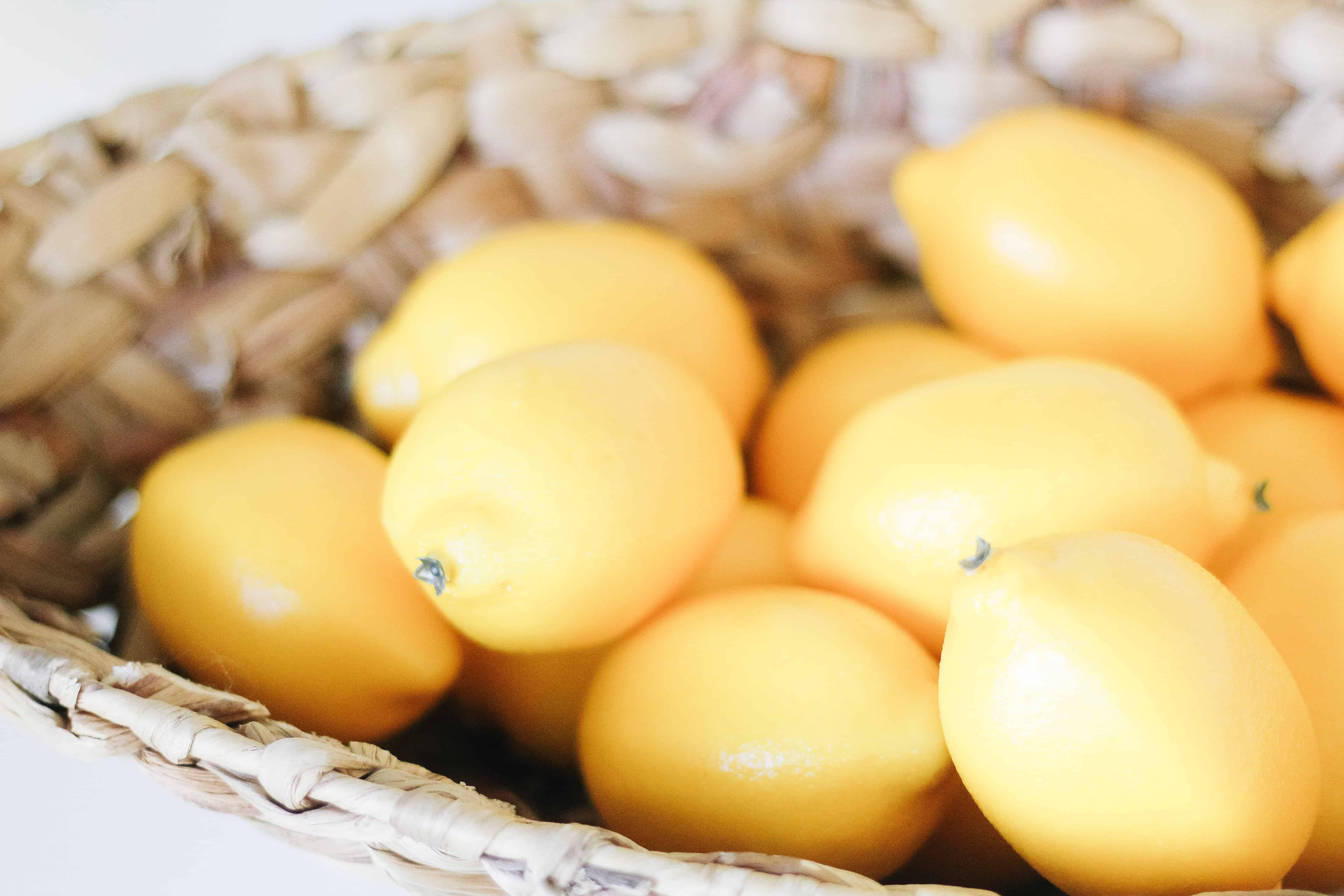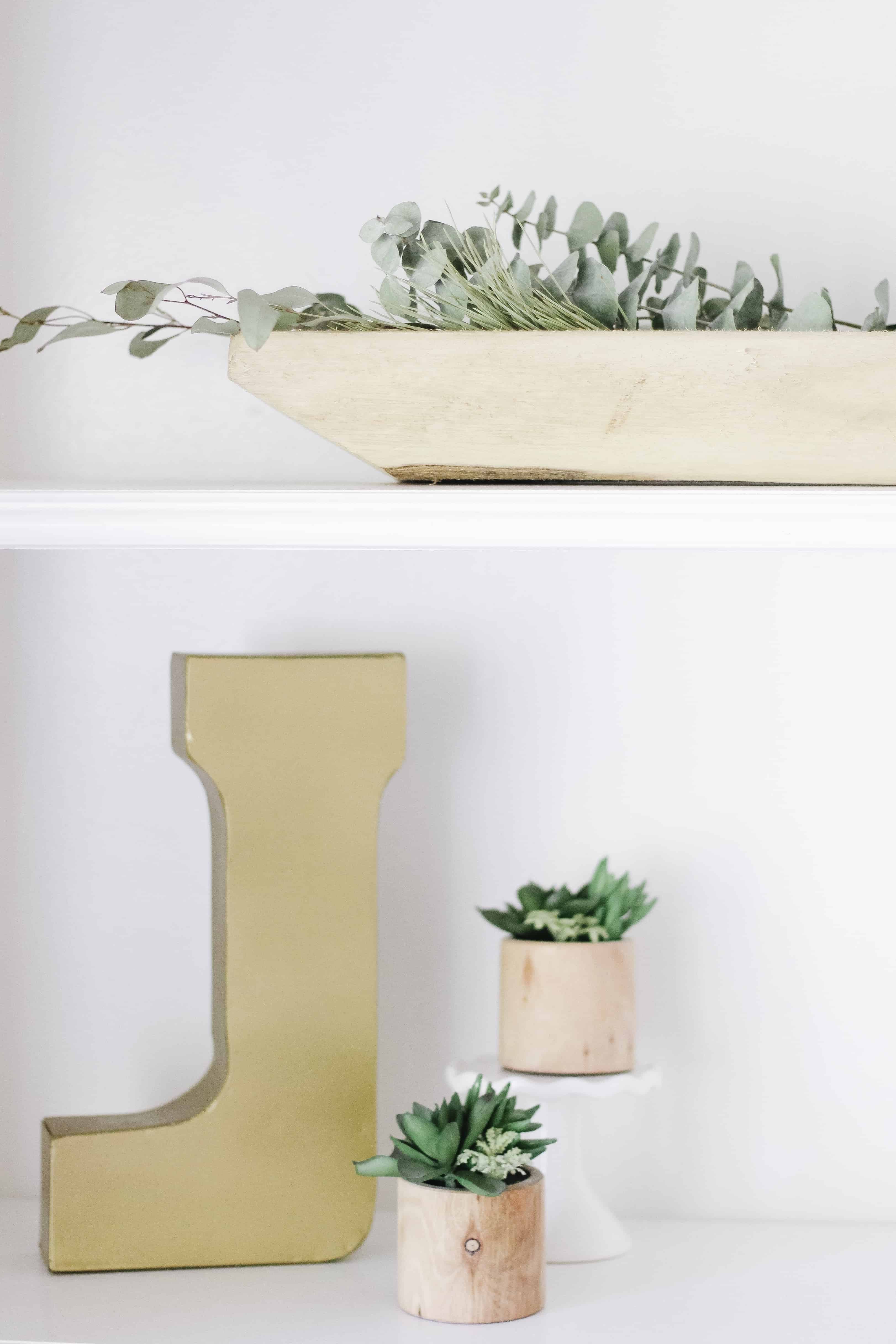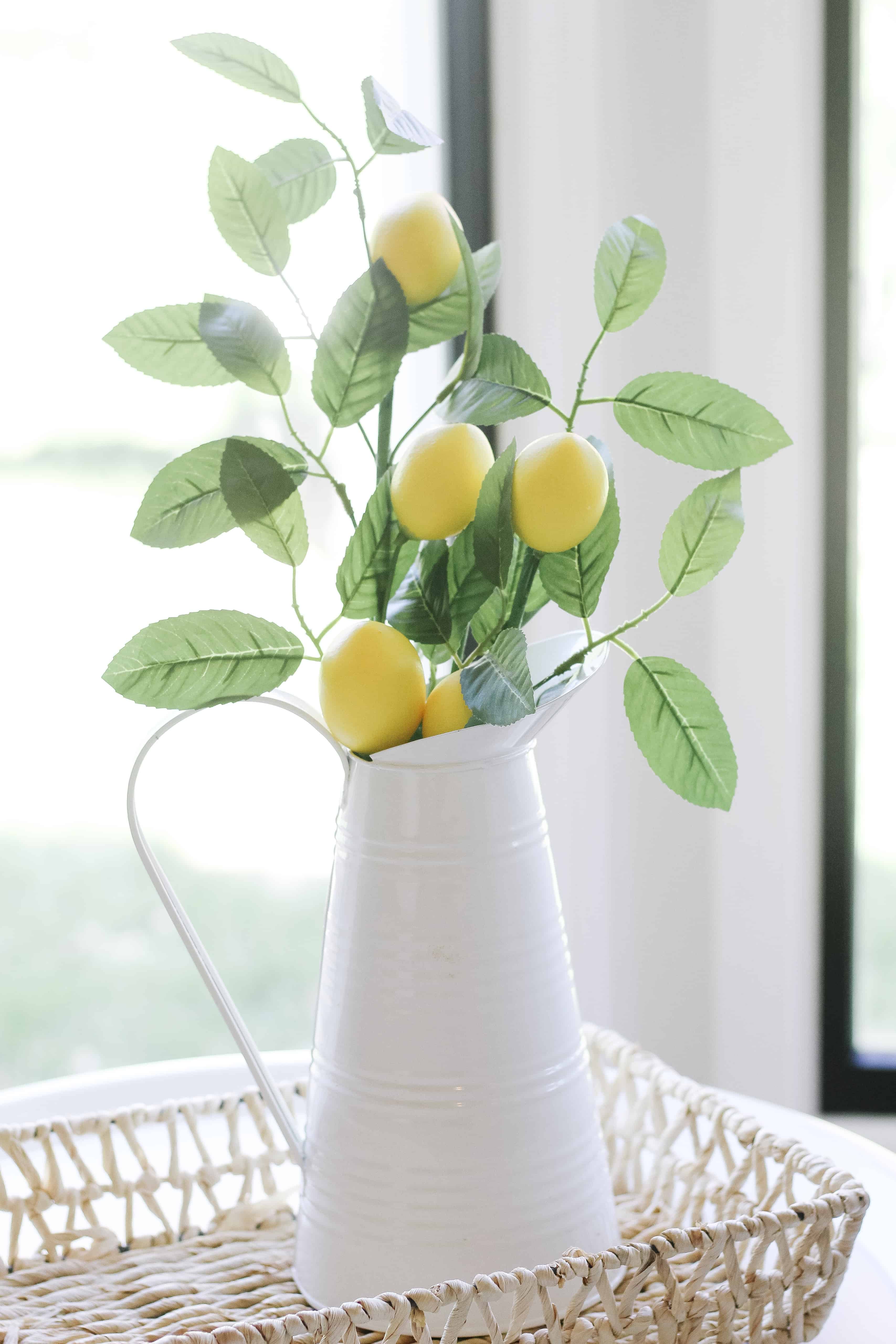 Keep your Pillows light and bright
 Throw pillows are such an easy way to keep a space a bit brighter and change things up for the season.  I personally changed things earlier this year, but will likely lighten them up even more as summer goes on.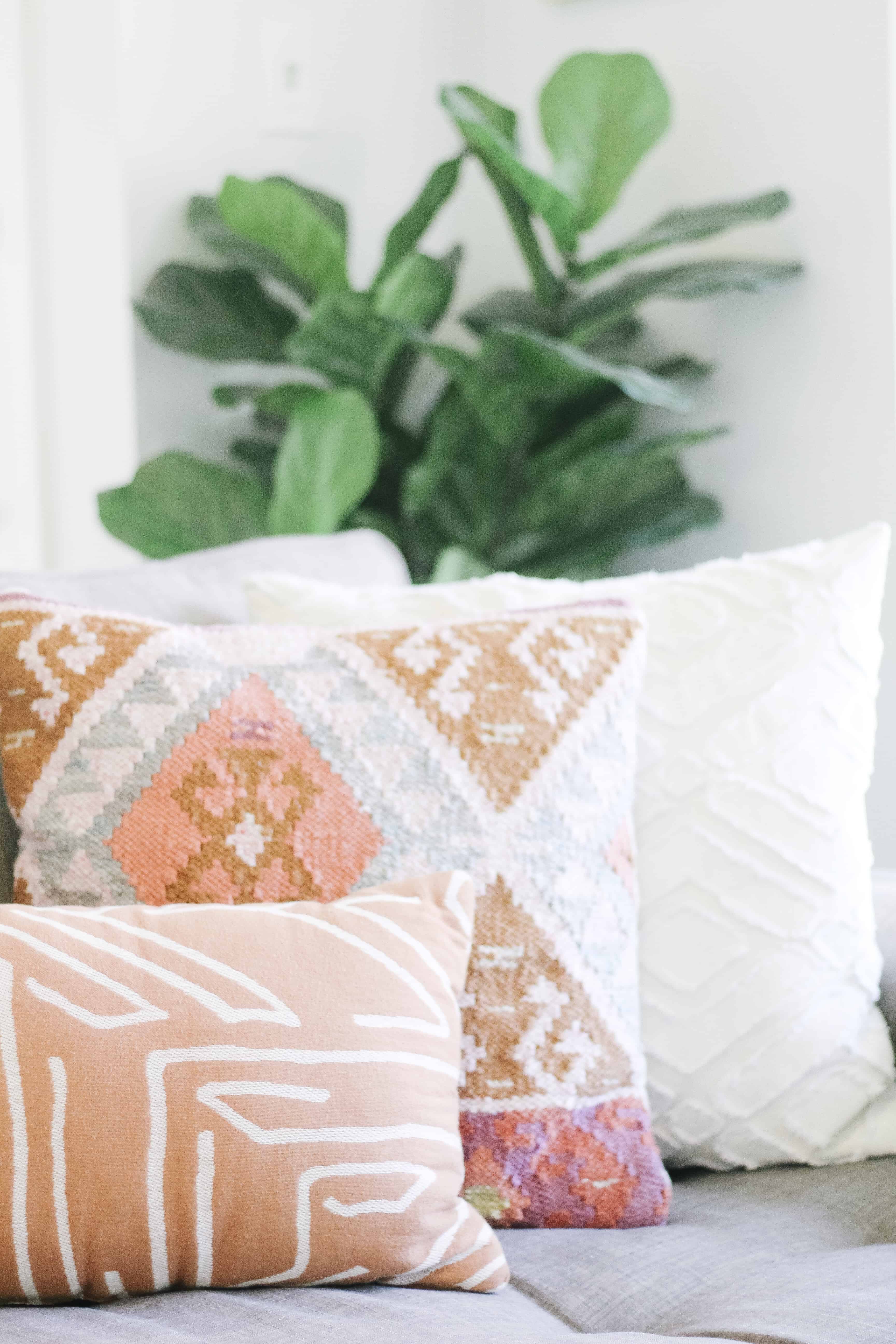 Fresh or Faux Flowers
Nothing to me says spring quite like bringing those spring florals inside.  I normally always have fresh flowers on my table, and will place some faux flowers throughout the house too sometimes.  (with little ones I can't do too many fresh – they love to destroy them!).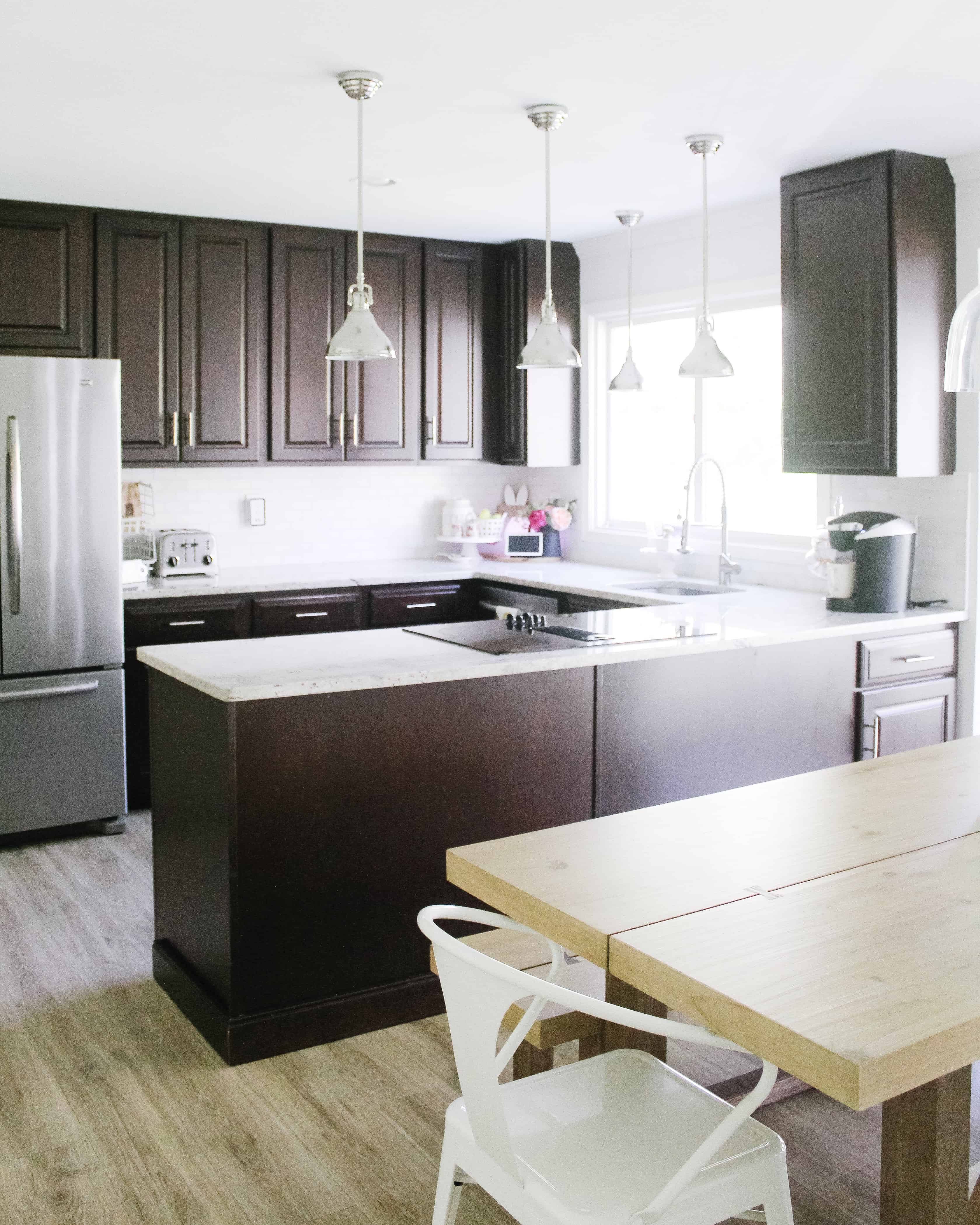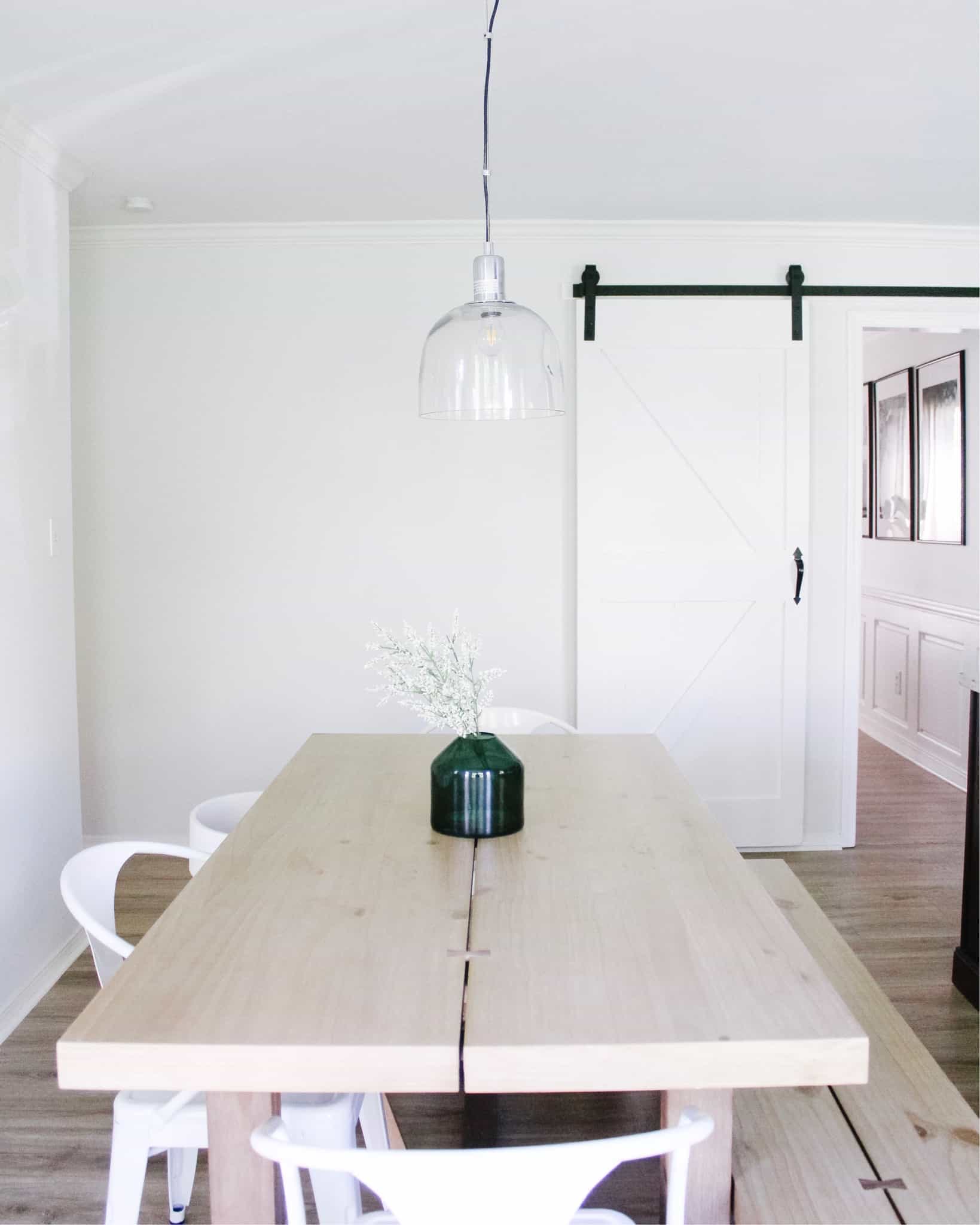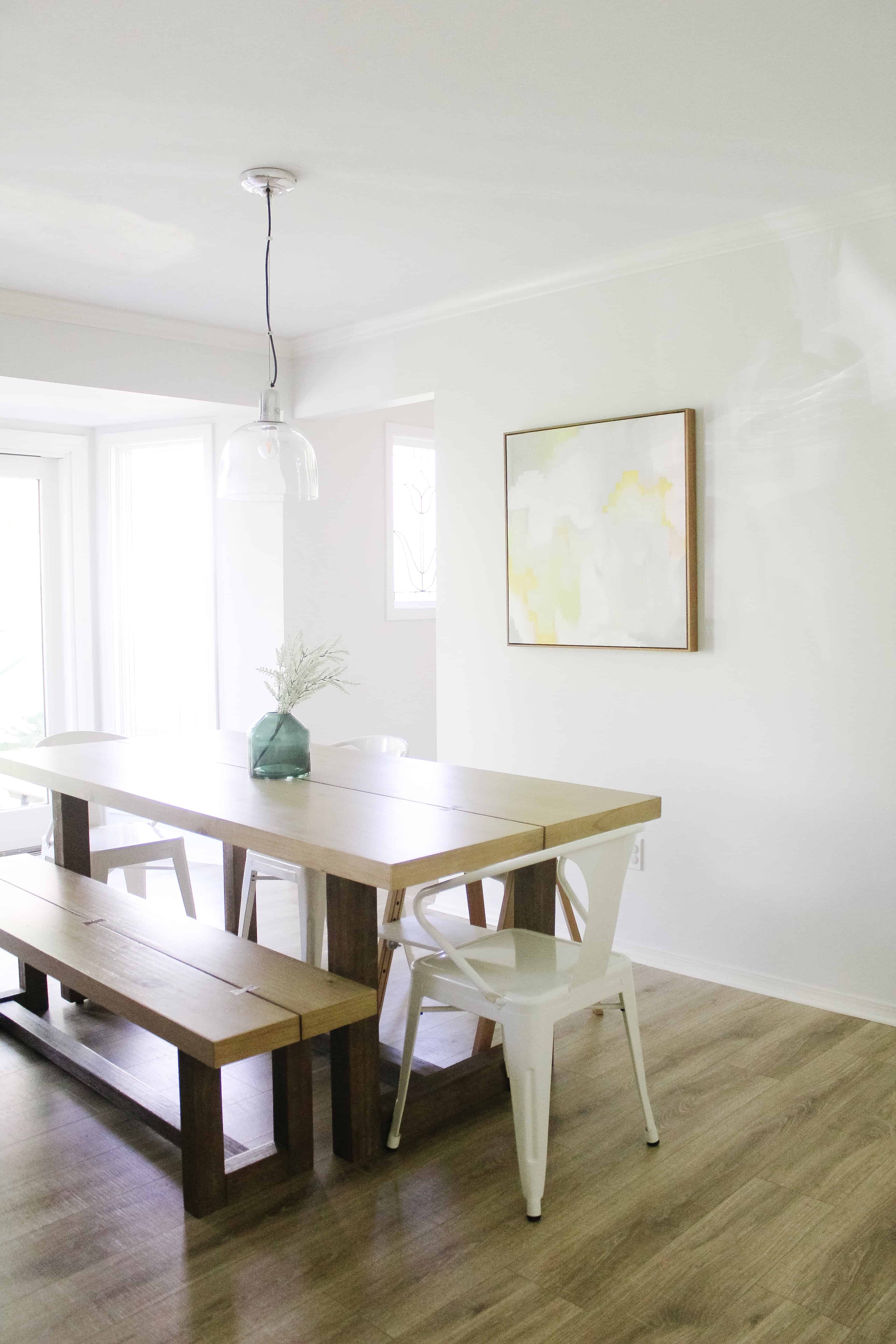 Make Small Decor Changes to be Light and Airy
Light and airy is the name of the game for spring.  One easy way to do this is with things like baskets.  Keep wicker light, and stick with things like light woven baskets.  One way I do that is changing out the coloring basket on the kids table to a wicker one in the warmer months.  During cool months its a black metal Hearth and Hand basket.  The white baskets from my living room stay year round and are a reader and personal favorite! ( Large //  Small )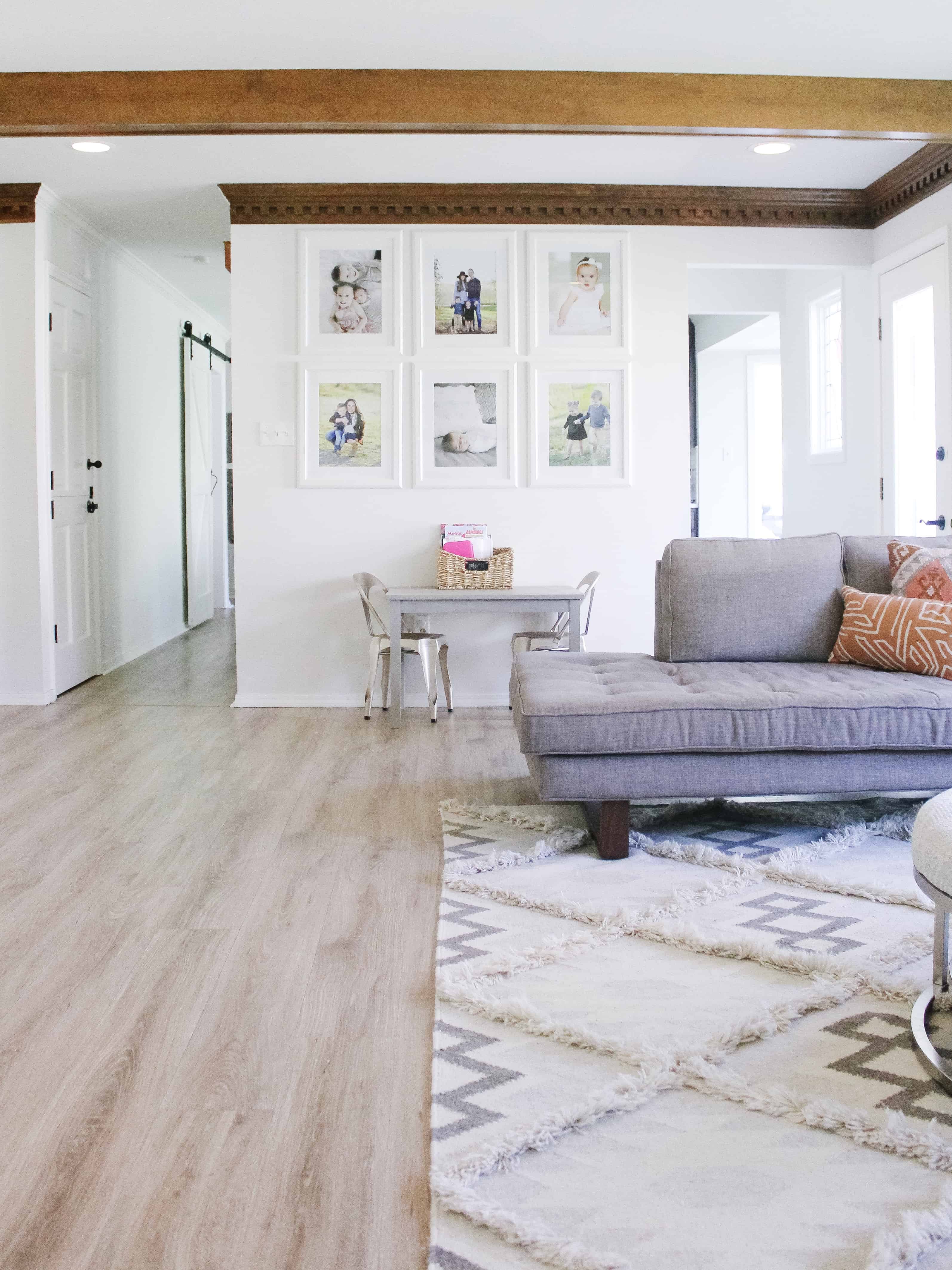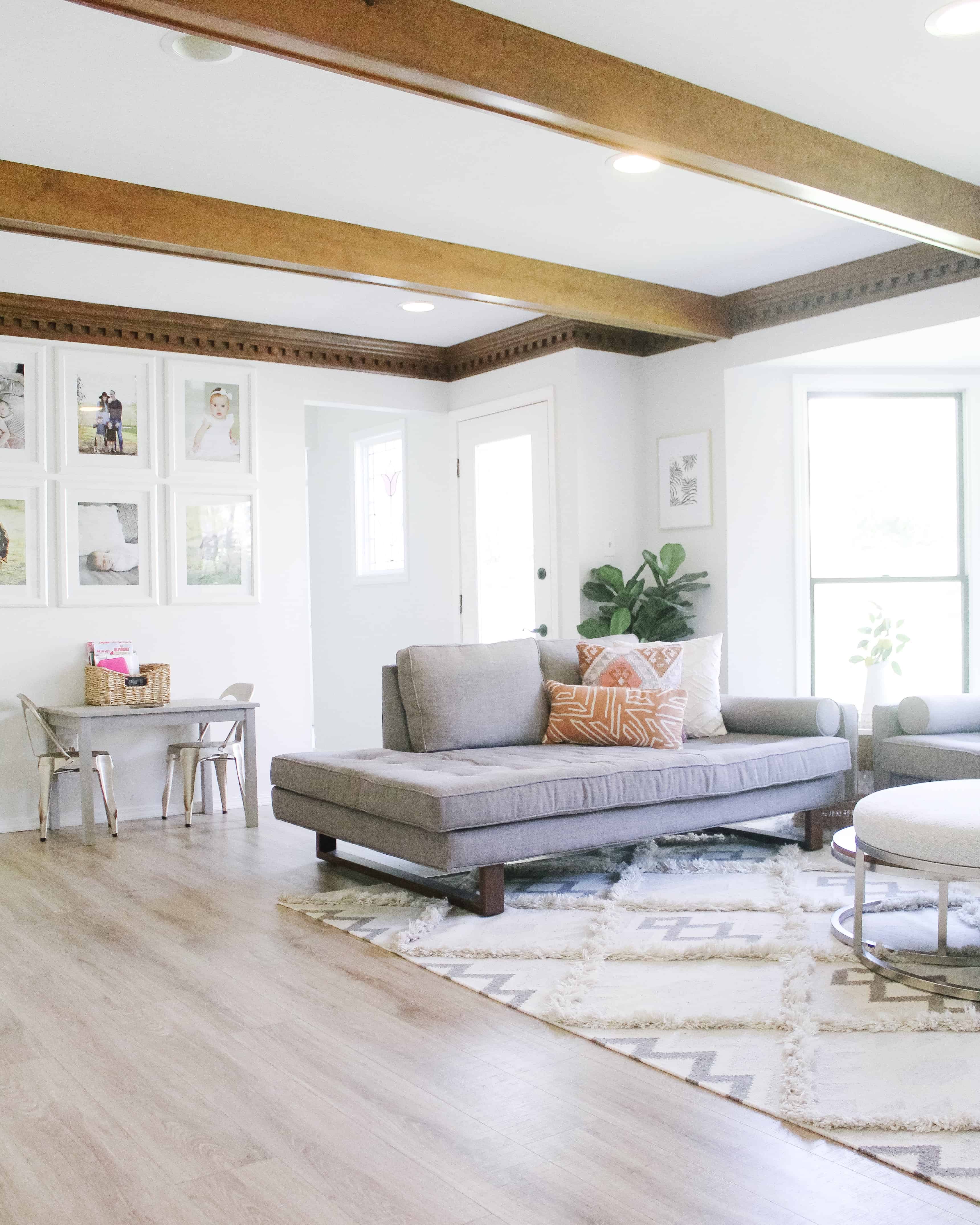 Really its all easy fixes.  My decor is bright, and I tend to decorate in a way that lends well to spring and summer, but there is no need to change out all the decor in the house.  One last tip is to make things feel bright and airy via scent.  Mrs. Meyers cleaners by my sink on a cake stand are one of my favorite things to changeout seasonally (the mint SMELLS SO GOOD). I also defuse oils that are more citrusy in the warmer months.  Over all the sun coming through your windows will probably add a pep in your step and the added freshness you need to your decor on its own.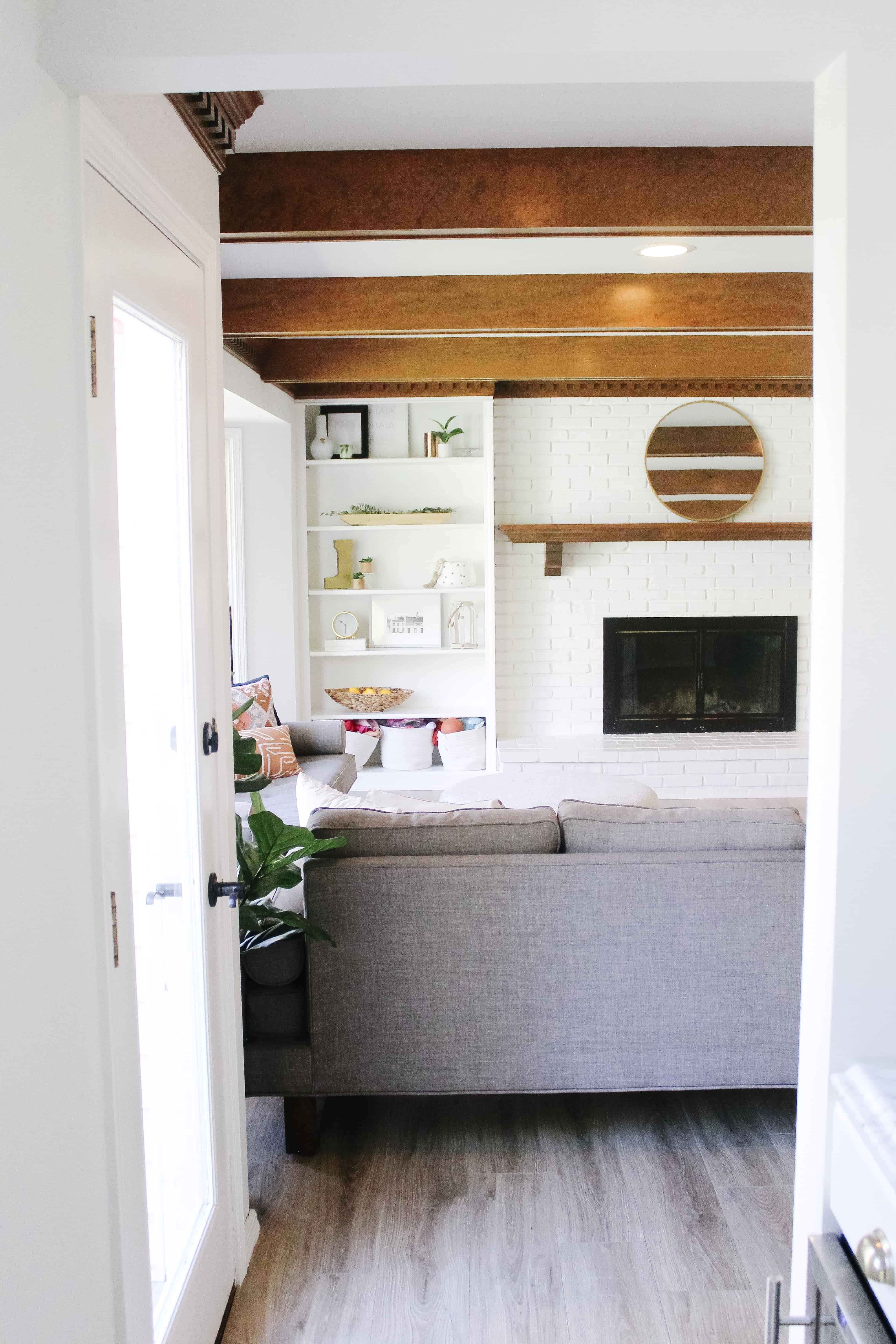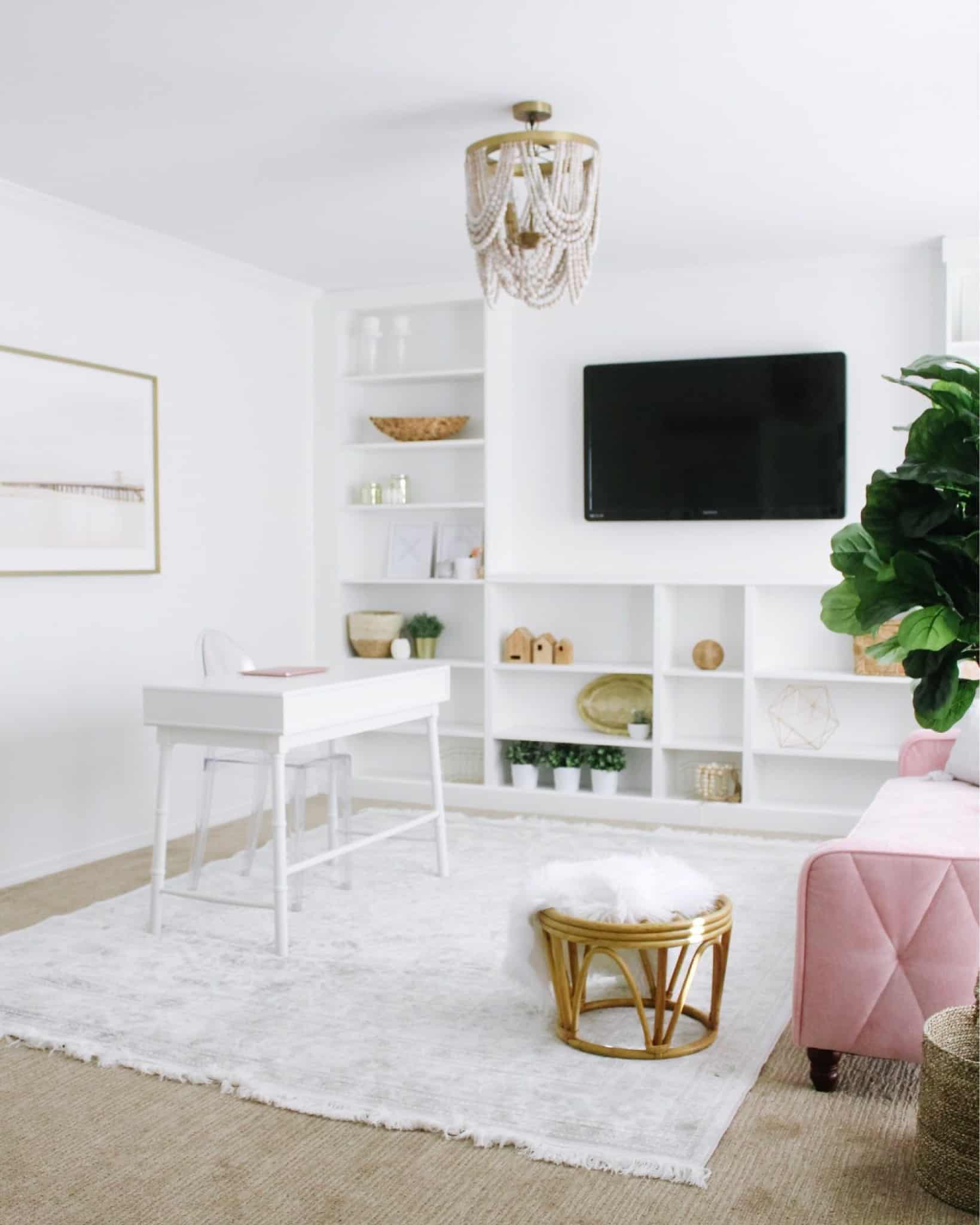 See full home office tour here and how we did the DIY built in's here!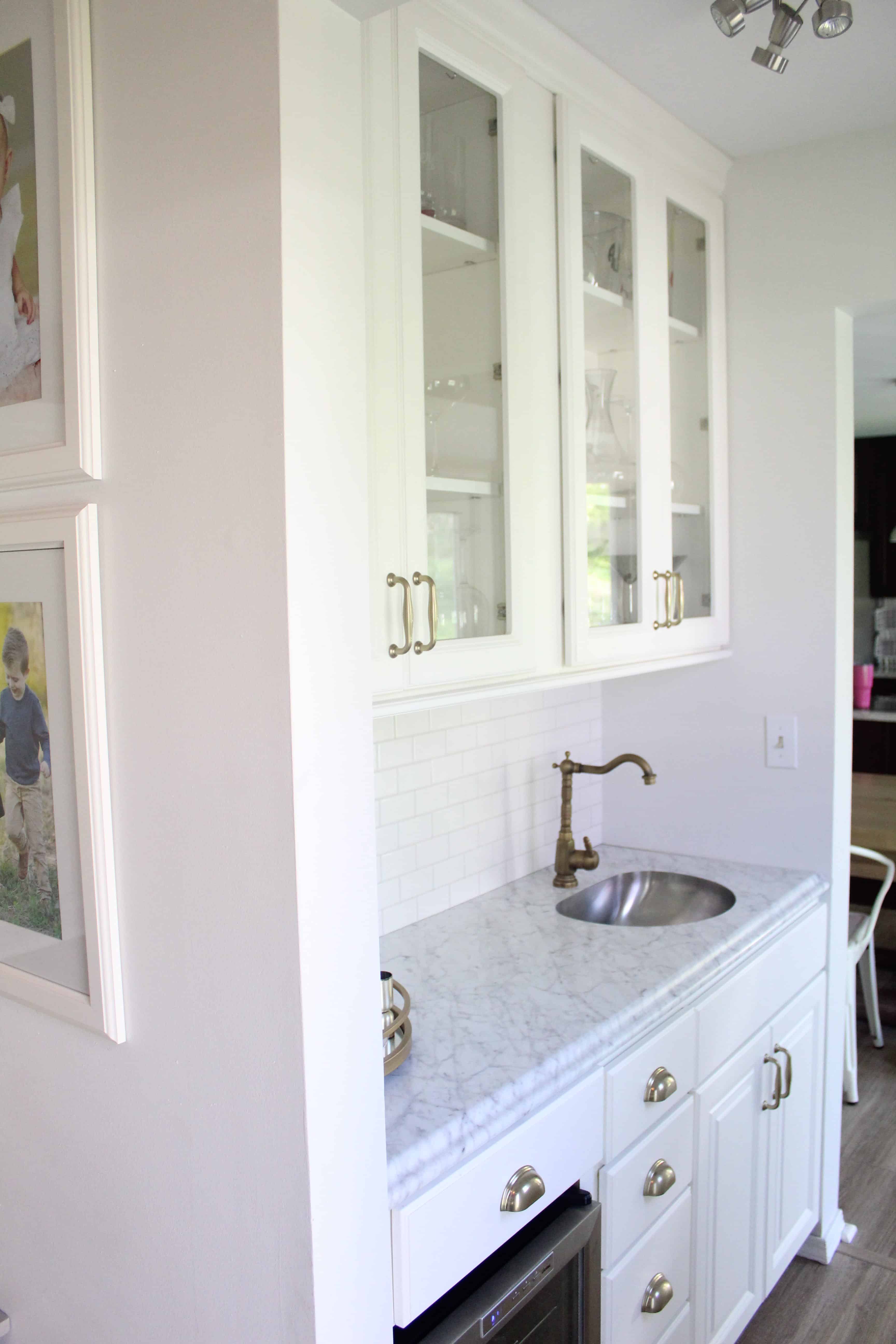 Be sure to be following me on Instagram for the full home tour next week with some other amazing ladies, and leave any questions in the comments.  And remember all my home decor is linked on this page for sources, but leave me a comment if you don't see something!
PIN FOR LATER