If you're new here, we just welcomed baby 3 to our family a couple months ago, and I was quickly reminded YET AGAIN how much I love sleep, and how I will do anything to get a good nights rest. I have been super blessed with overall great sleepers as babies, but I feel like I have gotten some new baby sleep favorites along the way.
On top of 'stuff' to help my babies sleep well, this time around I am lucky enough the amazing Newborn Sleep Survival Guide from Sleep & The City. I am telling you that if you are looking for some help on getting your newborn to sleep well without harsh methods like CIO she is your gal, so CHECK IT OUT!
So on to my favorite items: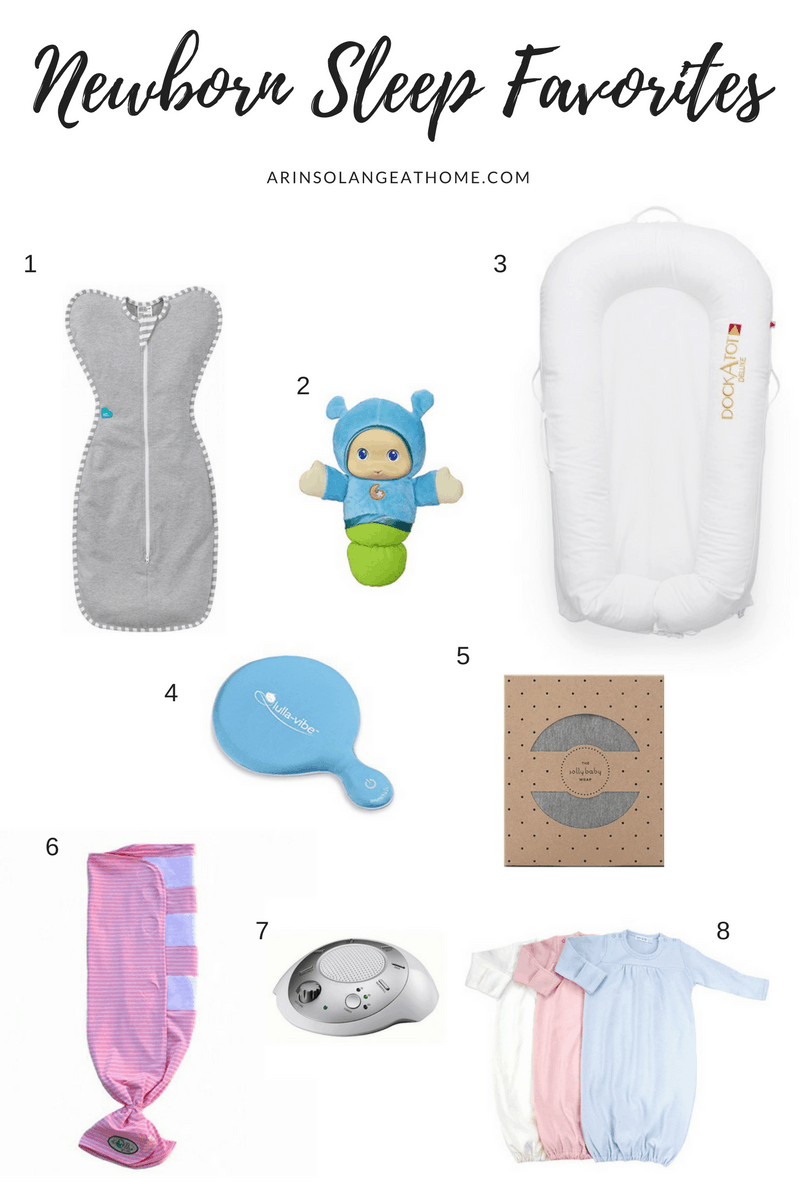 Love to Dream Swaddle Up: We recently transitioned Walker to this swaddle in preparation to unsaddle him. This thing is AMAZING. I love that its teaching him to sleep less restricted at this age while still partially swaddling him.
Playskool Favorites Lullaby Gloworm: I know – this is so 90's…but all of my kids have used this. infant we have gone through 3, and this thing is AMAZING. we LOVE LOVE LOVE IT.
Dock-a-tot: I wasn't a believer, but I did a full review here, and truly think this little miracle worker is MORE than worth it.
Lulla-vibe: With Jack and Avé I used a pack and play that had a vibrate setting, but this time ours doesn't, so I bought the lulla-vibe. This time I bought this to solve that problem, but I use it all over the place. It is amazing.
Solly Baby Swaddles: I love these swaddles. We LOVE swaddle blankets, but these are the best ever!! They are tight, but they give them room to move, so were our go to for the first week or two.
Ollie Swaddle: Okay, so again I did a full review here, but if I could tell you to buy one thing off this list it would be this. It is NEEDED!!!!
HoMedics Sound Machine: I love that this is electric or battery operated. It has a few sound options and great volume!
Infant Sleep Gowns: Seriously the only way to go when you're doing night time diaper changes!! It's amazing to not have to undress them at all!
I can assure you that between the sleep guide and these products you'll have a much easier go of it with your newborn! Are there any products you swear by to get your babies to sleep?
XO Arin