This Ollie Swaddle review contains affiliate links – it is unsponsored and completely my own opinion
Ollie Swaddle Review: Is Ollie Swaddle Worth It?
I am here with an Ollie Swaddle Review to change your life! If you're a mama you KNOW the importance of a good swaddle, and have definitely asked yourself what is the best swaddle for your newborn. If you're a first time Mama, and wondering if you need to swaddle your baby, I highly recommend it… if you like sleep. I have four kids and literally have a drawer bursting at the seams with swaddles that we have tried with all of our kids. I'm talking, velcro, zipper, sketchy, fleece…we have tried it, so I feel like I truly know if this is worth your buy.

After 2 other kids I knew that a swaddle is a seemingly 'no big deal' item…but really the game changer in the first few months. It is NOT a place to skimp, and I was not going to spare any expense.
The Ollie World Swaddle had been all over social media, and people were raving about it – heck I had friends buying them for hundreds on PayPal when they were sold out…so I figured I needed to try it.
I got one with my 3rd, and used it again with my 4th baby, so really feel like I can weigh in on my thoughts!
Lower Shoulder Position
One thing that is fairly different about the Ollie Swaddle as compared to others on the market is the fact that it sits so much lower on a baby' shoulders. If you have ever swaddled a baby, you probably know the fear that sets in with that irrational fear of the swaddle creeping up over the baby's mouth; making you want to swaddle your baby with arms out.
The design of the Ollie swaddle makes it so that isn't a worry. This truly helped my new mama anxiety (because I don't care how many kids you have had…bringing home a brand new life makes everyone a little anxious!)
As many other swaddles as I have tried this is a very unique aspect of the Ollie Swaddle – so if that is something that has worried you I would stop right here and add to cart for your sweet baby!
How Does the Ollie Swaddle Work?
A Video Showing how to Swaddle with the Ollie Swaddle
The Ollie Swaddle Material: What to Wear Under a Swaddle
I also feel like one of the biggest anxieties for moms is the risk of their baby overheating. While we are pregnant we are preached about this and the risk of SIDS, so for good reason its a huge fear.
But when babies need to be swaddled and dressed that can get tricky. For me, our third was my first summer baby, so I was so concerned with how I could dress Walker for bed and still swaddle him without him being too hot.
The Ollie World swaddle is made from a special moisture wicking fabric that reduces the risk of overheating. Come my 4th baby – another summer baby I knew I could trust that I could put her in pajamas and this swaddle and it basically made for the perfect temperature.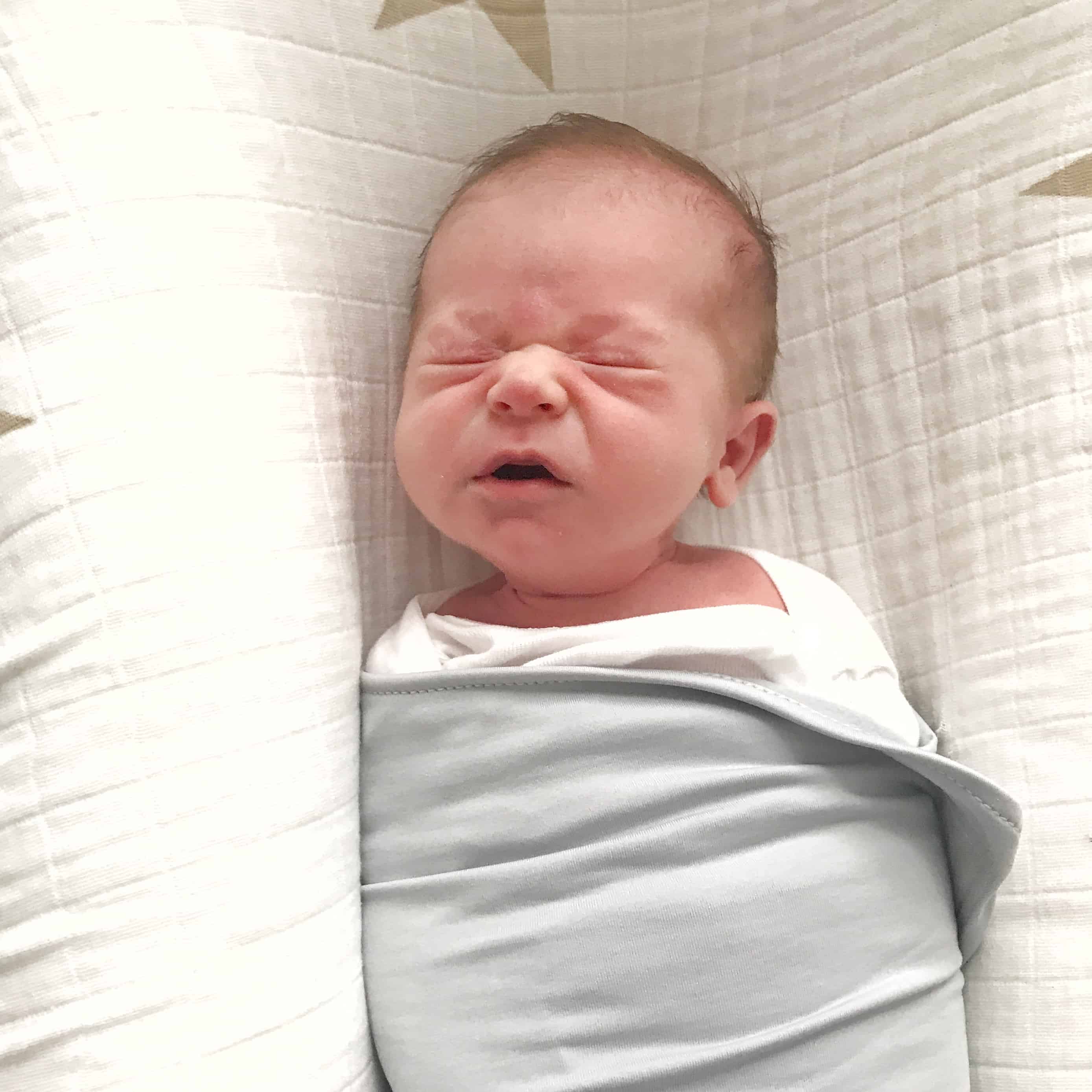 We used the The Ollie World since day one at home with Walker and literally never turned back. I love it so much that I purchased a second one to put aside as a baby gift, knowing that it would be one of my go-to gifts.
Key Likes and Dislikes
I have updated this post since originally writing it with my third baby. I have since had my 4th, and used the Ollie swaddle on both of them. This Ollie Swaddle review and the key likes and dislikes are based on both babies. 1 of them was a large baby and 1 a small baby.
Like – it is one size fits all. I loved that once we were ready to use it a week or two in, it didn't matter that my babies were more than 2 lbs difference in size. THAT SAID – I didn't use it instantly with Goldie (baby 4) but did use it nearly day 1 with Walker our 3rd.
Like – It is hard for them to get out of. When they are really young it does a very good job of keeping them in. I don't feel as tho there is a user error aspect to this swaddle like there is for a lot of others, thus I think once you kind of have your method with it, they aren't going to get out!
Like – it sits lower as mentioned above.
Dislike – I feel like if the velcro closes in the wrong spot it can encourage the baby to lay to one side and possible cause a flat spot on their head. This is purely a theory, but basically when you velcro it the velcro can lay across their back and sort of encourage them to turn their head that way. I was aware of this with Goldie so was just careful with where the velcro was placed each night, and it wasn't an issue with her.
Like – ease of use. The Ollie swaddle is basically a square blanket with velcro along the side. There aren't flaps and such, so it is SO easy to use! (this I found to be extra great with babysitters or grandparents).
Dislike – you do have to get a sweet spot.

If we swaddled too tightly

my kids were uncomfortable and too loose and they can get out. My husband especially would swaddle them really tight and have to kind of loosen things up haha.
Like – Diaper changes – you can change their diaper without fully undoing the swaddle which is amazing.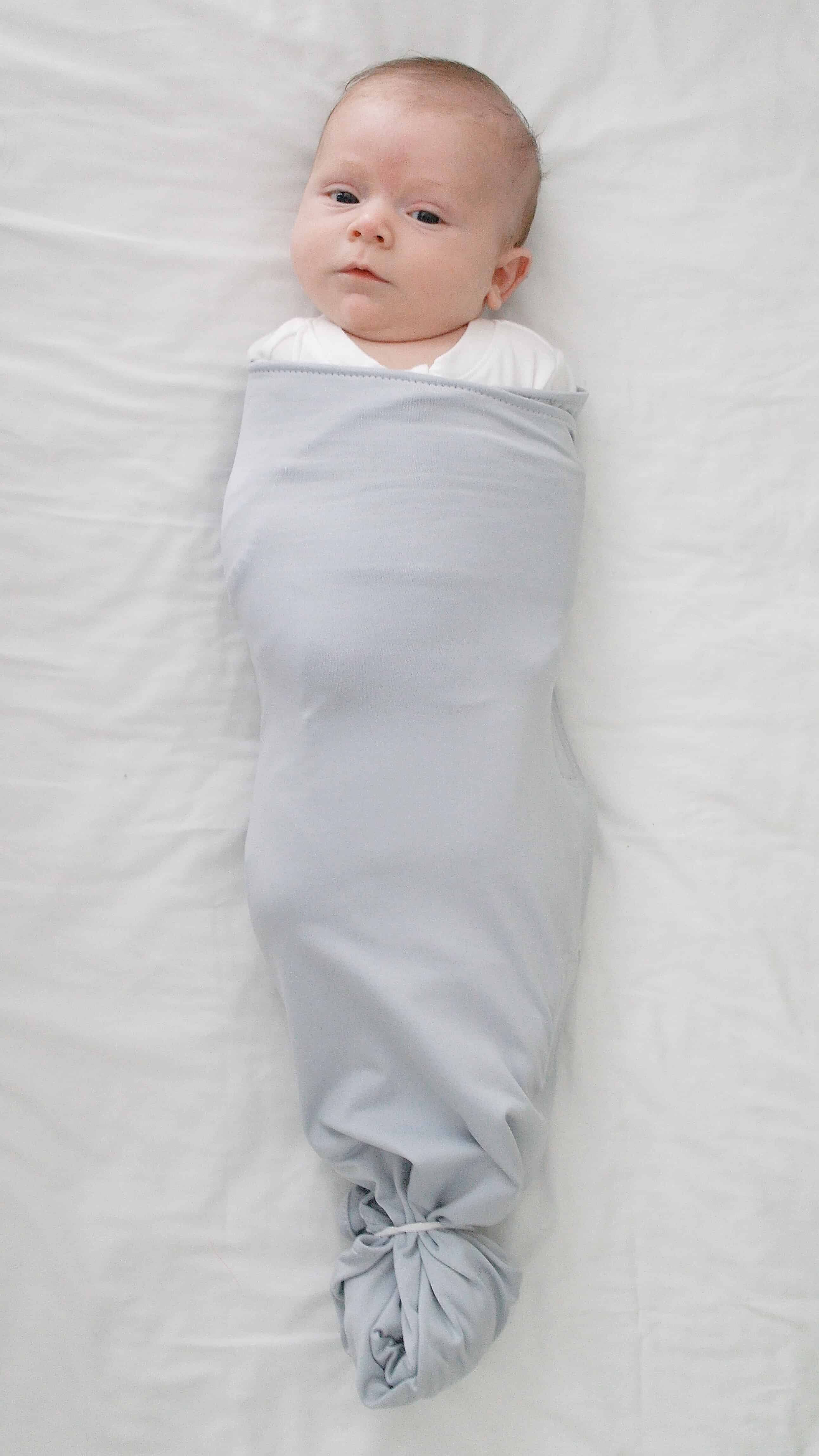 Overall – Do I Suggest it?
I am sure you can gather from all of the above info – I truly think this is a GREAT swaddle. We are done having kids, but it was one of the few items that I knew I would FOR SURE use between Walker and Goldie, and highly recommend to other parents who are expecting.
How long can you use Ollie swaddle?
All swaddles in my opinion are very case by case on how long you use them. With Walker we used this for a good amount of time, then switched to this swaddle up which I also LOVED. He never did get out of the Ollie when he was swaddled, but we also ended swaddling early due to him being an early roller.
My girls have both been really small babies, so I felt like Goldie could get out of it a bit more as she got closer to that 4 month mark, and we eventually had to switch. That said – I truly think anything that works for that long is still WELL WORTH YOUR MONEY.
4 months for baby gear is basically an eternity haha. She was well below average, so I think with average to above average babies that might not be the case.
With babies, its all about finding the right items to get sleep during the months where you really need it. And this definitely promoted that sleep, so I figure it is a WIN.
( also a small side note of a PLUS: It come with a small mesh bag to wash it in so the super strong velcro doesn't ruin other items in the wash. I wish other companies would have that kind of forethought. That was a huge win in my book!)
Other Posts You'll Love
Monthly Baby Favorites | Uppa Baby Stroller Review | DockaTot Review | Veer Wagon Giveaway
If you found this review of the Ollie Swaddle helpful and want to try the swaddle Use THIS link to receive 10% off your order If you want to order from their site, but they are also available on Amazon (linked here) which can just plain be more convenient! If you have questions – be sure to leave me a comment below or DM me on Instagram ( @arinsolange).
Pin The Photo Below to find this Ollie Swaddle Review Later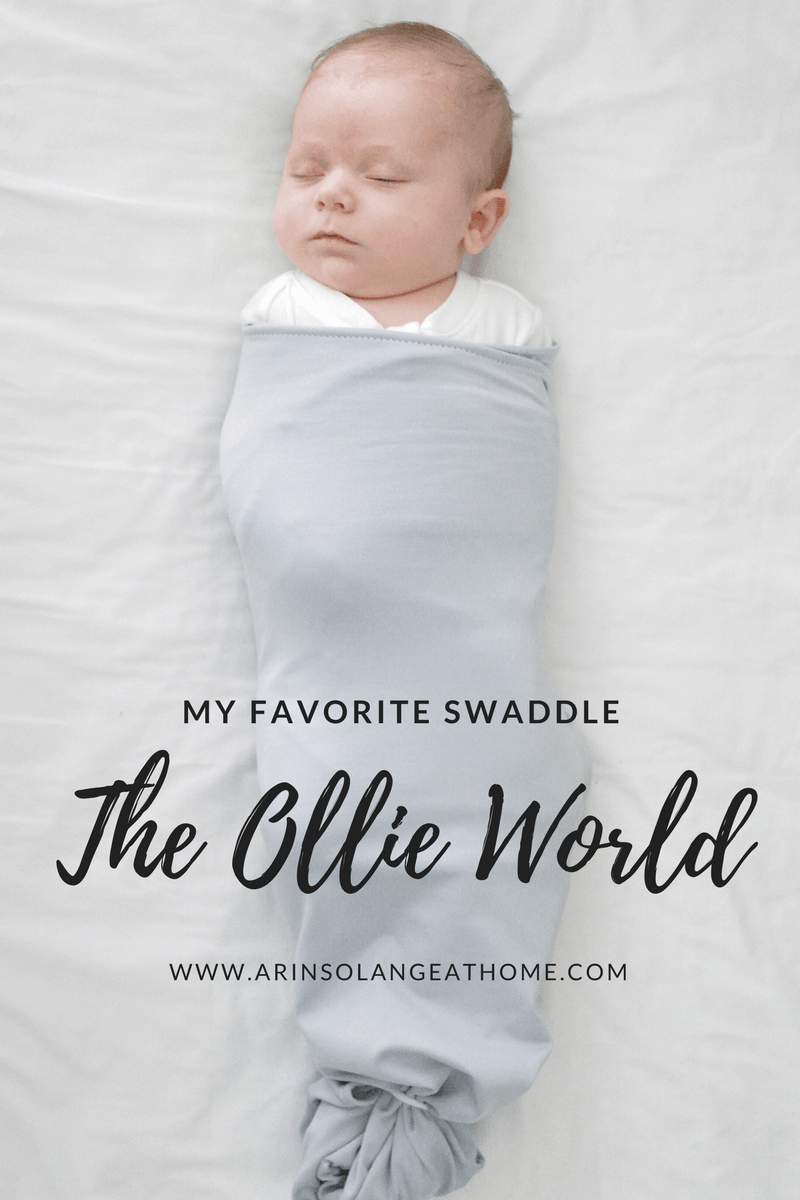 SaveSave