This Ollie Swaddle review contains affiliate links
If you're a mama you KNOW the importance of a good swaddle. I am here with an Ollie Swaddle review to help you decide if that's the right one for you. I have four kids and literally have a drawer bursting at the seams with swaddles that we have tried with all of our kids. I'm talking, velcro, zipper, sketchy, fleece…we have tried it.
So, of course, knowing that a swaddle is where you don't spare expense when I found out we were pregnant with our third I knew I had to try The Ollie World swaddle, since it's all over social media.
Ollie Swaddle Review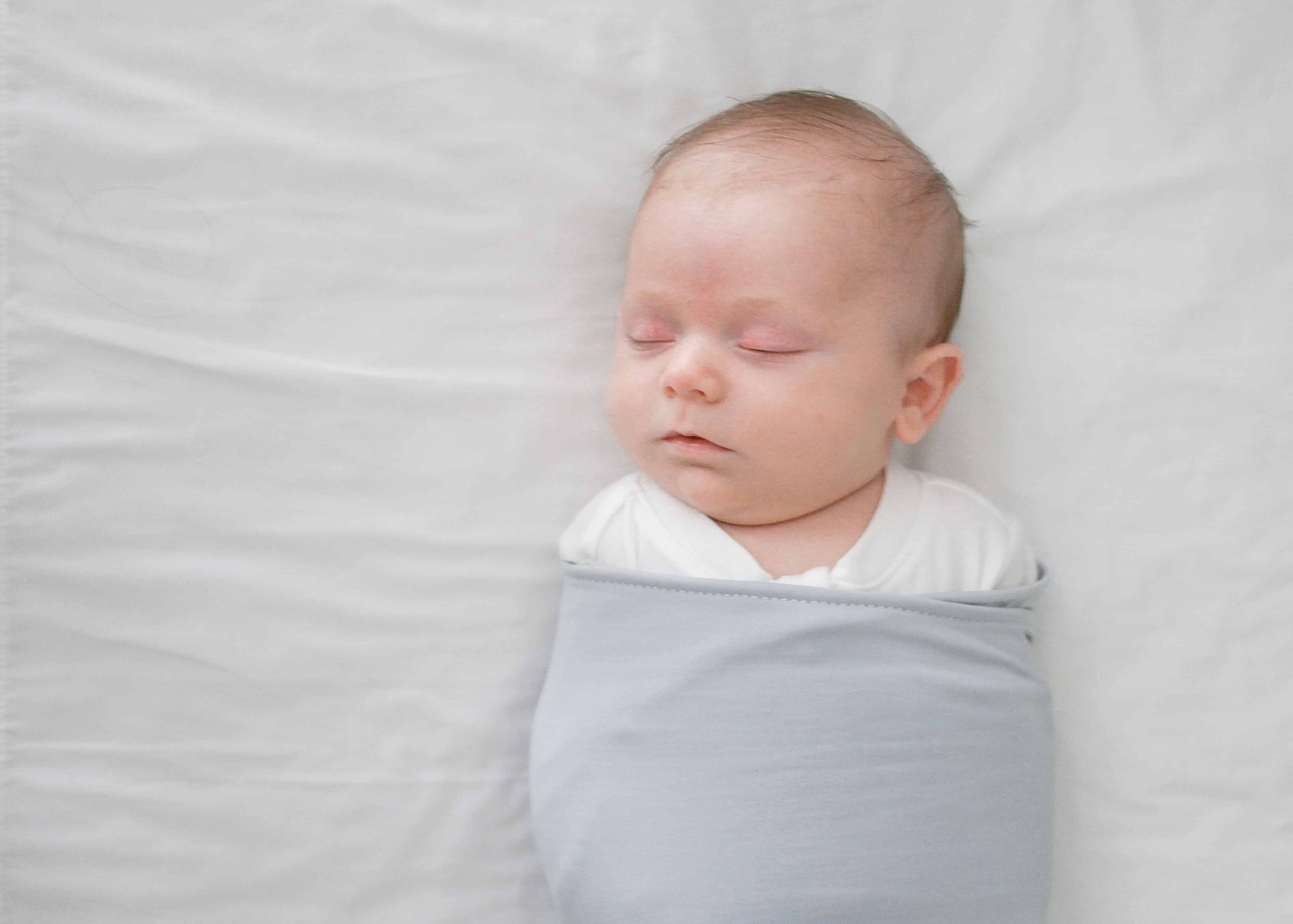 I think the aspect of the Ollie swaddle I was most excited for was the fact that it sits a bit lower on the baby shoulders than an average swaddle.
With my first two kids no matter what I did I felt like the moment they wiggled their swaddle with creep up and I was SO worried they would suffocate. (there is nothing quite like that new mama anxiety!)
I also feel like one of the biggest anxieties for moms is the risk of their baby overheating. For me, our third was my first summer baby, so I was so concerned with how I could dress Walker for bed and still swaddle him without him being too hot.
The Ollie World swaddle is made from a special moisture wicking fabric that reduces the risk of overheating.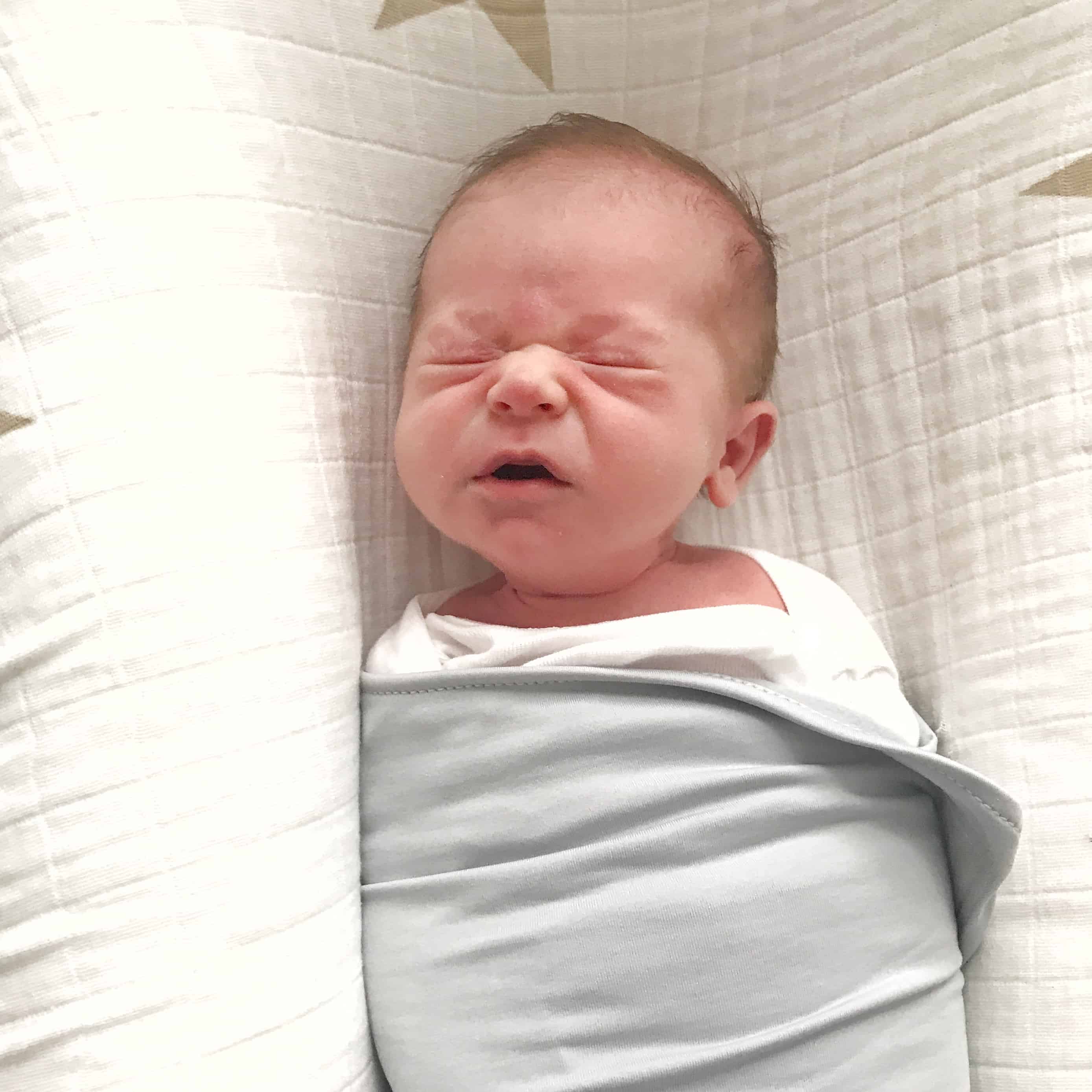 We have been using The Ollie World since day one at home with Walker and literally haven't turned back. I love it so much that I purchased a second one to put aside as a baby gift, knowing that it would be one of my go-to gifts.
Key Likes and Dislikes
I have updated this post since originally writing it with my third baby. I have since had my 4th, and used the Ollie swaddle on both of them. This Ollie Swaddle review and the key likes and dislikes are based on both babies. 1 of them was a large baby and 1 a small baby.
Like – it is one size fits all. I loved that once we were ready to use it a week or two in, it didn't matter that my babies were more than 2 lbs difference in size. '
Like – it is pretty darn hard to get out of. When they are really young it does a very good job of keeping them in.
Like – it sits lower as mentioned above.
Dislike – I feel like if the velcro closes in the wrong spot it can encourage the baby to lay to one side and possible cause a flat spot.
Like – easy of use
Dislike – you do have to get a sweet spot. Too tight and my kids were uncomfortable and too loose and they can get out.
Like I said above. Over all I think it is a VERY worthwhile swaddle to buy. I don't think it will be your only swaddle. With Goldie, our 4th we used it longer and as she got older she could get out of it. But I don't personally think any swaddle is perfect.
( also a small side note: It come with a small mesh bag to wash it in so the super strong velcro doesn't ruin other items in the wash. I wish other companies would have that kind of forethought. That was a huge win in my book!)
Use THIS link to receive 10% off your order
Pin The Photo Below to find this Ollie Swaddle Review Later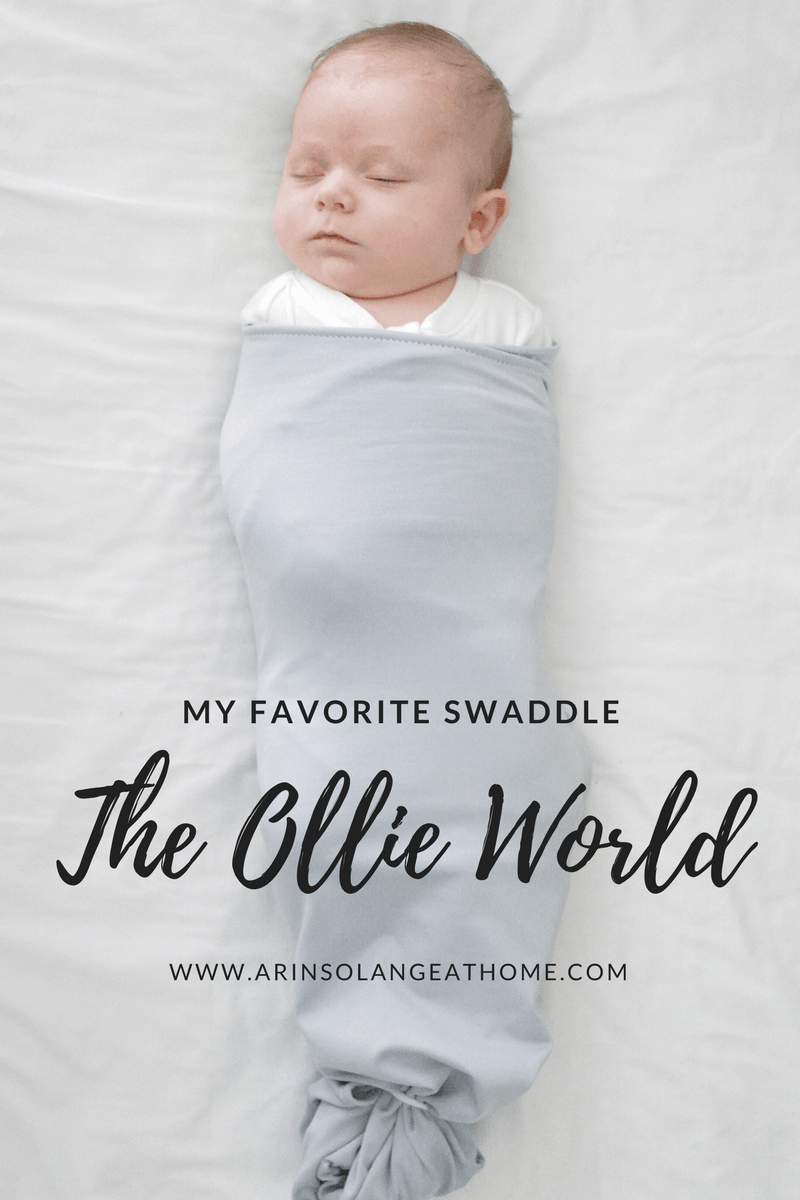 Want to check out what Some of my friends favorites are this week? Jenifer , Alex, Jackie , Alex , & Lauren
I hope you found this Ollie Swaddle review helpful! Have a great weekend, and I'll back next week with more favorites, but in the mean time leave me a comment with some of your favorites to check out!!
XO ARIN
SaveSave