Okay…so this is totally me admitting to being an Instagram mom, but last week I wanted to take pictures of the kids for National Watermelon Day. I was trying to come up with a cute background, and when things got desperate I decided to make a quick DIY balloon wall.
It made for a cute photo background. I tried a few different methods to make it look how I wanted, so here is a quick tutorial on how it was done. Fair warning – this is really easy.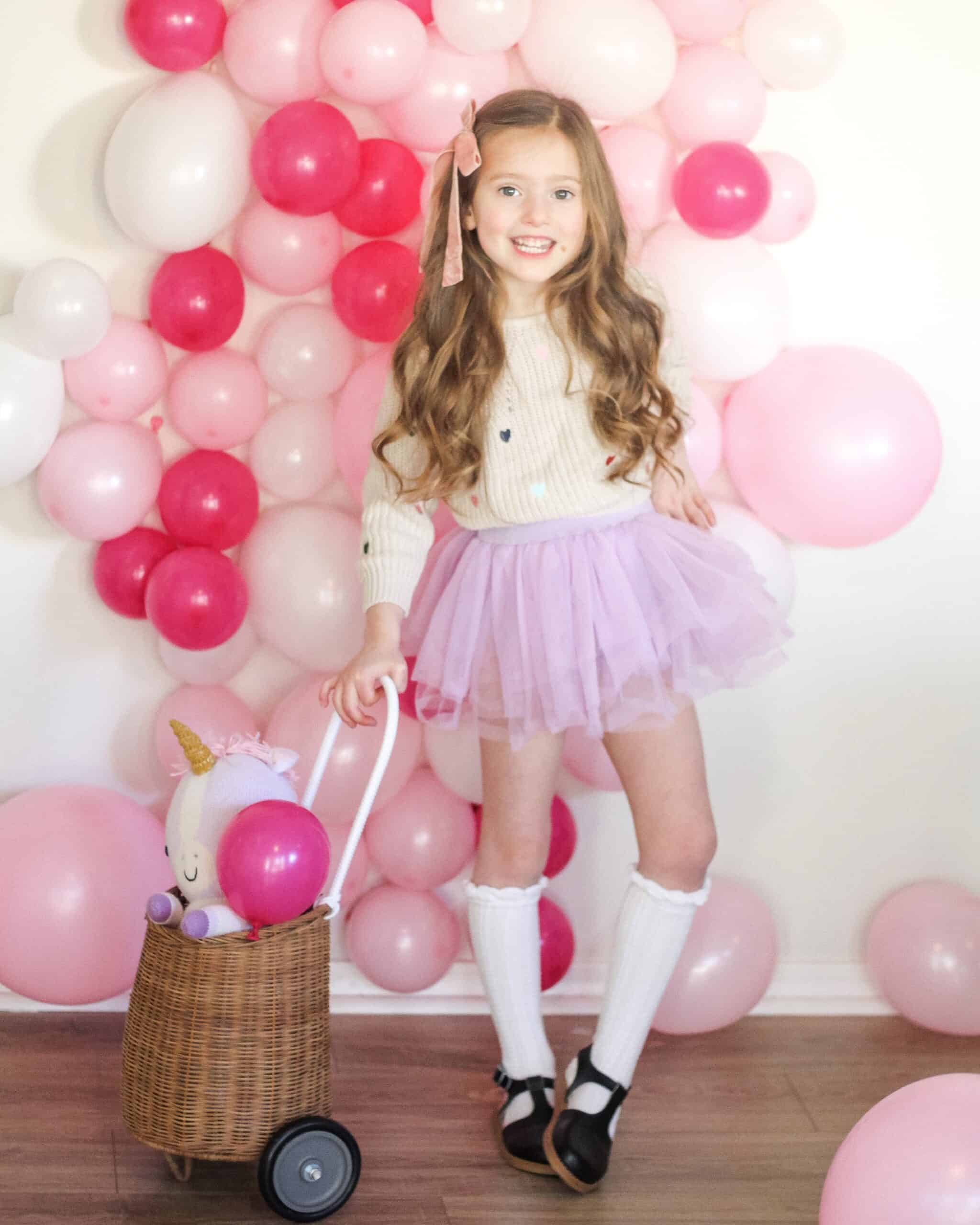 This post contains affiliate links
DIY Balloon Wall
I have now done this two times. I wanted to try it one more time to get a better feel for how long it would last and try a new method for hanging them that I thought might work better.
It's such a good way to make a huge visual impact at a party, or just a fun place to take pictures like I did. The first time (with the watermelon) I left gaps. The second time I tried kind of layering things for more of a balloon garland look, and that worked great too.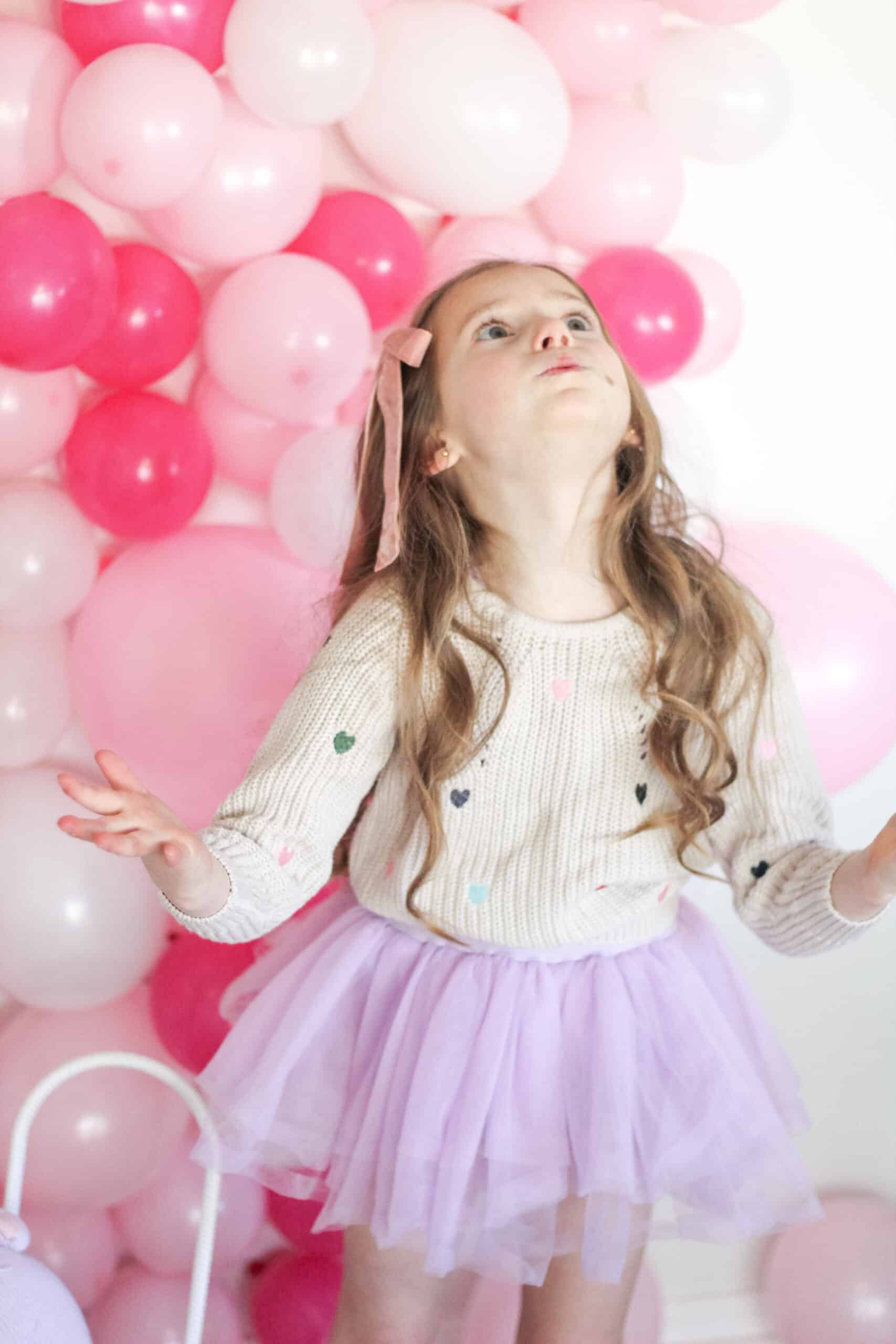 What you will need:
A balloon pump (totally optional but helpful!)
balloons
Scotch or packing tape, OR painters tape if you think you can hide it!
** update – I tried this again with THESE (from Amazon) and it was so much easier and more successful. Use more than one per balloon for best results.
This brand is great because you can remove one side of the film, put a dot on each balloon then take the other side off when its time to hang them!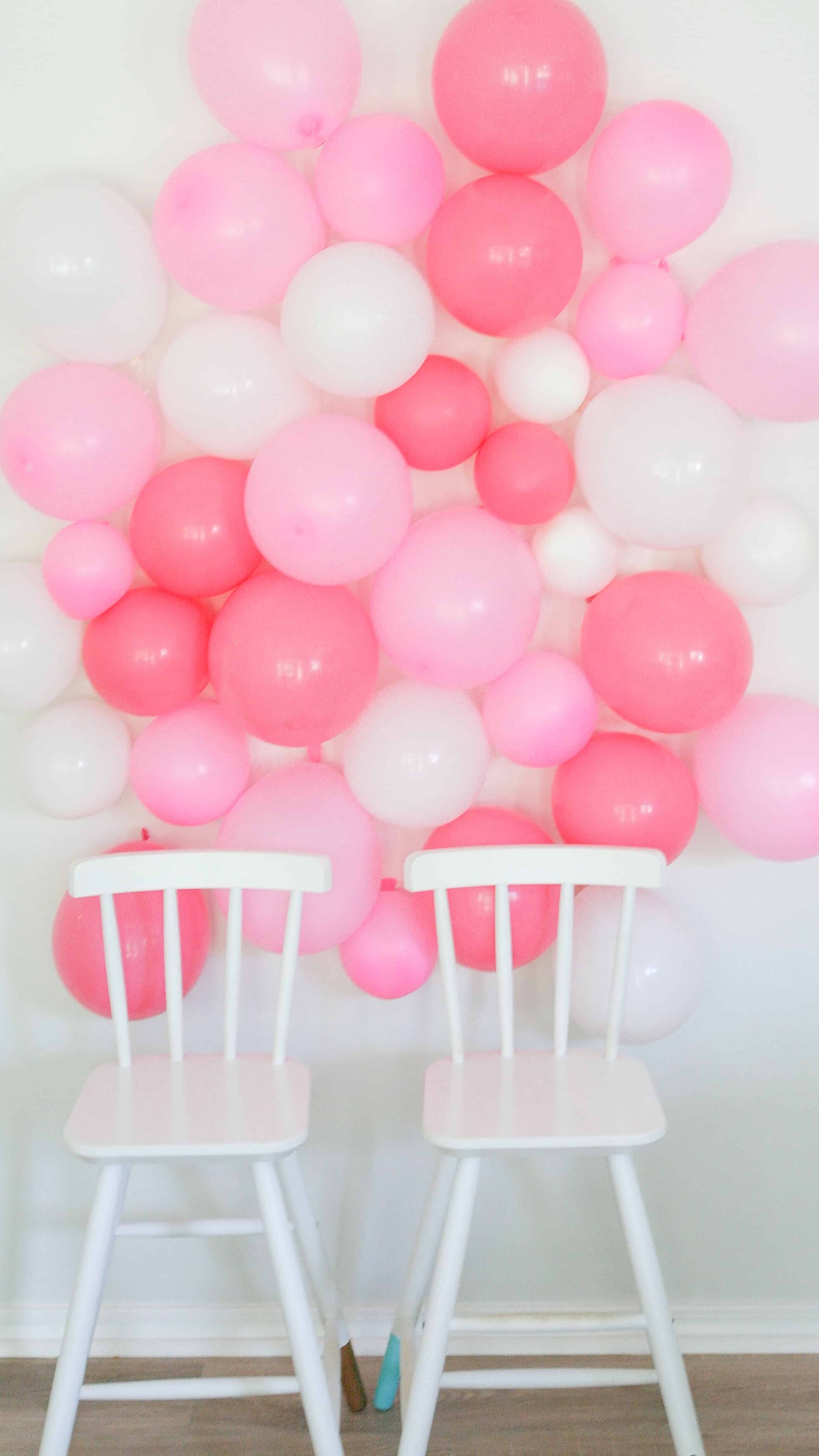 Directions:
Blow up balloons in several different sizes, but they look best more round, so less air is best. ( even better – buy balloons in different sizes)
Pull the 'tail' and tape to the wall if using tape – if using glue dots just put against wall.
There will be some gaps left. I filled those small gaps with small balloons that I taped to the wall with a little rolled up piece of tape.
If you are going for the overlapping look it might be best to add the sticky dots to the lower balloons then adding the top balloon. The trick with the dots is to make sure the dot is fully stuck to the wall!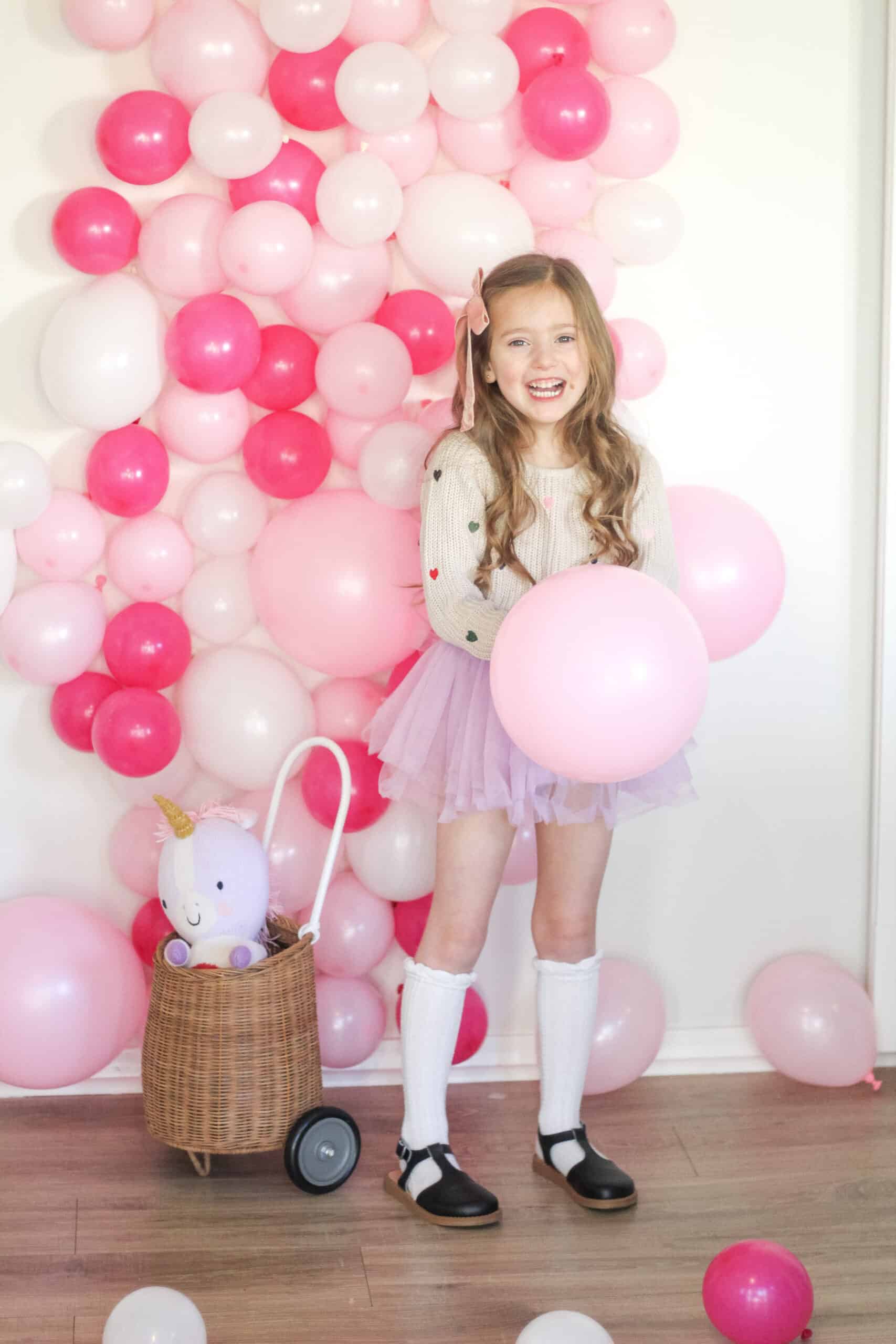 I have gotten so many questions on if this will hold all day. I did this and it lasted a couple of hours, but my suggestions on making it last longer – painters tape is amazing for sticking to walls so use that when you can. Rolling painters tape for the ones you fill the gaps with will make them stick much longer than scotch tape!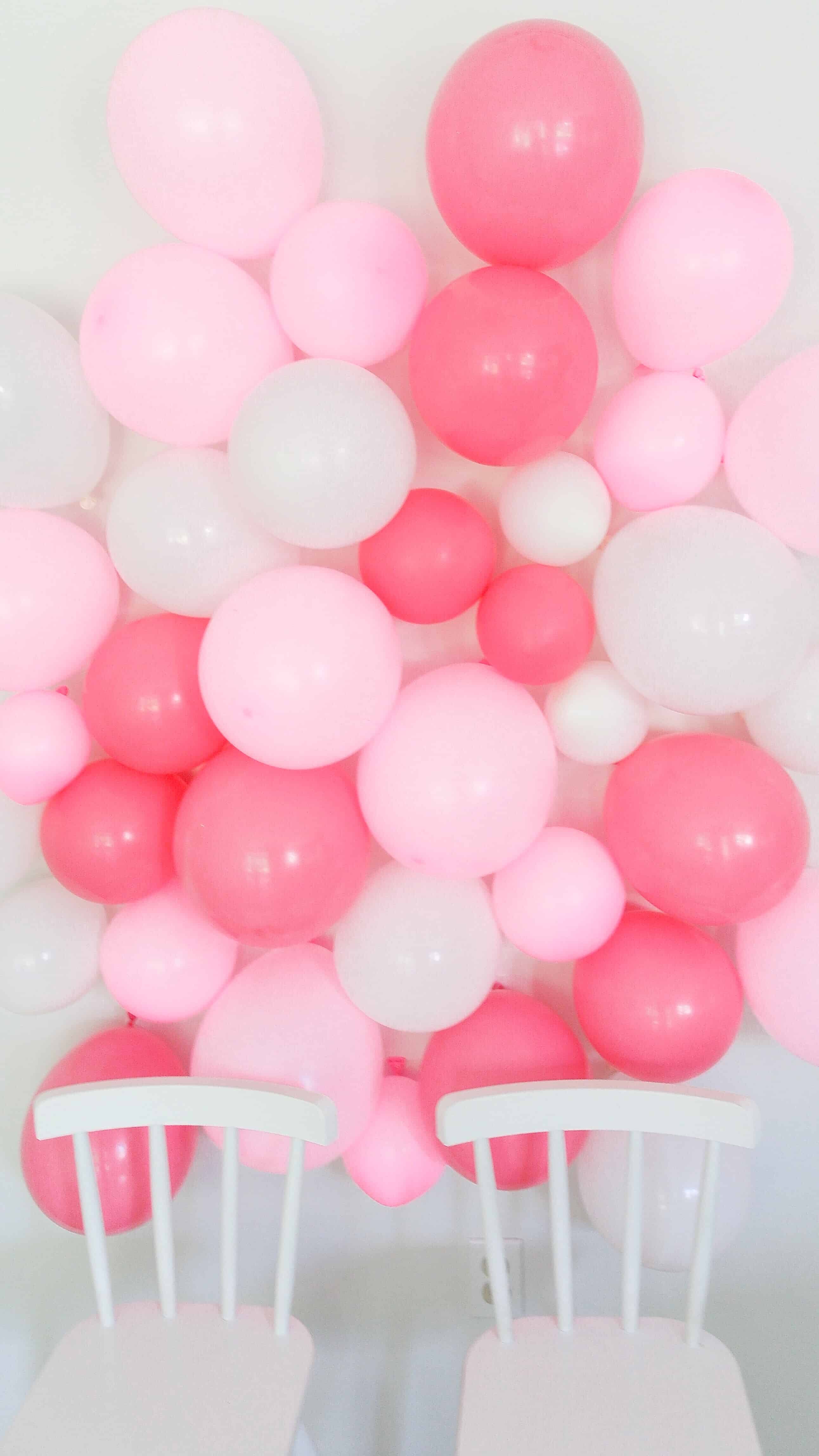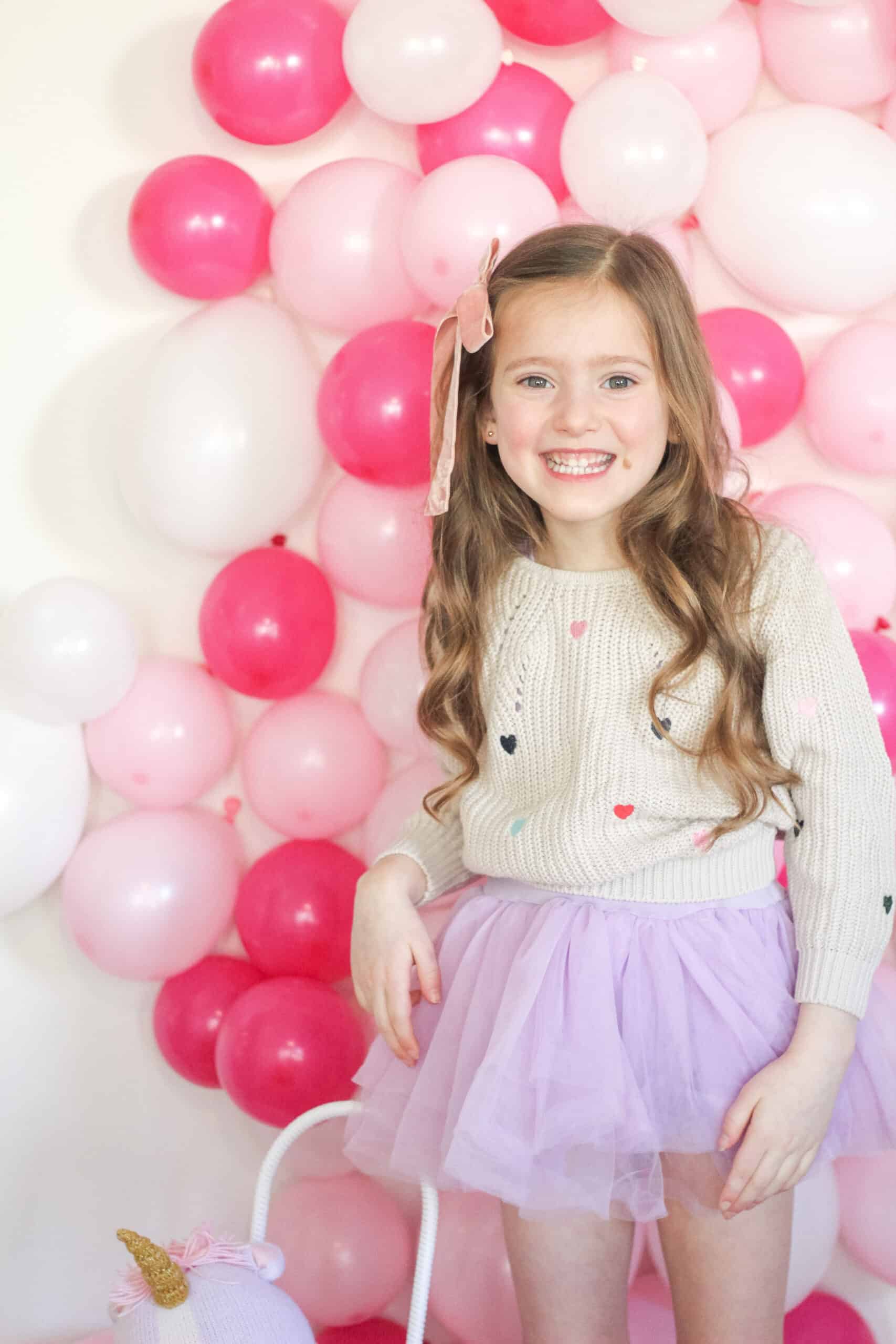 I will Definitely be doing this again, and I would love to see where you use the DIY balloon wall tutorial!!
For more DIY and PARTY fun check out these posts below or head to those sections of the blog and look around
This pink puppy party and this beach ball party both were done with paper backdrops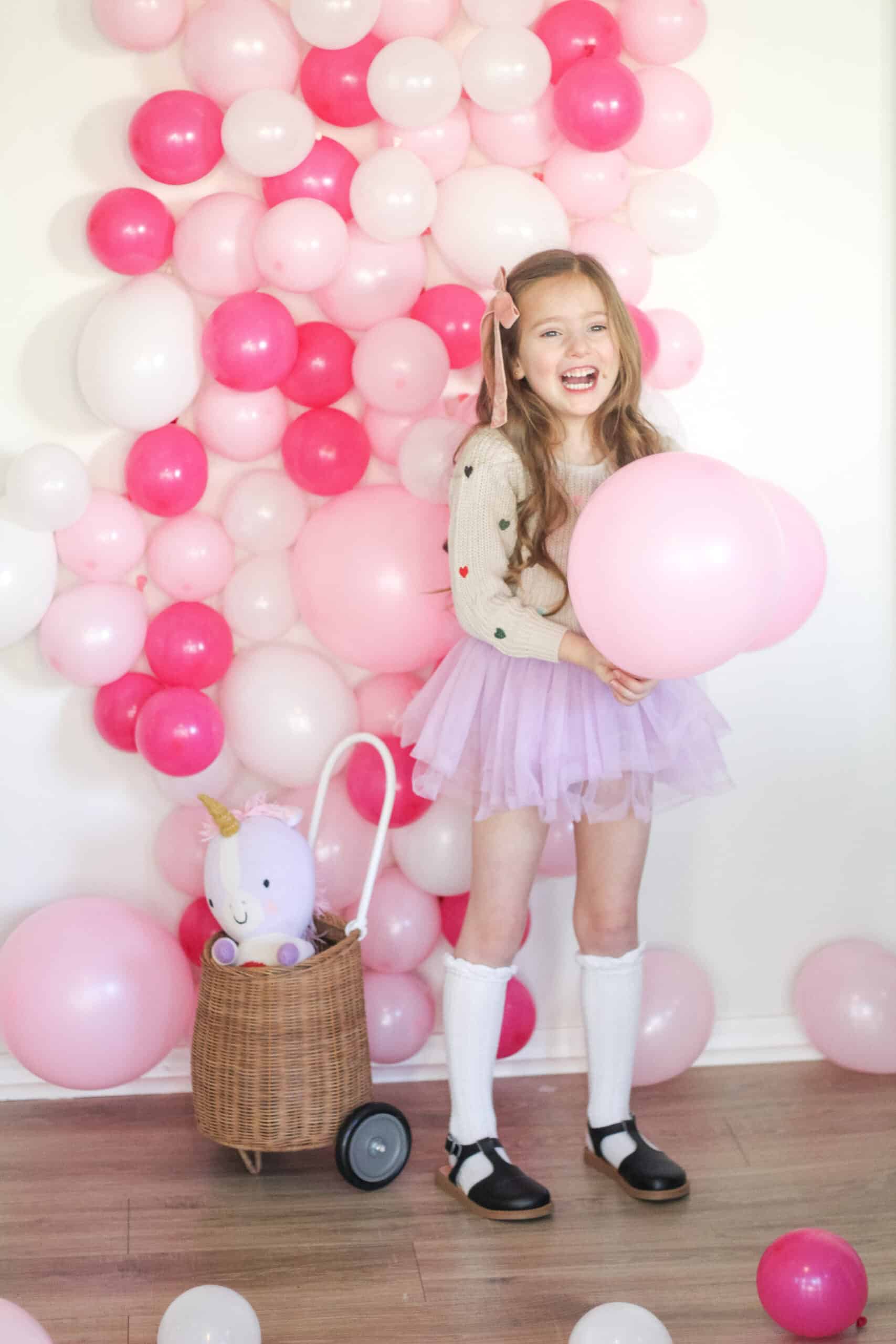 SaveSaveSaveSave