Happy National Watermelon Day!  I don't know about you, but when someone tells me its a holiday I figure its an excuse for a drink or dessert (reason number 343 that I will never be skinny ha).  I have been wanting to find a fun, new Jalapeño drink recipe, so I thought this would be the perfect excuse to come up with a new drink.  Enter this new Watermelon Jalapeno Margarita Recipe.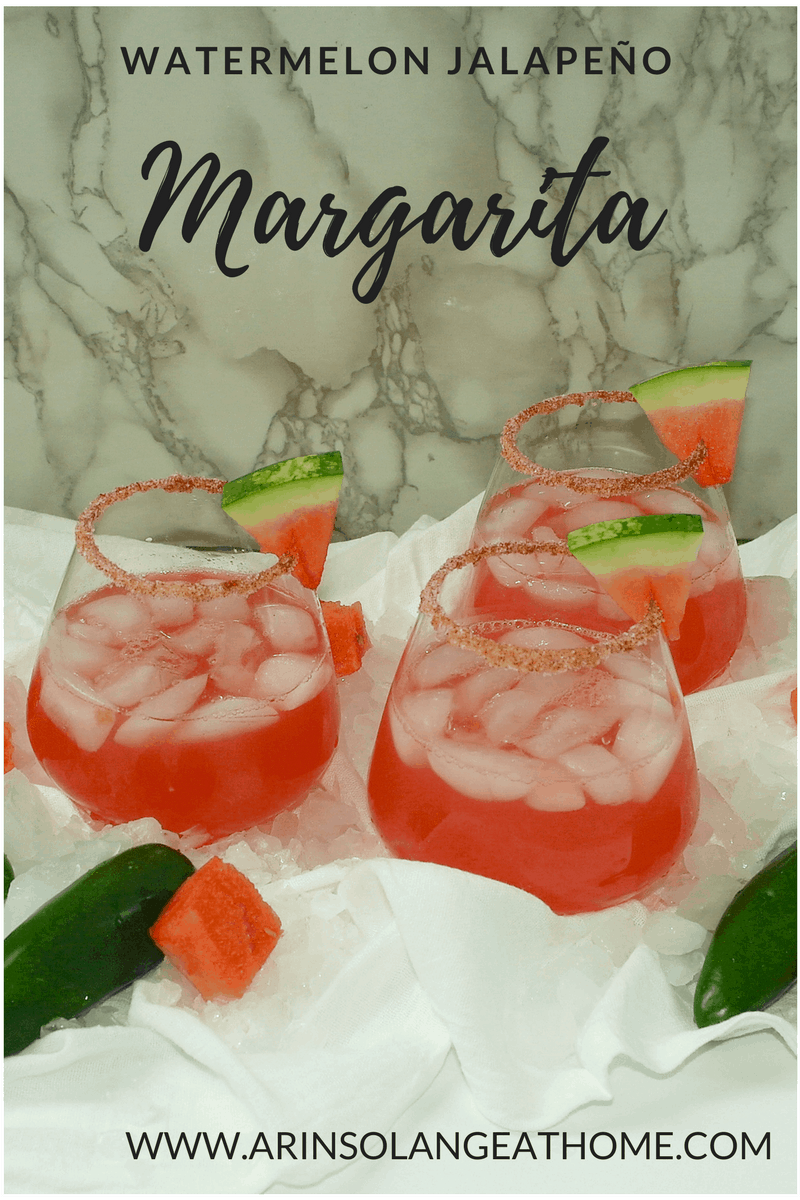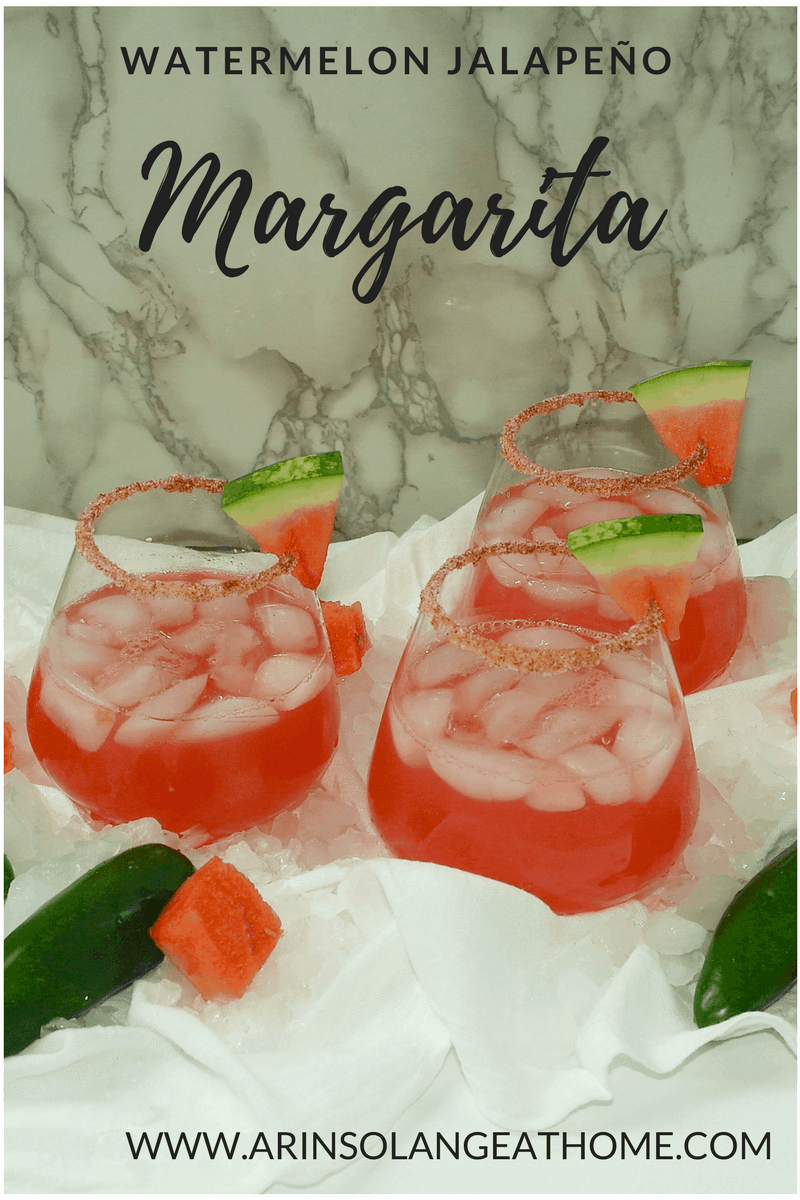 Watermelon Jalapeno Margarita Recipe
Ingredients: makes 3 Margaritas
2 oz. Fresh squeezed lime Juice
8 oz. Fresh squeezed Watermelon Juice
1 Whole Jalapeño
 6 oz. Tequilla
2 oz. Triple Sec
Salt and Chili powder – optional
Directions:
Squeeze your limes and watermelon. (for the watermelon I put it in cheese cloth and squeezed it into a bowl over a strainer.  By far the quickest easiest option.)
Cut open jalapeño and remove seeds (or leave some if you enjoy things spicy!!)
Add all ingredients  to shaker filled with ice
Rim glass with salt and chili powder mixture (optional)
Pour over ice and enjoy
this recipe is also awesome without the jalapeño (I tried it both ways for you – you know…just to be safe.)
Let me know if you try them and what you think!!  If you made other fun Watermelon recipes I would love to check them out!  I am sure ill have this recipe on repeat way too much.
SaveSave
SaveSave