I have flown with the kiddos a handful of times now, and by no means do I think I'm a pro, but I have somehow gotten through all flights without any meltdowns, and minimal stress on the parts of myself or the kids ( well there was that one flight where Jack threw up all over my brother in law…but we can pretend that didn't happen.  Unless your my brother in law…he will NEVER forget ha). Flying with a baby and toddlers doesn't have to be super stressful, and I have a few tips that have helped me!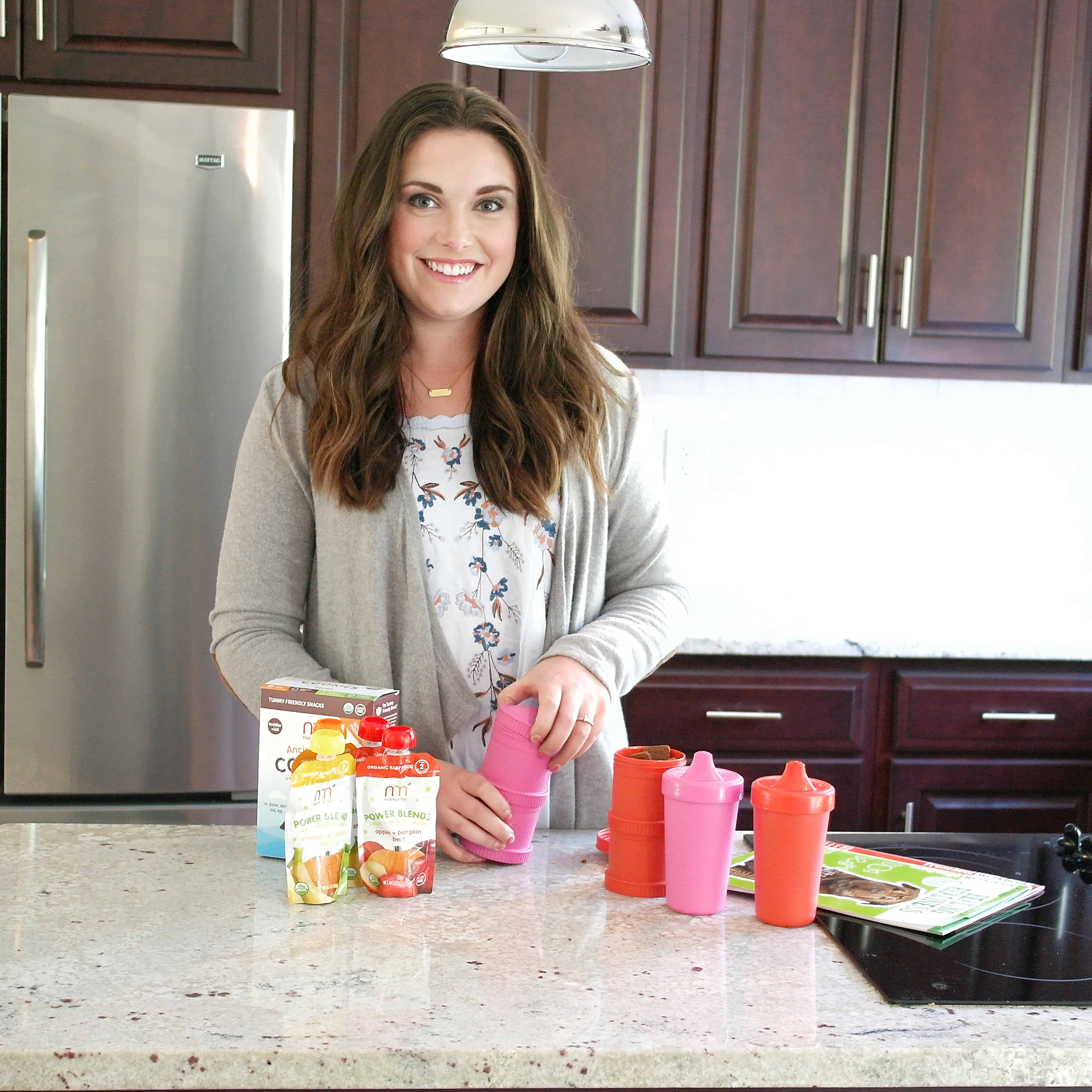 Ad. Products were exchanged in exchange for my review.  All thoughts and opinions are my own.  Read more about that here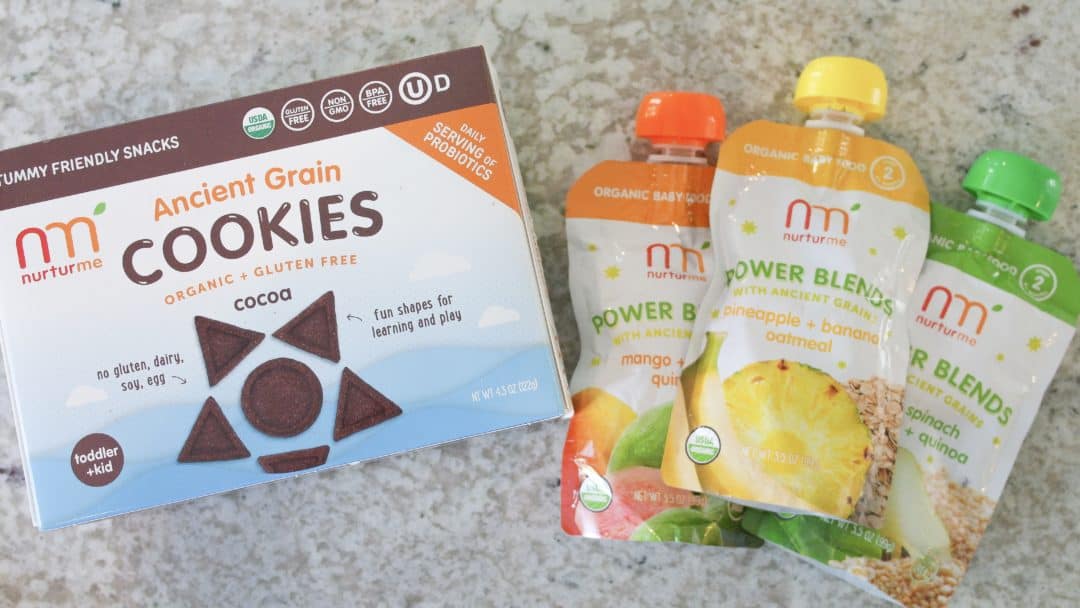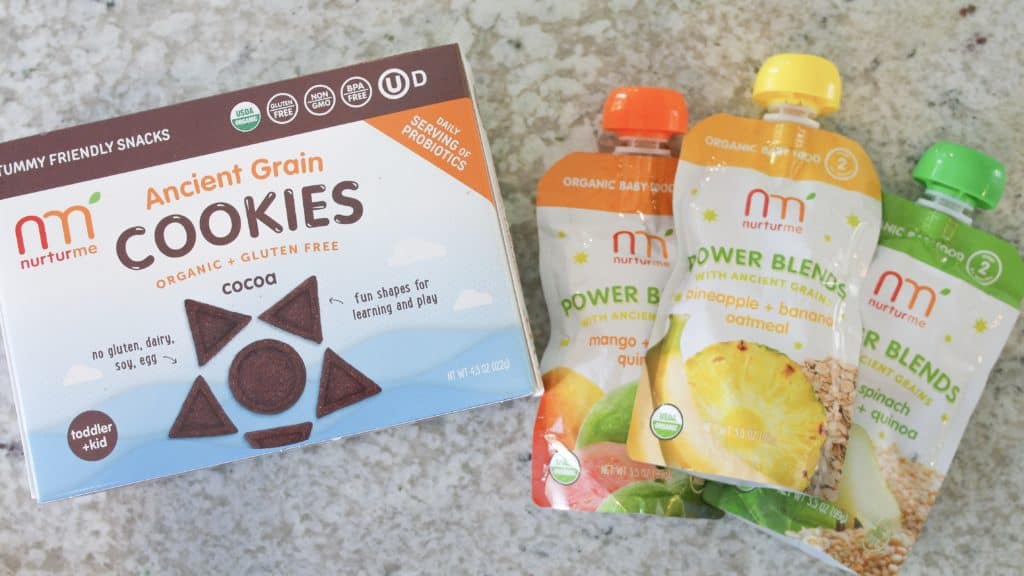 So anyway. I feel like while packing for our flights this week I have taken some of my favorite aspects of past travels as a family, as well as an awesome tip from a fellow blogger, Kate from The House Mix Blog.  She recently did a post about travel with her kids and talked about how she utilizes a binder for each kid and IT WAS GENIUS.  You can check out her full post here with an amazing printable to help you!  I loaded each kids binder with items from the dollar spot at target to keep them busy both on the way there as well as during the trip.
So my must haves always include food, because nothing shuts kids up better than food or technology….and no one appreciates quiet kids quite like a full airplane.  I have learned from the puke fest flight, that healthier options might be best (because peanut butter cups…not so great).  My kids love these NuturMe cocoa cookies, and I love that they are a healthy egg free option for my kids, but especially Jack with his egg allergy. I also LOVE traveling with pouches.  Aside from applesauce my kids don't really eat them at home anymore, but when we travel I feel like they get a lot of crap food so at least that's an easy and portable way to get them some nutrients.  NuturMe makes pouches full of everything my kids need, but they just think its applesauce!  Such a mom win.
It should also go without saying that when flying with a baby you need to have clothing on that makes it easy to nurse or bottles readily available!!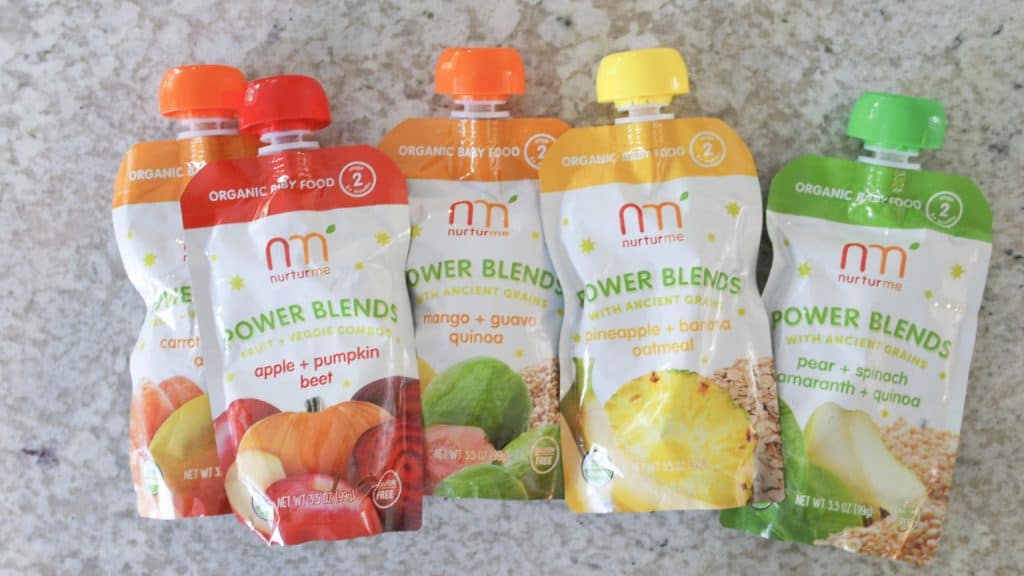 I have posted about my love for Re-play Recycled before, and they made my toddler travel must haves list I posted a few months ago, but it's because they really are the best!! The Snack Stacks are honestly the best thing. We have several sets so when we travel I typically have 2-4 ready for each kid with snacks open so that I'm not constantly opening fruit snacks or crackers.  I have also recently fallen in love with their No-Spill Cups.  Avé and Jack obviously use normal cups at home, but if they want drinks away from the table and aren't drinking water these are the best! They don't spill at all.  I prefer to travel with them now over any other cup because they can have milk or juice in them, instead of water only.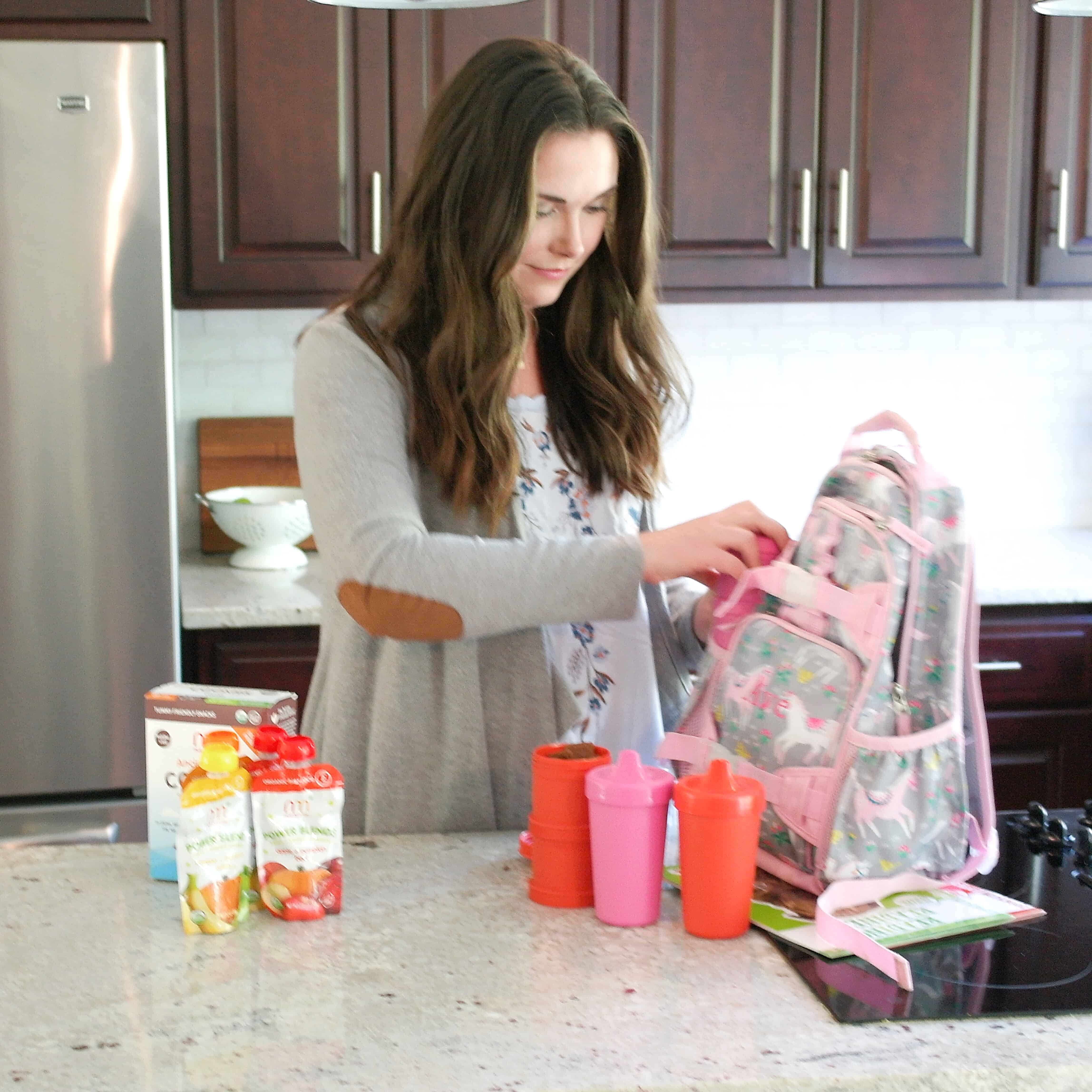 Aside from food and drink I loaded the binders that Kate recommended with dollar section 'legos', colors, coloring books and work books from the dollar section, an iPad and headphones.  It's so important with kids to have plenty to keep them entertained, but also the essentials.  In my diaper bag I keep an extra outfit for EVERYONE, diapers, wipes, and bottles for the baby, chargers for all technology, and an emergency treat for kids – like a sucker or something!
What do you travel with when you're flying with a baby and toddlers?  We will likely be flying more and more with the kids now that they are getting older so I would love any tips and tricks you have!
Outfit details: Cardigan c/o Pink Blush :  Tank: Target
XO ARIN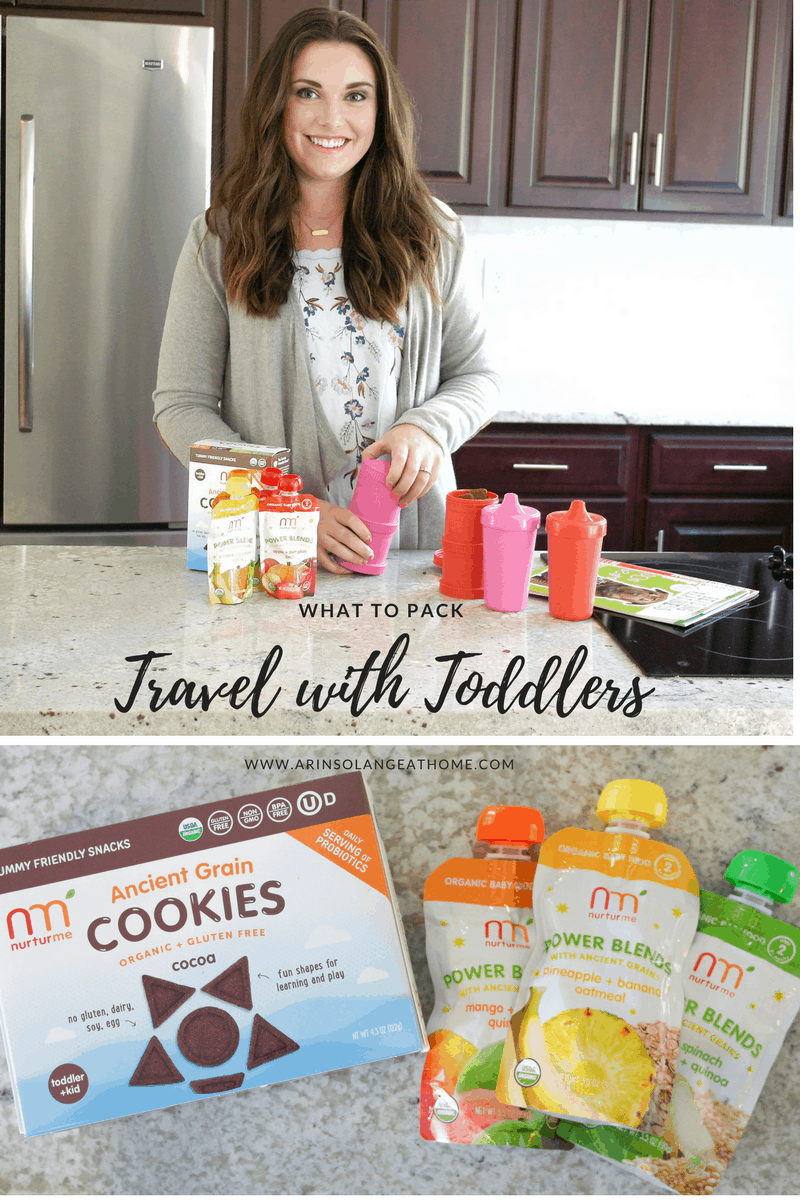 SaveSave