Finding the best bags for moms can be a daunting task. As a mom, you need a bag that offers large capacity, easy access, and plenty of pockets for organizing both personal items and those of your little ones. Here's our top pick list of the best bags for moms in 2023 catering to every style and budget.
This post may contain affiliate links.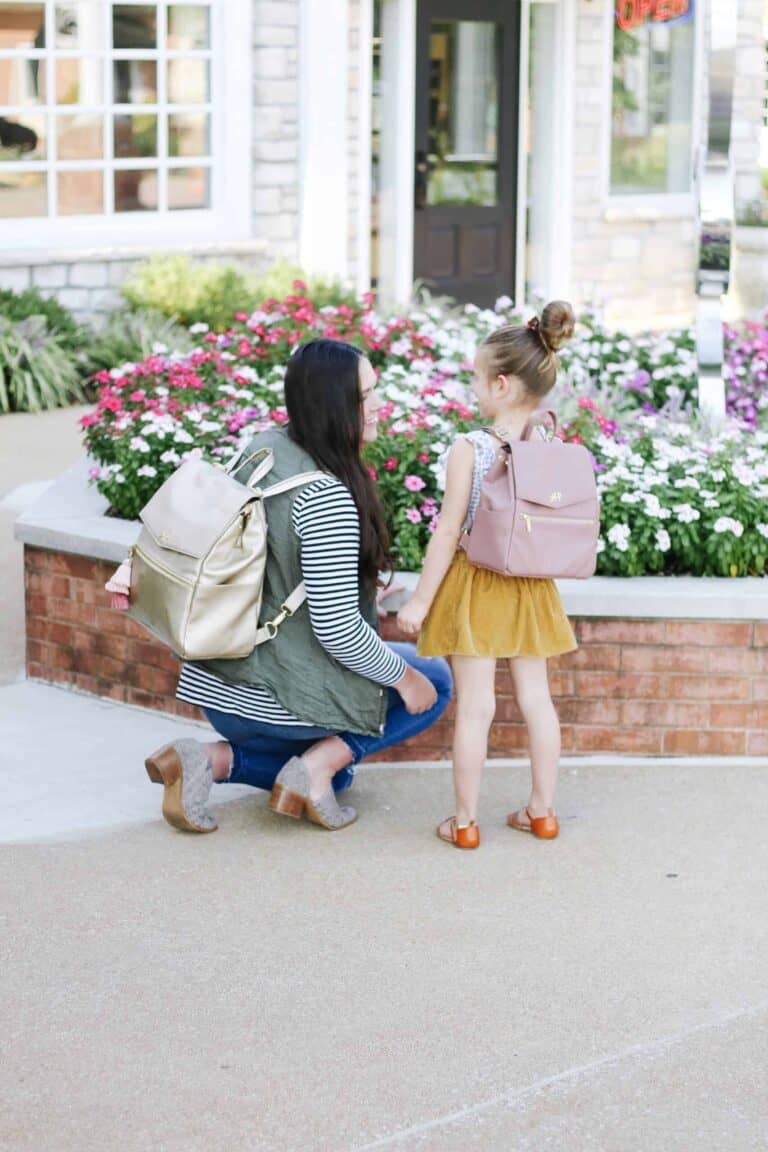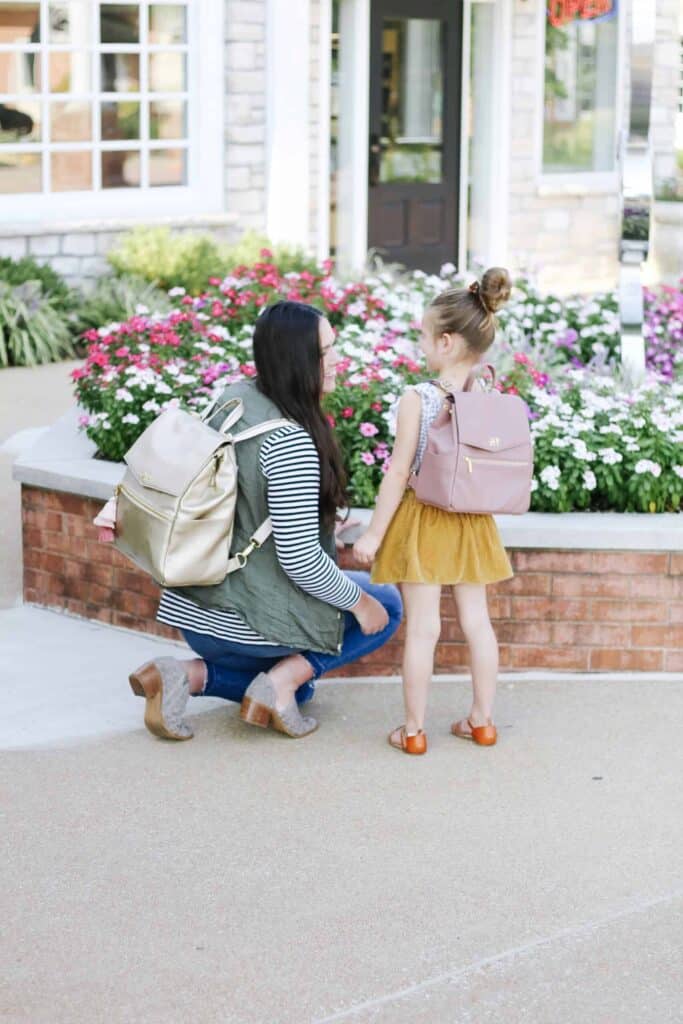 Best Bags For Moms In 2023 For Every Style And Budget
As a mom to four kids I can tell you that kids come with a lot of stuff. No matter how old they are I still find myself packing my purse with miscellaneous items. Finding a bag that is both stylish and functional can be a hard task.
From backpacks to clutches I've rounded up the best bags for moms in 2023 for every style and budget.
Best Backpacks for Moms
Chances are if you have young kids you'll want to maximize your space. Backpacks are considered as one of the best bags for moms due to the numerous benefits they offer. Here are several reasons why backpacks are a popular choice among moms:
Hands-Free Convenience Of Backpacks
One of the key advantages of backpacks is that they allow moms to have their hands free while carrying their essentials. This is particularly beneficial when juggling multiple tasks or tending to children. With a backpack, moms can easily navigate through crowded spaces, hold their children's hands, or push a stroller without the hassle of a bag slipping off their shoulder. In other words, they are the VIP of mom bags.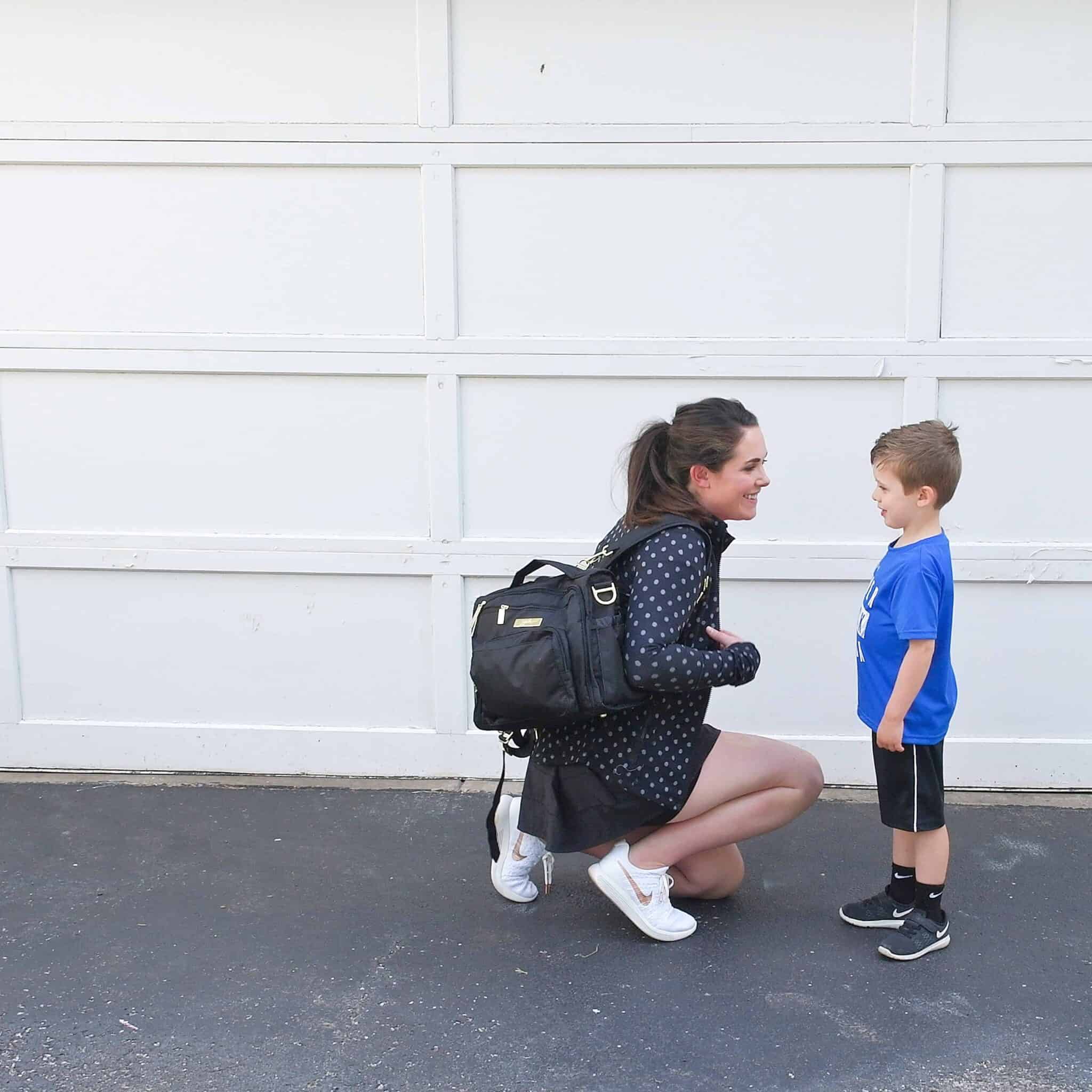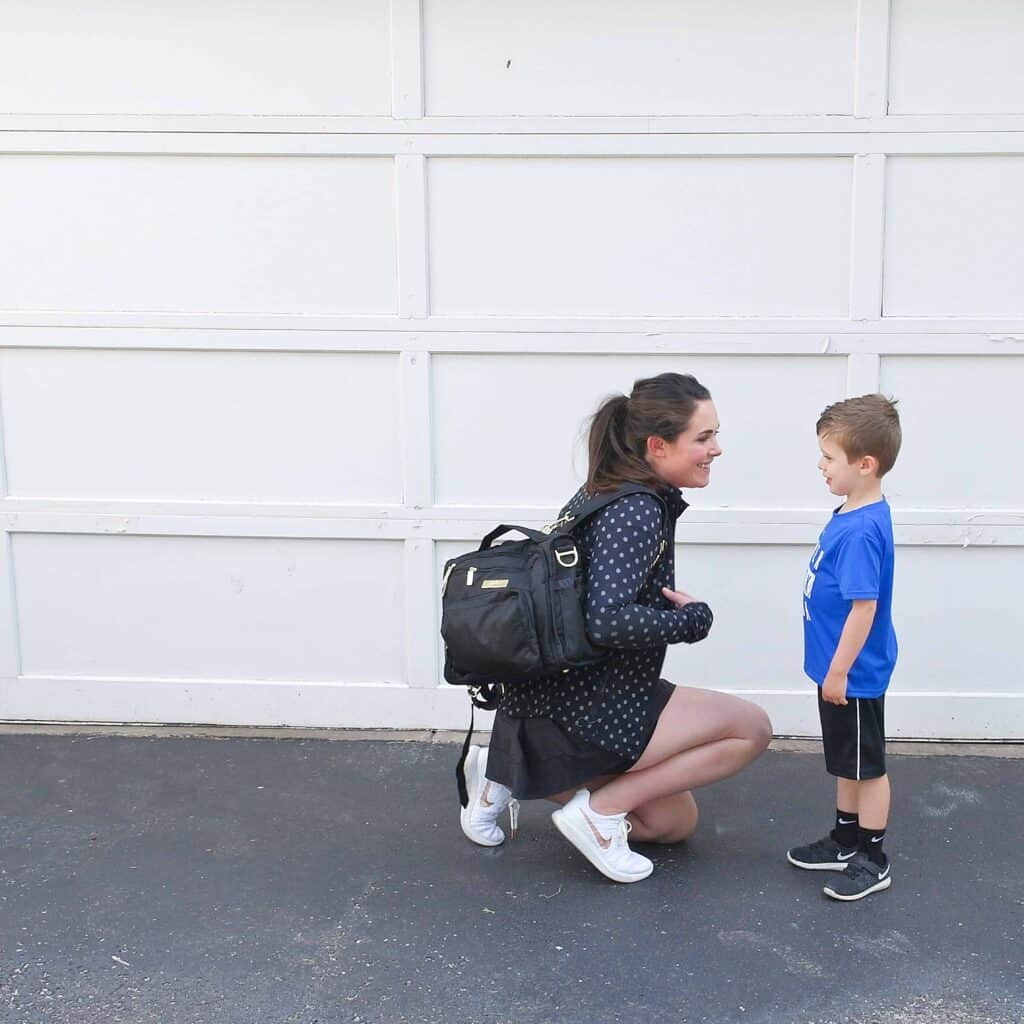 Comfortable and Ergonomic
Backpacks are designed to distribute the weight evenly across both shoulders, reducing strain on the back and neck. This ergonomic design is especially crucial for moms who often carry a significant load of baby essentials, such as diapers, bottles, and extra clothing. The adjustable shoulder strap on backpacks provide a customized fit that ensures comfort even during extended periods of wear.
Ample Storage Space
Moms need a bag that can accommodate all their essentials, from baby items to personal belongings.
Backpacks typically offer generous storage space with multiple compartments and pockets. My personal favorite feature is that most backpacks offer exterior pockets that fit a water bottle or baby bottles. Interior pockets are also widely available to store larger items such as a mobile changing pad. A larger front pocket is also available to store smaller items that need to be readily available, like keys.
All of these pockets allow for efficient organization and easy access to items. This is why backpacks are above all the essential mom bag.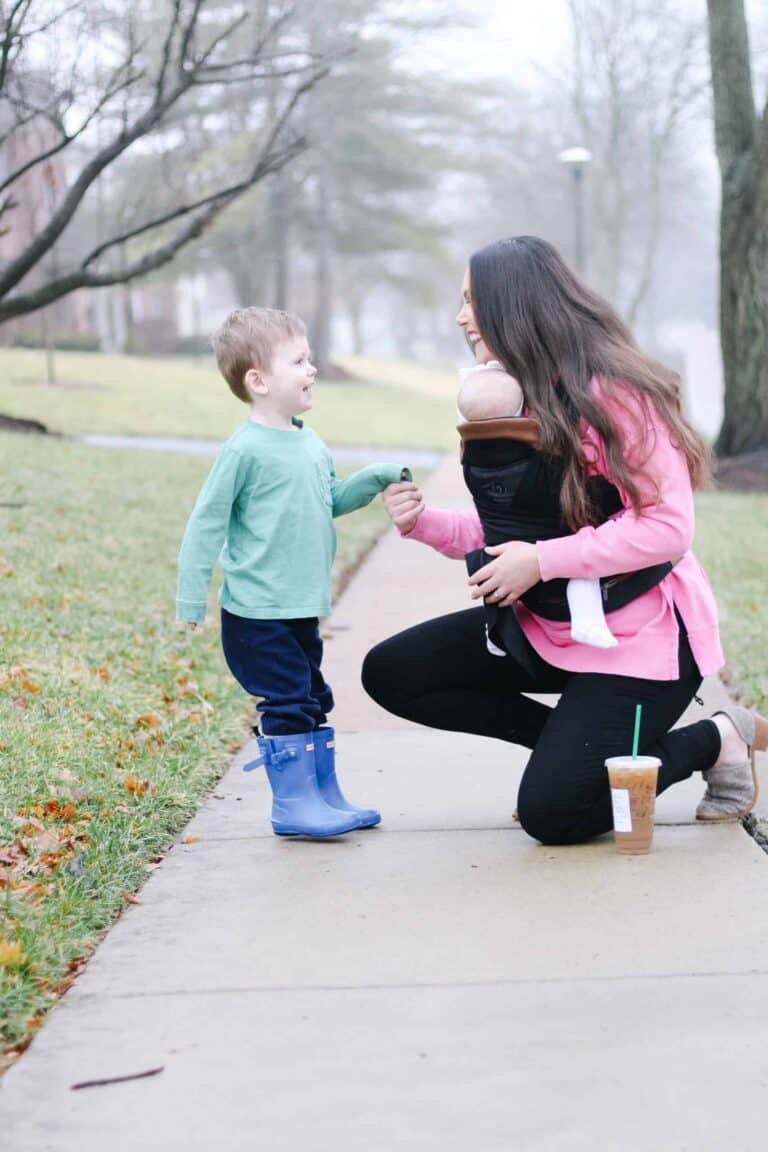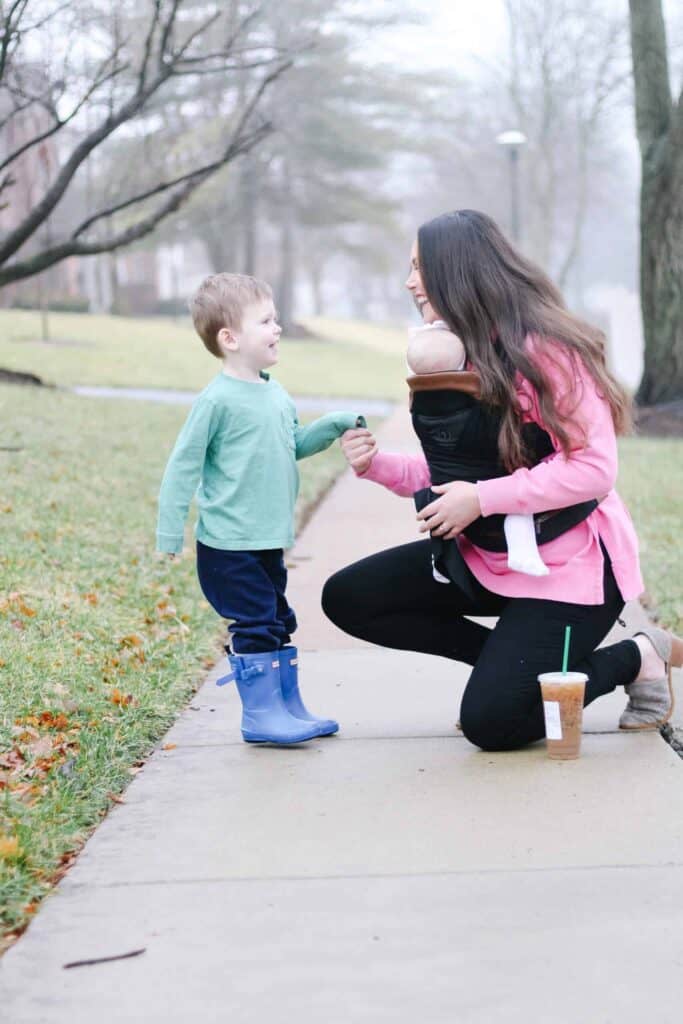 Versatility
Backpacks are versatile bags that can be used beyond the early stages of motherhood. As children grow older, the need for carrying baby-specific items may diminish. However, backpacks can still serve as reliable companions for various activities, such as outings with the family, travel, or even as a work bag. Their versatility makes them a long-term investment.
Even Weight Distribution
The design of backpacks helps distribute the weight evenly across the back and shoulders. This is particularly beneficial for moms who may experience back or shoulder pain from carrying a shoulder bag or tote. The balanced weight distribution can help alleviate discomfort and reduce the risk of strain or injuries.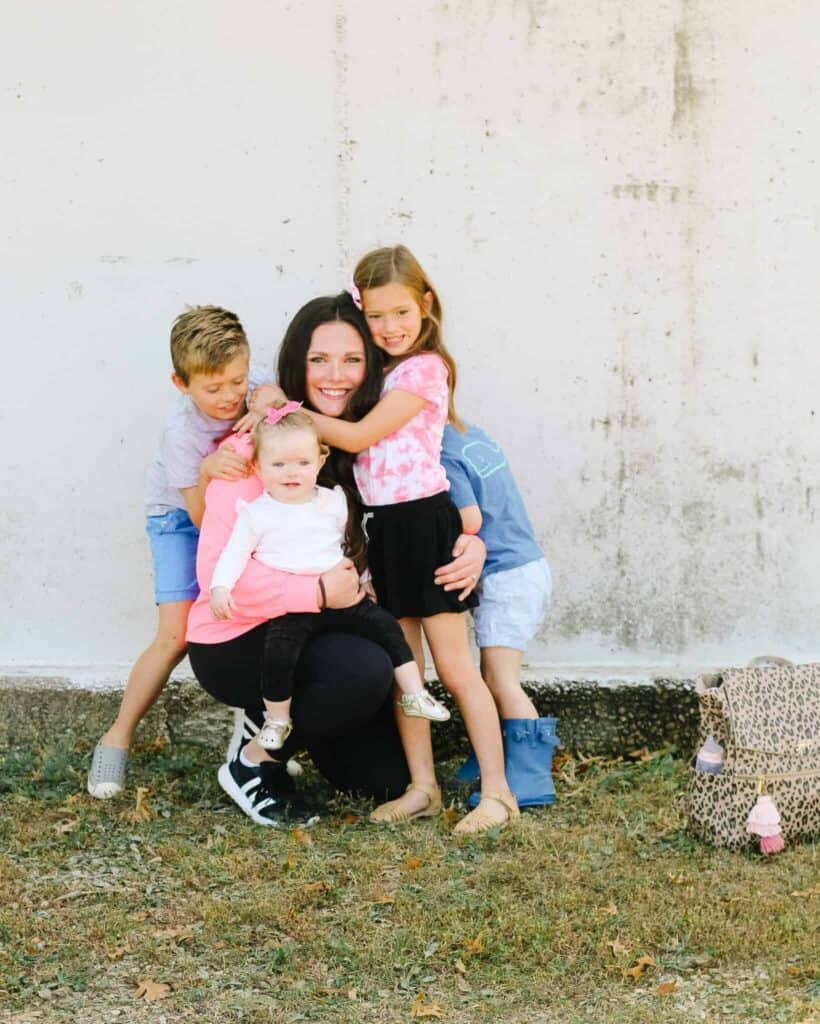 Security and Peace of Mind
Backpacks offer a sense of security as they securely hold belongings close to the body. This is especially important when moms are out and about, ensuring that their valuables and essential baby items are safe and easily accessible. Additionally, many backpacks have interior pockets with a zipper closure, providing an extra layer of security.
Stylish Designs
Backpacks have evolved beyond their utilitarian origins and now come in a wide range of stylish designs. Moms can find backpacks that suit their personal style, whether they prefer a sleek and modern look or a more playful and vibrant design. This allows them to express their individuality while still enjoying the practical benefits of a backpack.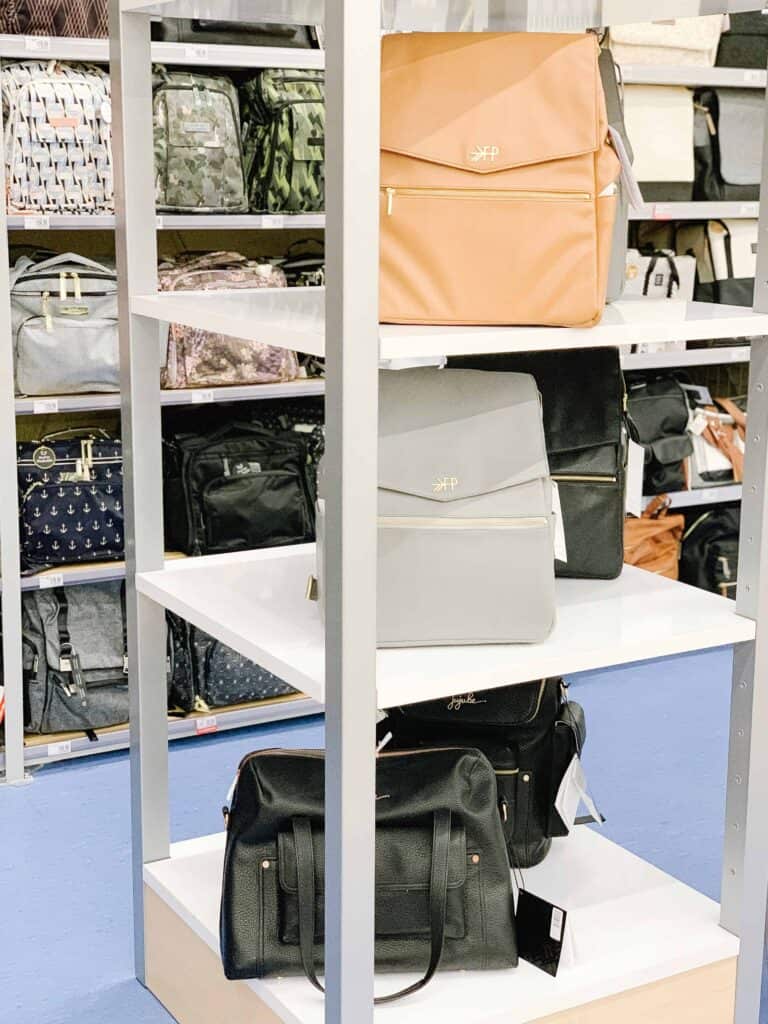 Best Tote Bags for Moms
Tote bags are another option for those moms who need to maximize their storage space. Known for their spaciousness, durability, and versatility, tote bags make some of the best beach bags out there for moms.
Ample Storage Space
Tote bags are usually larger than most other bags, which makes them perfect for moms who need to carry a lot of items. They are spacious enough to hold diapers, bottles, snacks, toys, wipes, a change of clothes for the kids, and even personal items like wallets, keys, and phones. However, with ample storage you'll need to be careful you aren't carrying a heavy load.
Versatility
Tote bags come in many different styles, colors, and materials, which means moms can choose one that suits their personal style. Whether the occasion calls for a more formal leather tote or a casual canvas one, there's a tote bag for every scenario. This means moms can transition from a day out with the kids to a business meeting without having to switch bags.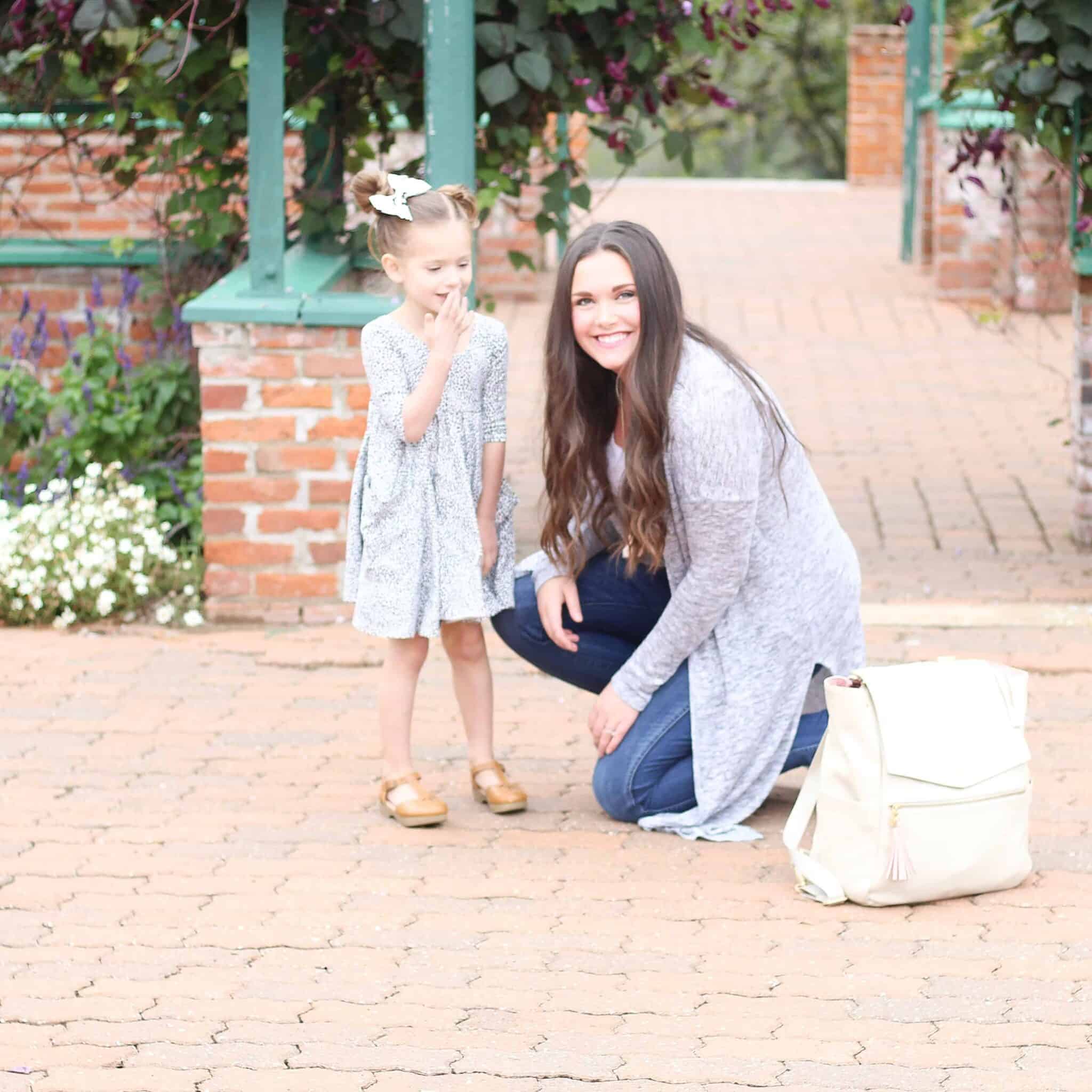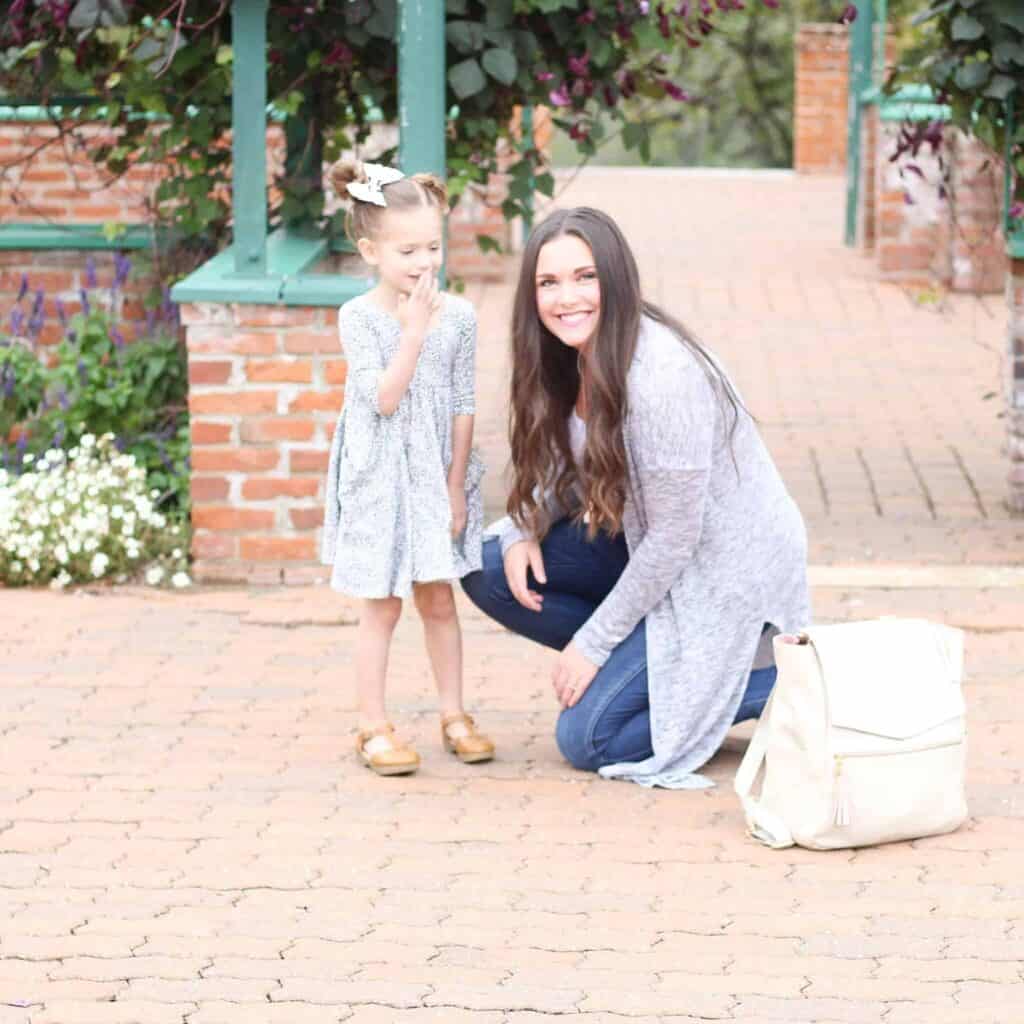 Durability
Tote bags are typically made to be sturdy and durable. They're designed to withstand a lot of weight, which is great for moms who need to carry around heavy items like baby gear. In addition, tote bags often have reinforced handles, which means they're less likely to break under pressure. While you have a heavier bag, many tote bags come with convertible straps to help you easily carry the weight.
Organization
Many tote bags come with multiple compartments, pockets, and zippers, allowing moms to keep their belongings organized. This can be very helpful when trying to find a specific item in a hurry.
Eco-Friendly
Many tote bags are made from environmentally friendly materials such as organic cotton or recycled materials. For moms who are conscious about their environmental impact, tote bags can be a great choice.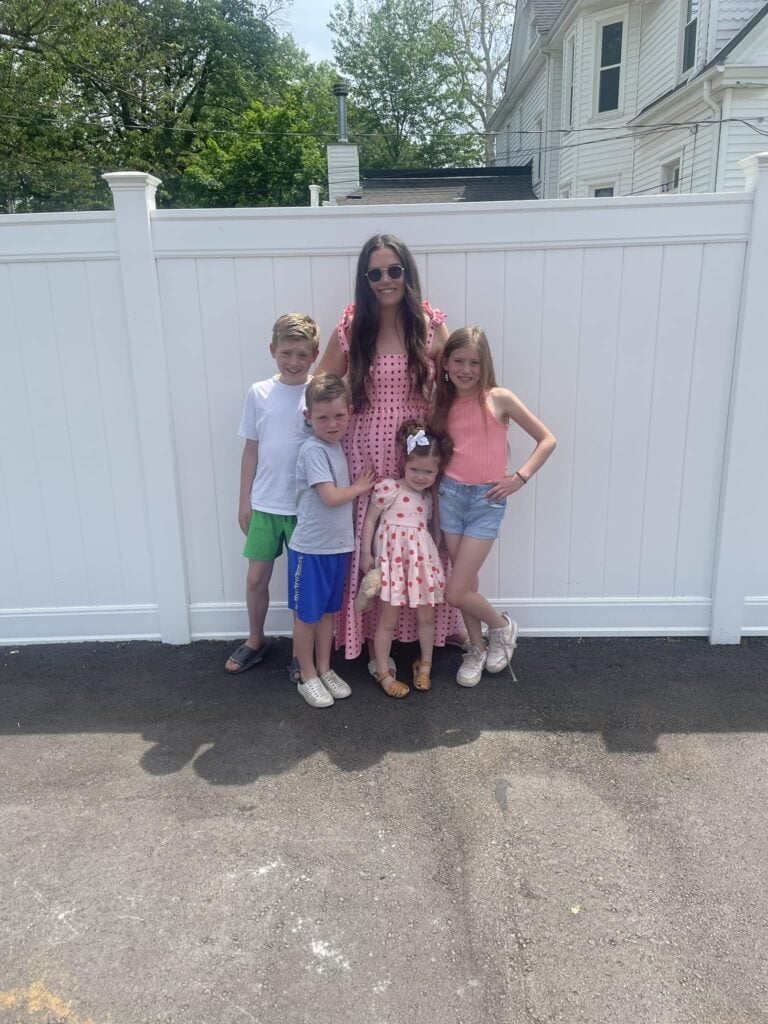 Ease of Cleaning
Depending on the material, many tote bags are easy to clean. This is especially useful for moms dealing with spills or other messes. Some tote bags are even machine washable.
Affordability
While the price of tote bags can vary greatly depending on the brand, material, and design, there are plenty of affordable options available. This means moms can choose a bag that fits their budget.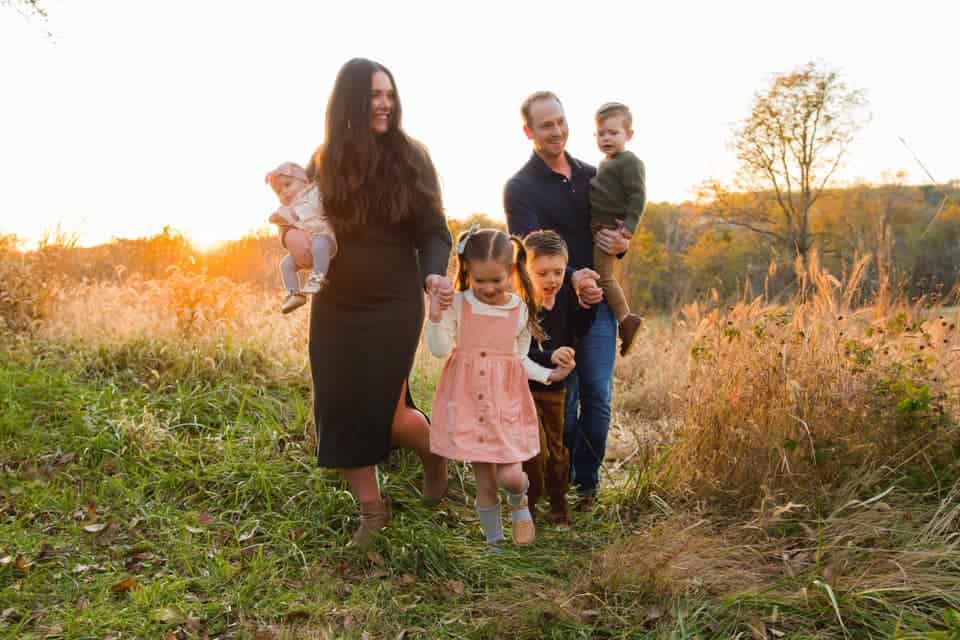 Best Crossbody Bags for Moms
Crossbody bags are an excellent option for moms on the go. Whether you have kids young or old, crossbody bags have several key benefits.
Hands-Free Convenience
One of the major benefits of crossbody bags is that they leave your hands free to attend to your children. The bag can be worn diagonally across the body. Many crossbody bags are considered to be a messenger bag or fanny pack. Regardless of style, they distribute weight evenly. This allows moms to have easy access to their essentials while keeping their hands available for tasks like holding their child's hand or pushing a stroller.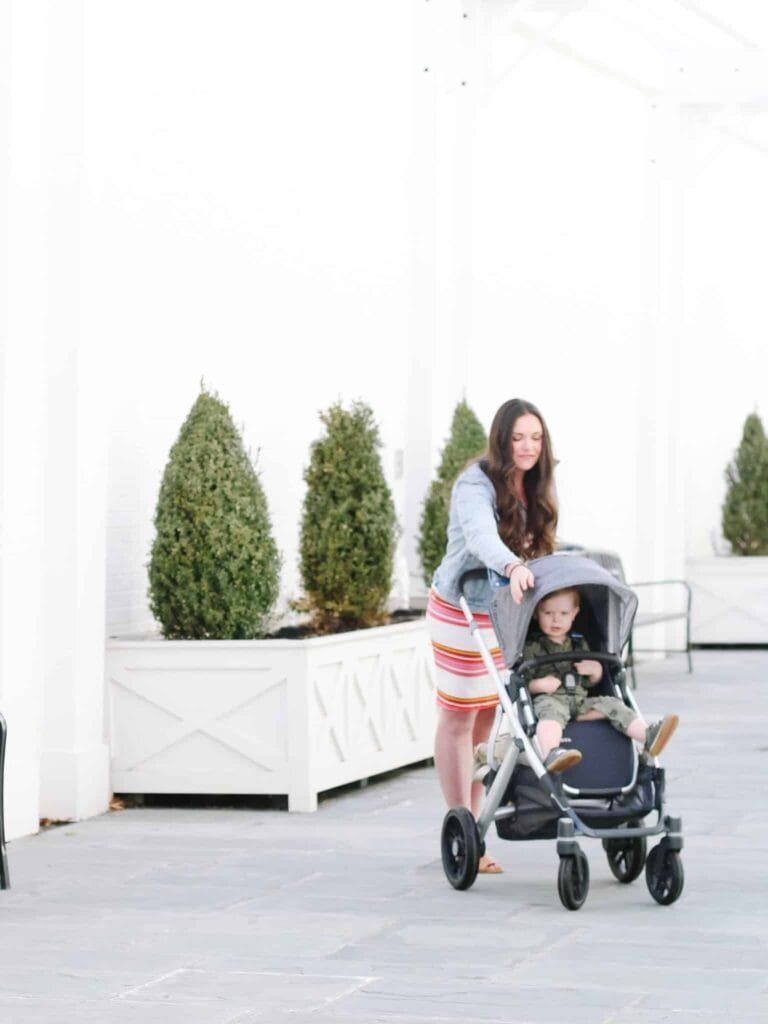 Compact and Lightweight
Crossbody bags tend to be smaller and more compact compared to tote bags, making them a great choice for moms who prefer a lighter load. Despite their smaller size, they are designed to maximize storage space and provide multiple compartments to help keep items organized.
Security and Accessibility
Crossbody bags offer enhanced security as they are worn close to the body, making it harder for potential thieves to snatch them. Additionally, the bag stays in place while you move, ensuring that important items like wallets, keys, and phones are easily accessible and less likely to be misplaced.
Style and Versatility
Crossbody bags come in a wide range of styles, designs, and materials, allowing moms to find one that suits their personal taste and lifestyle. Whether it's a sleek leather crossbody for a more sophisticated look or a nylon one for casual outings, there are options available to match any outfit or occasion.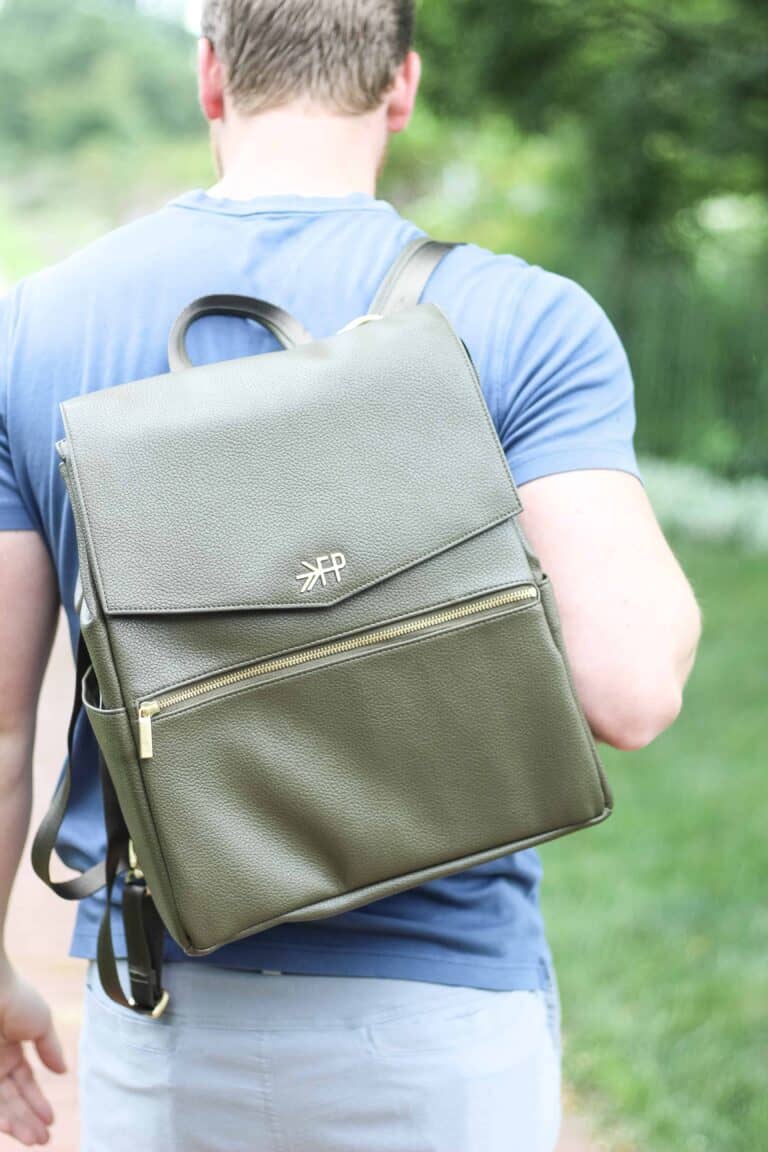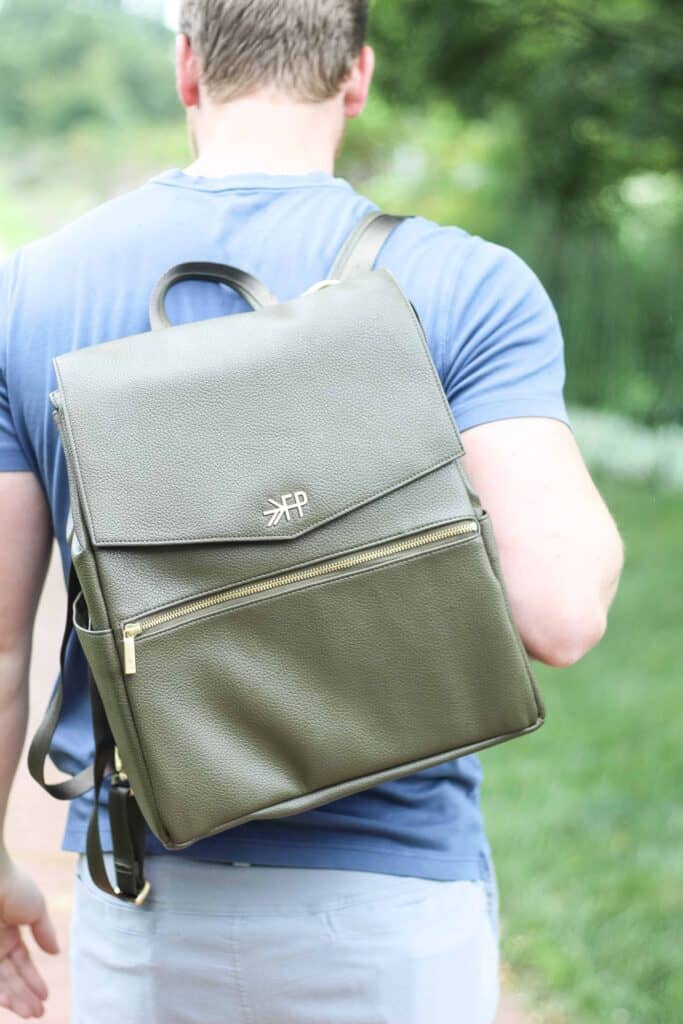 Ease of Use
Crossbody bags typically have a long adjustable strap, which allows moms to customize the fit to their preferred length. This adaptability is particularly useful for moms of different heights or for those who want to wear the bag in various ways, such as across the chest or on the hip.
Travel-Friendly
Crossbody bags are ideal for moms on the go. They are compact enough to be easily carried while traveling or running errands, and many designs include features like RFID-blocking pockets for added security when traveling with passports or credit cards.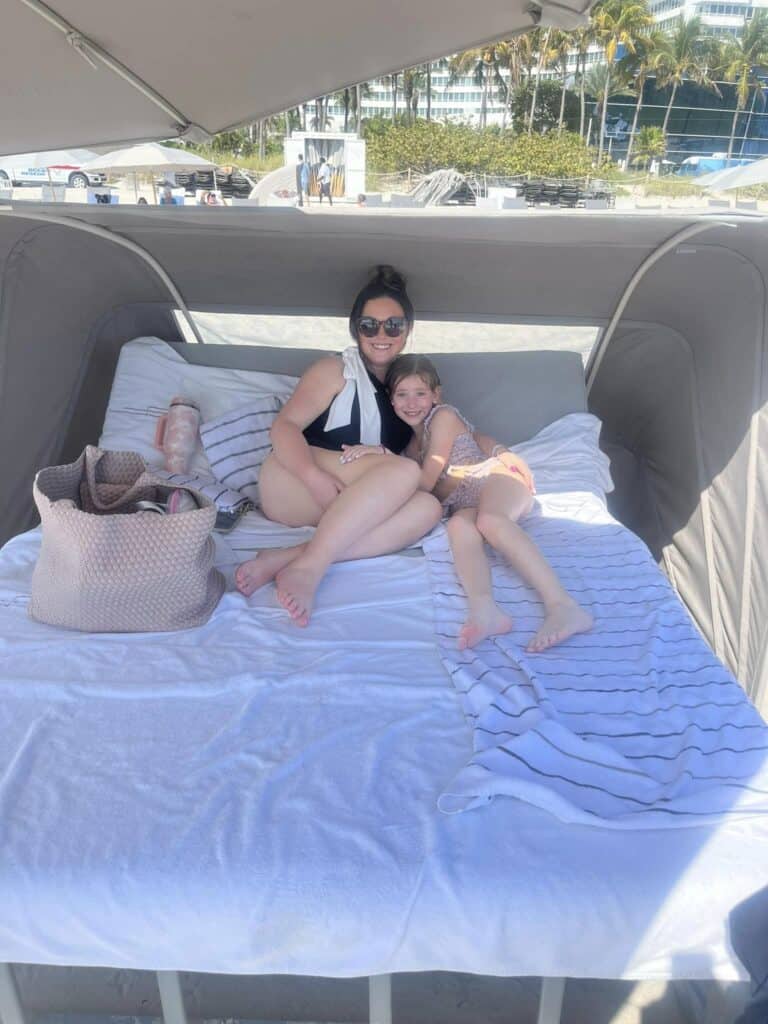 Best Purses for Moms
Purses will always be a great option for moms on the go. With plenty of styles and sizes to choose from, purses offer tons of benefits for the fashionista mom.
Style and Fashion
Purses are often designed with fashion in mind, offering a wide variety of styles, materials, and designs. They can add a touch of elegance and sophistication to a mom's outfit, allowing her to express her personal style while still fulfilling practical needs.
Organization
Many purses come with multiple compartments and pockets, enabling moms to keep their essentials organized. Often, an internal cell phone pocket is available to keep your phone organized and readily available. This helps in finding items quickly especially when time is of the essence.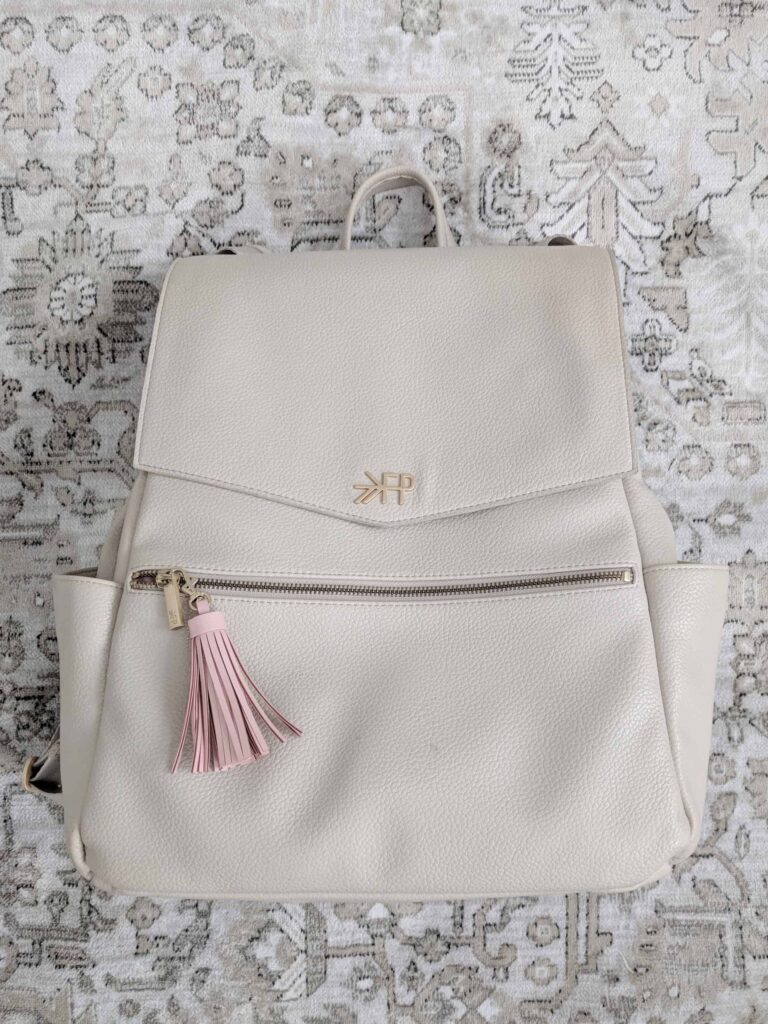 Portability
Purses are typically smaller and more compact than tote bags or backpacks, making them easier to carry around. They are lightweight and convenient, allowing moms to move freely without feeling weighed down.
Versatility
Purses come in various shapes and sizes, allowing moms to choose one that suits their specific needs. From small crossbody purses for quick outings to larger shoulder bags for carrying more items, there is a wide range of options available to accommodate different preferences.
Ease of Access
Purses are designed for easy access to belongings. They often feature secure closures like zippers or magnetic clasps, ensuring that items stay in place while still being easily reachable when needed.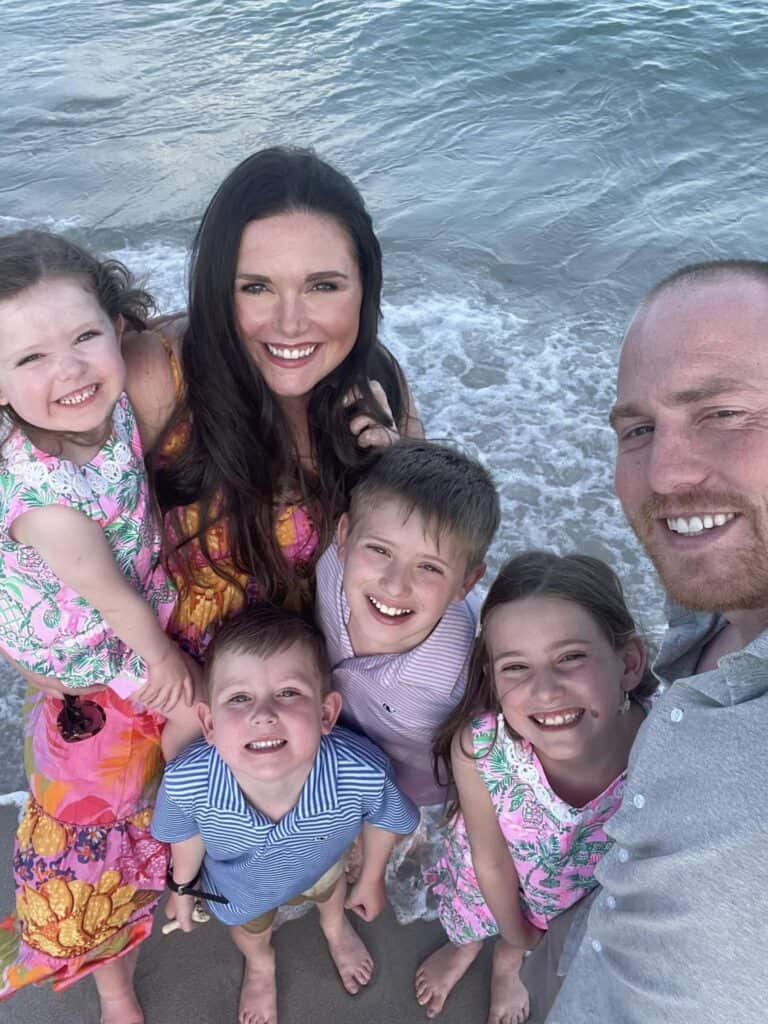 Timeless and Long-Lasting
The perfect purse is crafted with durable materials and a timeless design. Investing in a high-quality purse can be a wise choice as it can serve moms beyond their child-rearing years.
Occasion Flexibility
Purses are versatile and can be used for a range of occasions. They are suitable for both casual outings and more formal events, allowing moms to seamlessly transition from day to night without needing to switch bags.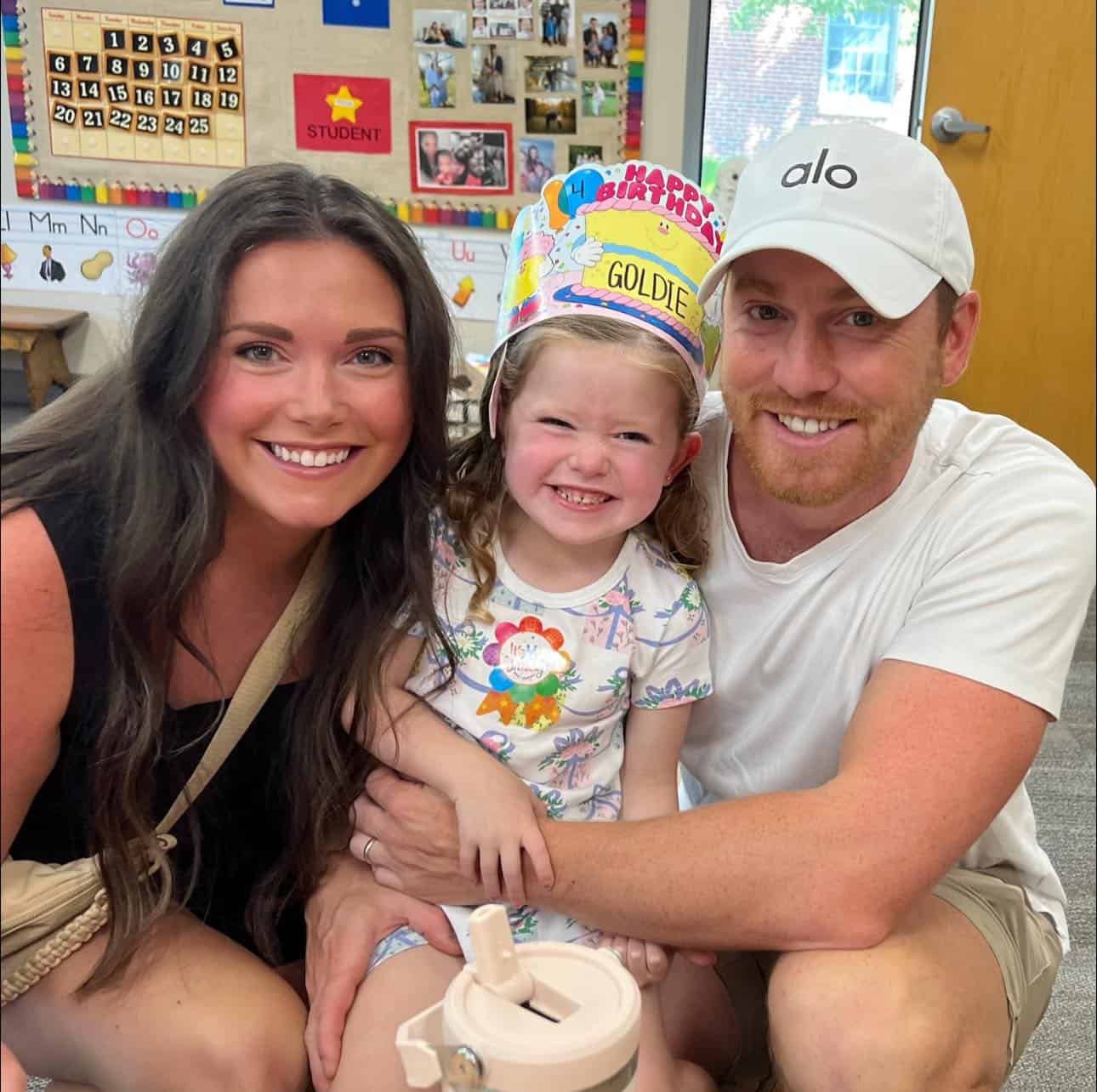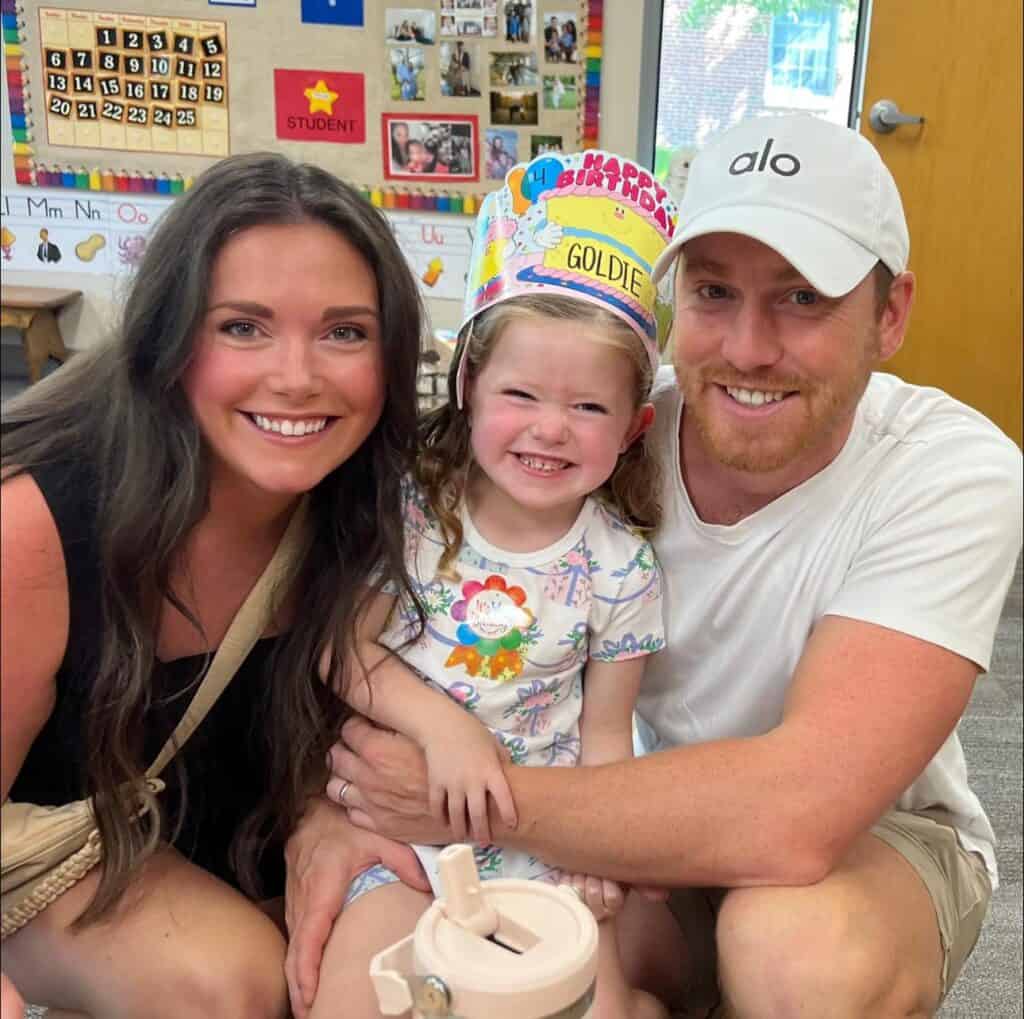 Best Designer Bags for Moms
Designer bags can be an appealing choice for moms for several reasons:
Quality and Durability
Designer bags are often crafted with high-quality materials and meticulous attention to detail. These bags are designed to withstand daily use and are made to last, ensuring durability and longevity. This is especially beneficial for moms who need a reliable bag to carry their essentials over an extended period.
Fashion and Style
Designer bags are known for their exquisite designs and aesthetic appeal. They often feature unique and sophisticated patterns, colors, and embellishments that can elevate a mom's overall look. Carrying a stylish bag can be a way for moms to express their personal style and add a touch of luxury to their outfits.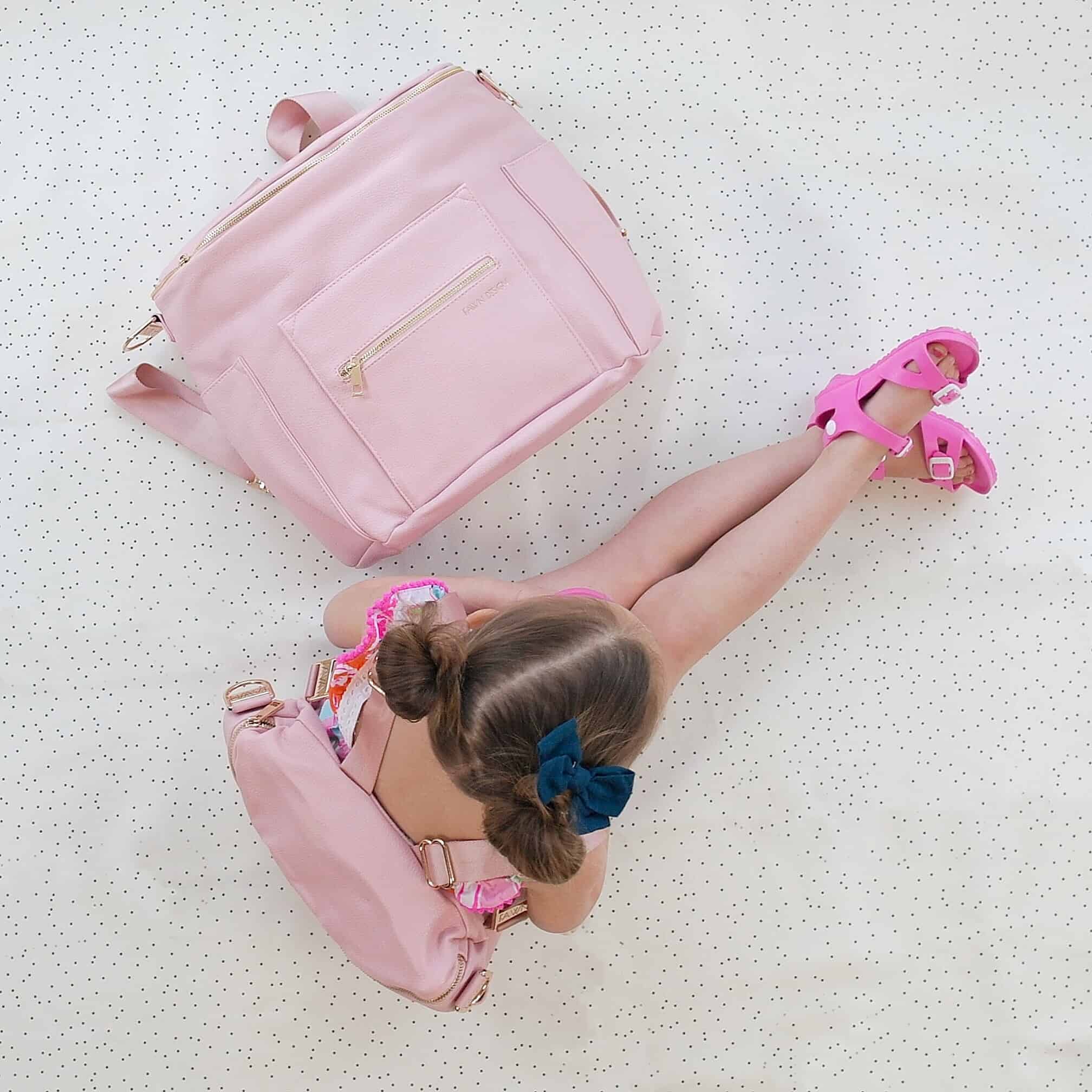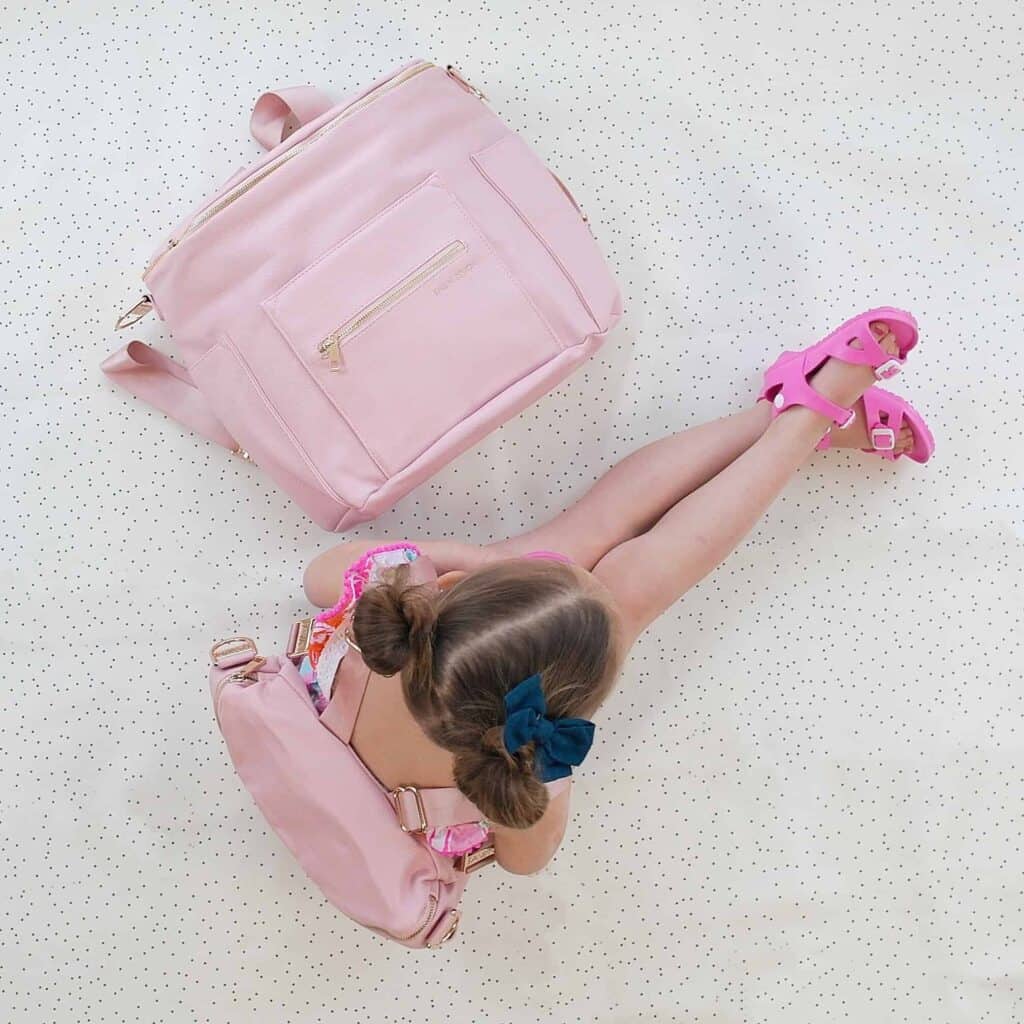 Craftsmanship and Attention to Detail
Designer bags are typically crafted by skilled artisans who pay great attention to every detail. From the stitching to the hardware, these bags are meticulously made to ensure a superior product. The craftsmanship and quality of materials used in designer bags can contribute to their overall appeal and functionality.
Resale Value and Investment
Designer bags from reputable brands often retain their value over time and can even appreciate in worth. This makes them a potential investment for moms who may consider selling or trading their bags in the future. Additionally, some designer bags have a timeless appeal, which means they can be used for many years without going out of style. Overall, while they may be a splurge they may save you money in the long run.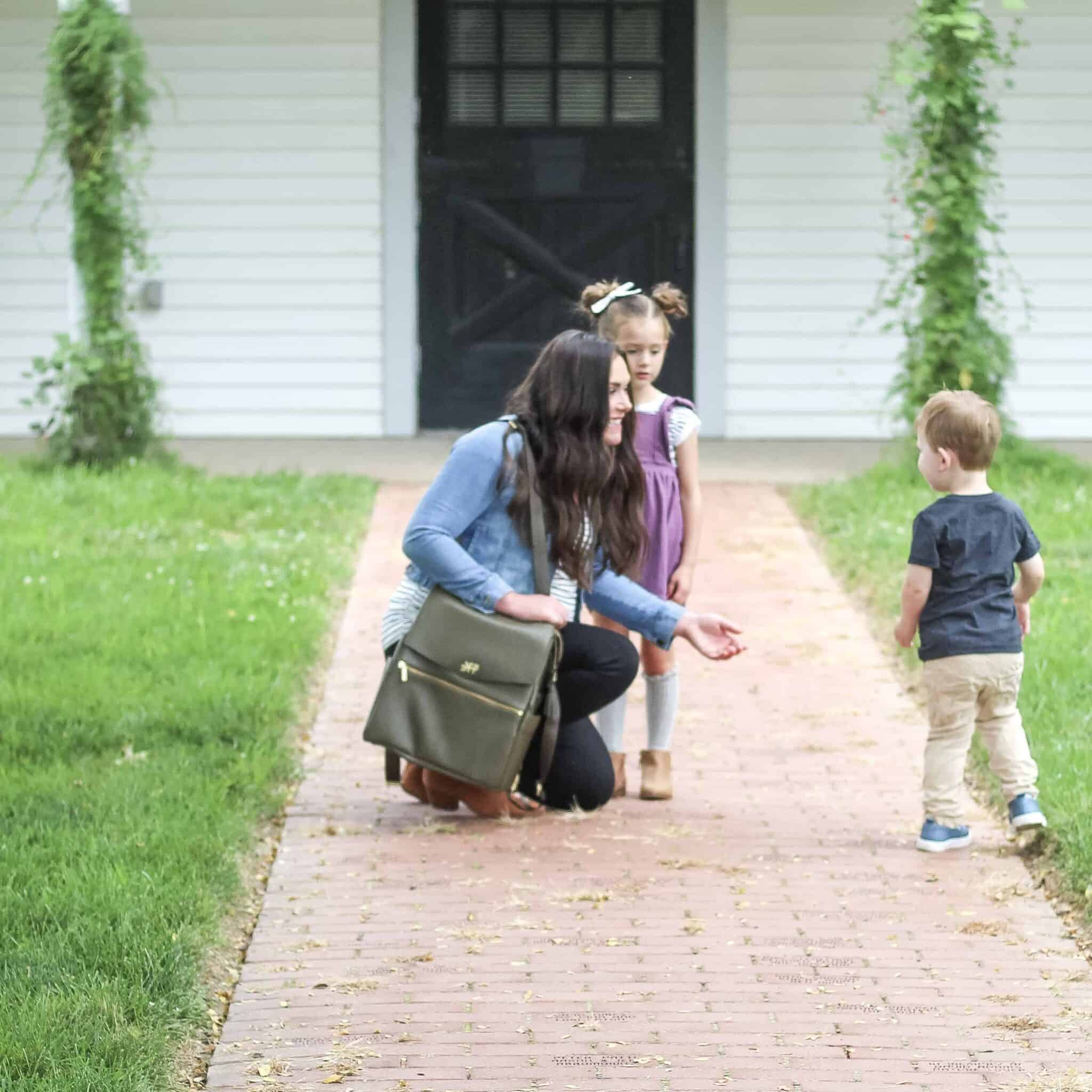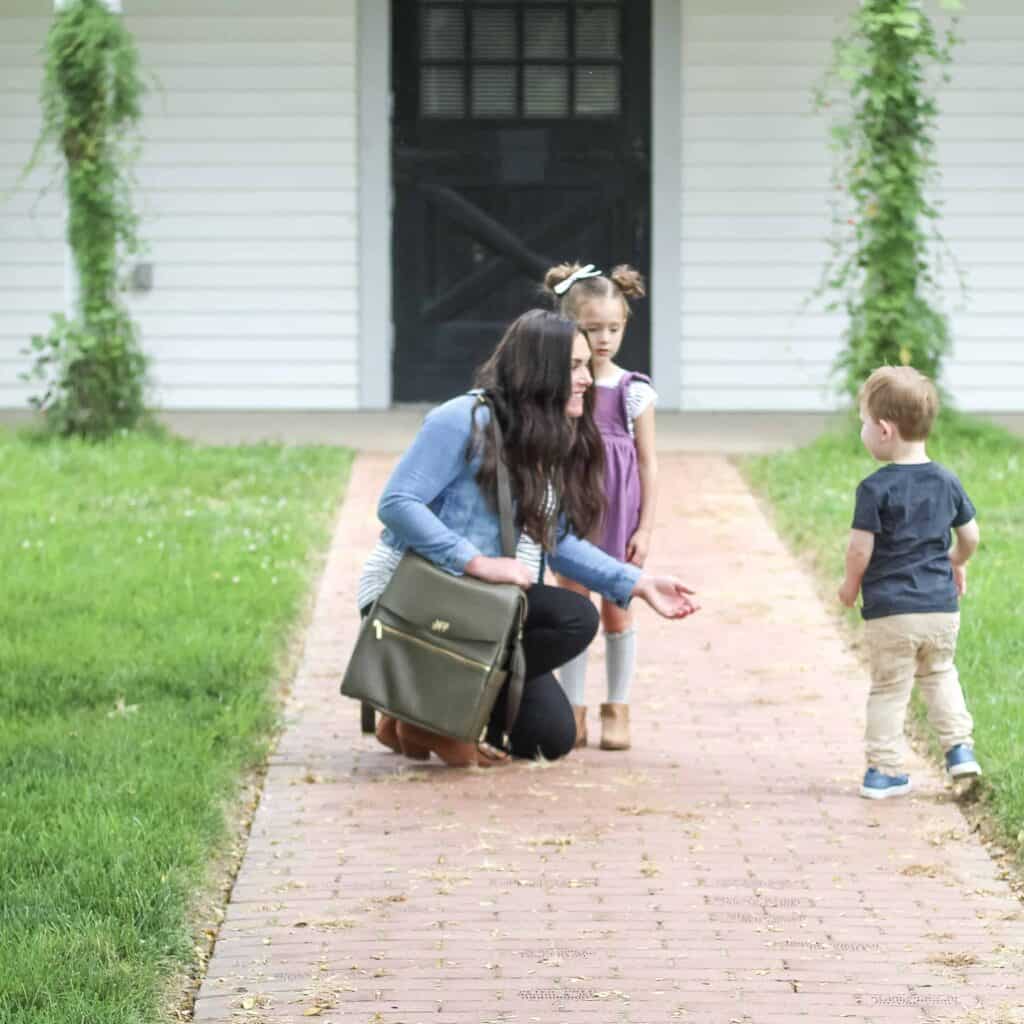 Functionality and Organization
While designer bags are known for their style, many of them are also designed with functionality in mind. They often feature well-thought-out compartments, pockets, and organizational systems, which can be beneficial for moms who need to keep their belongings neatly arranged and easily accessible
Attention to Comfort
Some designer bags prioritize comfort by incorporating features such as padded straps or ergonomic designs. This can be especially important for moms who carry their bags for extended periods, as it helps reduce strain on their shoulders and backs.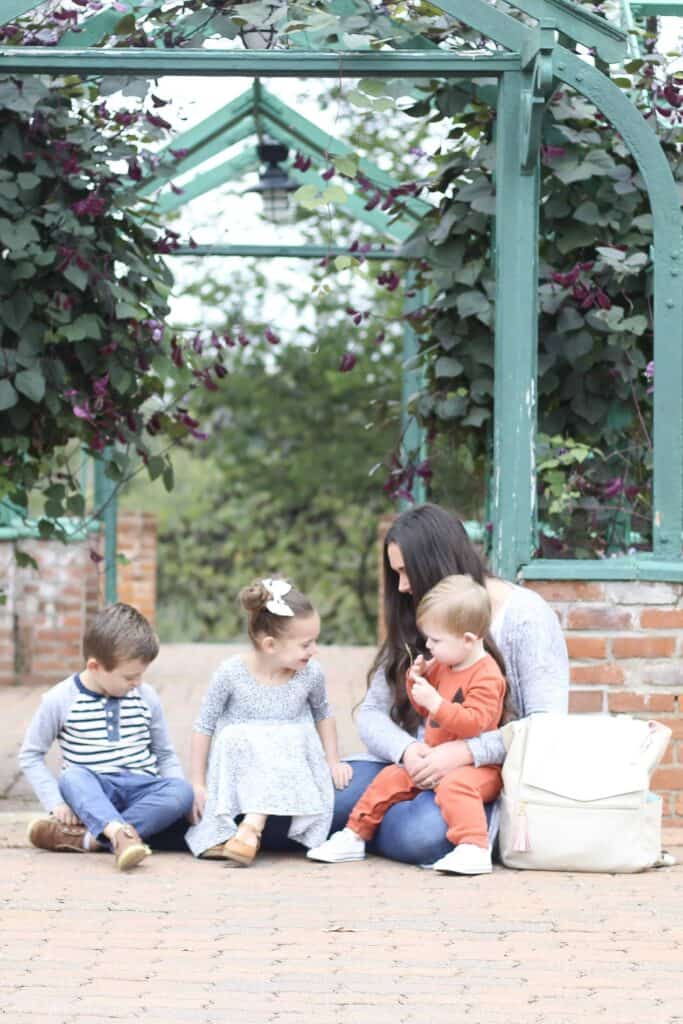 Best Budget-Friendly Bags for Moms
Budget-friendly bags can be an excellent choice for moms for several compelling reasons:
Affordability
The most obvious advantage of budget-friendly bags is that they are more affordable compared to high-end designer bags. This allows moms to find a bag that fits their budget without overspending. At the same time, if you are a mom who tends to be hard on your bags, budget-friendly bags are a great option.
Practicality
Budget-friendly bags are often designed with practicality in mind. They offer functionality with features that cater to the needs of moms. This may come in the form of multiple compartments, pockets, and adjustable straps. Despite their affordability, these bags can still provide ample storage and organization for essentials like diapers, wipes, bottles, and personal items.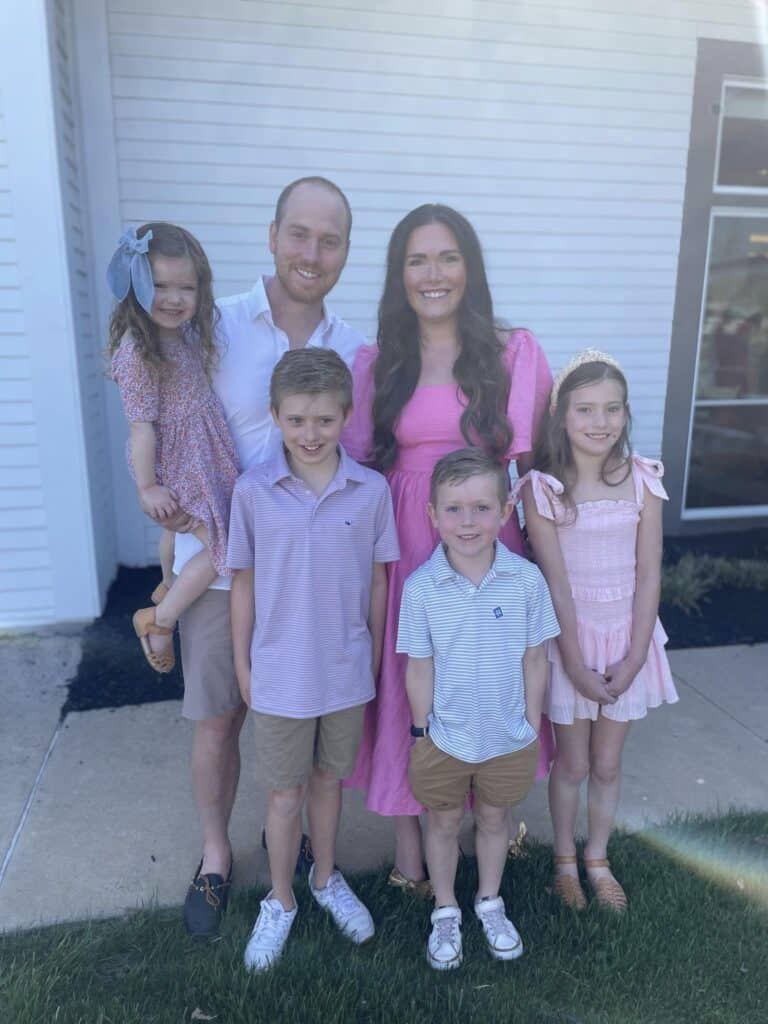 Variety and Style
Budget-friendly bags come in a wide variety of styles, colors, and materials, allowing moms to find something that matches their personal taste and lifestyle. Whether it's a trendy backpack, a spacious tote, or a versatile crossbody bag, there are budget-friendly options available that can complement different outfits and occasions.
Easily Replaceable
Budget-friendly bags are often readily available and accessible. If a bag gets damaged or worn out over time, it can be replaced without breaking the bank. This flexibility allows moms to adapt their bag choices as their needs change or as fashion trends evolve.
Less Worry
Carrying a budget-friendly bag can eliminate the stress and worry that comes with using an expensive designer bag. Moms can feel more at ease when using a bag that they don't have to be overly cautious about. This allows them to focus on their daily activities without constantly worrying about potential damage or theft.
Full Reviews of Diaper Bags
Over the years I have done a few reviews of diaper bags that may help you in deciding.
Freshly Picked Diaper Bag Review | Fawn Design vs Freshly Picked Diaper Bag | Fawn Design Bag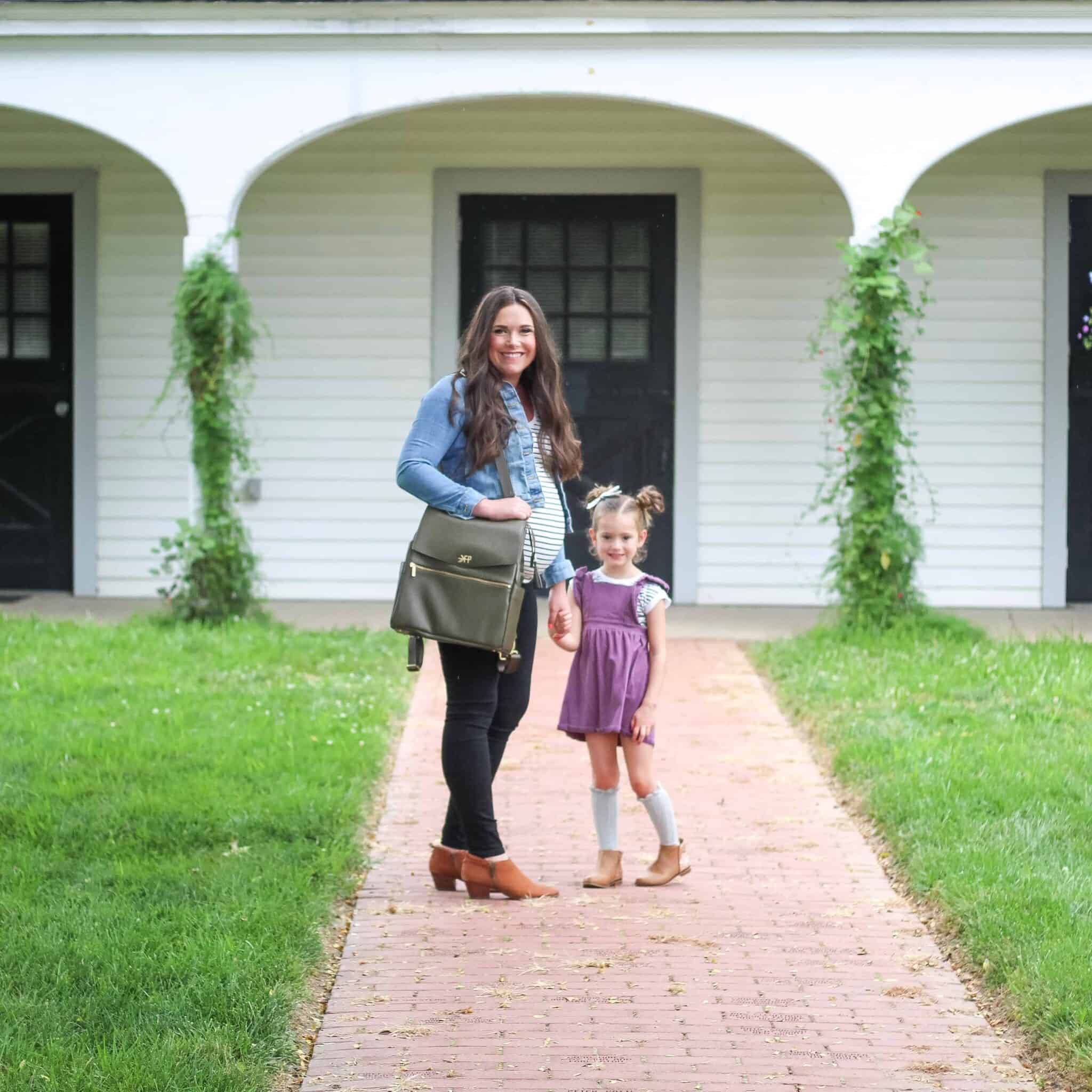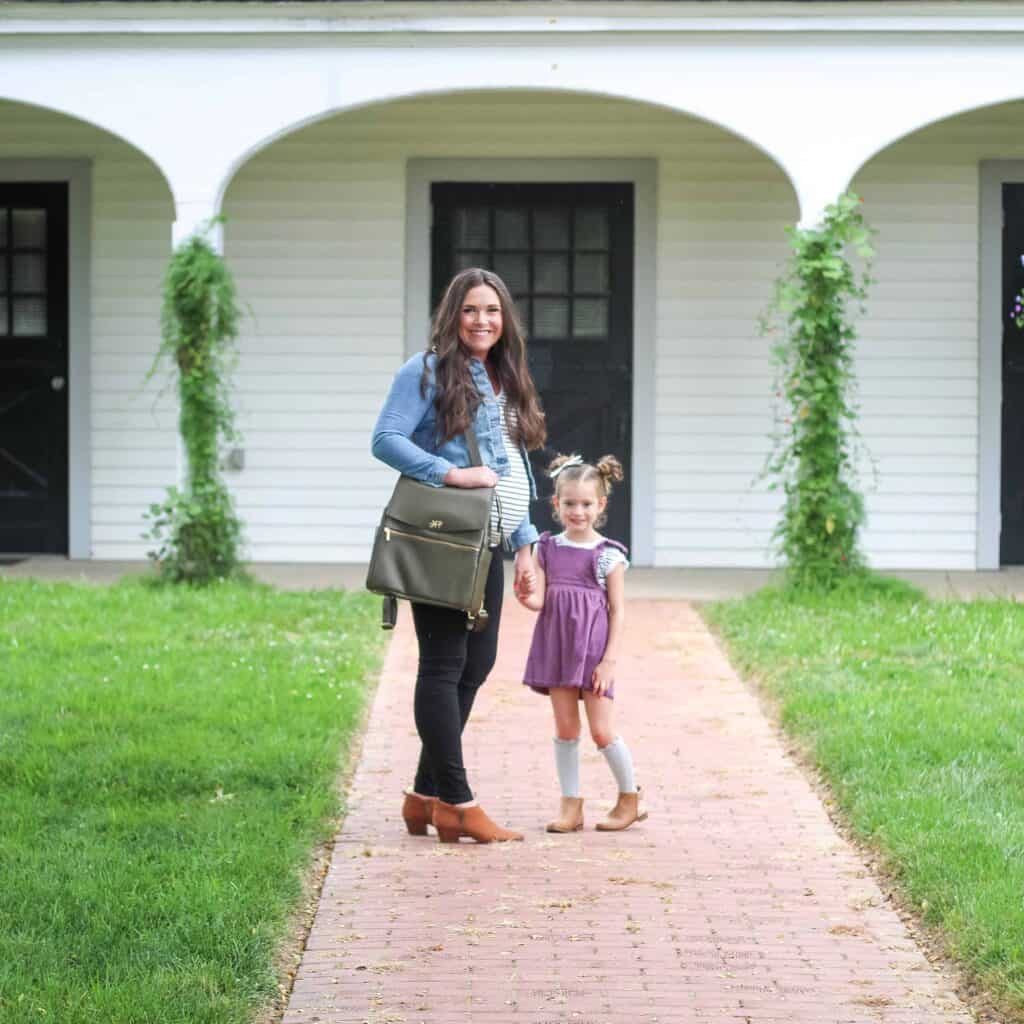 Shop The Best Bags For Moms In 2023 For Every Style & Budget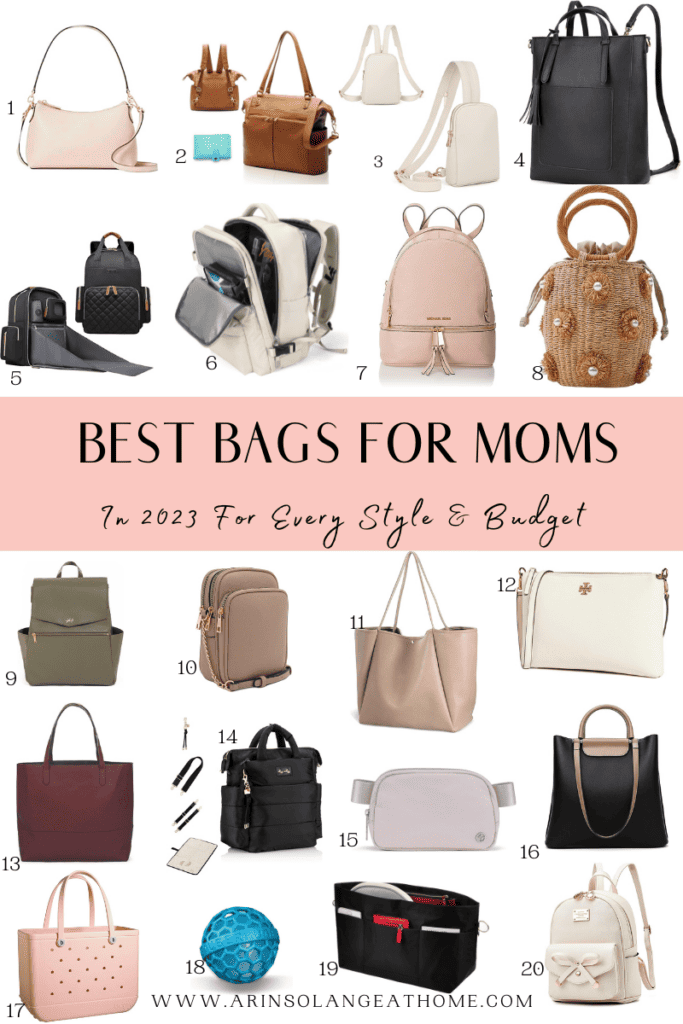 1 | 2 | 3 | 4 | 5 | 6 | 7 | 8 | 9 | 10 | 11 | 12 | 13 | 14 | 15 | 16 | 17 | 18 | 19 | 20
Other Posts You'll Love
LEGO 101 The Best LEGO Storage Ideas | Best IKEA Nursery Hacks | Best Steam Mop For Tile Floors
Follow Social For The Latest & Greatest
Pin The Photo Below For Later
There's a perfect bag out there for every mom. Consider your personal preference, needs, style, and budget when making your selection. So here's to finding the perfect bag that makes your journey through motherhood a little more stylish and a lot more organized!