Chugging right along in this years gift guides! Today we have the best gifts for baby boy. Babies are so fun to shop for but can be kin of overwhelming. My advice is to always get a few great NOW items and one or two that they can use later. In case you haven't been following along there will be gift guides live this week for everyone in your family, and I will be sure to compile them all in one place and send out an email when they are done, so be sure to subscribe for emails in the side bar!
this post contains affiliate links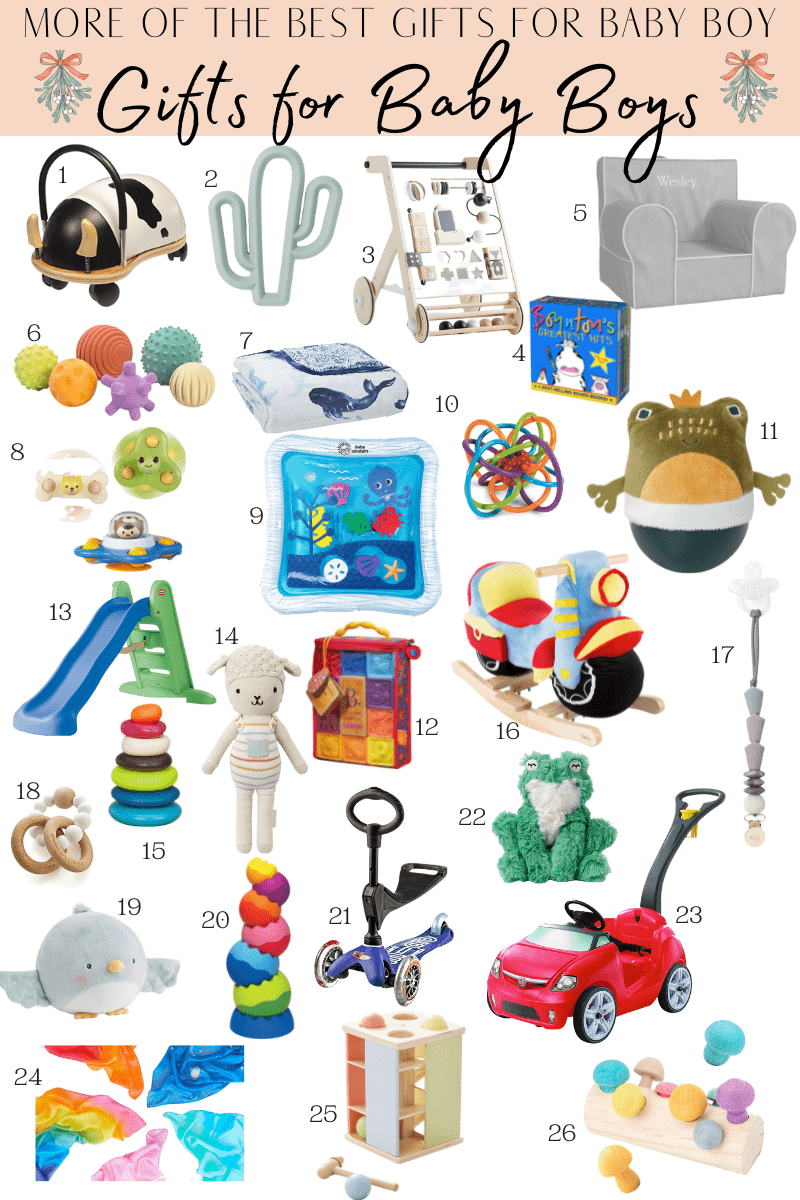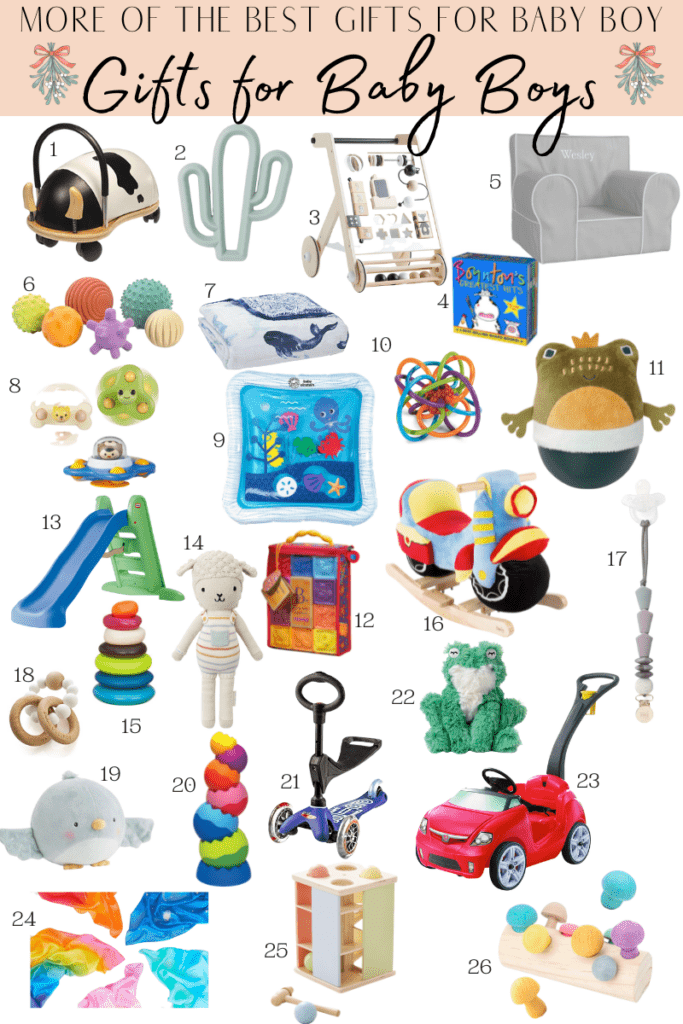 Best Gifts for Baby Boy
1 // 2 // 3 // 4 // 5 // 6 // 7 // 8 // 9 // 10 // 11 // 12 // 13 // 14 // 15 // 16 // 17 // 18 // 19 // 20 // 21 // 22 // 23 // 24 // 25 // 26
Again be sure to be looking for the rest of the gift guides, and if you're looking for more ideas check out this post which would be great for some smaller ideas, and this post that has LOTS more amazing gifts for baby boys!
Pin This Photo Below For Later
Whatever your budget or age, there are tons of options to fit your interest and lifestyle. Be sure to pin the photo below for later, and if you don't already – follow me on Instagram (@arinsolange) and Tik Tok (@arinsolange) for more helpful hints. If you have any questions leave them in the comments below and I will get back to you!