Home renovations can be costly. While I love to splurge on some materials, with other projects I try to stick to a more reasonable budget. With our most recent room updates, both rooms required a large amount of cabinetry. Custom cabinetry can be extremely expensive. I knew these two projects would require a more budget friendly option. Enter the Klearvue Cabinetry line exclusively available at Menards stores.
Now, with the reveal of both my office and butler's pantry, I think it is safe to say I can finally give my honest klearvūe cabinetry review. If you are wondering about klëarvūe cabinets and all the pros and cons of this cabinet maker, I'll go over my thoughts on this budget-friendly pick .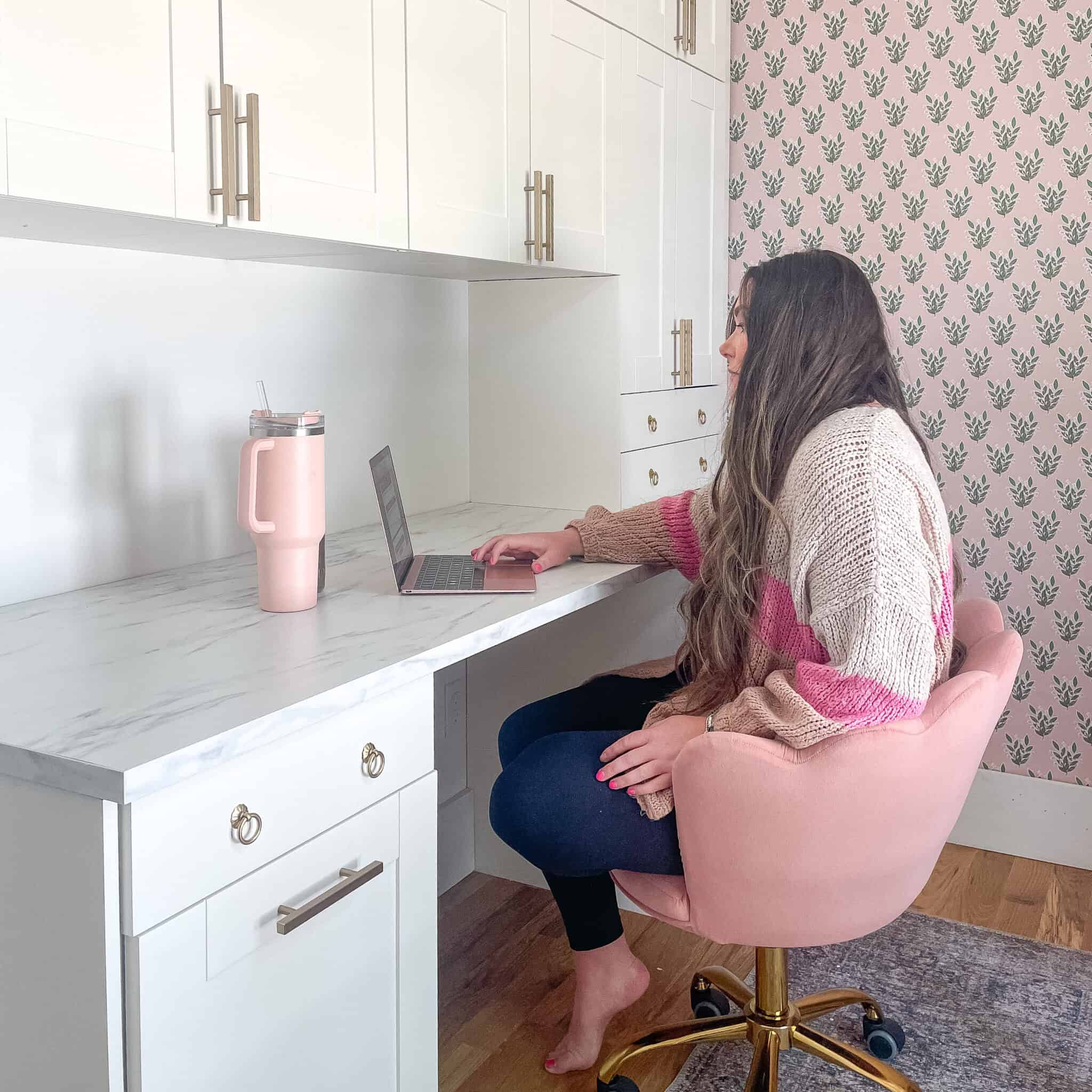 This post may contain affiliate links.
Klearvue Cabinetry: An Honest User Review In Cabinets You Can DIY
If you plan to update your home, the cost of materials and labor can be a big shock. When renovating our kitchen, the cost of cabinets alone was enough to send me into a panic. I knew we wanted something that was both affordable and made with high quality materials.
Luxury cabinets can end up blowing your entire budget in a kitchen remodel. To give you an idea of just how much we are talking, let's take a look at a 12 foot by 12 foot kitchen. Assuming you need 25 linear square feet of cabinets both for base cabinets and any upper cabinets, you're looking at tens of thousands of dollars in cabinetry alone.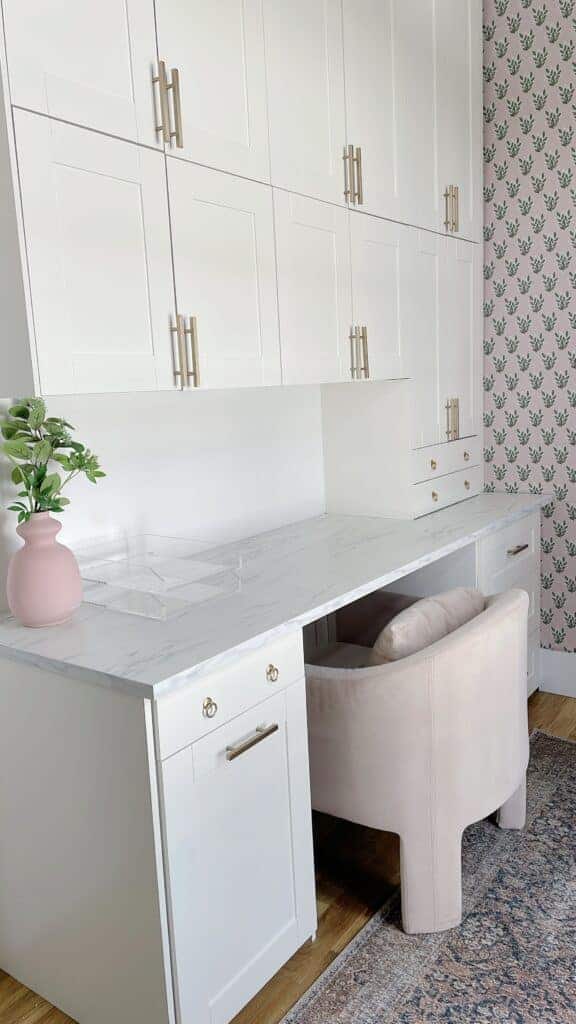 If you want to take that a step further and have custom cabinets, be prepared to spend even more. Now those expensive cabinets only include materials. You still need to pay for labor and other costs.
You can easily see how your kitchen dreams could be derailed by the cost of your kitchen cabinetry alone. Not only are traditional cabinets more expensive, but it can also take weeks for your supplies to come in stock. Between costs and supply chain delays, a remodel using custom cabinets could drag on for months.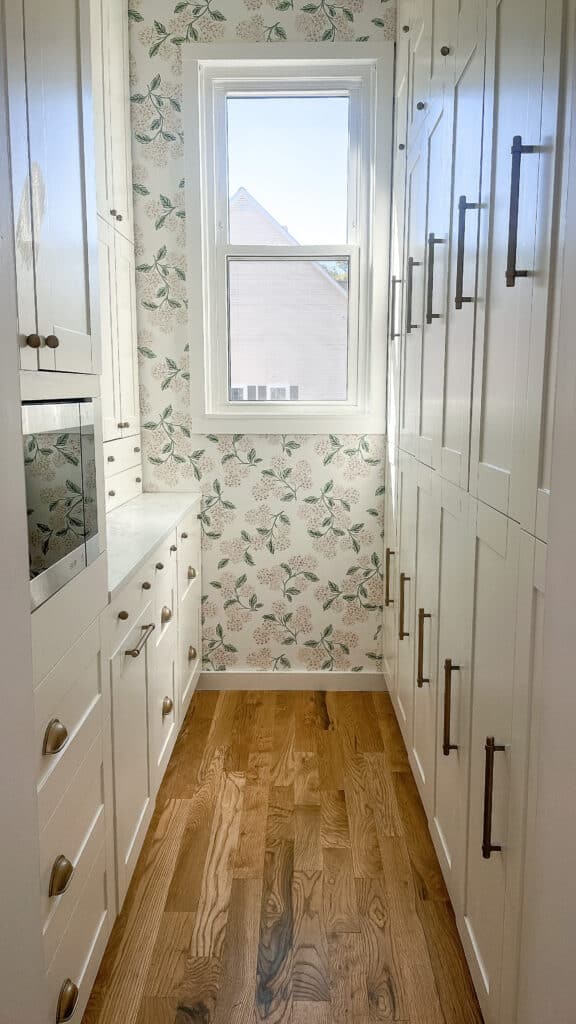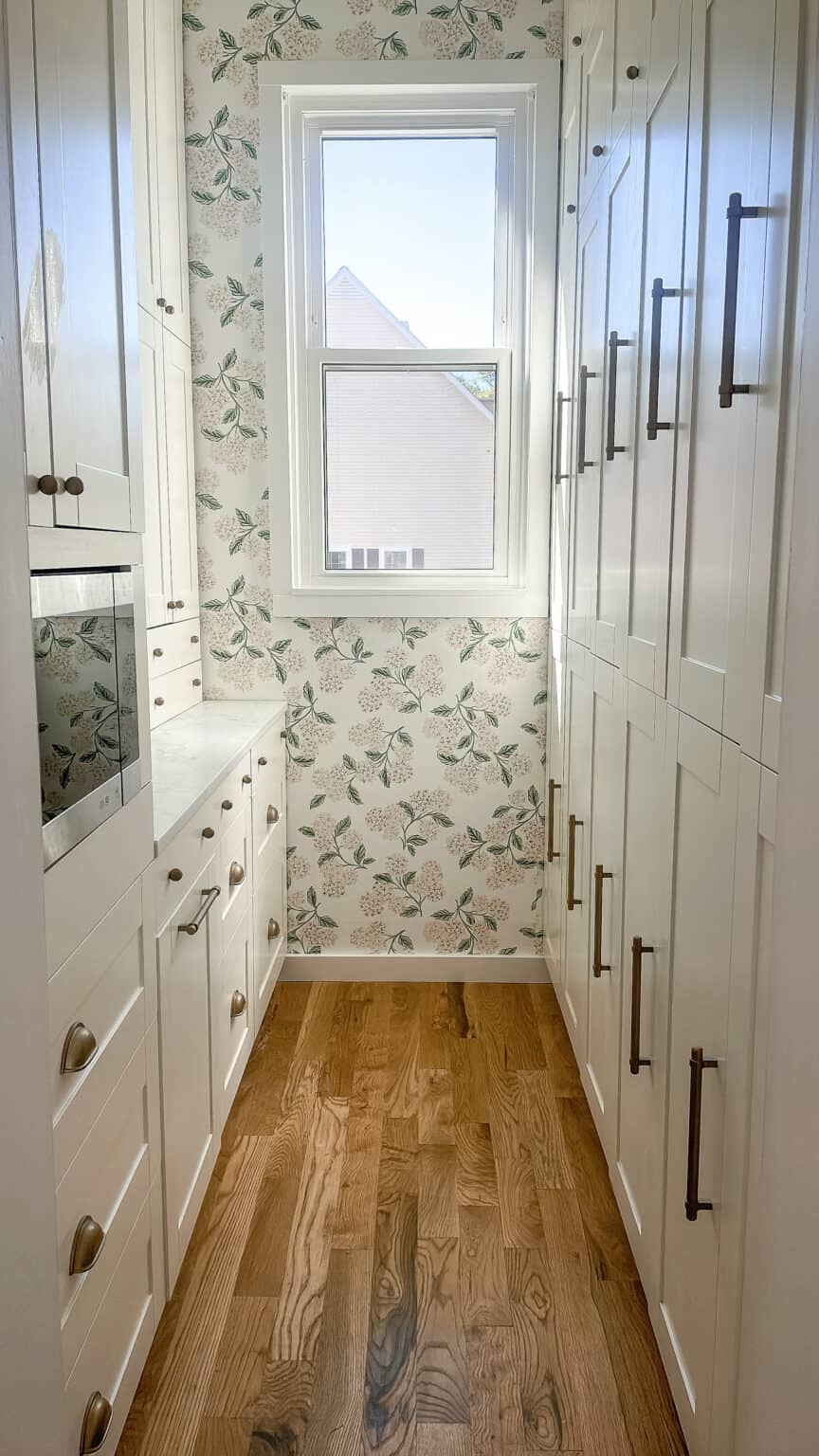 Before you get too discouraged, you can still get cabinets with that custom look for less. Stock cabinets from big box stores are a great option if you are needing to utilize them for a small space. Sam and I used stock cabinets to create custom built-ins in our playroom and they have been a great addition to the space.
However, if you are wanting cabinets for a bigger project or with a more custom style, then Menards Klearvue cabinets have the best options.
What Is Klearvue Cabinetry?
Klearvue cabinetry is a manufacturing company that produces box cabinets, available on the Menards website and stores. What Klearvue has excelled at is taking their simple cabinet box design and developing it into an adaptable internal system that can be installed not only as kitchen and bathroom cabinets, but also used in closets, laundry rooms, garages, and offices.
What sets this company apart is that you can really get a custom look for much less. Not only that, but since you order via Menards, they will be in stock within 7-10 business days.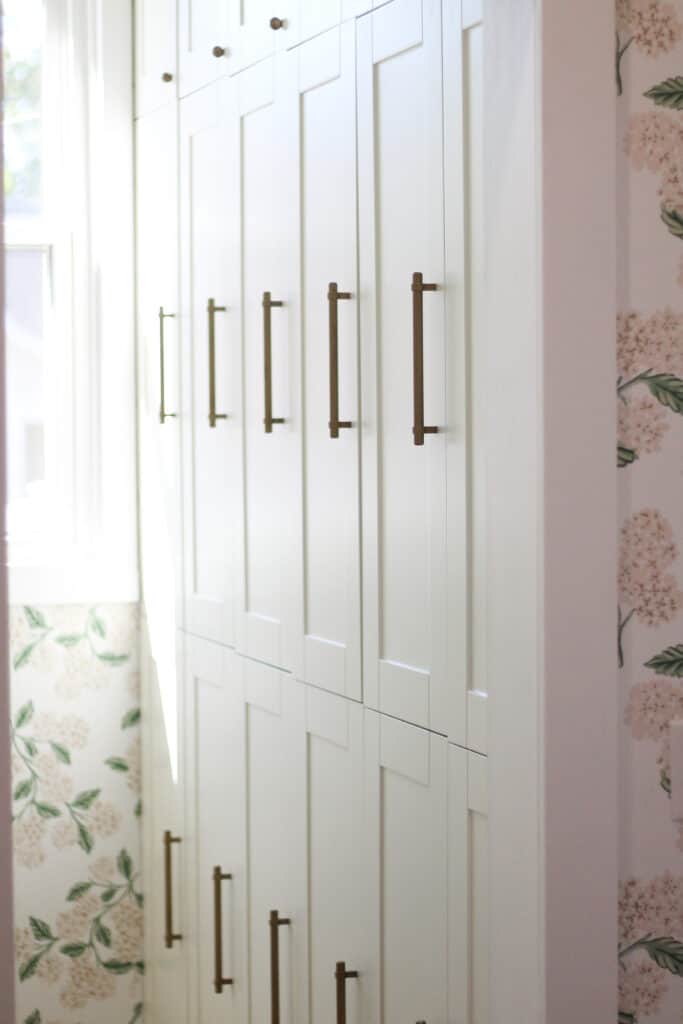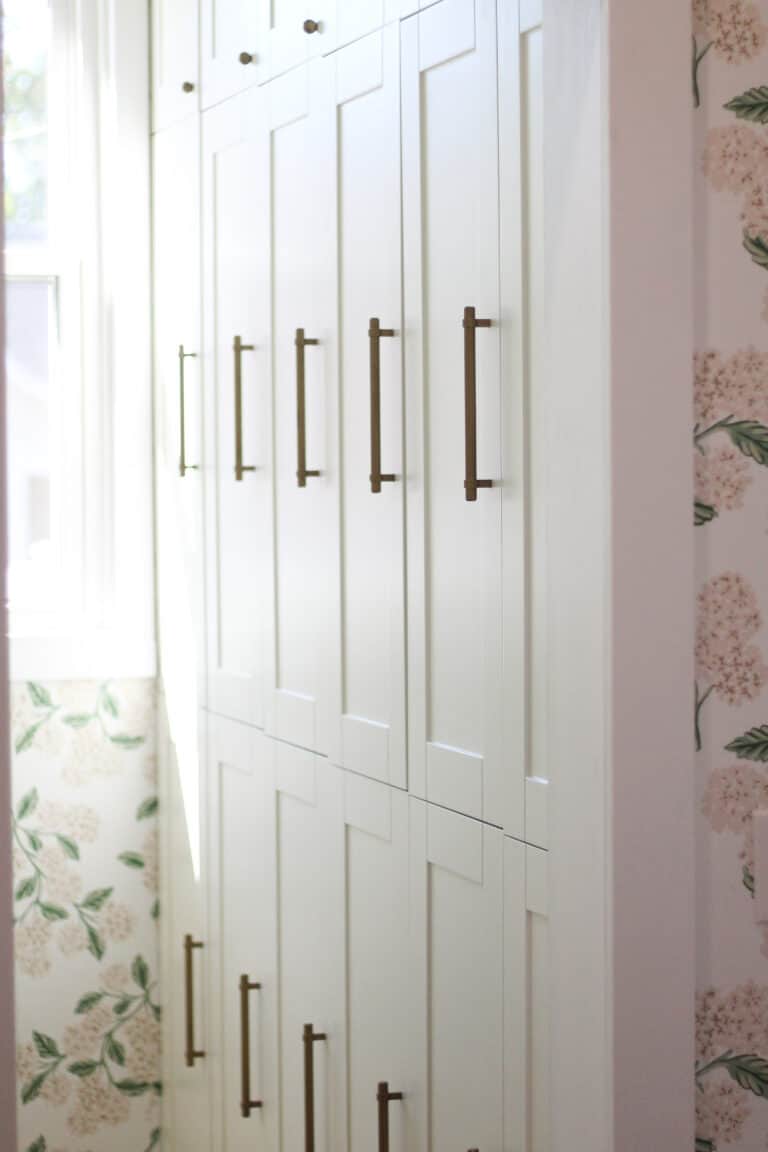 Klearvue started with a frameless box as a single cabinet. From there, you can mix and match your cover panels, drawer dividers, and doors to give you not only your ideal look, but also your ideal functionality within the cabinets. In total, there are over 40 different sizes that come in different heights and widths.
Unless you have a very custom layout, you should be able to find a size that works in your space. The modular boxes come with adjustable legs, which are beneficial for those of us with an older home and uneven floors. Additionally, you can mix and match your cabinet doors and drawer fronts to create over 250 different styles.
Design Your Custom Klearvue Cabinet With U Create
Designing your perfect space is easy with their online software, U Create. It is a free online tool, available via Menards, that allows you to play with your space and actually see how the different cabinets will look with various configurations.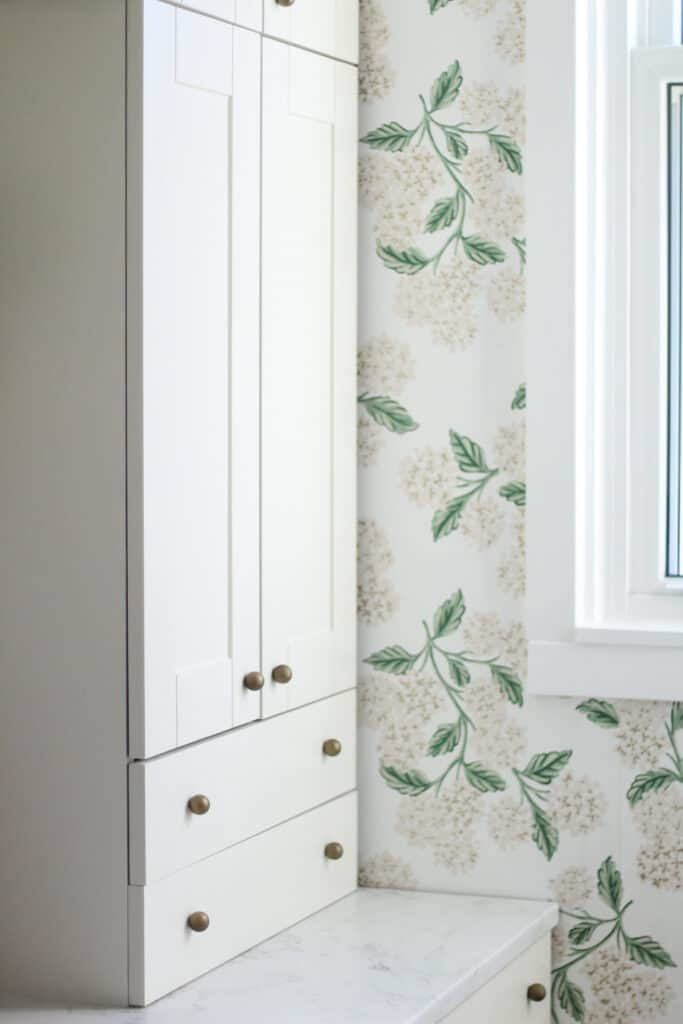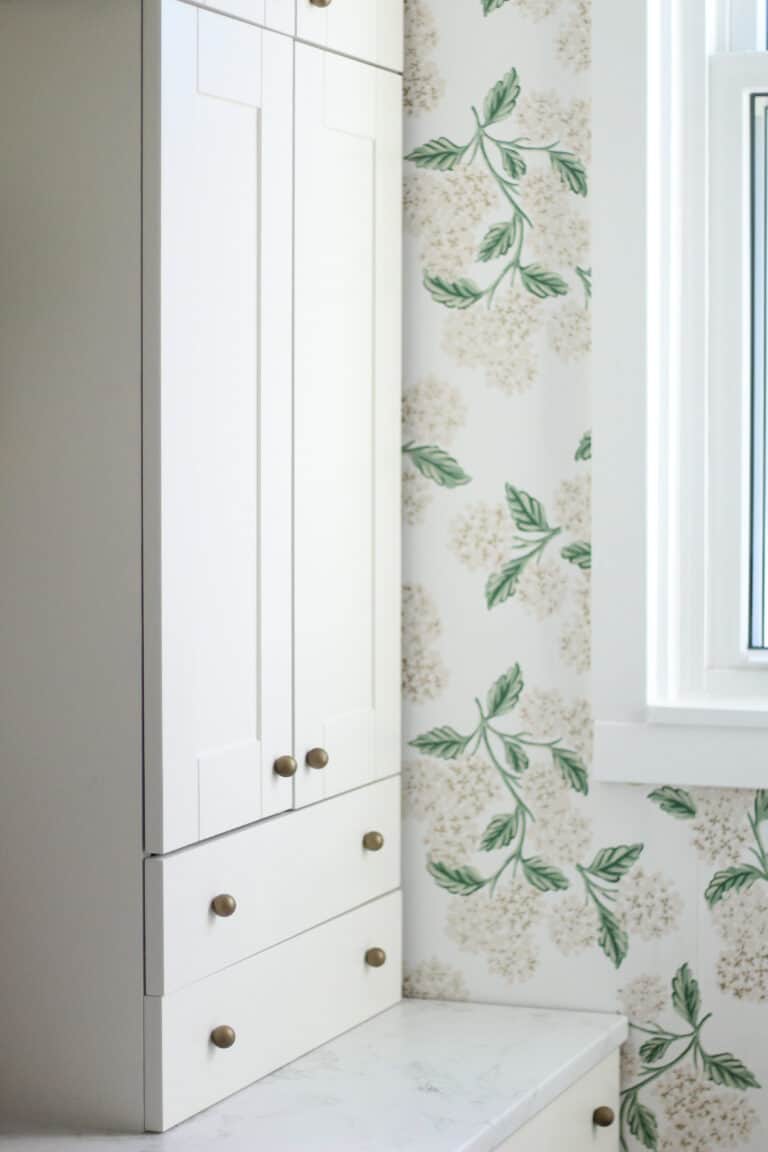 Try Out Styles & Sizes
What I love about this program is it is a great way to see how different styles and sizes can impact your design concept. If you have higher ceilings or a smaller space, it is a great idea to play with the heights and widths of the different cabinet sizes to see what would look good for your home.
Try Out New Layouts
You can also check for a different layout if your current layout is not functional for your family. Kitchen layouts are extremely important and in designing our butler's pantry, I spent quite a bit of time going through different scenarios to make our pantry functional.
U Create offers suggested layouts based on your measurements, but you can also create your own. While I love being able to create my own, I have friends who would be intimidated by this. Later, you can compare the layouts you created to see the differences.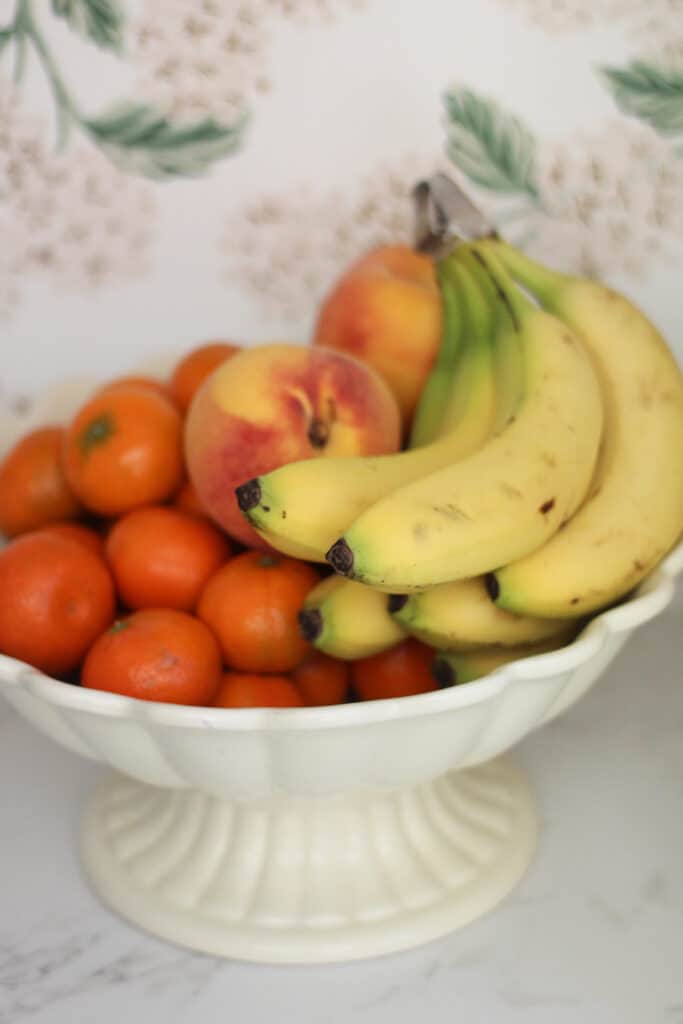 Visualize Your Space
Overall, this is a super easy program to use. I am impressed with the detailing in it as you are able to change the wall color, countertops, and insert toilets, showers, chimneys, etc. The program really allows you to visualize the space with their product in it.
You can check out different styles and filter based on your preferred design, color, or style. You are also able to try out different countertop designs too. Countertops can be sold separately. When you decide on the style, you're able to then find out more information based on the specific wall cabinet or lower cabinet.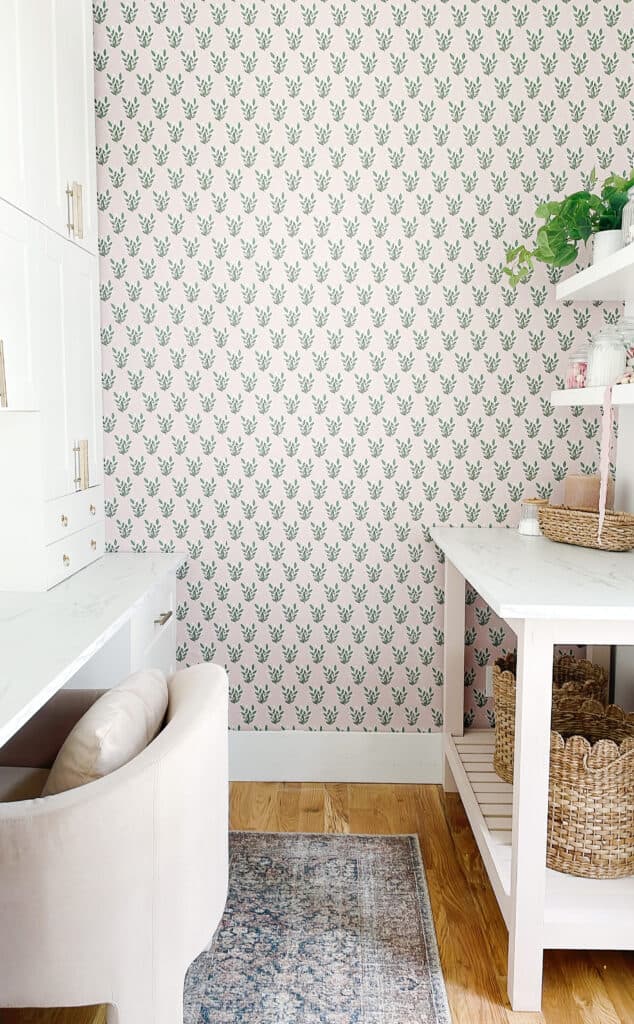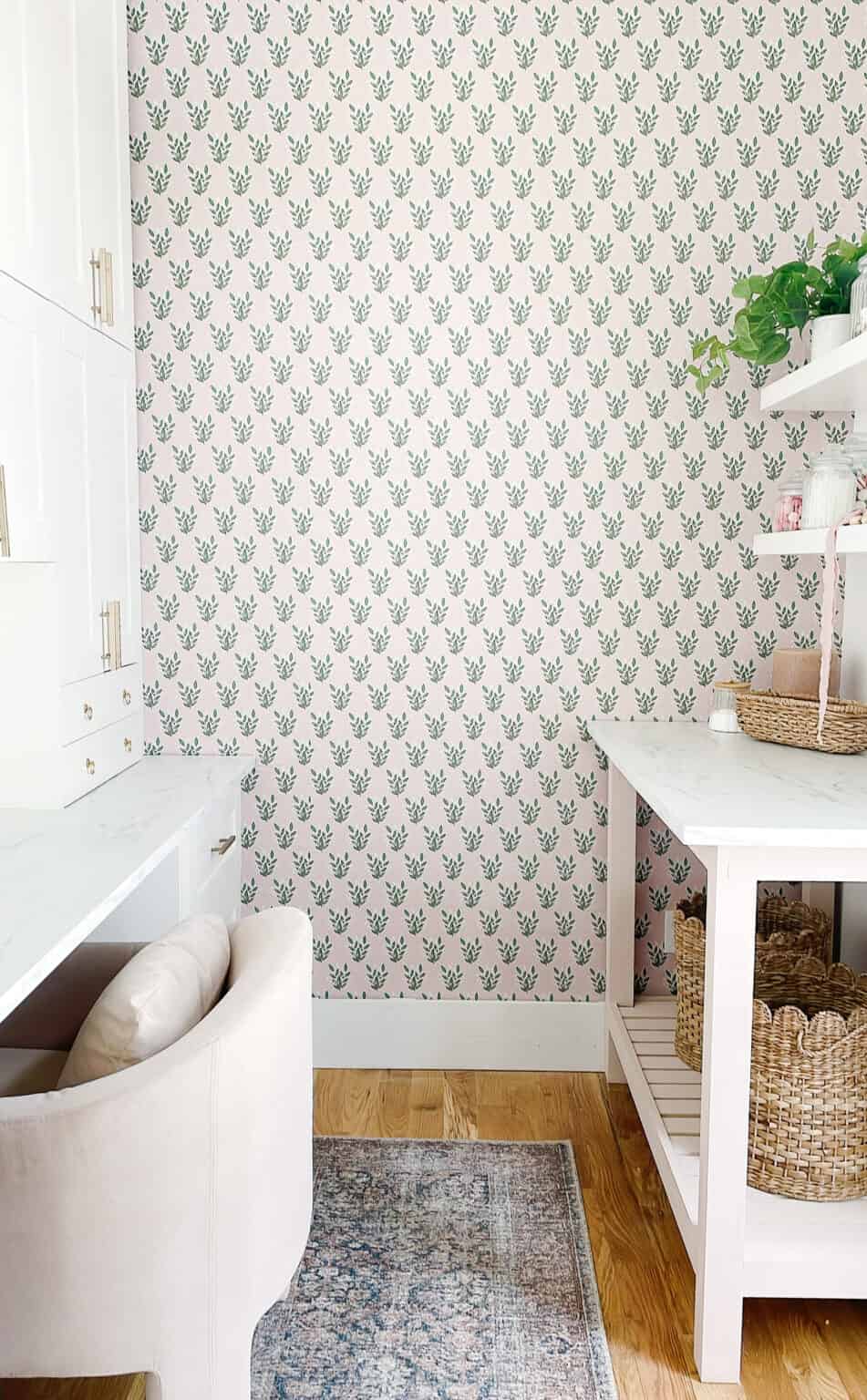 If you are looking for solid wood drawers or real wood cabinets, you will find that the majority of their base cabinets are made from MDF and painted. They do have several options that are stained wood, but most are MDF. As you work your way through the designing process, you'll be given the opportunity to add pull knobs to your design, toe kick plates, and cover panels to complete the look.
Lastly, you'll be given an itemized list of all your design choices and cost of each product. This is a great screen to save and keep for when you get all of your cabinets in stock. You'll want to keep an itemized list so you can quickly check off that you have received your products and to help organize it for install later.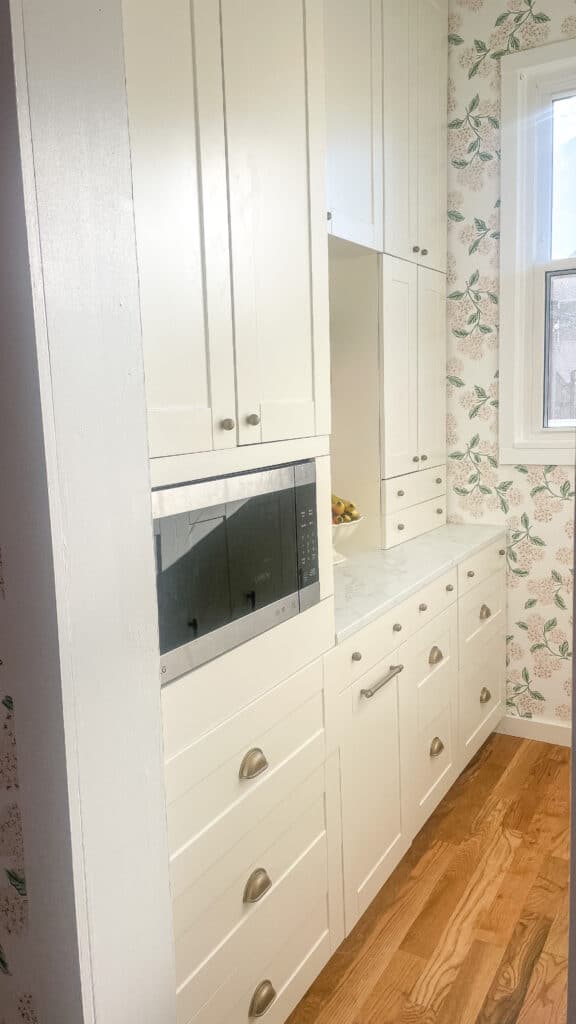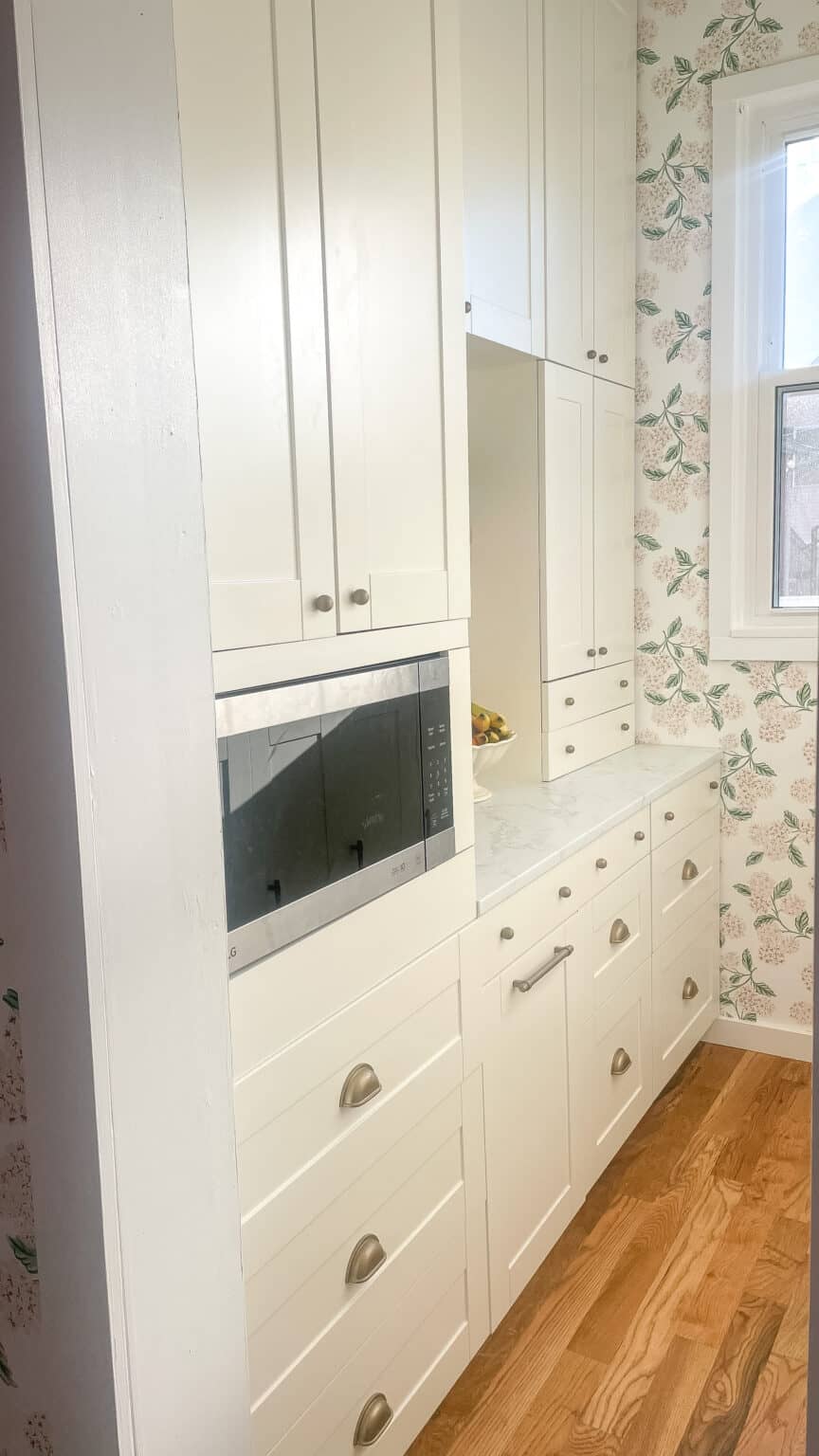 Klearvue Cabinetry Reviews
Now that I've gone over what Klearvue Cabinetry is and how you can use their design service to visualize it in your space, let's talk about the pros and cons of these cabinets. Let me preface these Klearvue cabinets reviews that if you want custom cabinets and have the budget and that expectation, then you'll be disappointed in these products.
Nothing beats custom cabinetry, but you pay for that look and it isn't a luxury that everyone can or will want to implement in their own home. However, if you go in with the expectation that you are getting cabinetry at an affordable price point, with a user-friendly install, and makes your room functional, then you'll be in the right mindset.
Pros:
Price Point
The biggest seller for me on these cabinets was the price point. They are extremely affordable and won't break your budget. We knew we wanted to use them in our smaller office and ended up loving the look and process so much that we wound up using them in our butler pantry. That project was a much bigger scope and ended up costing us around $10,000. Of that $10,000 we spent $8,500 on the cabinets alone! This would have been significantly more expensive had we not gone with the Klearvue kitchen cabinets.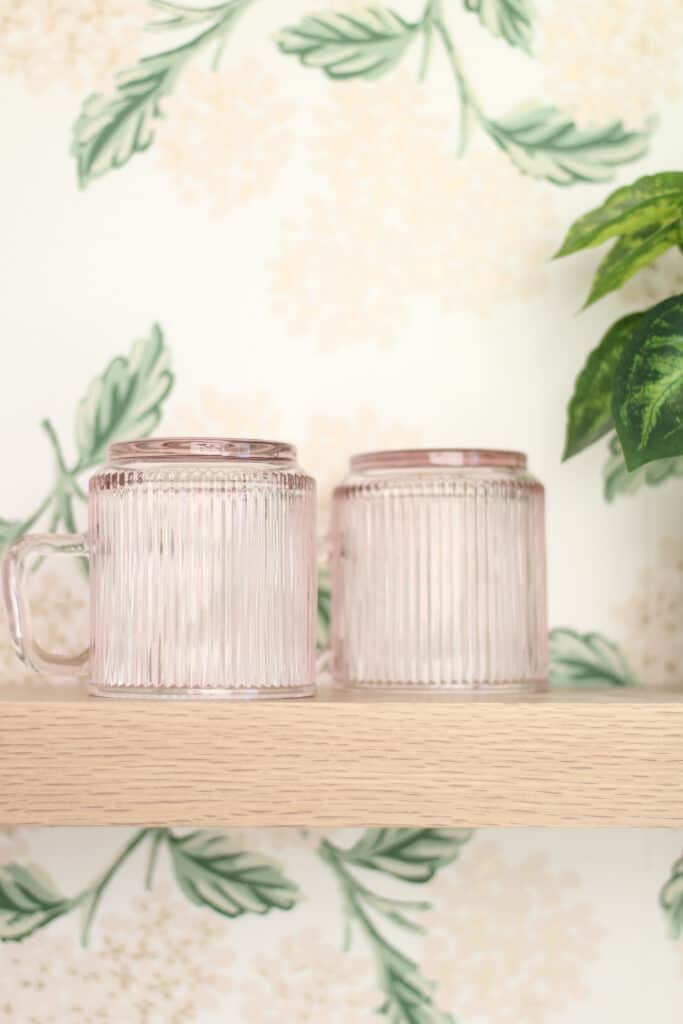 Ease of Design Services
I loved how easy it was to design our projects using their U Create software. It really is a well thought-out tool that makes the process easy.
Lots of Sizes & Options
With an older home, you'd be surprised at how many times we need an item special ordered. Either the size is off or it hasn't been made in over 60 years. Needless to say, I love that there are tons of sizes and options that can fit any space. With our narrow pantry, we found the perfect size to fit and still make the room not feel overly crowded.
Interchangeable Doors & Drawers
Since the drawers and doors are interchangeable, you can easily replace any that may get damaged via Menards. We have four kids and no matter how well built an item is our family tests its durability.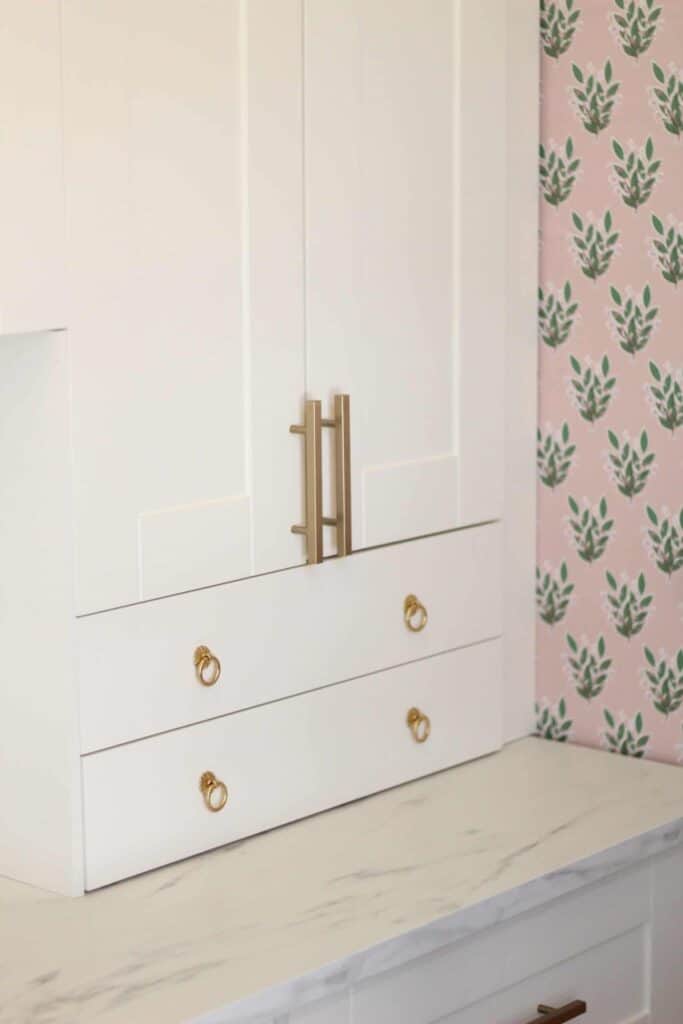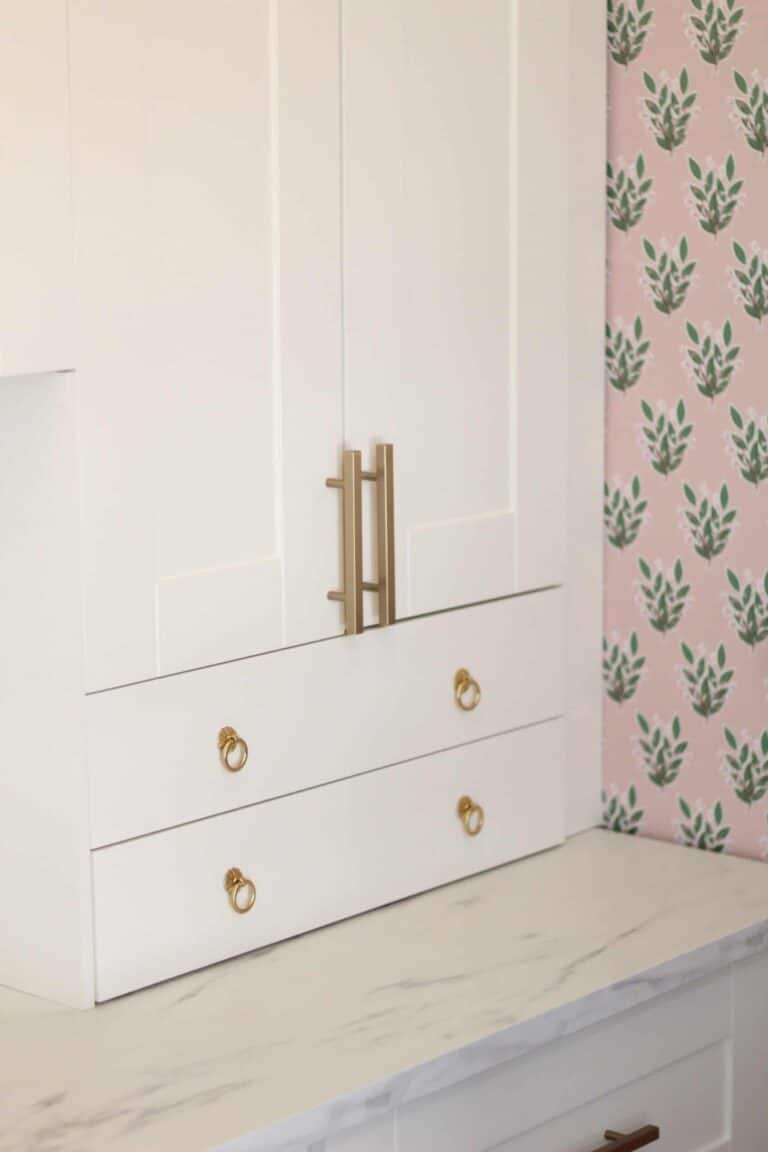 Custom Look For Less
With the interchangeable drawers and doors, you can mix and match different styles to create a custom Klearvue cabinet at a fraction of the price. I felt like we opted to go with Klearvue over Ikea cabinets because Klearvue cabinetry had a more classic look. Ikea has a much more modern style. Typically, I love modern looks, but I wanted something more classic and timeless. I also appreciated that they had so many more options.
User Friendly Installation Guide
The installation is fairly user-friendly. I will say that if you aren't a big fan of power tools and comfortable around basic tools, you may want to find a friend who is. Overall, you will need to know how to use a drill and a miter saw. Between the installation guide, YouTube videos, and customer support, you shouldn't have any issues installing.
Some cabinets do not come pre-assembled, so you will need to do that yourself. Drawers come in kits and take about 5 minutes a piece to assemble.  The larger overside cabinets will need to be assembled and the first one might take you some time, but you will catch on quickly. Your traditional upper and lower cabinets however will come assembled. Assembling the cabinet boxes will depend on your skill level and difficulty of placement.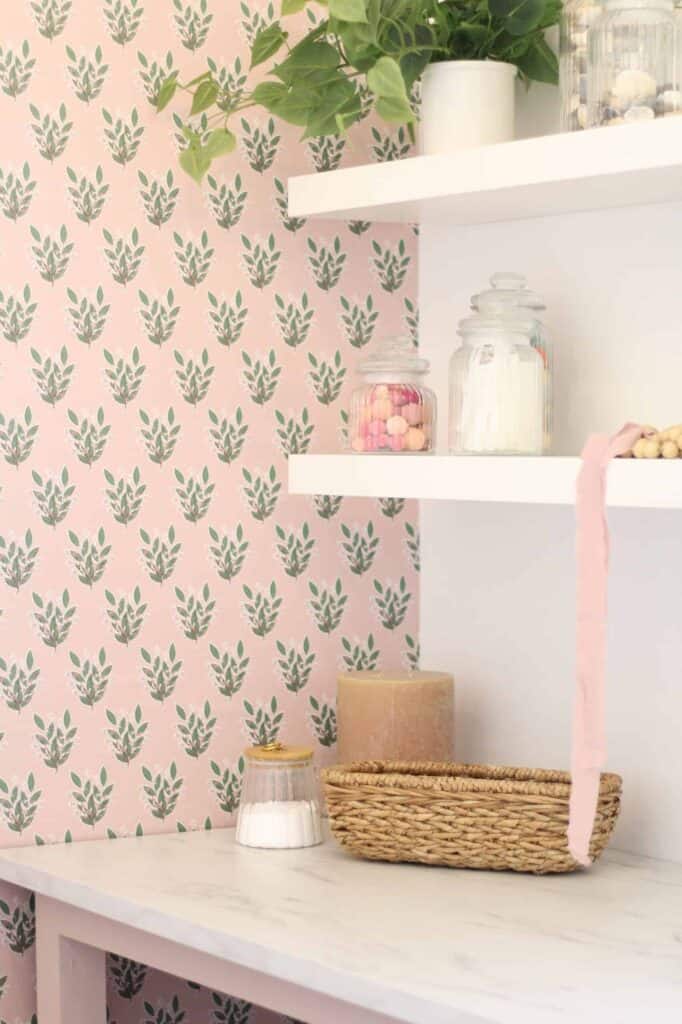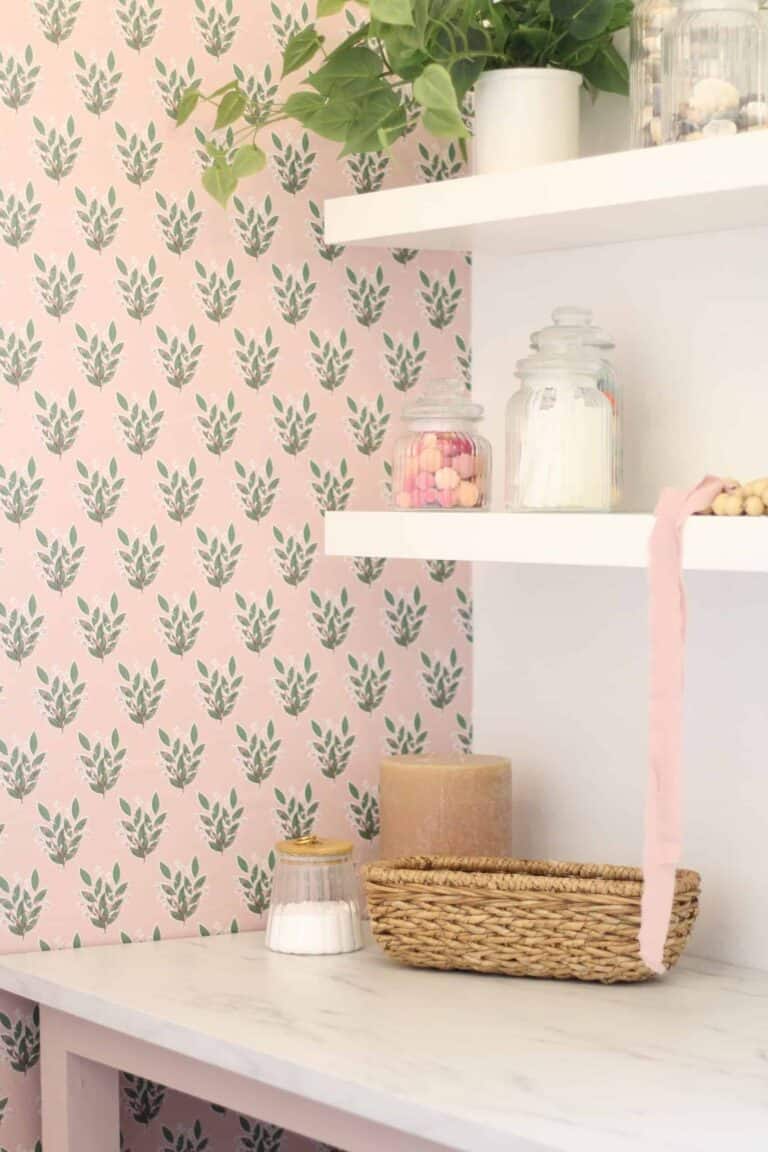 Lots of Accessories & Options
Another great benefit of Klearvue is their versatility in cabinet accessories and options. With so many size options, you can easily create inner spice racks that pull out or hidden waste baskets. If you want to get real fancy, you can even make hidden interior drawers for your junk or to hide chocolate from your toddlers.
Stain & Water Resistant
The cabinets are both stain and water resistant. If you have kids in your family, the you'll appreciate that not every single smudge shows. Regardless, kids will test out how well your cabinets can withstand wear and tear. You can clean the cabinets with a microfiber cloth to rid them of any smudge marks.
Soft Close Feature
A lot of cabinet makers add on an additional cost if you want this feature.  Again, kids will test your patience and the worst thing you can hear is a cabinet slamming.  With the soft close feature, you won't have your kids slamming your drawers or cabinets.  As an added bonus, the feature is included in all styles.
All in one with Hardware
The quality of the hardware has been great for us, and you get everything you need so there are no extra hardware store runs.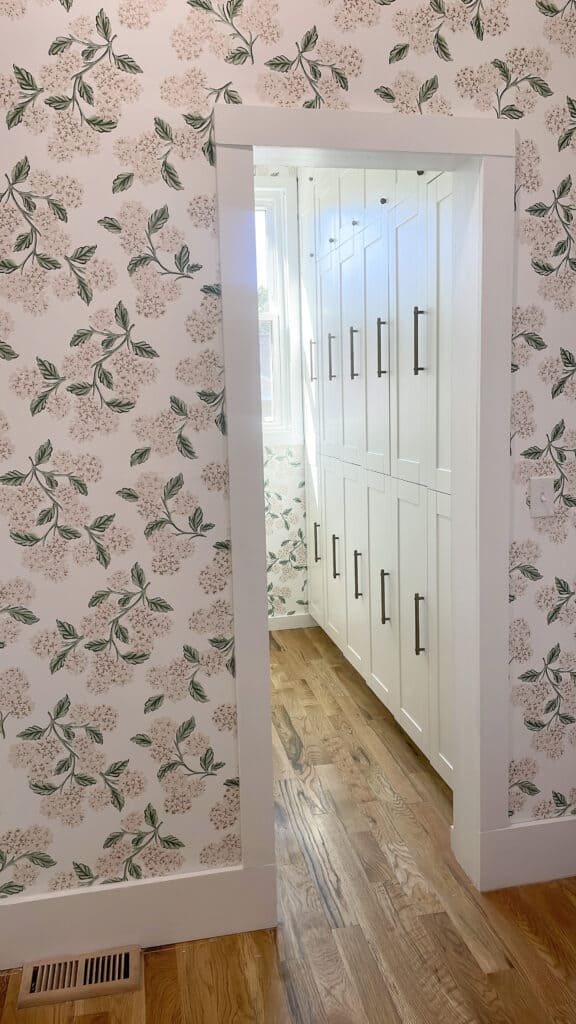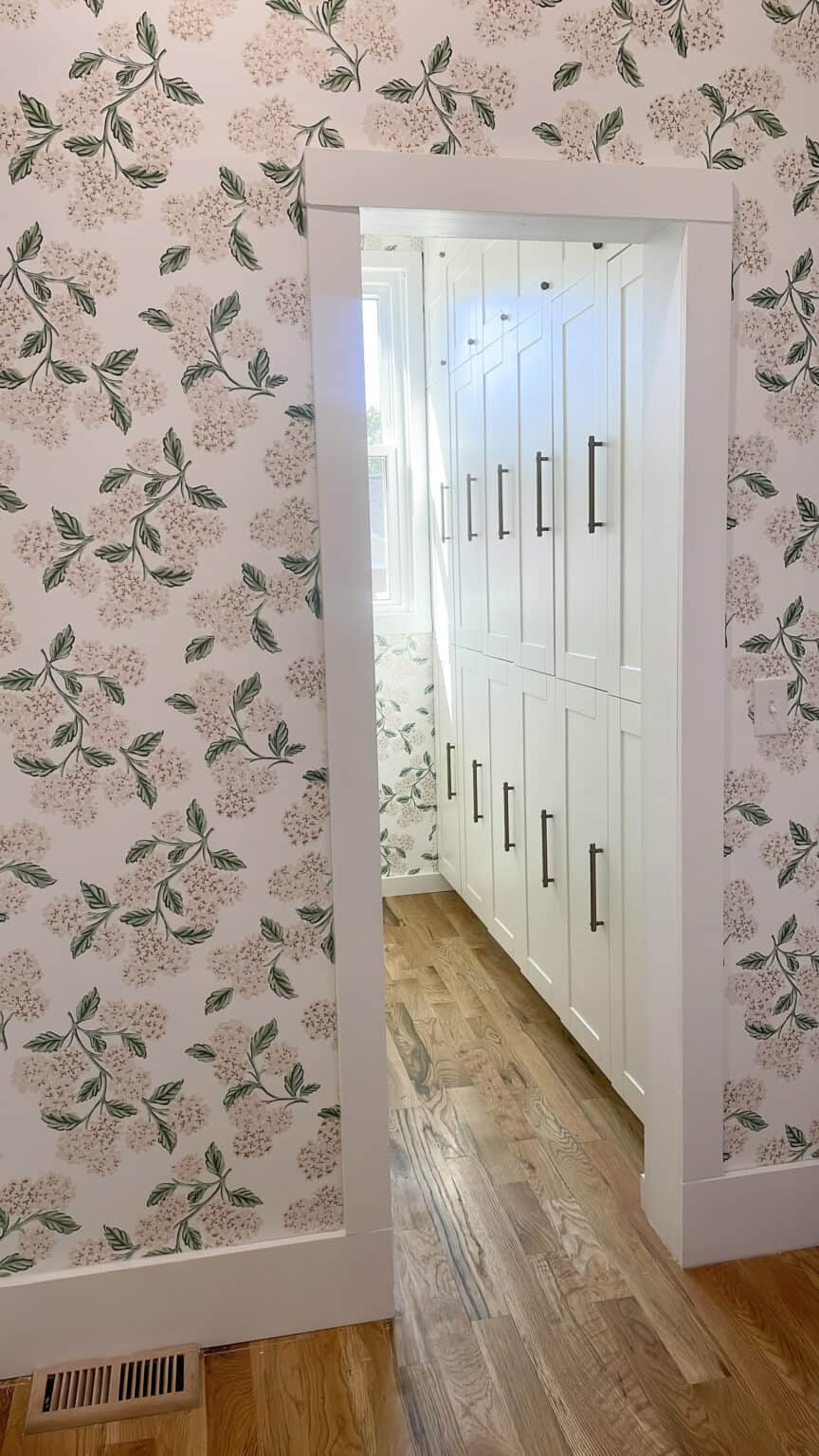 Cons:
Now that we've talked about all of the pros, let's go over the cons.
Damaged Products With Unloading
Fortunately, we did not encounter this problem, however, this is something that was fairly common among others. Depending on how you get your cabinets, you may have damaged boxes which result in your cabinets being damaged as well.
If you are picking up the cabinets yourself, you'll want to spend time checking the products to ensure the boxes are not damaged and handled with care. If you have a contractor picking them up, I would reiterate to the contractor that you want those boxes double checked. Heck, I'd even be there during loading.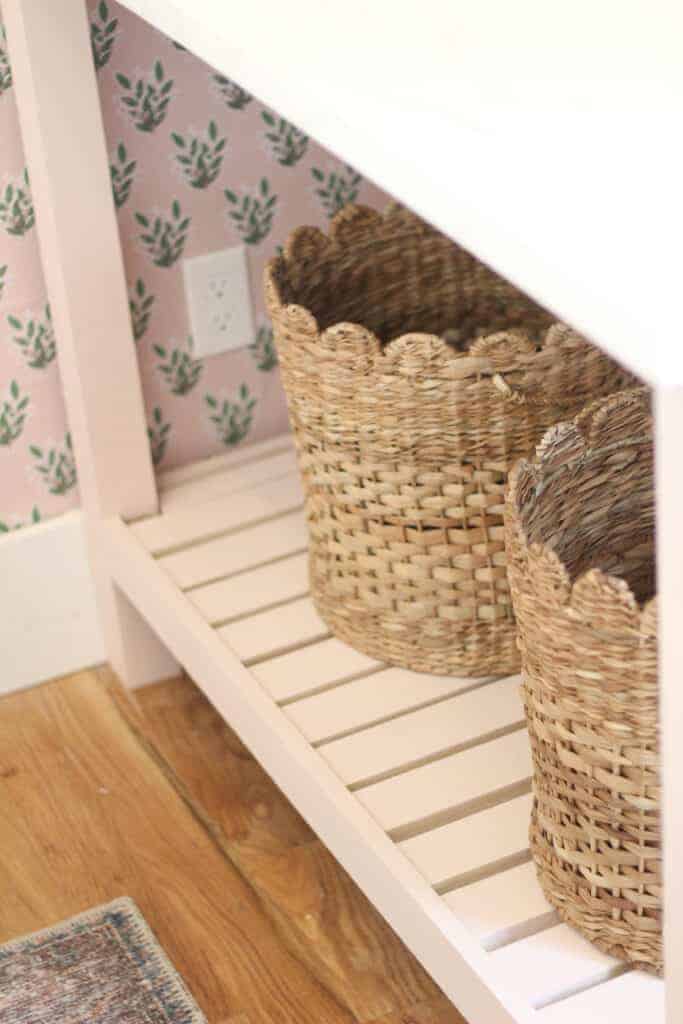 Cover Panels Chip Easily
The material of the cover panels is not the best. I will say that you'll need to handle it with care or you may see some chipping around the edges. However, we chose to paint the sides instead of using cover panels. We were able to paint match the cabinets and I think it gives a much more professional finish.
Cover Panels May Require Cutting
In order to get your cover panels to fit exactly, there may be some cutting required.  This can be intimidating if you aren't used to a saw.  Again, we opted to paint our sides so we didn't run into this issue.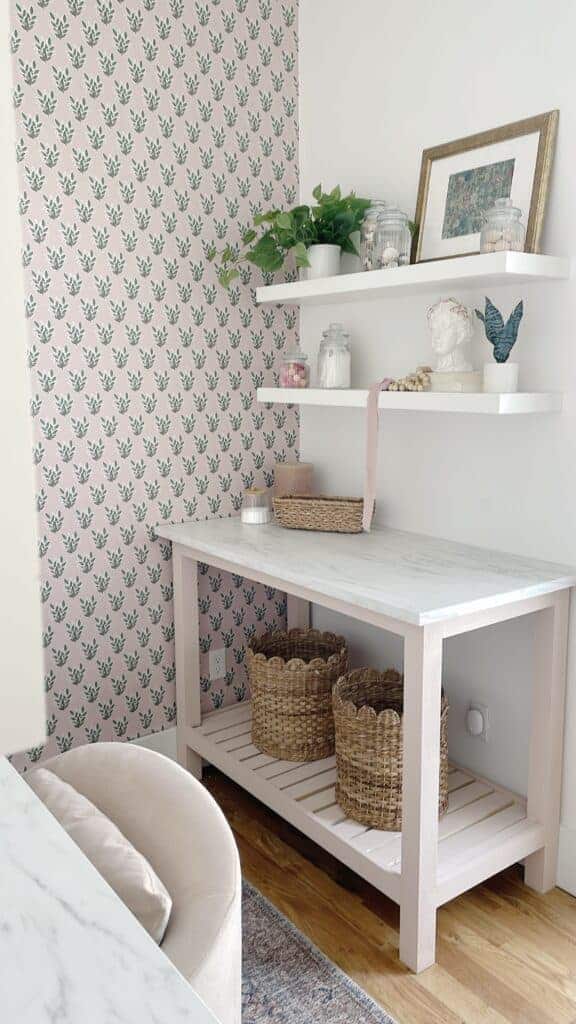 Install Can Be Intimidating
The day your cabinets arrive you will have a ton of boxes. When you look at all you have to do you may start to panic and think you aren't capable of this project. You are capable and you will do it one step at a time.If you aren't familiar with a drill or a saw, have a friend come over and help for the first few steps and then you'll find your groove.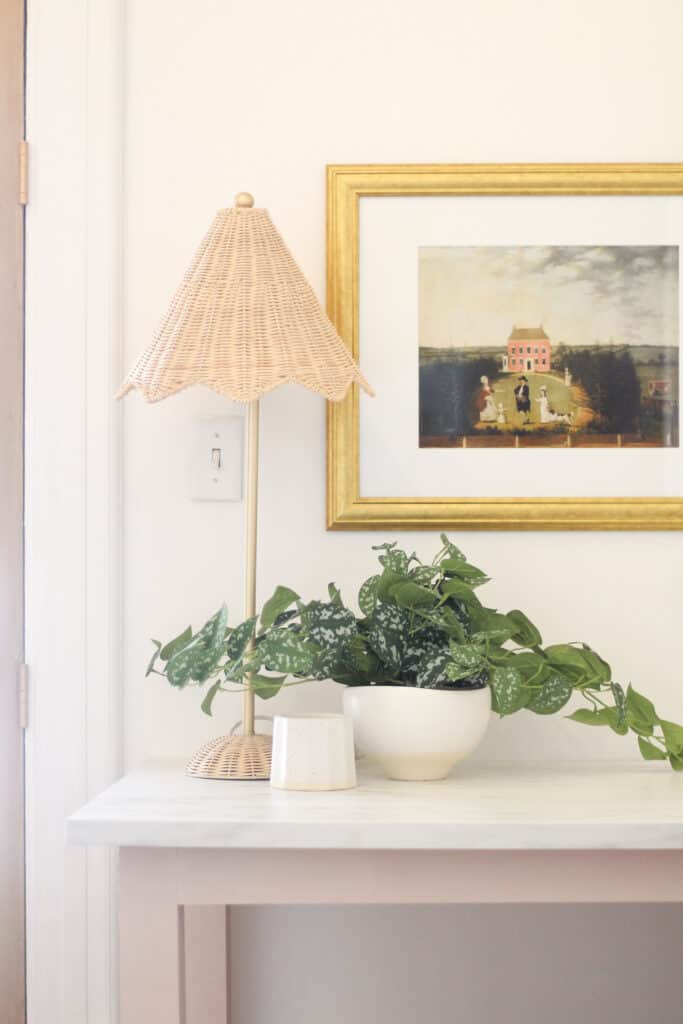 To help combat the panic of the sheer volume of products ordered, you'll want to stay organized. One tip that really helped us, is to keep a spreadsheet of everything you ordered. You'll want to know the item number, how many of each is ordered, and a brief description. When your order comes in, you'll want to check off that you received everything based on your spreadsheet.
As you are organizing and checking your list, you can systematically organize it by cabinet parts and number them based on that. You should pay attention to the correct sides of each item. Having everything set aside and organized really helped the process go smoother.
Other Posts You'll Love
Small Home Office Makeover | Functional Butler's Pantry | DIY Built In Cabinets
Pin This Photo Below For Later
I hope you found my Klearvue cabinetry review helpful. Before I begin a big project, I always like to see what exactly I'm up against. I will say that we have installed these cabinets in two rooms and have so far loved the process and the products. We plan on installing them again in our mudroom when the time comes. Overall, the cabinets are at a great price point, with easy DIY install and you have tons of styles to choose from for a custom look for less. Be sure to pin the photo below for later, and if you don't already – follow me on Instagram (@arinsolange) and Tik Tok (@arinsolange) for more helpful hints. If you have any questions leave them in the comments below and I will get back to you!