With two little boys – fall toddler boy clothes is definitely on my radar every year. Jack is now in uniforms, so my go to is shopping for Walker and finding all the great toddler finds. Below you will find a round up of my favorite options for boys this year, as well as great tips when it comes to shopping for boys!.
This post contains affiliate links – post originally written 8/19 updated 9/22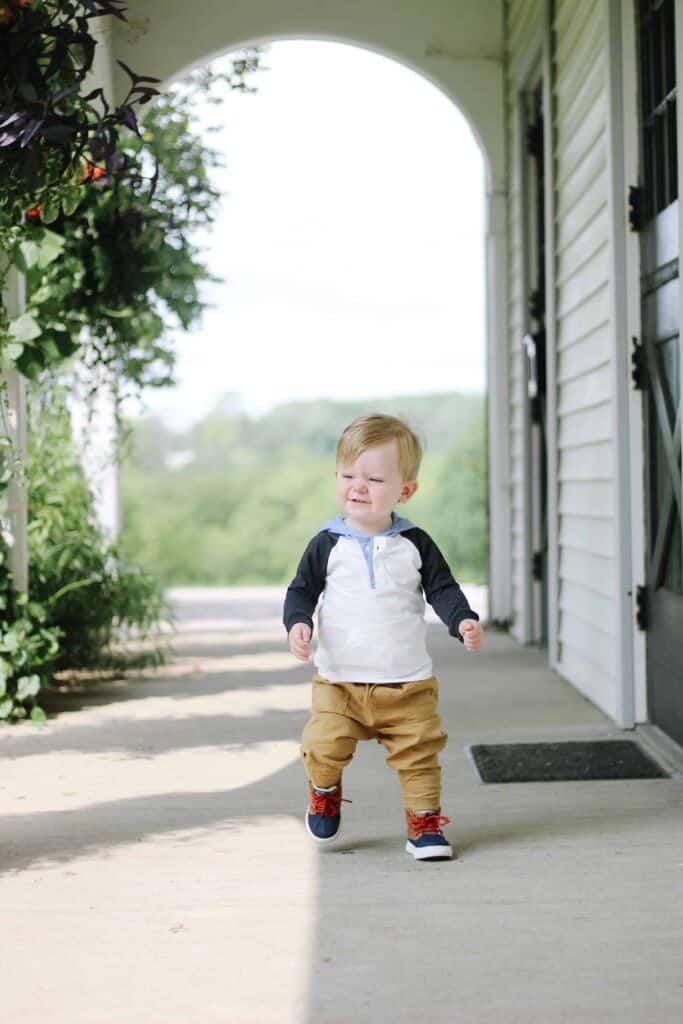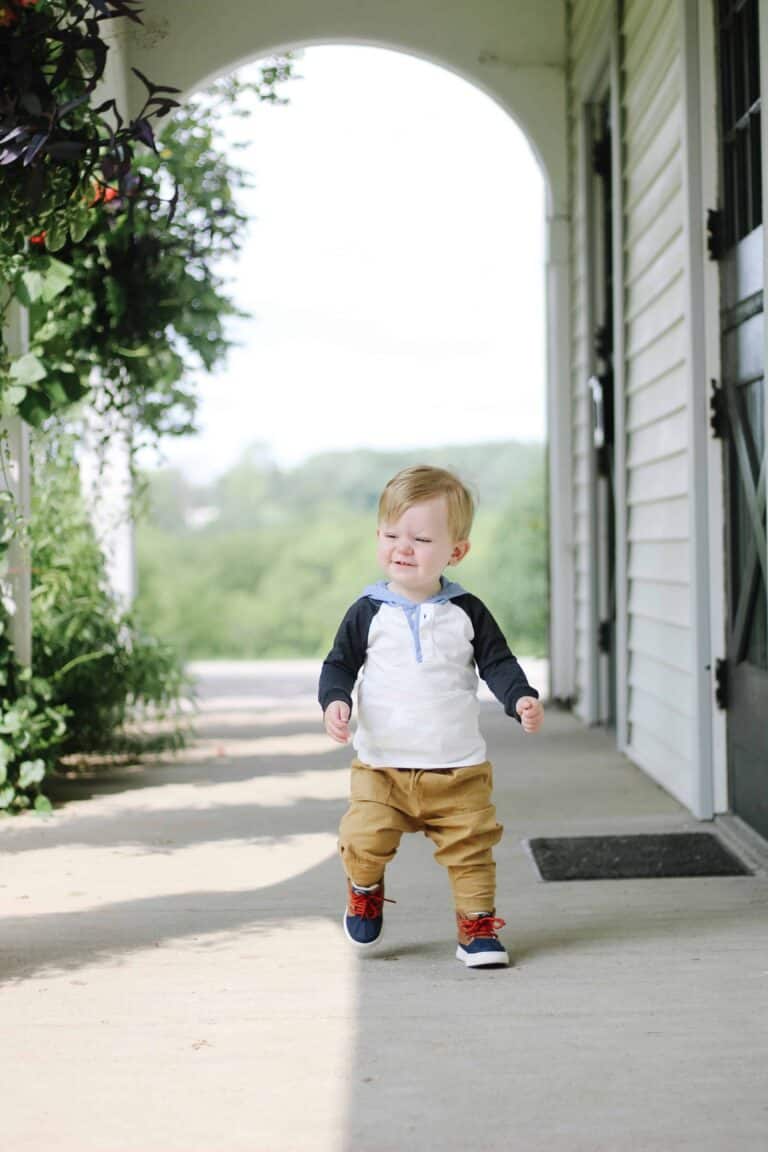 Fall Toddler Boy Clothes
I find that shopping for boys can be just as fun as it is shopping for girls, I just have to be more picky!
I seriously always forget how many boy mama's are reading and following, because you guys were EXCITED for this post. I try really hard to find unique finds that aren't from the normal big stores for the most part so you can pair these pieces with Target finds and such.
Lots of what you will see in this post is from Amazon, because what is better than clothing that comes via Prime??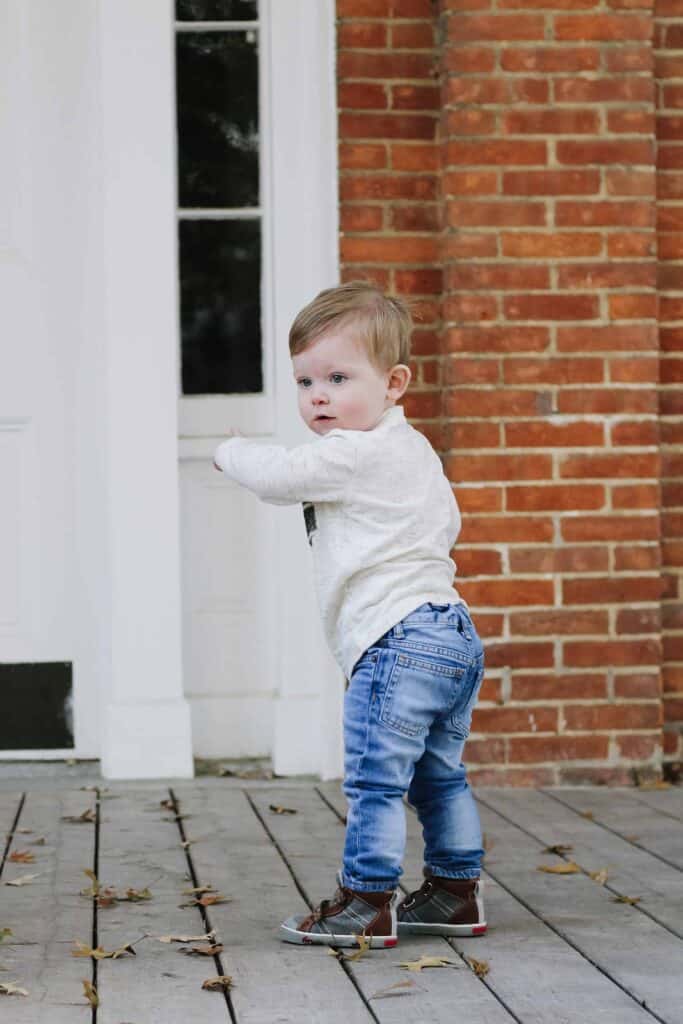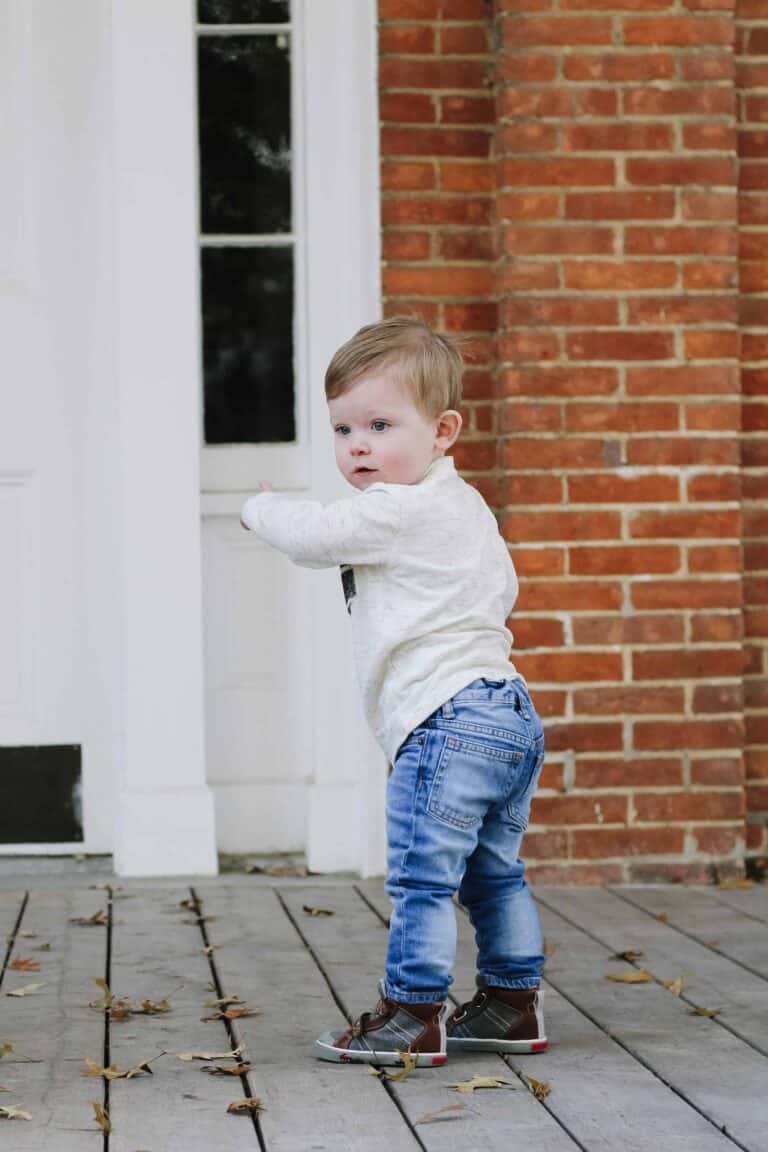 What to Look for in Boys Clothes
When it comes to shopping for boys – I tend to think doing a sort of 'capsule' wardrobe is easier. If you don't know what that is – it is basically buying only mix and match pieces for your wardrobe.
Maybe 7 bottoms and 10 tops that can all mix and match.
Boys clothes can all sort of coordinate in an easy way because their colors tend to be in a smaller color pallet, so it is a great way to save on space and money.
The round up below is all mix and match and a great way to get solids and prints all for the season.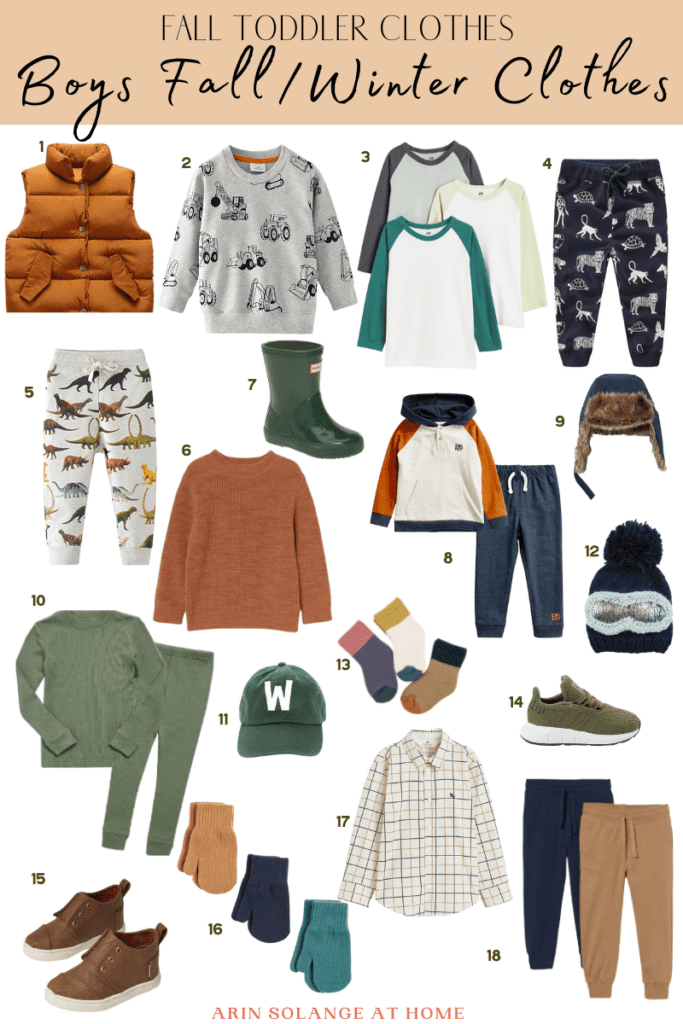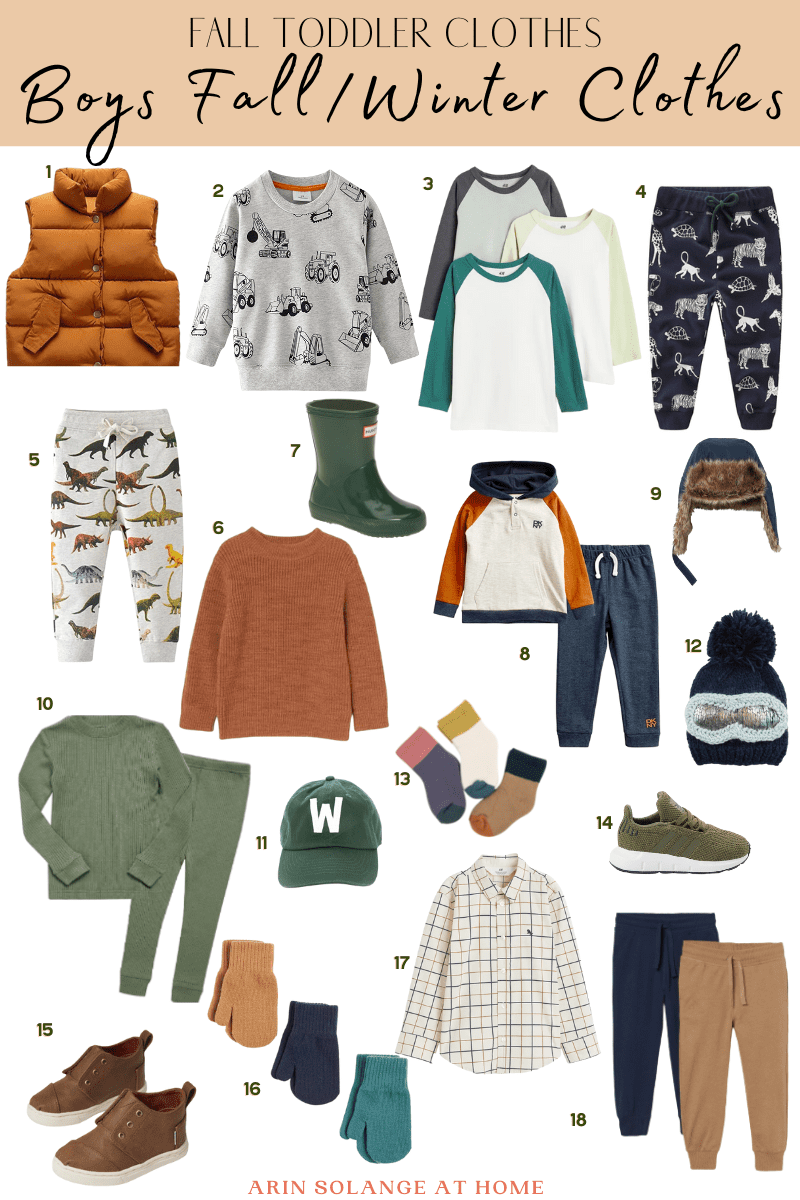 Shop Fall Clothes Before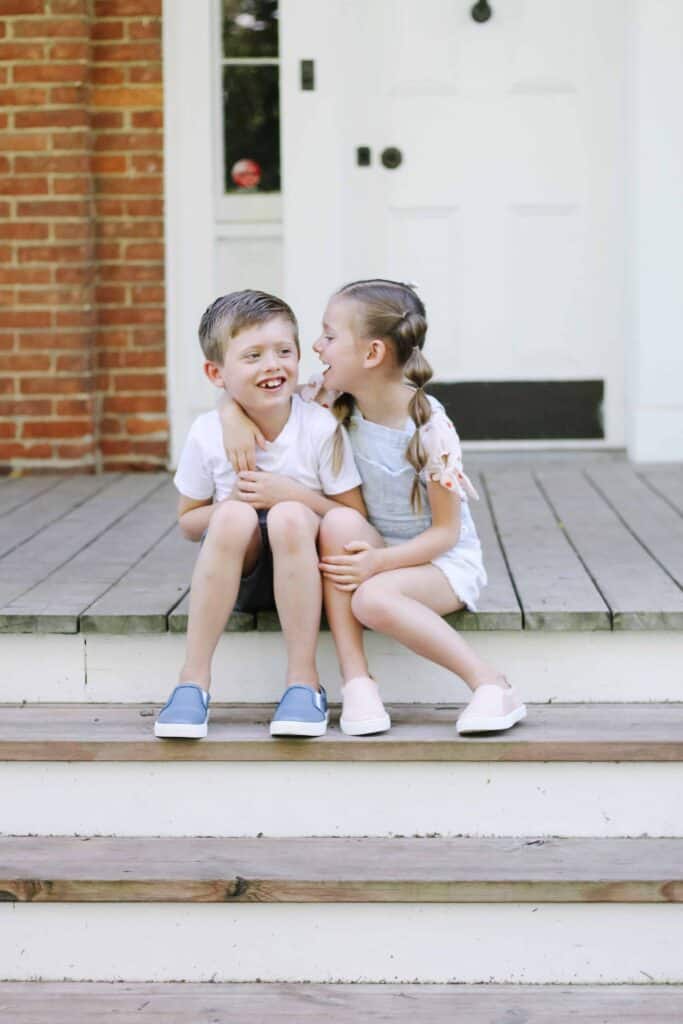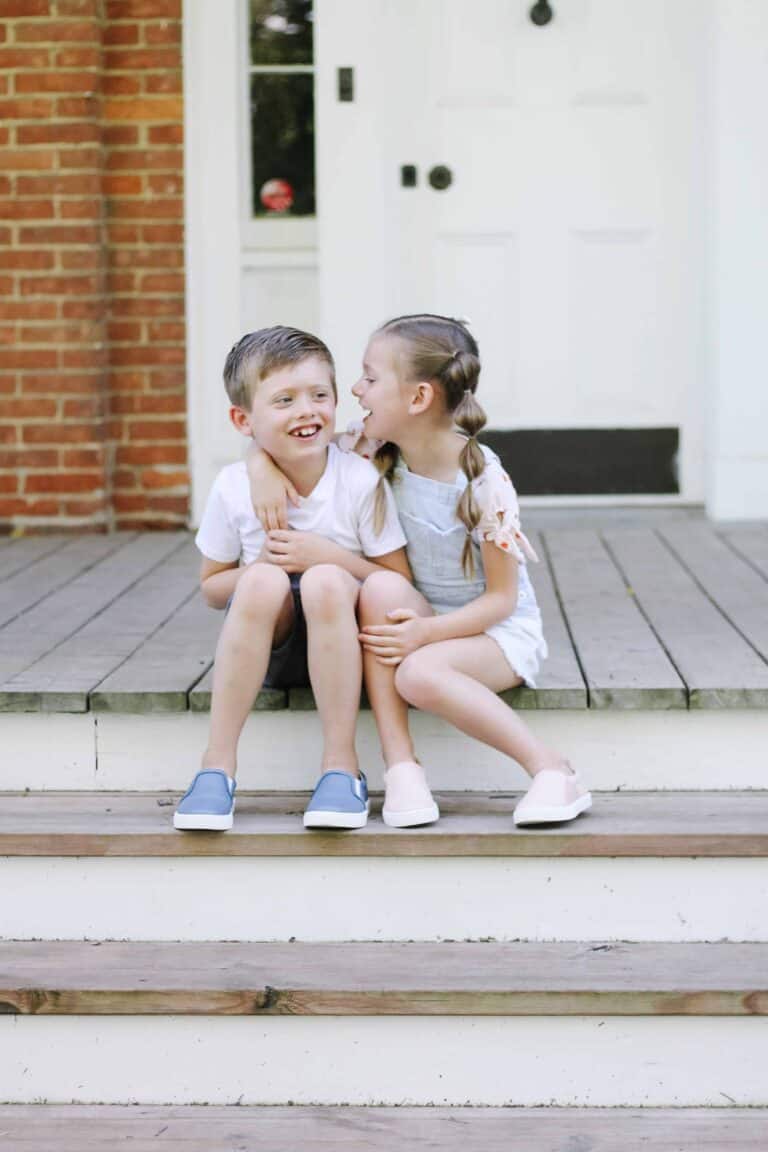 Other Posts You Will Love
Hopefully that helps you find some great items to make a fall wardrobe for your boy, but if you still need more unique fall toddler boy clothes ideas, check out the two posts below!
Last Years Post (still so good!) | Fall Decor | Christmas Pajamas for the Family
Pin the Photo Below for Later
Hopefully this helped you find some great fall toddler boy clothes, and you feel like you have better direction when shopping. If you have any questions reach out via the comments below. Follow me on Instagram (@arinsolange) and Tik Tok! Be sure to pin the image below for later!