Halloween is just around the corner – which means that holiday decorating is in full force. I recently talked about how much I love to use children's books as decor in this post, so it seemed only appropriate to do a post on the best Halloween books for toddlers. When we did this DIY book nook I had visions of making a fun space for the kids each holiday, so I was really excited for this first holiday to come around! I will link to all the fun decor on the post, and be sure to enter on Instagram for a banner to create your own book nook.
This post contains affiliate links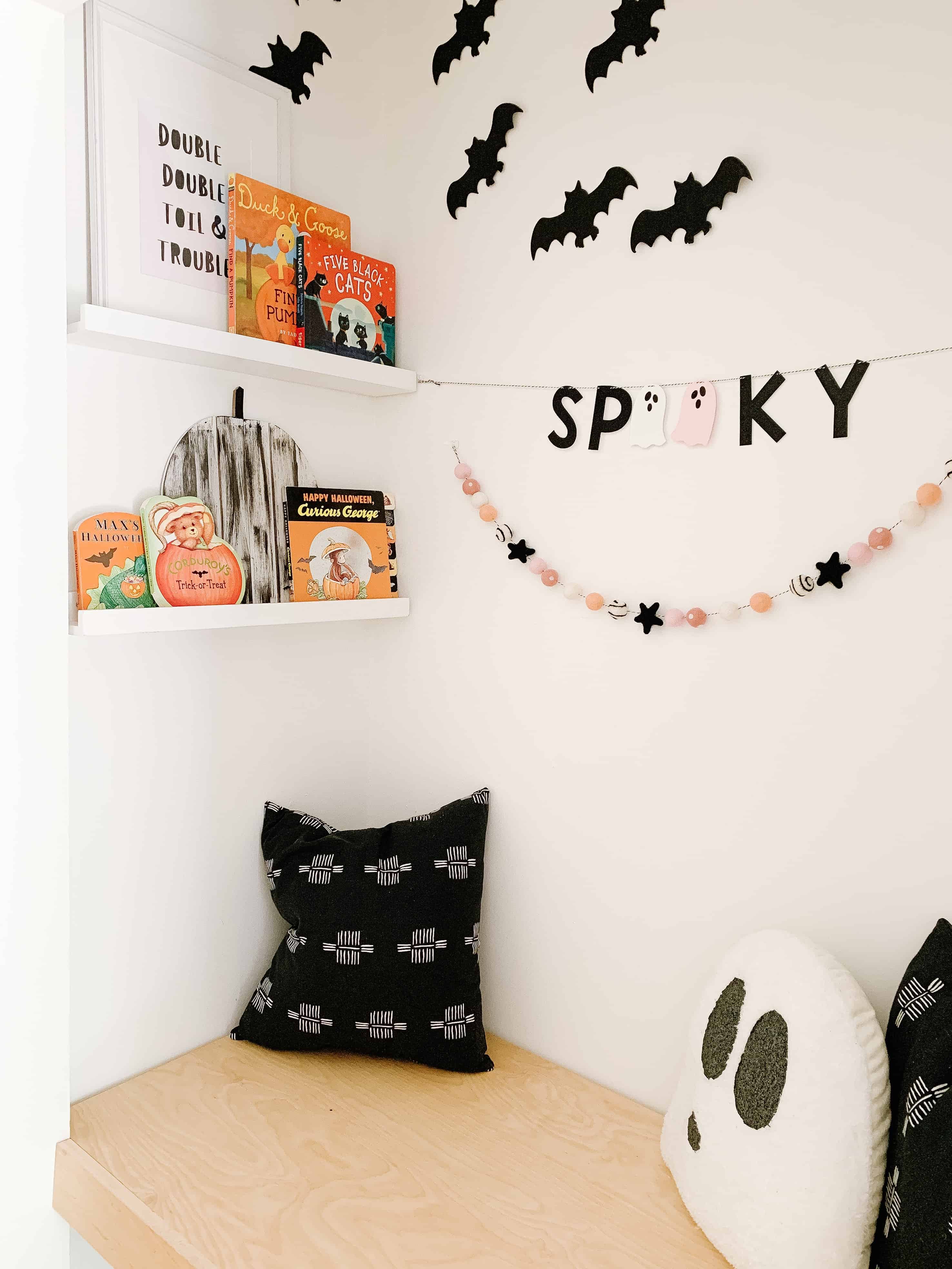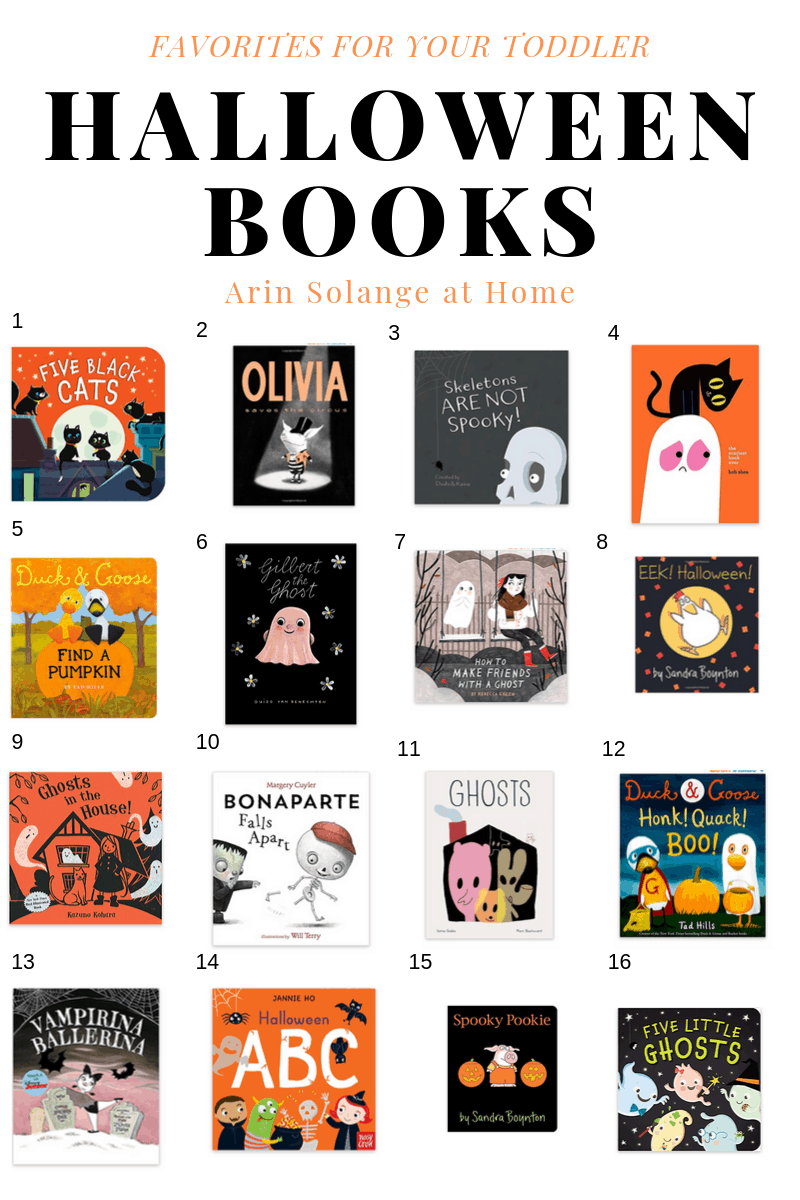 Best Halloween Books for Toddlers
1 | 2 | 3 | 4 | 5 | 6 | 7 | 8 | 9 | 10 | 11 | 12 | 13 | 14 | 15 | 16
There is a good mix of board books and non board books in this round up and we own most of them. When it comes to using them as display, I try to stick to a similar color scheme, but then I keep a basket of the other holiday books for the kids in the basement (think ones with the buttons that make noise and such) for them to enjoy too!
Halloween Book Display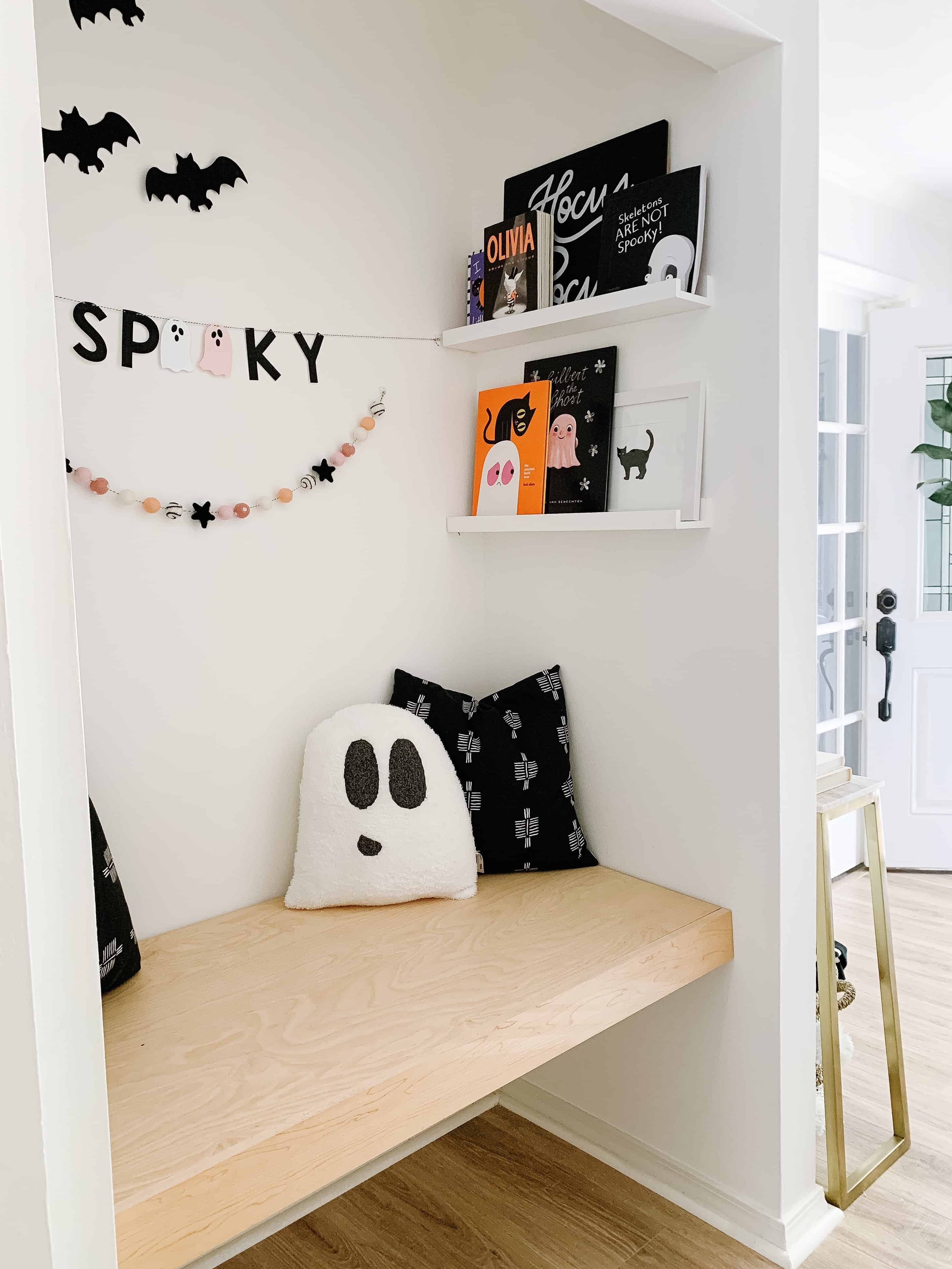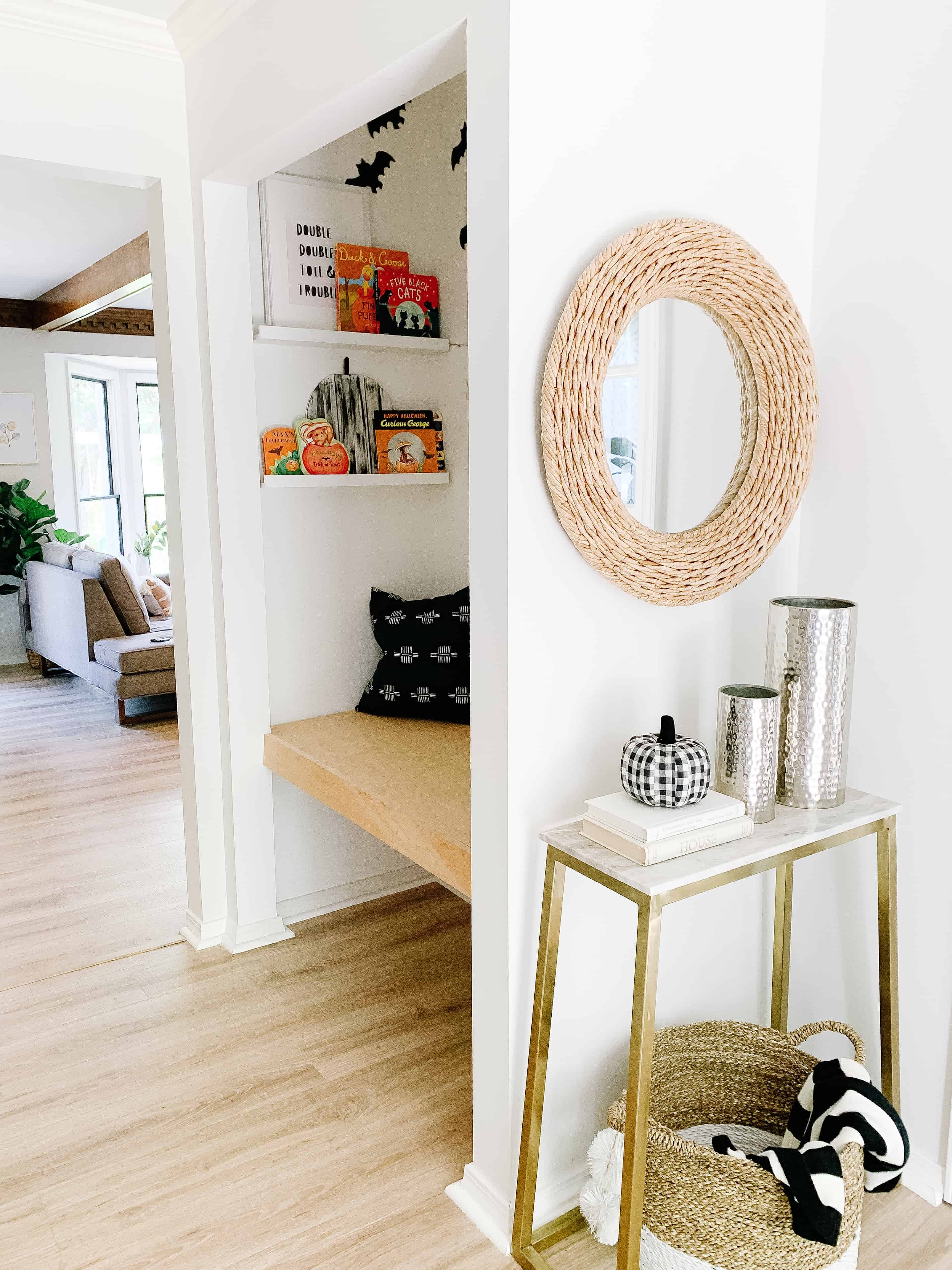 We took down all our year round books for these Halloween books in our upstairs reading nook. I incorporated a couple pieces of decor and a few pieces of printable art on the shelves as well, and hung some fun banners.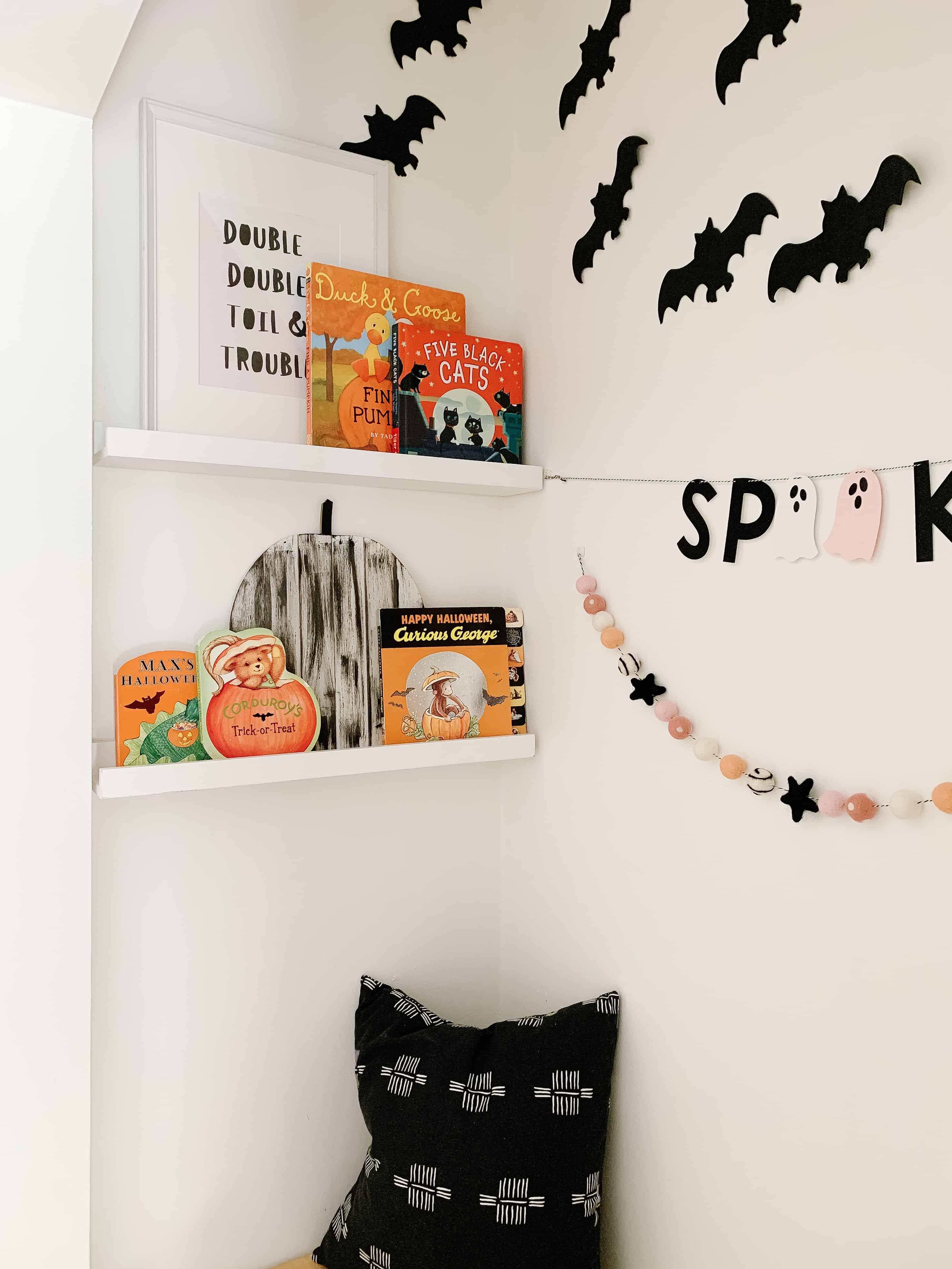 Grab the Free Printable Art Here.
One of my favorite ways to really add to an area during the holidays is these fun banners from Glitter Party Co. I have used them for so many occasions and they really are the best! Then I added some cute little bats, and changed out my pillows to something that matches (they are sewn by me so I don't have a link). Last I added this ghost pillow that the kids LOVE, and it was set. I love that it adds a little area of decor on the main floor that is totally geared towards the kids.
SHOP DECOR
(pillow is sold out so similar)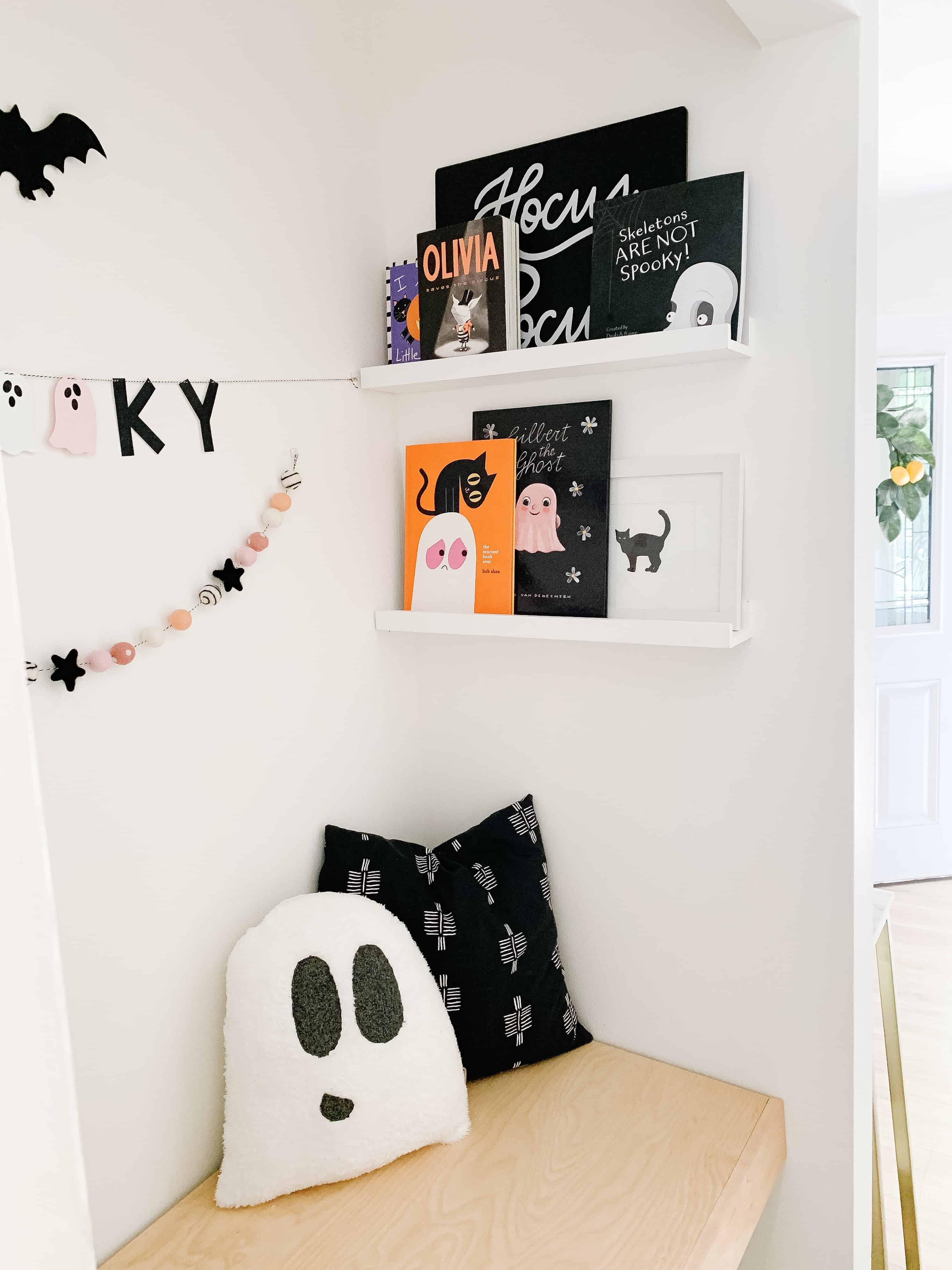 If you have any questions on the best toddler Halloween Books, please feel free to leave me a comment below, and make sure you check out the rest of my book posts HERE, and Halloween Posts HERE.
Pin Photo Below for Later