I have been trying to round up this blog post for you all for so long, and keep forgetting.  I have our whole house painted in neutral colors, and get asked a lot what the best modern neutral paint colors are.  So in an effort to show you a good side by side of the colors I have chosen to use, as well as where they are in the house, check out this blog post on the paint colors in our house!
This Post Contains affiliate links
Best Modern Neutral Paint Colors
Okay, when I say best – these are the best of the ones I have used.  I try to make paint decisions somewhat quickly and most of the time they pay off.  I will also talk a bit about painting rooms in this post too to give you my favorite tricks ( hint – buying a paint sprayer will be the best choice you've ever made).
To see more photos of our house, check out home tour tab!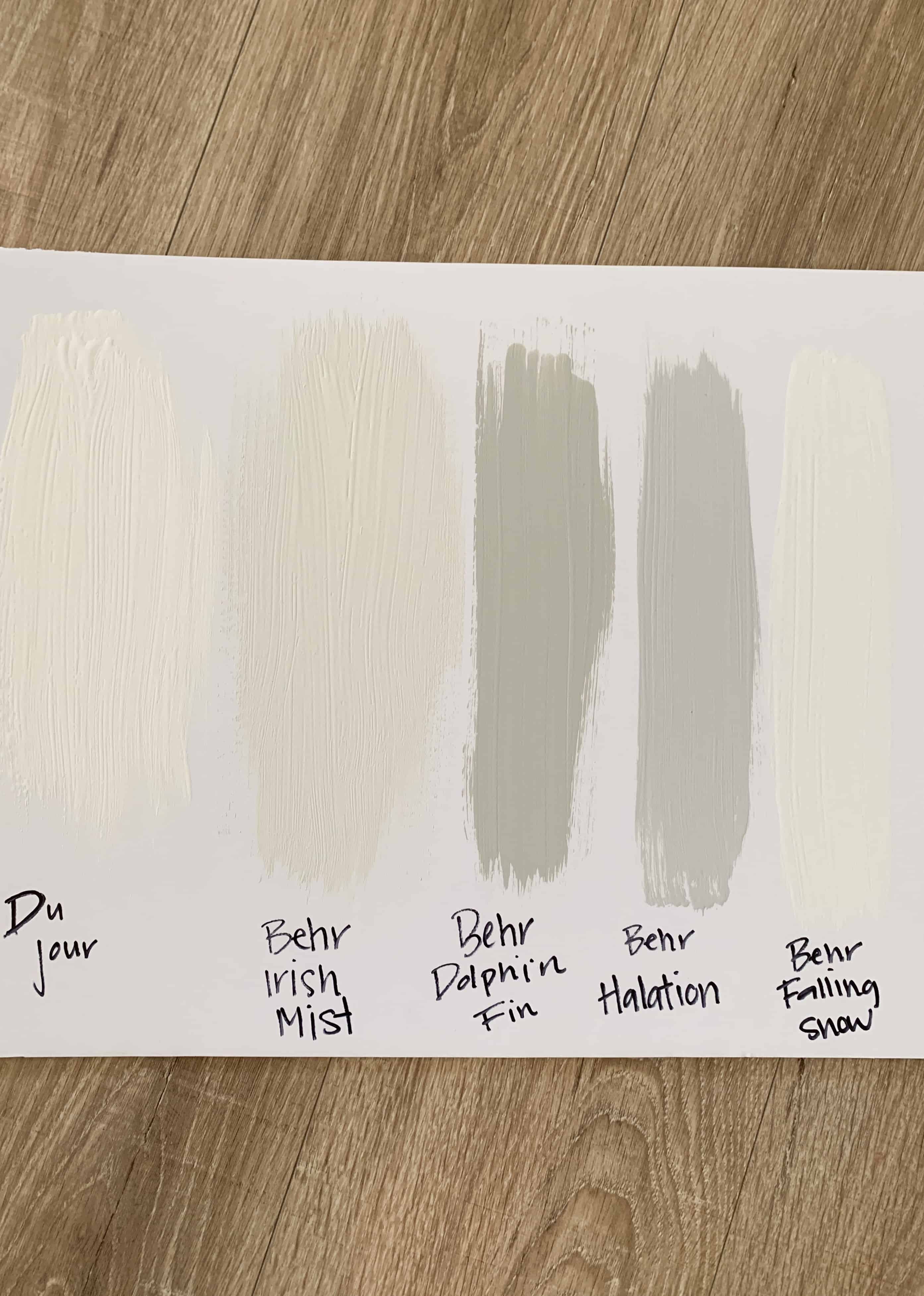 Behr – Irish Mist
When we moved into our house I decided to paint basically the whole thing Behr – Irish Mist because I had painted our last house the same color and loved it.  It is technically a grey, but as you can see from the swatch it is barely grey.  In our home the Main floor other than the dining room and office, upstairs hallways, master bedroom, and kids bathroom are all painted in this color.  Check out the photos below to see how it looks in different spaces.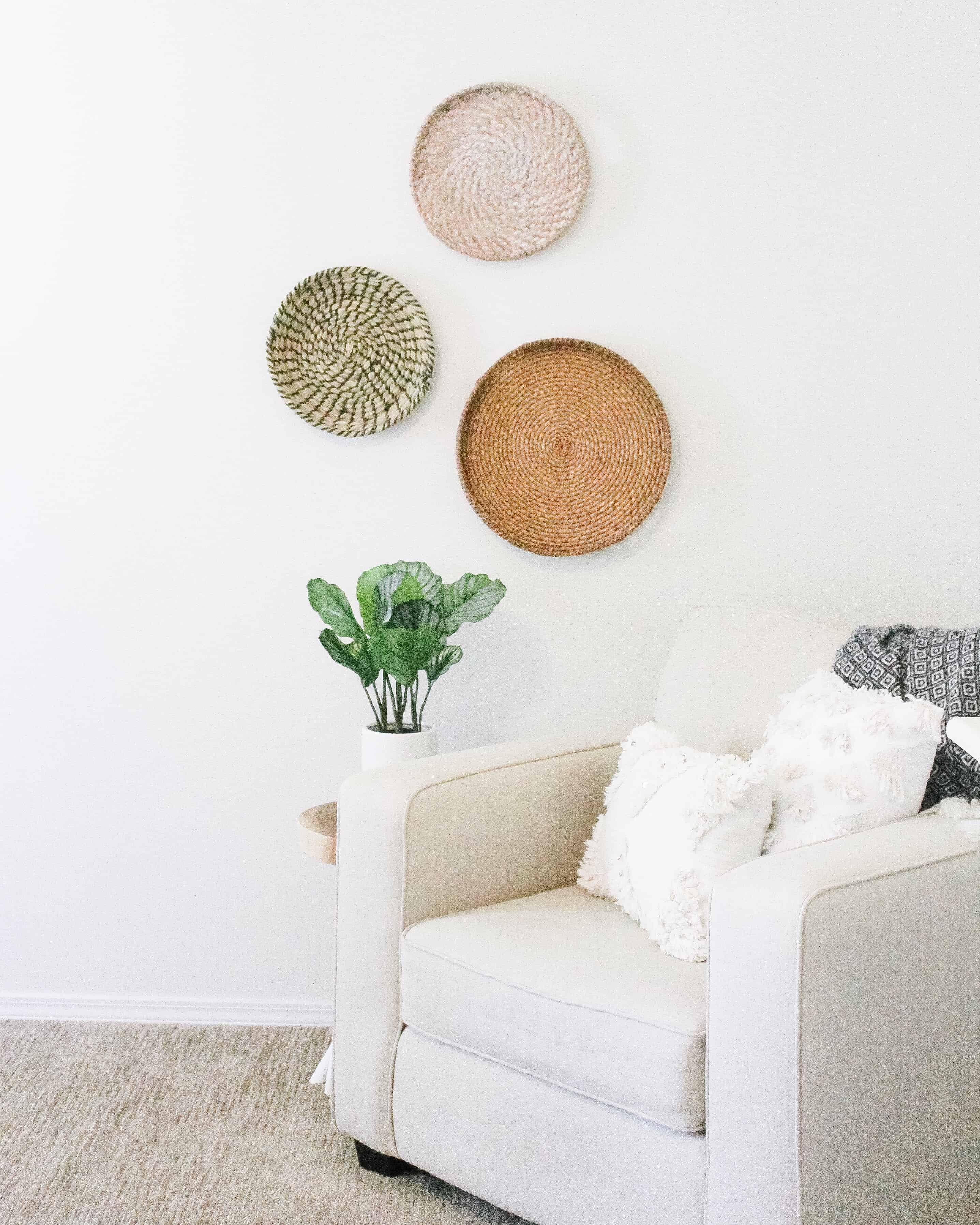 Master bedroom – See More here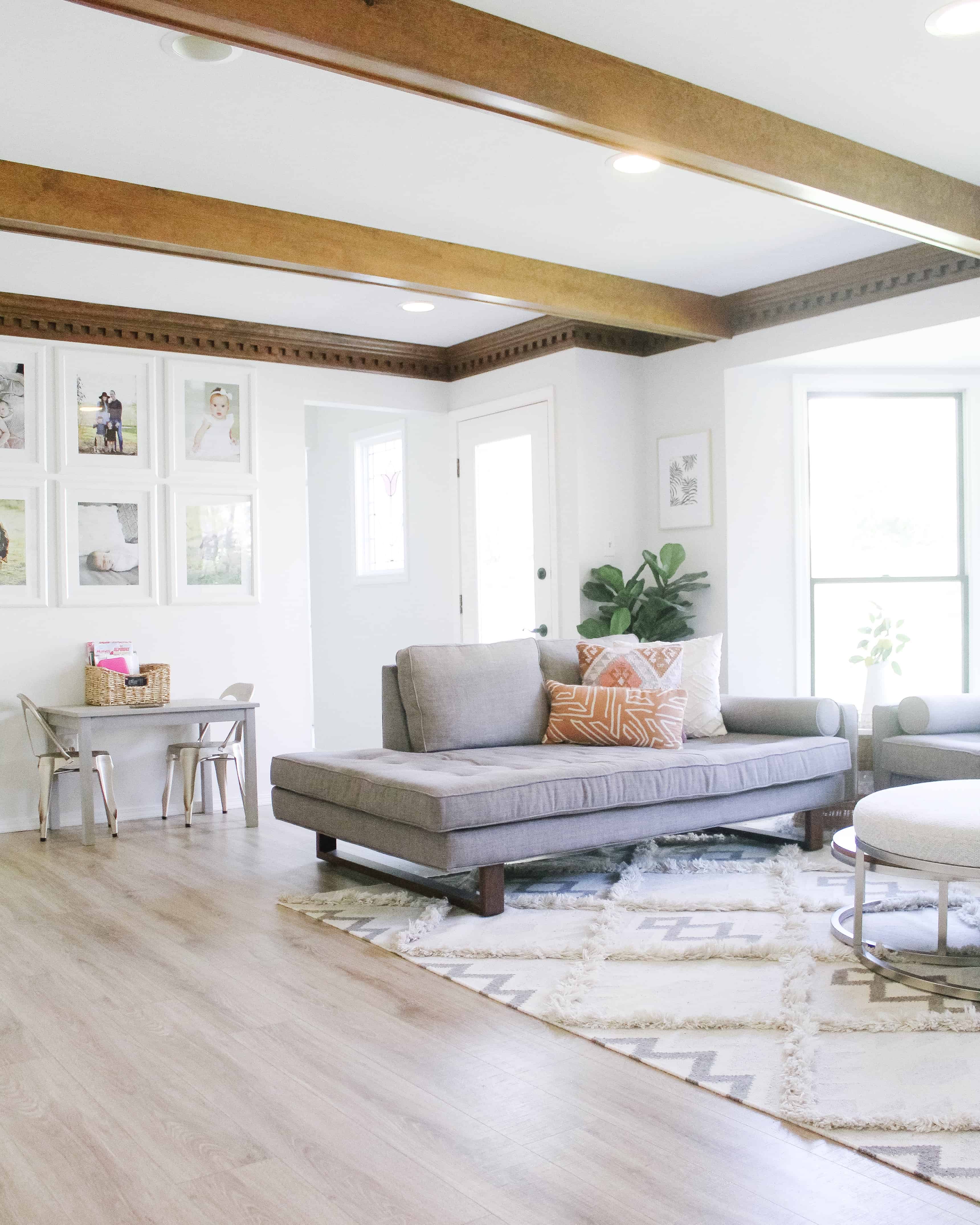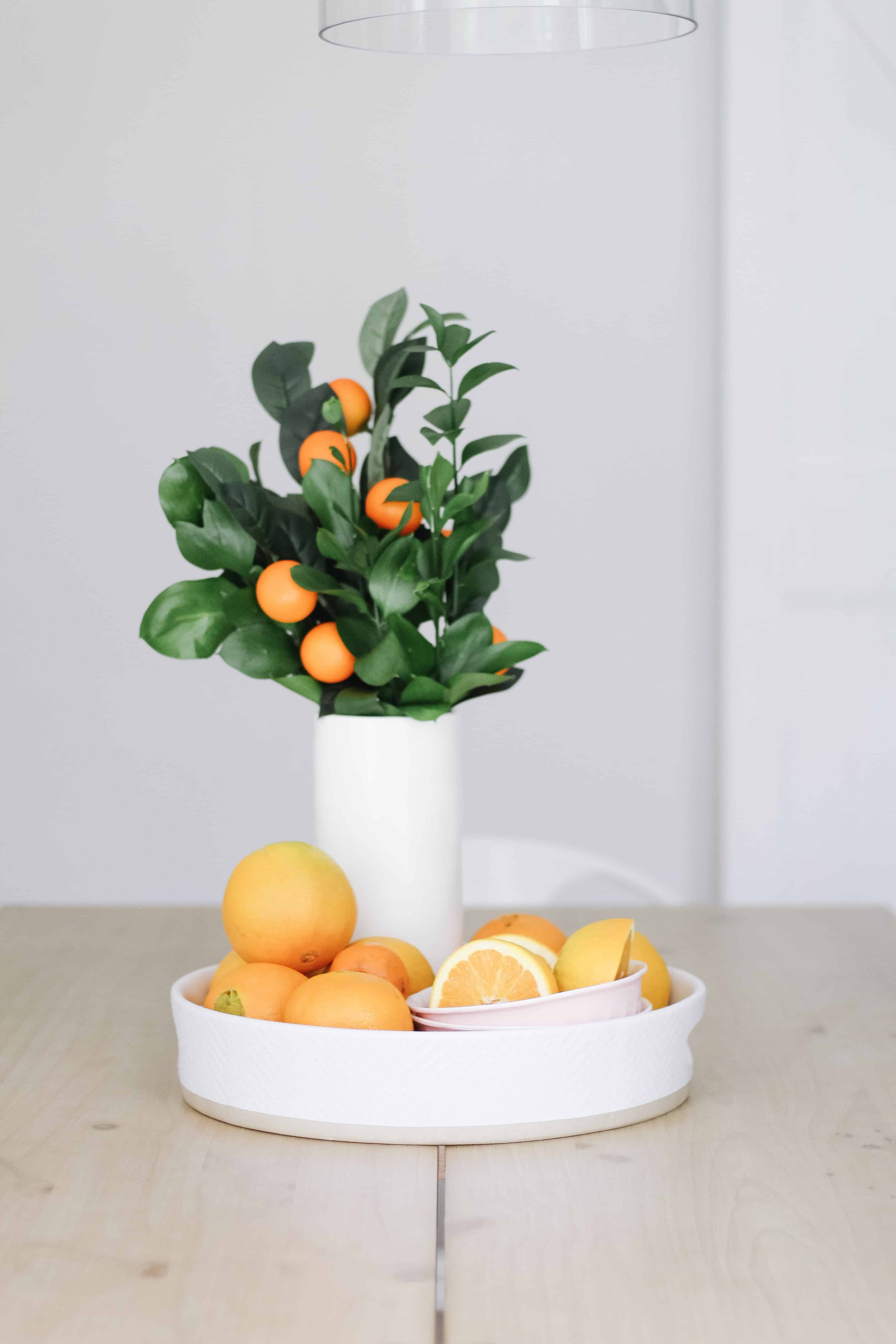 Du Jour
Okay so this is I believe a Valspar paint color, but I get it filled with Behr paint at Home Depot out of convenience.  When we moved in the previous owners had painted a couple of things with this color, so I went with it and love it. Du Jour has been used in the house in several ways – one is the trim.  Most all our trim has now been switched to Du Jour (as well as doors and such).  I painted the fire place in Du Jour as well as the built ins.  The Dining room, office (and office built ins) are all also in Du Jour.  Its a great white that isn't too stark!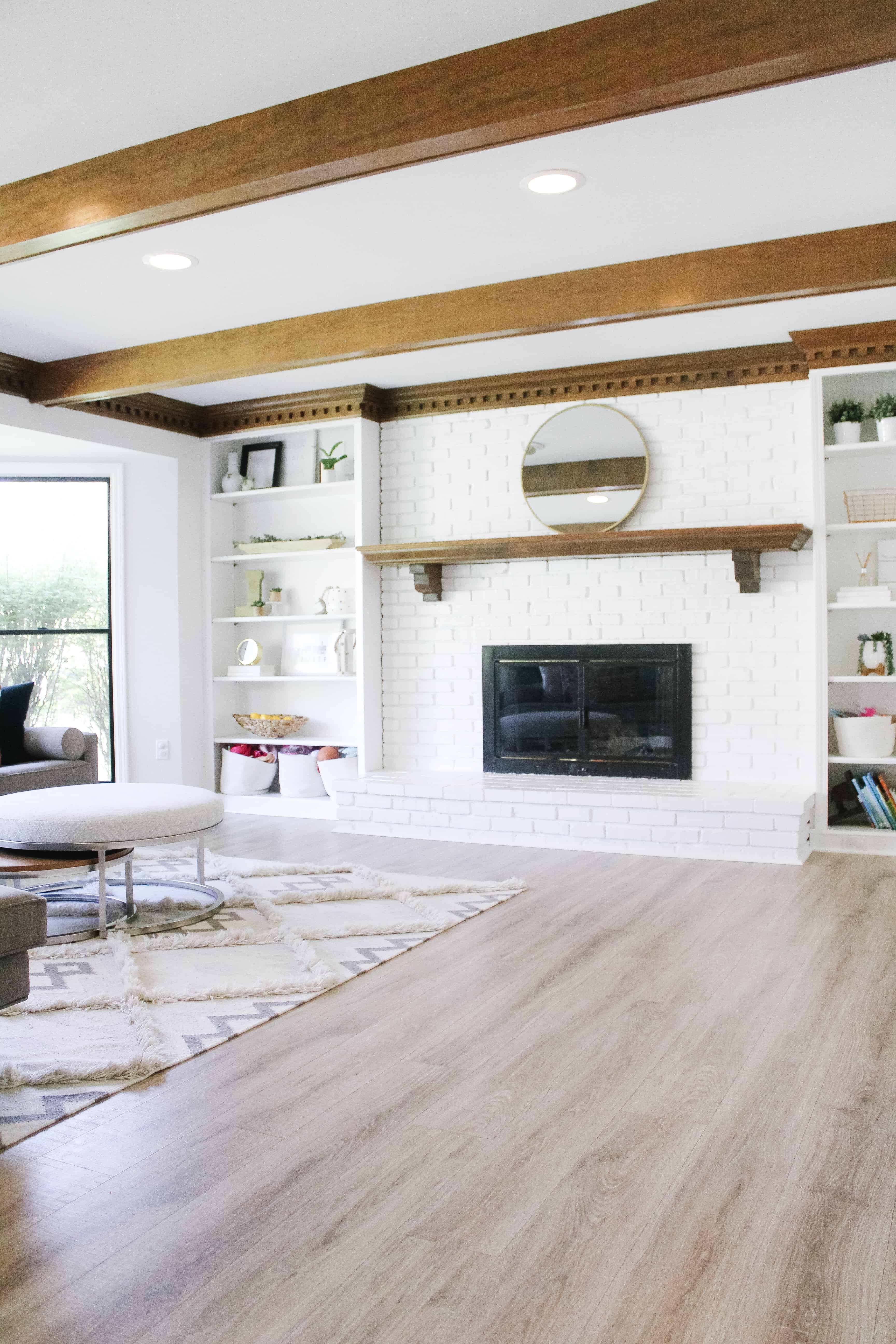 The built in's and fireplace are painted in the Du Jour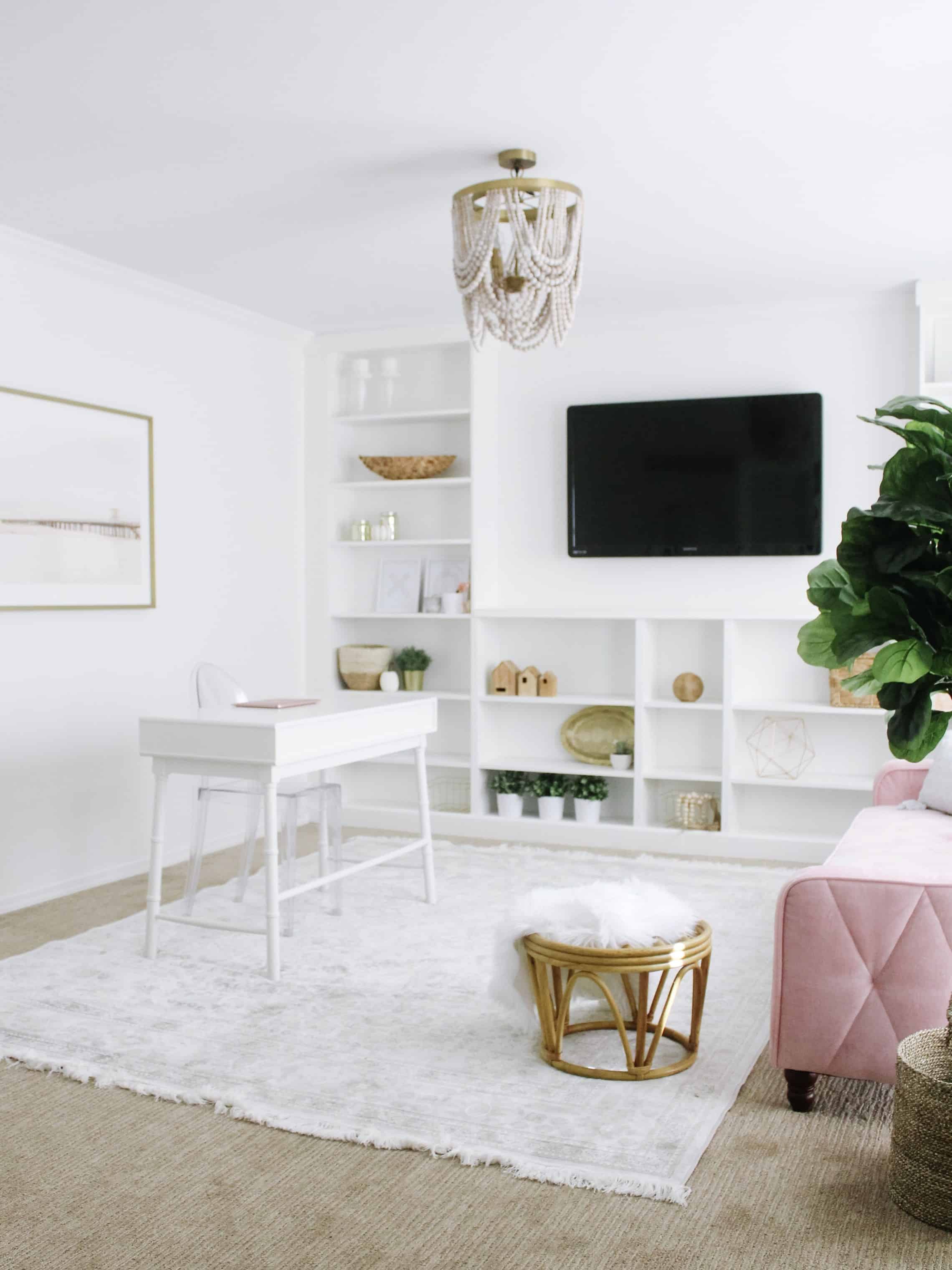 walls and built ins are all painted in Du Jour – check out the whole office here!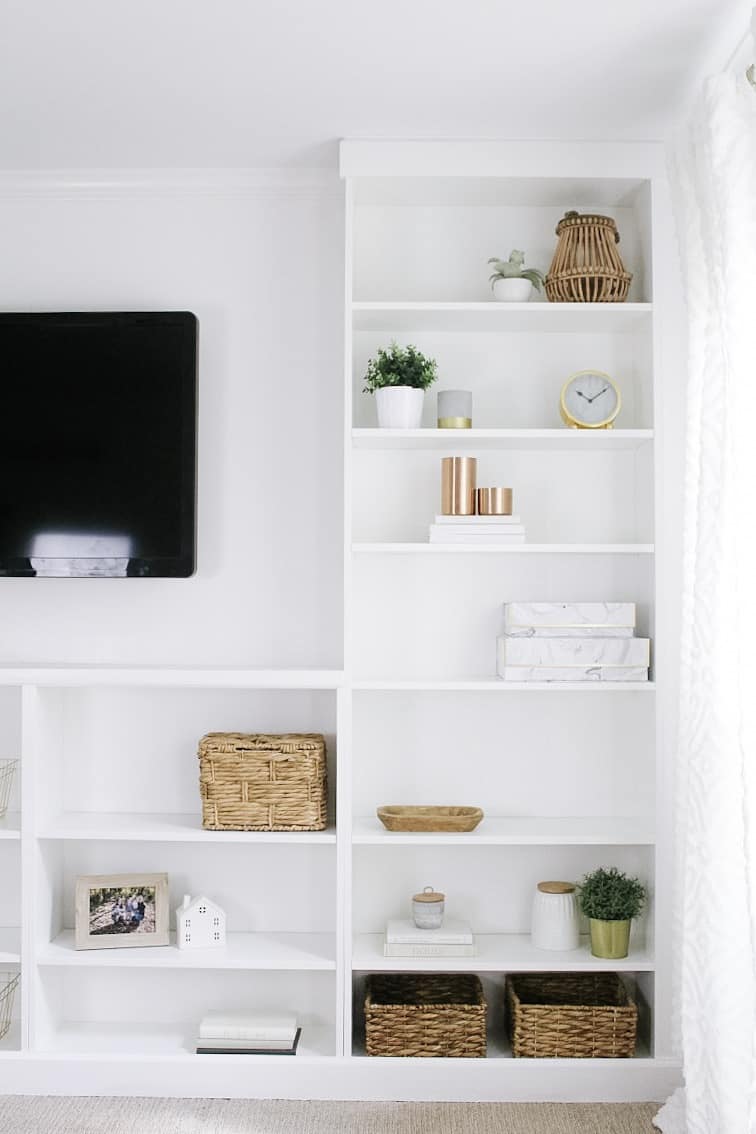 These IKEA hack built in's are painted in Du Jour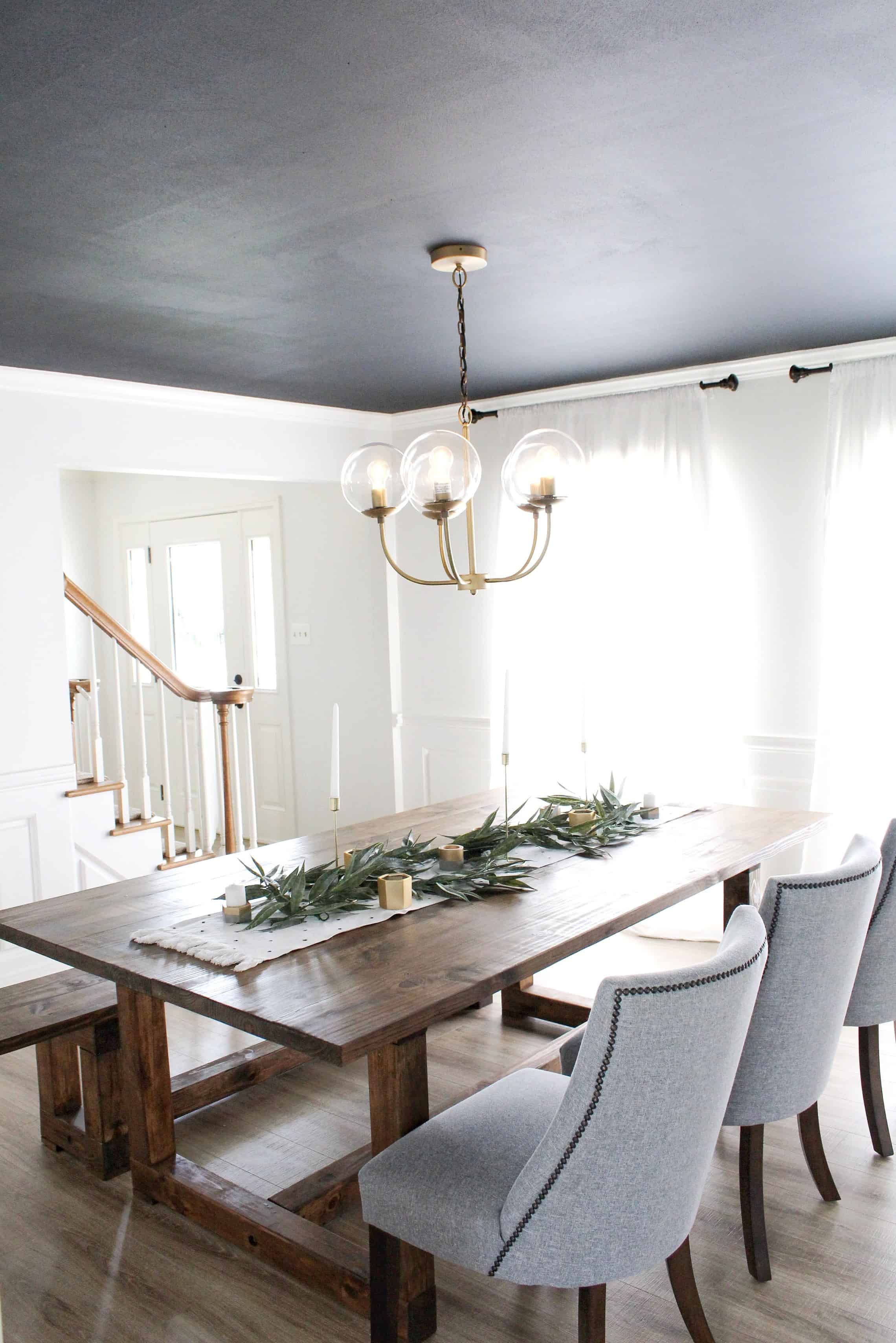 Modern Dining room is painted in Du Jour – see full room here.
Behr Dolphin Fin
So I don't have any examples of Dolphin Fin at this house, but I used it a lot at our last house, and clearly just had pregnancy brain when I painted the boys room a couple of years ago.  In fact – when I couldn't find the color of their room I assumed this was the color. Its on the same color card as Irish mist, so compliments well.
Behr Halation
This was actually the color I ended up going with in the boys shared room.  It is by no means a dark grey, and I love it for a bedroom color.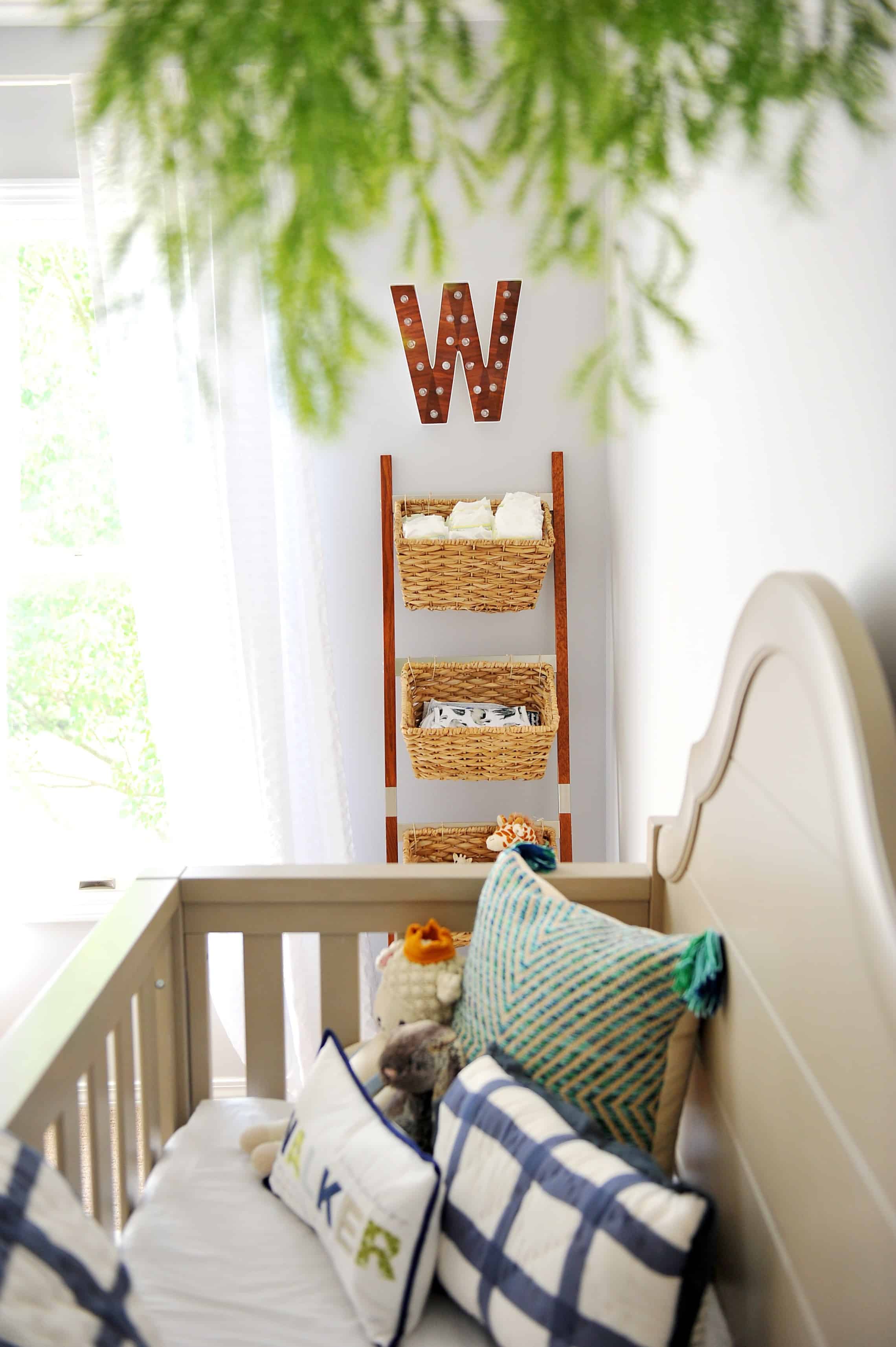 Walker's Nursery – see whole thing here.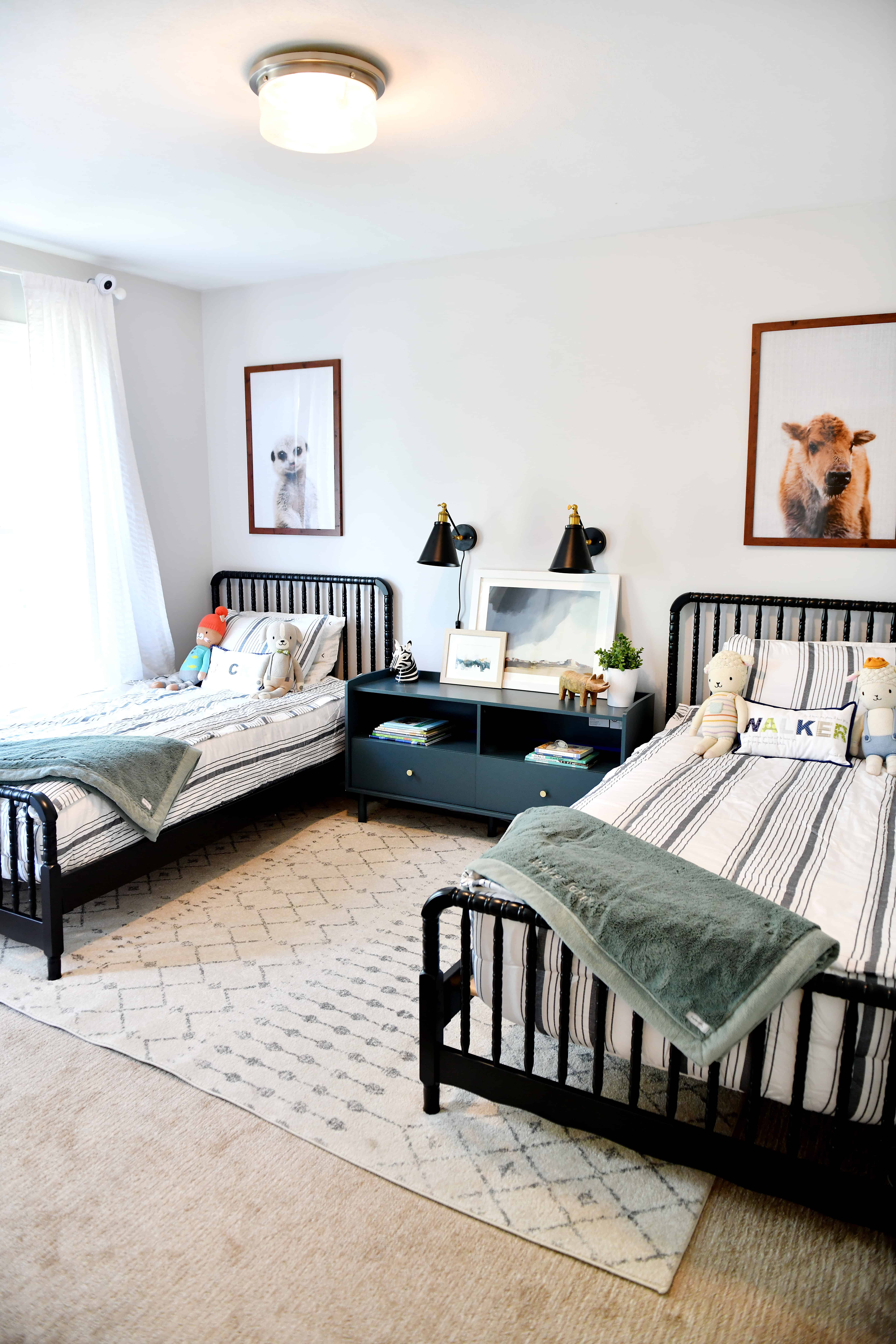 The boys shared room was Walker's nursery before and is painted in Behr Halation.
Behr Falling Snow
Last is Falling snow – I picked this before I had painted the dining room or office, and before I thought to use the Du Jour color that I had previously only used on other surfaces than walls. I really like it and it also is a great white that isn't stark.  This is the color we painted our Master bathroom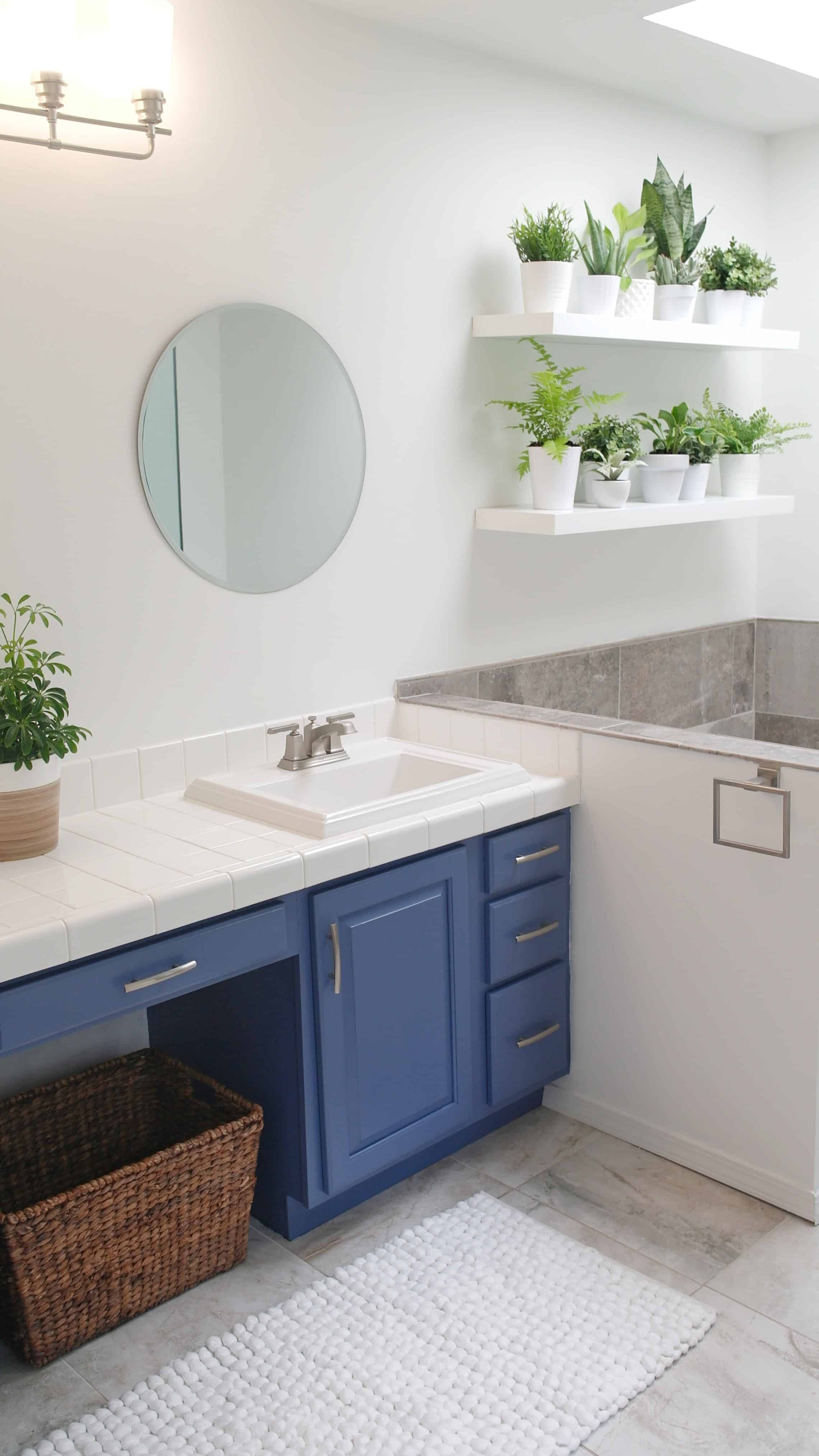 Check out full Master bathroom here
Tips on getting all this painting done
Okay and now for a few tips on painting before you head to the store to get your neutral paint!  My number one tip is  – buy a paint sprayer.  If you will be painting very many rooms over time it will save you so much money on supplies.  We painted this outside swing set in one weekend with our paint sprayer.  We personally use this one, and it is amazing.  It saves on paint and time both.  We typically cut the walls in with a brush then spray the rest of the room!
If you're painting anything other than walls small foam rollers like this will give you the best coverage.
I also always get asked on sheen for our walls.  I probably have an unpopular opinion, but I use flat.  I like the look of flat paint and it's the easiest to touch up, plus I feel like you can clean it with a magic eraser super easily!!
Let me know if you have any other questions or need other suggestions.  I didn't include Avé's bedroom color because it is a super light pink – however is amazing, so let me know if you need a suggestion in that arena!  I also didn't include our basement color because it isn't my favorite (too beige for my normal) but I can still get you that!
Pin Image Below to Find Later