Hunting for eggs is a fun Easter tradition for the whole family. But where is the best place to hide them? With so many options available, it can be difficult to choose the right spot. Fortunately, there are a few tips that you can use to make sure your Easter eggs are hidden in the perfect place. From finding clever hiding spots around the house to utilizing outdoor areas, this guide will provide you with some of the best places to hide Easter eggs this year.
This post may contain affiliate links.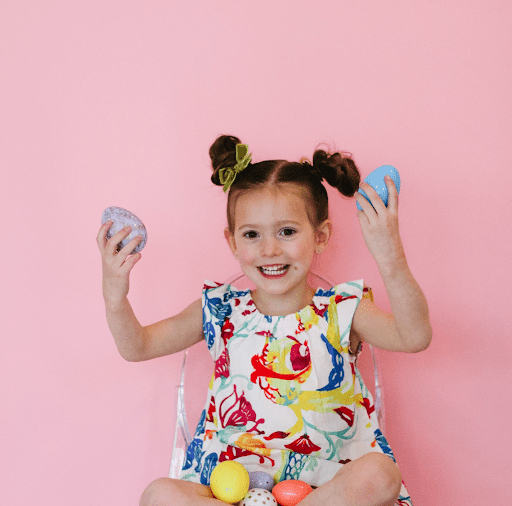 18 Best Places To Hide Easter Eggs For Kids Of All Ages
Whether you need sneaky options for the most skilled egg hunter or places to hide eggs in plain sight for your newest family member, I'll share some of my excellent hiding places for your annual Easter egg hunt.
Easter is the perfect excuse to get creative and explore new places around the house and yard that you can use for hiding eggs. If your usual spots are the first places they look and the scavenge doesn't take a lot of time, I hope to give you fun alternatives to help you find the perfect hiding spots to take your hunt to the next level.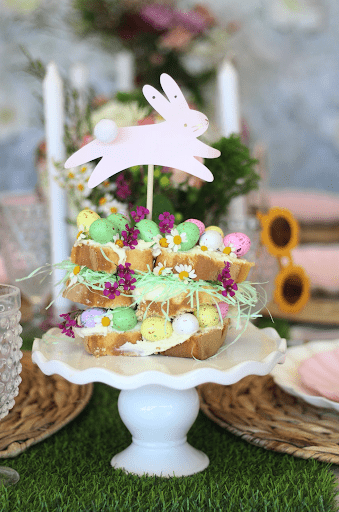 Fun Easter Activities
There are many ways to get into the Easter spirit even if the ground is still covered in snow. One of my favorite ways is by decorating the house. It always helps me feel festive inside even if it isn't spring outside yet. I find my Easter box and get to work. Little touches of bunnies, carrots, colorful eggs and fresh tulips around the house do the trick!
Another thing I love to do with my kids is decorate hard boiled eggs. However, we have also tried other options in recent years. Craft stores tend to carry plastic eggs that can be decorated or cardboard eggs for a more eco-friendly option. These eggs are great because they last longer than hard boiled eggs – and this year, may even be cheaper!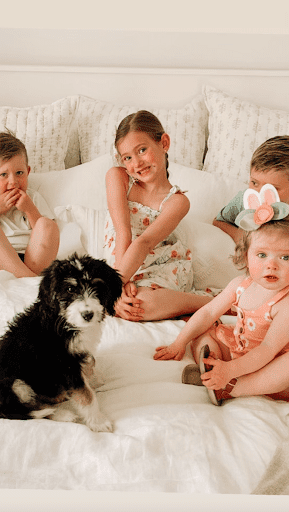 One more thing my kids and I enjoy doing to celebrate Easter is by making sweet treats. One of my favorites is bird's nest cookies. All you need to make these chocolate treats is chow mein noodles, chocolate chips, butterscotch chips, and chocolate eggs.
Melt equal parts chocolate and butterscotch and coat the chow mein noodles. Then form it into small balls and use your fingers to make a dip in the middle, like a nest. Place three chocolate eggs in each one and set aside to firm. This is a great one for the kids to help with because it is so quick and easy!
By far, our favorite Easter tradition is our annual Easter egg hunt. My kids love the thrill of finding the eggs in all of the obscure places Sam and I find to hide them. Whether you choose to hide them inside or outside, the fun never stops.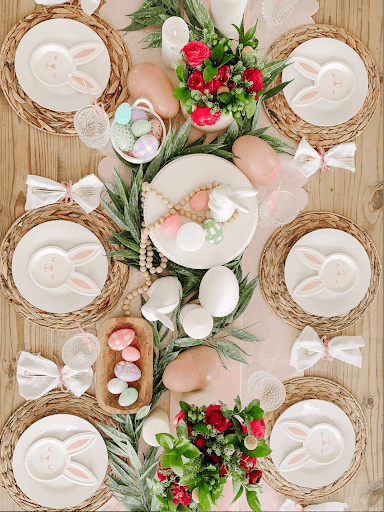 Origins Of Easter Egg Hunts
Easter egg hunts have been a popular tradition for centuries. It is believed to have originated in the early 1700s in Germany, when children would search for eggs that were hidden by their parents. The children believed that the Easter hare laid eggs in the grass. It was even customary to add extra obstacles to the game by putting them in hard-to-reach places among nettles or thorns.
This tradition spread throughout Europe and eventually to the United States, where it has become an integral part of Easter celebrations. Fortunately, hiding eggs among thorny bushes is no longer part of the tradition. But, tricky hiding spots can still be used to add to the enjoyment.
Today, Easter egg hunts are still popular among families and friends. While hiding these eggs can be a fun activity for adults and children alike, there are certain places that are better suited for hiding them than others. I'll share with you some of the best places to hide Easter eggs so that everyone can join in on the fun!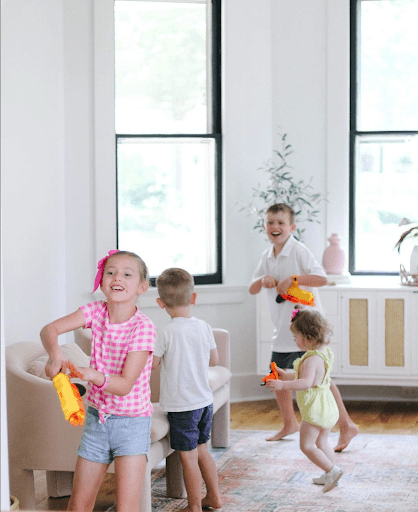 Indoor Hiding Locations
We like to take our Easter egg hunt outside, but sometimes the weather doesn't allow it, so we need a backup plan. Here's our list of the nine best places to hide your Easter eggs inside.
Fruit basket: A red or green egg may blend in perfectly with a bowl of apples or an orange egg with a bowl of oranges. This would be a great place for older kids to find their Easter eggs.
Tissue box: A light colored egg would hide well right behind the tissue on the top of a tissue box. As tempting as it could be, avoid popping the egg into the box or your kids will never find it.
Coffee mugs: Leave a coffee mug on the counter with an egg inside. This will be better for the older children because it's a challenging place to find an egg and coffee mugs are fragile.
Table legs: This one depends on what your table legs look like. If they're straight, this one won't work for you. But if you have crossed table legs, sticking an egg right on the top of that cross would be a great place for little egg hunters to find their egg.
Cookie jar: This hiding place may require a hint unless you have a super clever kiddo who is meticulous in their search. Make sure you place the egg right on top so they don't miss it once they open the cookie jar!
Top of a door: Hiding an egg on the top of a door may require some clever maneuvering and if your kiddos open or close the door, the egg may fall down in front of their feet. After the shock, it'll be a happy surprise!
Couch cushions: The perfect place to hide indoor Easter eggs! If you have eggs that match your couch color or pillow pattern, go with those.
Home decor: Try to blend the eggs right in with your home decor. A plant would be the perfect place to hide a green egg!
Kids' toys: This might be the perfect place to hide indoor eggs as it is one of the first places the kids will look. Will they notice something off in their toy lineup or not because you always clean it up for them?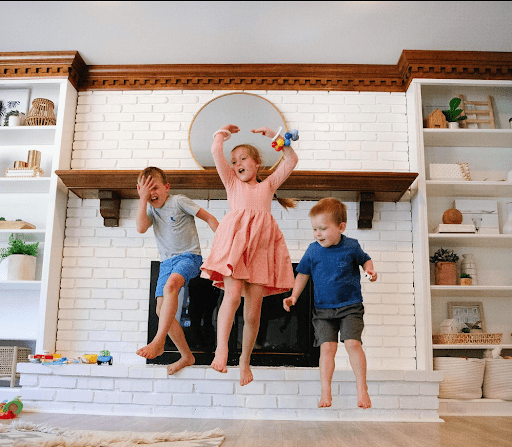 Outdoor Hiding Locations
If your weather is bright and balmy, why not head outside for your hunt? I personally think it opens up more possibilities for places to hide your eggs. Here are nine of my favorite outdoor hiding spots!
Gardening glove: Leave a pair of gardening gloves on your potting bench and open one to have an egg peeking out.
Kids swing sets: Hide those eggs in your child's favorite location- their swing set. If you have a playhouse in your backyard this is the perfect location.
Picnic table: Consider sticking an egg in the umbrella hole or the cross of the legs for an excellent hiding spot for younger kids.
Patio steps: Sometimes hiding in immediate view, especially for young children, is the perfect place.
Plant pots: Do you have empty plant pots on your potting bench? For older kids, toss one right in. For younger kids, lay the pot on its side and it'll be easier for them to see.
Bike basket: Make sure the bikes are outside where they're searching so they can peek into this perfect spot.
Garden shed: Maybe better for bigger kids because they will take care searching through it, the garden shed is an unexpected place to find an egg.
Cycling helmet: Are the helmets hanging on the bike's handlebars? Stick an egg in a helmet or two – an excellent place to scavenge for Easter eggs.
Hidden corner of the garden: If scanning the yard is all your kids think they have to do to earn their eggs, they better think again! The Easter bunny is working overtime this year. One of the last places they will think to look is in the corners, which is why this is a perfect sneaky idea!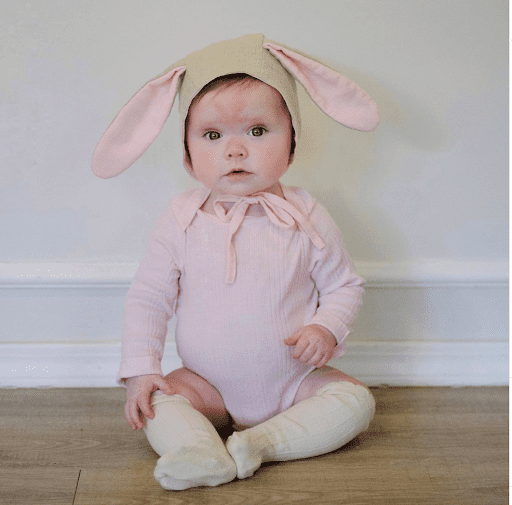 Easter Egg Filler Ideas
If you are scratching your head on what to fill all of those Easter eggs with, I'll share with you some of my favorite fillers.
Keep in mind you don't have to use candy. We love putting in a mixture of candy, special silver dollar coins, and smaller trinkets. You can also opt to hide a golden egg that contains a larger prize. For this, we generally try to get the kids a family gift that all four of them can enjoy together. I'll print out a picture of the toy and hide it in the egg so that once the golden egg is discovered, the child who discovers it can announce the gift. You can do this same concept with smaller trinkets that may not fit well in the eggs, but can still be used as a great prize.
Here are some of my favorite Easter egg filler ideas: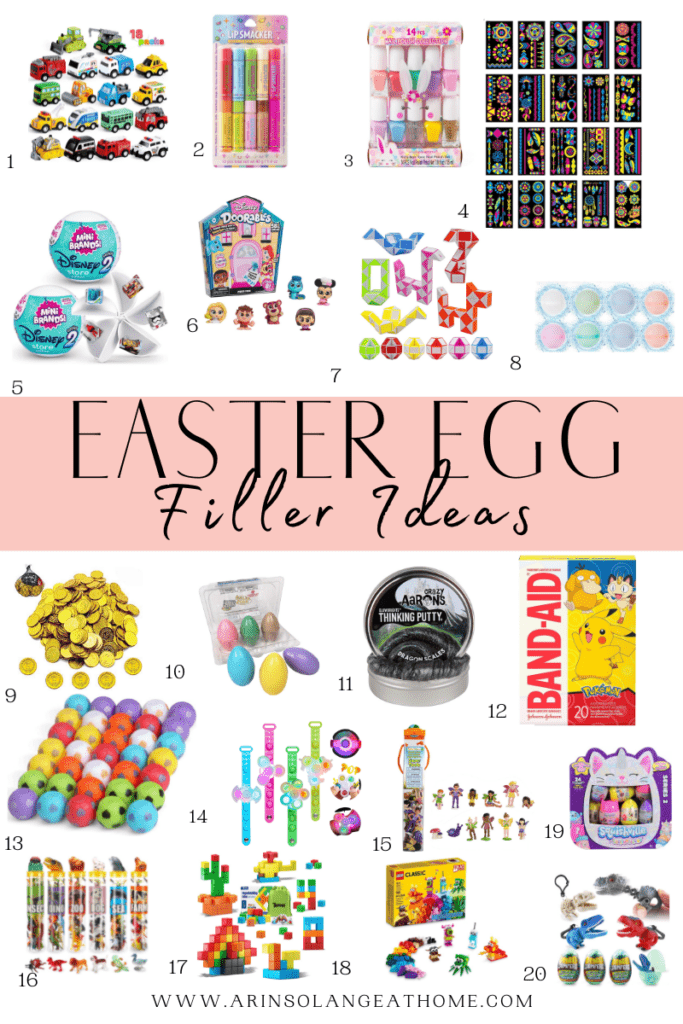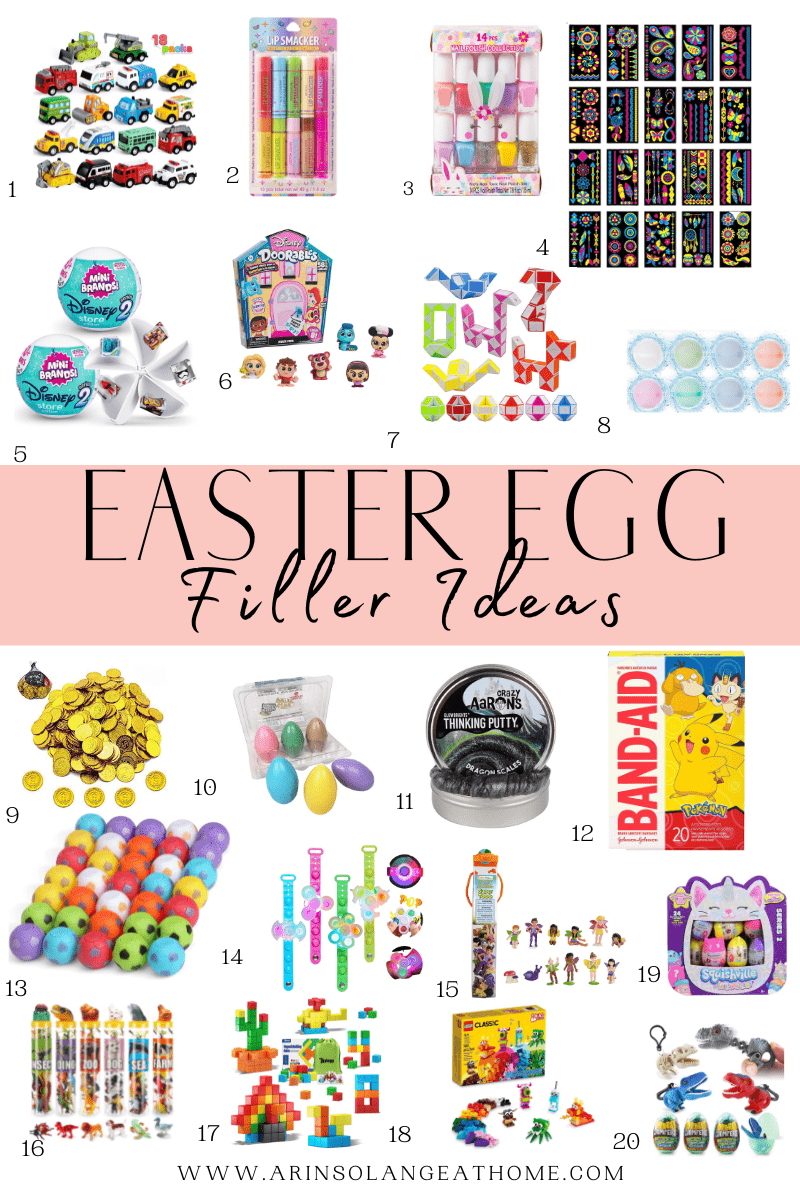 1 | 2 | 3 | 4 | 5 | 6 | 7 | 8 | 9 | 10 | 11 | 12 | 13 | 14 | 15 | 16 | 17 | 18 | 19 | 20
Shop Finds Below
Other Posts You May Love
Pretty & Floral Kids Easter Party | Easter Books | Girls Easter Basket Filler
Follow On Social For The Latest & Greatest
Pin This Photo Below For Later
I hope these ideas have helped you come up with some creative places and new hiding spots in your house and backyard to enjoy your Easter egg hunt game this Easter Sunday. I know your scavenger hunt for hidden eggs will be so much fun and create fond memories for you and your little ones. I hope you have a great time celebrating the holiday and enjoy this time of the year with your loved ones. Feel free to share your Easter traditions in the comments section below – I'd love to hear how you celebrate! Be sure to pin the photo below for later, and if you don't already – follow me on Instagram (@arinsolange) and Tik Tok (@arinsolange) for more fun!