Kitchen cabinets are an essential part of any kitchen design. Standard base cabinet dimensions are important to consider when planning a kitchen renovation or new build. Understanding the different sizes and shapes of base cabinets will help ensure that your kitchen design is both aesthetically pleasing and functional. Whether you opt to install custom cabinets or stock cabinets, your standard kitchen base cabinet dimensions will provide functional storage space to your kitchen. This article will provide an overview of the standard kitchen base cabinet dimensions, as well as some tips on how to choose the right size for your space.
This post may contain affiliate links.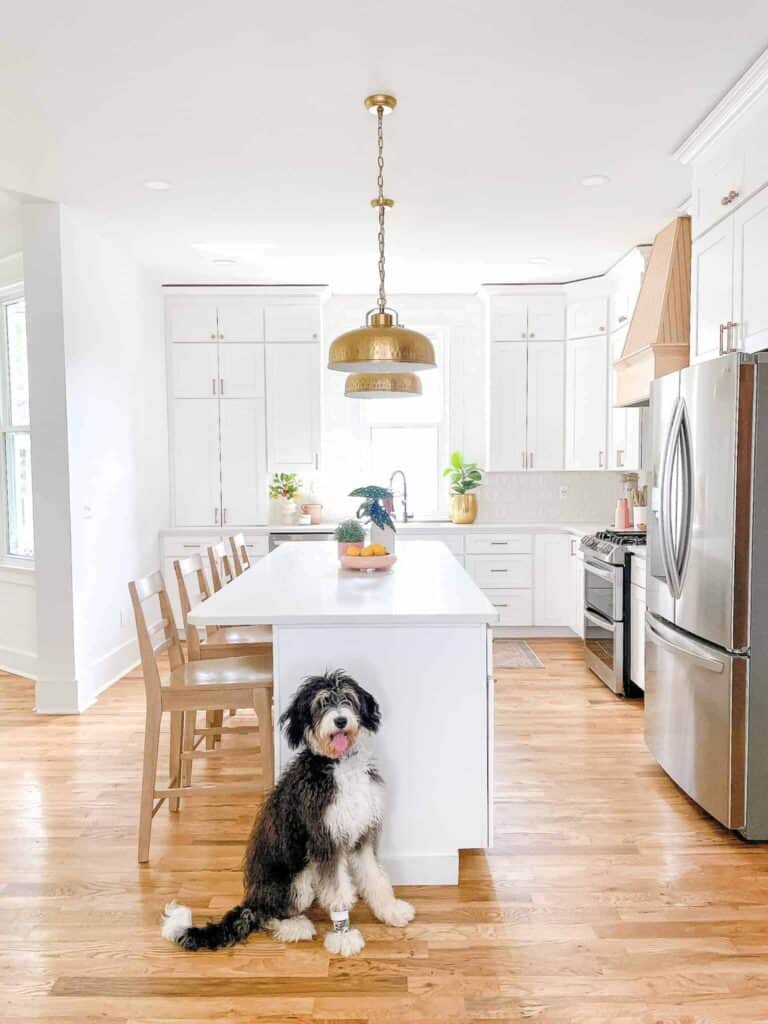 Standard Kitchen Base Cabinet Dimensions: Cabinets 101
If you have been around my blog for a while, you'll know that our family has had our fair share of renovations. If you are beginning kitchen renovations, you'll be looking into all of the details that comes with building both a functional, yet beautiful space.
One of the most important aspects in your kitchen are your kitchen base cabinets. After all, these base cabinets can hold a ton of storage. If you are limited on space, arranging these base cabinets are essential to ensure you come up with a layout that works well for the flow of your kitchen and maximizes storage.
Typically, kitchen base cabinets have standard dimensions. They range from 24 and 36 inches in width and 24 to 30 inches in depth and tend to stand at 36 inches high, including the countertop. There are many ways to approach adding cabinets into your kitchen. Stock cabinets, semi-custom and full custom are your options. These options offer you various price ranges as well as different sizes and styles.
Regardless of the type of cabinets you add to your kitchen, you'll want to keep a few important details in mind when it comes to designing your new space.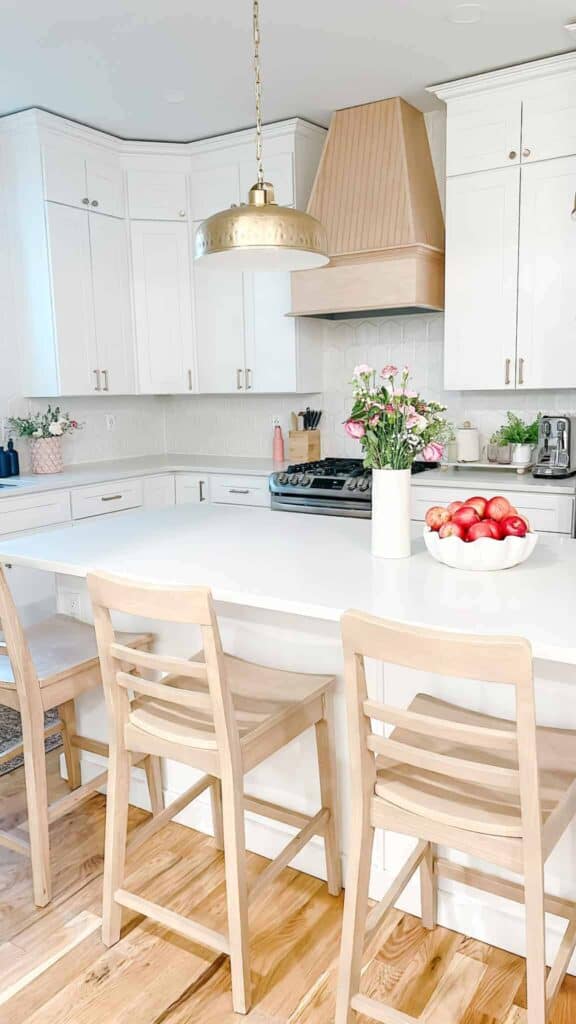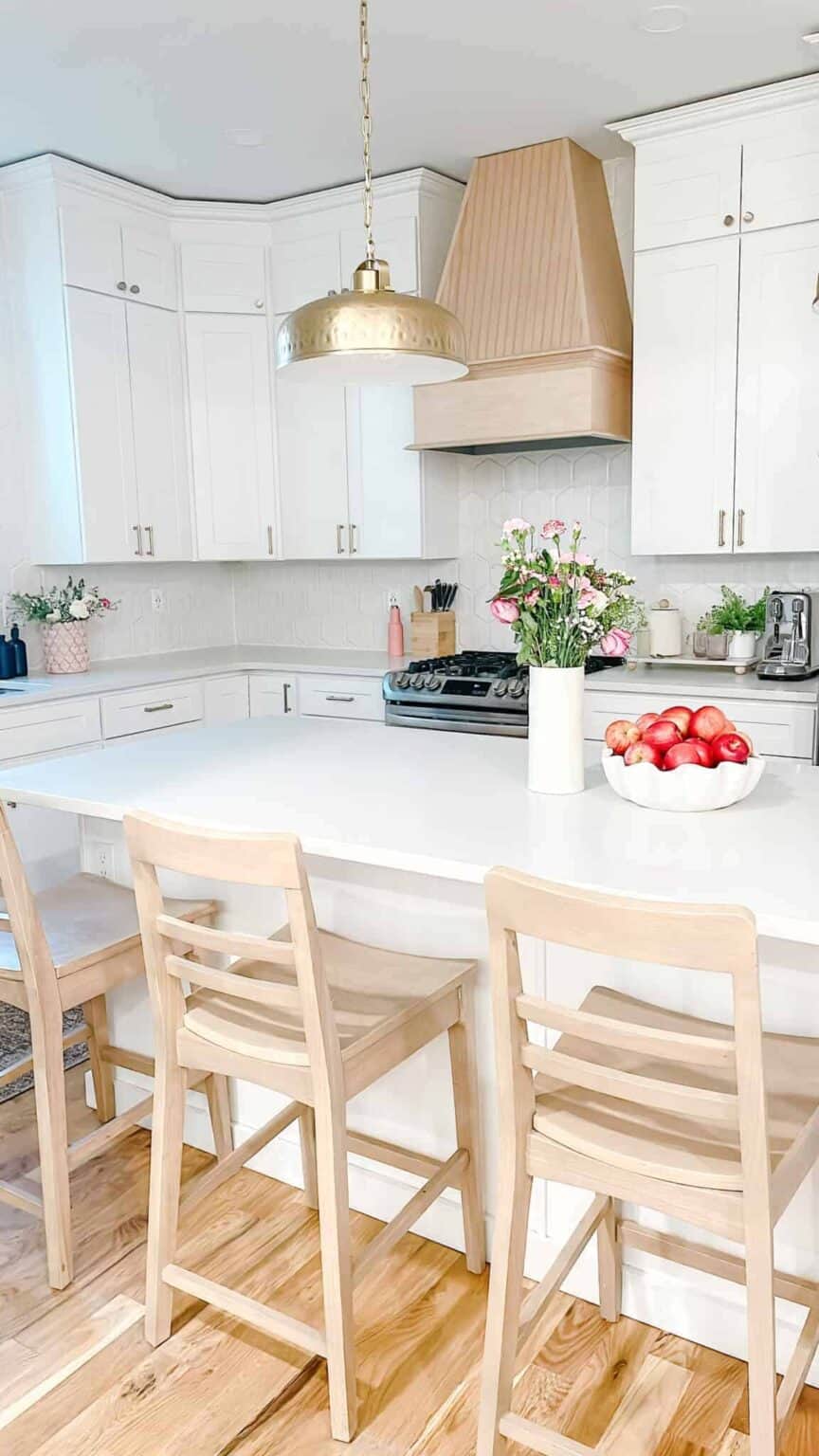 Designing A Kitchen
When designing a kitchen, one of the most important aspects to consider is the standard kitchen base cabinet dimensions. The size and shape of these cabinets will determine how much storage space you have available. It will also determine how much counter space you can fit in your kitchen. Knowing the standard dimensions for base cabinets can help you make sure that your design is both functional and aesthetically pleasing.
If you think you may need help in this area, consider hiring a designer to make the process a bit easier. If you are up for the challenge yourself, you'll want to consider a few important key concepts.
Below, I'll go over five key points to help you design your kitchen and incorporate those standard base cabinets to be used to their fullest potential.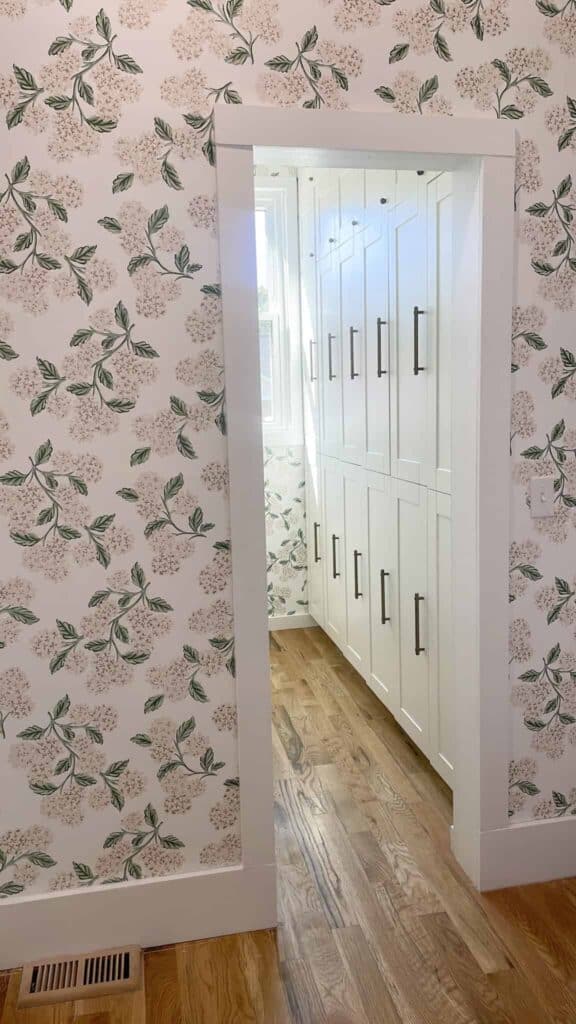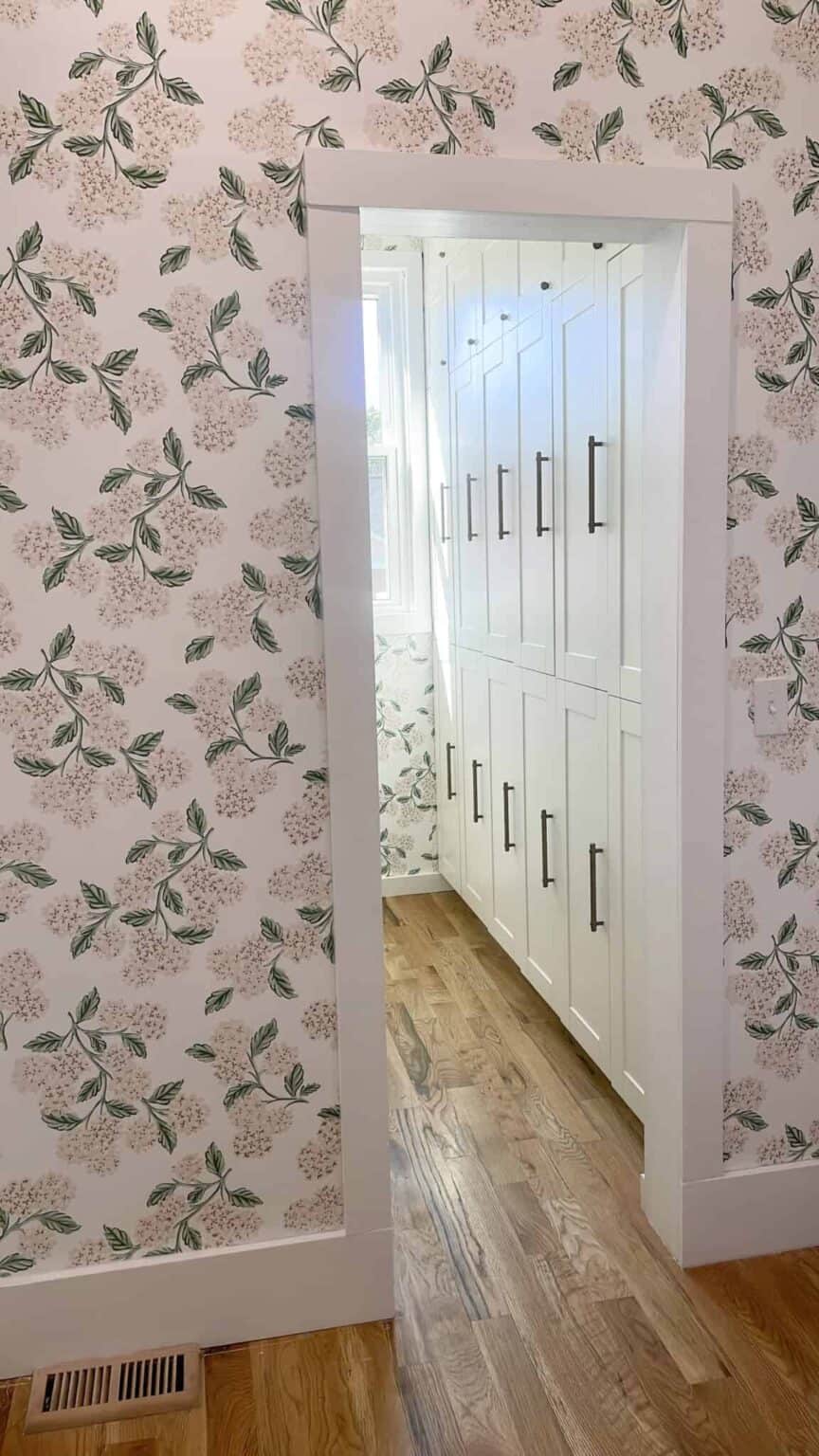 Consider Your Layout Carefully
When it comes to designing your kitchen, the base cabinet dimensions are an important factor to consider. Kitchen cabinets come in a variety of sizes and shapes. This is why it is so important to plan carefully and measure accurately when deciding on the size of your base cabinets.
Knowing the standard kitchen base cabinet dimensions will help you determine what size cabinets and the overall amount you'll need for your particular layout. It is also important to consider your layout carefully before making a decision, as this will determine the type of cabinet that best suits your space. With careful consideration and accurate measurements, you can ensure that you have the perfect kitchen base cabinet dimensions for your needs.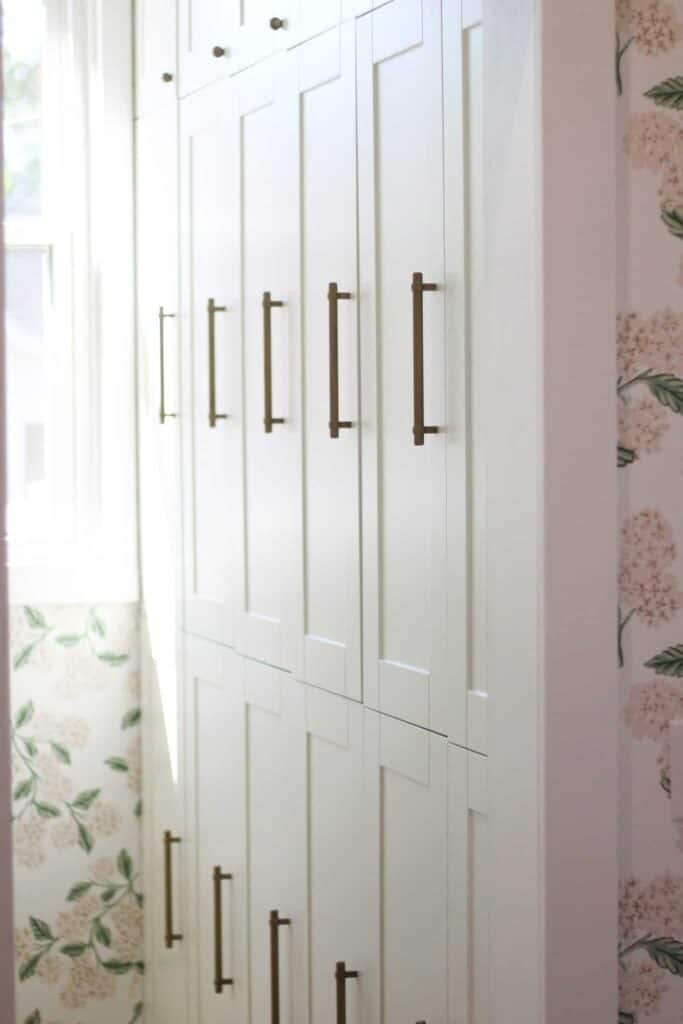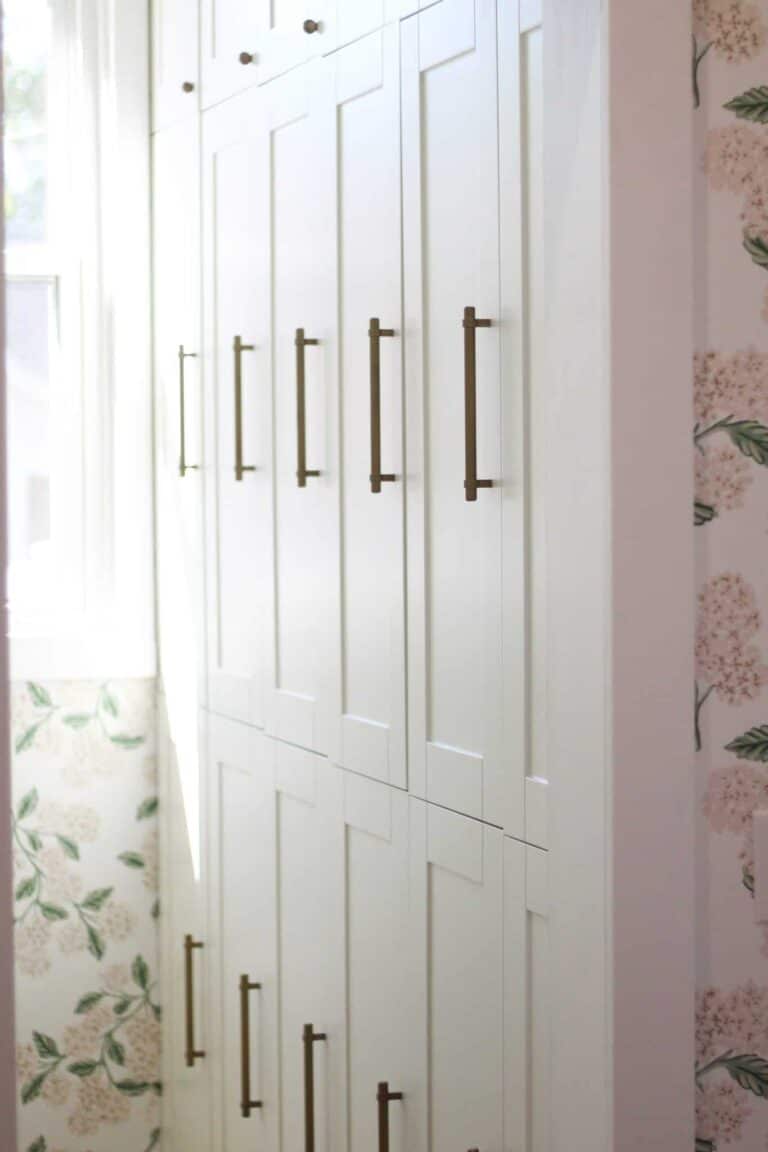 Create A Focal Point
The kitchen is the heart of the home, and it's important to design it in a way that makes it both functional and aesthetically pleasing. One way to do this is by creating a focal point in your kitchen. While you can certainly do this with standard base cabinets by utilizing a bold color or stain, I typically look to other areas of the kitchen as a focal point.
By choosing a complementary backsplash, you can create a focal point that will accentuate your cabinets. Your backsplash is a good place to go bold, especially if your cabinets are an airy neutral color.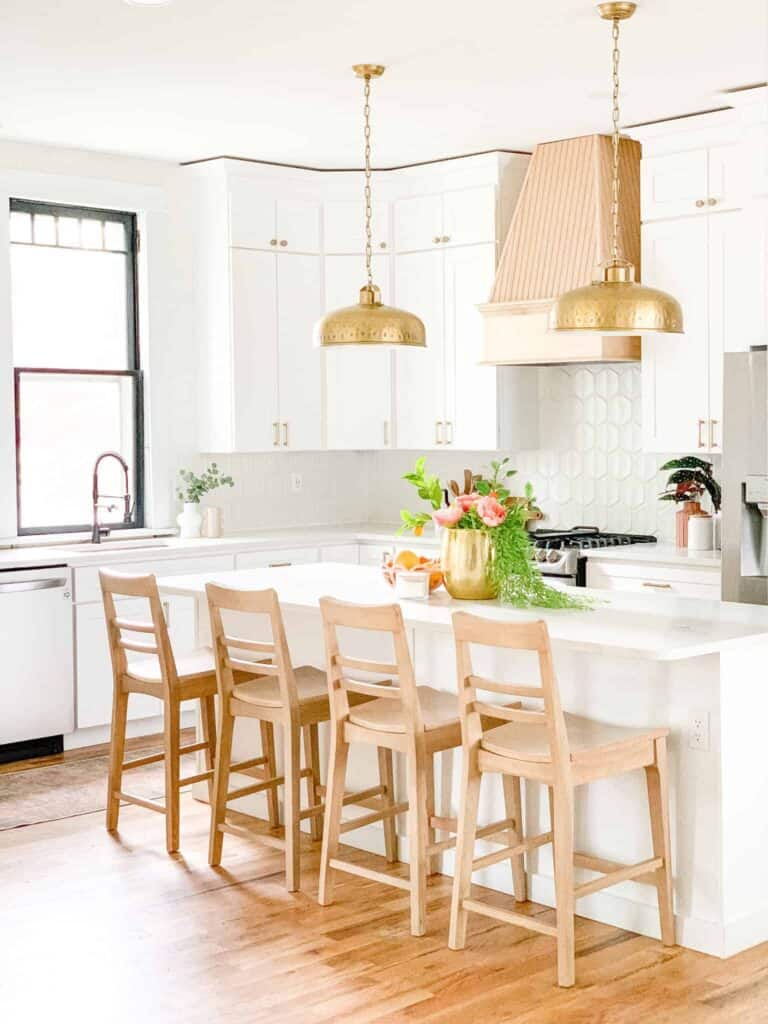 Countertop Space Is Key
Countertop space is key in determining how much usable storage and workspace you will have. Knowing the standard dimensions of base cabinets can help you plan for the amount of countertop space needed to accommodate your desired layout.
Be mindful of whether you will store appliances in the cabinets or on top of the counter. What else do you want to display on the counter and what do you want to keep hidden? Will it go in the base cabinets or the uppers? How often do you cook and does it require a lot of counter space to prepare? All of these things are important to keep in mind when creating the perfect kitchen for you.
Countertop space is closely tied to the size of the base kitchen cabinets. This is another reason why being mindful of the dimensions of your kitchen cabinets is key.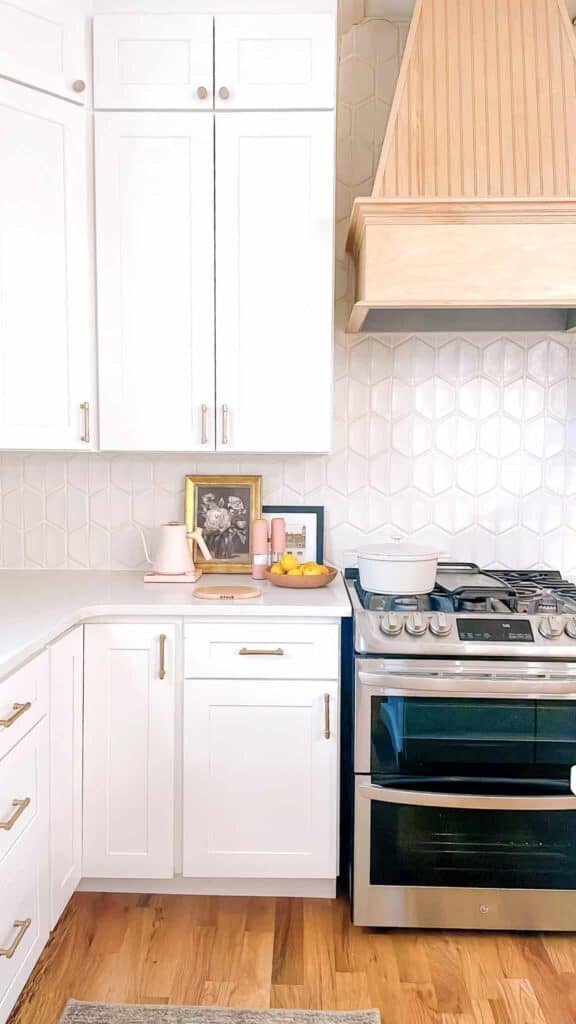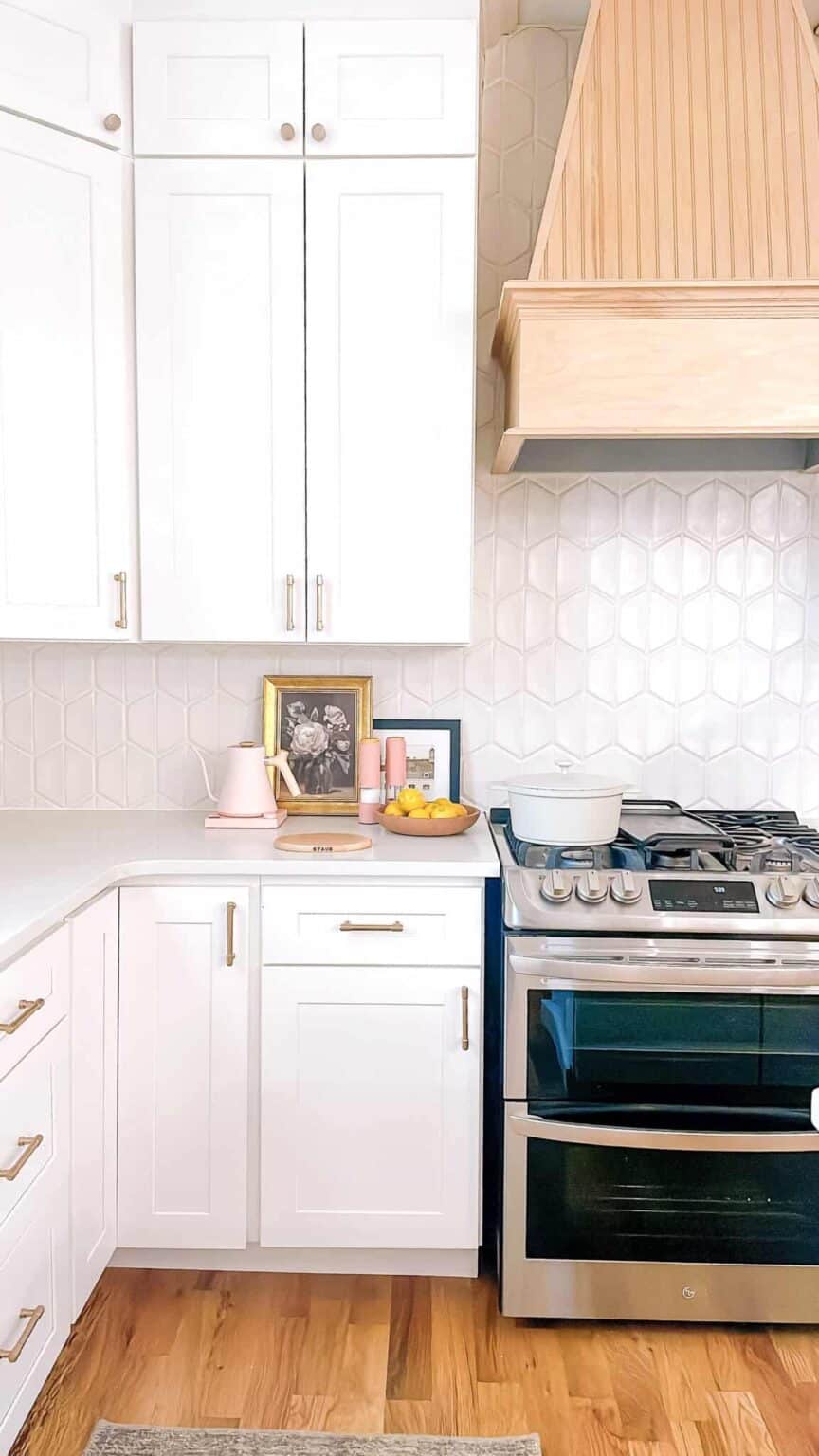 Design Aesthetics
Kitchen cabinetry is an essential component of any kitchen design. Their dimensions play an important role in the overall look and feel of the kitchen. This is why it's important to consider them carefully when planning a kitchen renovation or remodel.
The standard dimensions for a kitchen base cabinet vary depending on the type of cabinet, but typically range between 24 and 36 inches in width and 24 to 30 inches in depth. Design aesthetics should also be taken into account in terms of selecting a particular style of cabinet.
The style can have a significant impact on the overall appearance of the kitchen. Cabinet fronts can come in many styles such as Shaker, inset, beadboard, flat panels, glass, etc. The style of your cabinets can further help accentuate the theme of your kitchen overall.
So while it is important to know your standard kitchen cabinet dimensions, you'll also need to consider other elements such as backsplashes, finishes, styles, and color schemes. By taking all these factors into consideration, you can create a beautiful and functional kitchen that is sure to impress.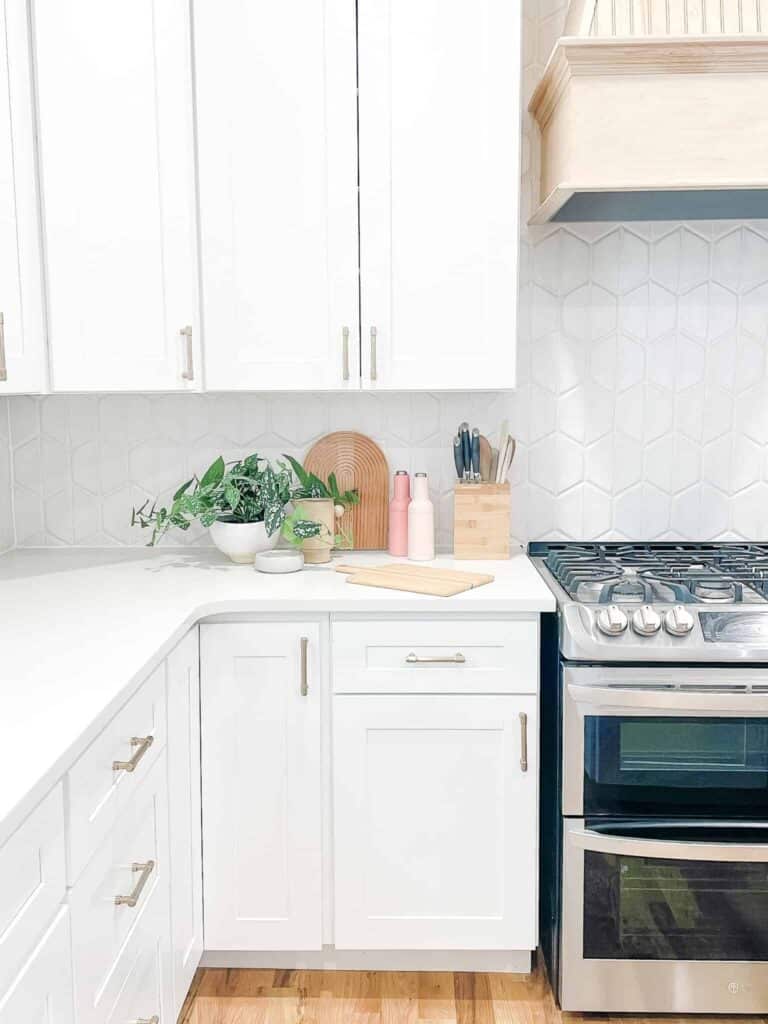 Cabinetry
Kitchen base cabinets are the foundation of any kitchen. They provide the storage space for all of your cooking and baking needs, as well as a place to mount countertops and other fixtures. As such, it is important to consider your cabinetry options to plan accordingly when designing or remodeling your kitchen.
Cabinetry manufacturers generally adhere to standard measurements when producing base kitchen cabinets. This makes it easier for homeowners and contractors alike to plan the layout of their kitchens with confidence.
Cabinets come in different shapes, sizes and dimensions. Custom kitchen cabinets are more expensive than stock cabinets by quite a lot of money.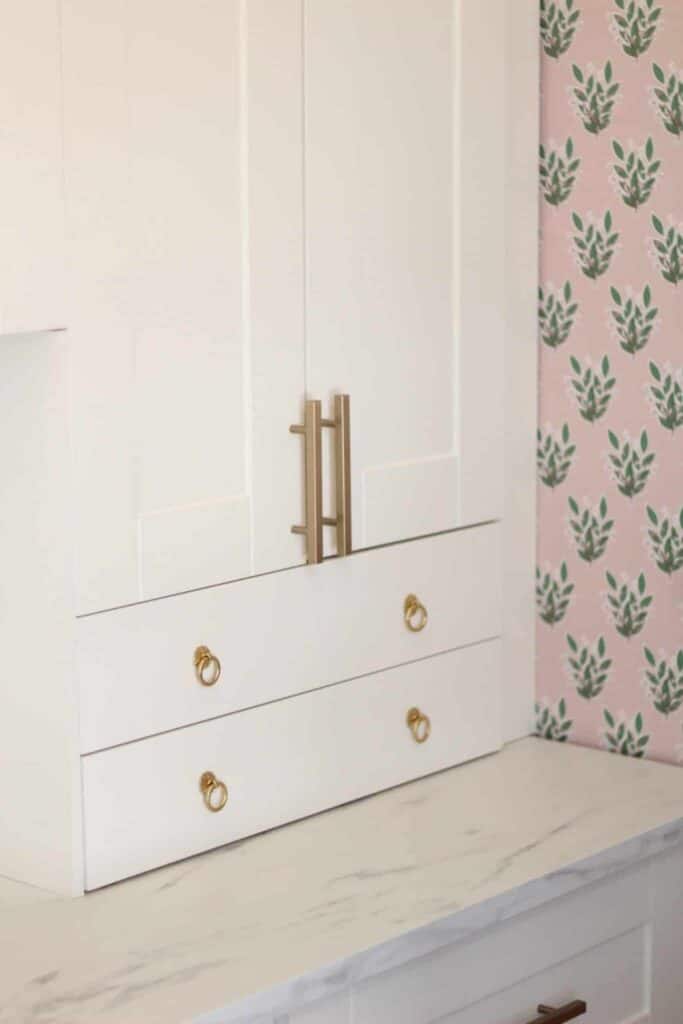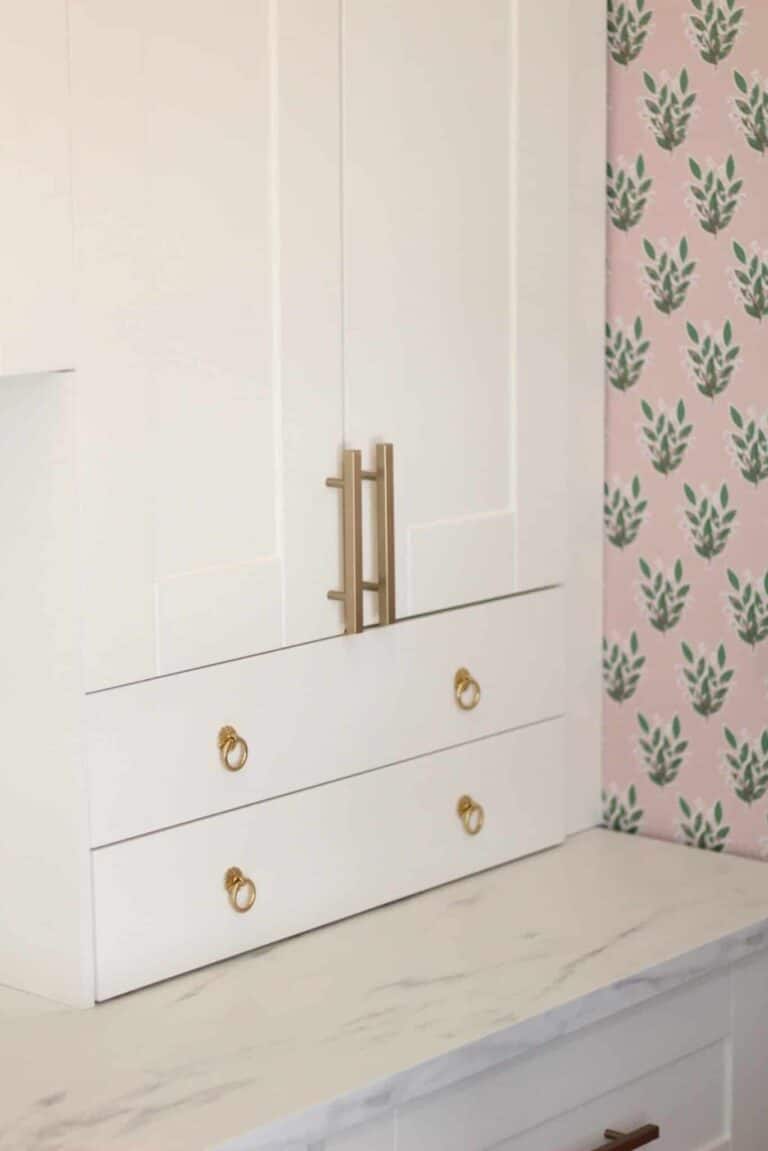 On the other hand, stock kitchen cabinets are a more affordable option. Keep in mind that they might not always have the specific sizes you need. Fortunately, I have had a lot of success with Klearvue cabinetry exclusively available from Menards stores. We have successfully used this line in three rooms of our home: my home office, our Butler's pantry, and our mudroom.
Semi-custom cabinets are another option. As they sound, these cabinets are able to be customized somewhat. There are base options available and certain things can be switched. That may include enlarging the depth, changing the size of the drawer, door fronts, or other finishing options. This allows you more options at a lower price range than full custom.
Another option is painting or refinishing cabinets. This is something I did in my last house. It definitely took our cabinets from standard builder grade to just our style on a small budget. Check out the post here if you are interested in refinishing your cabinets.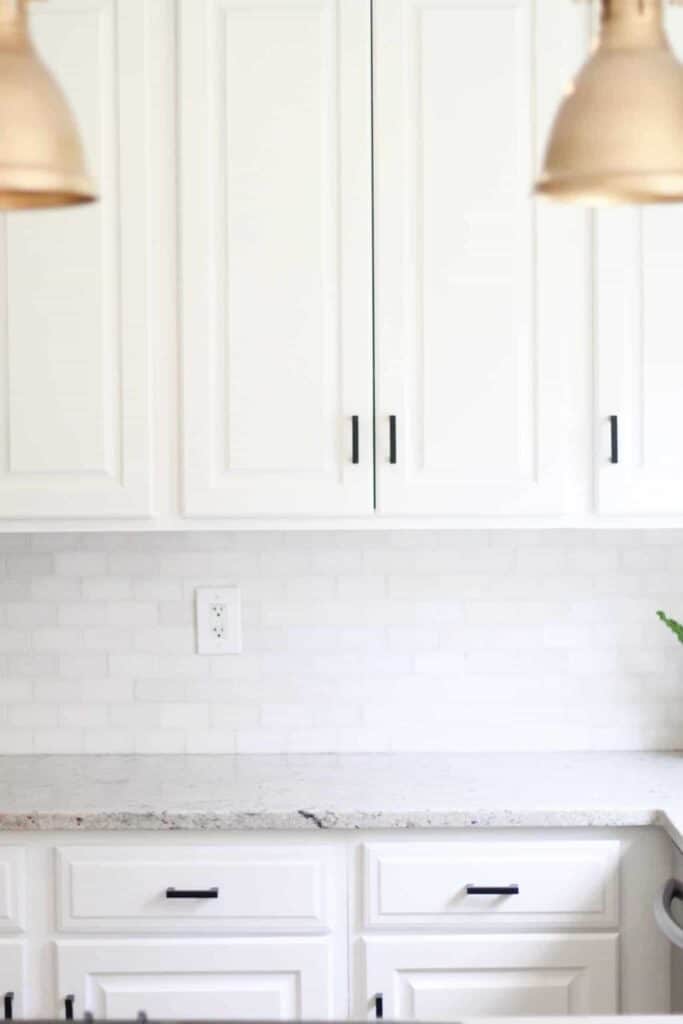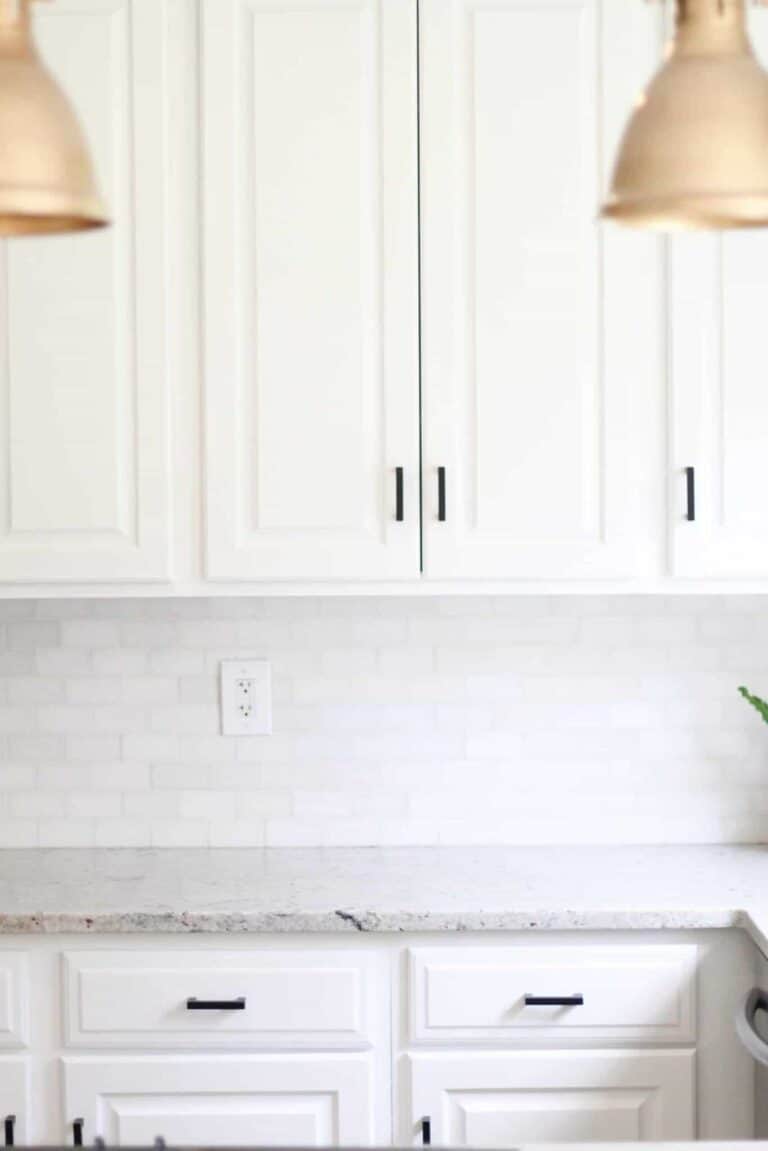 Standard Kitchen Base Cabinet Dimensions & Function
There are three main types of kitchen cabinets: kitchen base cabinets, kitchen wall cabinets or upper cabinets, and tall or specialty cabinets. They each have standard kitchen cabinet sizes and serve different purposes. Upper cabinets tend to hold plates, cups, bowls, and food items. Base cabinets tend to hold large pots, pans, and even small appliances.
While I focus on standard kitchen base cabinets and the standard dimensions of a base cabinet, you can check out my article on kitchen wall cabinets here. For standard base cabinets, you'll see that cabinet height and depth tends to be pretty standard across the board, while width is much more variable, depending on the cabinet's use as well as your needs.
Standard Base Cabinet Height
Standard kitchen cabinet height is 34 1/2 inches tall. This is the height from the top of the cabinet to the floor, including the toe kick. The toe kick sits at the bottom of the cabinet and may seem like dead space, but it does provide an important role in supporting much weight from the cabinets and their contents, including kitchen appliances.
Standard cabinet height can be customized for people who need shorter heights, such as wheelchair users, but isn't standard and requires something custom-made. After accounting for the kitchen's countertop height of about 1 1/2 inches, the standard total height generally stands at about 36 inches tall.
Taller individuals may appreciate tall kitchen cabinets and that is doable, so do not fear. The only downside is tall cabinets have to be customized as well. This can be done with a custom box frame that can be covered by a toe kick and molding so it doesn't appear out of place.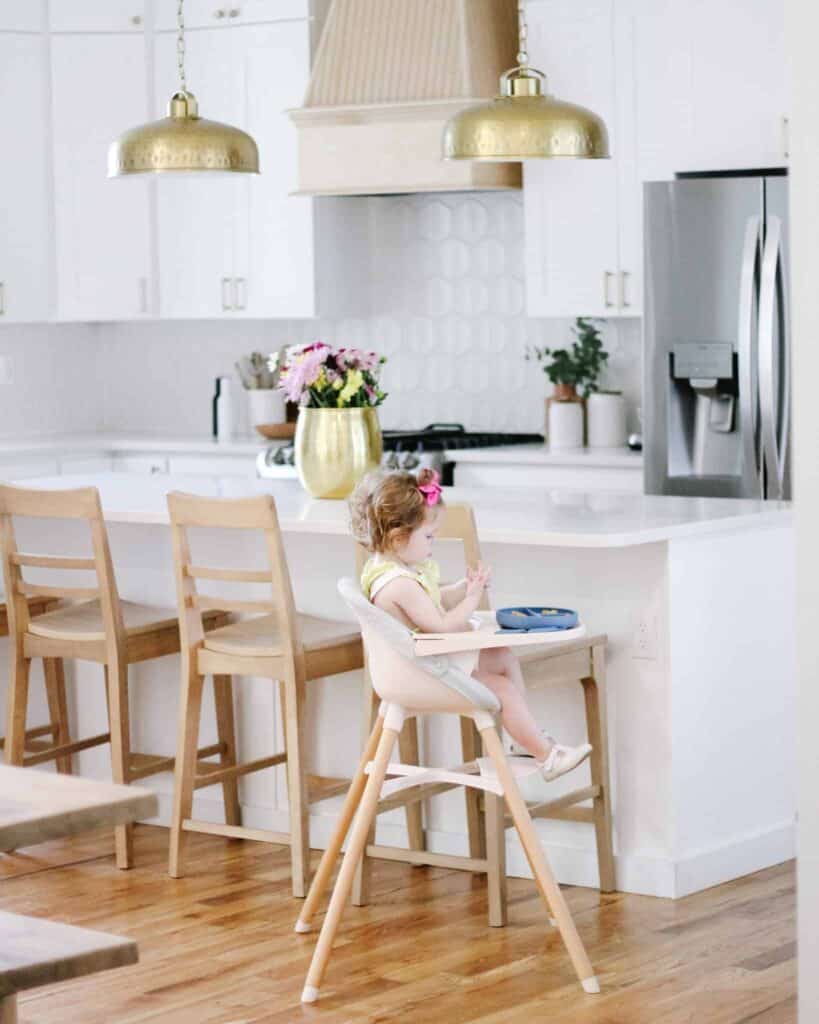 Standard Base Cabinet Width
Standard widths of the base cabinets are widely variable and tend to be determined by what the use of the cabinet will be. There is no one standard cabinet width when it comes to base cabinets in the kitchen. They may range from 9 to 48 inch wide cabinets in 3-inch increments.
They are chosen to meet space needs and provide specific functions. Nine to 24 inch cabinet widths are filler cabinets that can accommodate pull-outs, such as narrow rolling racks that are great for storing baking pans and spices. Thirty inch cabinets can accommodate a single basin sink, while 33 inches accommodate a double-basin or offset sink. Thirty-six inches also are used to accommodate double basin sinks. Forty-eight inch lower cabinets are the largest size commonly found in kitchens.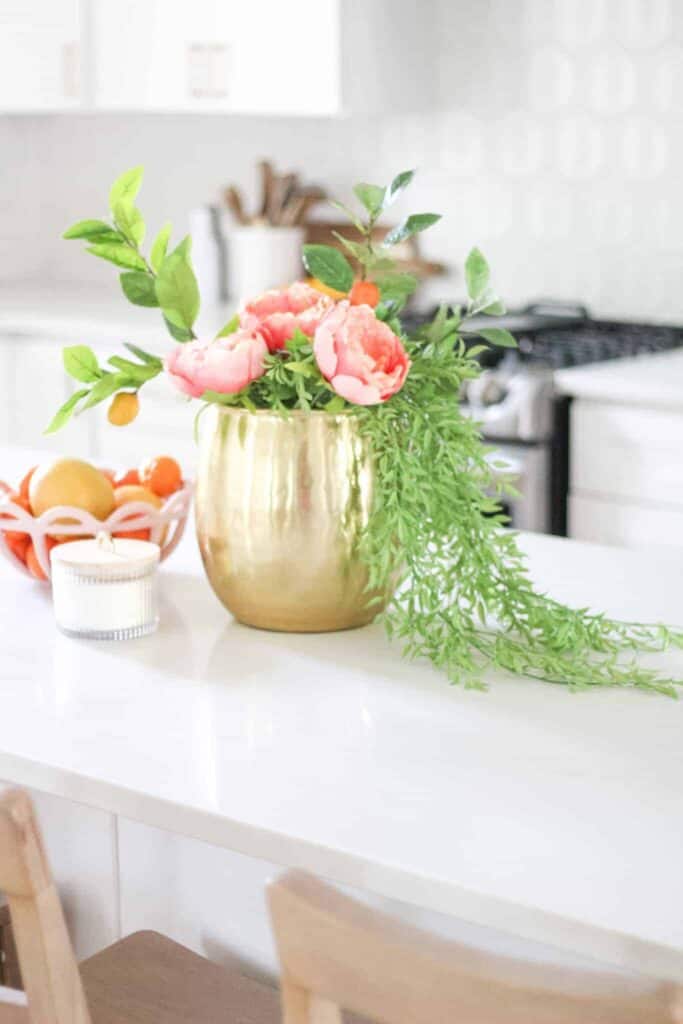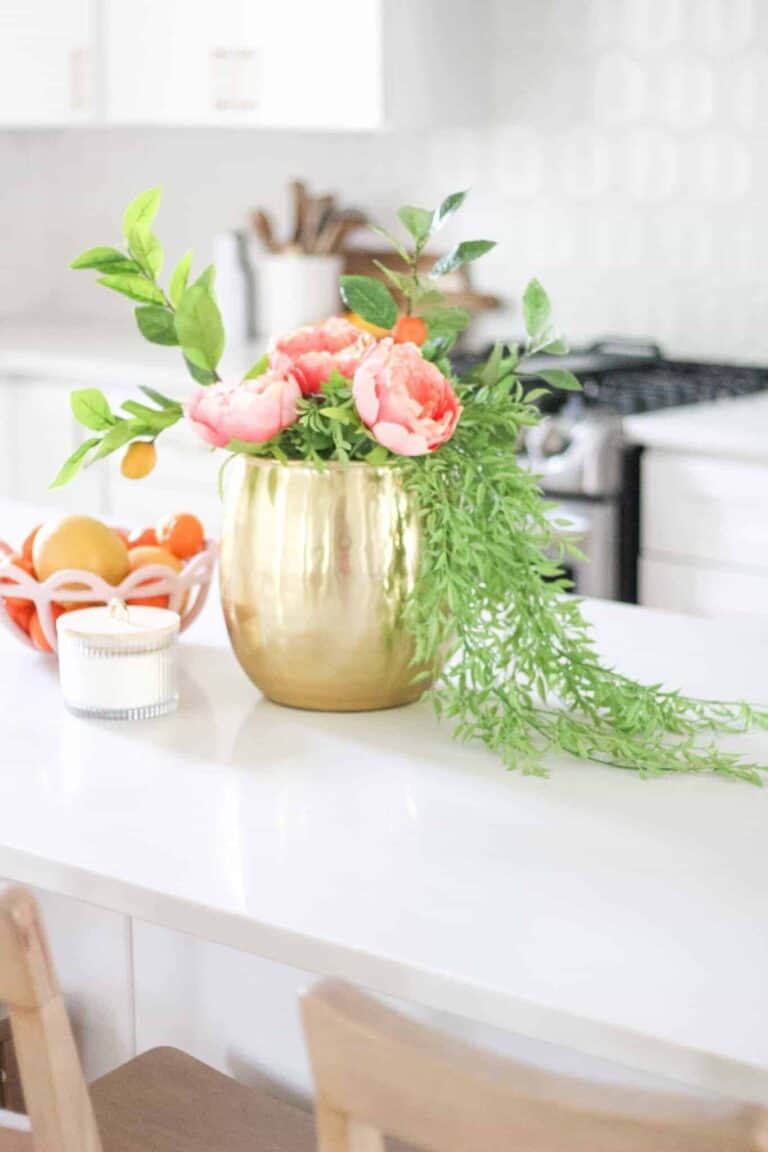 Standard Base Cabinet Depth
Depth of base cabinets is taken from the front of the cabinet to the wall. Stock cabinets' standard depth are generally 24 inches deep, not including the countertop overhang. With deep cabinets come even deeper countertops and it becomes difficult to plug in appliances or reach items in a corner cabinet. With overhang, the countertop depth is typically 25 or 26 inches. Special cabinet depths range from 12 to 18 inches deep, but tend to have to be custom ordered as they aren't generally in stock.
Standard Kitchen Cabinet Base Dimensions Considerations
Before you pick out new cabinets, think about the amount of space you'll need versus the amount you space you have. The wider and deeper your base kitchen cabinets are, the more counter space you can have. However, don't forget that you'll want to be able to reach everything on top of your countertop and in the back of the cabinets underneath it. You want to be able to move comfortably throughout your kitchen as you work in it, while getting as much storage out of your kitchen as possible.
Price is also an important part of the decision. Stock cabinets are available at a lower price point and will work well if you don't need custom dimensions. However, if you want something more high end and your budget allows, custom options are available. Just be aware that custom cabinet prices can really add up.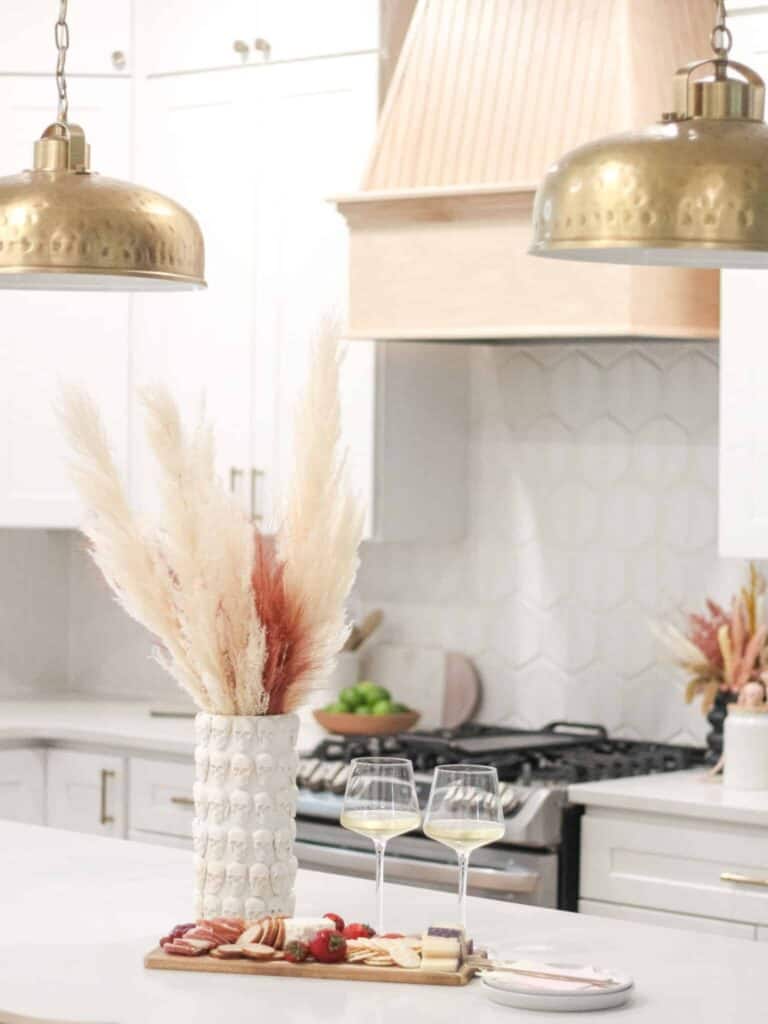 Other Posts You'll Like
Functional Butler's Pantry Reveal | Klearvue Cabinetry Review | Best Paint For Cabinets | How Deep Are Kitchen Wall Cabinets
Follow On Social For The Latest & Greatest
Pin This Photo Below For Later
Knowing standard base kitchen cabinet dimensions is key to renovating your kitchen. With these tips in mind you'll be ready to find the best kitchen cabinets for your home that will afford you both storage space and an eye catching design! I hope you're able to design the kitchen of your dreams.
Be sure to pin the photo below for later, and if you don't already – follow me on Instagram (@arinsolange) and Tik Tok (@arinsolange) for more fun!