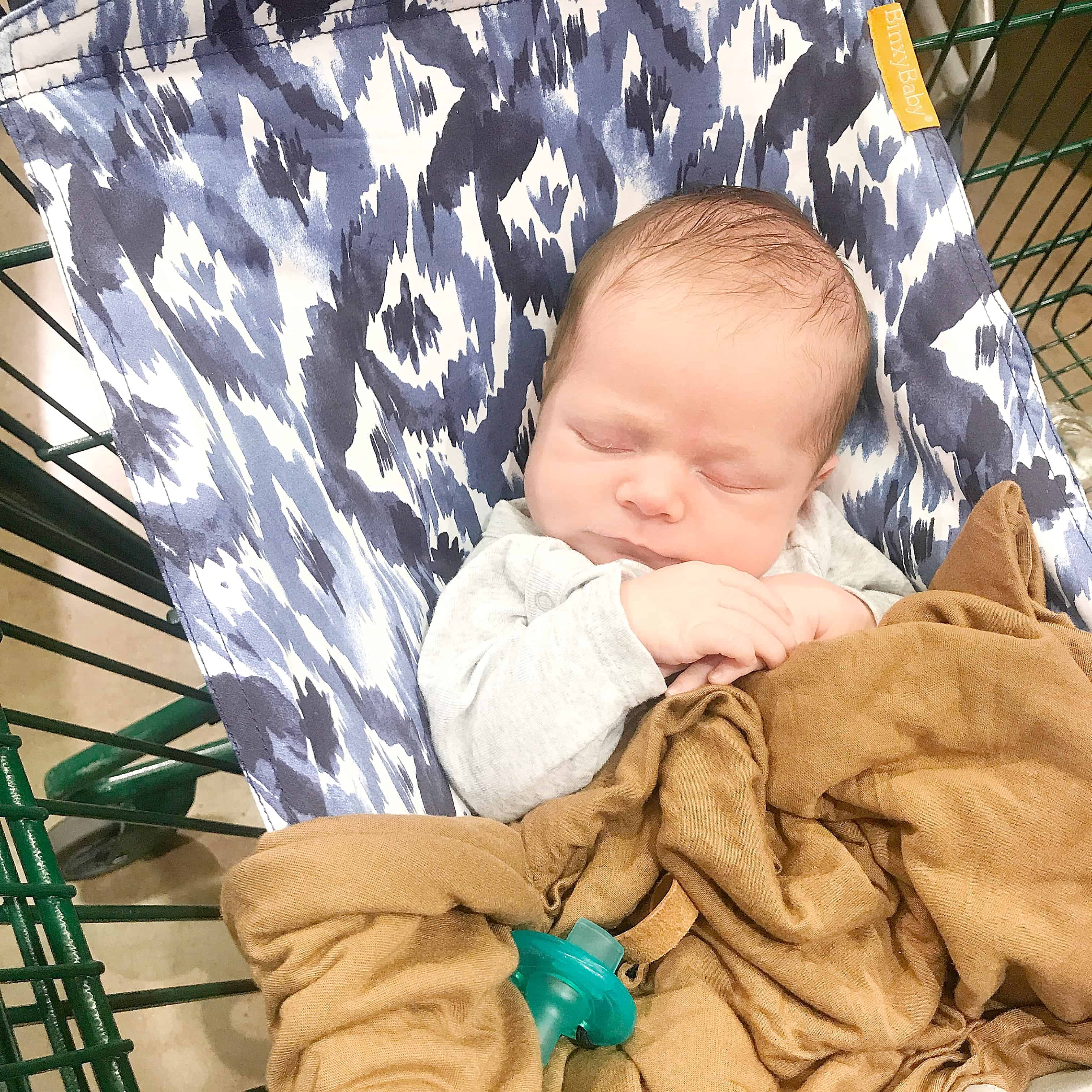 If you've been following my blog for long you probably know that I am a stay at home mama to 3 kiddos. You probably also know that I go to Target WAY more than I should…so figuring out how I was going to fill my cart with all the things I 'need' while hauling three kids was an actual problem to work through with three kiddos.  I mean they have the bus sized carts that I adore, but once the carseat was in the the cart where was I going to put all the home decor, clothes and shoes I don't need?  I am here to give you a Binxy Baby Review.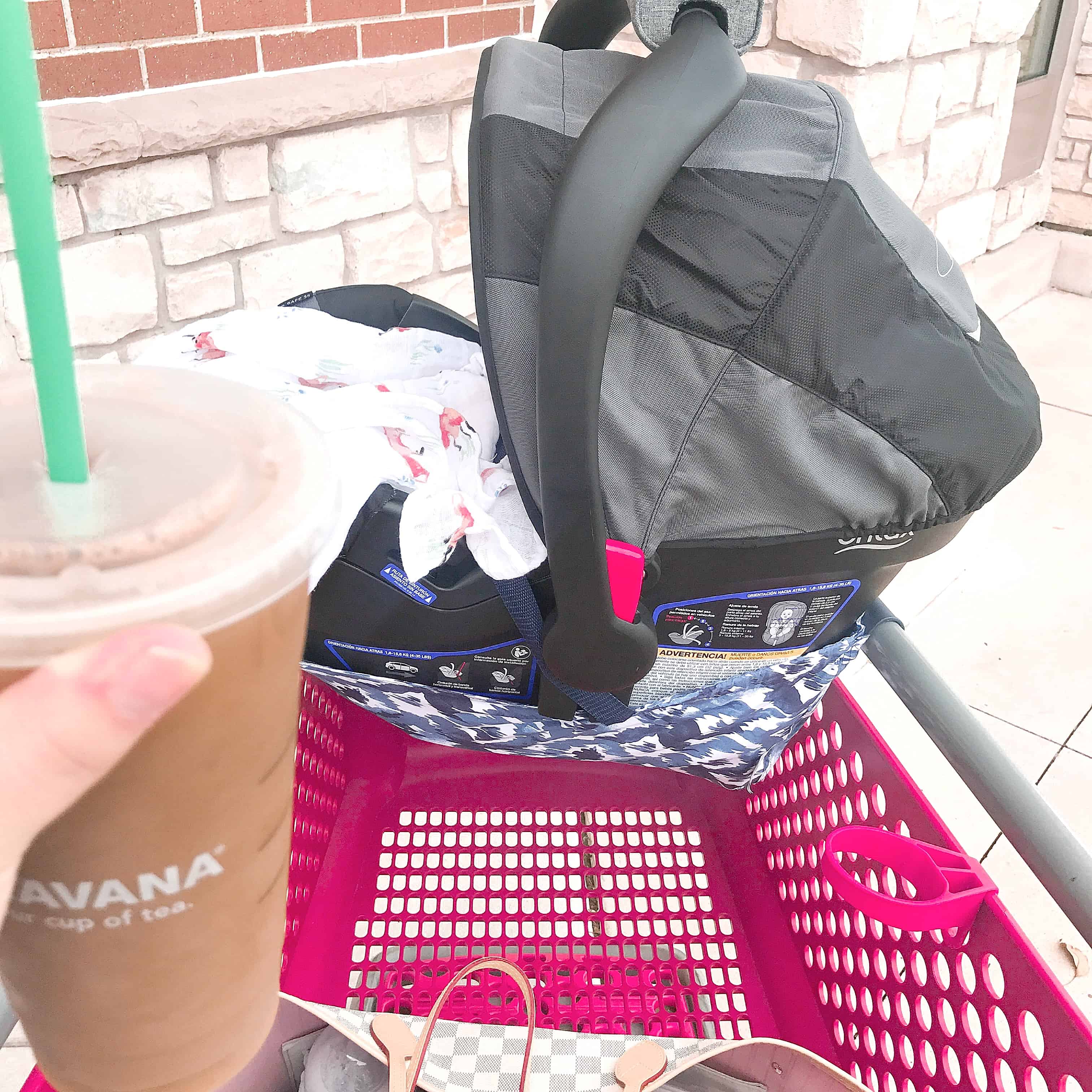 I happened upon Binxy Baby and was instantly in love with the idea for Walker as he got a bit older, but didn't know orginally that it would also safely hold his carseat in these early months: SOLD. I now can go to Target and get my Starbucks with all three kiddos.  I love that it will hold his carseat up to 50 lbs, and by the time that has passed he will be safe to ride in it on its own!  Most babies can easily use the Binxy Baby on its own from 6-8 months old until they can sit well in the cart on their own.  It fits most carts, and so far I have tried it several places with success, and as with anything with baby gear I obviously looked into its great safety testing.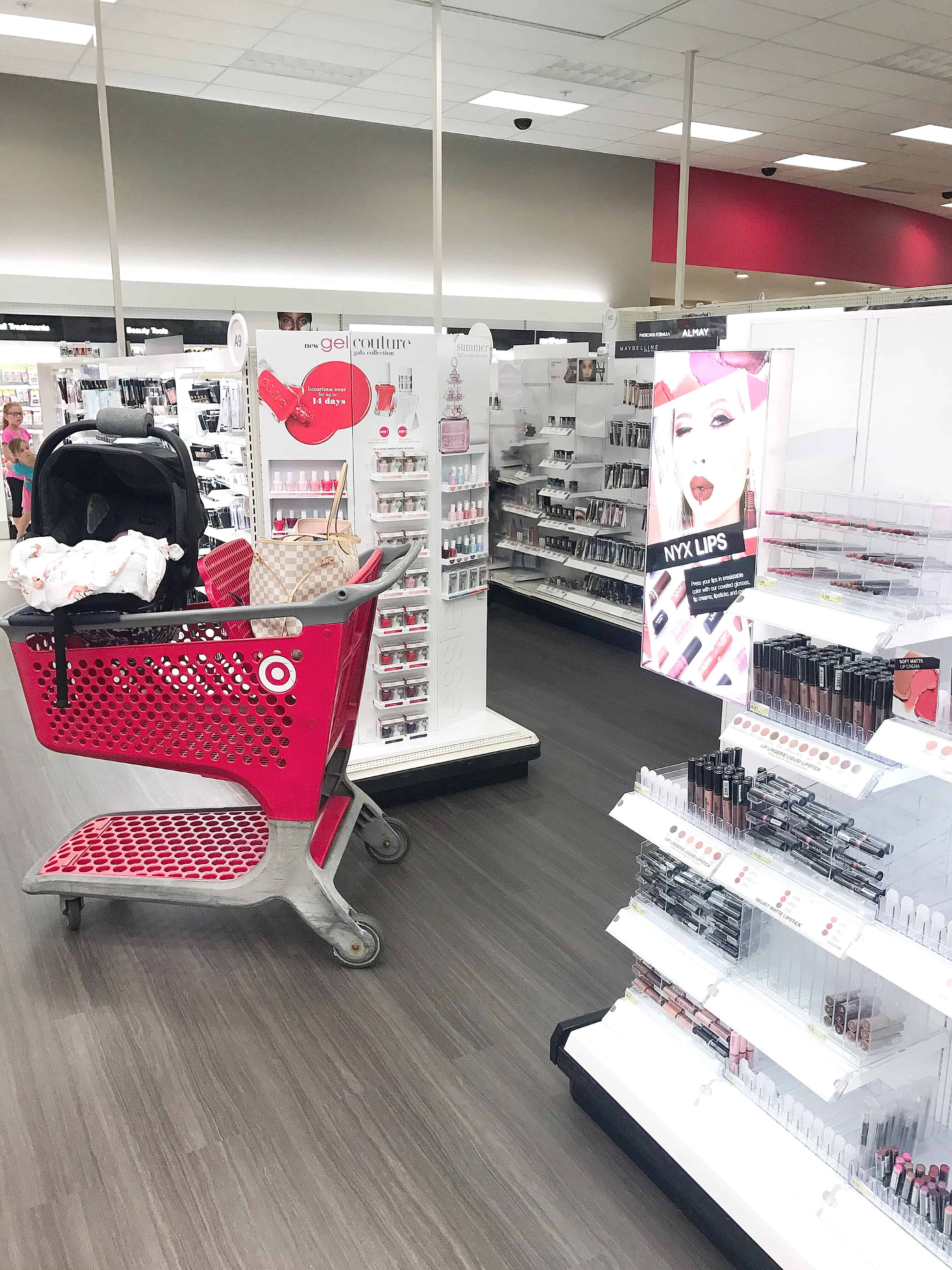 We have Tried it out a couple of times, and its honestly such great product that will be living in my car for all our outings.  I was a bit worried it would be a pain to put on thus making me use it less, but honestly it takes 3 seconds and really does make the cart so much more user friendly!! This will be added to my list of great baby gifts when my friends have kiddos.
I hope this Binxy Baby Review was helpful! Are you an out an about mama with your kiddos?  If you have tried out Binxy Baby I would love to hear your comments and review in the comments!!
XO ARIN
SaveSave