I would say if I had to classify my home decor I am somewhere between mid century modern and modern farmhouse.  I always say that the older I get I just buy what I like and if my home isn't one style WHO CARES, that said – what I like is typically on the more modern side.  Farmhouse finds in my opinion are much easier to find on a budget right now.  Box stores and Amazon have lots of them, but finding affordable modern decor can be tricky.  While I was doing some searching for my own home I went to a site I don't venture to often and found a gold mine of amazing budget modern home decor, and wanted to round up my favorite items on the site for you to shop quickly and easily!
this post contains affiliate links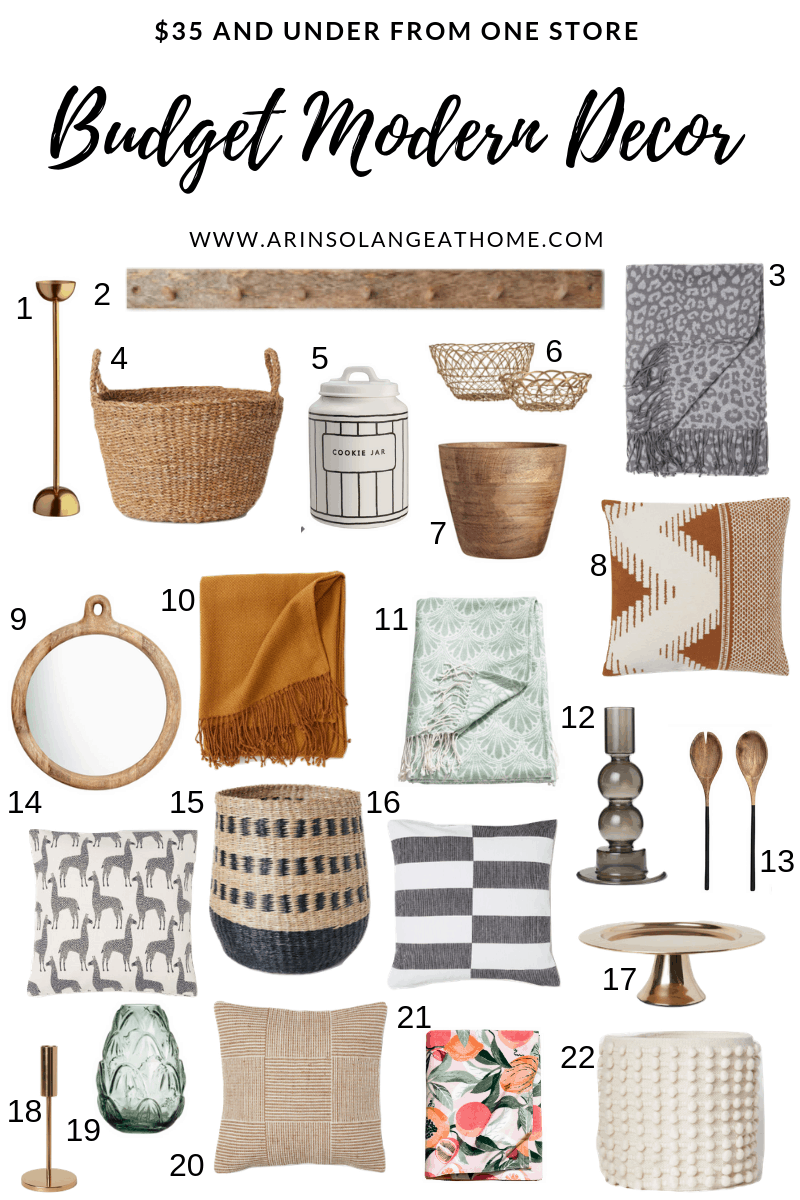 Budget Modern Home Decor
1 // 2 // 3 // 4 // 5 // 6 // 7 // 8 // 9 // 10 // 11 // 12 // 13 // 14 // 15 // 16 // 17 // 18 // 19 // 20 // 21 // 22
One of my favorite things about the items above are how versatile most of them are, and the over all neutral pallet, that could easily have colors added in as seasons change.  I love the cognac/mustardy type color that is really in right now, and will definitely  be adding numbers 8 and 10 to my living room for some fun new decor!  If you loved these finds you will likely love these Amazon home decor finds as well, so head to that post next and you might have a fully decorated room on your hands!