I CAN NOT believe my little girl is 4, and girlfriend wanted a puppy party.  She is all things sweet and sassy and keeps us on our toes, but goodness we love her!  She was insistent that she wanted a pink puppy birthday this year, but I set the precedent that we wouldn't do a party every year this y0ung.
I wanted her to love her birthday none the less, so for only about 20 dollars I decorated a wall of party puppies and made a birthday party for just our little family.
I wanted to share the details here for you because I LOVED how it turned out.
this post may contain affiliate links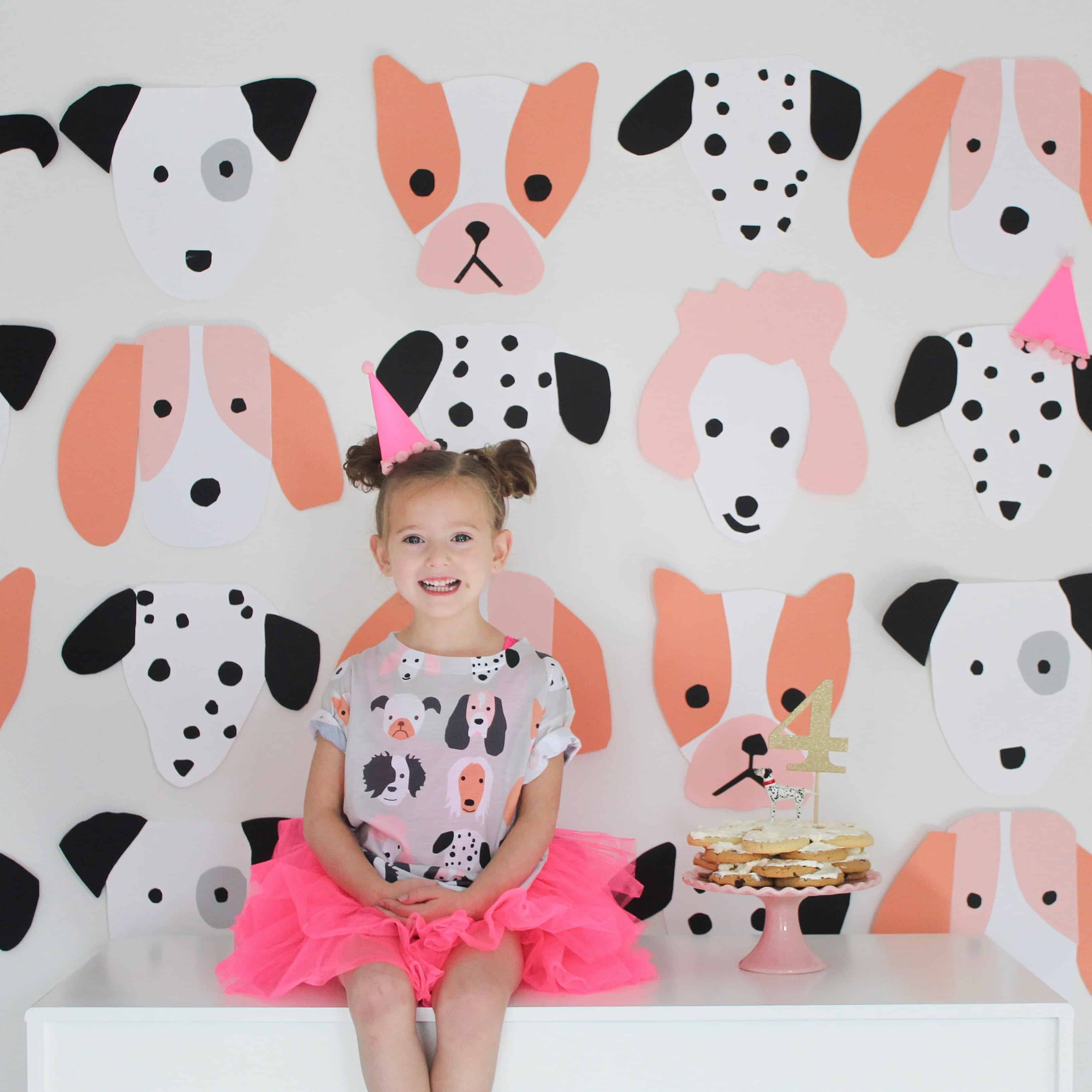 Pink Puppy Party
Just from sharing in stories I got so many questions about the backdrop for this sweet birthday party.
 I made the party puppies on the wall based on Avé's cute shirt from Taylor Joelle Designs.  I free handed the first of each puppy then traced each piece multiple times.
 It took me about 4 hours to make them all, but it was only paper so SUPER inexpensive!
THE GOOD NEWS – now you can buy these and print them.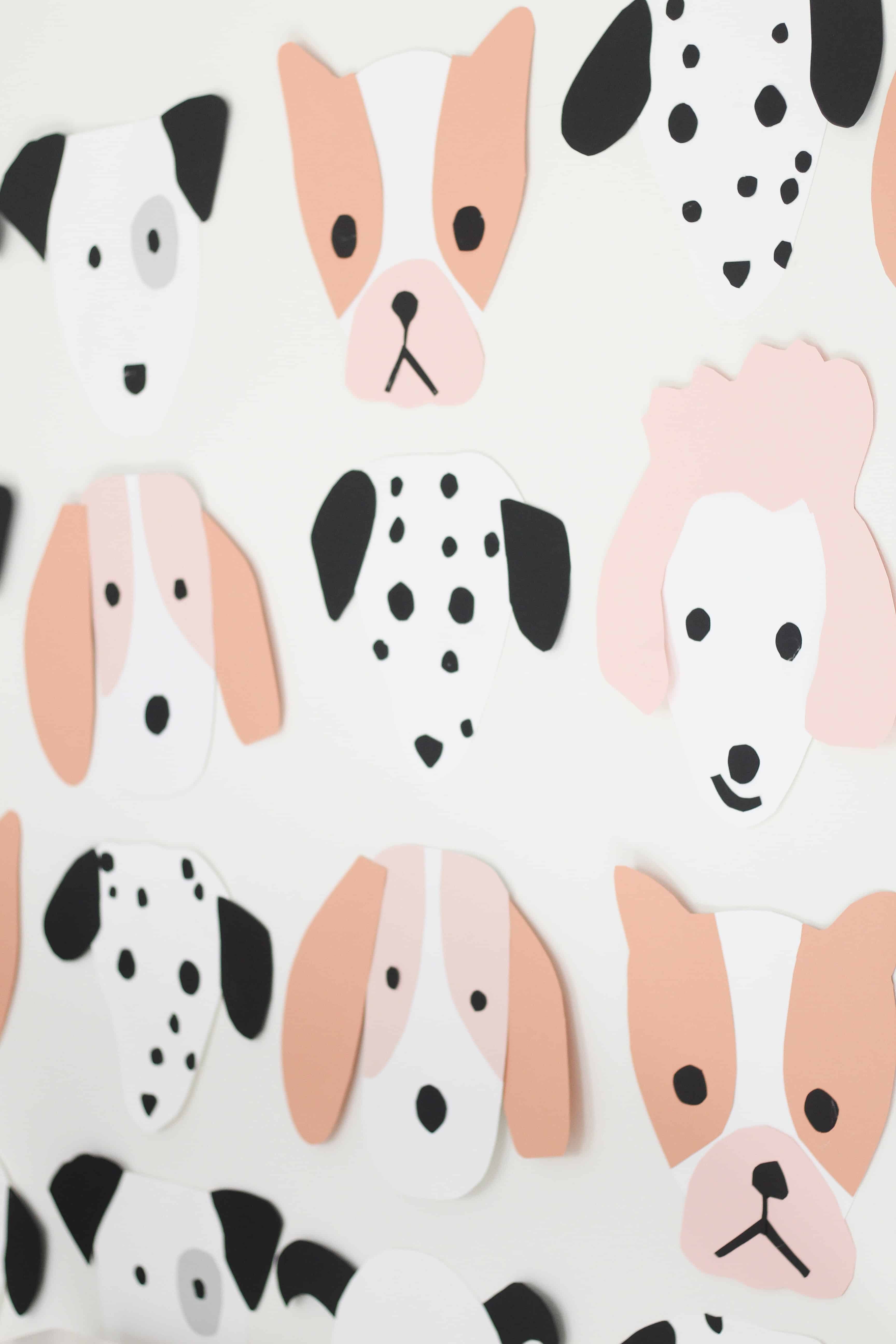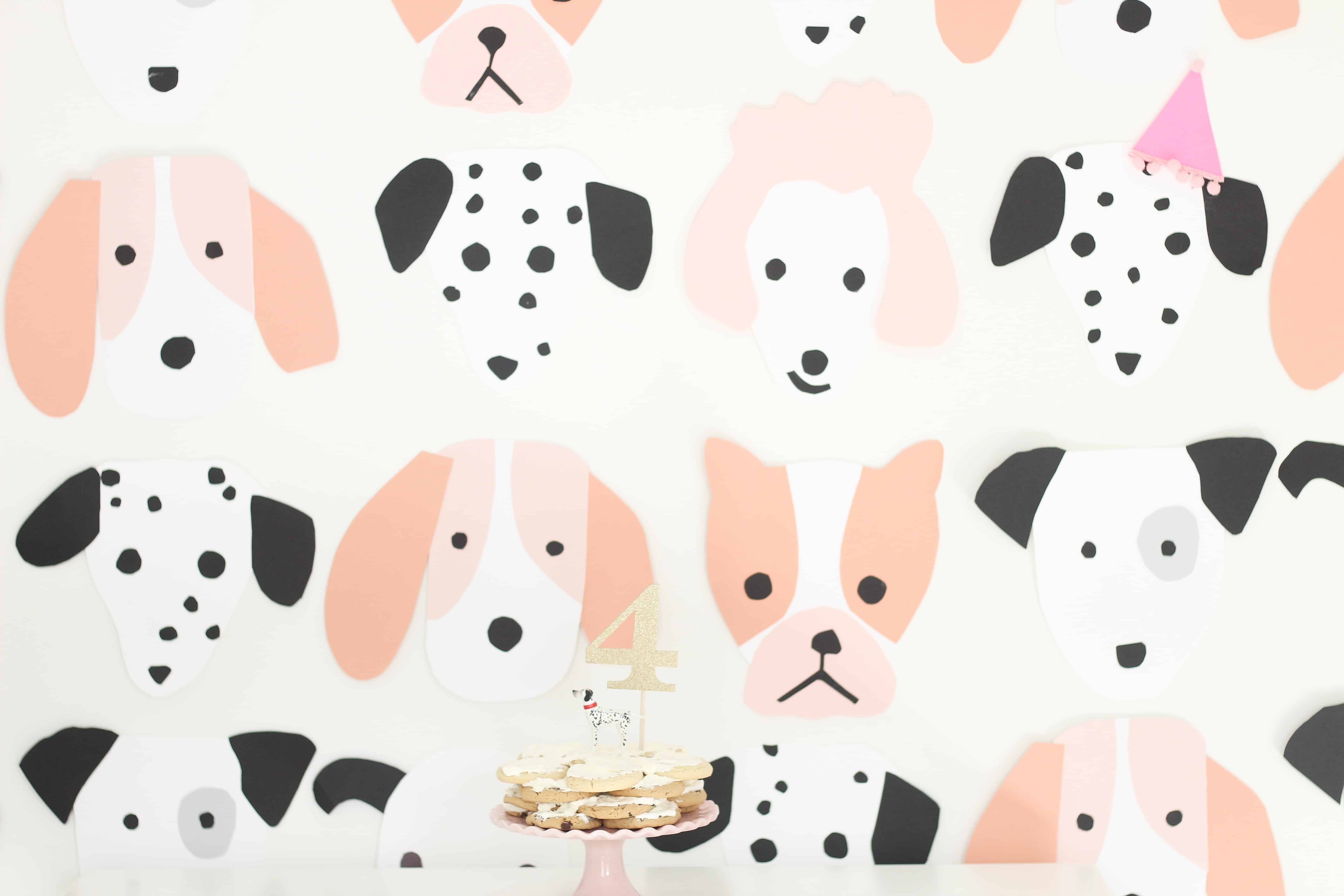 Like I said above, this wasn't a "real party" so there wasn't much food. I did however have a sweet cake ready for our sweet girl!
For the cake I did layered cookies and icing and used a dog figurine we already owned as well as a gold 4.  Simple as that.  The kids also enjoyed Left over Ice cream cone cake pops from their school birthdays – Grab that recipe here!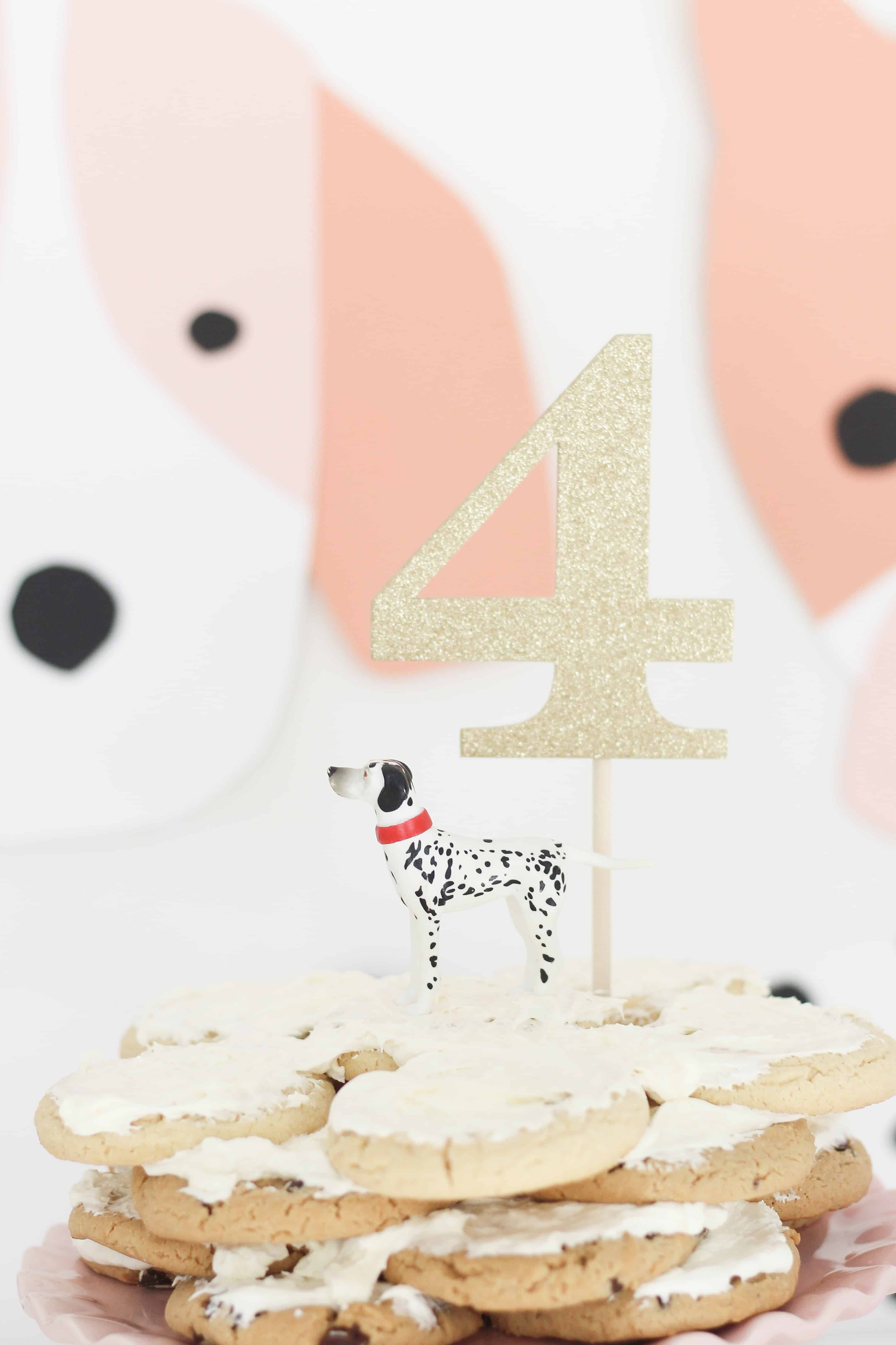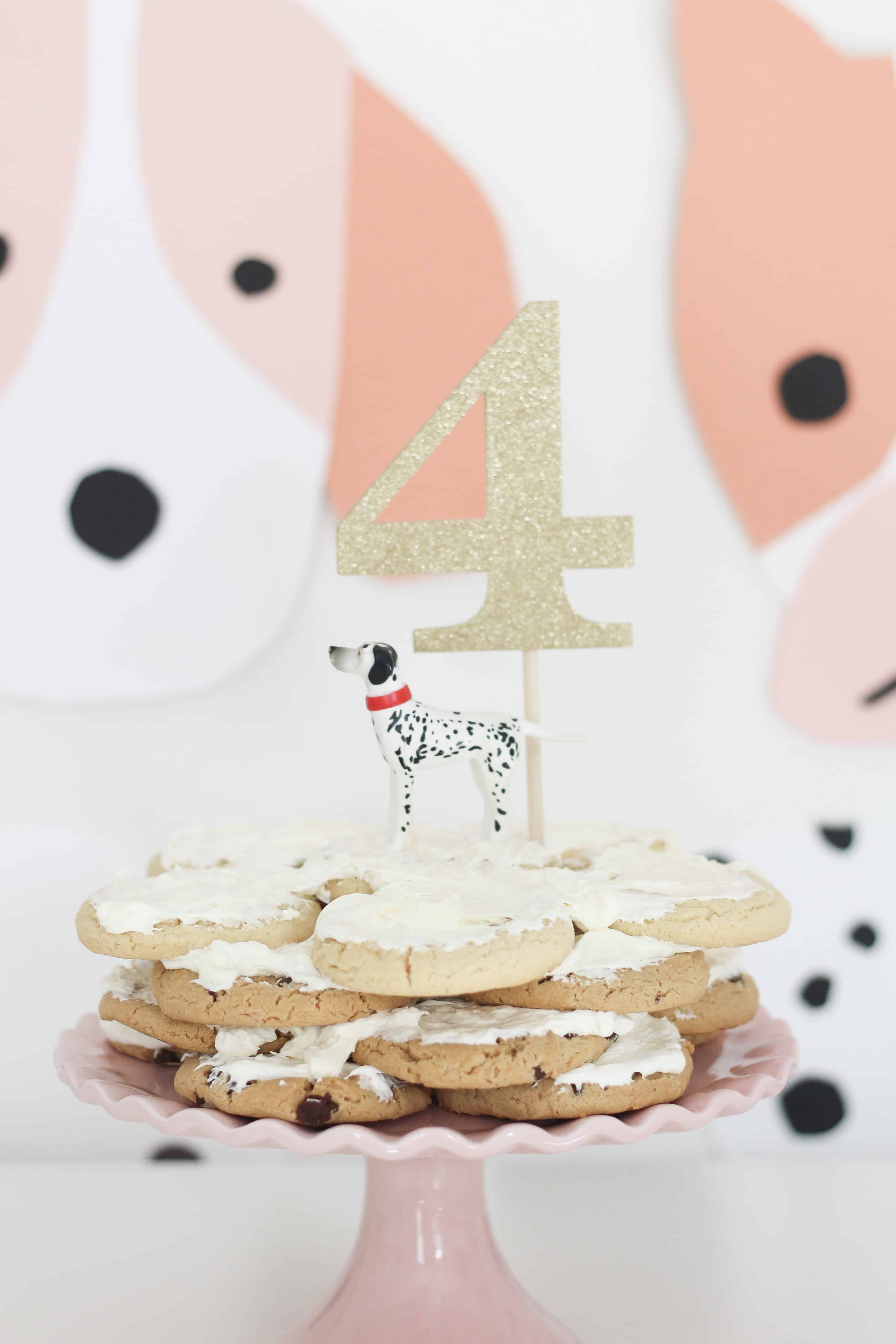 I paired the shirt over a Plum tutu and made Avé a matching little birthday hat, and called it a day.  We were going out for dinner so no other food was needed.
She still thought it was so special, and honestly it was such a reminder that kids don't need much for their day to be made!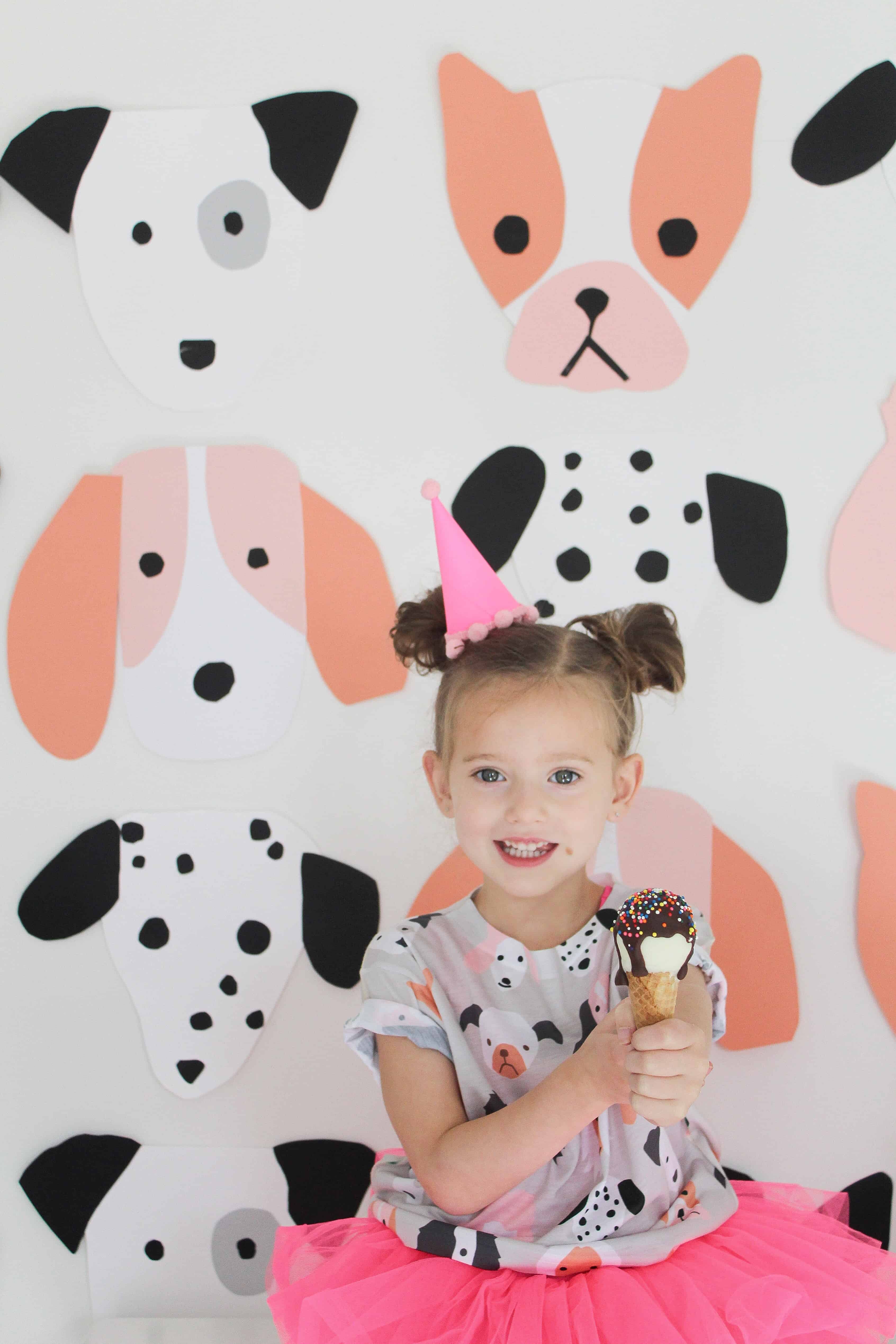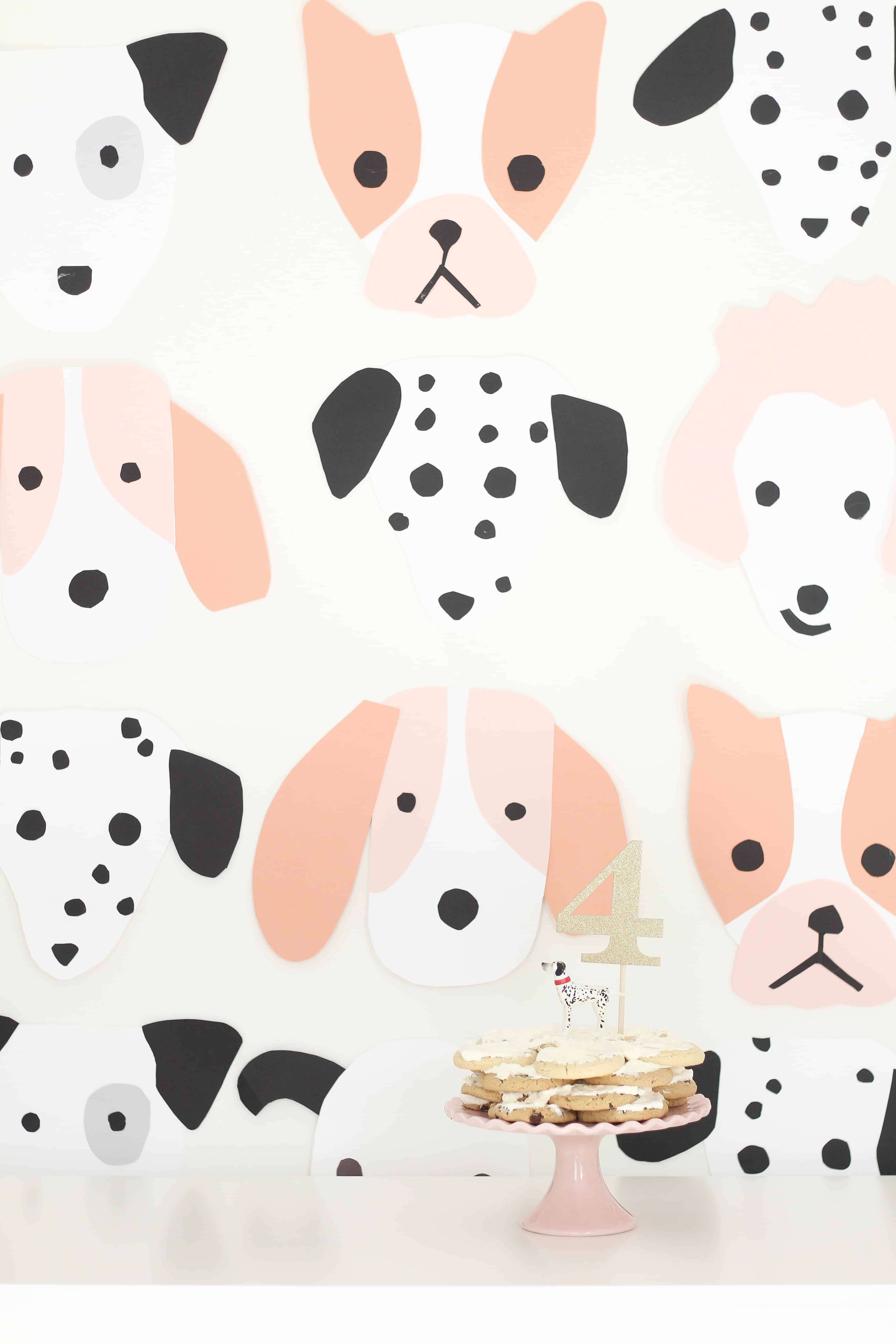 Think outside the box when you're coming up with party inspiration.  This puppy party was all based upon that sweet little shirt and I love how it made for a unique simple little set up she will remember forever! If you have any questions please feel free to leave me a comment!
 To see more Party fun that was based all on a shirt  check out this Hamburger themed party for our son, Walker.
Other Posts You'll Like
What its like to Own a Bernedoodle
Pin Me Later to Create this Wall of Party Puppies