I am FINALLY finishing up the last few fall blog posts I have for you all this year! (didn't you know that in blog land I'm already 1 month behind for not having all my Christmas content live? haha).  Today I have a special treat for you all because I am going to be showing you some amazing front porch inspiration from several amazing bloggers! I love how each person used their own flare and really based their fall front porch decor on their speicic personality and porch.  I will link to each ladies blog and Instagram, so be sure to check them out when you're done!
Fall Front Porch Decor
Pretty in Pink
I will start things off with my own front porch.  I have linked many of the items HERE in this post talking all about those trash can planters, so be sure to check that out for links to the mats and planters!
I knew I wanted to incorporate pink into my porch, so I used pink mums and flowers, a simple pink wreath and threw 2 faux pink pumpkins into the mix of the real ones to give it a pop.  For added height I used simple wood craft crates under the pumpkins, which was affordable and I loved the end result.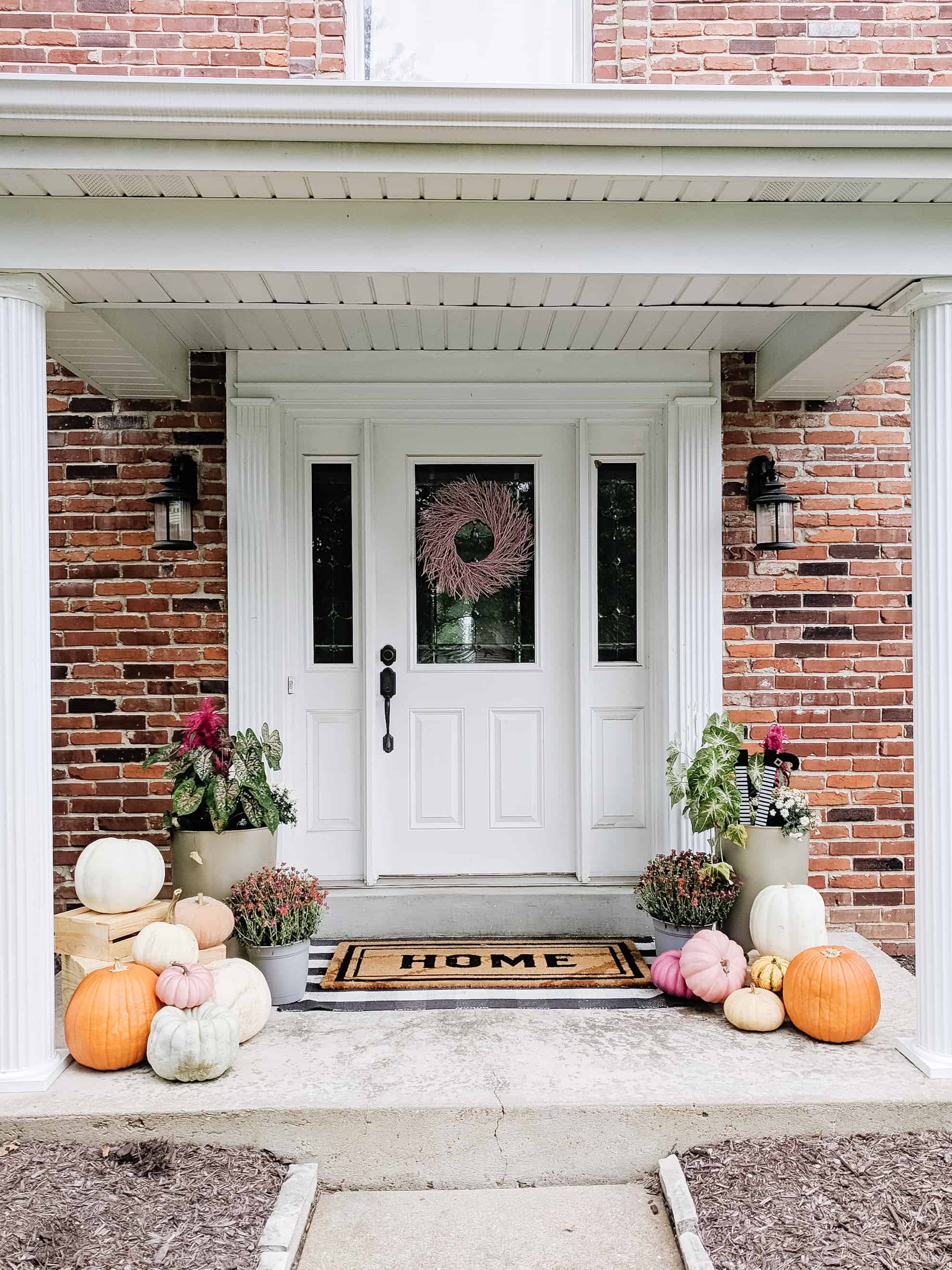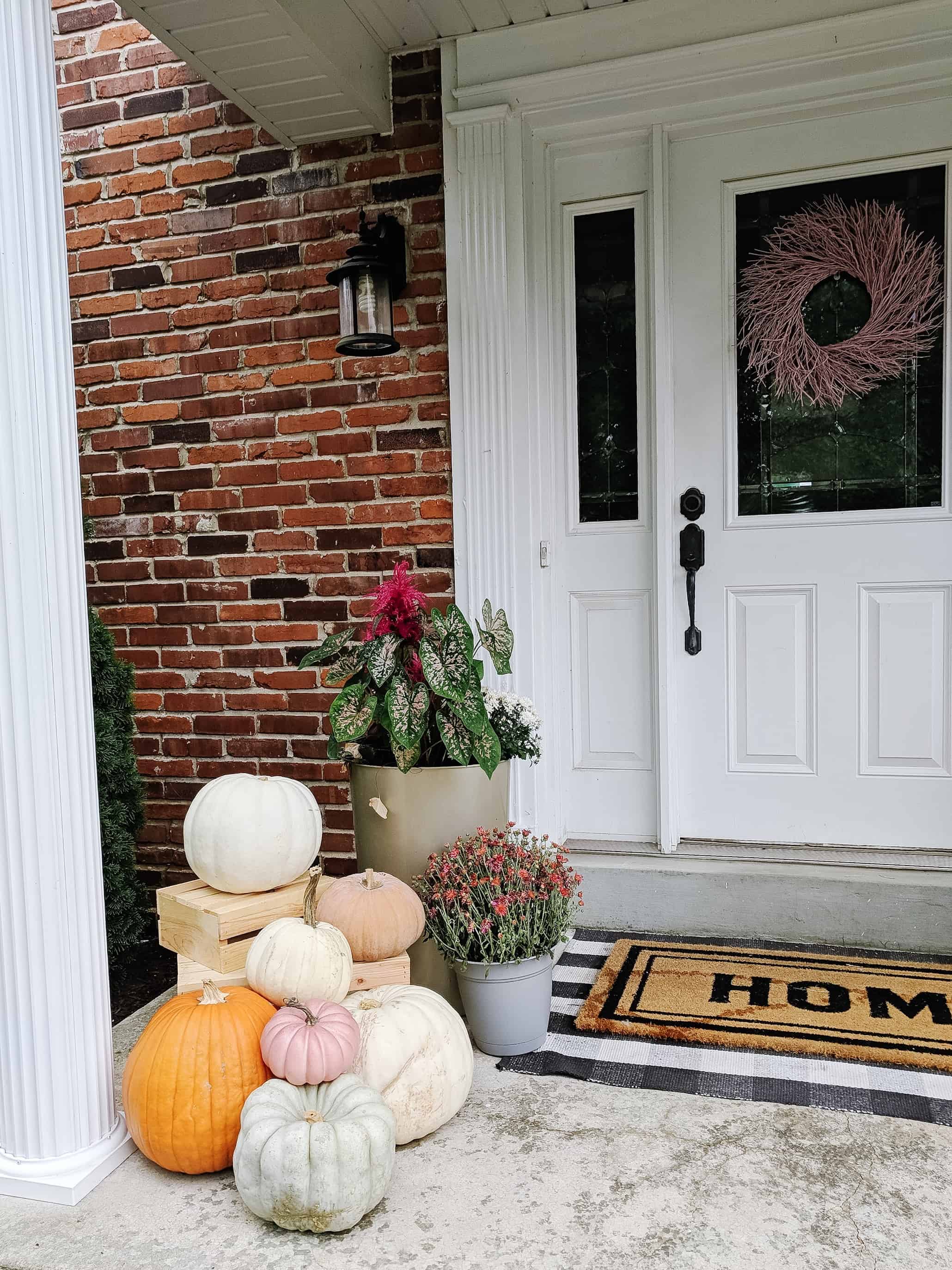 Southern Charm
Chrissy from The Chrissy Marie Blog has the most amazing simple, elegant style.  Her house located in the south has these gorgeous double doors and I love how she let them shine in her fall front porch decor!
Check out her Instagram // BLOG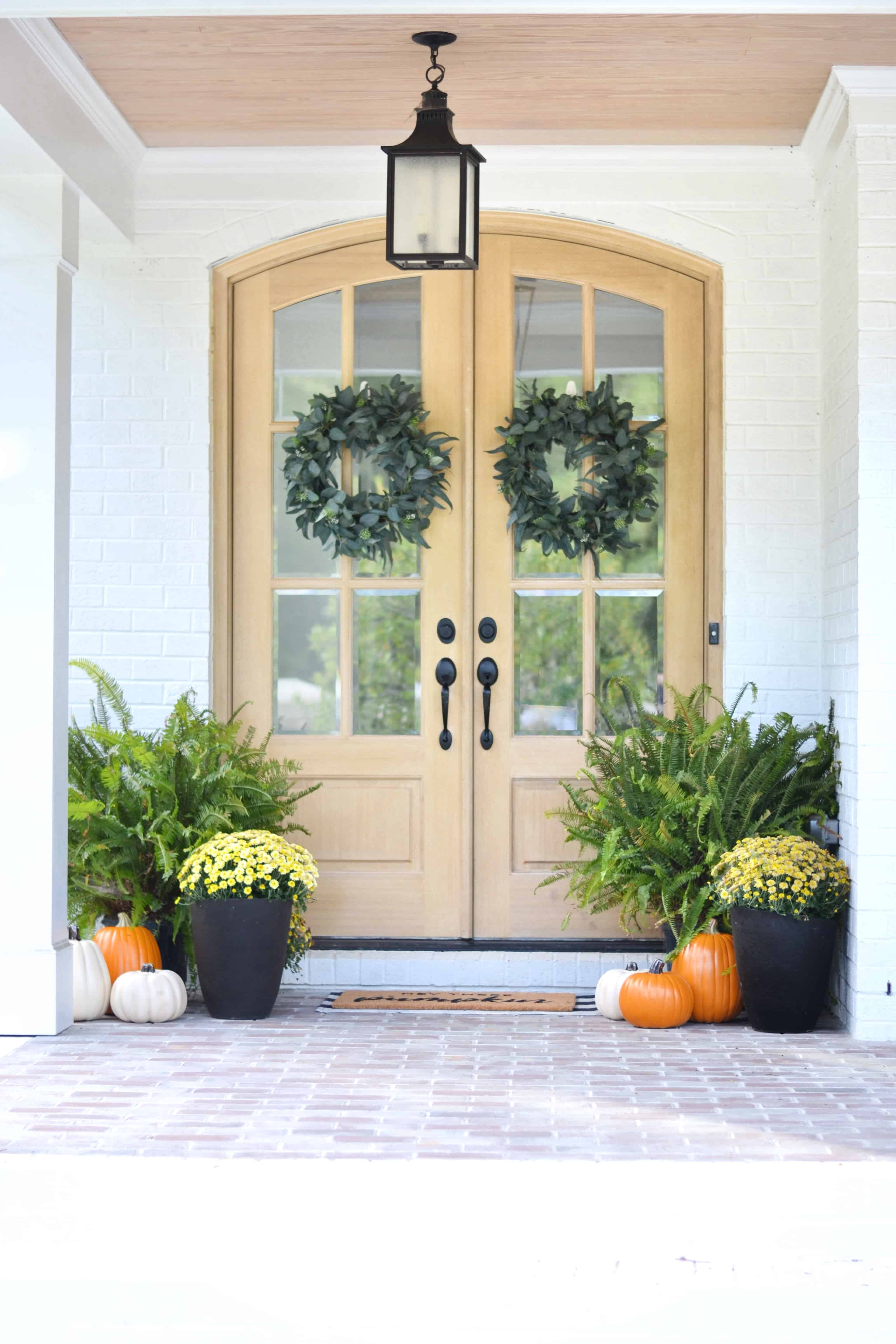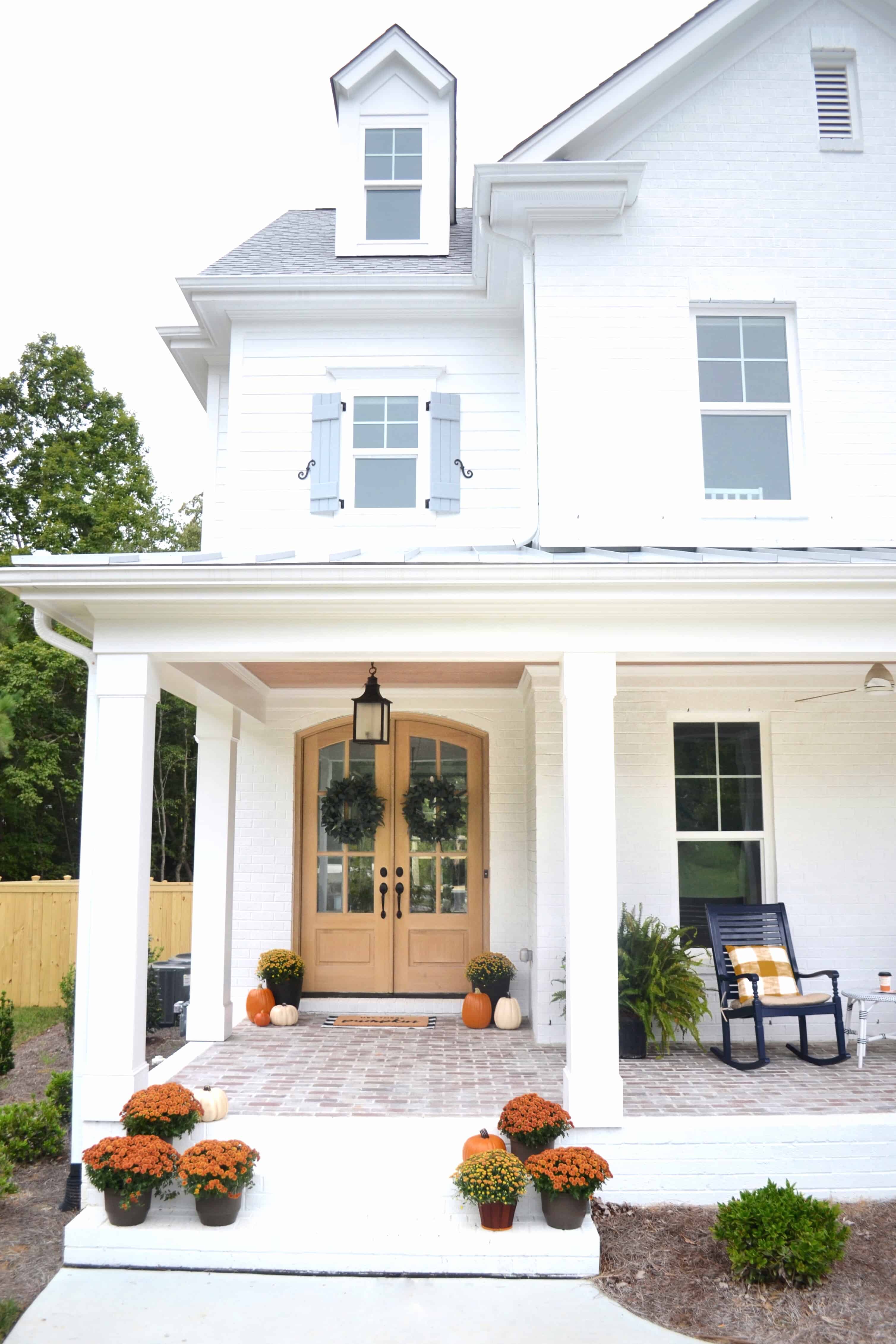 Dark and Spooky
Natalie, has amazing home decor taste and her front porch is the perfect mix of spooky fun and whimsy while not being over done.  It totally matches her gorgeous dark floors, and is giving me all the porch envy!
Check out her Instagram // BLOG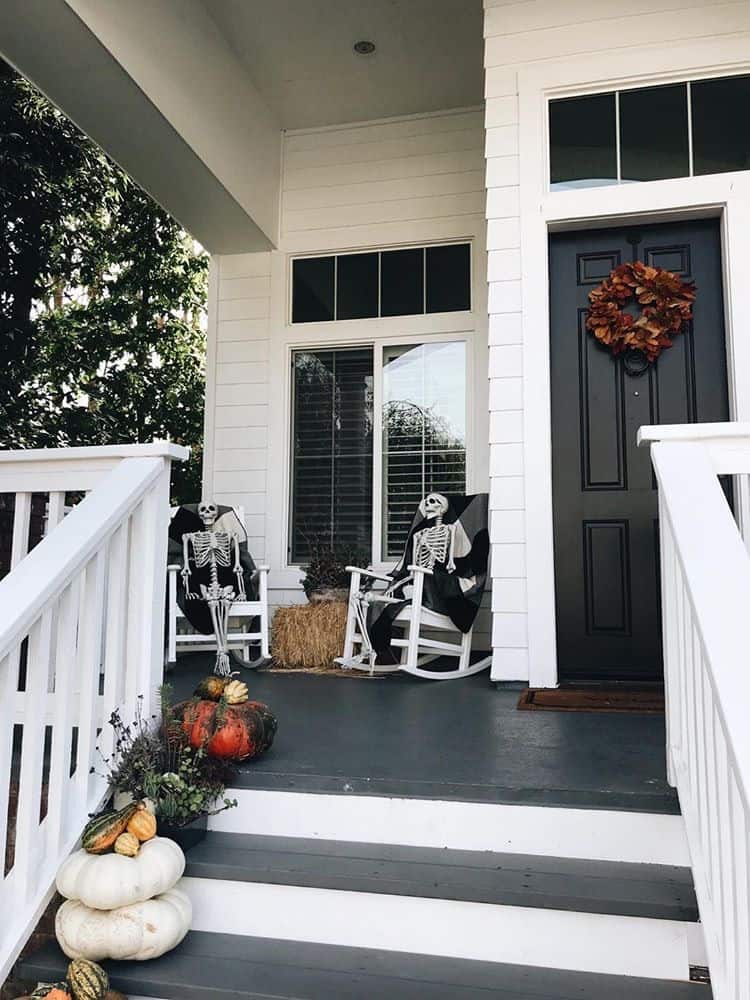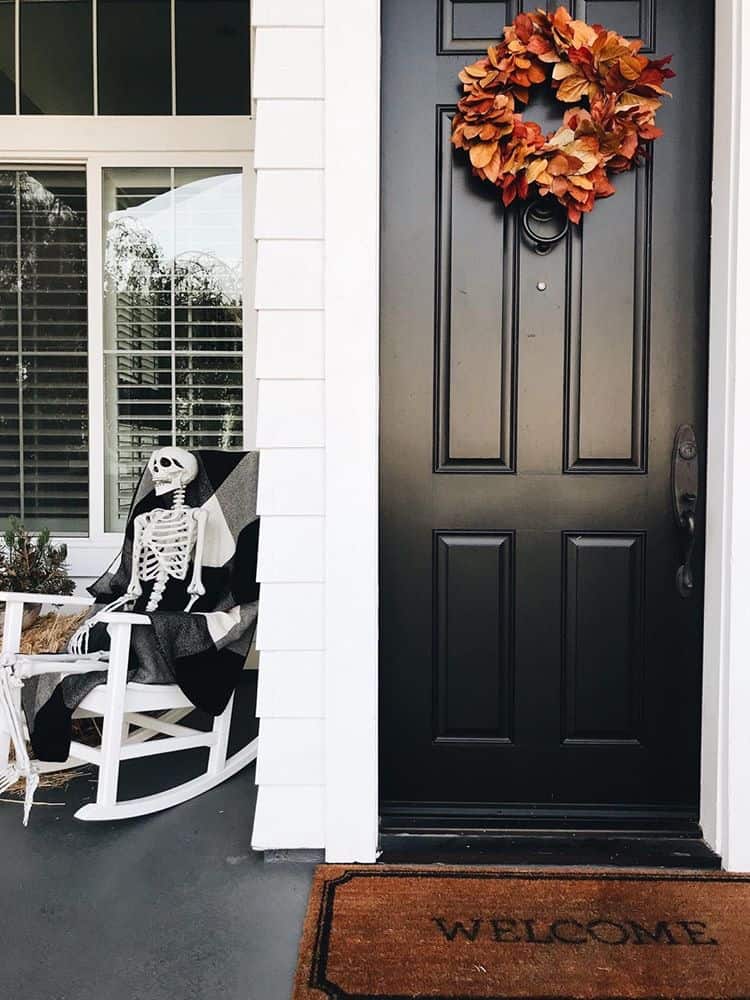 Classic and Cosy
Lauren from Lauren Gardner blog did a classic fall front porch in perfect taste.  Her little touches are some of my favorite aspects of her decor, and I am obsessed with the stacked pumpkins in a basket. Be sure to check out her post with 6 tips for creating your gorgeous front porch!
Check out her Instagram // BLOG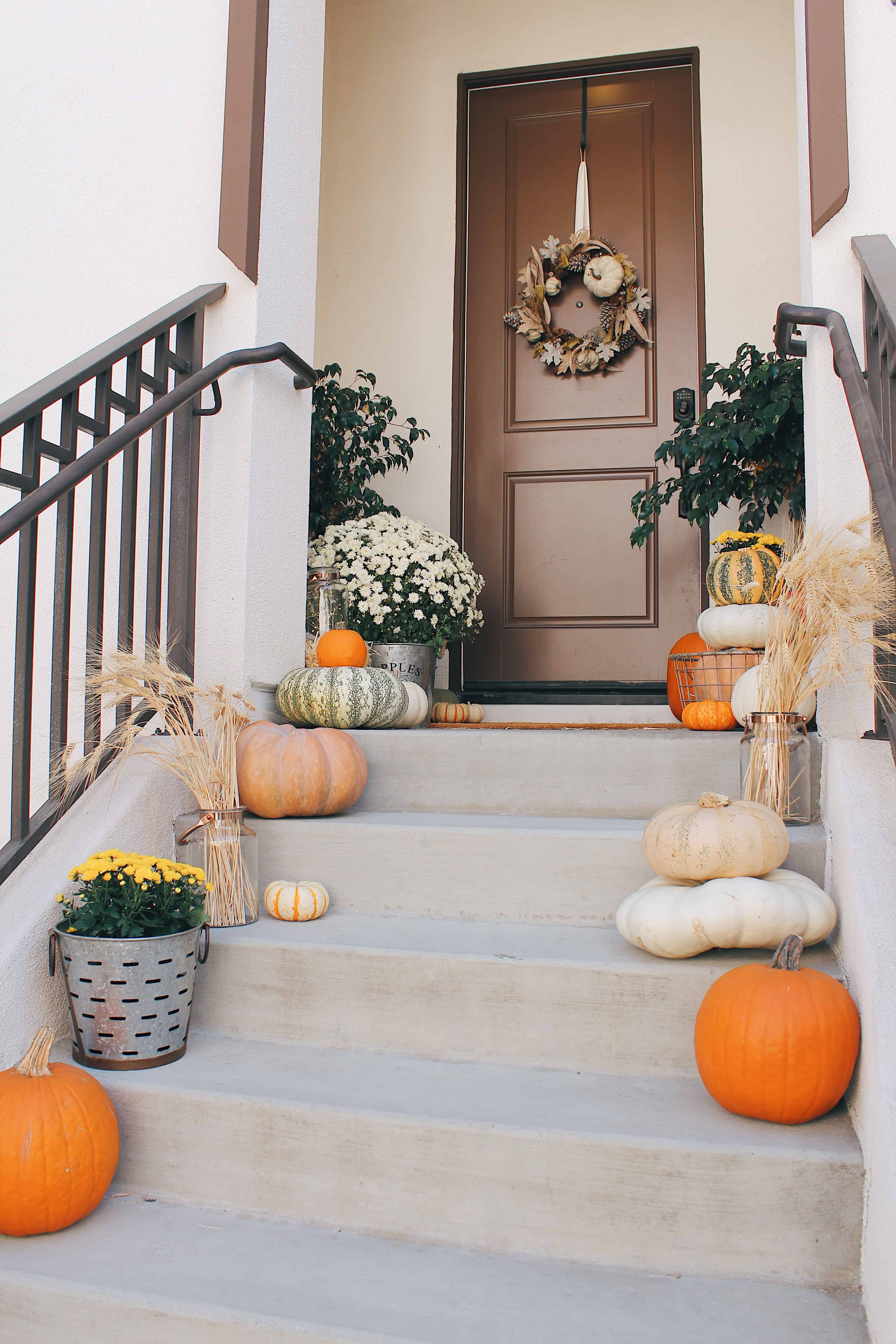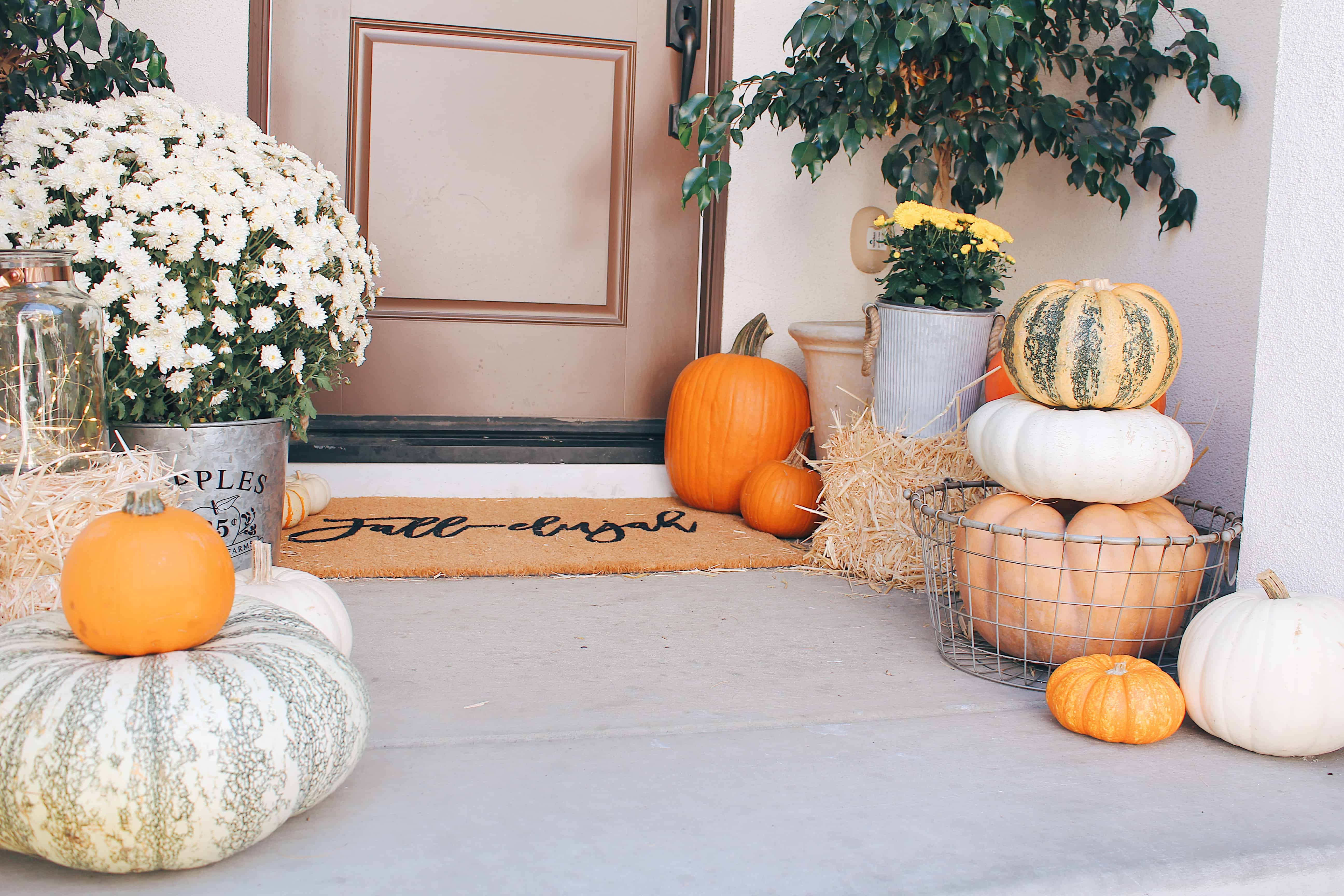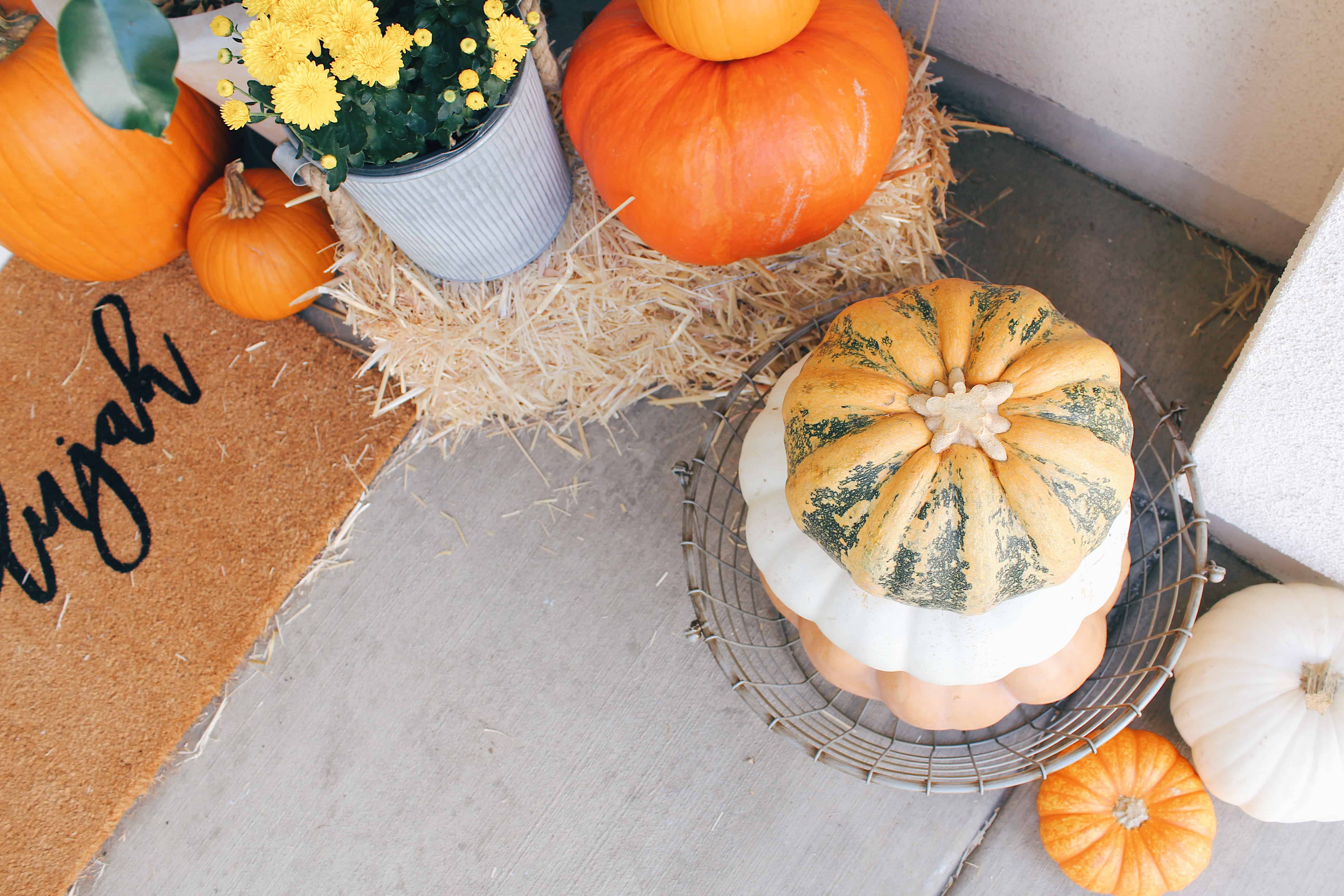 Farm House Red
Megan from Life on Shady Lane has the most AMAZING farmhouse style.  I have been following her for long enough to tell you she is as good as it gets.  Check out her porch below, and be sure to follow her on her blog and Instagram.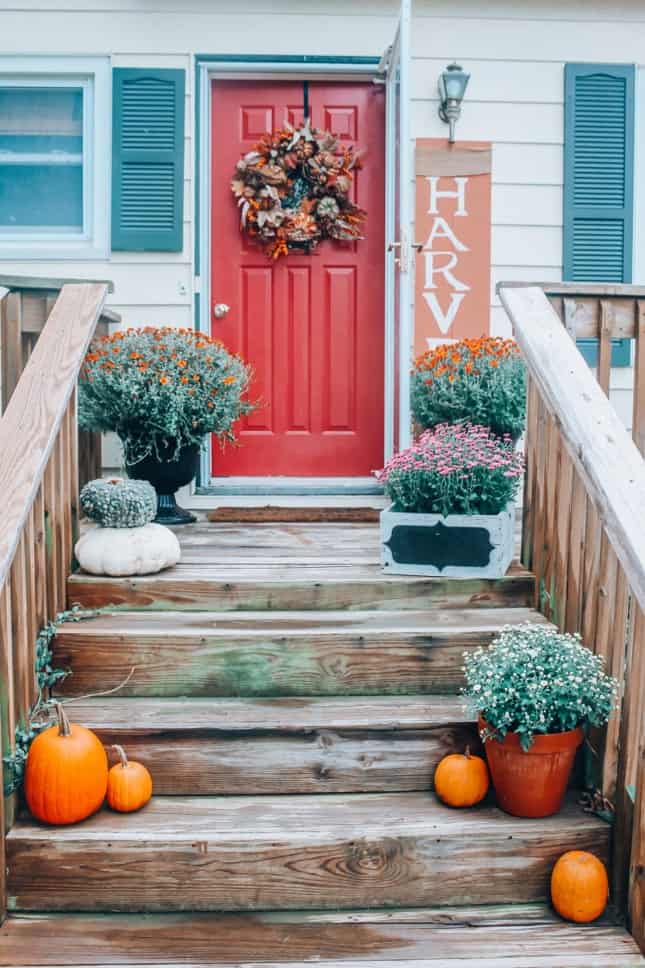 Be sure to follow me on Instagram for lots more fall fun, and be sure to pin the image below for inspiration every year!