As promised yesterday when I posted my free printable Fall Family Bucket list, I wanted to do a more specific one for my local St. Louis readers and followers.  This time of year is my favorite for getting out and exploring new places and visiting old ones when they have their fall fun up! I compiled a St. Louis Fall Family Activities Bucket List for you all to enjoy this crisp fall season and will add some resources to learn more about dates and locations!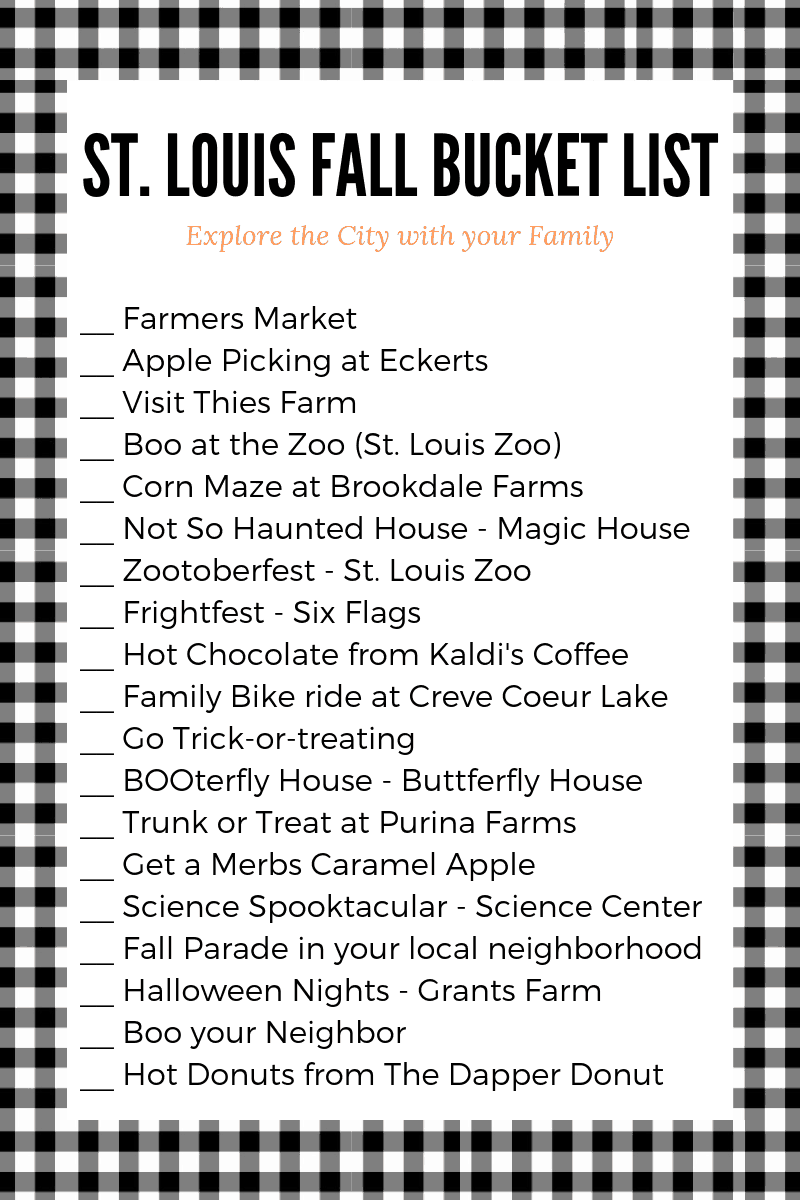 St. Louis Fall Family Activities Links to Info
Kirkwood Farmers Market  //  Eckerts    //    Thies Farm    //    St. Louis ZOO    //    Brookdale Farms    
Magic House    //    Six Flags    //    Kaldi's Coffee    //     Butterfly House    //    Purina Farms    
Merbs     //    Science Center    //    Grant's Farm    //    The Dapper Donut
Most of these activities are great for your full family.  I tried to include a couple that would be more specific to younger children and a couple for older kids, and of course there are so many other ideas of things to be doing this fall as a family, but I always think having a list we can print out and work through helps us to really stay focused on making those memories.  The printables are linked below, and don't forget to print out the Fall Family Bucket list if you're looking for a more general list of things to do this fall!
Letter Size Printable St. Louis Fall Bucket List
Poster Size St. Louis Fall Bucket List
Easily print the poster size as an engineering print in black and white!