I shared my go to super easy go to dessert recipe on my Instagram last week and got SO MANY questions, that I decided I would get the recipe here up on the blog for people to find a bit easier. This is my Easy Fruit Pizza Cookies recipe, and I promise that it will knock everyone's socks off. (Just don't tell anyone just HOW easy they are!).
My husband does not do cream cheese icing ever, but he is obsessed with these. I think that the mix of icing makes it less strong so he loves them. So if you're worried about that aspect of the recipe, don't be scared away.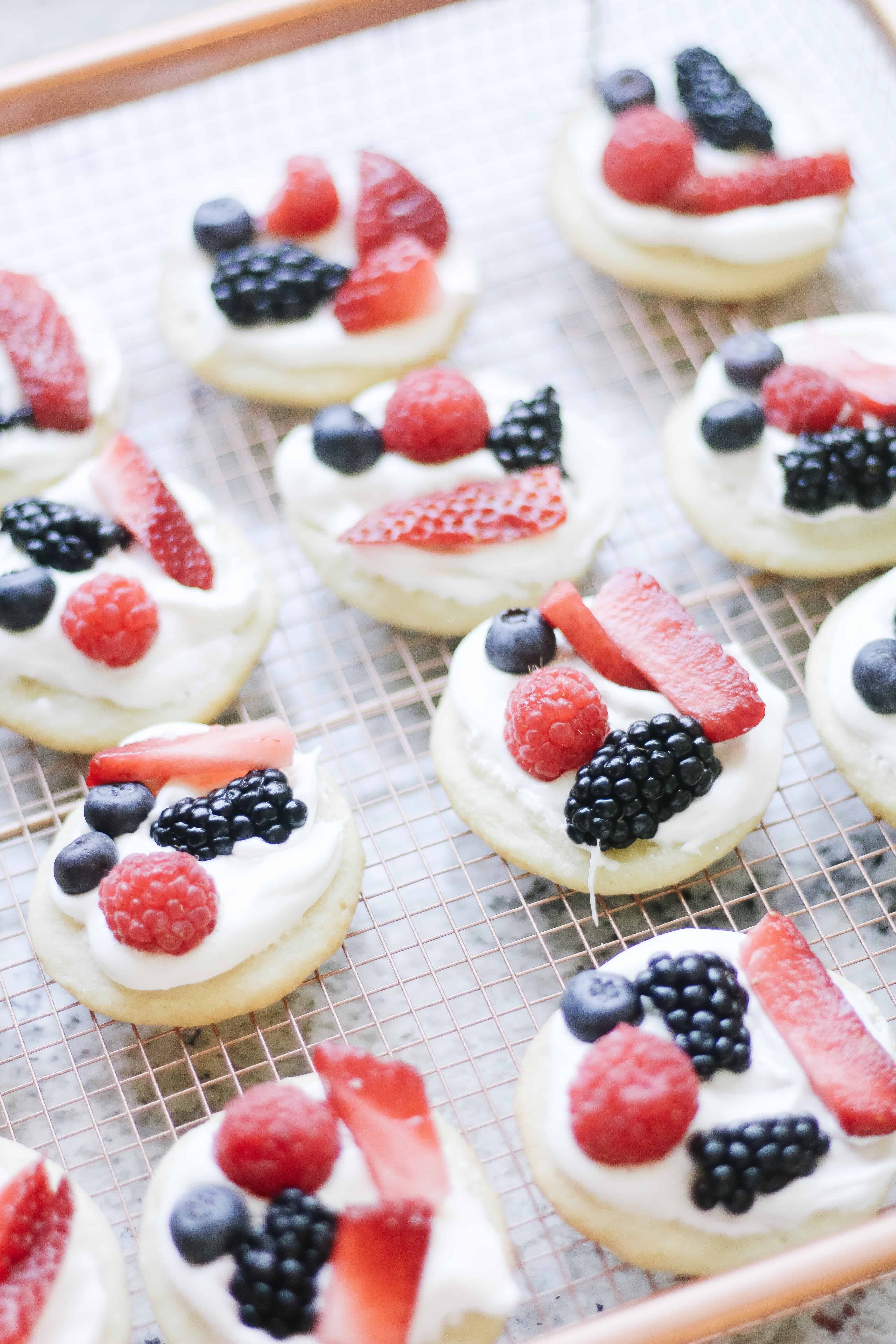 Easy Fruit Pizza Cookies
Ingredients
Break and Bake sugar cookies (or if you feel inclined you can make some from scratch0
1 jar cream cheese icing
1 tub Cool Whip
Fruit of choice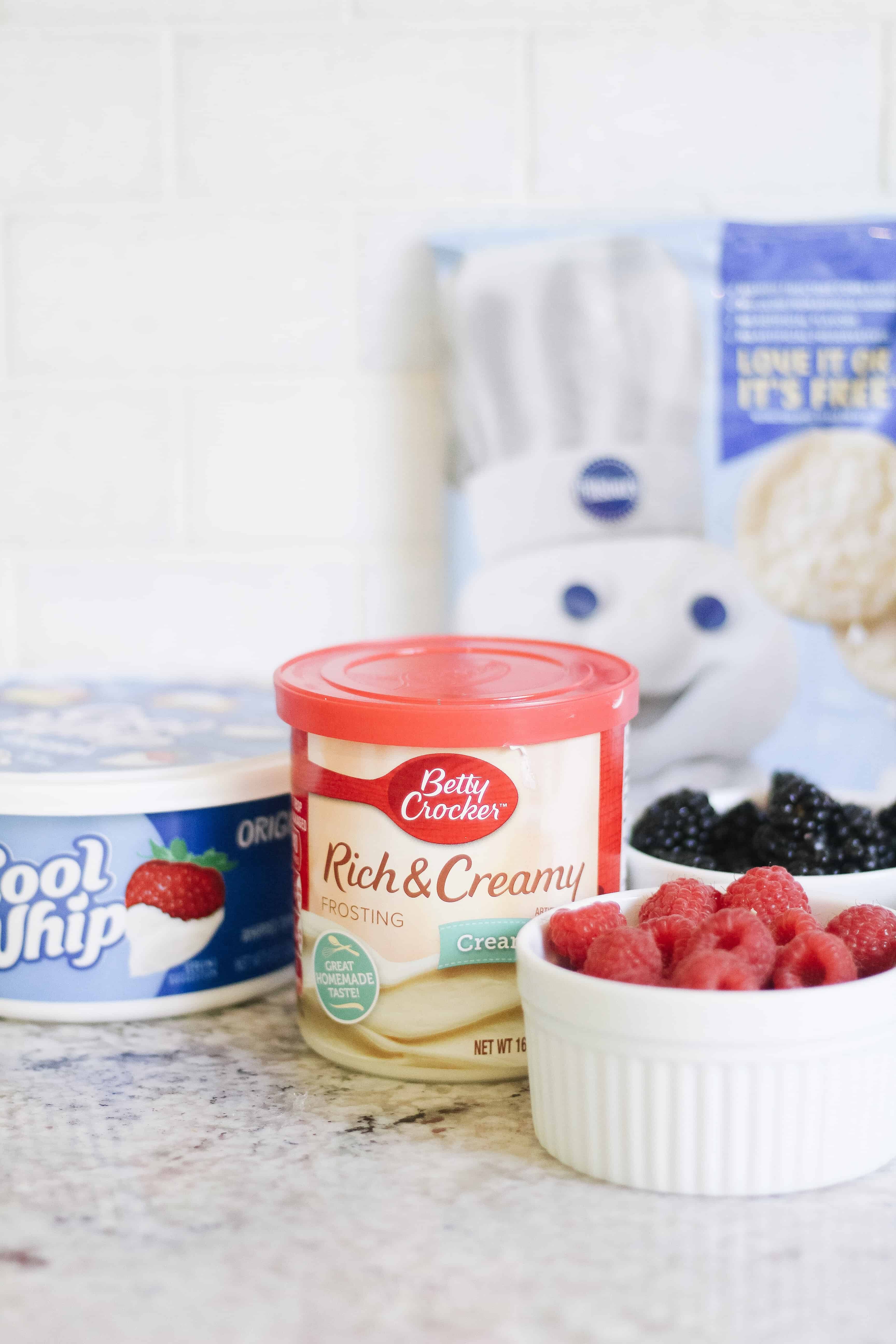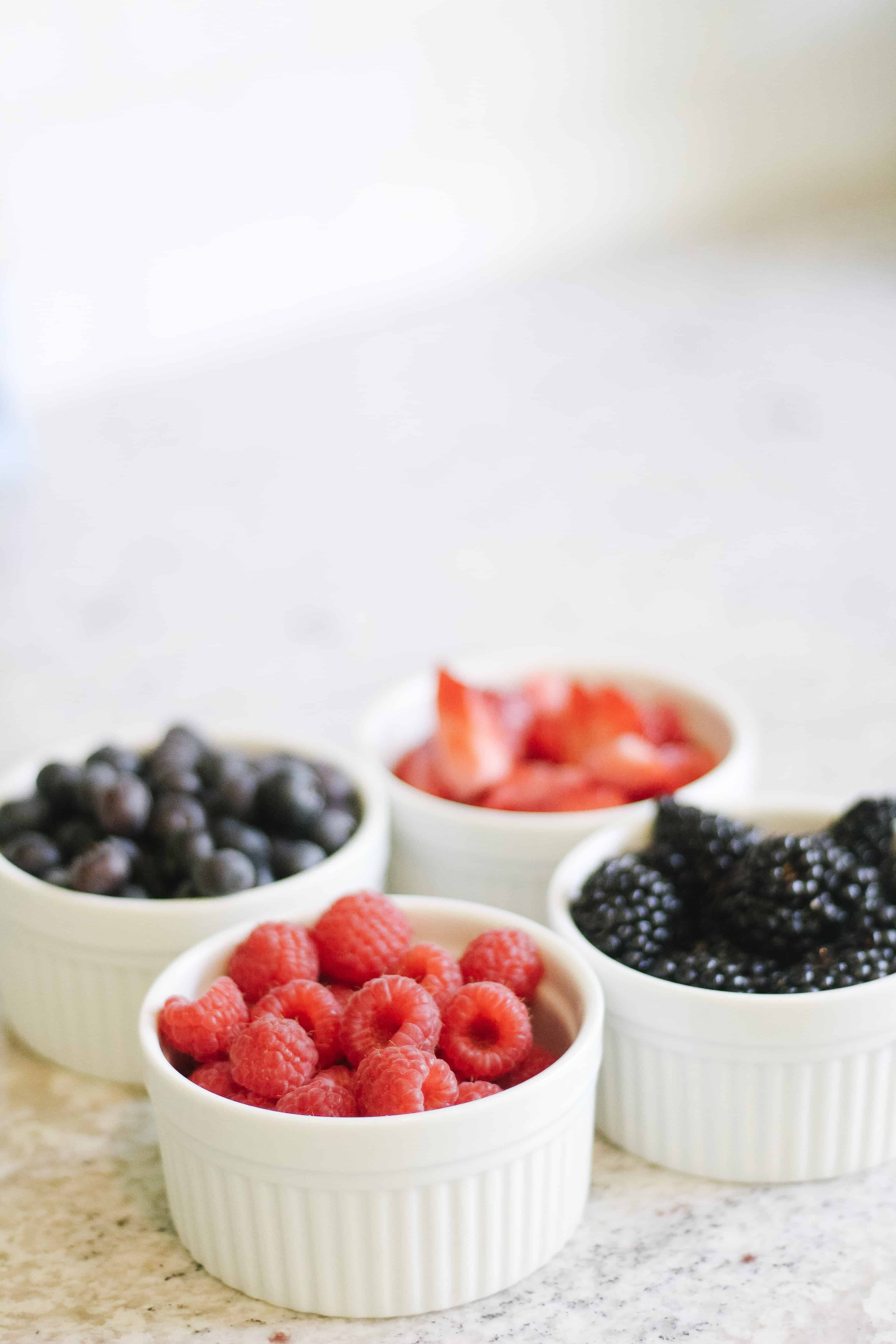 Directions
Bake cookies per instructions, and let cool
While they bake mix half container or Cool Whip with half the container of icing – you will know it is fully mixed when it resembles marshmallow fluff!
Top with fruit of choice (see below for my tips)
** tips on fruit ** I have done SO MANY combinations of fruit and by far my favorites are berries. Kiwi and clementines can also make a great choice. Banana tastes great, but tends to get brown. For the cookies shown I did – Strawberries (cut into pieces), Raspberries, Blueberries, and Blackberries that had been halved.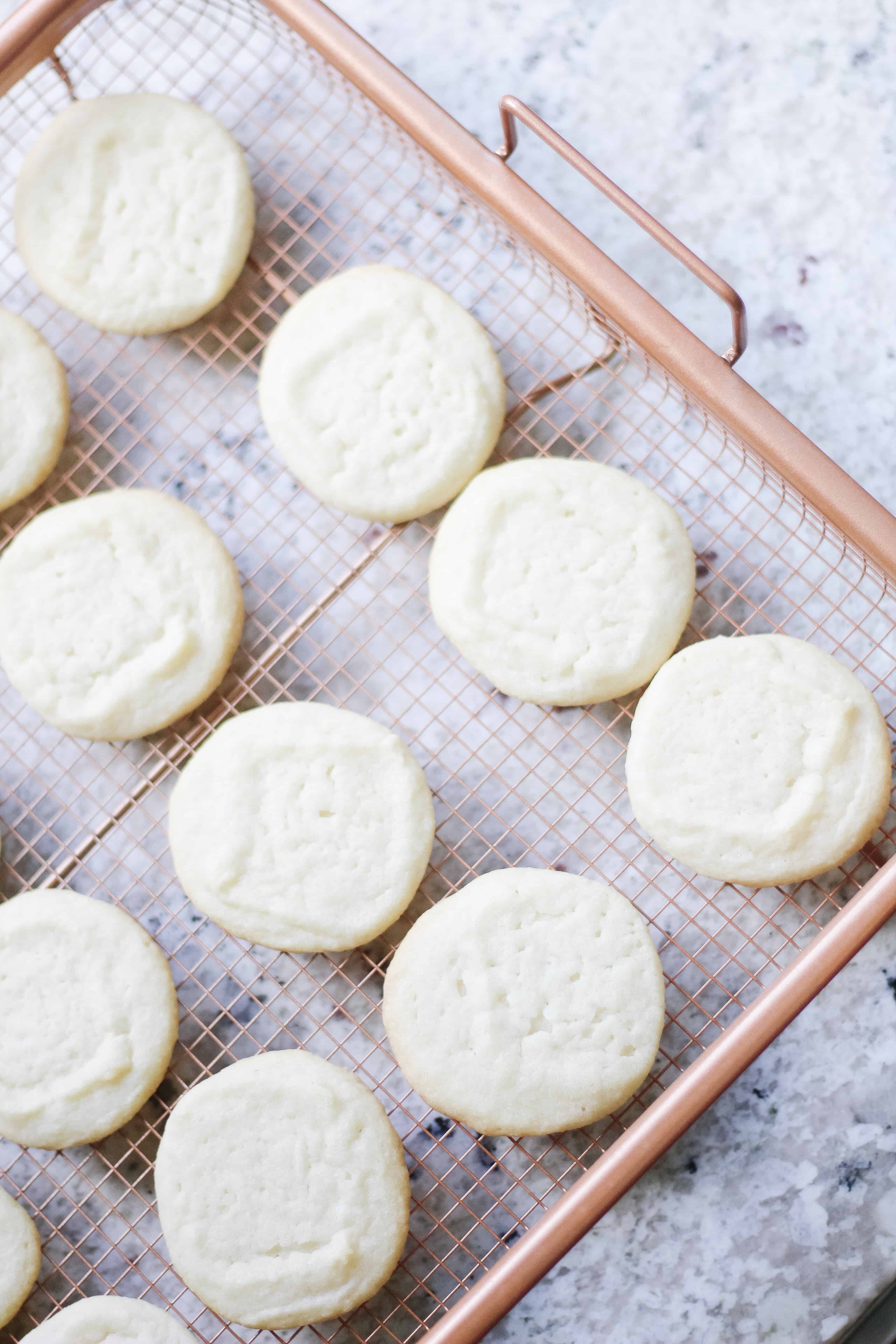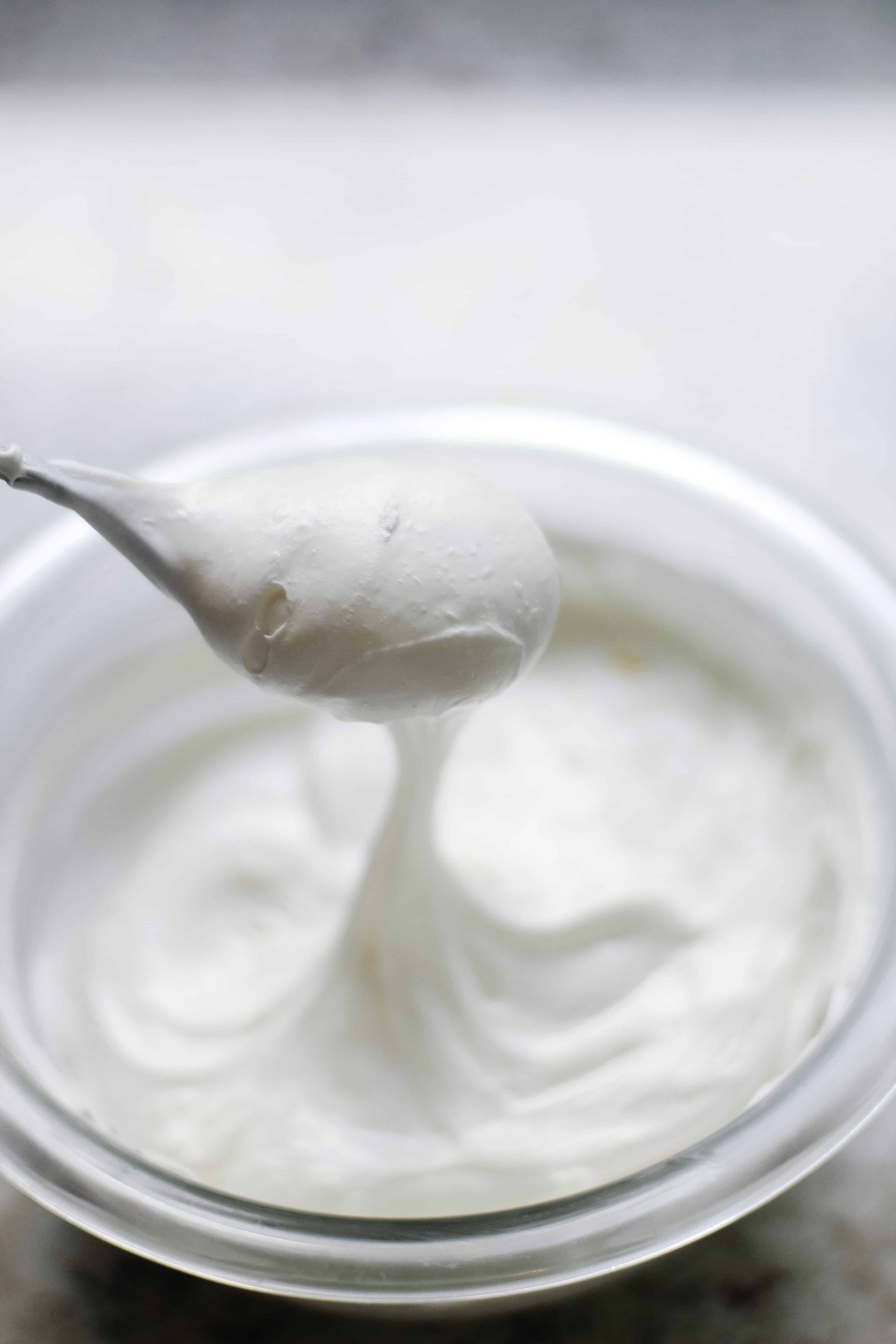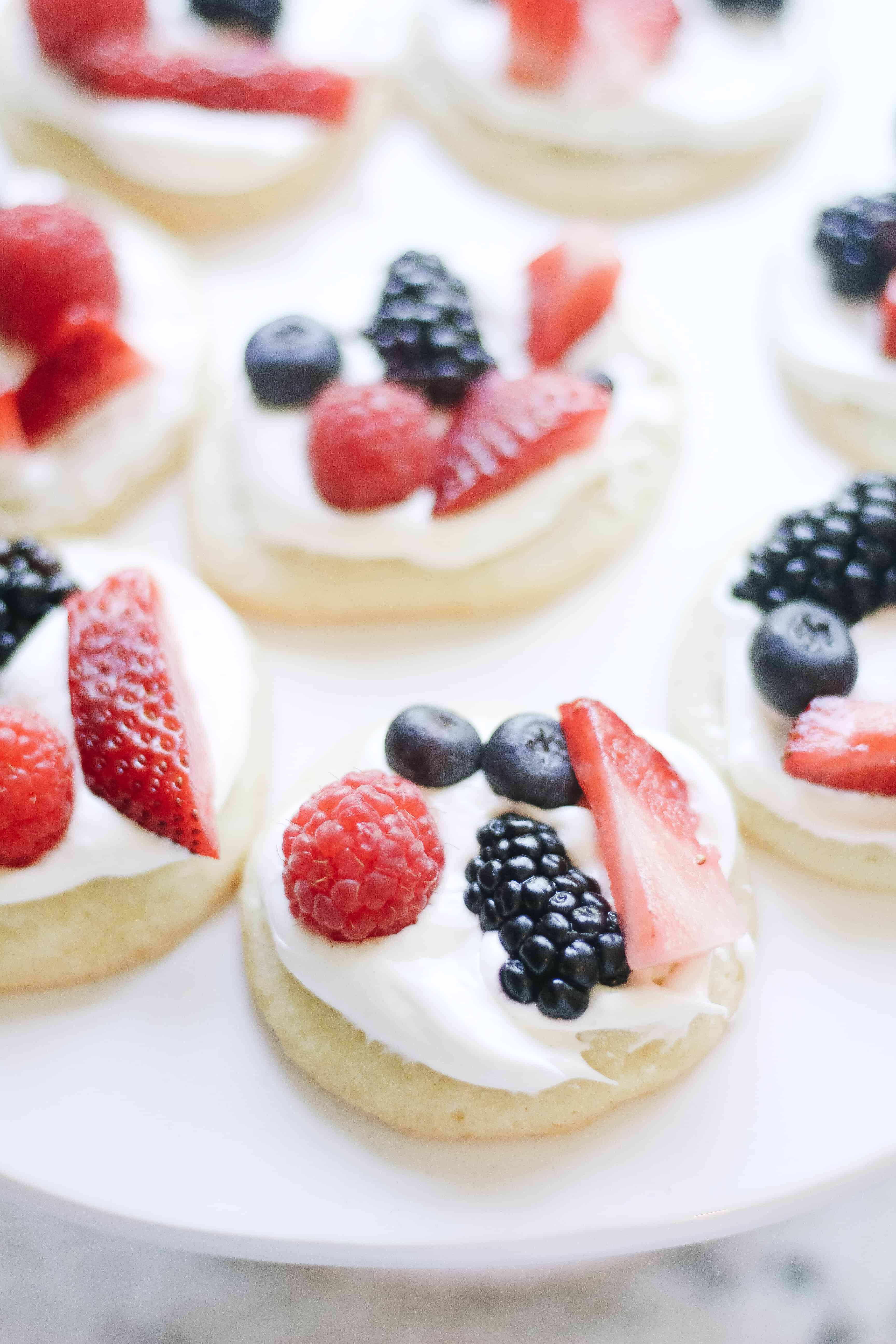 Tips and Tricks
So a few tips and tricks: If you are serving these they are so easy to assemble right before and I definitely recommend that. Many times I will make the cookies and icing for a couple social events in a week then assemble them at that time.
The half container of each will EASILY make 48 cookies (so 2 break and bake packs) so you could very easily make enough of these for a VERY large event with the single tub of icing and Cool Whip!
If you stick to the berries, these are the perfect patriotic dessert, and I will be making them next weekend for Memorial Day, and always throw them together for the 4th of July too!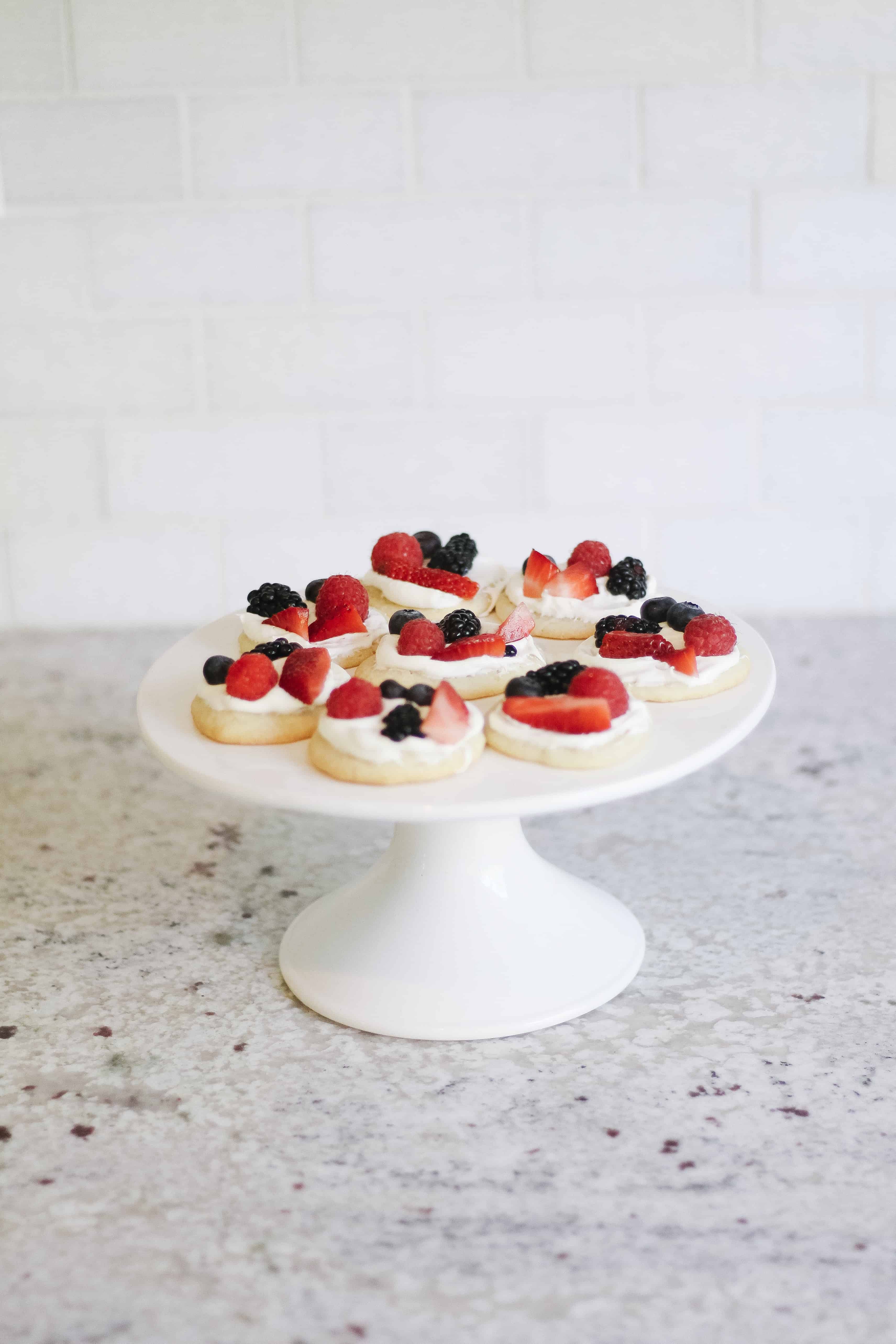 Enjoy your cookies, and if you have any questions let me know!! And most importantly – don't tell anyone just how easy they are when you serve them. Because trust me they will get gobbled down.
Pin it For Later