Let's talk cleaning.  Whether you love it or hate it, finding time for it is not an easy part of life with little ones running around.  The older my kids get, and the more of them we have, I am finding that cleaning and chores aren't just as easy to get done as they used to be.  I wanted to do a quick post on what I do to make cleaning an easier, more efficient part of my life, and talk about how we keep our house up to my standards. I will link everything in the photo below so you can save it for later incase you don't have any of these items!
this post contains affiliate links
Must Do's for Efficient Cleaning
When it comes to efficient cleaning and keeping your house clean, before you even get to the "must haves" you need to follow a few "must do's". If you're a mom that is going to start with first and foremost, keep your kids toys cleaned up, put away, and organized.  Have them help you.  My older two clean up all of the toys at 3 and 5 and know that it has to be done anytime we are leaving home or we are not going to be playing for a while (IE – nap time, bed time and so on).
The next is to have a game plan.  Having a system in place will help you to keep things clean and organized.  My system changes all the time, but I just find one that works with our current state of life and we go with it.  Currently I am using the printables from this post to keep us organized.  Then when we need to deep clean I use this checklist.  For me lists and set days for deeper cleaning personally work better.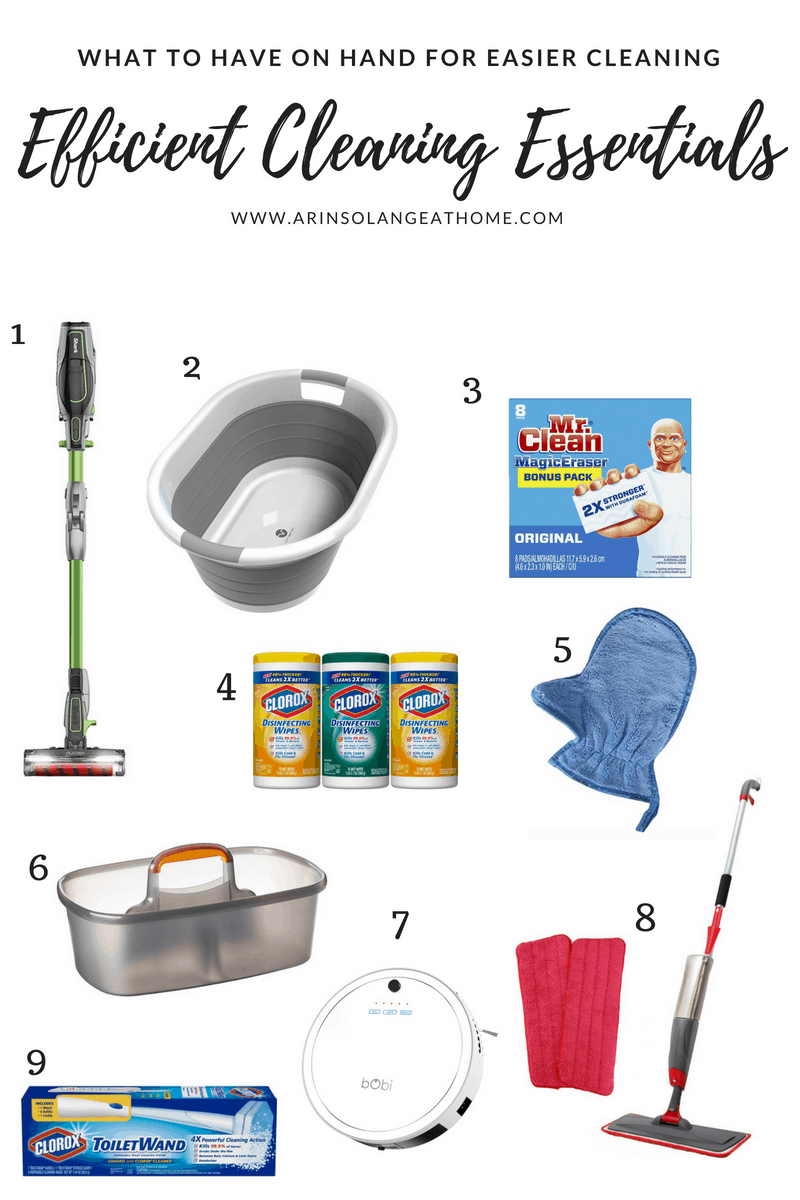 1 // 2 // 3 // 4 // 5 // 6 // 7 // 8 // 9 
Must Haves for Efficient Cleaning
Now, once you have a game plan there are some things you should have to make keeping your home clean easier, and to make cleaning day go more quickly.
Over all to me its all about maintenance in between cleaning sessions and organization.  Staying on top of things will always make it easier.  Make sure you have checked out this post before you leave for more on that subject, as well as grabbing this printable deep cleaning list! And if you're looking for more areas of your life to simplify, check out my Simplifying Laundry post that changed my life!
SaveSave
SaveSave
SaveSave