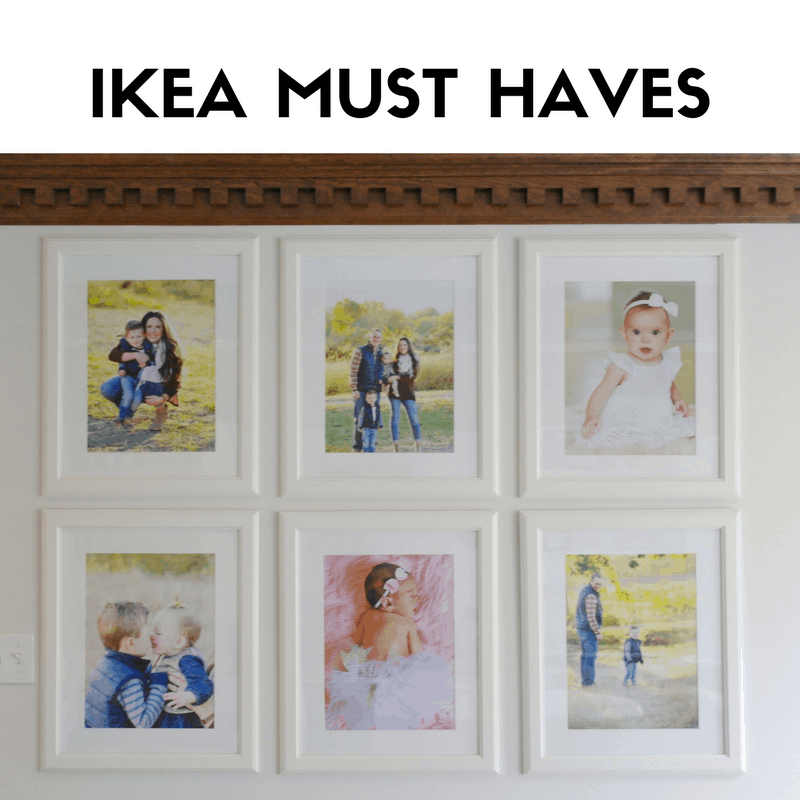 Okay – I know, I know, Ikea is a big "no no"after 30, but lets be clear.  Im not over 30 and when I am, Ikea isn't going anywhere in my life!  You cant beat the affordability of some of Ikea's products and they are truly made with the family friendly home in mind.  They carry so many great neutral items that I just can't say no to.  So on your next trip to Ikea pick up a few of these to complete your home decor on a budget!!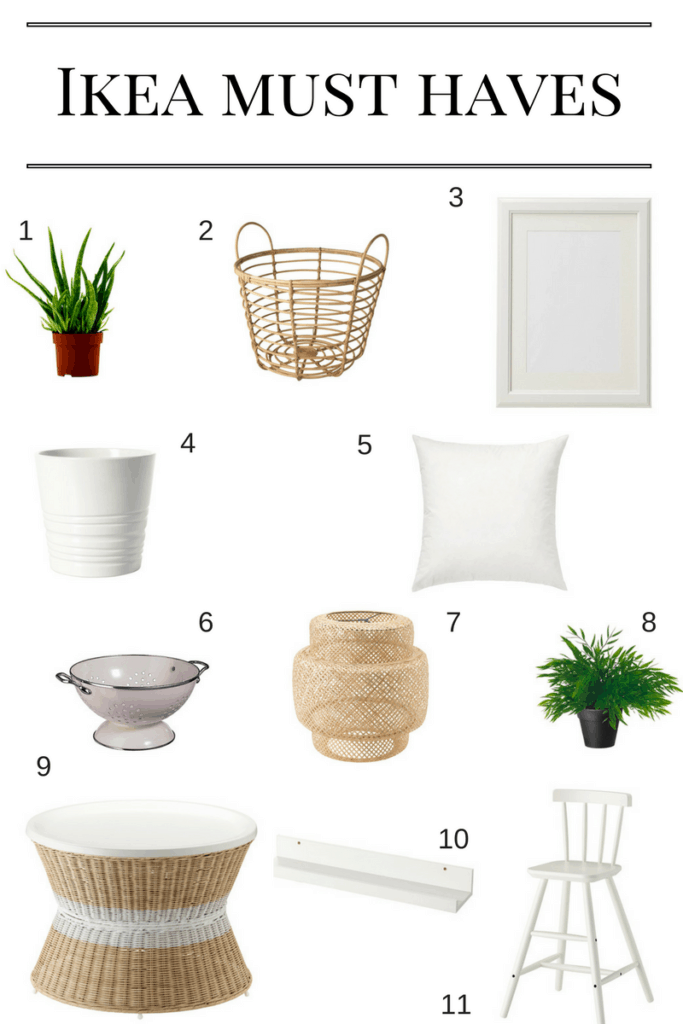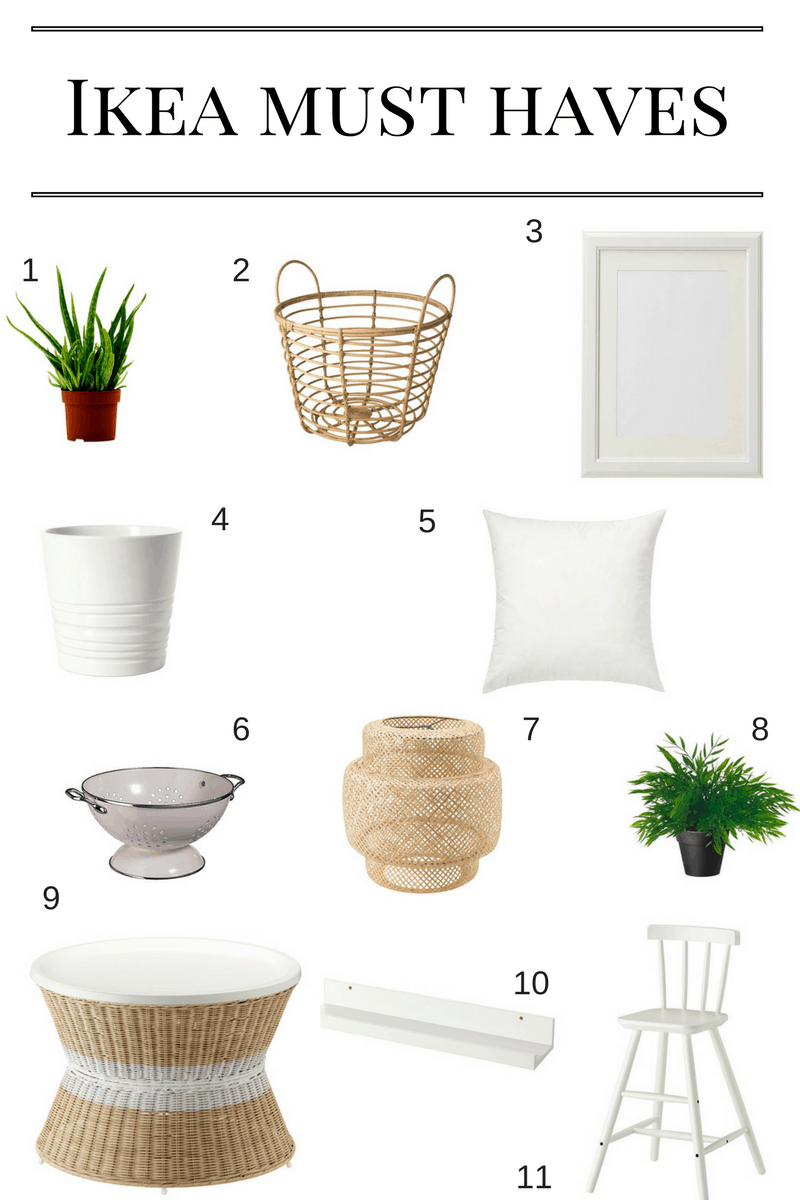 Plants: Ikea has an amazing selection of super affordable plants for both indoor and outdoor.
Baskets: I'm especially loving this new Jassa Basket
Frames: I always hit Ikea for frames before searching elsewhere. They are super affordable, and I love that they stay pretty consistent to add to frame walls over time! My favorite that I used for the frame wall in this post are the Virserum frames.  I also used Ikea Frames in this post to create these large framed chalkboards!
Pots: I LOVE their plain white pots, and have multiple sizes sprinkled around my house.
Feather pillow inserts: Fjadrar come in multiple sizes
White colander: seems random but these are both useful and great for displaying fruit on your counter or in your bar.
Lighting: So many great options, however my current favorite is this natural looking beauty for only $75!
Faux plants: Seriously the best selection! Go get some.
This end table: I searched high and low for a family friendly yet attractive end table and the Sandhaug end table fit the bill.  It also has hidden storage which always wins in this mom's book!
Picture Ledge: I have used them in kids rooms and the playroom as book shelves and LOVE them, but they are also a beautiful way to display prints or decorative plates.
Kids chairs: I personally hate having too much gear and extras laying around, so both of my toddlers have kid height chairs that mesh well with our other white chairs at the kitchen table, and I love them – keeps my kitchen looking less messy.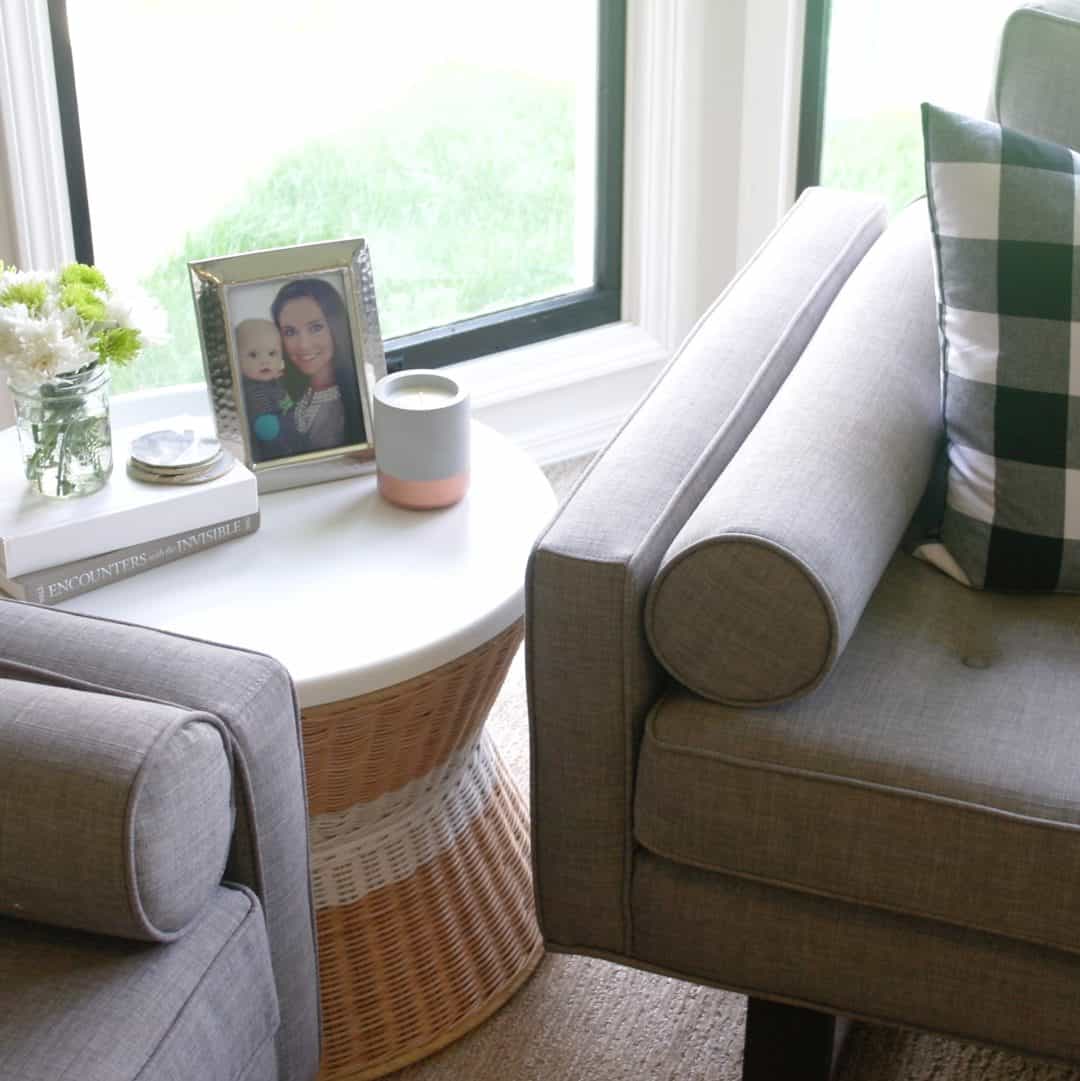 I would love to hear what your favorite Ikea items are.  Its such a big store that I'm sure Im missing out on plenty of other staples I could be filling my hard to push cart with!
XO ARIN