This past weekend I hosted a really fun girls morning with some ladies from my church full of great food, good friends, and a fun little craft.  It was such a fun way to get in the Christmas spirit, and I wanted to share a fun idea for a unique, festive holiday mimosa recipe you can serve at an event this holiday season…or to get the holy jolly spirit going on Christmas morning!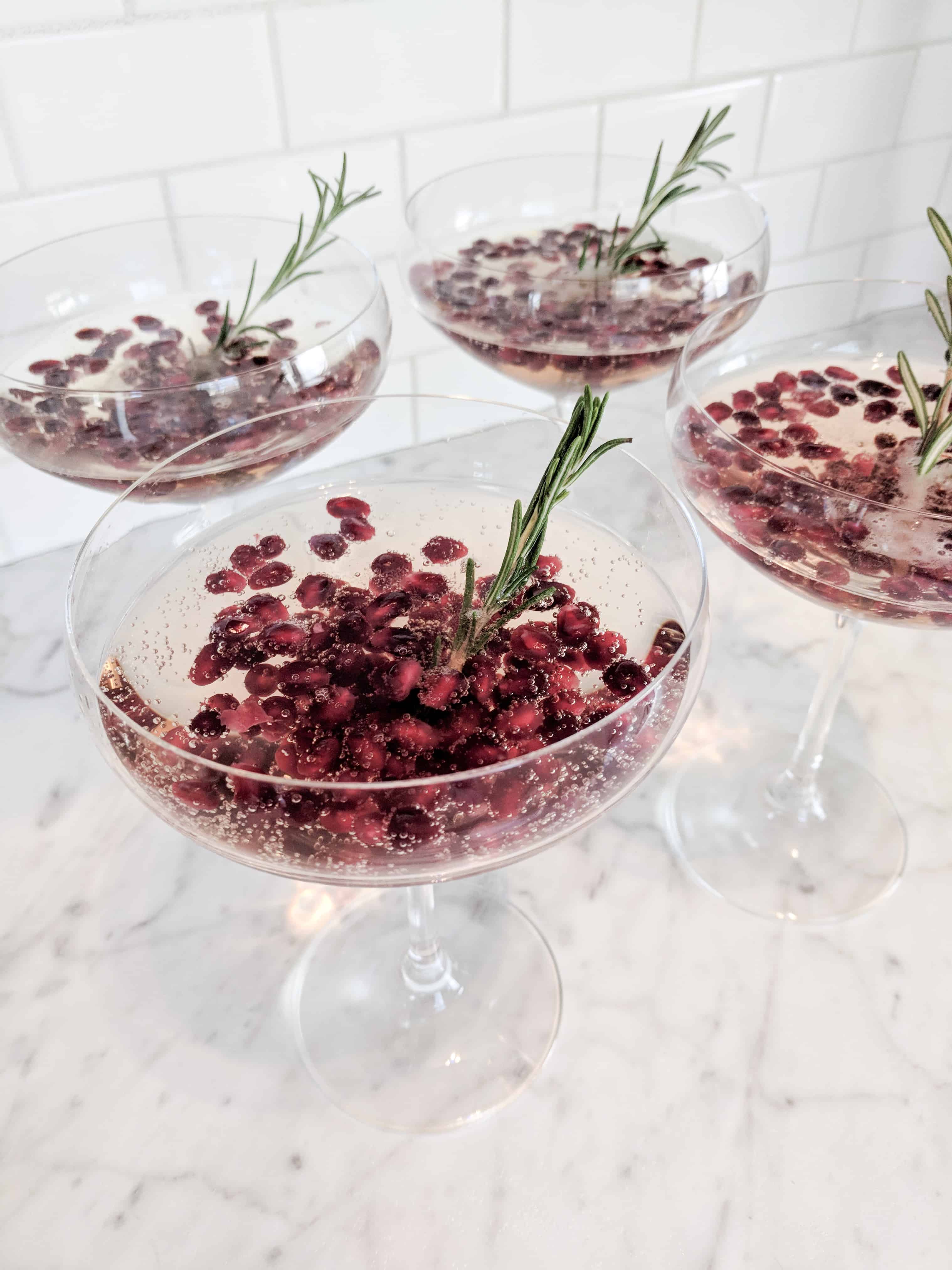 Festive Holiday Mimosa Recipe – Pomegranate Rosemary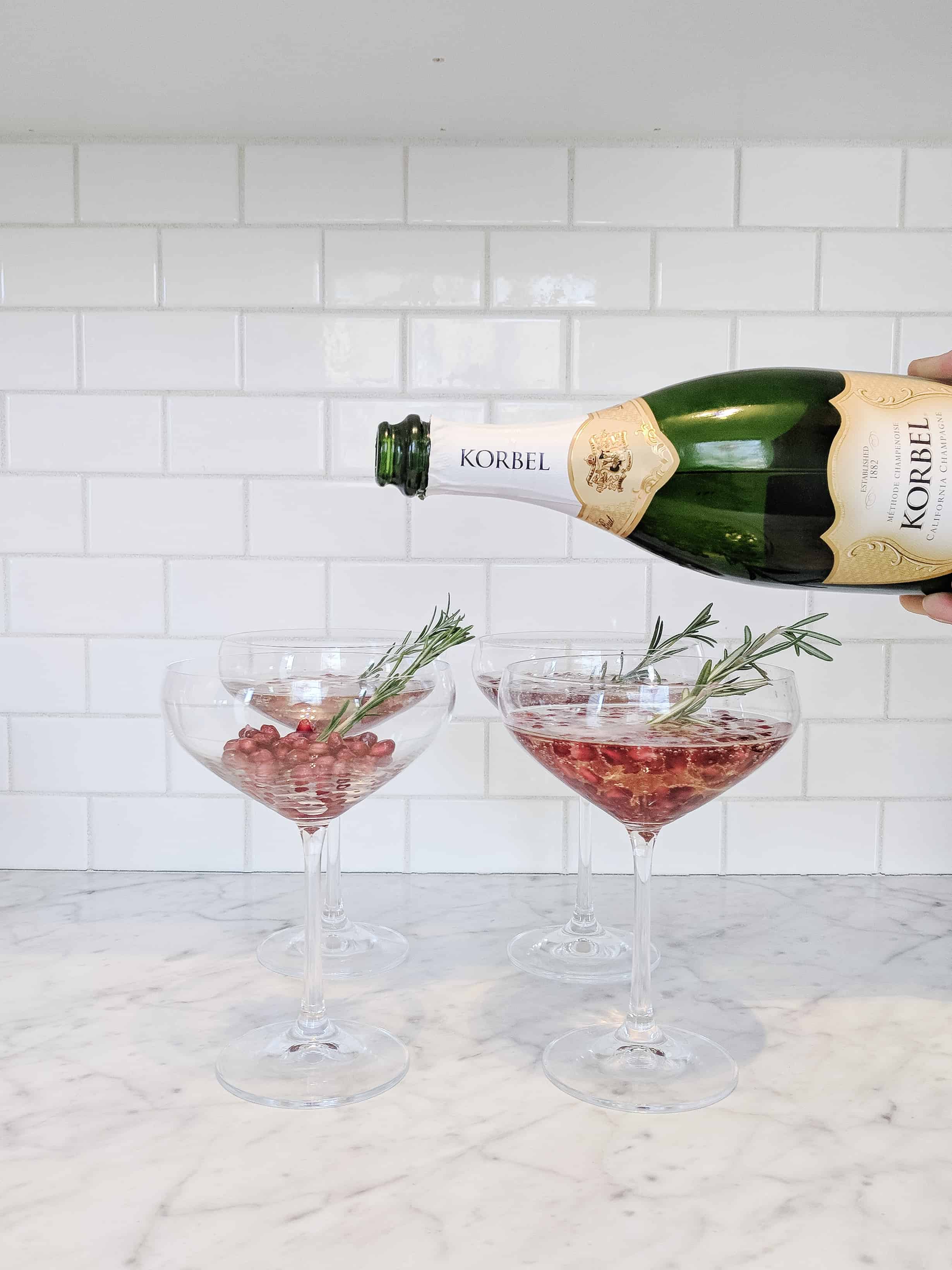 Ingredients
Frozen Pomegranate Seeds – whole or muddled
Rosemary sprigs
Champagne
Recipe
Simple fill your bottom of your glass with the seeds.  I froze mine for a colder drink.  Then add one sprig of rosemary for the red and green color combo and poor in your champs!  Super simple recipe, but really good, and a fun way to make your typical mimosa look a bit more festive!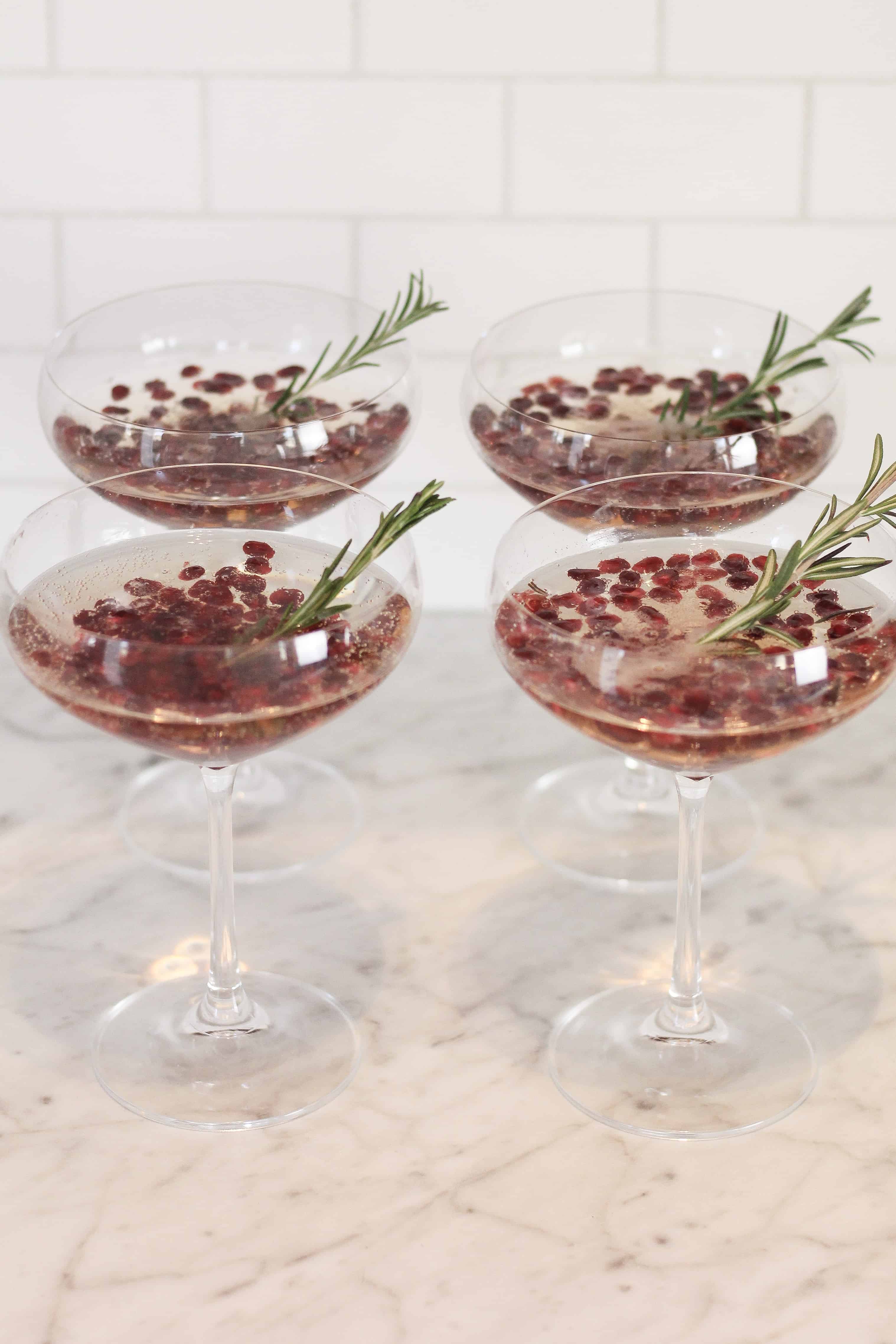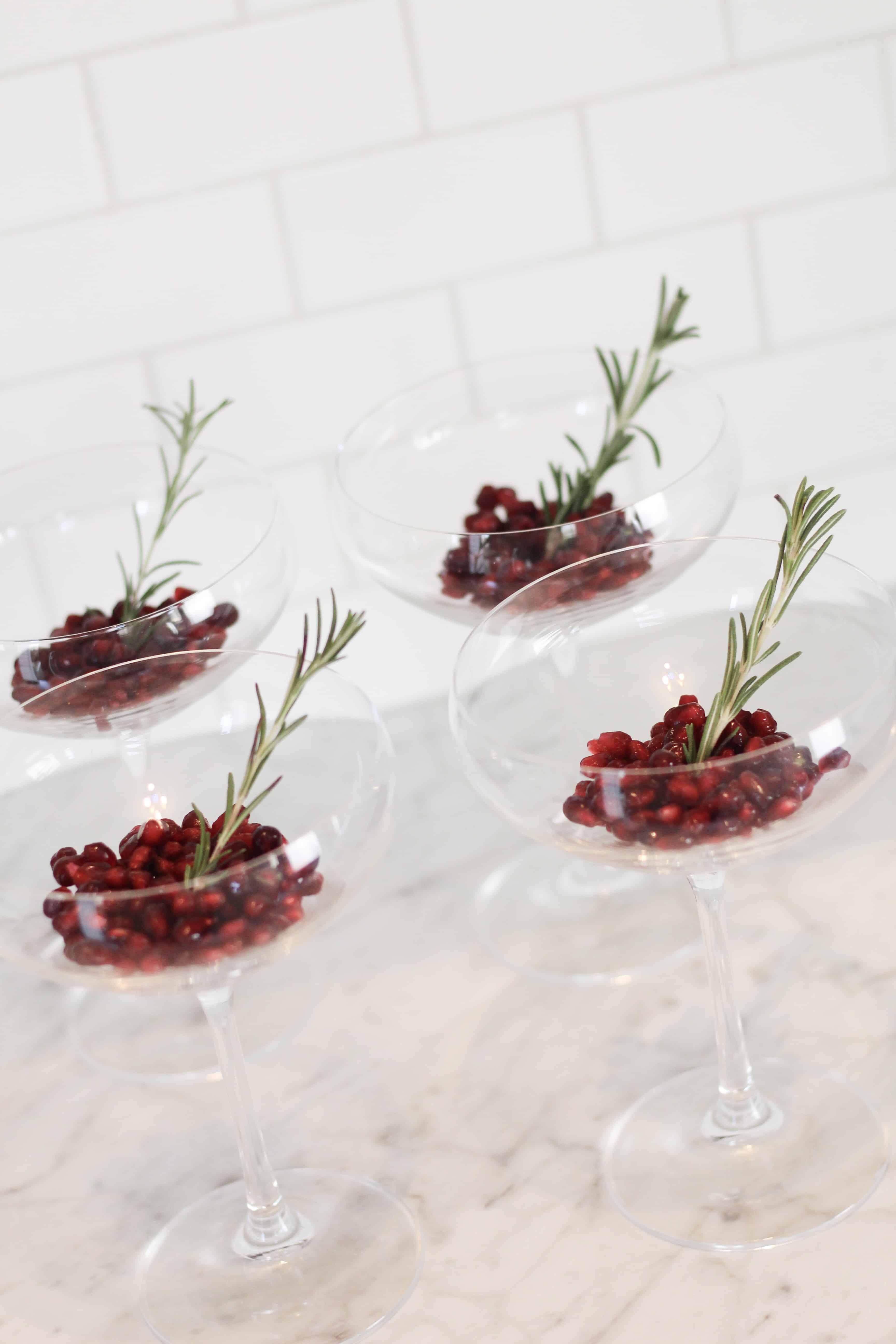 For the details on the rest of the party check out this blog post showing all the details, and taking about the perfect pairing for a mimosa – an avocado and ricotta toast bar!! It was seriously delicious and SUCH a hit.  And if you're looking for some fun decor to go with this fun recipe check out how I decorated my bar this Christmas for a fun EASY decoration idea!