This post was graciously sponsored by Scotch Brand however all thoughts and opinions are my own.
Do you throw your kids a Santa brunch on Christmas, or before?  It has become one of my favorite traditions for my kids, and this year I have a really fun, easy DIY wall backdrop that will add to the magic!!  Follow along to see what you need to throw an Easy Kids Santa Brunch complete with the perfect photo wall that everyone will love.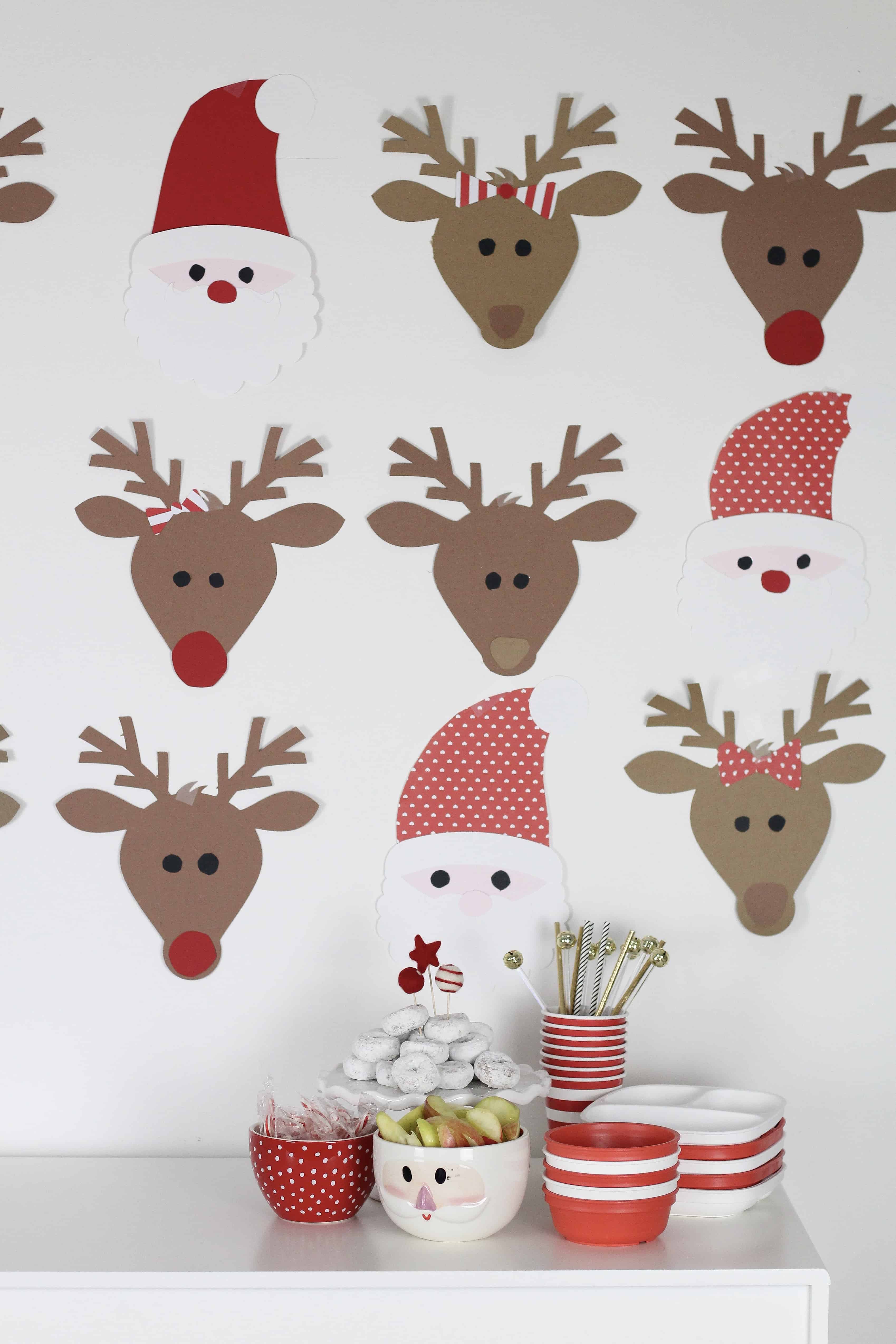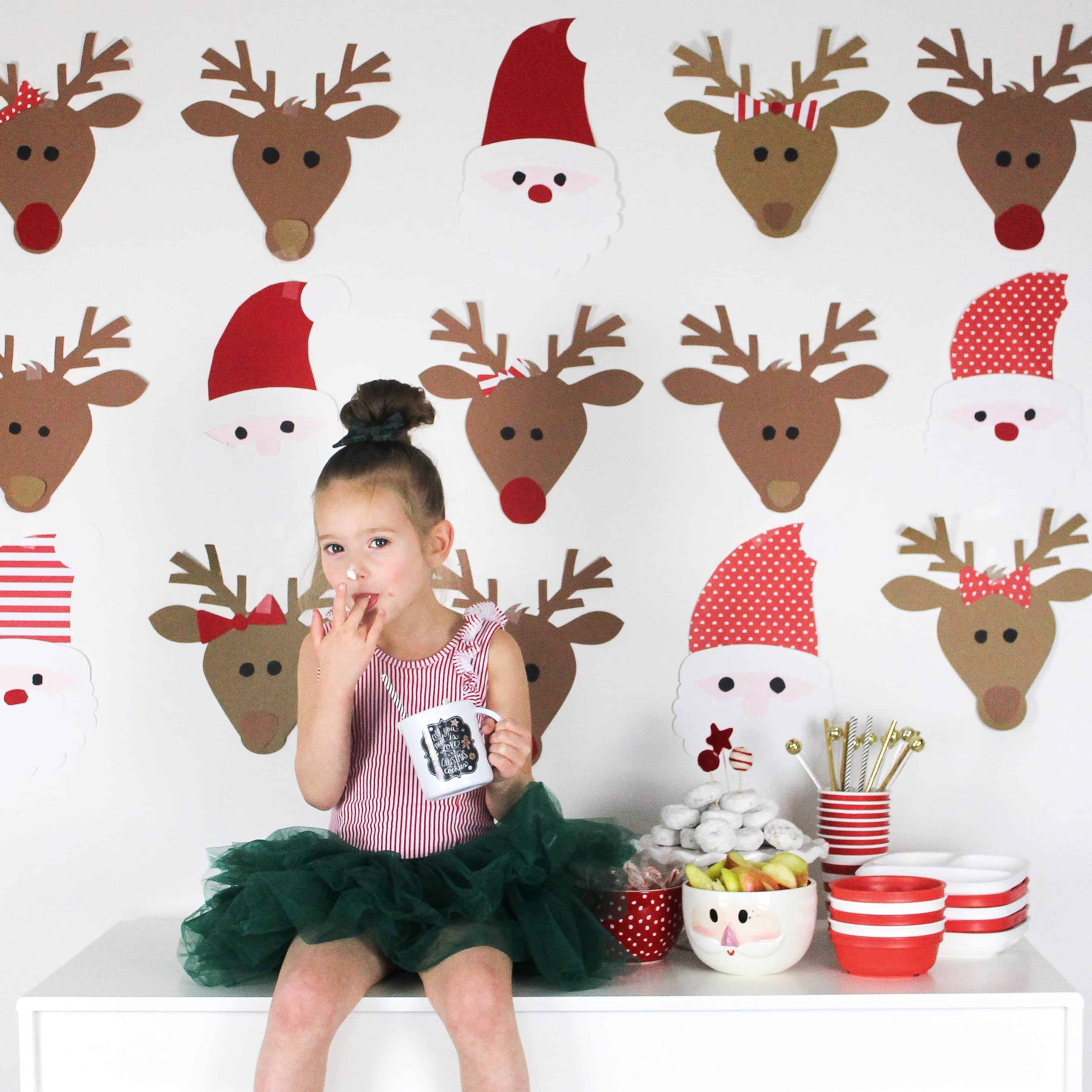 Easy Kids Santa Brunch Backdrop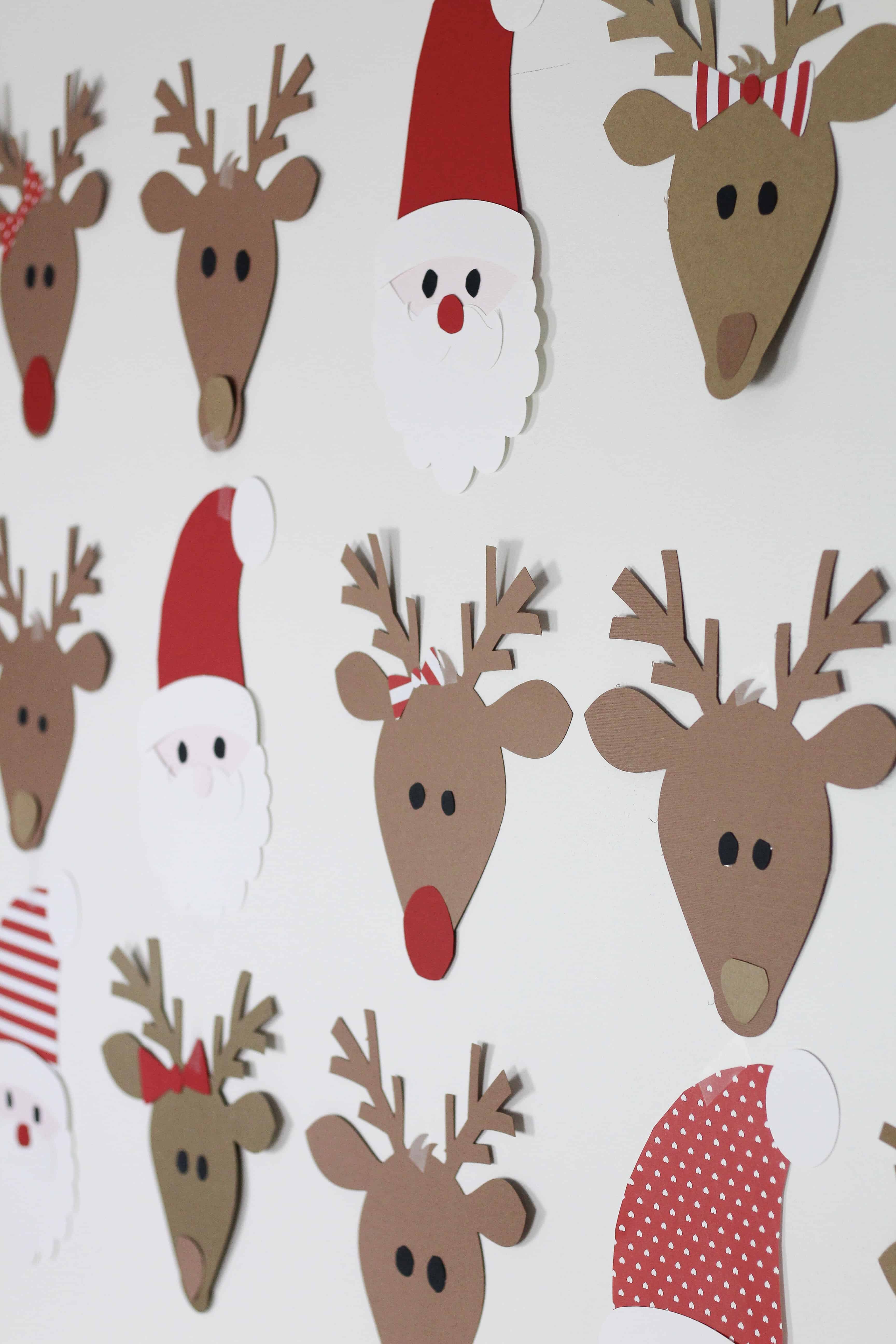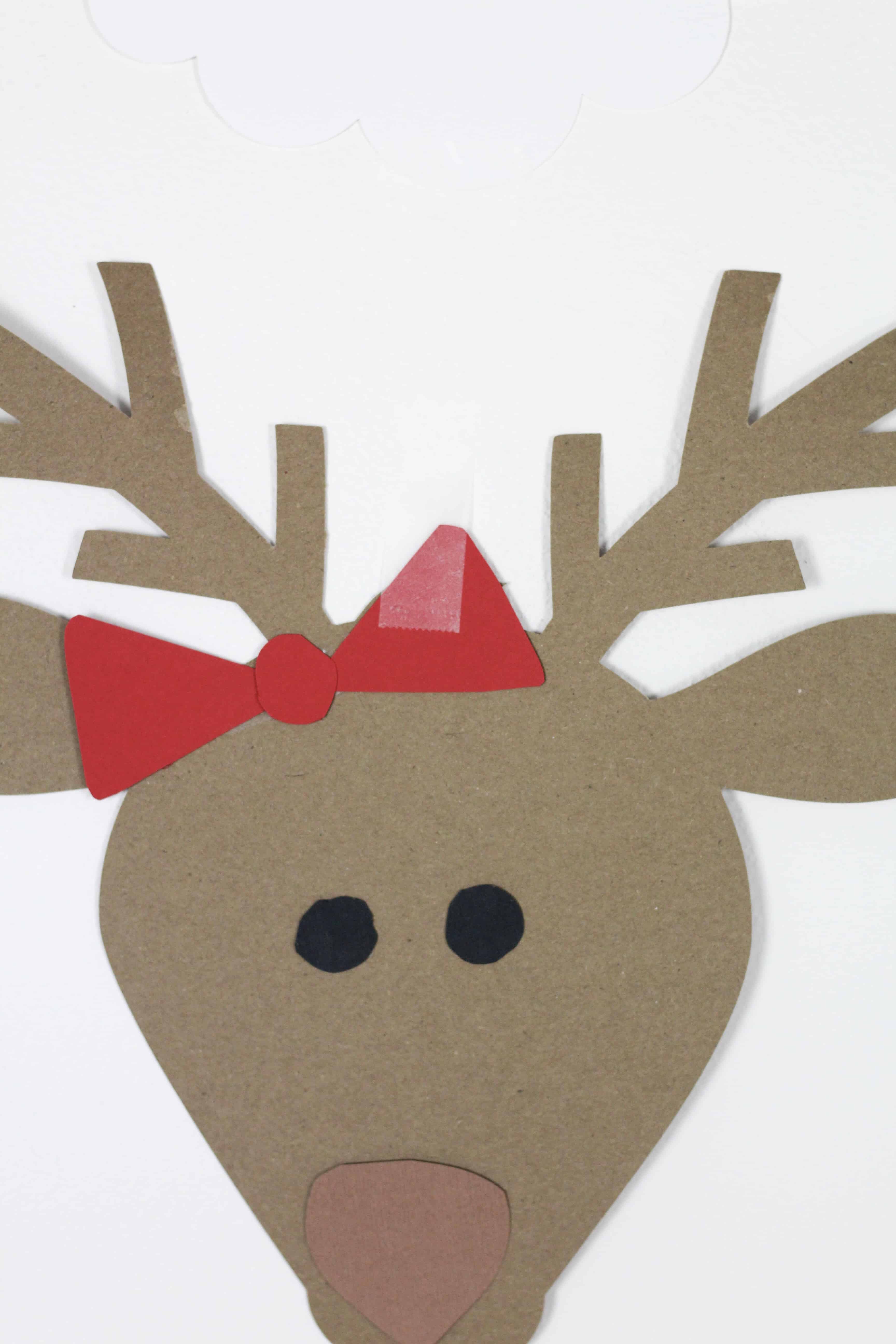 If you follow my blog then you might have seen Avé's pink puppy party this past October complete with such a cute, fun photo backdrop, that I knew I needed to do something similar for Christmas.  This backdrop literally only requires 4 things – paper, Scissors (I used the ScotchÔPrecision Scissors and they worked amazing!), Scotch® Wall-Safe Tape, and Scotch® Double Sided Tape.
I personally cut each of the shapes out first.  I found for the reindeer if you find a picture online and trace it for the first one it will go much smoother. Once you have your base cut, use Scotch® DoubleSided Tape to add all the other layers (like the eyes and bows).  When I did Avé's puppy party I used hot glue, and let me tell you, using the double-sided tape made this project so much more enjoyable, and easy!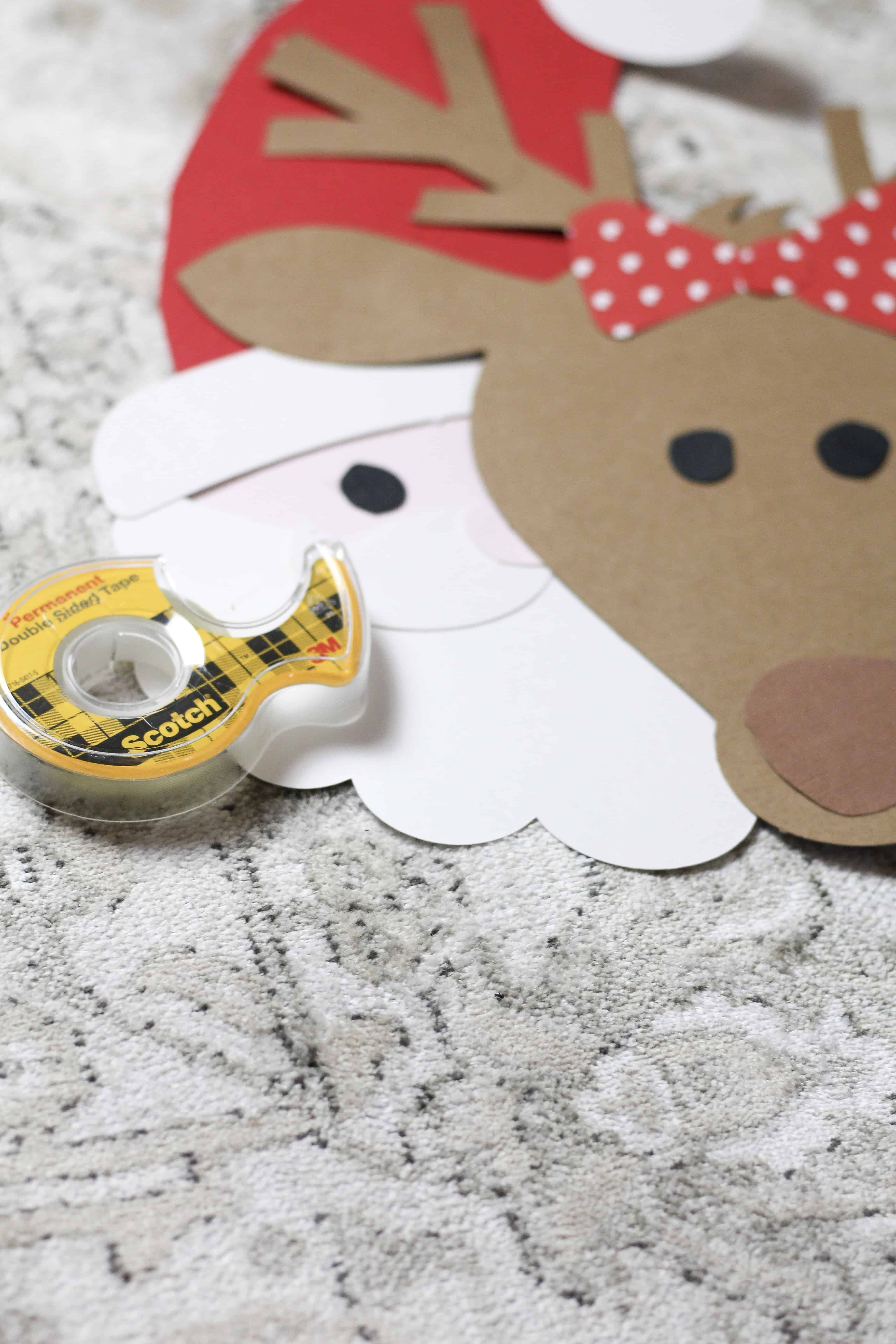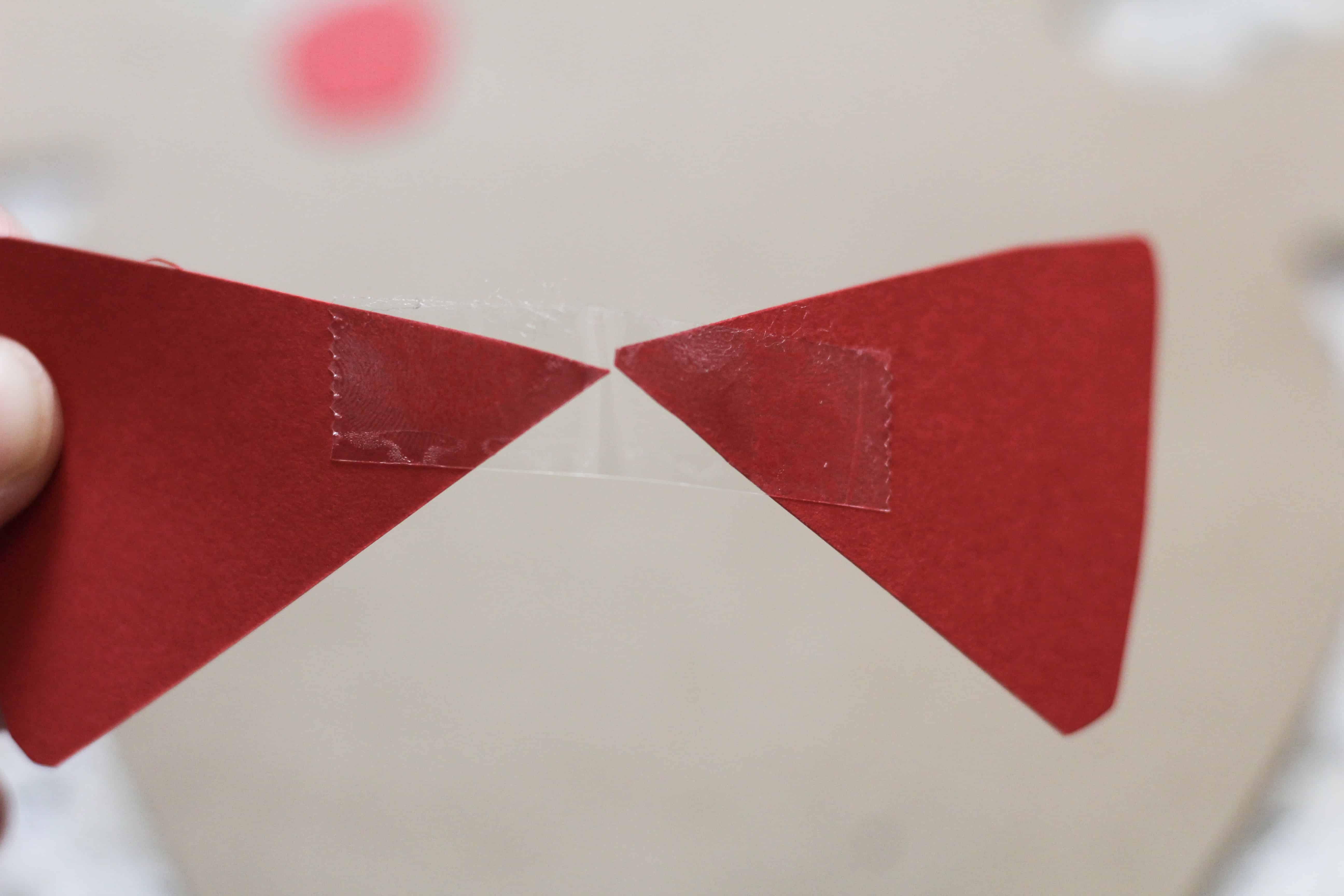 Once you have your desired number cut out simple use Scotch® Wall-Safe Tape to hang them on the wall.  I loved that with this tape I didn't have to worry about it ruining my paint, and it becomes nearly invisible, so it made for super easy hanging of a little project like this!
Santa Brunch Food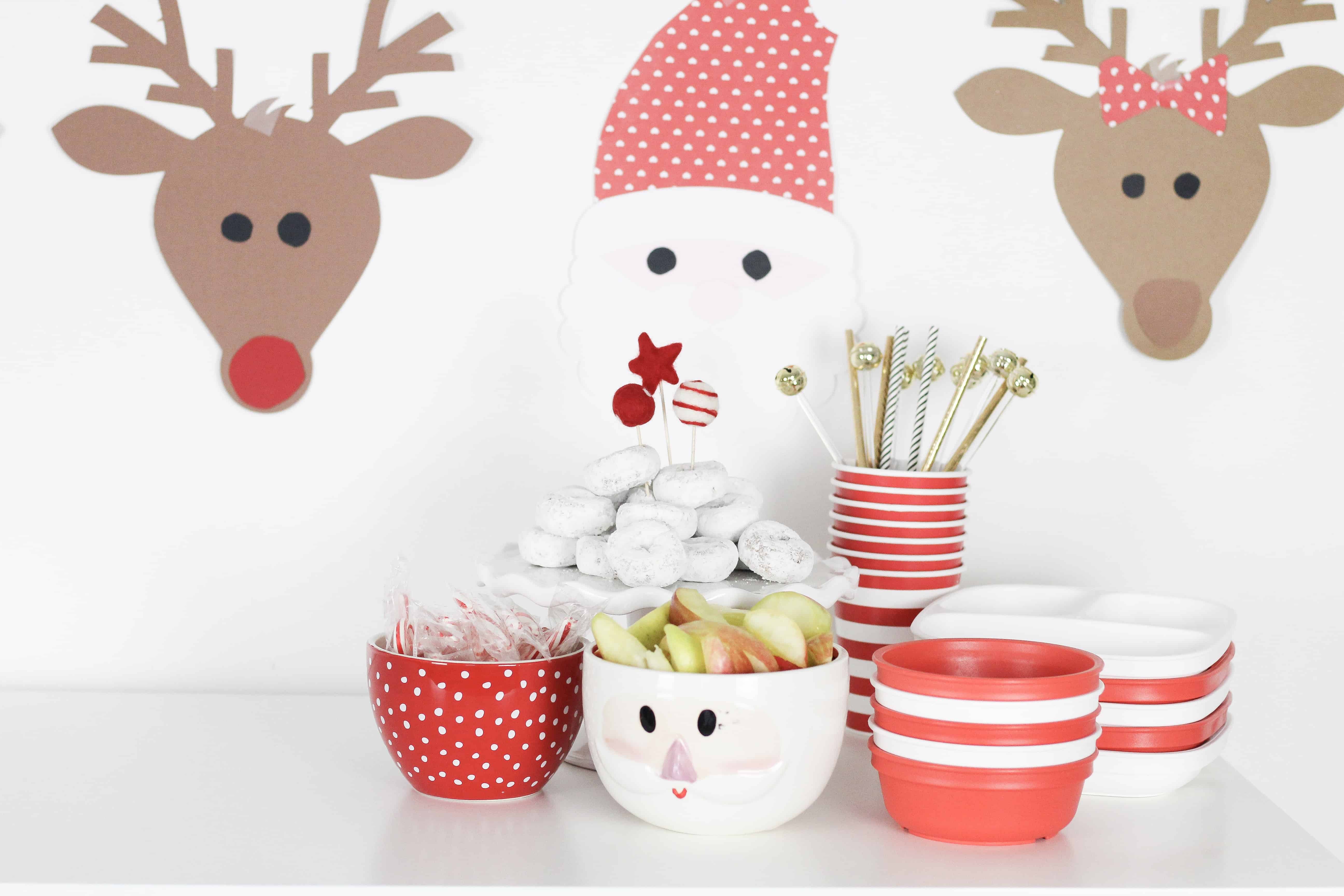 I always go simple with food for these brunches. Typically, a fruit, sometimes a fun drink like chocolate milk or hot chocolate, and then an EASY breakfast that they don't get often.  My go to is donuts because I can buy them and not have to prep in the kitchen early in the morning, and they think it's an amazing treat.  For the Santa brunch I added some fun little extras like candy canes to make it extra special.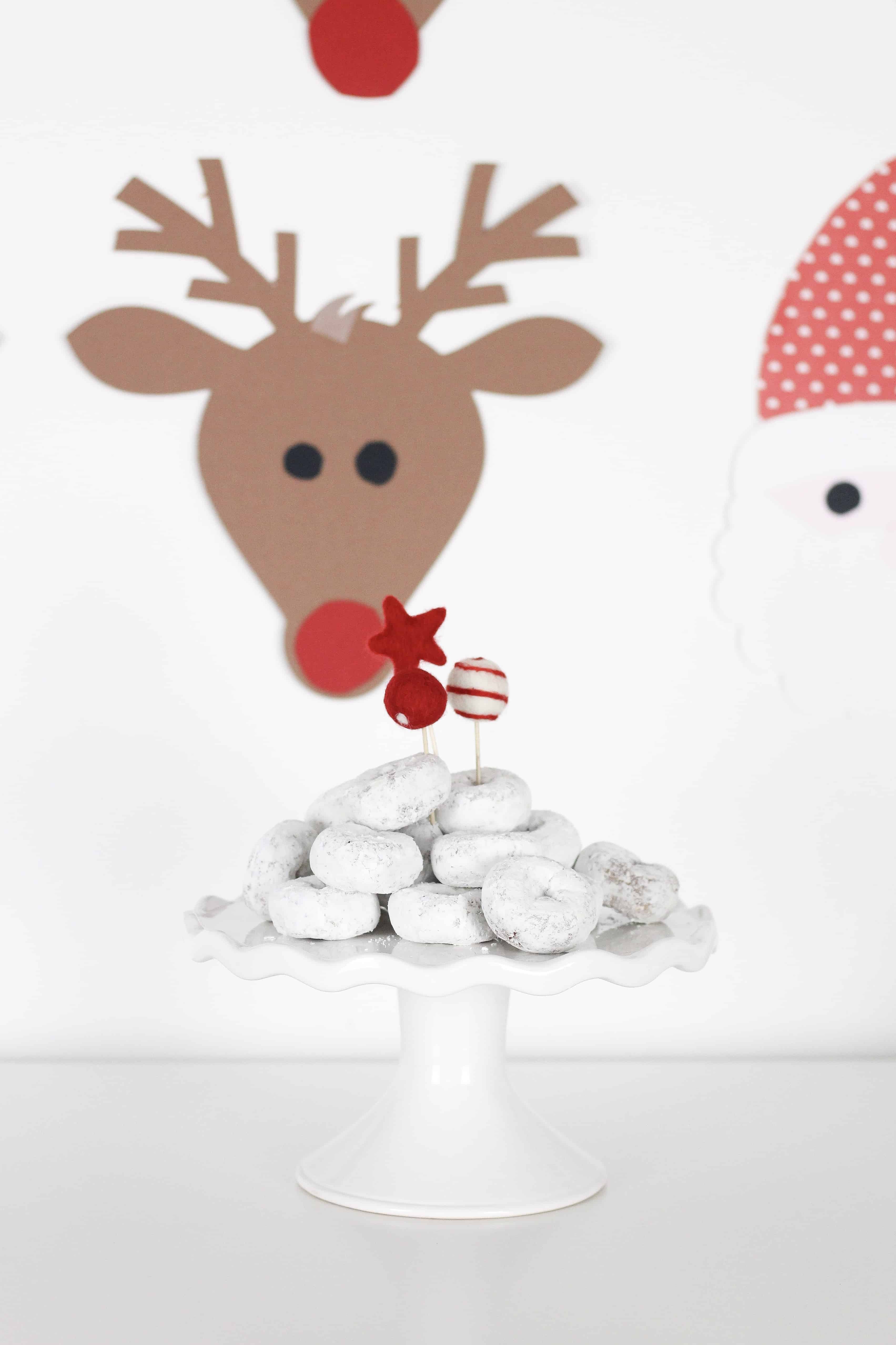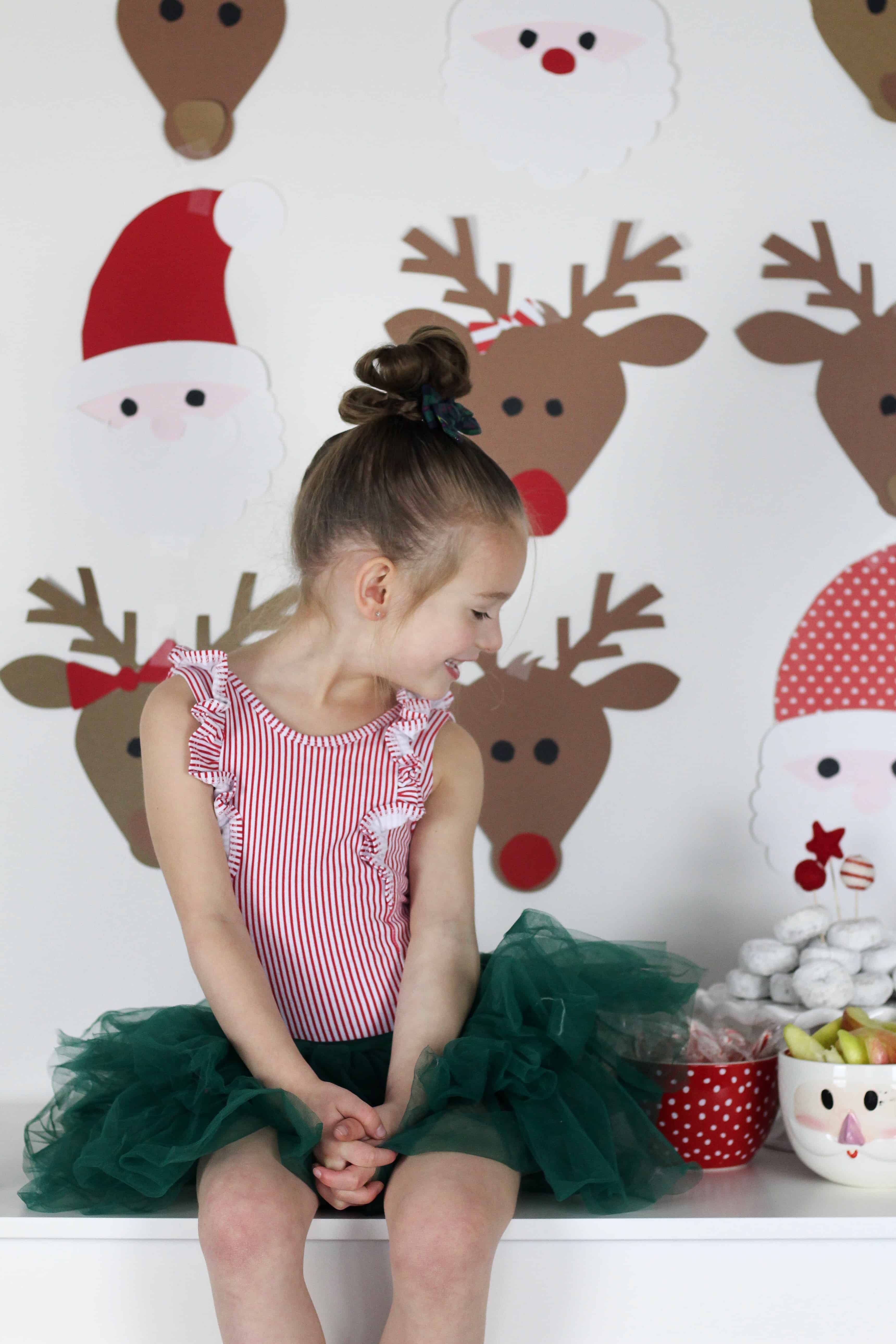 Throwing your kids a Santa brunch doesn't have to be a stressful addition to the holiday season.  Buy a few little props, take an evening to make your decor so you're not adding to all your holiday expenses, and let the simplicity wow your kids!  All of the Scotch® Brand Tape I mentioned above is great to keep on hand for parties, gift wrap, and basically any other holiday needs you might have, so I totally recommend grabbing a couple of extra rolls to have them when you need them!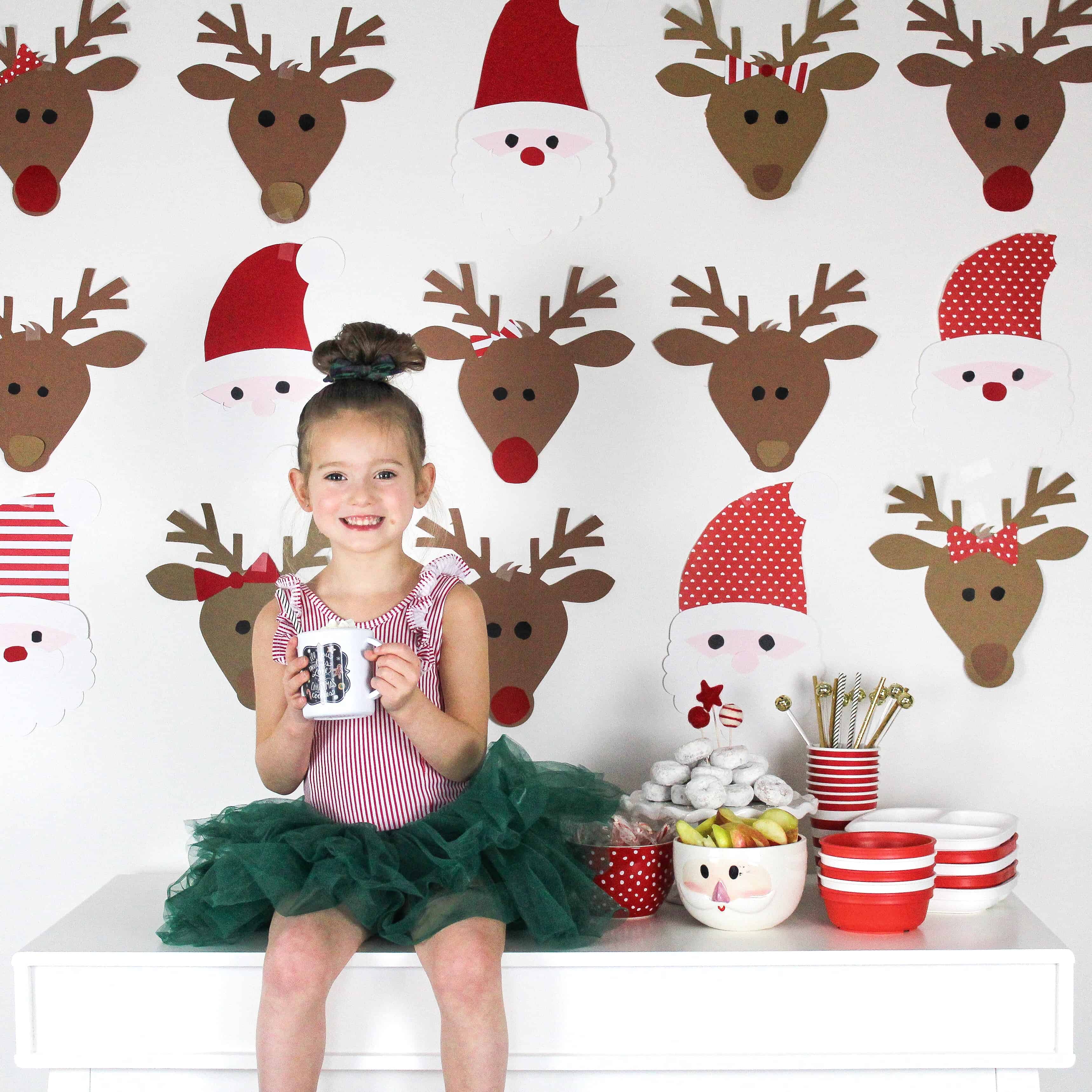 If you have any questions for me on how I did this or need help with anything please feel free to leave me a comment or shoot me an email, and as always remember to pin the image below so you can find this post later!!
Pin Me For Later