Buying gifts for teachers, coaches, therapists, etc can be SO tricky.  My Kids are still in pre – k ages, so there are lots of teachers to buy for.  Thus I try to do something small and useful, but can't spend a ton.  I mean I think I counted and this year we have 9 teachers to buy for (and that's only for 2 of the kids – YIKES!).  Below are some inexpensive (all under $50) ideas for those special people in your life, in my gift guide for teachers.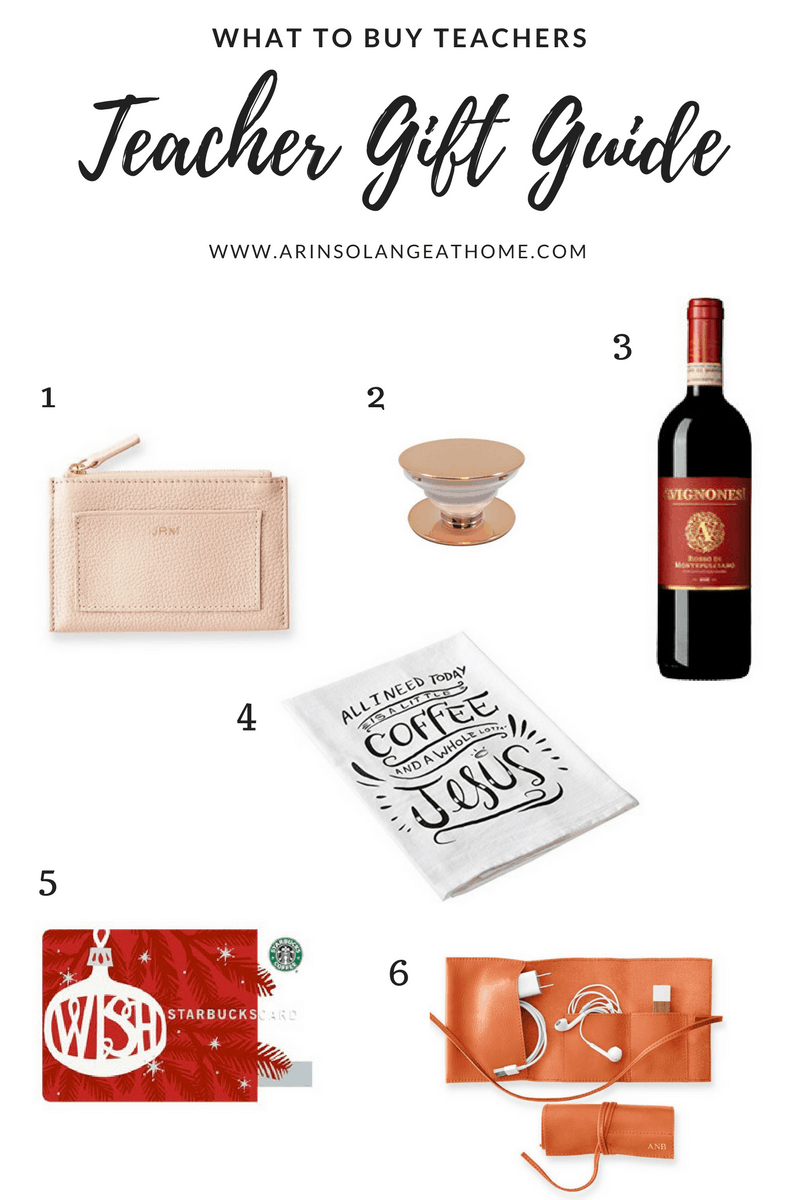 Gift Guide For Teachers
Little coin purse – I LOVE this one from Mark and Graham. It's classic.
Wine – because your kids drive you to drink.  Try 30 of them.  I couldn't.
Tea Towels – Such a simple touch to add to a gift card or something.
GIFT CARD – let's be honest… this should be #1
Leather Charger Roll up – I think this would be so great to keep in your bag.
 I would love to hear other ideas you have on buying gifts for teachers,and hope you found this gift guide for teachers helpful!
SaveSave