Whether it is the beginning of a new school year, teacher appreciation week, the holidays, or the end of the year, I try to find thoughtful gifts for the teachers in our lives. I tend to have an easier time finding the perfect gift for female teachers, but teaching isn't a female only occupation. If you are looking for male teacher gift ideas for your child's educator, I'll share with you my top picks to share your appreciation in a meaningful way.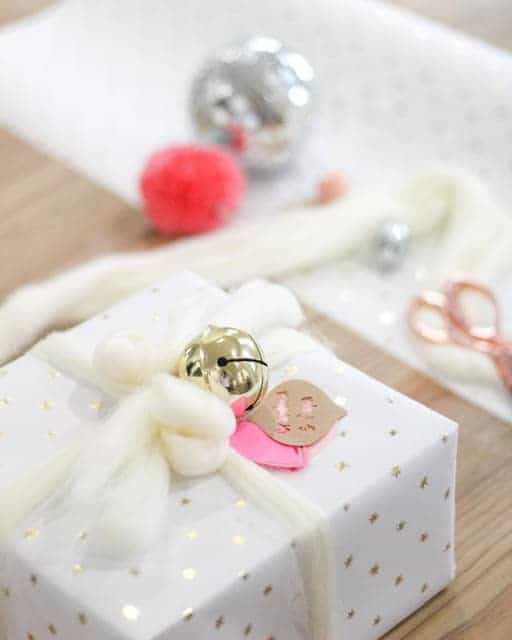 This post may contain affiliate links.
19 Unique Male Teacher Gift Ideas: A Gift For Every Occasion
Buying gifts for your loved ones can be difficult, but buying gifts for your kid's teacher is even harder. If you have male teachers in your children's lives, then the gift buying becomes even more challenging.
I always want to show my appreciation for all of the hard work that our teachers do everyday. Whether it is teacher appreciation week, the holiday season, or the end of the school year, a nice gift can really brighten their day. At the same time, I want to make sure it is a useful gift or the kind of gift that actual teachers would want.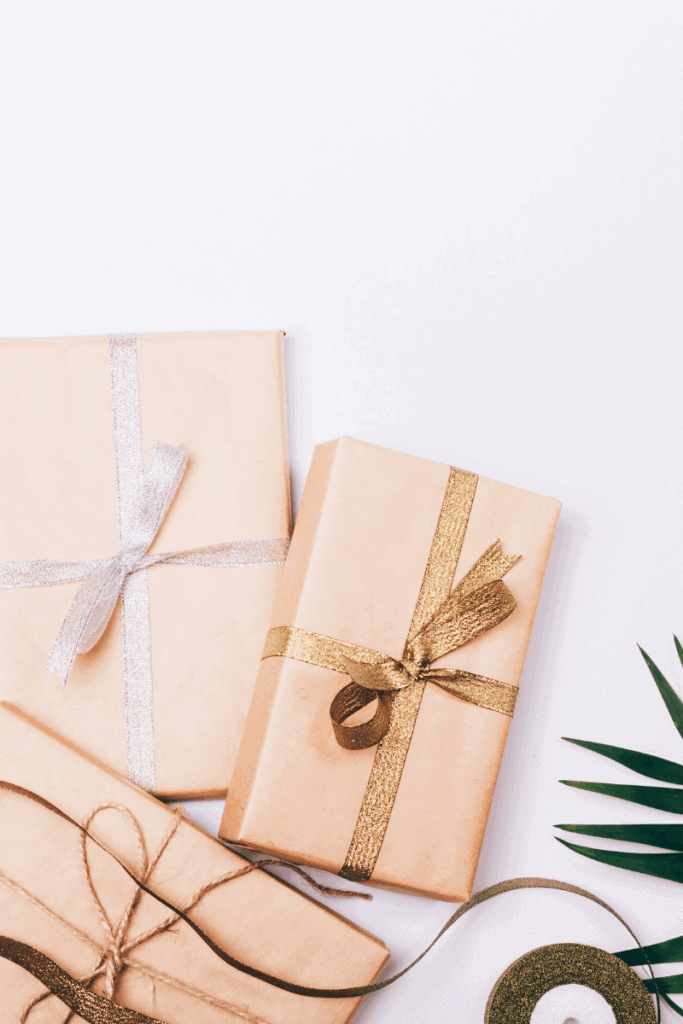 If you are like me and struggle to find presents for the men in your life, then chances are you'll be looking for a great gift option. I talked to some of my teacher friends and they gave me the inside scoop on some great gifts for teachers.
What Do Male Teachers Want?
What exactly makes for a great gift idea for your favorite teacher? After speaking to some of my friends in education, I can tell you what they have said NOT to get any teacher. Keep in mind, teachers never expect to receive any gift. However, if you plan on picking out a unique gift, steer clear from these ideas.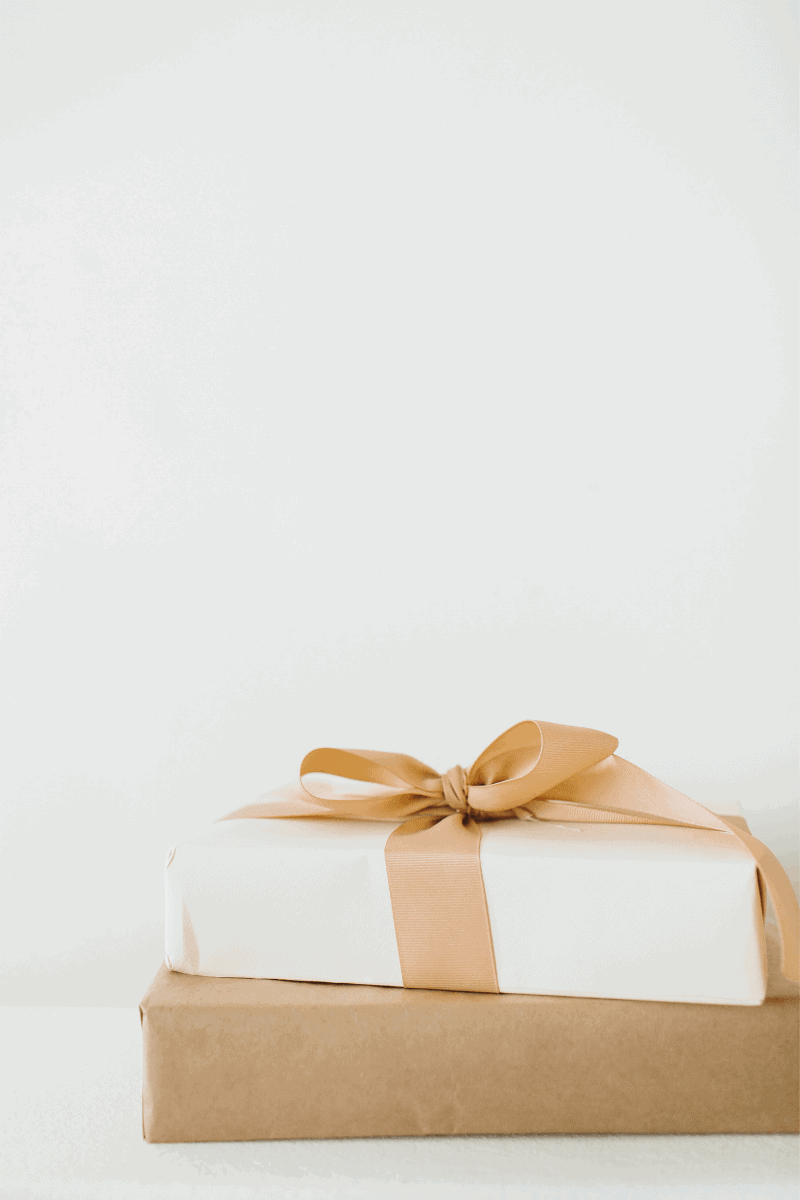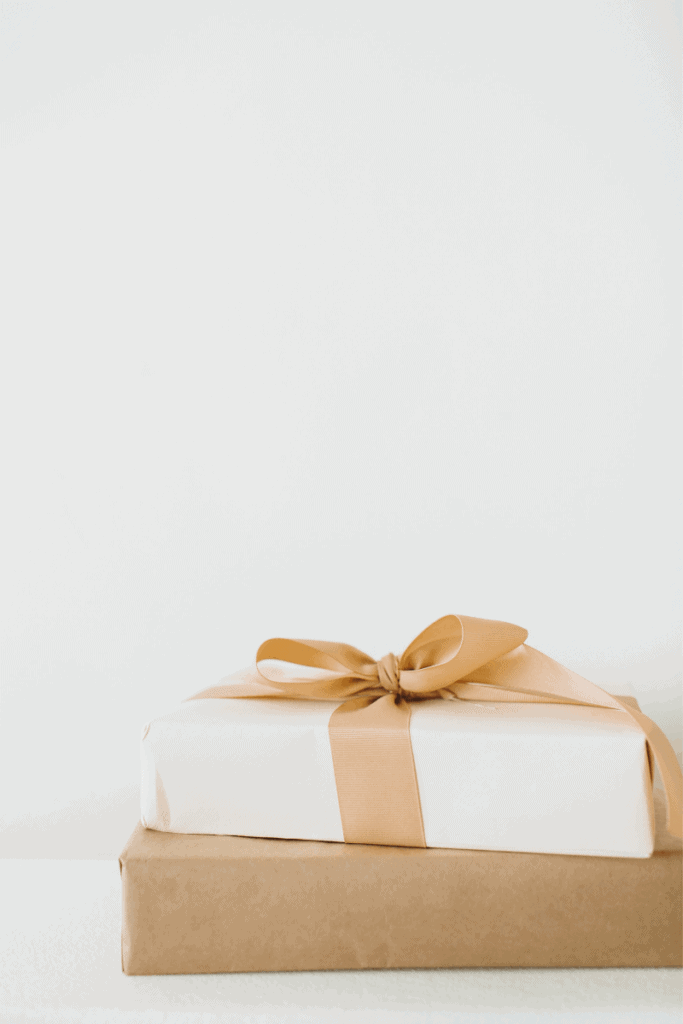 Gifts to Avoid Giving Teachers
Anything School Themed
Coffee Mug
Ornaments
Knick Knacks or Other Small Trinkets
Craft Projects (Think Pinterest Inspired)
Let's break this list down. Teachers have anywhere from 10-30 kids in their class in a given year. This includes daycare teachers all the way to high school teachers. They simply tend to get a lot of the same exact gifts that while are thoughtful, and may have a personal touch, aren't necessarily practical. There are only so many apple and ruler themed coffee mugs that one can possibly possess.
While teachers love coffee, not all do, and for those that do, a coffee mug with their name on it isn't going to be their go-to mug when they have ten just like it. Similarly, a teacher name plate sounds like a unique gift, but this is another commonly gifted item.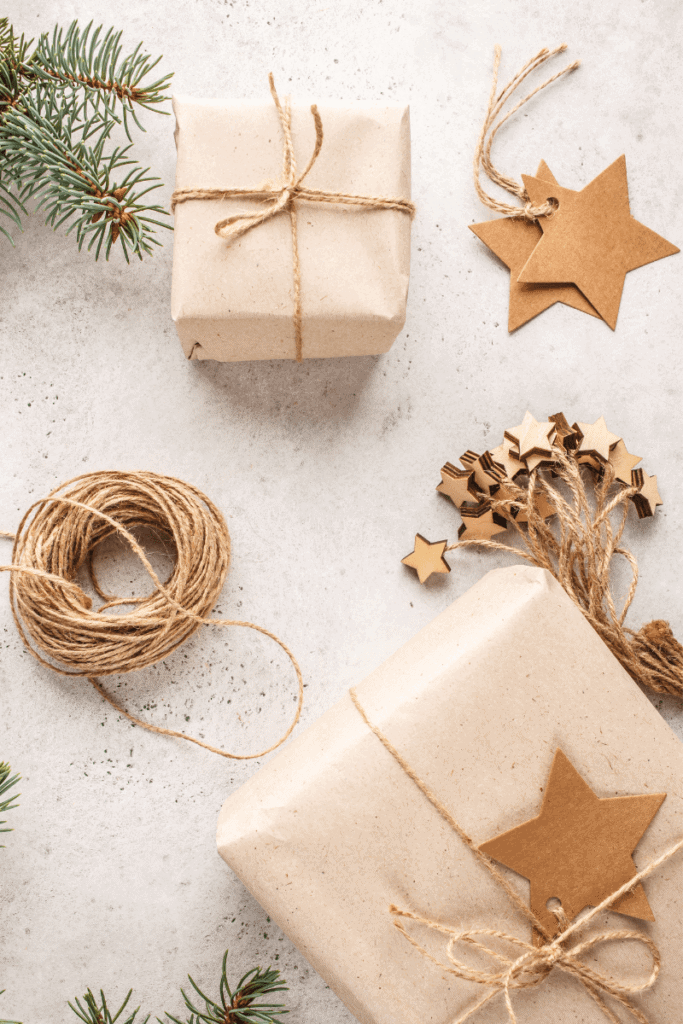 Ornaments, knick-knacks, and Pinterest inspired projects are super common during the holiday season or last day of school. Again, there are only so many ornaments a teacher can receive before they simply run out of tree space.
Classrooms are small and don't really lend itself to a great place for storage. All those knick-knacks and art projects aren't going to store well and by the following year a new class will come and the list of names will be new. Sad to say, but chances are your hard work will eventually end up in the trash or a box.
Whether you have a male or female educator, the whole goal of gifting is to show how grateful you are to them for their role in your child's life. At the end of the day, you want to give something that will be used and also appreciated.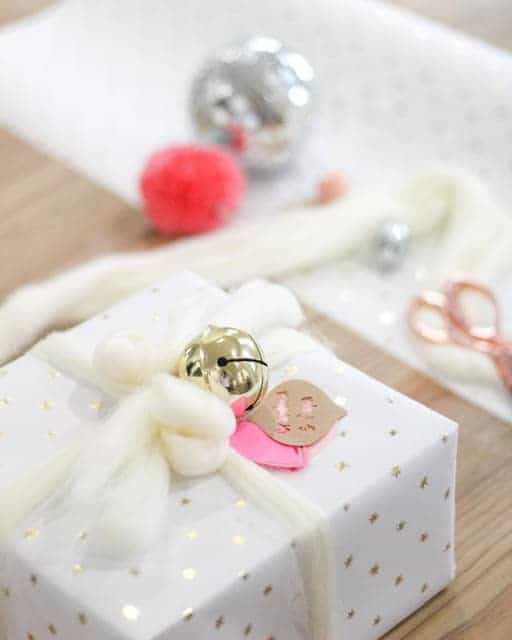 Gift Guide Central
Before I go over awesome gift ideas for your favorite male teacher, I want to let you know that I have gift guides for all of the special people in your life. You can check it out at my gift guide hub if you are needing inspiration for anyone else on your list. You'll even find a teacher inspired gift guide there too!
I try to keep a mix of practical and fun gifts for your family members, friends, and others in your life. At the same time, you can also find some unique ideas to make your home holiday ready on my Instagram (@arinsolange) and Tik Tok (@arinsolange).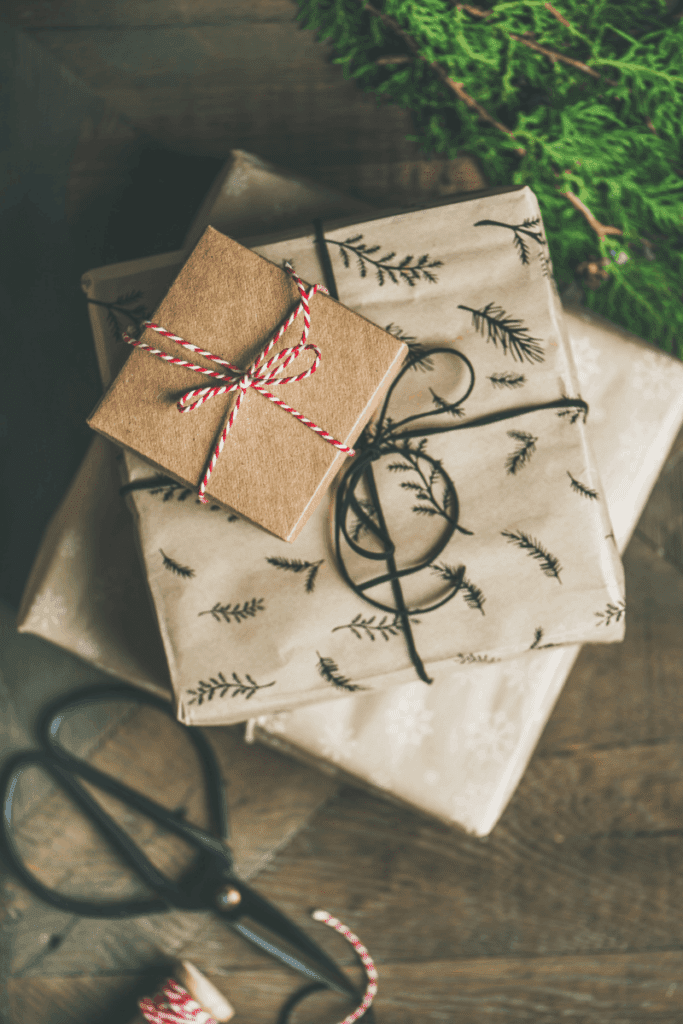 The Top 19 Best Male Teacher Gifts
I've broken down the best male teacher gift ideas to 19 top gifts. Keep in mind that while these are geared towards male teachers, these can work for anyone.
The relationship you and your child have with your teacher may help you narrow down your favorite gift. If you have a close relationship with a favorite educator, you may know their hobbies outside of the classroom. You should also consider the subject matter or grade level being taught. Remember to consider why you are giving in the first place while you make your decision.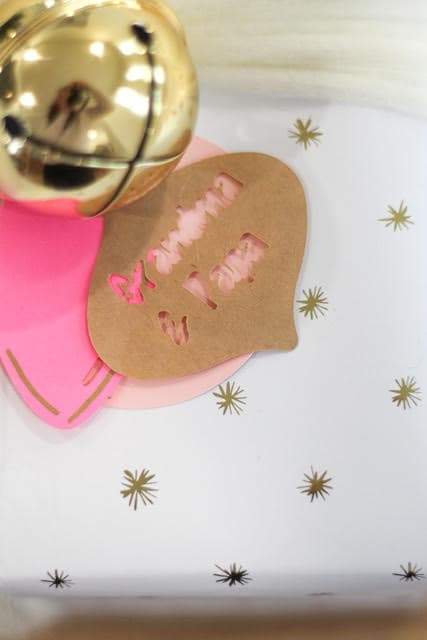 I've also tried to do a good mix of price points throughout this list. If you'd like to give something in particular for teacher appreciation day or the holidays that may be out of your price range, a good idea would be to poll the whole class to see if you could come up with a class gift. This is a great way to meet other families and take the stress out of giving. The best part is your teacher wouldn't have duplicates for the year!
Gift Card Ideas
Gift cards are always a great option. You can give as little or as much as you want. While you may think that gift cards are the best teacher gifts, you do need to be mindful of where you choose to get the gift card from. For example, if you get a gift card to a specialized store, you'll want to make sure the person receiving that card actually likes that store.
Additionally, if you give a lower amount of money on a gift card to a higher-end store, you may be wasting your money. Once, I received a gift card from a jewelry store for $50. It sounds like a great gift, but the store didn't sell anything under $500. In the end I didn't use the card.
To personalize the gift card, you can always make a "Pinterest" inspired printable gift card holder or gift tag. There are a lot of Cricut projects that can be found online to help you make a personalized gift card holder for each different type of teacher in your child's life.
Here are my favorite gift cards for those male teachers in your lives:
Amazon is always a great choice as your recipient can choose to spend the amount on themselves or on their classroom. There are so many items readily available from Amazon that can fit anyone's preferences.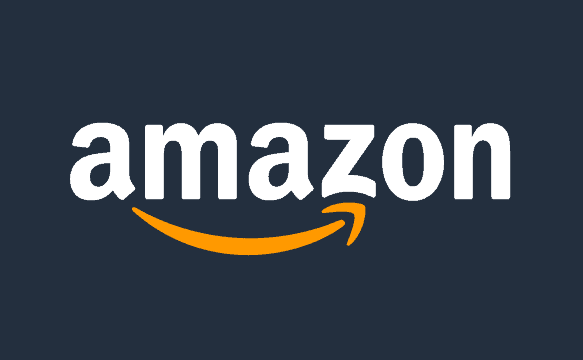 If you know your son's math teacher loves coffee, then Starbucks is a great place to start. If you happen to know the type of coffee he drinks, grab that particular roast, attach a gift card, and you're set! Shaping young minds takes a lot of coffee and patience!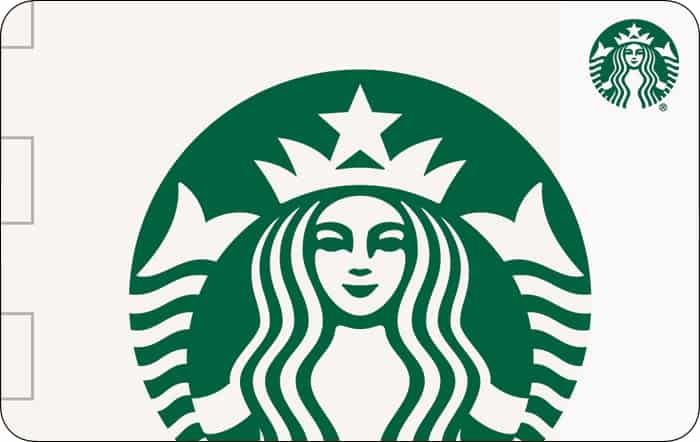 For a music teacher or band director, a gift certificate to Apple music is a useful gift. Most people have Apple or Android devices. For those with Apple products, Apple music is a staple. Even if you are an Android user, Apple music can be used on non-Apple devices.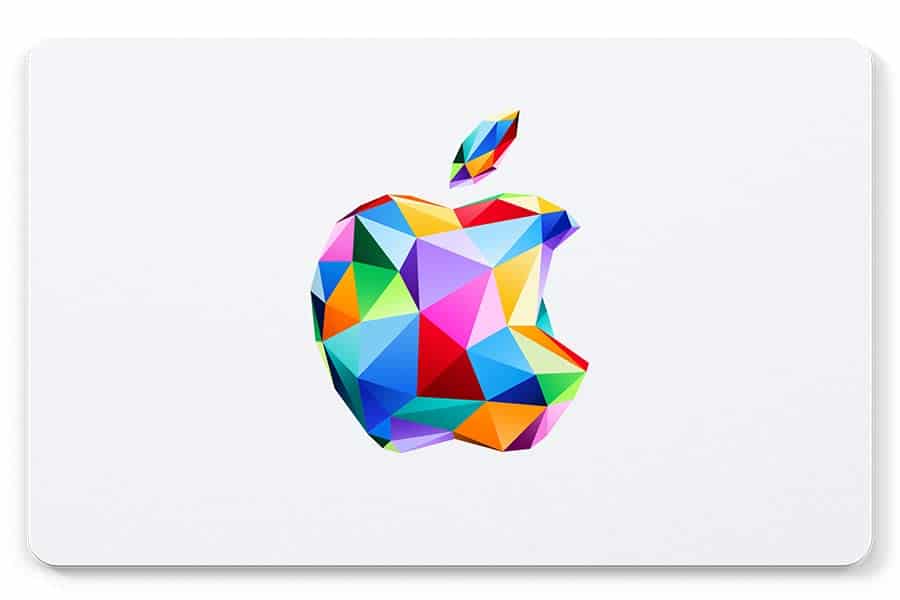 I never realized how much I missed going to movies until COVID hit. It almost feels like an entirely new experience to me after not seeing a movie for so long. A gift card for movie tickets is a fun way to encourage your teacher to have some downtime in their personal life. Movie vouchers can be given in increments of $25. While this may be more than you're willing to spend, it would be a gift that could be purchased with another classmate.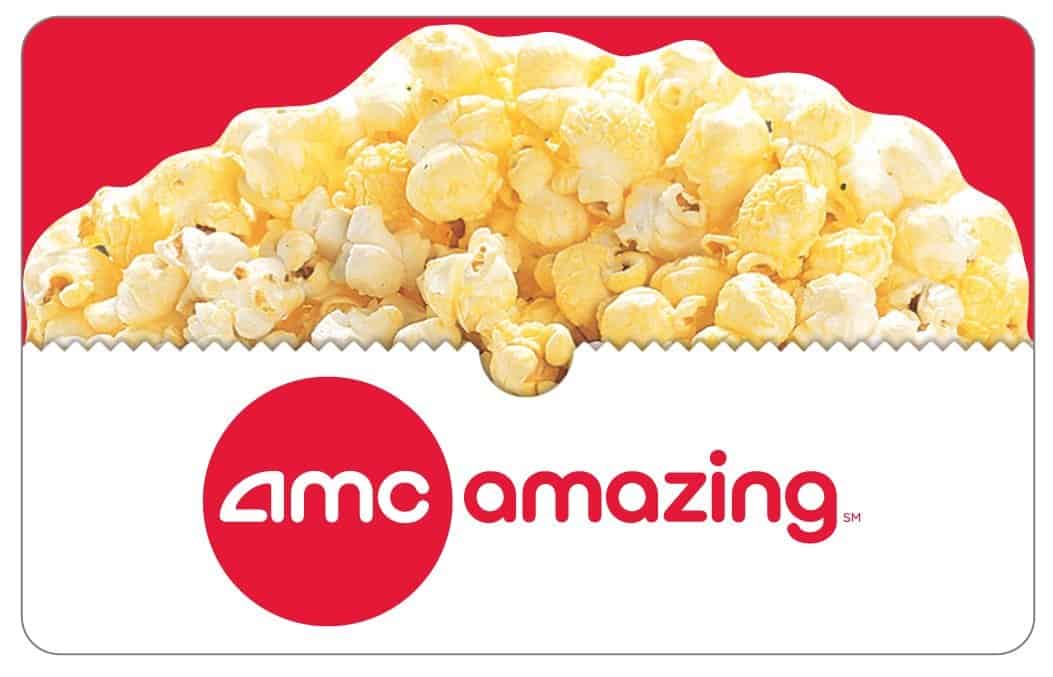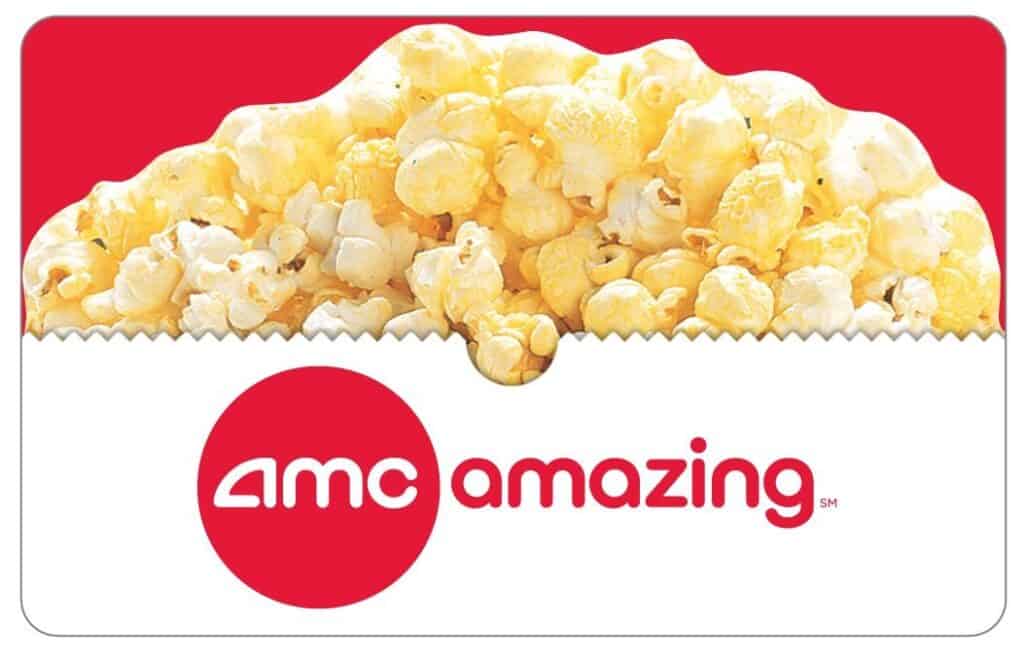 Car wash gift cards can be a practical gift that you wouldn't necessarily think of to get for yourself. Between teaching and grading papers, let your teacher save time by having someone else wash their car. You'll want to make sure you pick out a car wash location that is near their home or school so that it isn't inconvenient for them to get their car washed.
Practical Gift Ideas
Lots of people prefer to give something other than gift cards. If that is the case, you may opt to give a practical gift, one that can be used in the classroom or their everyday life. I like to check in to see if there is a classroom wish list. Generally, you can pick something from this wish list, and you'll be guaranteed to have a useful gift. If you prefer to get a gift that will be practical, but only intended for the teacher, then check out these male teacher gift ideas: practical edition.
My favorite planners are ones that are small enough that can be carried with me at all times, but still have enough space for writing. A classic leather planner is masculine and useful. This is a gift that can be used on a daily basis throughout the entire year.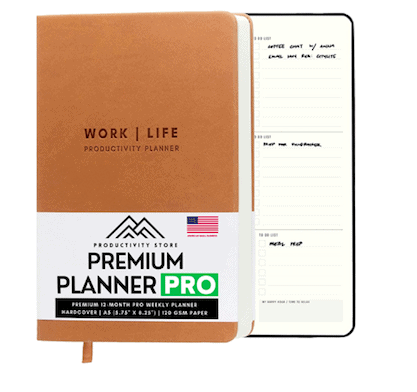 School supplies may go along with your class wish list, but it is an item that will always be needed. These silver ballpoint pens are sleek and modern.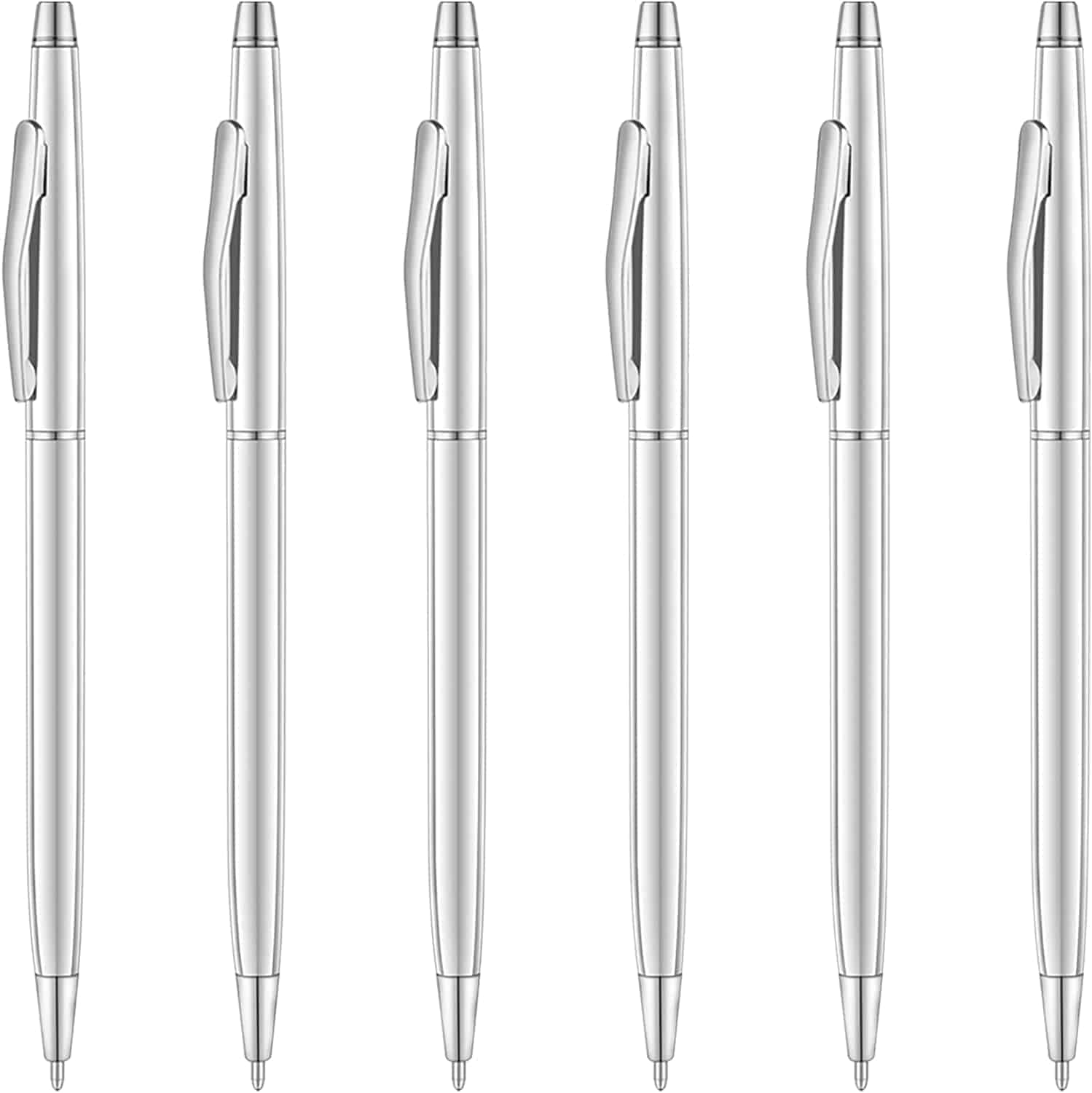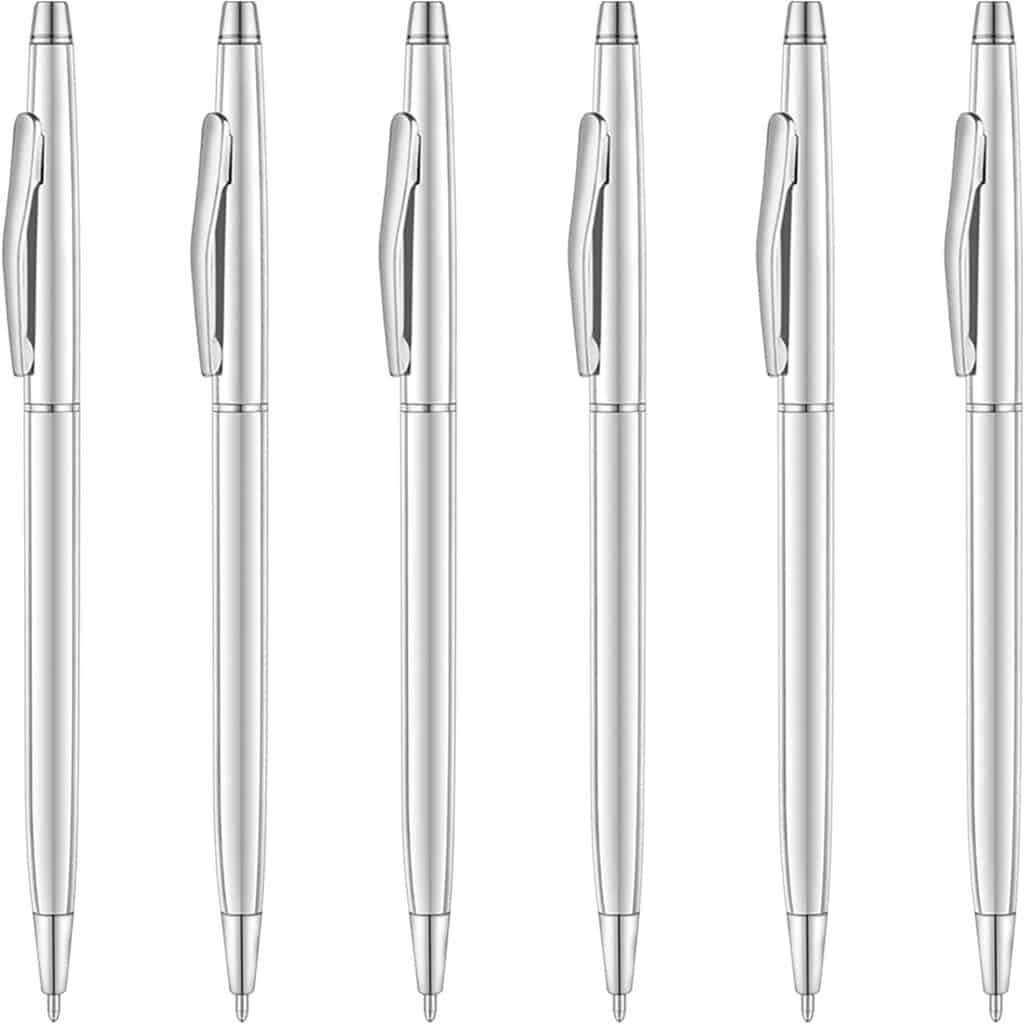 A nice charging station can help organize your teacher's home office or school desk. Now that classrooms have access to laptops, and tablets, teachers have even more gear that they need to keep track of and keep charged. This organizer will keep everything organized for a clutter-free look.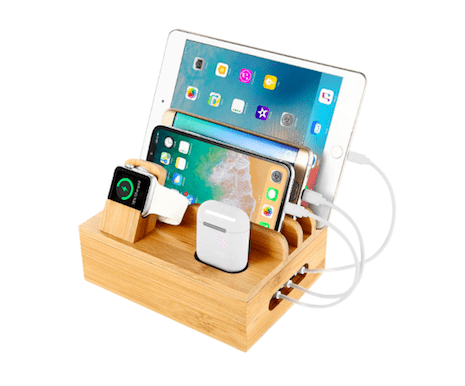 I know I said no coffee mugs earlier in this post, but this isn't a coffee mug, this is a rambler. YETI makes a great product that can double as both a water bottle and coffee or tea mug. I love that it keeps drinks cold and hot for hours and is dishwasher safe. Plus, when your educator isn't using it in the classroom, they can use it on the weekends for more adult beverages.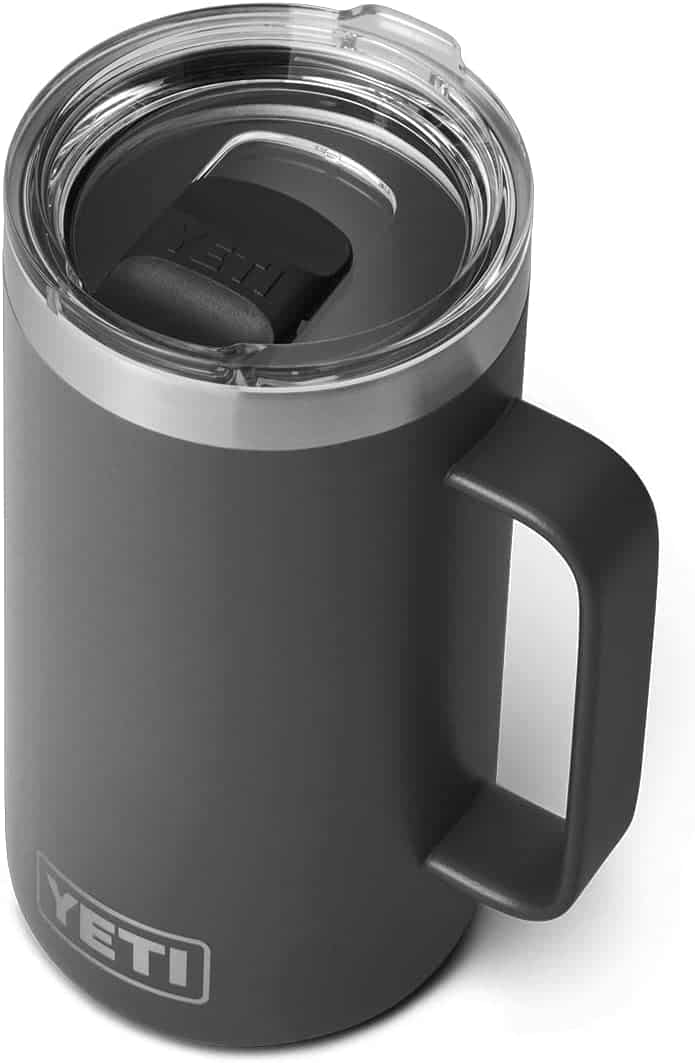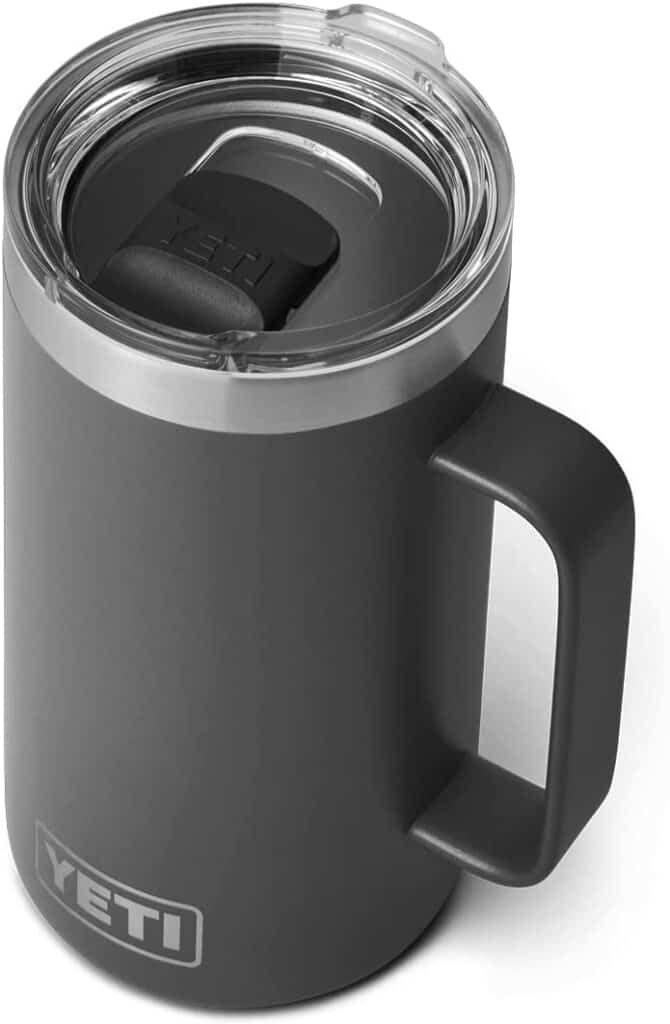 These magnetic microfiber cleaning cloths are the perfect addition for any classroom. Never lose track of your cleaning cloths again with these magnetic cloths that stay on the white board for easy access. They can easily clean smart boards, phones, tablets, and other electronic devices.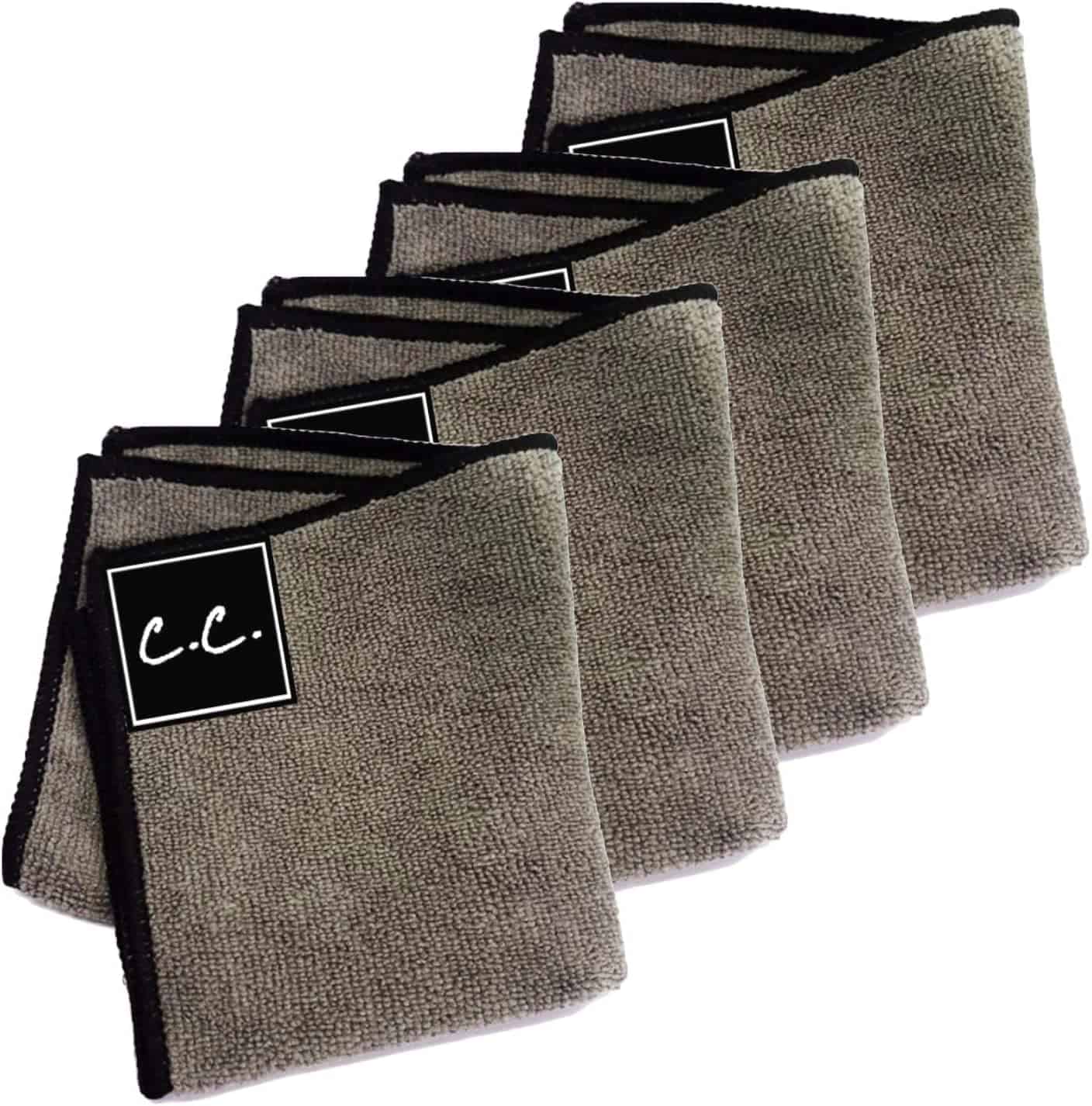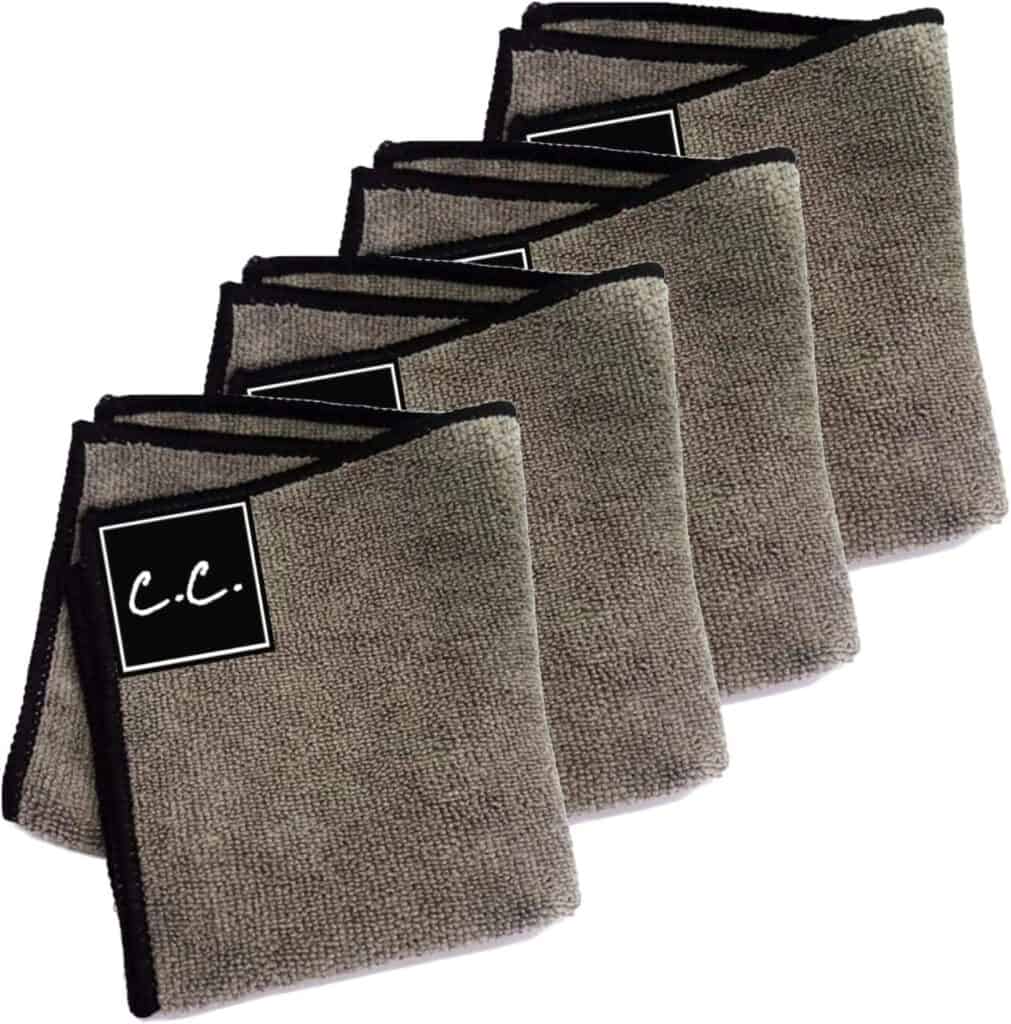 I am a huge fan of this 3:1 charging set. It is so convenient to take on road trips and folds compact for easy on the go access. You can charge up to 3 Apple products at once. This is a great gift for that tech savvy educator in your life.


With up to 10 hours of playtime, this portable bluetooth speaker is a great gift for music lovers. It is not only portable, but also waterproof and can clip on bags for on the go access. JBL makes quality products and we have been super happy with our outdoor speaker. This portable speaker is a great addition for anyone who enjoys being out and about.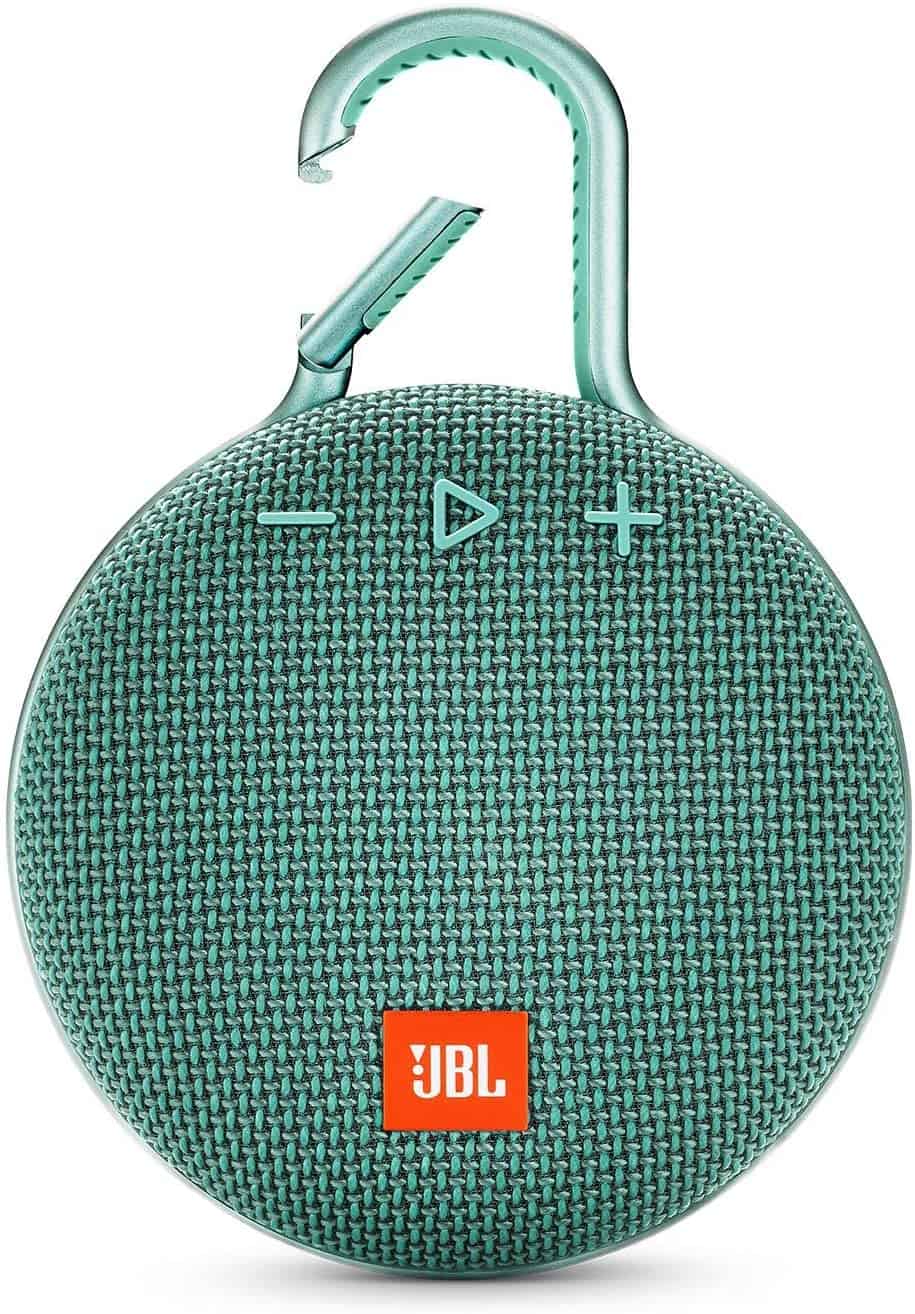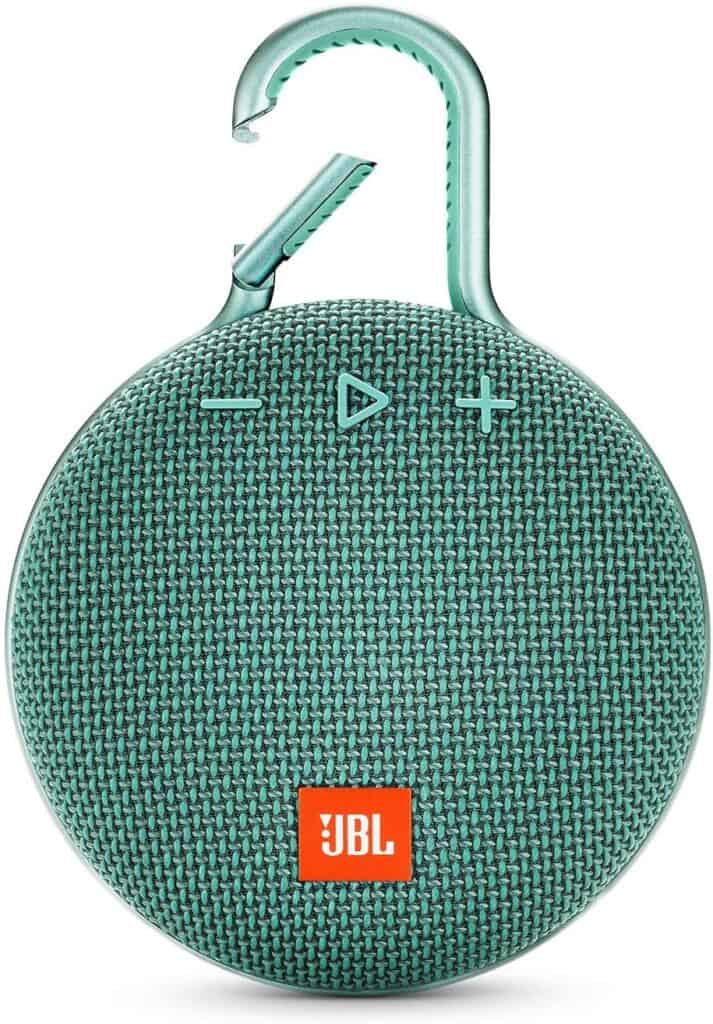 Fun-Filled Presents
Some of the best male teacher gift ideas don't have anything to do with your teacher's subject matter, lesson plans, or the classroom. Some of the best gift giving comes from a place of fun. This category is one that you should really know and have a good relationship with your child's teacher. If you have a friendship outside of the classroom, or perhaps this is the last year your family will have this educator, then you may know much more about their likes and dislikes. In this case, you can get creative with these great ideas that will make them smile.
Cameo is a video messaging service that allows you to pick from a list of celebrities for a personalized message. Prices range anywhere from a few dollars up to hundreds of dollars. You can choose from celebrities such as Anthony Michael Hall, Ozzie Smith, Michael Matheny, and Vince Russo.
From actors, musicians, and athletes to comedians, creators, and gamers, there are tons of options at different price points. You'll receive a video with a personal message. Last year, Sam received a message from one of his favorite college athletes and it was so fun to see his reaction. It was much more than just the celebrity saying his name. You'll interact with the celebrity or their team to give them information about your friend. With a little extra help, you can have a great video collage of your teacher's reaction to seeing the video. This might be one of the best-personalized gifts, in my opinion.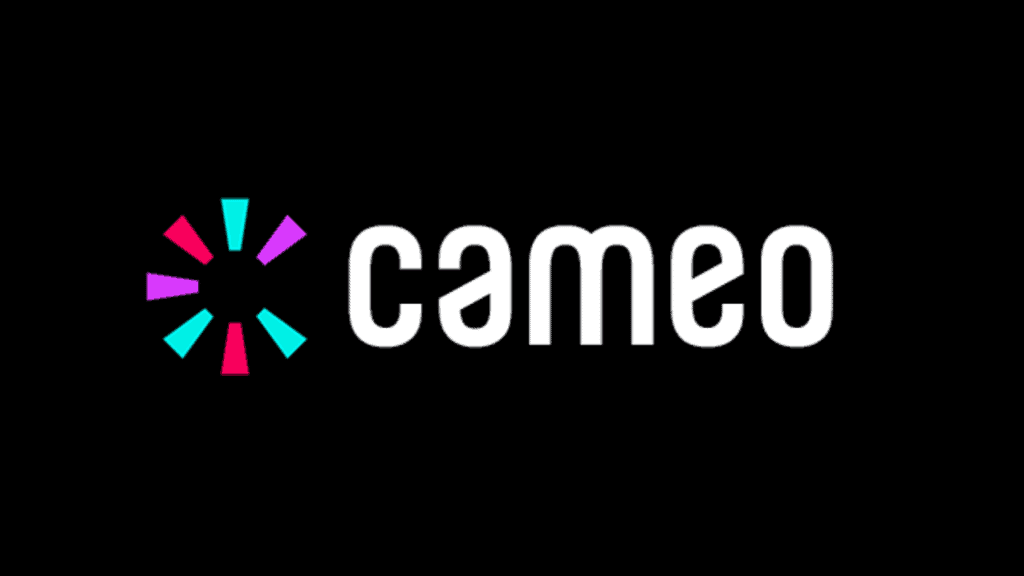 This BBQ sauce and spice sampler pack is a great option for those BBQ enthusiasts. There are tons of flavors and this is one gift that will last a long time. Plus, who doesn't love a good BBQ?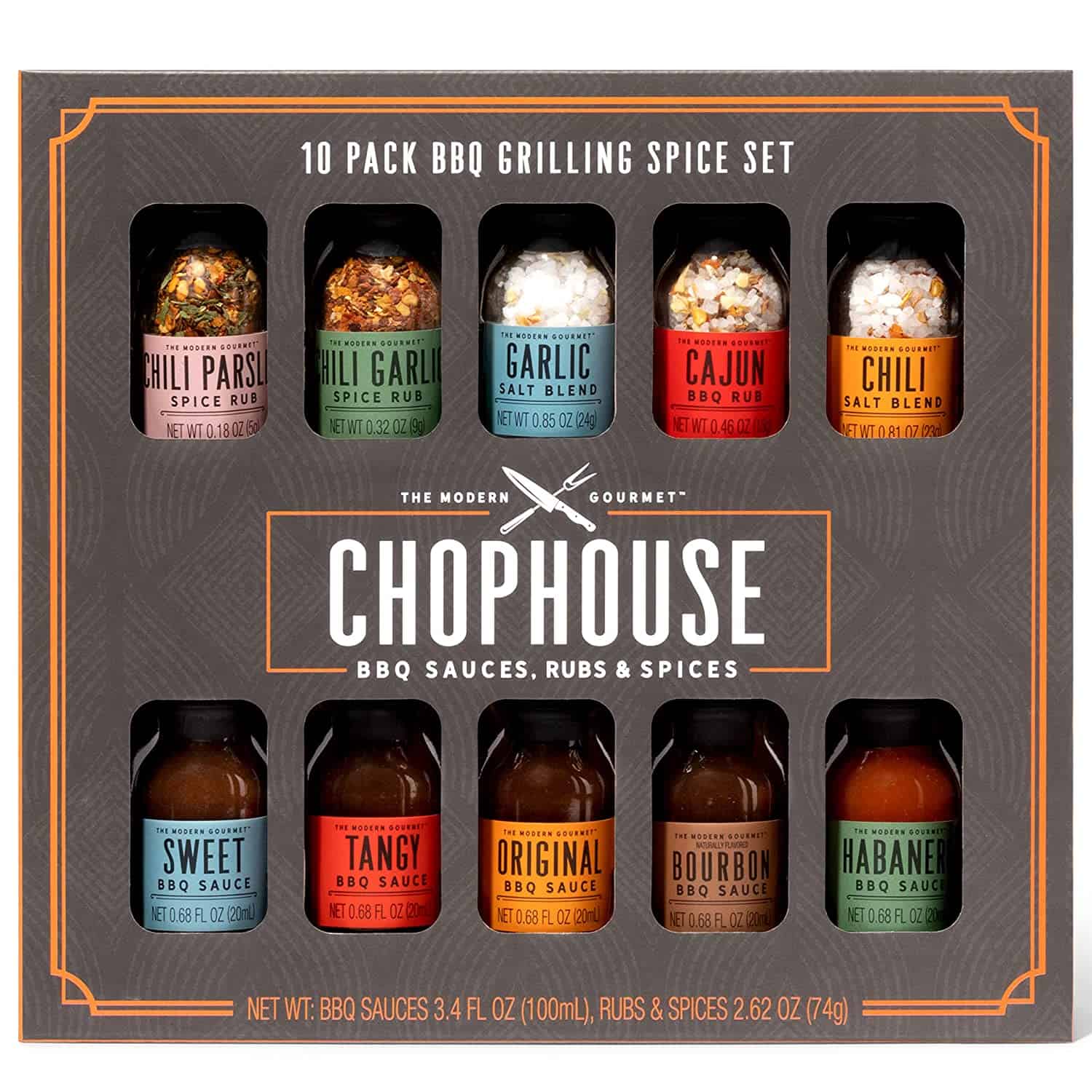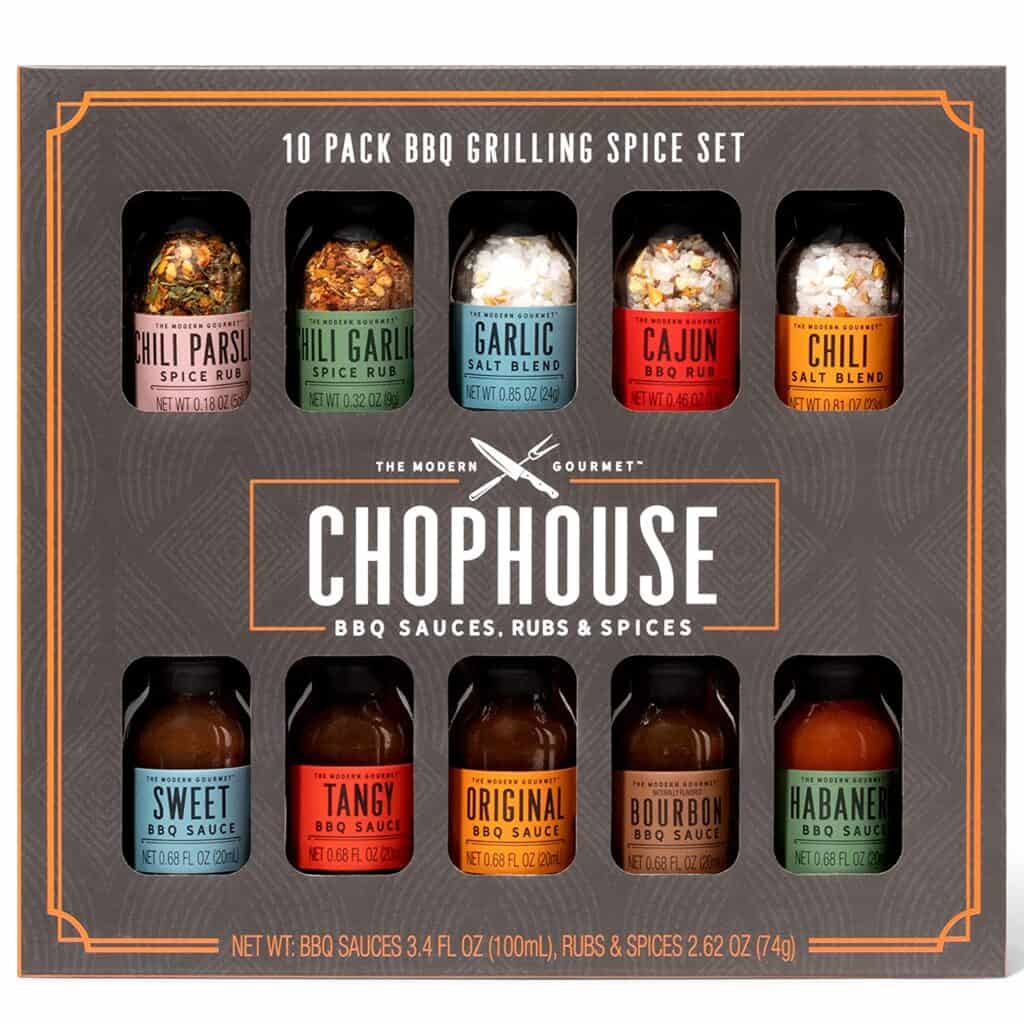 You can't go wrong with a good old fashion gift basket. A delivery full of snacks is the ultimate way to say "I'm grateful for you!" There is a reason why teacher appreciation gifts generally involve food. With long days, snacks are the ultimate fuel to keep your educator going. If their lunch break gets missed, they'll be thanking you for their snack stash.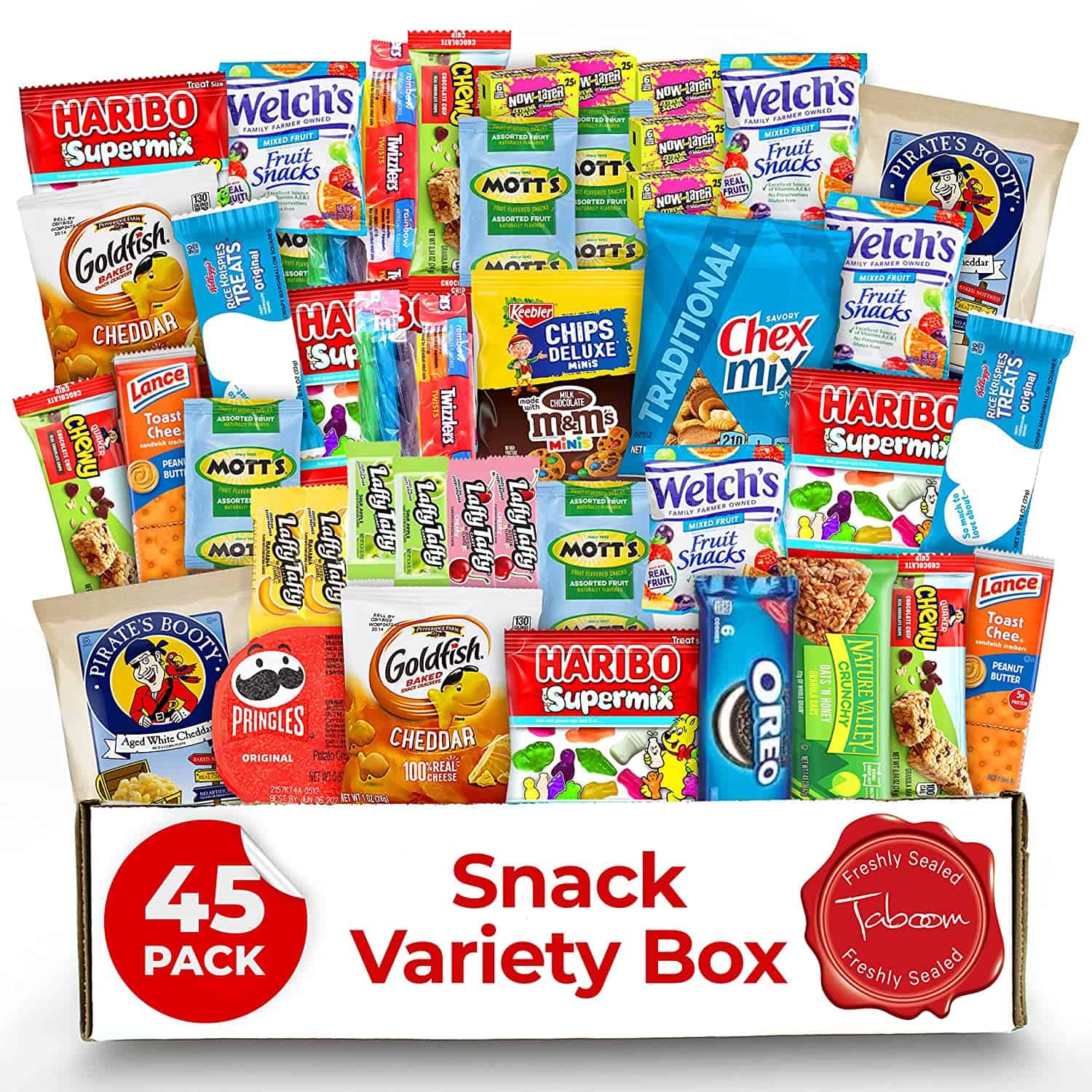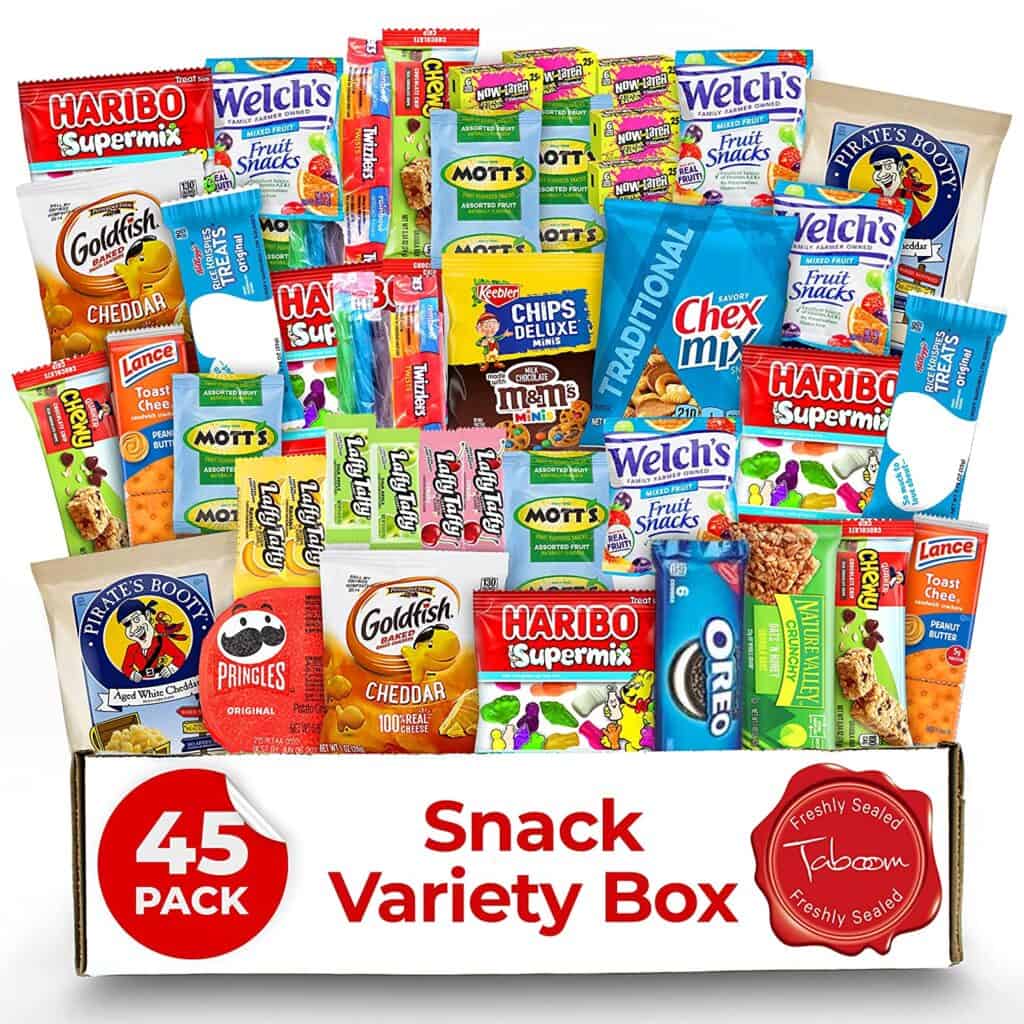 If you have a foodie on your hands this Truff hot sauce would be an adventurous gift to give. Made with black truffles, peppers, spices and agave it is described to have a sweet yet spicy flavor profile. Both vegan and gluten free, this is safe for most diets.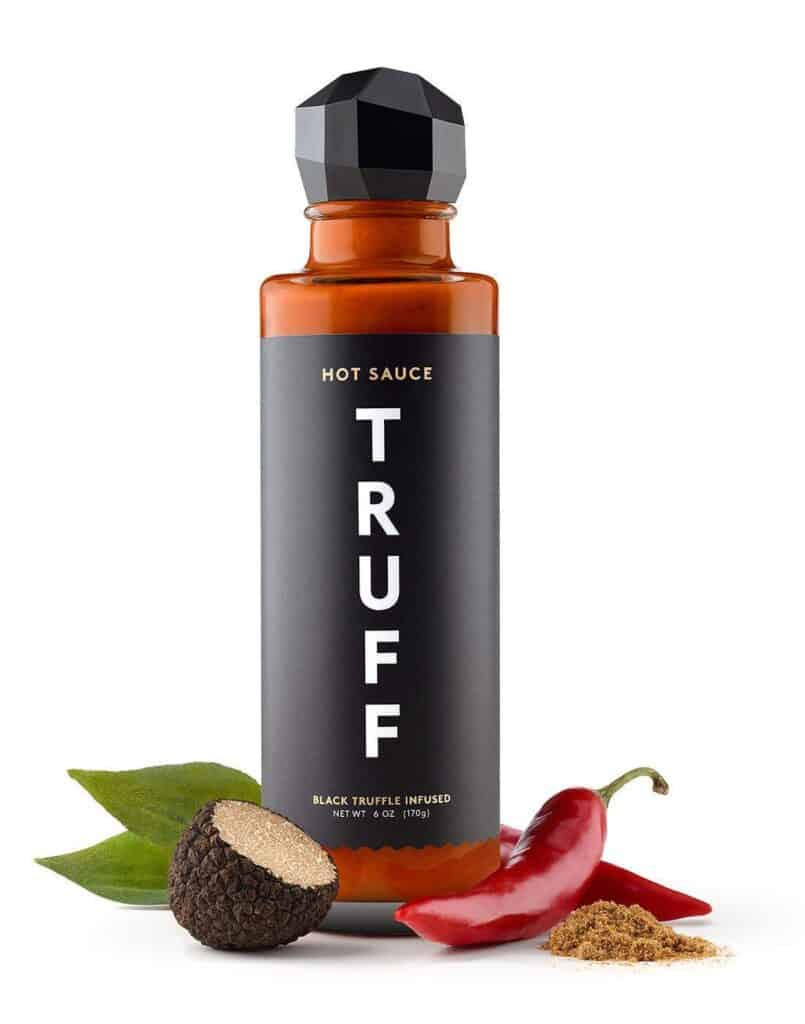 Artist Bryan Nash Gill created this beautiful game after his own book. This memory-based game offers 26 woodcut prints to challenge your memory and delight your eyes.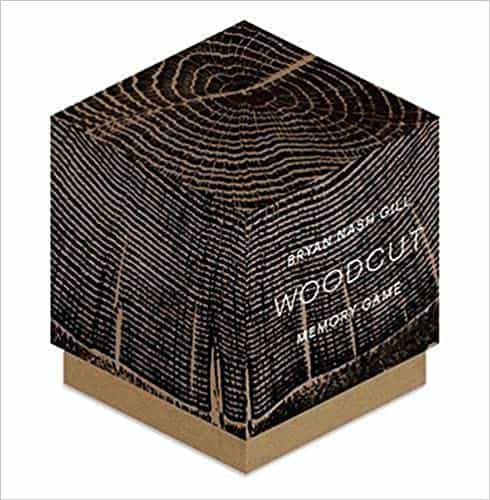 This popcorn pack is bursting with flavors. You'd make any educator happy for their next movie night with this spread. Flavors include white cheddar, kettlecorn, chili lime, buttery caramel, and sriracha seasonings. The seasoning doesn't have to be used just on popcorn. You can sprinkle it on chips, nuts, or other foods too.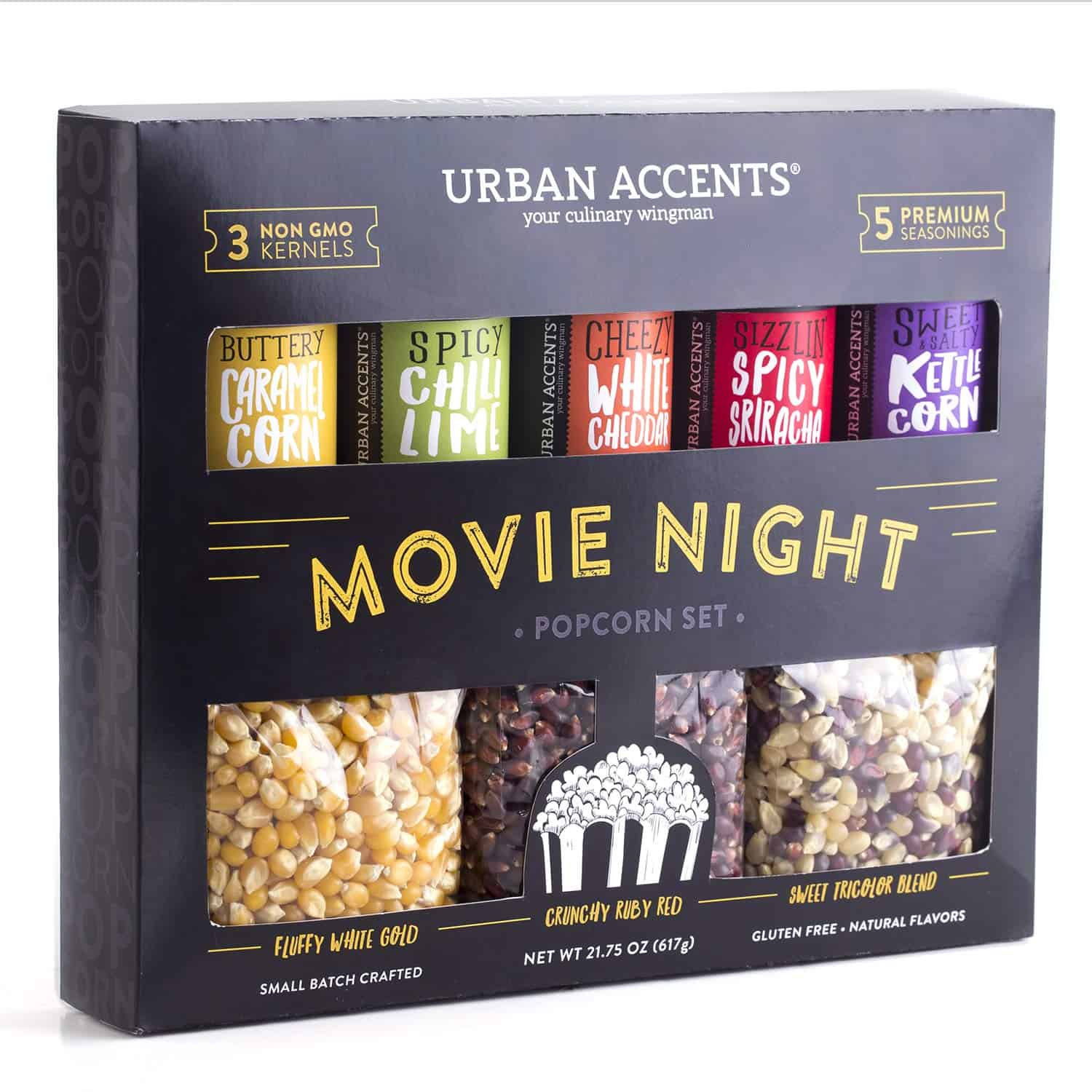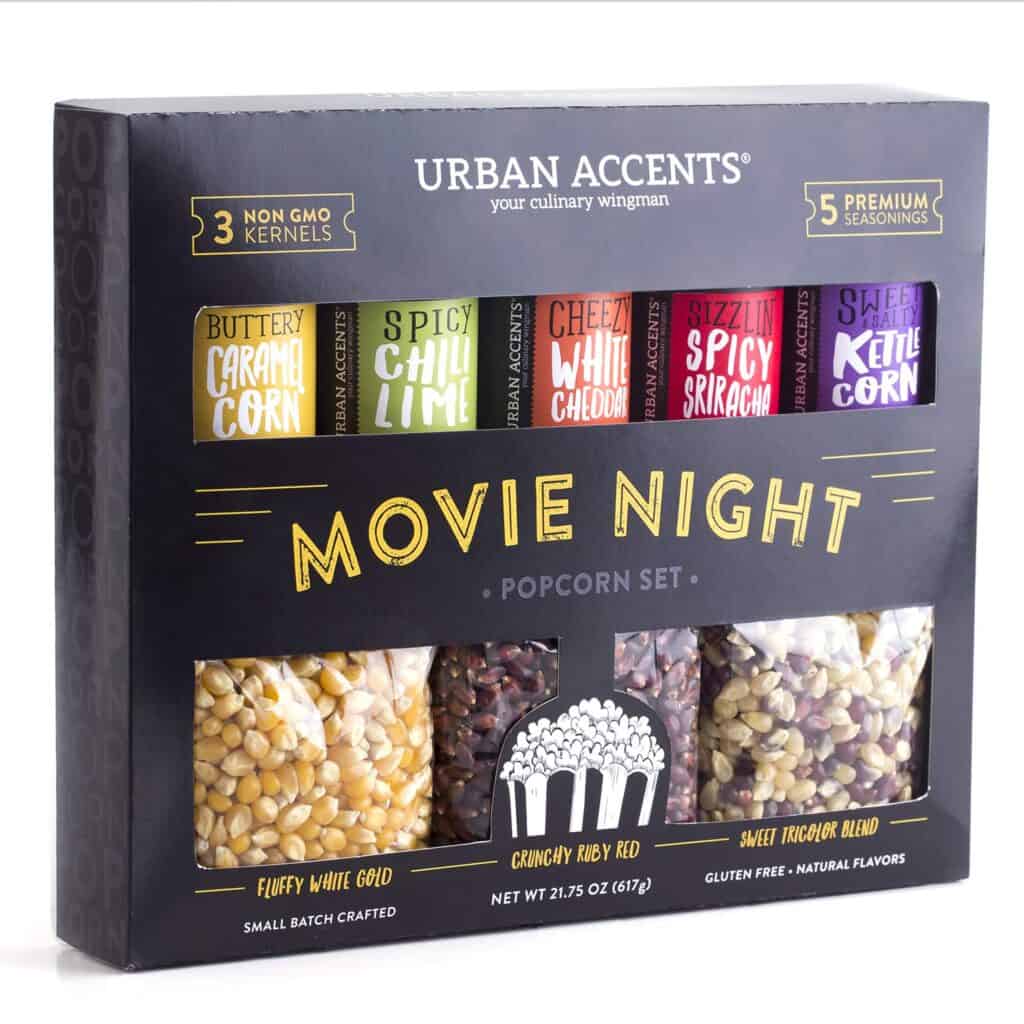 Thoughtful Gifts
In the end, I think all teachers appreciate a thoughtful gift. It doesn't have to be anything you spend any money on. It can be as simple as a handwritten note, explaining why you are thankful for having them as an educator.
I love this blank card from Papyrus to help you share your appreciation for your child's educator. You could share your favorite memory, story, or saying that your child has been taught over the past year. If your child is able to write, they can share what they've learned throughout the year that has made an impression. This would be a great spot for any home made drawings for those kiddos who can't quite write yet. I think this type of gift goes a long way and only requires a few minutes of time to have a lasting impact.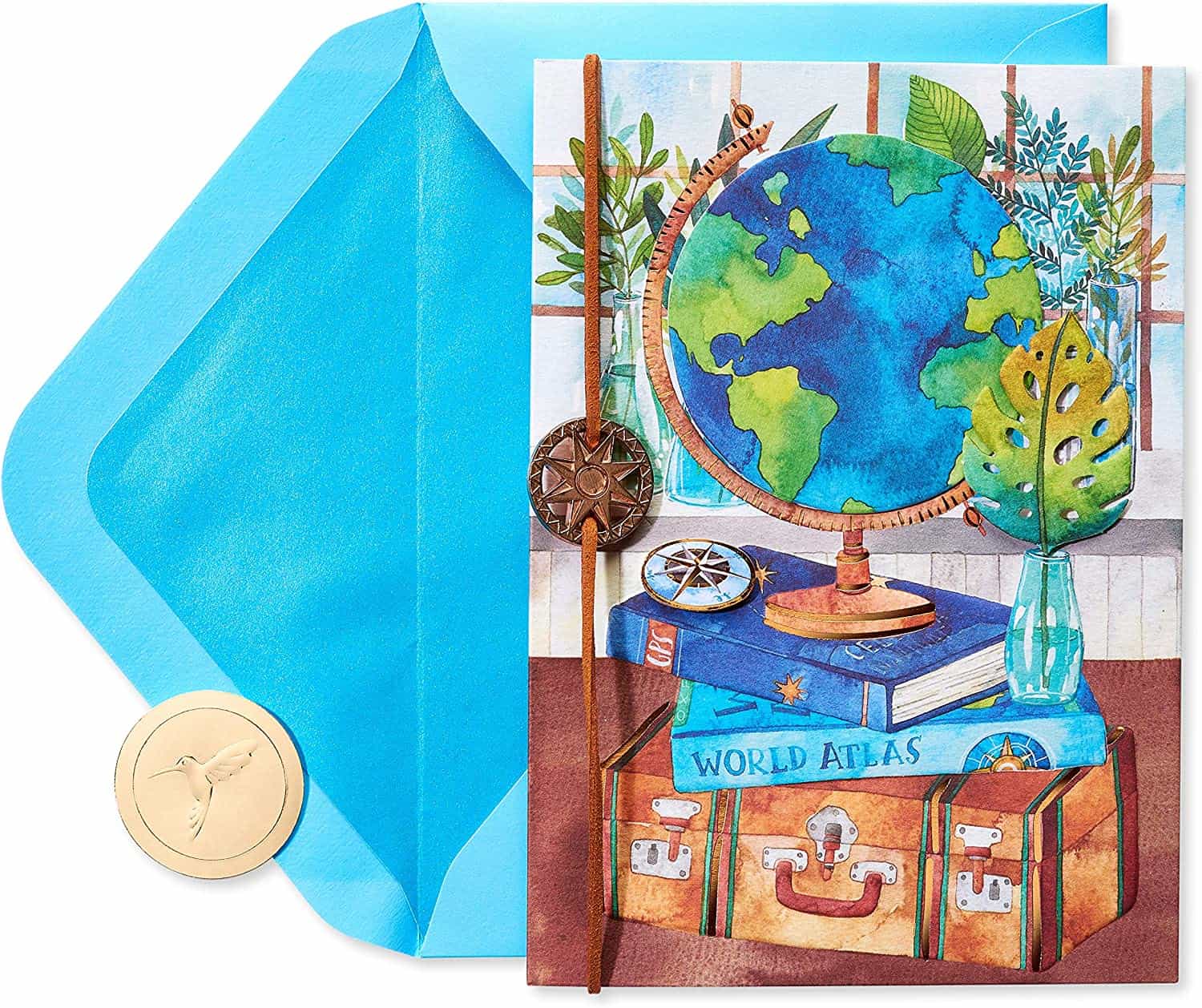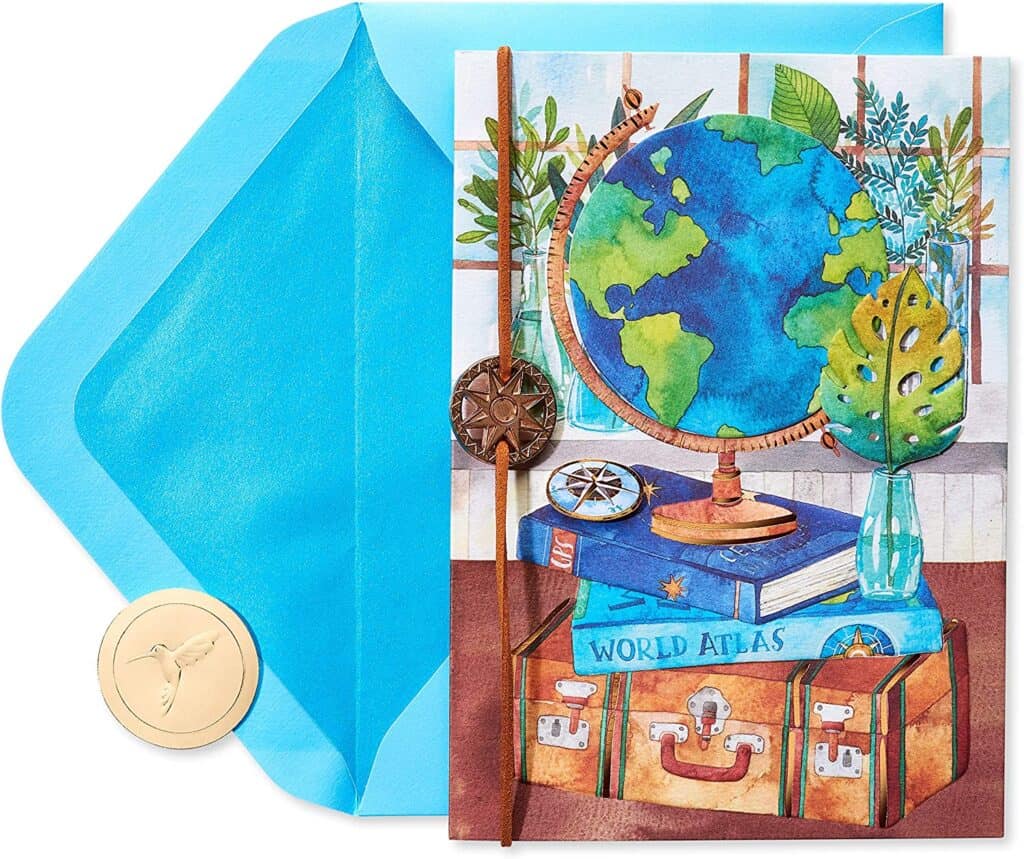 Shop all items easily below!
Shop The 19 Best Male Teacher Gift Ideas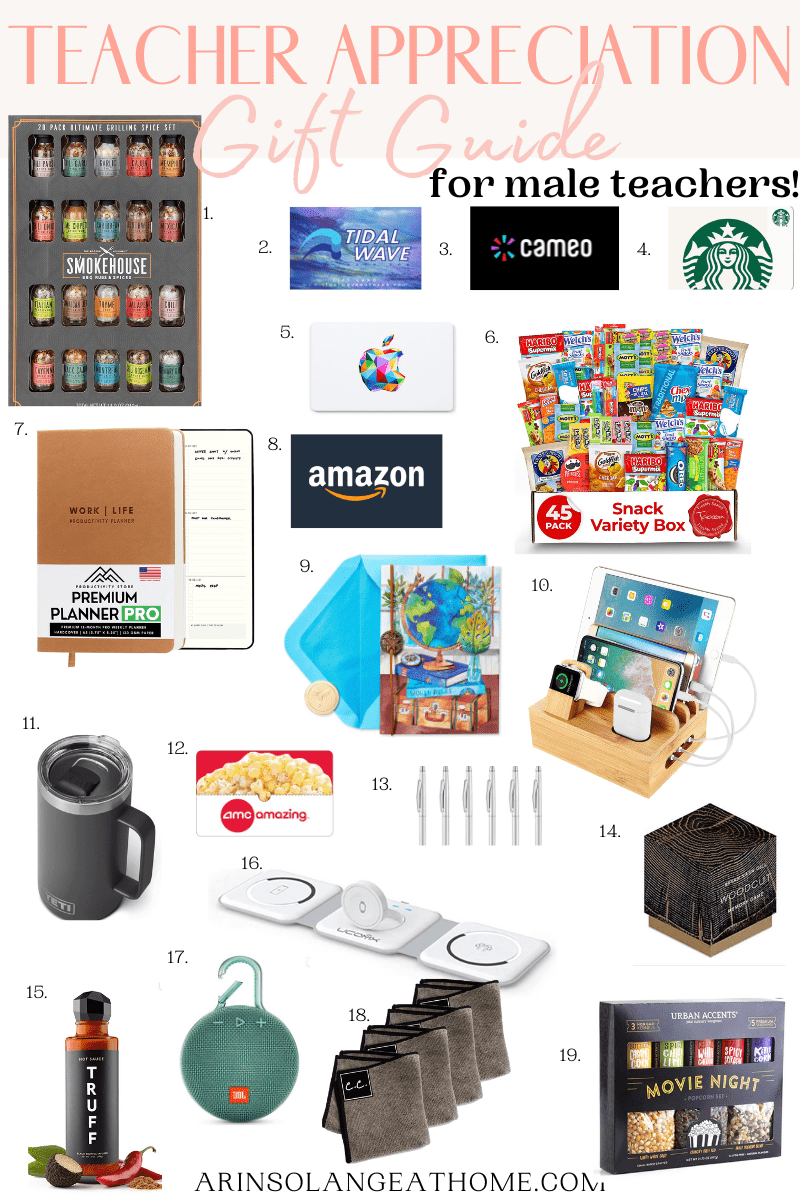 1 | 2 | 3 | 4 | 5 | 6 | 7 | 8 | 9 | 10 | 11 | 12 | 13 | 14 | 15 | 16 | 17 | 18 | 19
Other Posts You'll Love
Teacher Appreciation Gifts | Gifts For College Guys | Father's Day Gifts | Gifts For Men
Pin This Photo Below For Later
While shopping for guys can be challenging, shopping for your male teacher can be overwhelming. I hope this list of the 19 best male teacher gift ideas was helpful. Whether you decide to buy something in a store or write your own handwritten note, your teacher will be so grateful to receive something special. Be sure to pin the photo below for later, and if you don't already – follow me on Instagram (@arinsolange) and Tik Tok (@arinsolange) for more helpful hints. If you have any questions leave them in the comments below, and I will get back to you!