This weeks guest recipe post does not disappoint you guys!! Jessica, from The Simplicity Journal was sweet enough to share with you all her Homemade Granola Recipe. Before I posted it, I had to give it a try, and is amazing!! Make sure you guys jump over to Jessica's blog and Instagram to check out more amazing recipes, home decor, and posts on motherhood!!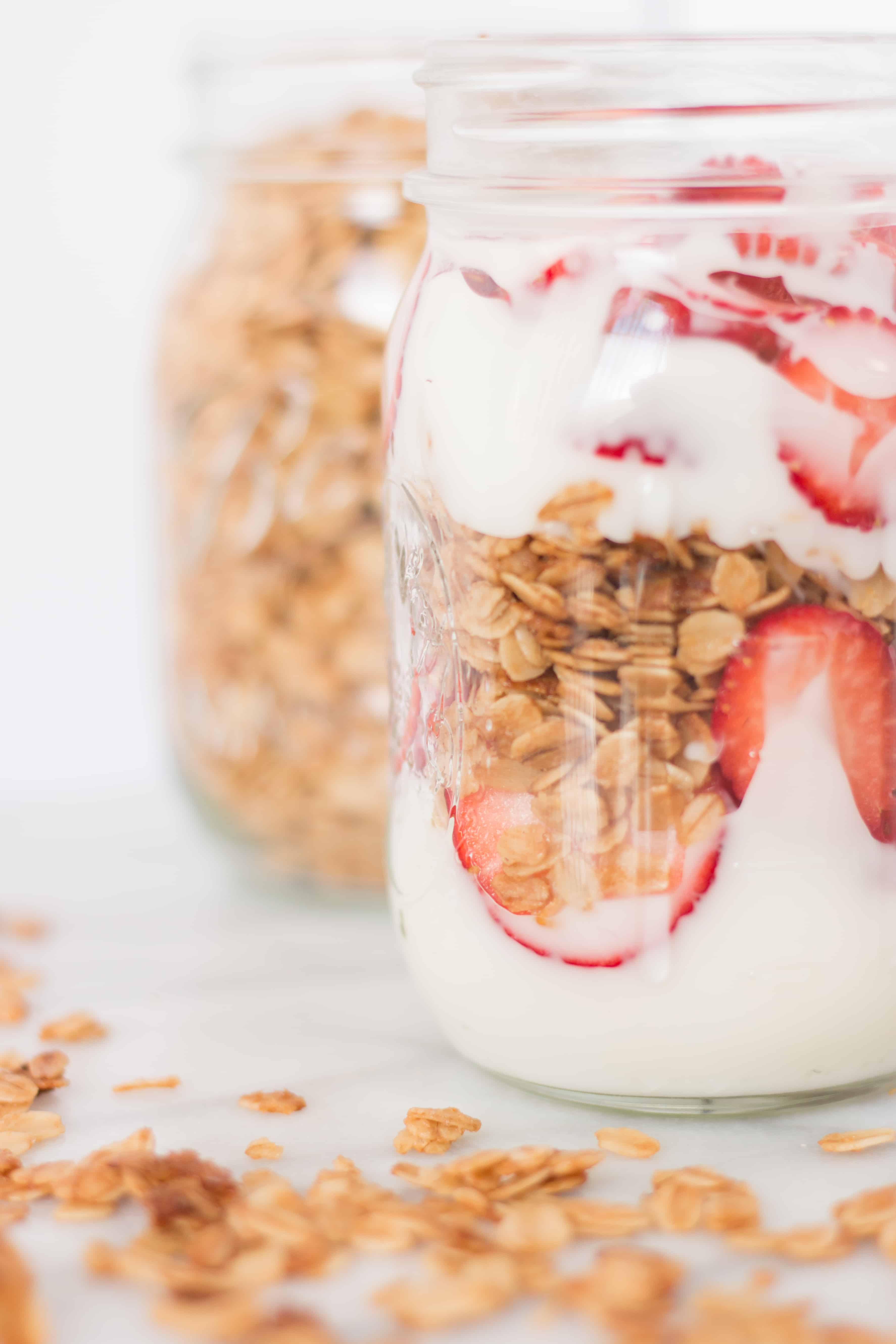 Homemade Granola Recipe
1/2 cup melted butter* (If you're looking for something healthier I suggest doing an oil such as avocado or olive)
1/2 cup brown sugar* (Again a healthier alternative could be honey or pure maple syrup)
3 cups oats (I used old fashioned oats)
Combine all the ingredients together in a bowl and stir until evenly coated. At this point you can add in dried fruits. I will add chocolate chips to the one for Lizzy but obviously those won't be added until later. PREHEAT the oven to 375 and bake for 12 minutes. I opened the oven and stirred them around even three minutes so that they didn't burn. Allow them to cool for about 10ish minutes.
To make into a parfait:
Layer vanilla yogurt, fresh strawberries, and the granola and there you go in less than 20 minutes you have a wonderful homemade breakfast with granola to spare for the next few days.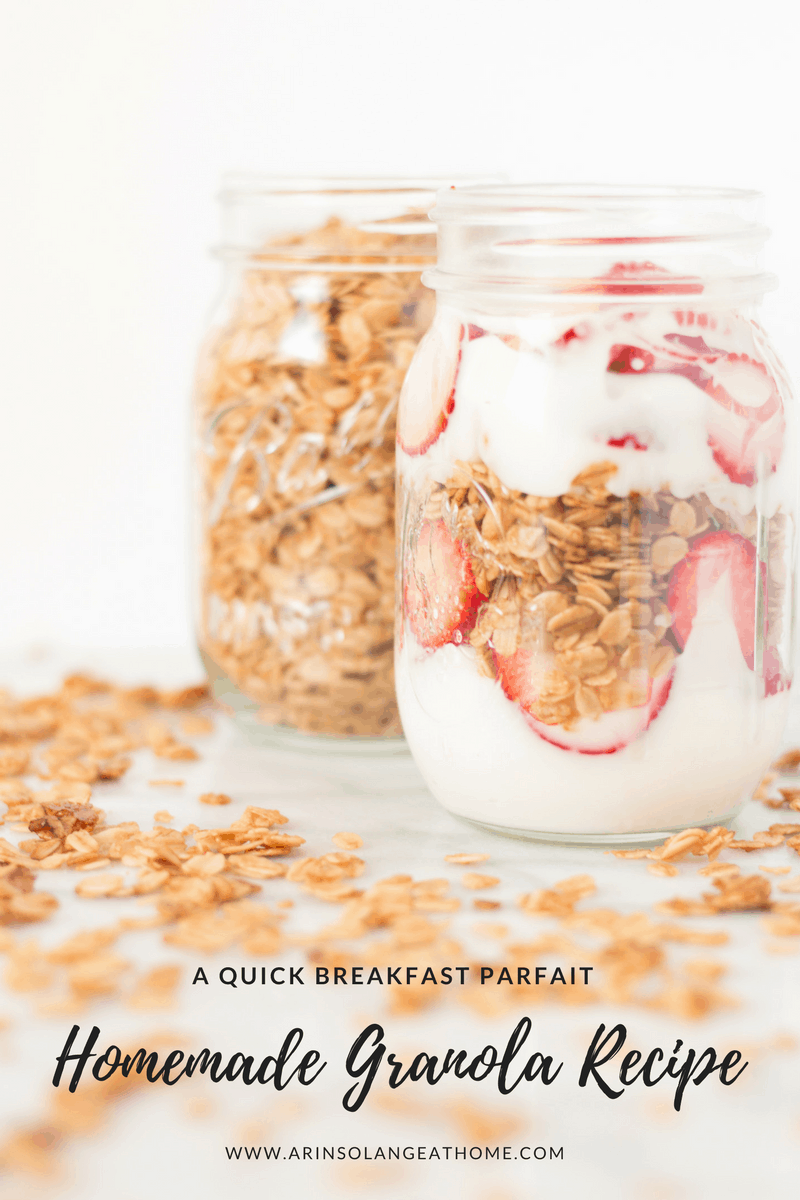 Make sure you check out Jessica and let her know what you thought of this recipe!! Check out her original post here.