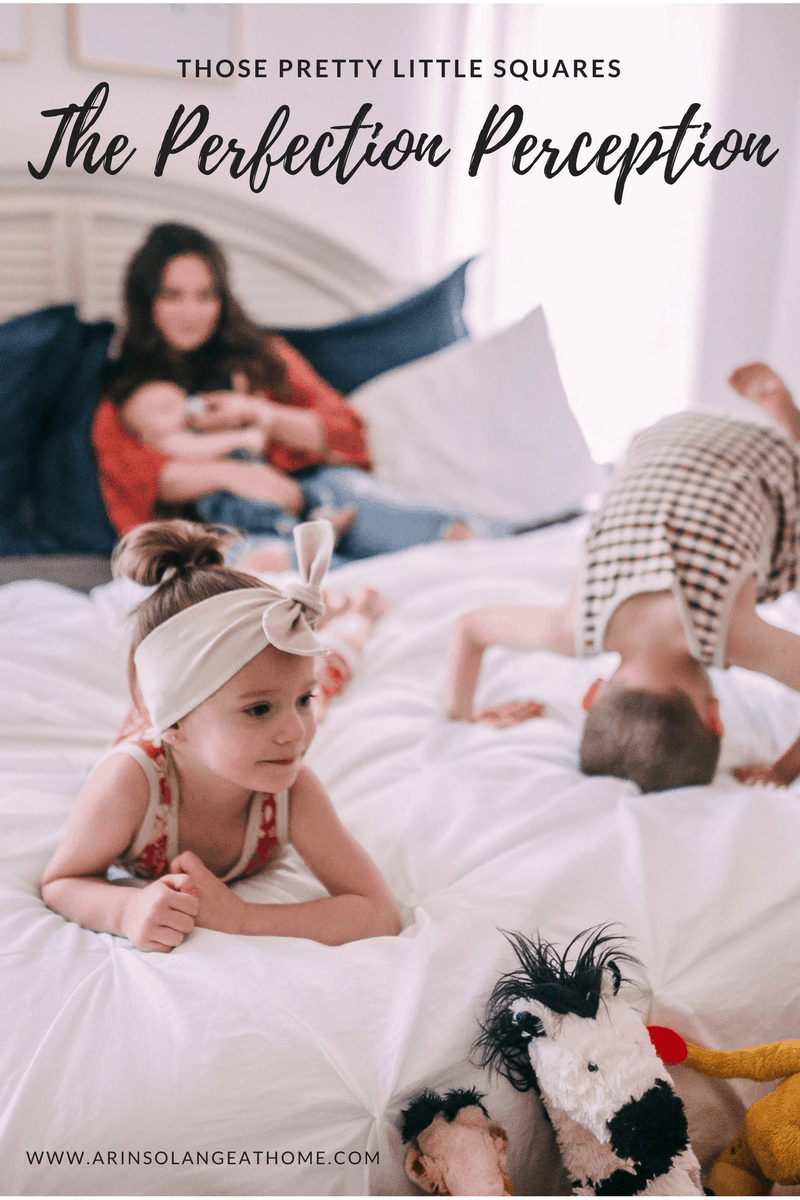 There has been so much talk the last couple of weeks about Instagram.  About the perception of perfection that is portrayed, and the feelings that is leaving people with.  It is a lot to wrap my head around, especially when that area of the Internet serves as a place for me to do work, and put in a lot of time.  It also is a place where I have made some of the most genuine connections of my life…because hello 21st century haha.
So I got to thinking about why we post "perfect squares," and if it is right…or are we really doing harm?  I feel like thats a loaded question WITH NO RIGHT ANSWER.  But for me, when I post pictures on Instagram, or take photos for my blog I feel good about it.  I don't feel I am doing a disservice, or like I am faking out all of my followers.  I feel like I am showing a highlight real with 20 others on the cutting room floor, but also showing what is a pretty accurate depiction of our lives.  Wellllll okay the one thing I would say is less than accurate is that my kids normally aren't wearing pants…but I feel like you can all forgive me for making them suit, er pants up for a photo.
But really, the Pinterest breakfasts, and the homemade crafty mom school snacks, and the perfectly clean rooms really are me.  And Im not saying that to brag.  I am saying that to be truthful.  To tell you that those things I post are the exact aspects of my life that led me to think that sharing our creative life and home would be perfect for a blog. I don't do those things for the blog, but rather I started blogging because those were things I LOVED to do as a mom. On the flip side there are so many things that I see other people do, and post that AREN'T ME, and I wish they were.  I wish I cooked amazing meals for my family every night, and I wish that I dressed super put together everyday, BUT I DONT. That isn't me, and you know what…I am SO glad that although those aren't my strengths as a wife and a mom, or a person, that they are the strengths of others.
I am glad that I have friends that I can text and ask medical advice because they are nurses and have the heart (and stomach) to have amazing knowledge and skills I don't have.  So many times they have calmed my nerves and saved my butt!  I am so glad that my best friend is a total boss babe who kicks butt all day in the work place, and I can ask her advice about business sides of my blog when they come up.  I am SO glad that God gave us all individual strengths and weaknesses and interweaved us to come together  to lift one another up and help each other be the best wife, mom, friend, woman we can be!
So I won't stop posting the things that I am great at, and I hope that they make you smile, knowing that those are aspects of my life that bring myself and our family great joy, and a sense of normal.  And I hope you don't stop posting all of your strengths and you keep kicking butt in what brings you joy, or helps your family!! Our time on Earth is hard enough without being happy for each other, and without lifting each other up.  So lets be each others biggest cheerleaders and spend a little more time smiling together!!