Barbie dolls have been a beloved toy for generations of children. These iconic dolls are a staple of many childhoods and continue to be a popular toy today. However, with their popularity comes the challenge of organizing and storing them. With so many different outfits, accessories, and dolls, it can be difficult to keep everything in order. In this blog post, we will explore some great ideas to help declutter and organize your Barbies in the best way for your home.
This post may contain affiliate links.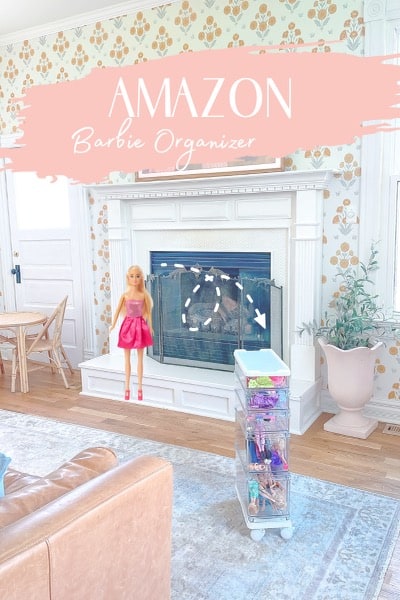 How To Organize Barbies: Easy Storage Ideas For Kids
If your daughter's room is filled with lots of Barbie stuff, then we're in this particular situation together. I want to help you organize like The Home Edit team gurus Clea Shearer and Joanna Teplin. With some paring down of Barbie items you already have and some organizational systems, your kids' favorite dolls will be easier and more enjoyable to play with than ever before.
Both of my daughters love Barbies. I recently purged a bunch of toys, but the Barbies got to stay. When putting all the kids' toys back, I wanted to find a solution for them that the girls would be able to keep organized. Ave is older, but Goldie is only three so she needs some simple solutions. I thought of a few options and you can do whatever works best for you.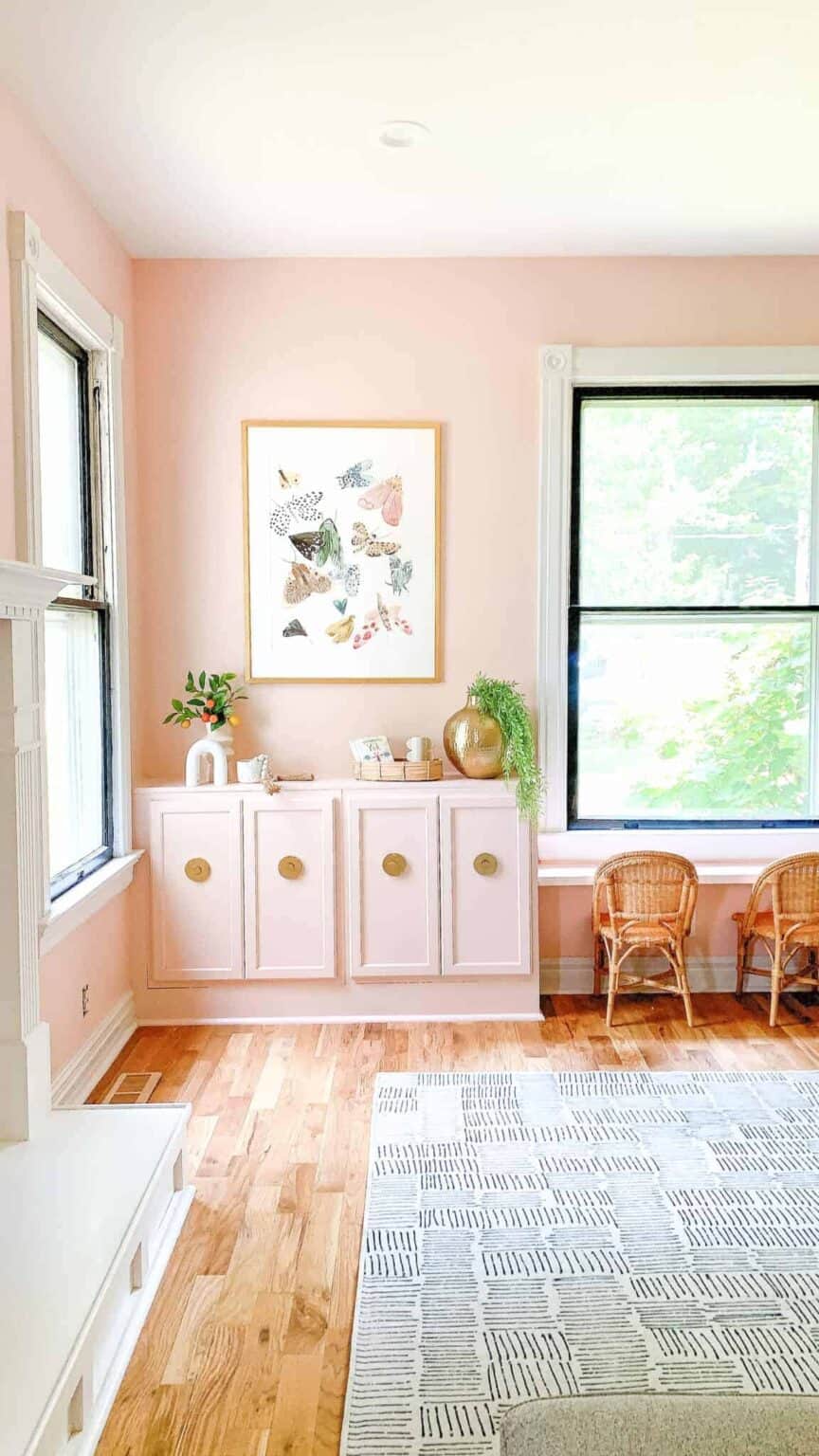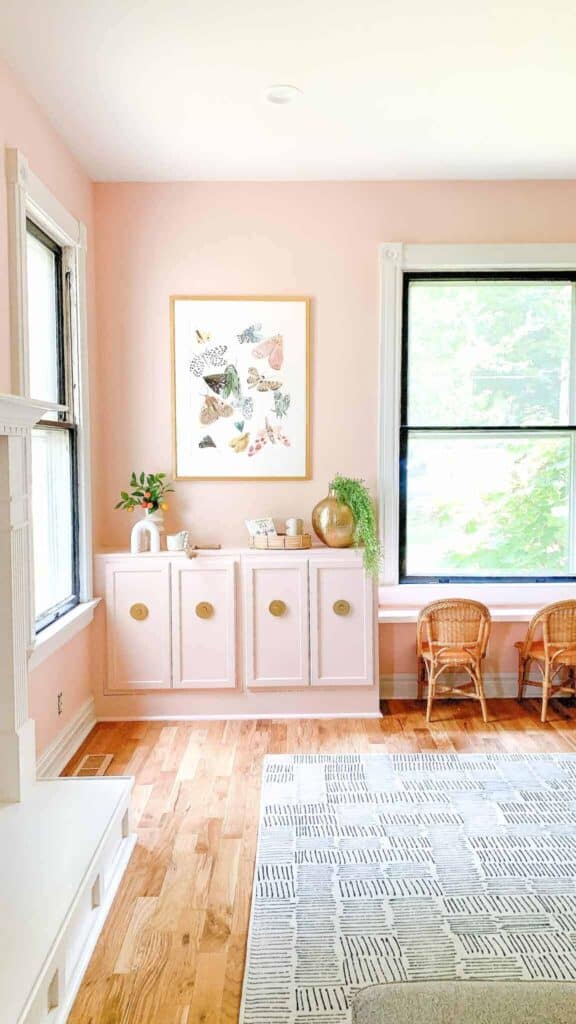 Take Time To Plan How To Organize Your Barbies
For Goldie, I knew sorting by roygbiv rainbow colors would work well for her, so that is what we did with the iconic doll's belongings. We have a set of zipper bags with different color zippers on each one, so for example, pink tops, bottoms, and shoes go in the bag with the pink zipper.
Barbies come with so many accessories and they're all little pieces that can easily be misplaced so I'll walk you through some more clever Barbie ideas and show you some products that will help your kids keep track of them.
It's also important to keep your Barbies and their accessories organized within the storage solution. You can use dividers, labels, or color-coding to separate different types of Barbies or accessories. This will make it easier to find what you're looking for and prevent items from getting lost or misplaced.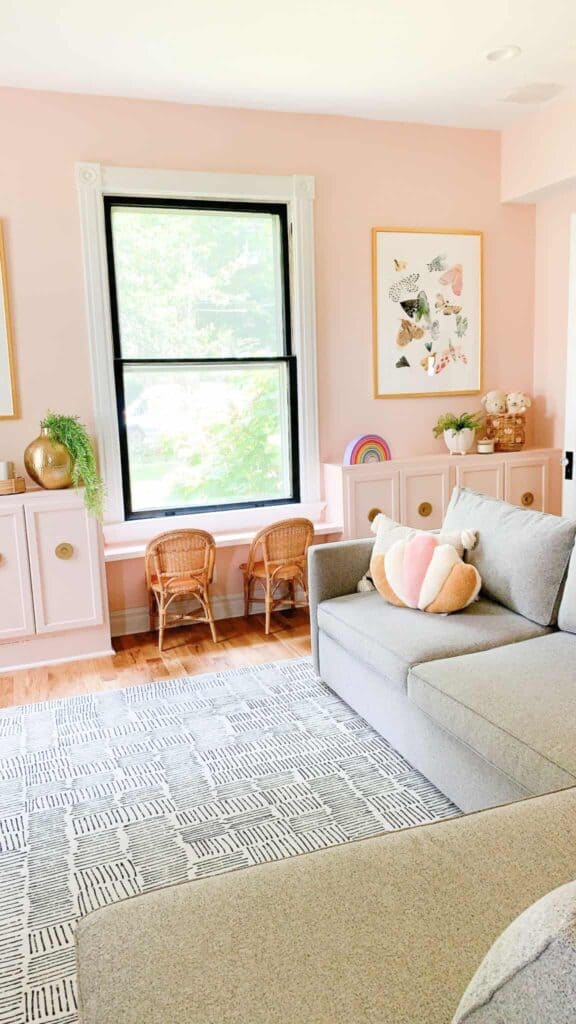 In addition to storage solutions, there are also some decluttering tips that can help you keep your Barbie collection under control. One good idea is to periodically go through your collection and remove any Barbies or accessories that are no longer being used or are in poor condition. You can donate these items or sell them to make room for more valuable or meaningful Barbies.
Another simple tip is to limit the number of Barbies and accessories you purchase. It can be tempting to buy every new Barbie that comes out, but this can quickly lead to a cluttered collection. Instead, focus on buying Barbies and accessories that hold personal meaning or value to you or your child.
Overall, organizing and decluttering your Barbie collection can be a fun and rewarding task. With the right storage solutions and decluttering tips, you can keep your Barbies and their accessories organized and easily accessible.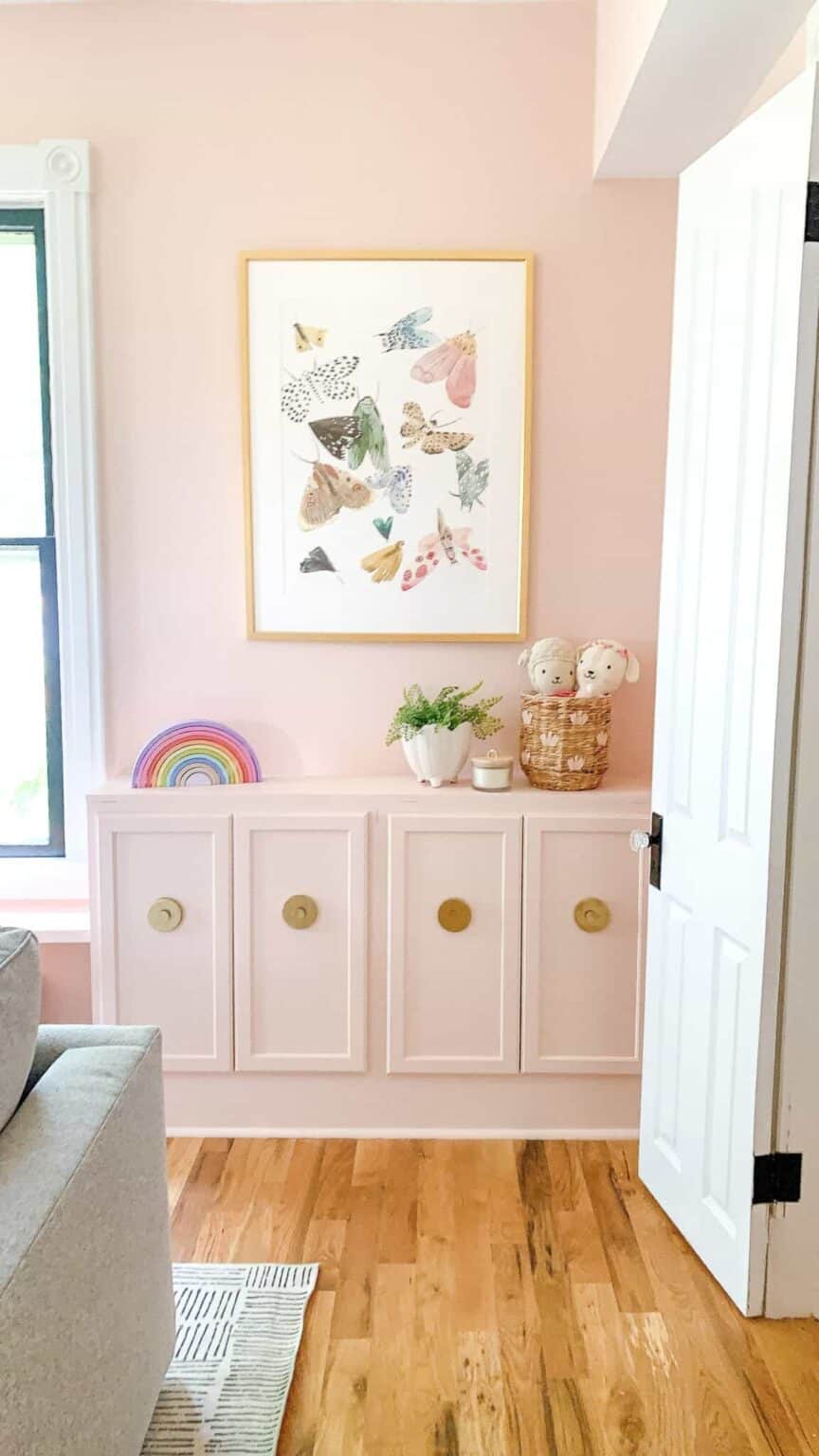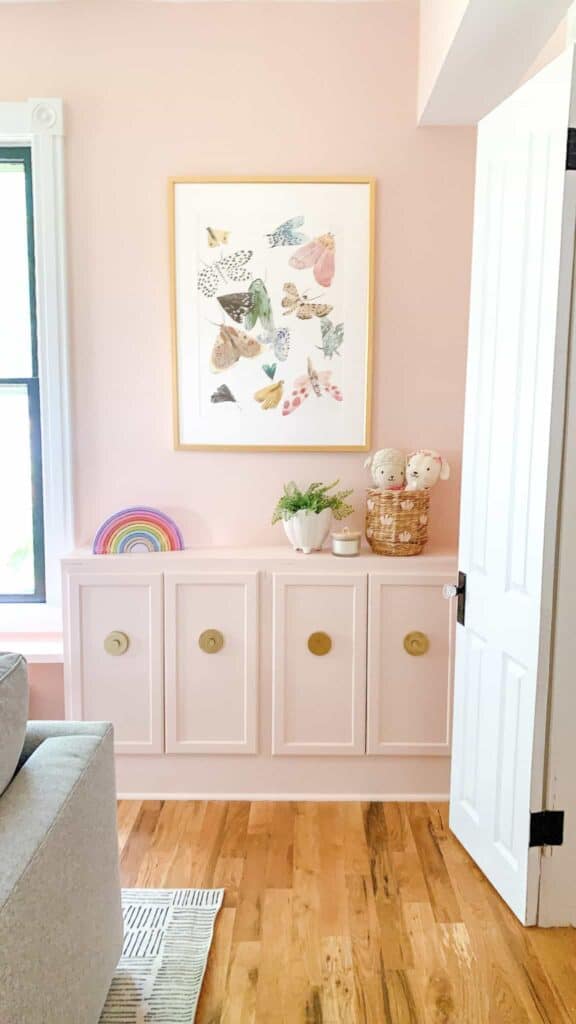 Prepare By Decluttering Your Barbies
First thing's first. Step one to Barbie organization is to declutter first. Toss anything that is broken or damaged. If it has missing pieces or your kids just won't play with certain items, now is the time to purge them. To take a lesson from one of the greats, Marie Kondo, if it doesn't spark joy, let it go.
Decluttering is a practice that we utilize in our home quite frequently. Anytime I'm reorganizing an area of my home, I always start by decluttering. Every season change also requires decluttering. I offer some great advice on how to declutter in my 30 Day Declutter Challenge that I put on at the beginning of each year. Check out my tips in my 30 Day Declutter Challenge post!
Take Inventory Of Your Barbie Stash
The next thing to do is to take inventory of your current Barbie stash. This will help you determine how much storage space you'll need. While taking inventory, group like items together into broad categories. This will make the process easier moving forward. You can get rid of some items if you have an excess amount or just keep them all together for transitioning them to storage areas.
This will also help you narrow down the perfect storage solution. If you have a small stash that doesn't take up much room, you can find something that is compact but still allows your stash to grow. Those with a large stash will need to be intentional on what storage system you use to maximize your space.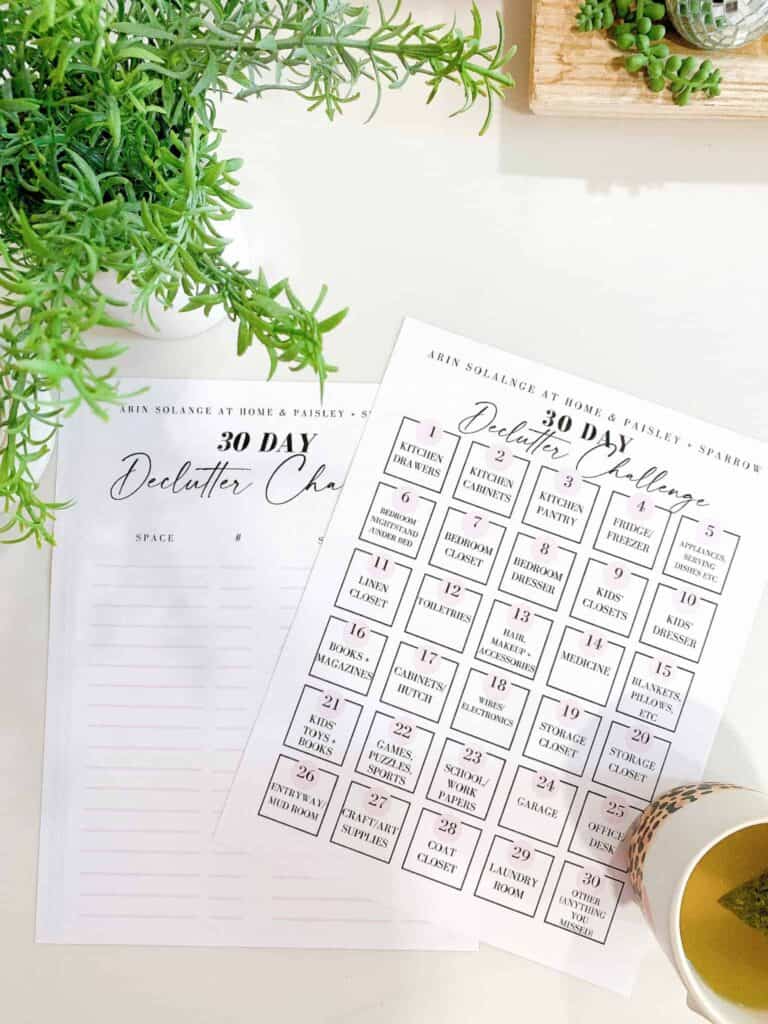 Practical Solutions To Organize Your Barbies
When choosing a storage solution for your Barbies, it's important to consider the size of your collection, the amount of space you have available, and your personal preferences. Think about what type of storage solution will work best for you and your needs. Here are a few of my favorite solutions to help
These zipper bags are great for organizing small items, like Barbie accessories. They come in black zippers only or a variety of colors. The bags are clear so your kids can quickly see what's inside, but they also have labels so you can separate them by tops, bottoms, Barbie shoes, etc. You can put different items in the different color pouches. They can travel from kids' bedrooms to the living room play area and back again, stored out of plain sight.
Another unique way to store Barbies is to use magnetic storage pockets. These organizers are typically made of fabric and have pockets that are perfect for storing Barbies and their accessories. You can hang the organizer on anything magnetic, like a white board, to save space. The pockets can be labeled with the type of Barbie or accessory stored in them to make it easy to find what you're looking for. This is a great option for those who have limited space or want a portable storage solution.
This storage box is a great one to organize Barbies. Clear plastic makes it easy to see what's inside. You can also use different sections to separate different types of Barbies accessories. Label each section with what's inside to make it easy to find what you're looking for. This is a great option for those who want an affordable, portable, and easy-to-find storage solution.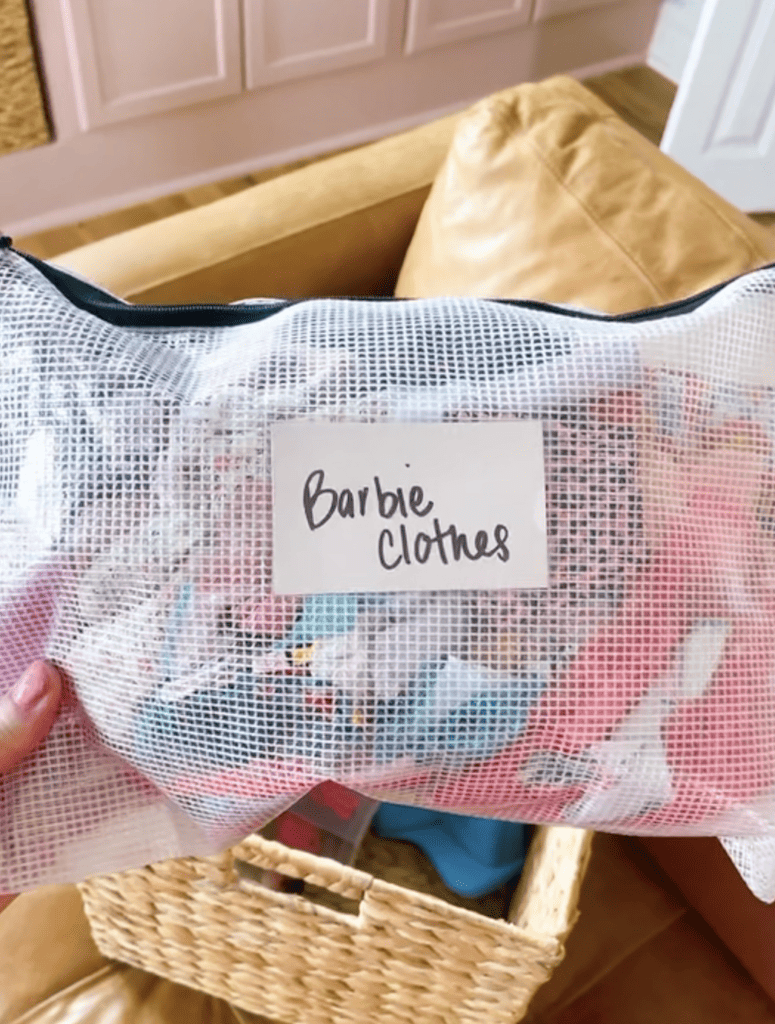 A hanging organizer is another great storage solution for Barbies. These organizers typically have multiple compartments, great for storing different sizes of items, and can be hung on a closet rod or a hook. You can use the compartments to store items like different types of Barbies, action figures, or accessories. This is a great option for those who want a portable storage solution or have limited space.
Much like the hanging organizer, this earring organizer has multiple compartments and is great for storing accessories. This type of storage unit is also portable, easy to grab and go, and good for those who need a tidy and compact storage solution. Clear storage makes it easy to see what pieces you want and where they are.
This craft organizer is a versatile storage solution for Barbies, not just craft supplies. You can use this modular storage system to store Barbie accessories and move it around as needed. You can also use the different compartments on the cart to separate different types of Barbies or accessories. Label each compartment with what's inside to make it easy to find what you're looking for.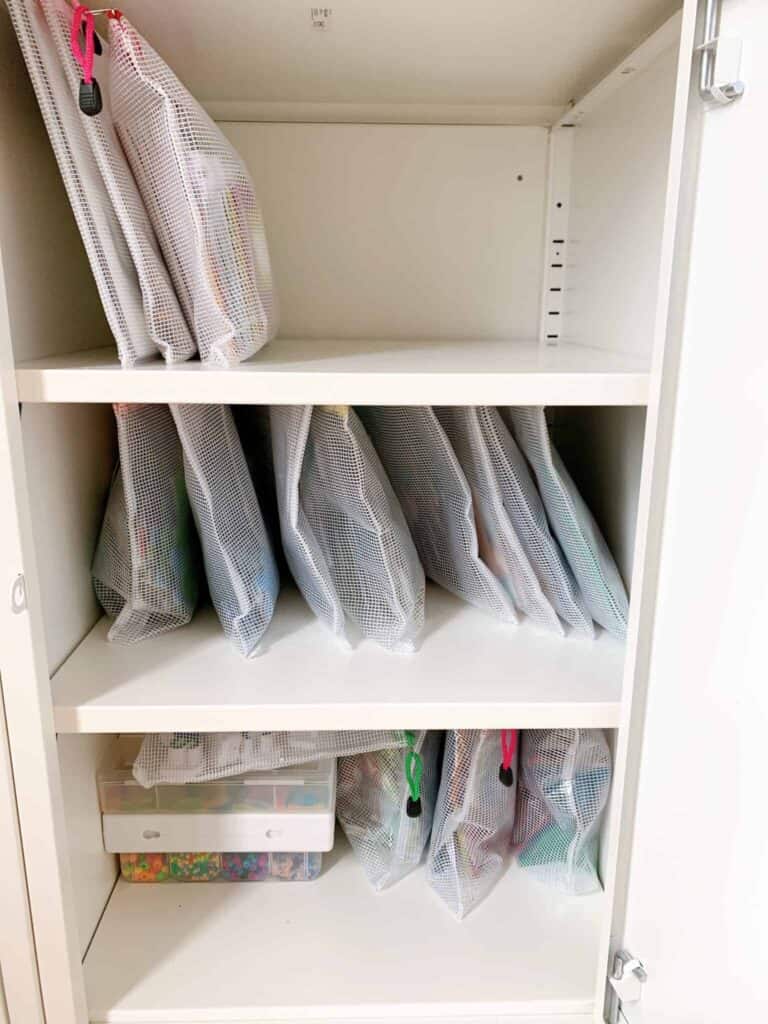 A pegboard is a unique storage solution for Barbies. You can hang the pegboard on a wall and use hooks to store Barbies and their accessories. You can arrange the hooks in any way that you like to create a custom Barbie play station. You can also use the pegboard to display your favorite Barbies and outfits. Label each hook or section of the pegboard with what's stored there to make it easy to find what you're looking for. This is a great option for those who want a unique and customizable storage solution.
If you have quite a few Barbie accessories, the key to keeping them all intact is organization. I love this stackable container because there are many compartments. You can customize the size of each compartment for your needs with the removable dividers.
By now you should all know that I love clear organizers. If you need to easily find something for your child, clear organizers are a must have. I hate having to search multiple bins to find something. These stackable hinged containers are perfect for storing Barbies and you'll be able to easily find what you need in a cinch.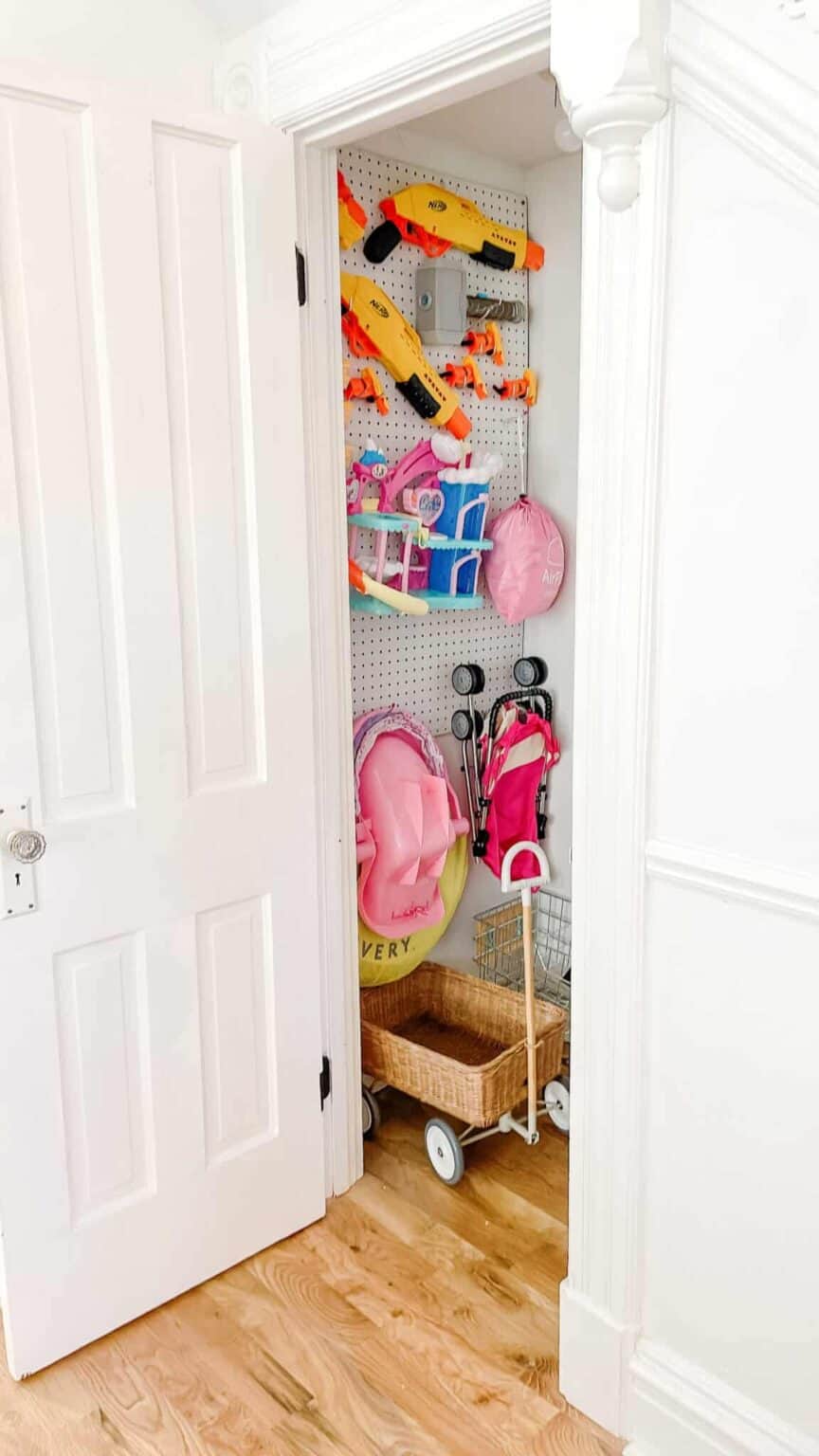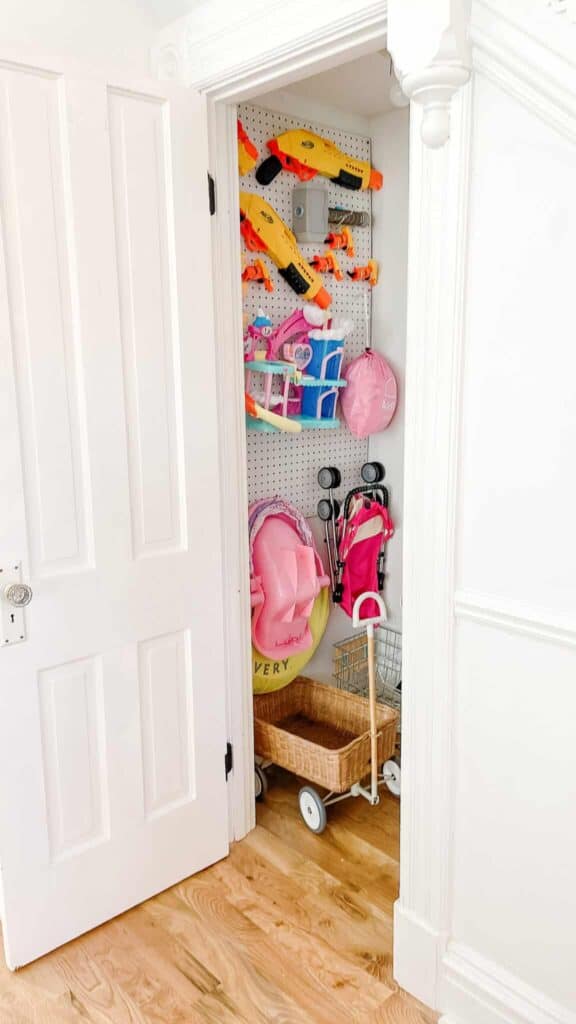 If you want a larger open bin to store your little girl's large collection, these bins are great. You can roll them away in a closet or park them under a console table. If you have a huge collection, the roll out action makes it easy for littles to help themselves to their stash.
I'm a big fan of rolling toys out in the open during playtime. But then I'm ready for them to be rolled away at the end. This 5 drawer cart allows us to do that. We have this cart for just one collection of ours. It fits nicely in our closet without taking up too much space. If you want to see our rolling cart in action, check out how we organize our Barbies using this cart.
Of course our collection won't be contained to just one rolling cart. We also have this 7 drawer rolling cart. Both girls can easily roll it out of the closet for play and can roll it back in at the end. It is clear so you can easily see what Barbies are stored and can easily access whatever you need.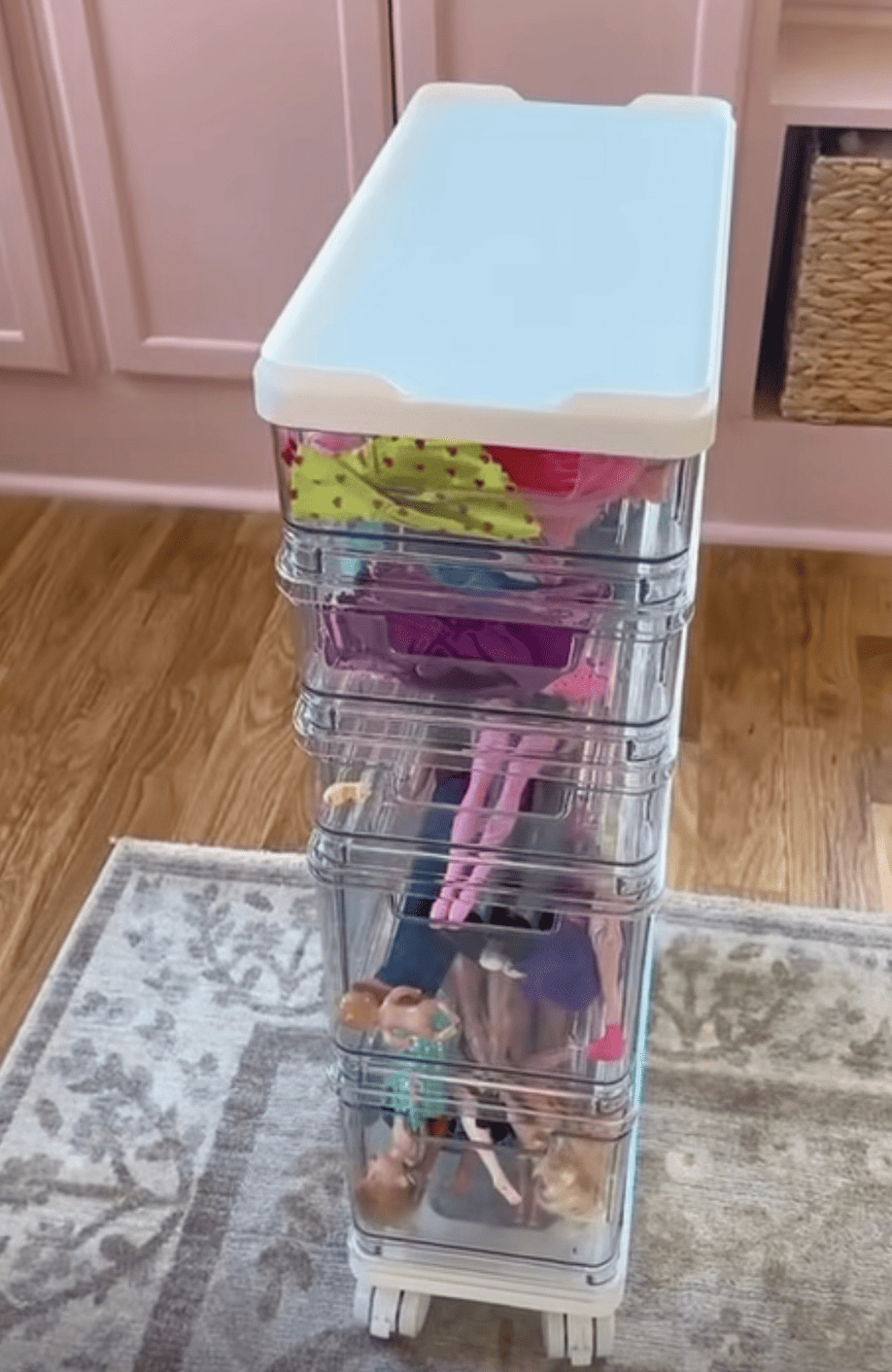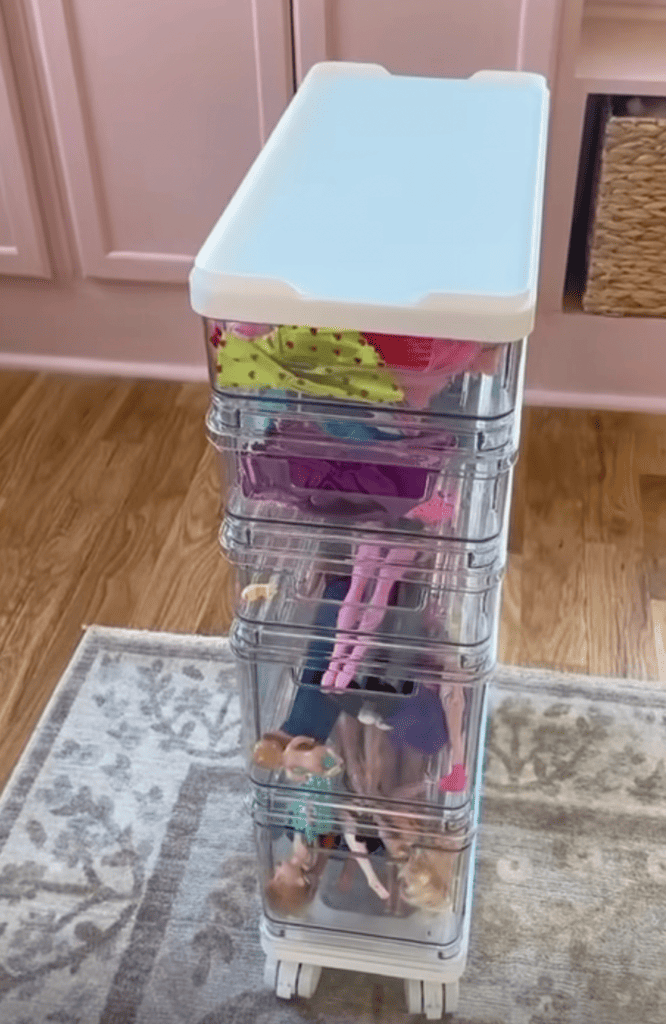 If you want to have some organizers that are a bit more stylish, this basket is perfect. We have these baskets hanging in our mudroom. For us, we use them to collect smaller items the kids may need or leave behind at the end of the day. Barbies would work great in these baskets if you wanted to display them in your little girl's room.
If you need to both contain a massive collection and add seating this ottoman is great. As a bonus, you'll also have a space where Barbie play can happen as well. This ottoman can hold a lot of items, so you may want to invest in some smaller bins, zipper bags, or organizers to keep it tidy. Or, you can just chuck all your Barbies in and hope you find her little red shoe eventually. Whatever you decide, I love the ottoman as a dual purpose piece. Seating, storage, and play table are 3 products in one.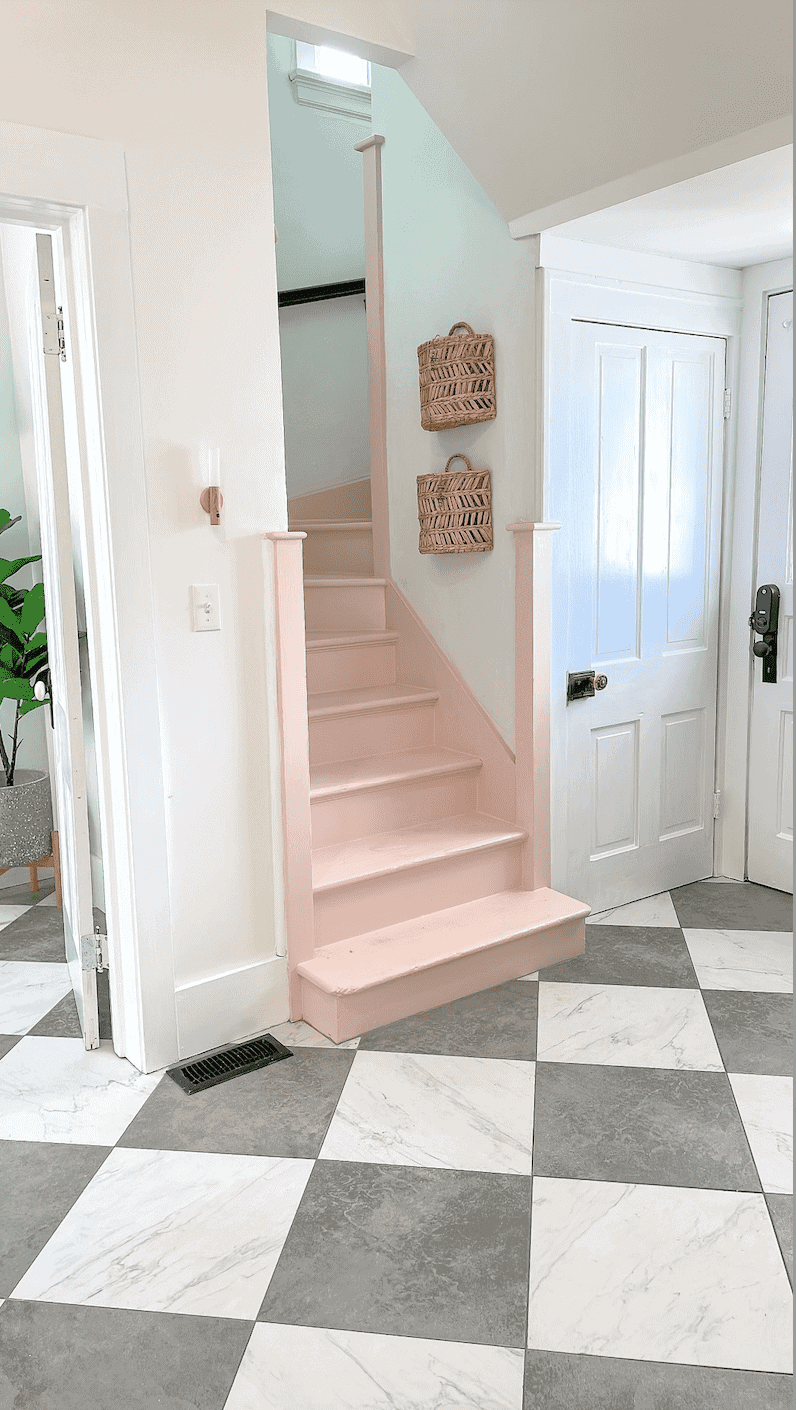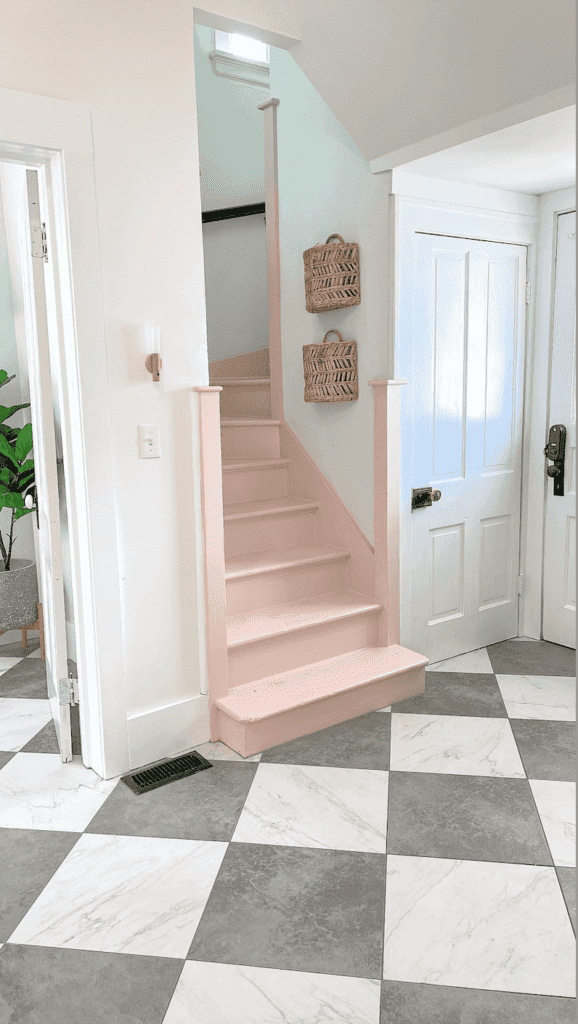 While these are more for Duplo bricks, you can still use this as a Barbie organizer. You'll have fold up bins that can easily stack or break down when not in use. Again, you can have a table that can be used for playtime as well as extra storage. If you are using a shared space, this would work well for both Barbies on one side and Duplos on the other. You can get as many bins as you'd like and still have space for both toys.
If you are limited on space, using your vertical space is the best option. I love using over the door organizers to hold toys and smaller items in our closets. Because we live in a historic home, closet space is hard to come by. So, we have to get creative. This over the door organizer is a great option for smaller spaces.
How To Organize Barbies: Easy Storage Ideas For Kids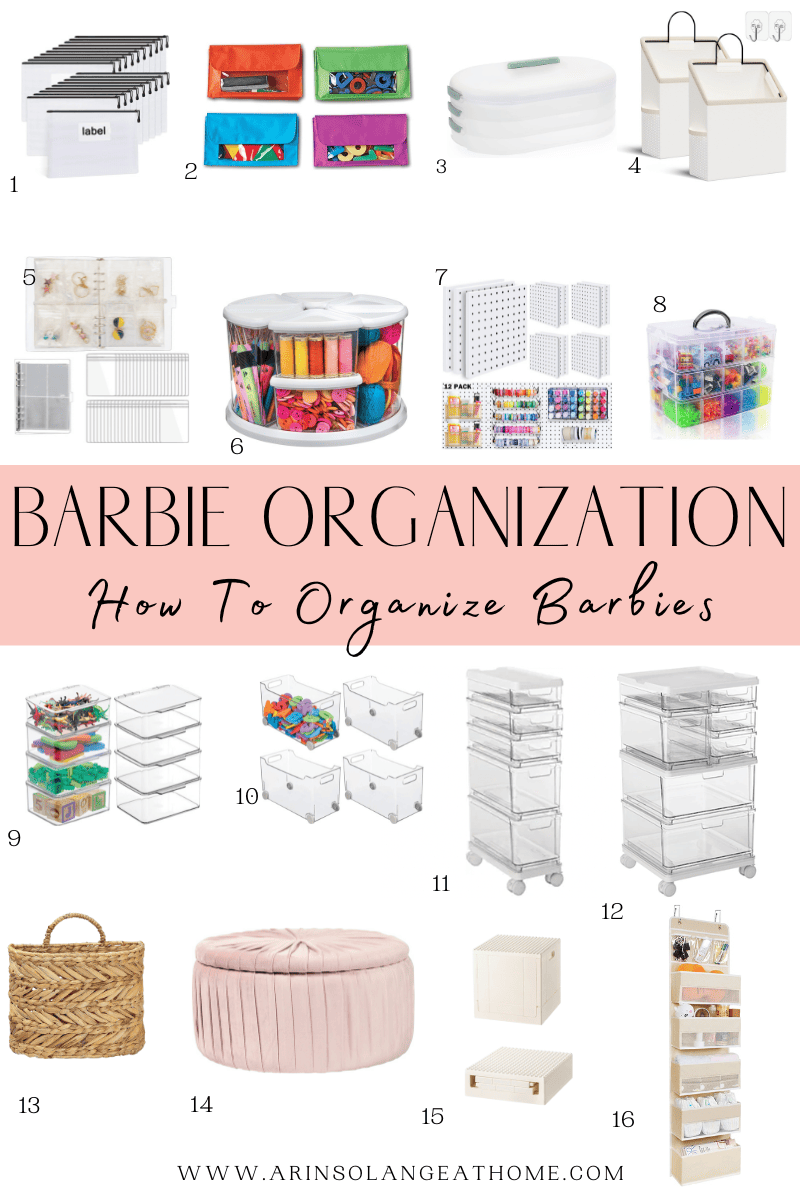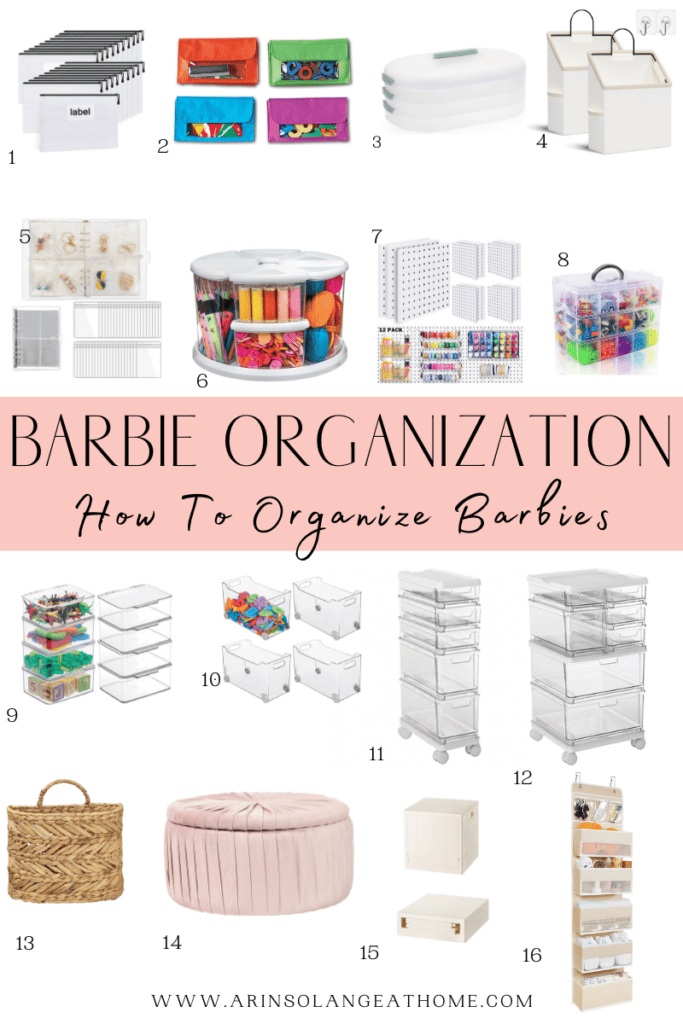 1 | 2 | 3 | 4 | 5 | 6 | 7 | 8 | 9 | 10 | 11 | 12 | 13 | 14 | 15 | 16
Other Posts You'll Love
Kids Room Organization | Toy Storage For Living Room | Decorative Storage From Amazon
Follow Social For The Latest & Greatest
Pin The Photo Below For Later
At the end of the day, organizing and storing Barbies can be a challenging task, but with the right storage solutions, it can be done easily and efficiently. Whether you have a large collection or a small one, these storage solutions can help you keep your Barbies and their accessories organized with easy accessibility in their new homes.
Be sure to pin the photo below for later, and if you don't already – follow me on Instagram (@arinsolange) and Tik Tok (@arinsolange) for more fun!