I am so happy to bring you my monthly best sellers list so that you can easily see all the items in one place. All the items in this round up are from Amazon and can be found in my Amazon storefront. And if you find yourself wondering how to use any of these items in unique ways, make sure you head over to my Tik Tok where I am able to share more detailed reviews of items in video format.
This post contains affiliate links.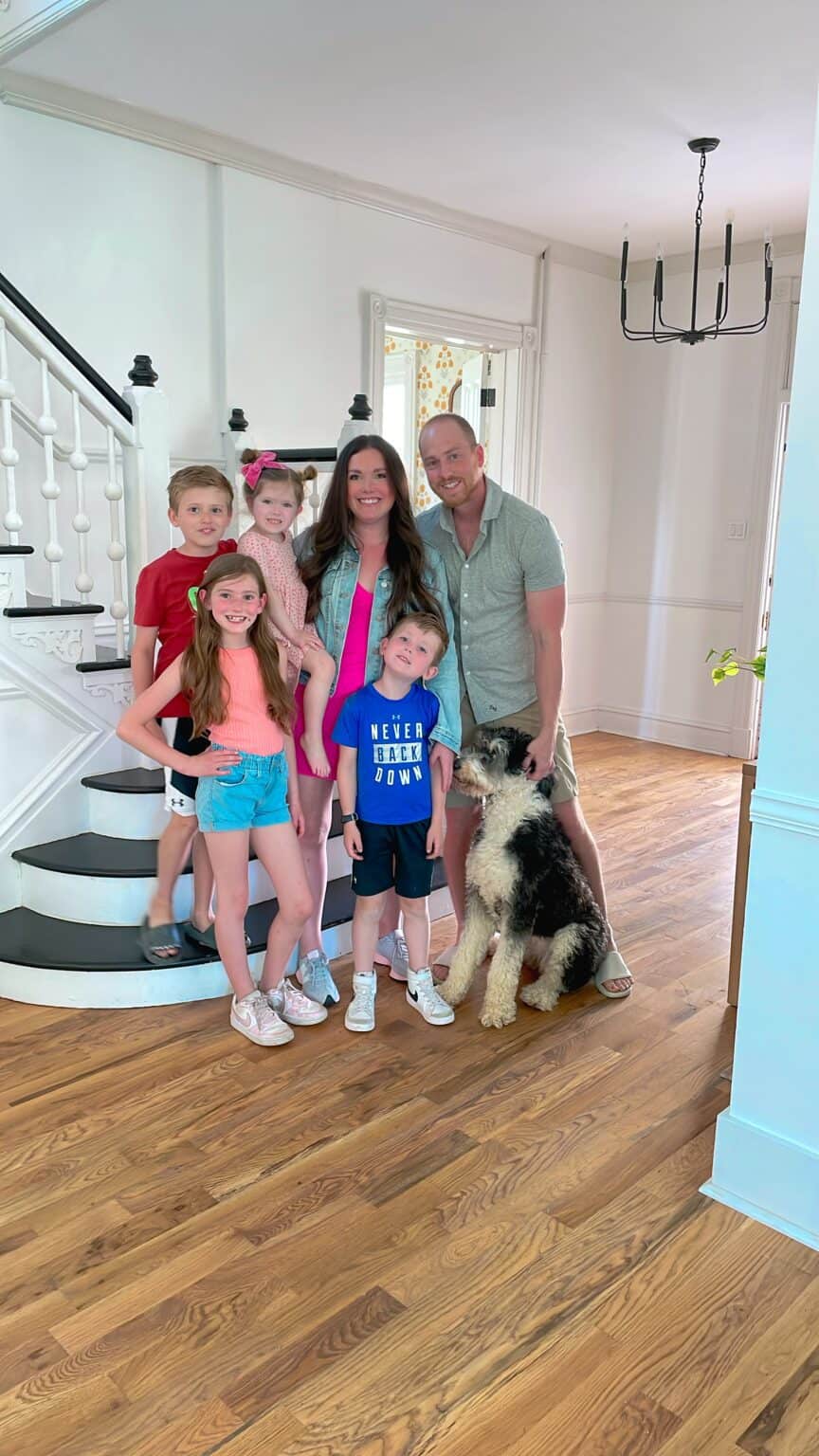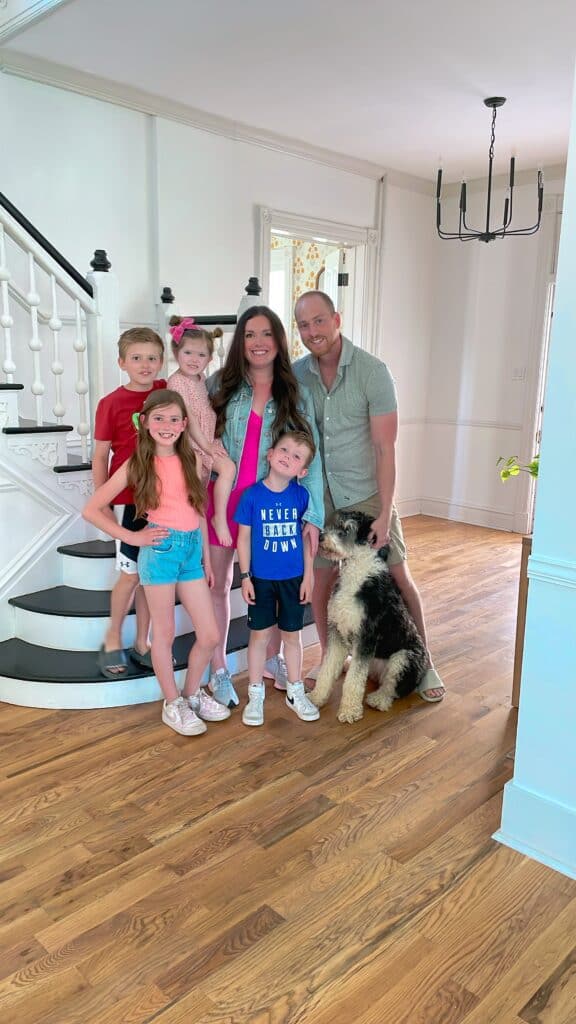 Amazon Best Sellers List- April 2023
Do you feel that? With sunshine in the forecast, temperatures warming up, and winter officially over, I am SO excited! I absolutely hate the winter months and thrive off of warmer weather. I am so ready to be outside in the sunshine and to enjoy all of the fun activities that come with Spring!
Life Updates For April
I've decided to do things a bit different for our monthly best sellers. I love being able to share all of my Amazon finds that help make our lives function efficiently but are also fun! Hopefully, you are able to find a mix of fun and function in this list too.
I didn't want to just give you the monthly best sellers though! I thought this would be a great place to also give you a quick little recap of what our family has been up to for the past month.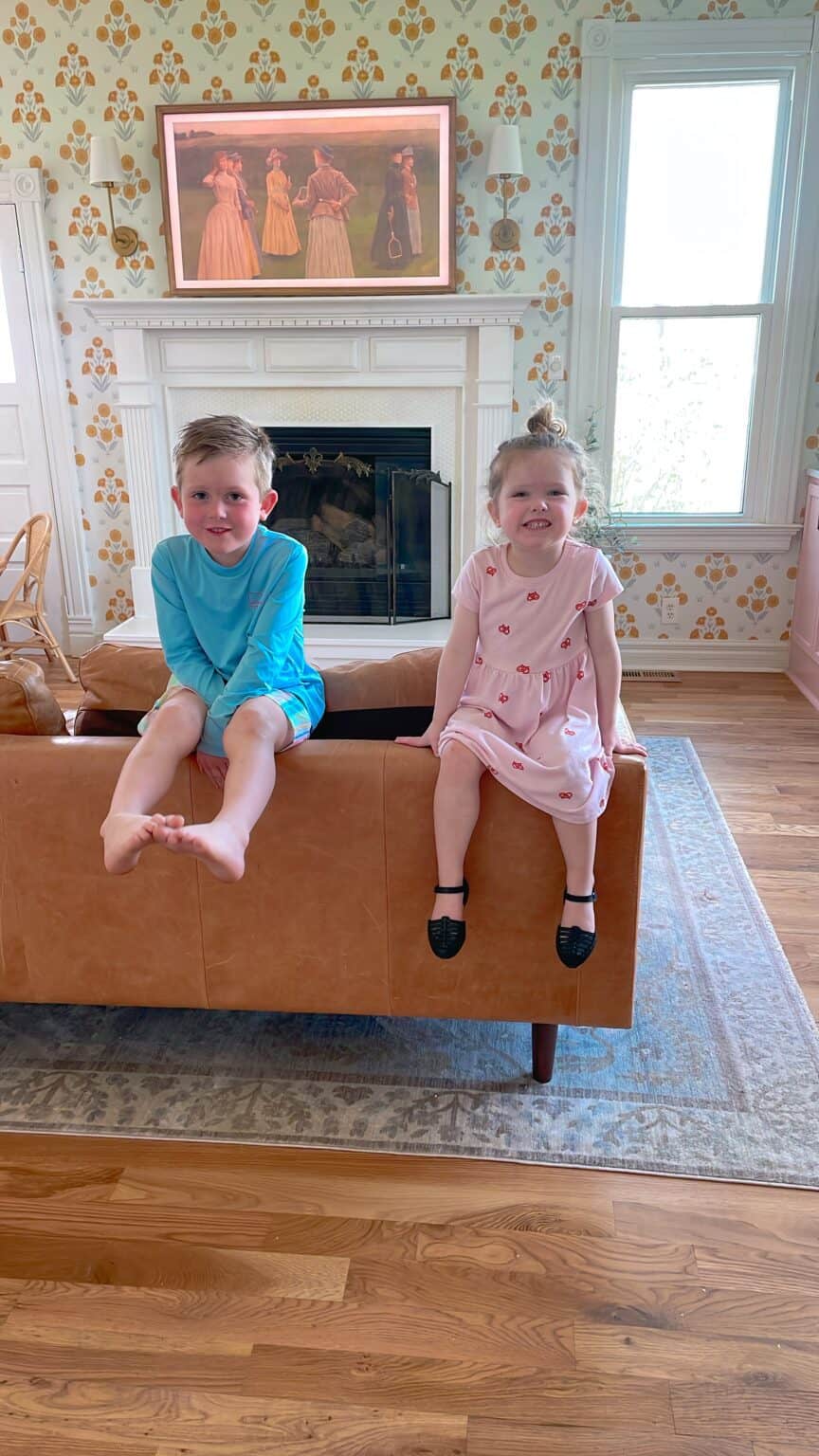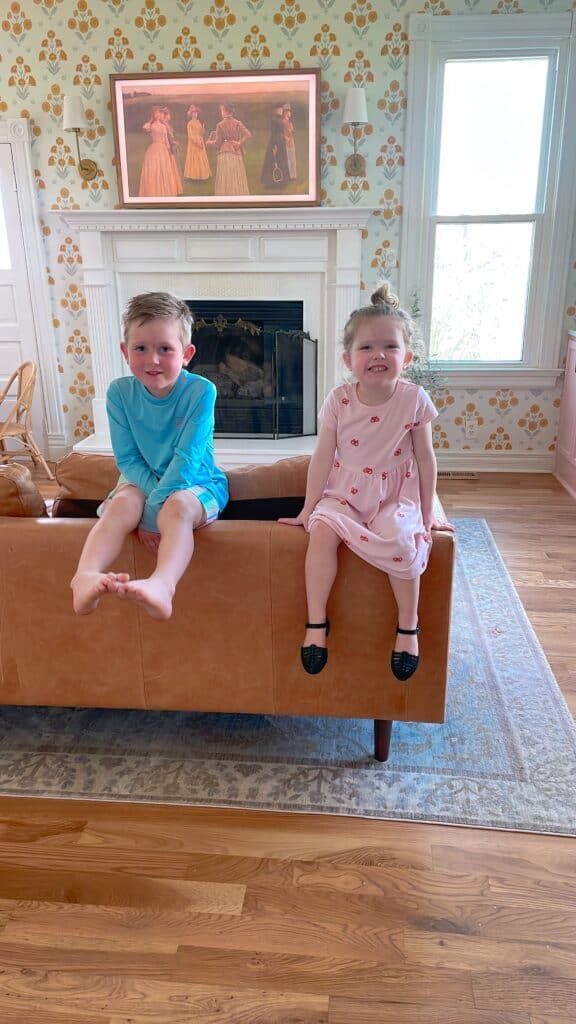 Projects Galore
Projects. ALL THE PROJECTS.
We have been in full renovation and project mode over in our house the past month. If you have been looking for inspiration for a mudroom, kitchen island, or bathrooms, you'll find plenty of that here.
Fortunately, we are wrapping up all of the renovations and I'm finally going to have our house back.
We did a mix of DIY projects with some projects that we ended up hiring out. I will say that laying tile and in general plumbing is not something that Sam and I love to DIY. Since we planned on redoing three of our bathrooms we knew this would be hired out.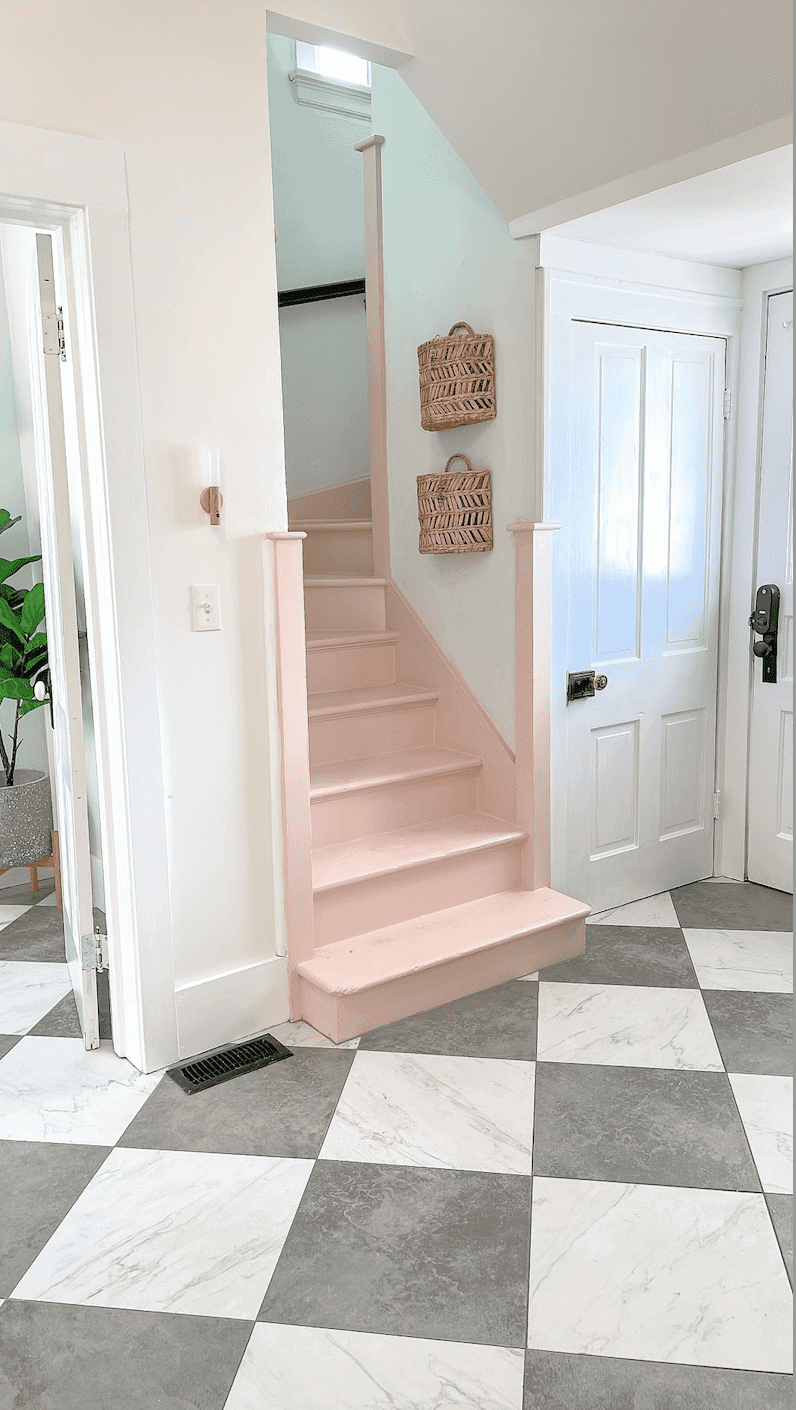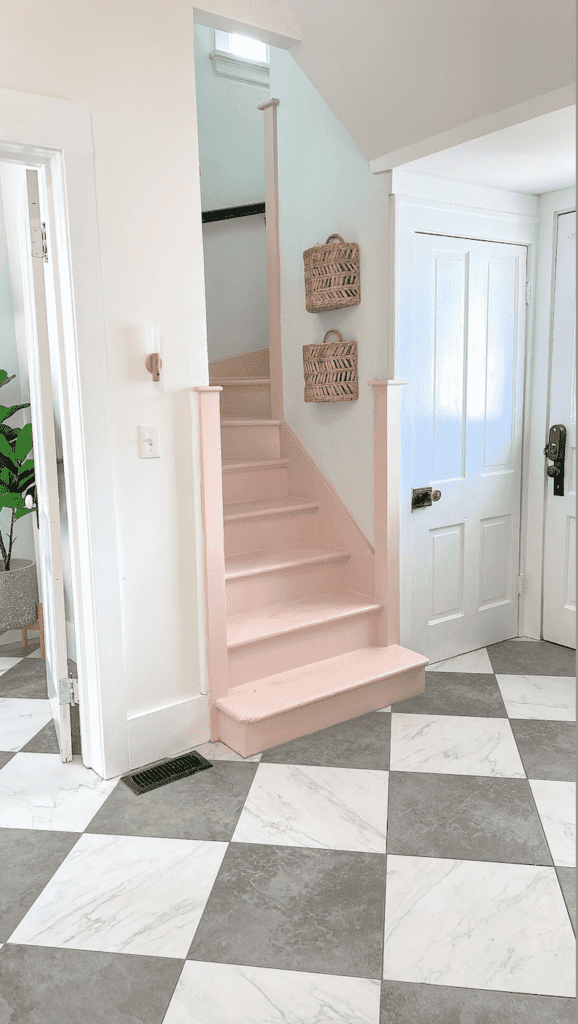 We have finished bathroom renovation 1 out of 3. All of the bathroom renovations needed a complete redo. We had to do tile, plumbing, lighting, and of course decor and organization. Of the three bathroom renovations, I'd say all of them are smaller in terms of size. Because of their size, I had to be extremely intentional with the layout and products to ensure it functions efficiently for everyone.
The first bathroom is complete and I love it! This bathroom is off our playroom and will also serve as a guest bathroom for any overnight guests we may have. If you want to see it in all of its glory, check it out here with some of my favorite organization finds for this small space.
Our other 2 bathrooms are still in the process of being completed. I will say that we are so close to being done in both our boys' bathroom and girls' bathroom. Tile has been laid out, plumbing is getting completed, and I'll start on the decor and organizing soon. Hopefully, I can share that reveal with all of you soon!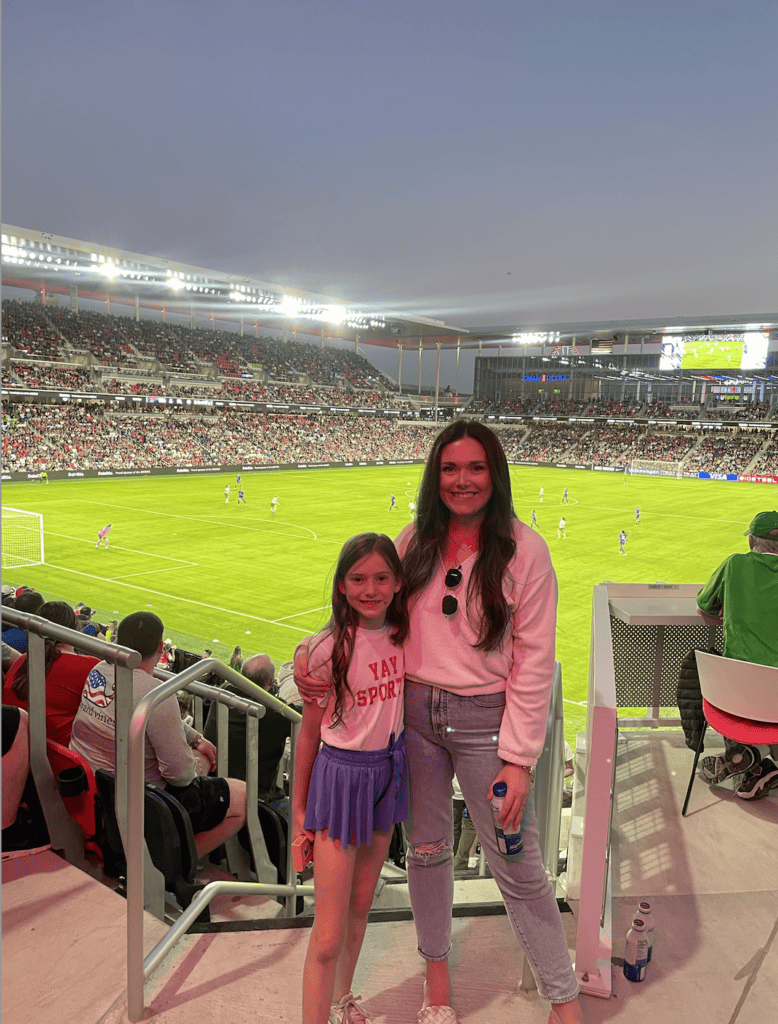 DIY Projects
While the bathrooms were hired out, I also ended up replacing our mudroom floor tiles. Since we were replacing the tiles, this was the perfect opportunity to give the entire room a facelift. I knew I wanted to put lockers in the mudroom for each family member to have a space for their belongings. Once the tiles were in, Sam and I got started on creating our dream mudroom. Make sure you check out this post if you are looking for mudroom tile inspiration .
We used Klearvue cabinetry, exclusively available at Menards, to create a wall to ceiling size locker system. This has been one of the best DIYs we have ever done in our home. I love that we each have a space to store all our belongings and it is easily accessible as we are on our way out the door.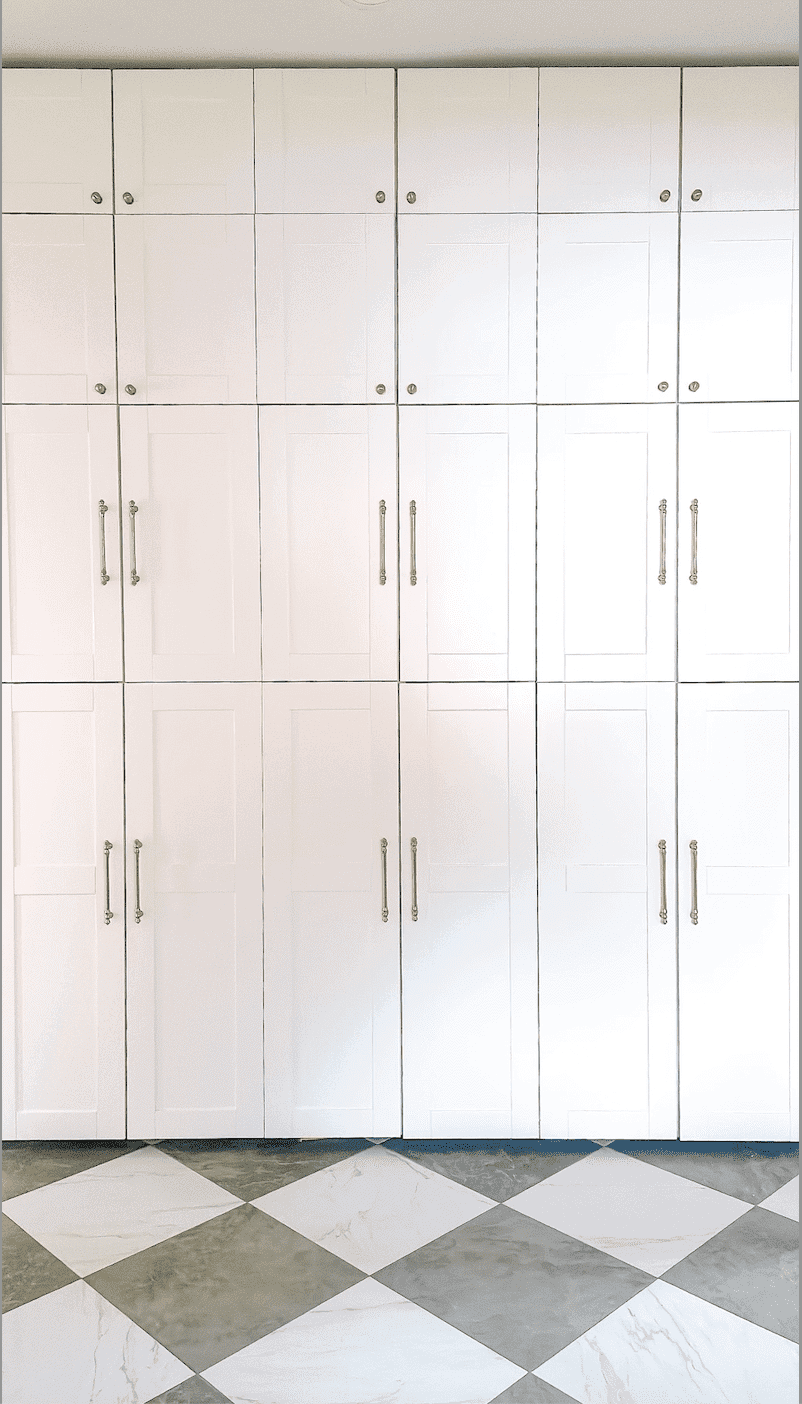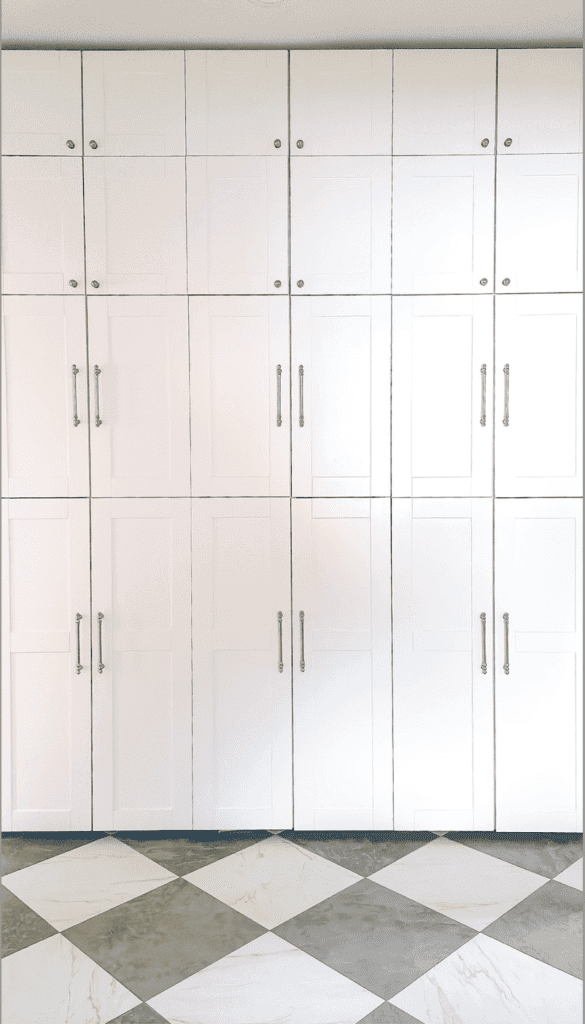 Of course I didn't stop at just mudroom lockers for our mudroom. I went back and forth with whether I should include a designated seating area for our kids. In the end, I decided against this. Our mudroom is right off our back door. We have a backstair case where all the kids sit to put their shoes on and to get ready in the morning. So instead of fixing something that isn't broke, I decide to create something.
One of my goals for the mudroom was to also have a space where my kids could create without having to clean it up right away. With our DIY art easel table, I was able to give my kids an area where they could make artwork or build Legos without using my kitchen counter. Walker has loved creating Lego builds here each morning. As a bonus, I got my countertops back. I'll share that DIY with all of you soon. Until then, you can check out all things mudroom here.
If bathrooms and mudrooms weren't enough, I also convinced Sam to rebuild our kitchen island. There is a long story as to why our island needed to be rebuilt. So if you are curious and want to spill some tea, check out my post all about the kitchen island. You can also catch the whole progress of how to build a kitchen island and more details.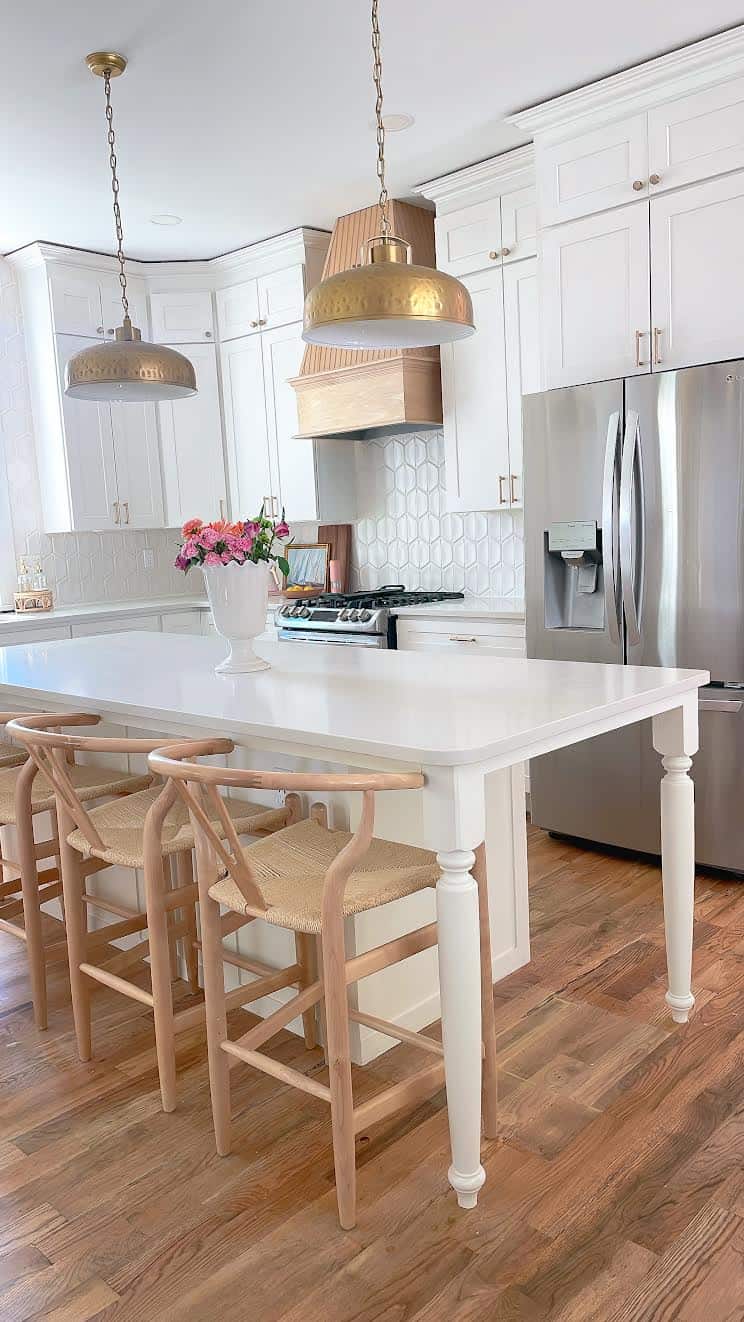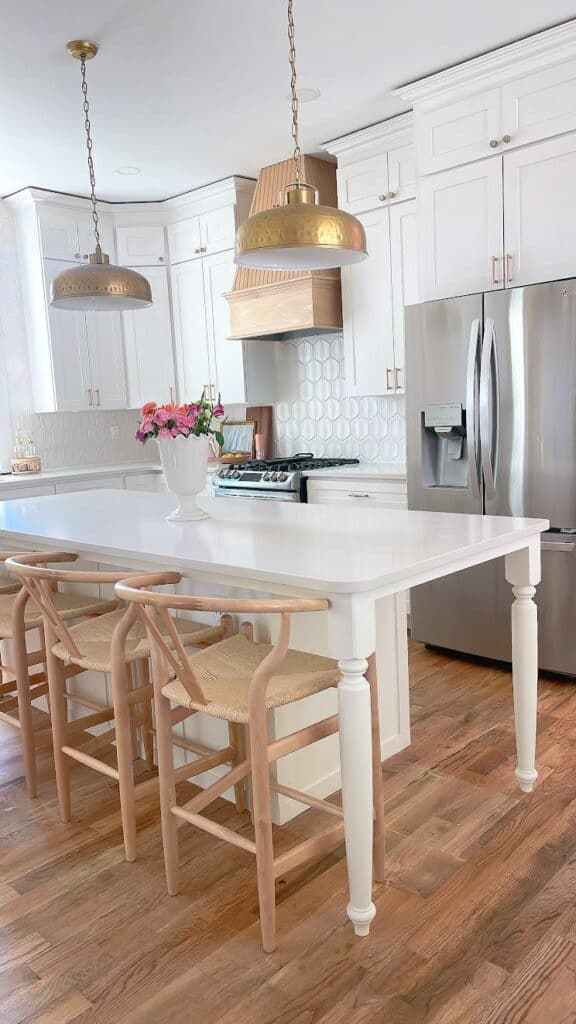 Family Updates
Life in our household has been pretty hectic now that warmer weather has arrived. Sam and I have stayed busy with all of our projects, but let's be honest, having 4 kids keeps our household in a constant state of "busy." If we aren't shuffling our kids back and forth, you can find us dreaming up more projects. I will say that this summer we have some super exciting additions happening around our house. One of those additions is a backyard pool! I can't wait to beat the heat all summer long.
If you remember last summer the high temperatures had me dreaming of a pool. So, I got created and made our own DIY stock tank pool! It was a fun project that the whole family enjoyed.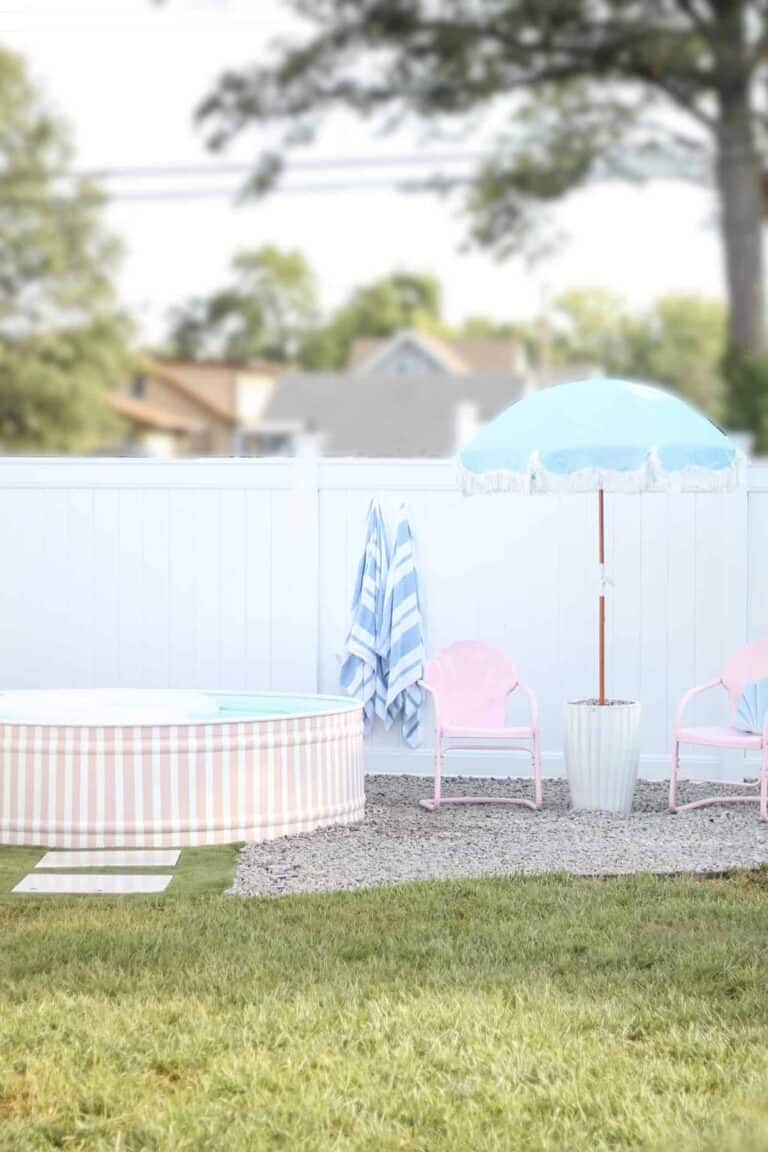 With the arrival of Spring, a new baseball season has begun. Jack and Walker are both playing this year and due to their different ages, Sam and I have to tag team, split, and conquer games. For now, it is enjoyable spending time together as a family outside, but I know warmer temperatures are coming soon. If you are a sport's parent too, you'll love my list of favorites to help you beat the heat and keep you comfortable all season long.
When we aren't on the baseball field, you'll catch Walker riding his bike up and down the neighborhood. He recently learned how to ride a bike without training wheels and is so proud of himself. He worked so hard and just took off one day.
Speaking of working hard, Jack just completed a Shakespearean play for school. Yes, you read that correctly! My 10 year old performed Shakespear. He worked so hard for this part and spent countless hours practicing and memorizing lines. Not only did he have a huge speaking part, but he also sang a solo too. I love watching his hard work pay off and his personality shine on stage.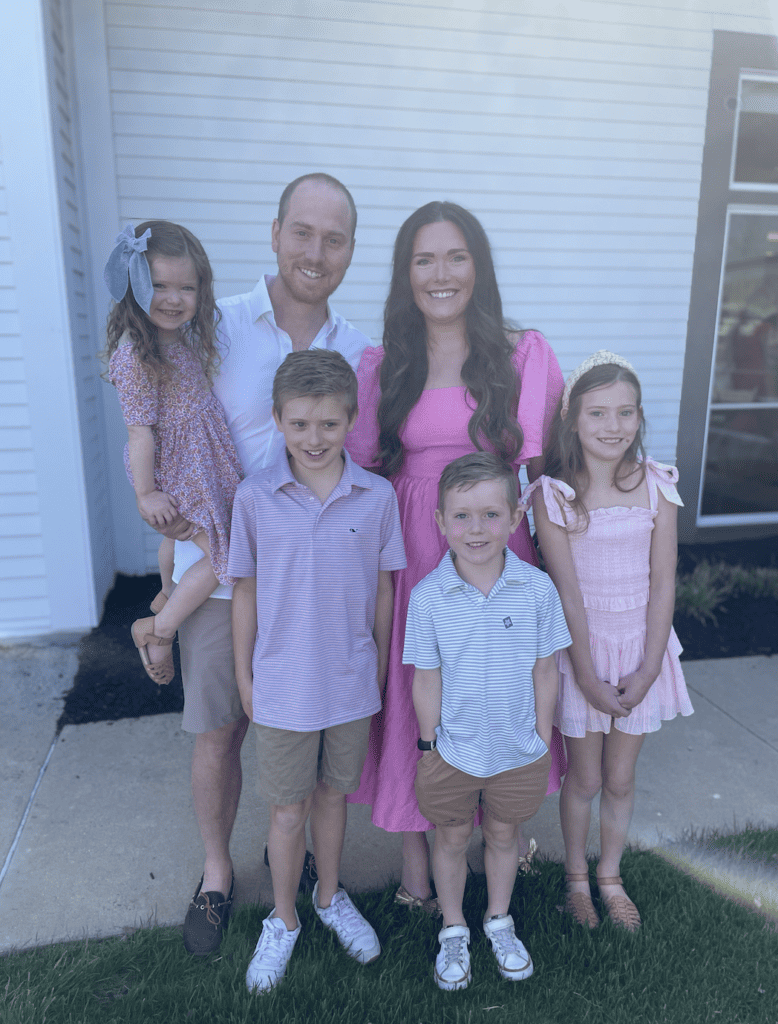 My dress is old Target, but here is similar one on Amazon.
Avé has been working hard for her turn at the stage too. Spring dance recitals are coming up and my girl couldn't be happier. Goldie will also be participating in the show too. I love watching Avé's age as they take it so seriously and work so incredibly hard. Goldie is more there for the tutu!
After watching Walker learn how to ride his bike, Goldie decided it was her turn to learn too. She isn't ready for a big girl bike quite yet, but she has mastered her balance bike. I know it is only a matter of time before she is speeding after her older siblings. For now, she loves being the only child at home for a few more months before she joins the big three at school.
Overall, our entire crew has been enjoying the weather and having lots of fun playing outdoors. If you need some great ideas to get your kids outside this season, check out my favorite outdoor toys to keep them playing all day long.
I hope these updates give you a little insight into our life at home and the craziness of our crew! We love sharing these updates with all of you.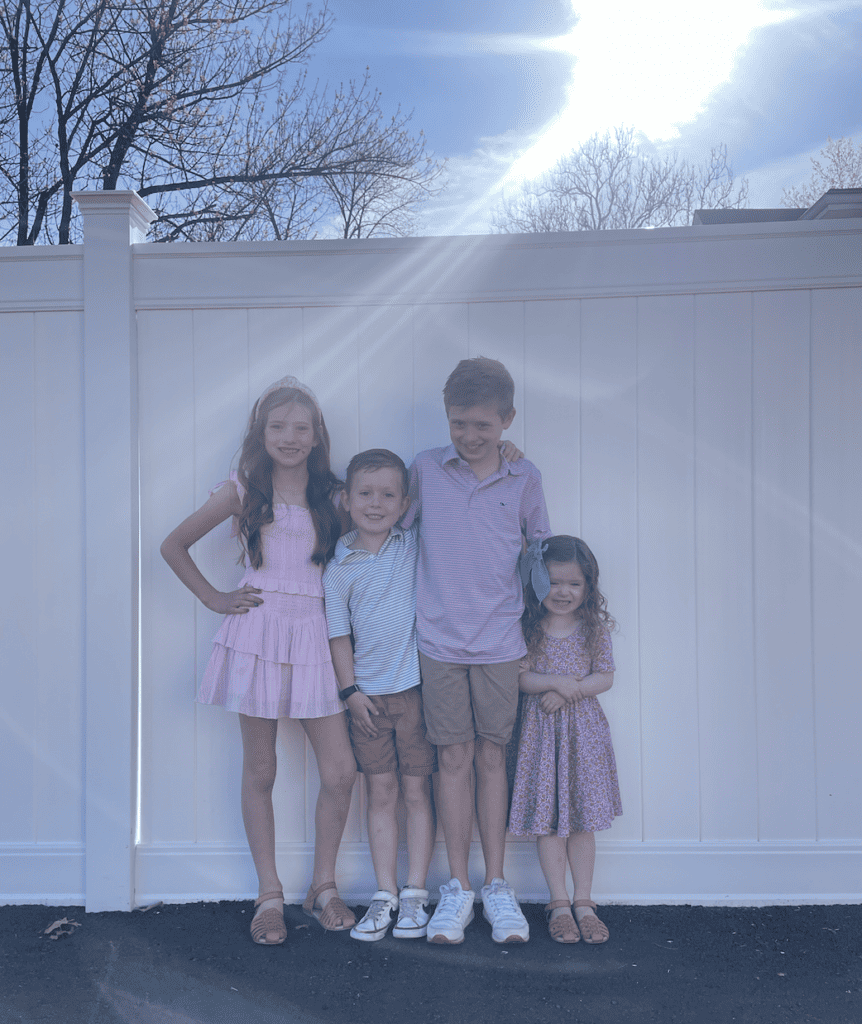 Amazon Best Sellers For April 2023
I'm so excited to share with you our Best Sellers List from Amazon for April 2023. There are a ton of great products that have been well loved by all of you too! Some have even been a best seller going on five straight months!
There is a great mix of organizational finds, kid's activities, and products that will make your life easier. As a busy mom, I'm always grateful when I can find something that keeps my kids entertained or helps make my life easier. Hopefully, you'll find these products do just that!
As always, I have much more in my Amazon storefront for all of your organizational needs too! Make sure you don't miss out.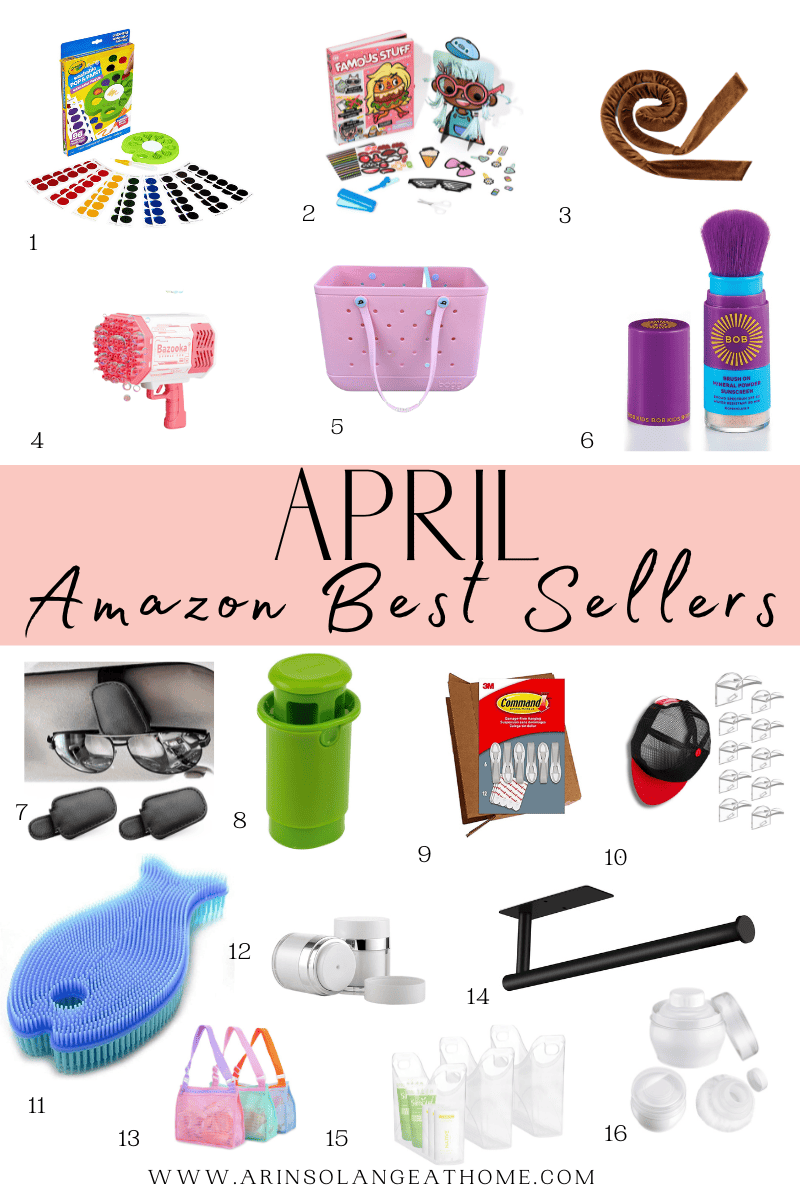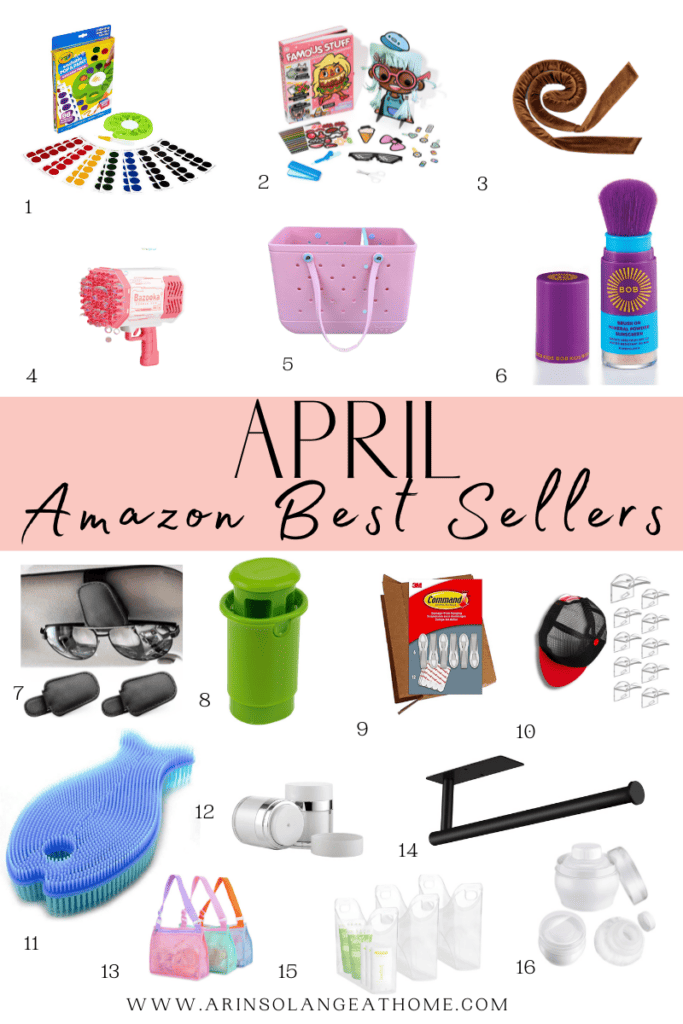 1 | 2 | 3 | 4 | 5 | 6 | 7 | 8 | 9 | 10 | 11 | 12 | 13 | 14 | 15 | 16
To be the first to see Best Sellers + enjoy a sneak peek at my end of year 'Best of' series, subscribe to my email list below!
Other Posts You'll Love
DIY Mudroom Lockers | Home Office Wallpaper Ideas | Mudroom Tile Ideas | How To Organize Water Bottles
Follow Social For The Latest & Greatest
Pin This Photo Below For Later
Be sure to pin the photo below for later, and if you don't already – follow me on Instagram (@arinsolange) and Tik Tok (@arinsolange) for more fun! Be sure to check my Amazon store front for all things best seller, home organization, and DIY.