After polling my Instagram followers last week about what they want more of, it was pretty clear that Amazon finds are a favorite. I have purchased so many pairs of kids pajamas from Amazon, and honestly some of them are my favorites that I own.
this blog post contains affiliate links
I have been doing a Wednesday finds series on here, so this weeks finds will be Pajamas! As an added bonus, I did an Amazon finds haul on Instagram today that I will highlight that showed some of these up close!
When it comes to Pajamas I try to get unique, and well made options because I always pass them down to my kids. I will make note on many of these if we own them, and try to elaborate on sizes and such that are offered!
Kid's Pajamas from Amazon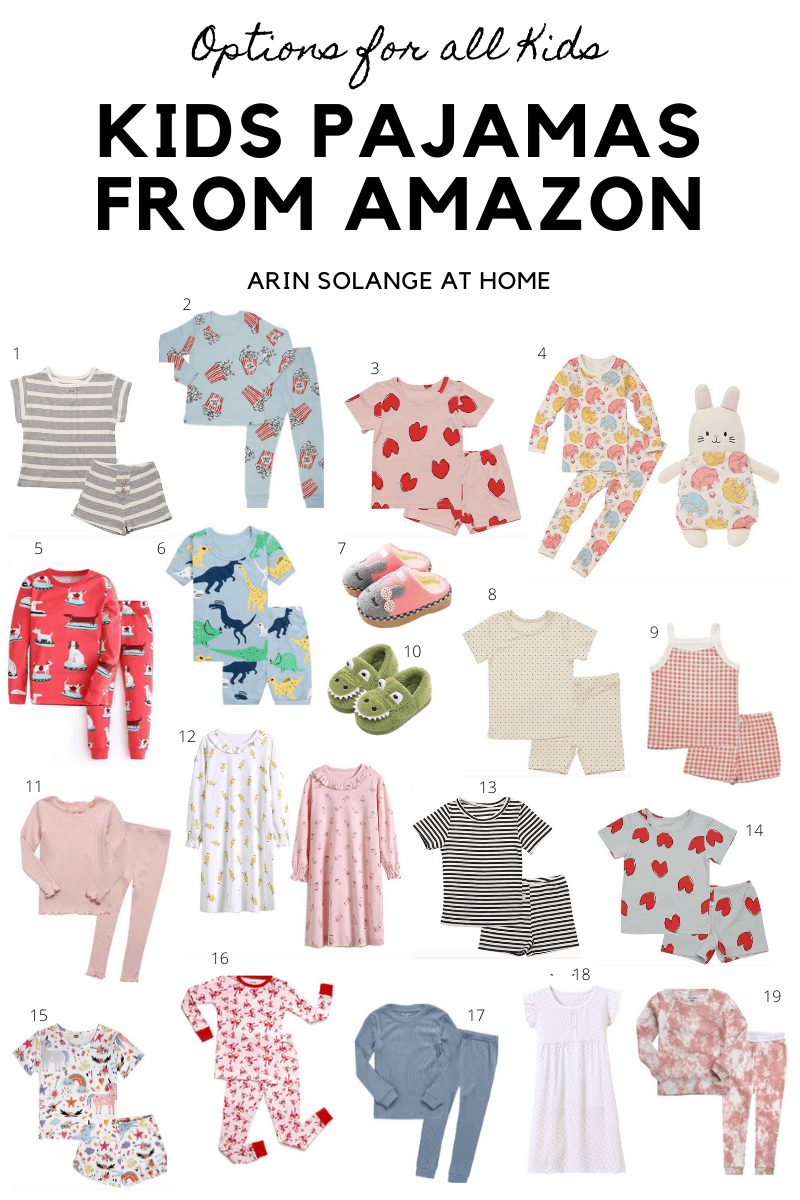 1 | 2 | 3 | 4 | 5 | 6 | 7 | 8 | 9 | 10 | 11 | 12 | 13 | 14 | 15 | 16 | 17 | 18 | 19
If you have questions on any of these be sure to leave me a comment or message me on Instagram. I have several other Amazon favorite posts you can find linked below, as well as a page here that has all of my current Amazon finds.
If you like Amazon finds, be sure to let me know what you want to see next, or if there is another store you want finds from one of these coming Wednesdays, and in the mean time enjoy these Kid's pajamas from Amazon.
Pin the Post Below for Later