We finished our dining room recently, and hands down my favorite part of the room is these large framed engineering prints. They are SO inexpensive, and make such a huge impact in the room, so I thought I would share how I did these for roughly $25 per frame – photo and frame included!
this post may contain affiliate links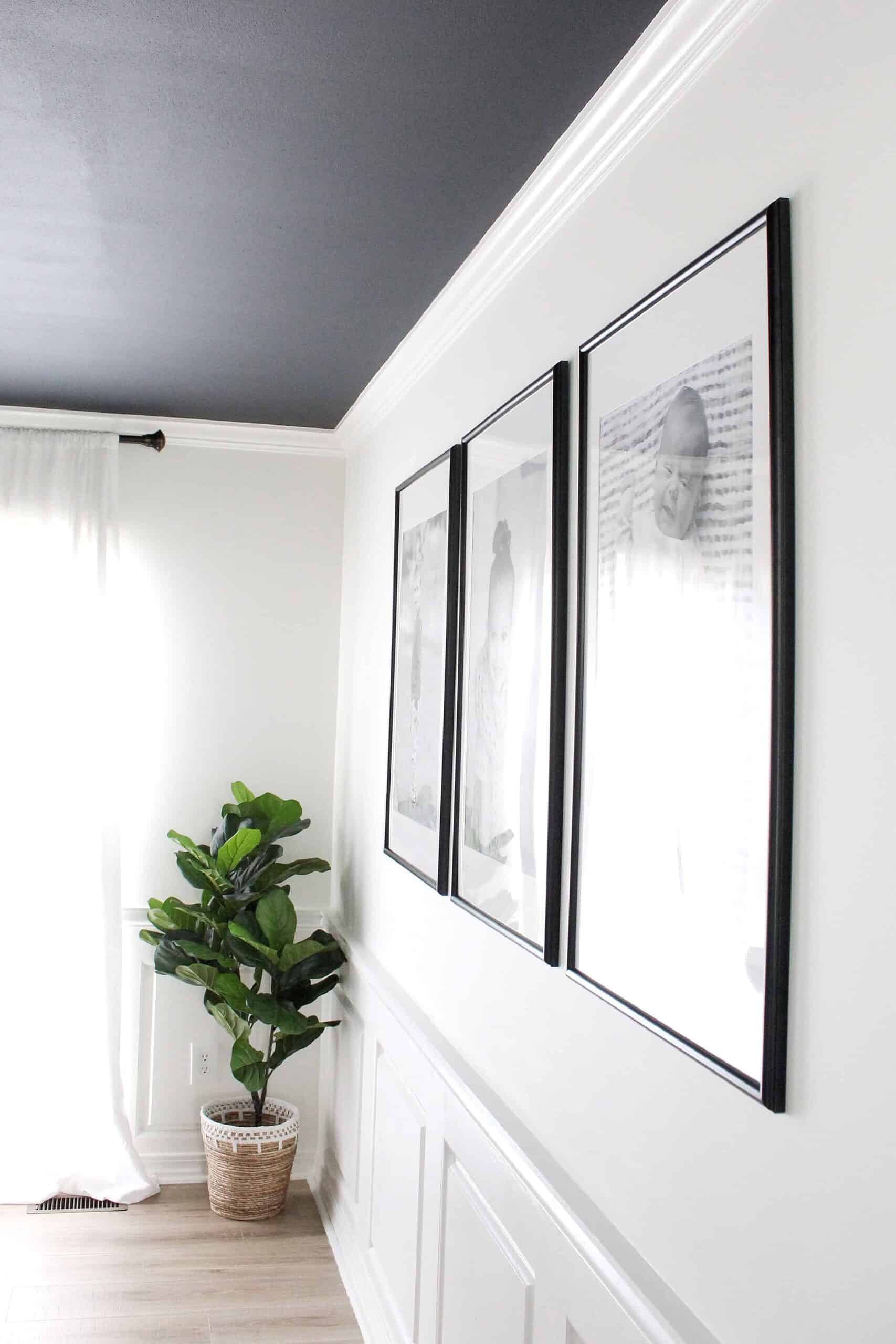 Large Framed Engineering Prints
If you are new around my blog, then you may not know that I am the queen of EASY decor and DIY in ways that can make a room look finished and polished without spending a fortune. I firmly believe that a home that is well decorated doesn't have to pop right out of the Pottery Barn catalogue.
If you mix the right DIY's and inexpensive items into the mix you can make a huge impact for a small price tag. This was a project I had been wanting to execute for a LONG time, and just wanted the right spot.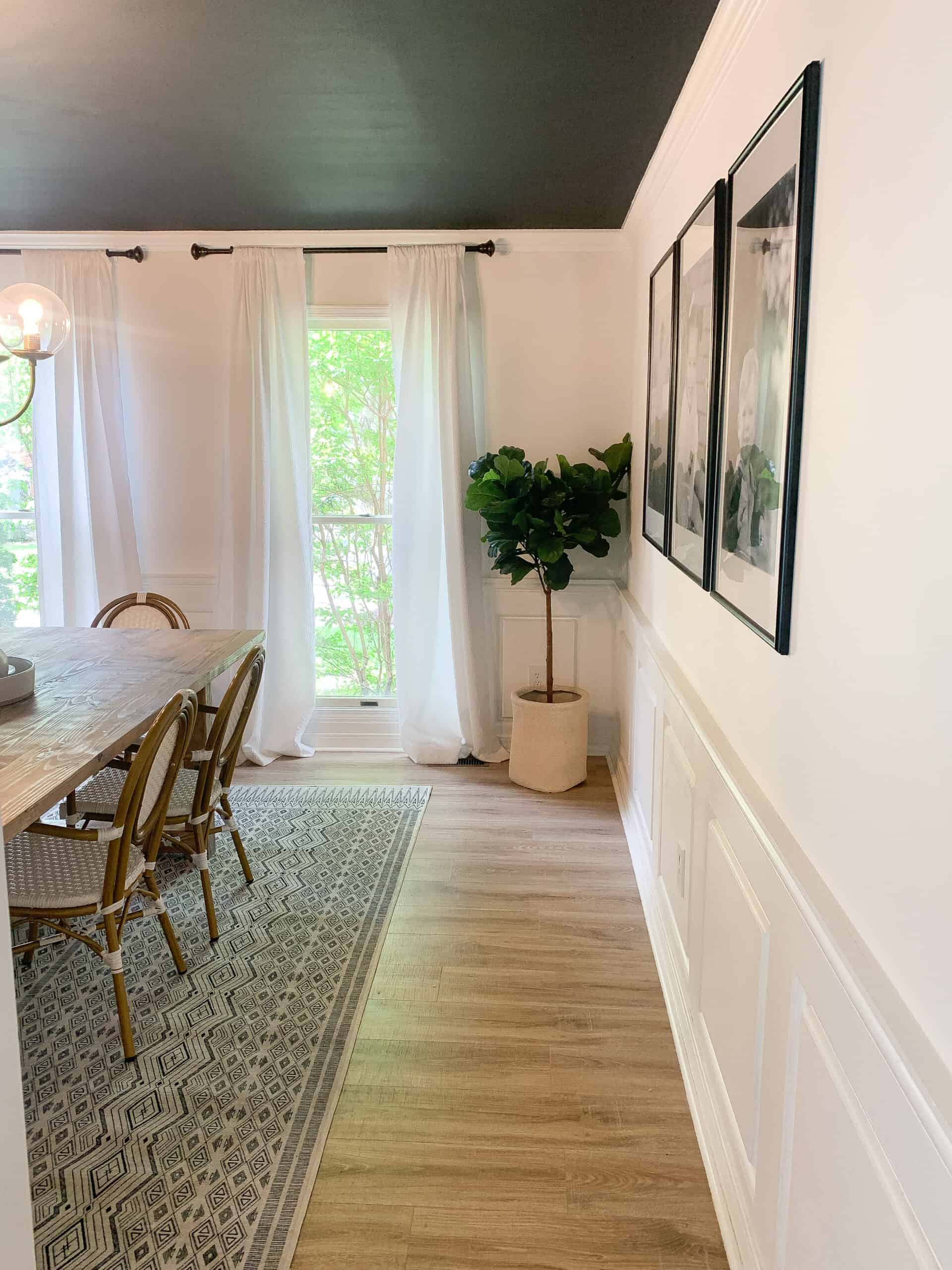 I truly think that the size of these pictures for scale on the wall is what makes the inexpensive nature of them work so well. Adding such large artwork really makes the room look polished and put together.
Also – I know that some would say that you shouldn't have family photos in your formal dining room, but for me I don't really care and have done it anyway! I love the way it looks and thats all that matters.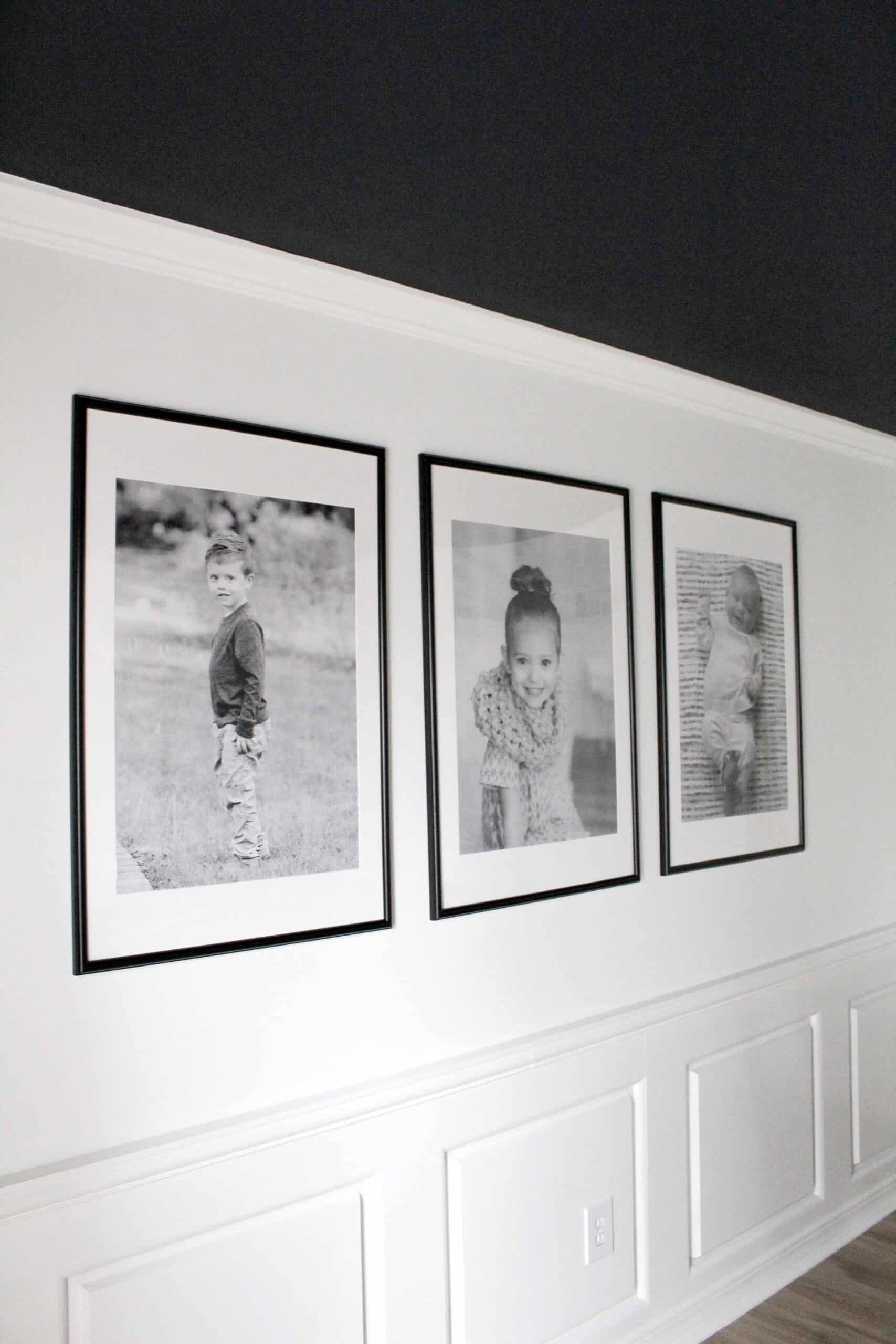 Since doing this – it has gotten super popular and I see it all the time, WHICH I LOVE!! I would love to see any you guys do.
How to Make These
You need to first pick your frame. I went with this one from IKEA for $20. (ours is 24×35)
– We added a 4th baby this past year, and it was time to add her to this wall, and in doing so I realized that they no longer have the exact frame, but one that is a bit boxier. I went ahead and ordered 4 brand new frames and will update the post when they get in.
Then choose your photos. You need to use high-resolution photos. So unless you have a camera that takes those, plan to use photos from a professional shoot. This is a really important step because if you don't do a high resolution photo your pictures will be really grainy.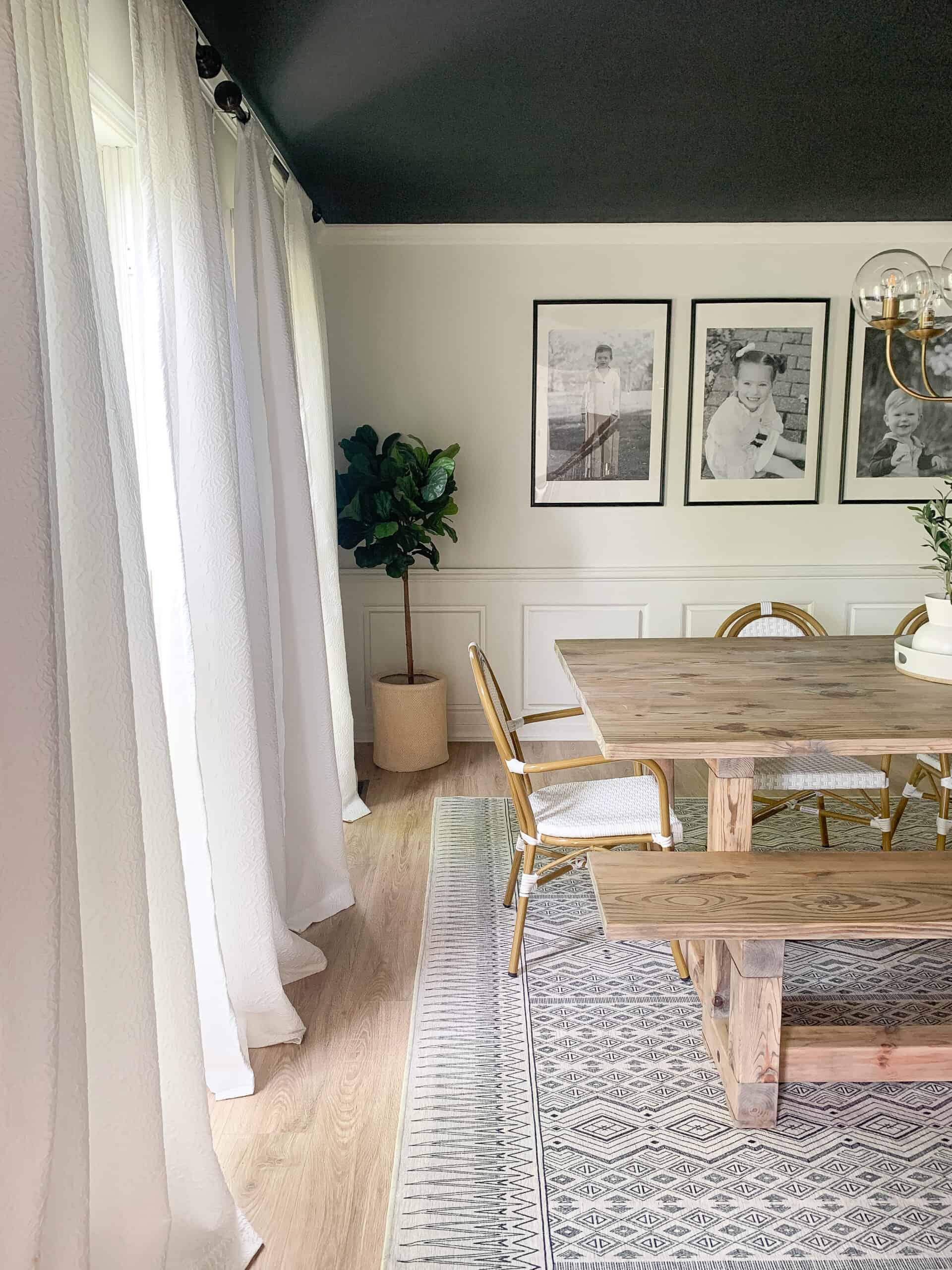 Order engineering prints. I ordered mine from Staples online for roughly $4. Engineering prints are on paper and not necessarily photo quality (in fact you will get a warning not to order photos when you're ordering – be a rebel. do it anyway).
I have heard some feedback that sometimes they wont let you order these, and other times they will. I am about to order all 4 of our kids pictures again, so yet again I will report back on the end outcome!
Note – I believe they don't offer the exact sizes of many frames. If you choose a photo with a good amount of negative space you will be fine to trim the photos!
Tada – that's it. Seriously you guys, its honestly that easy!! And I love that the photos can be changed out for $4 as my kids grow! Let me know if you have any questions on this.
I know it was a super simple little how – to, but it really makes a statement! Make sure to check out the rest of our dining room for how I tied in these large framed engineering prints, and subscribe to see more great DIY posts like this!!
We have since updated the dining room and I will be sharing all the details on that here soon and will update the post with all the details – but if you are going to IKEA and looking for another great IKEA hack, be sure to check out how I turned a simple IKEA piece into this gorgeous cane cabinet!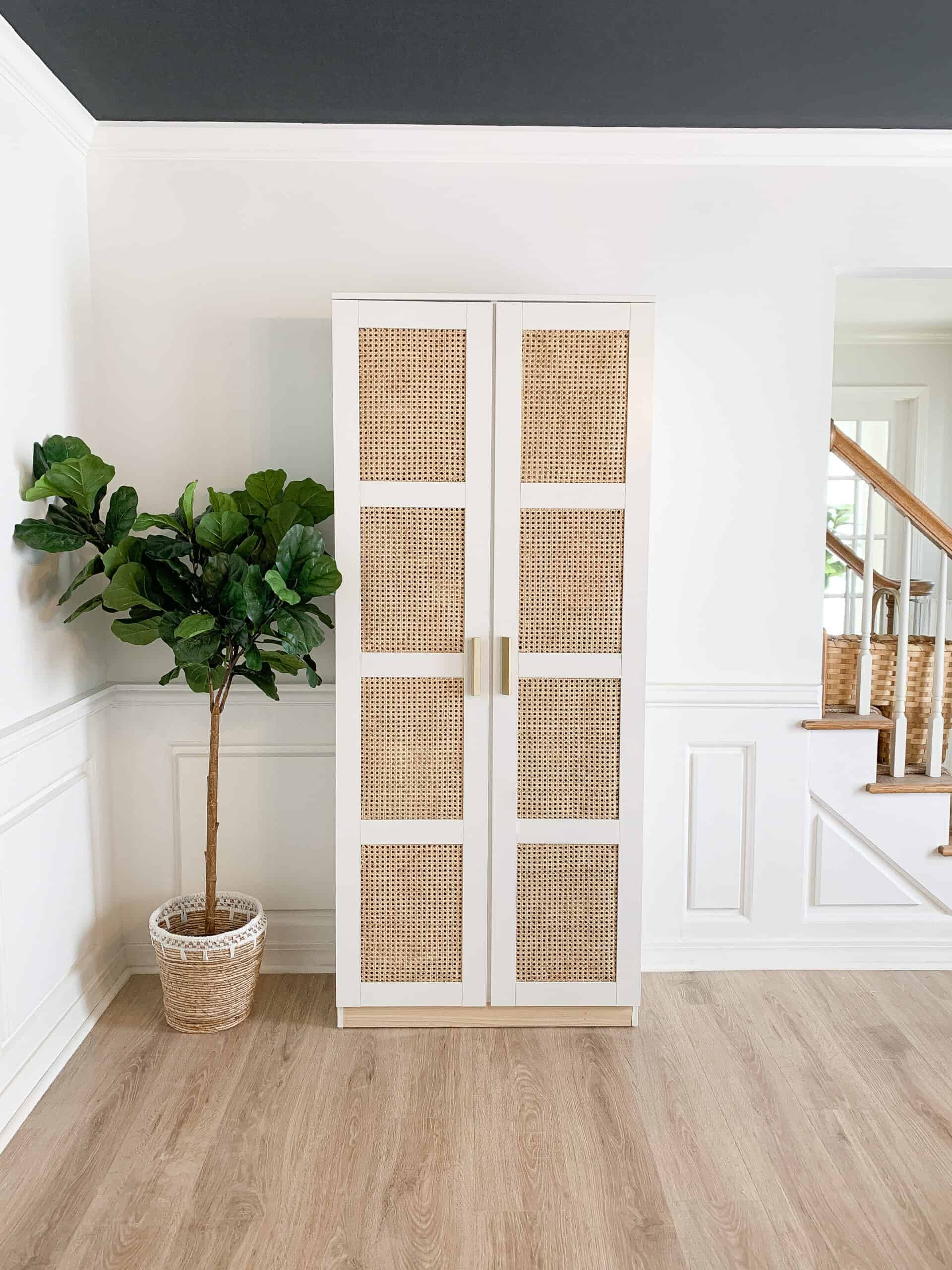 PIN THE POST BELOW FOR LATER