Thank you California Closets for sponsoring this post.

Sam and I have been on a mission to update our home for the past 2 years (you can check out the house at move in and 1 year update here! Two year update is yet to come).  If you follow along with my blog you know that there are two things that matter to me in my home: I want it to look good and, I want it help our lives to run more smoothly. That said, when I got the opportunity to work with California Closets  on designing a butler's pantry I couldn't wait to tackle one of the least functional areas of our home!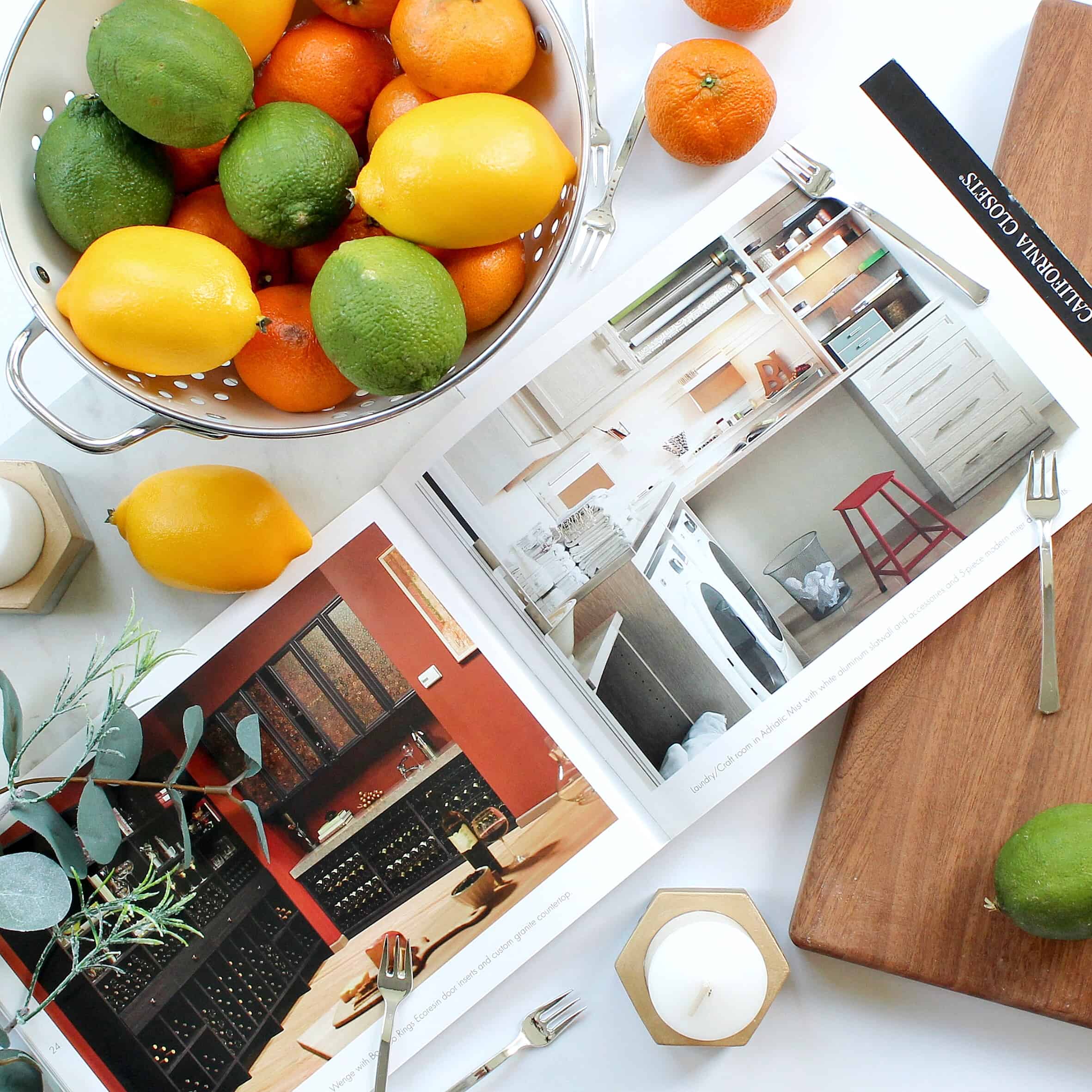 Although this process has been on my wish list for our home, I really had no idea how to make it happen without losing too much space, what to expect on an expense for a project like this, so it was amazing to sit down with a California Closets expert, Tiffany, from our local St. Louis location and have her look at my space, talk to me about my wants, needs, vision, and budget and really walk me through every step of the planning and designing process.  I really got a first hand look at how a California Closets consultant will work with you to create your space to fit your needs on your budget.
KonMari Method
One thing that came up during my consultation was that I really do try to be somewhat minimal.  That I don't like extras, and I feel that makes my home more enjoyable for myself and my family, and it was amazing how that fit in so well with the KonMari method of organizing, and after doing some research I realized that TOTALLY fit exactly how I like to do things. You can learn more about the KonMari method and Marie Kondo in the video below in this post.
Although the butler's pantry design was amazing and something we hope to complete in the next year or two, it was also great for my consultant to talk to me about going through my pantry, keeping the things that bring us joy and happiness FIRST, then purging things we didn't need and didn't bring us joy second.  I got great tips on organizing my items into bins to keep them more organized, but also to help me see what is needed on a grocery store run at first glance.   I am so happy with the simple organization hacks shown below that are helping us keep things running more smoothly until we take the plunge on the butler's pantry!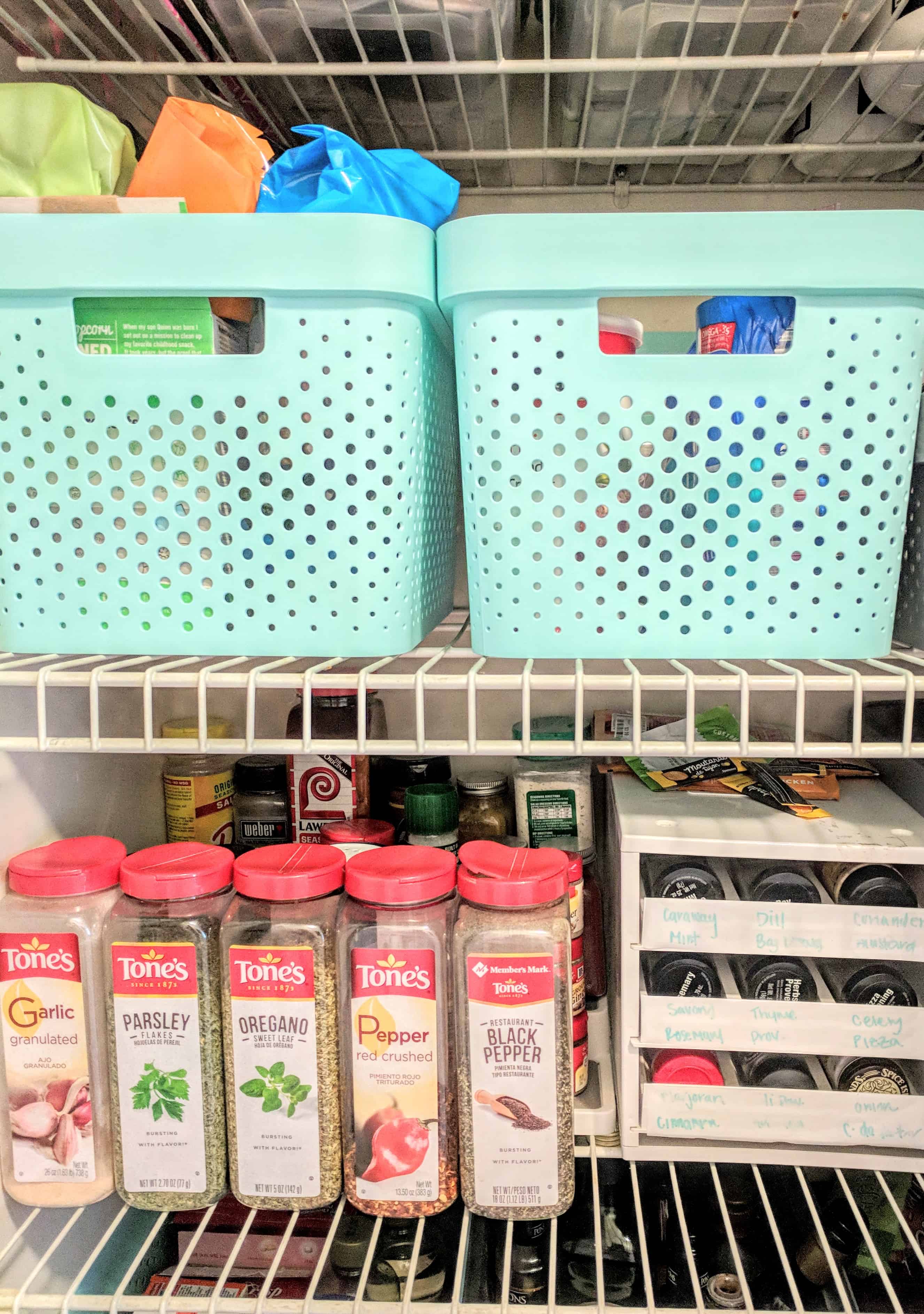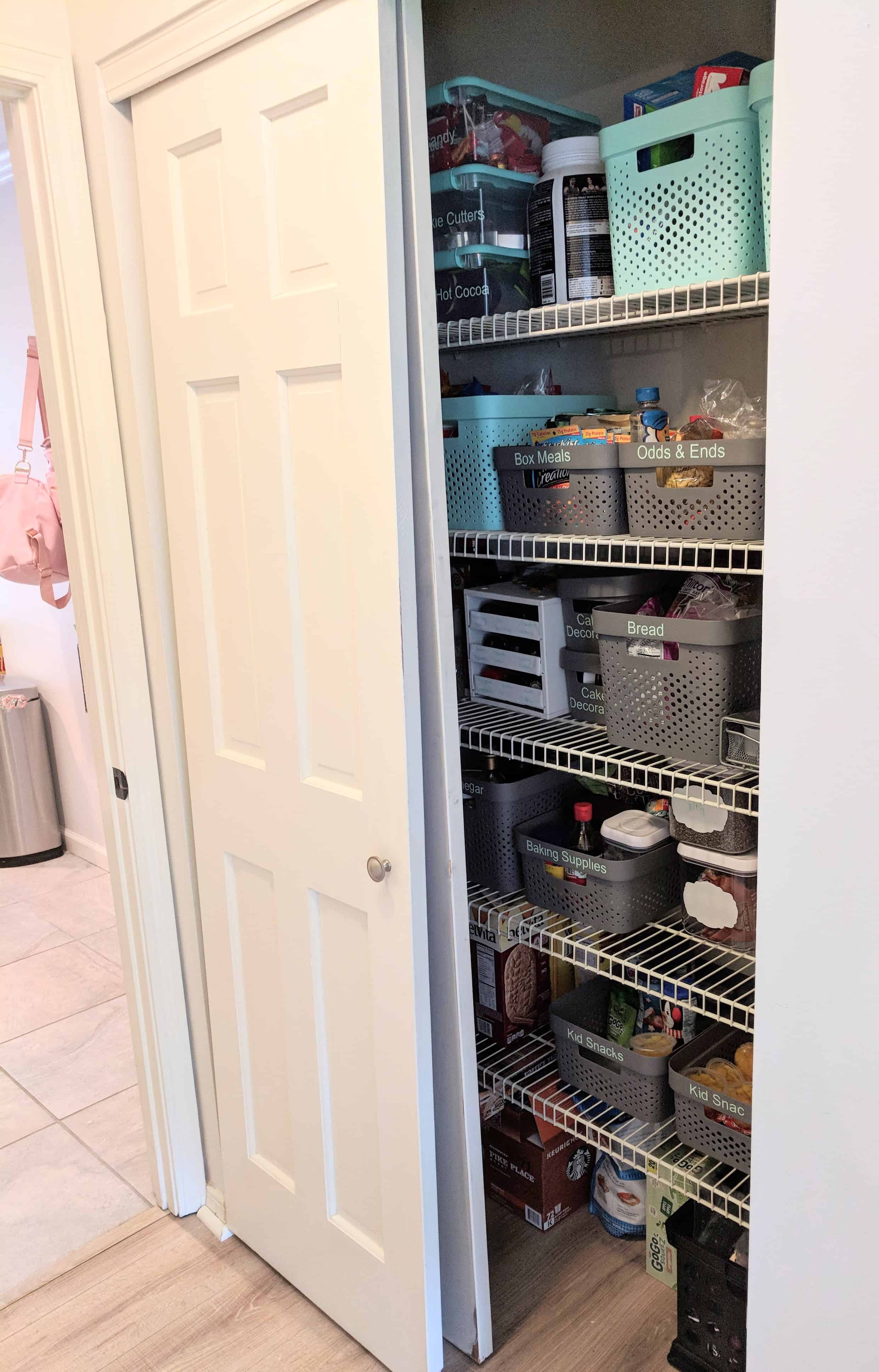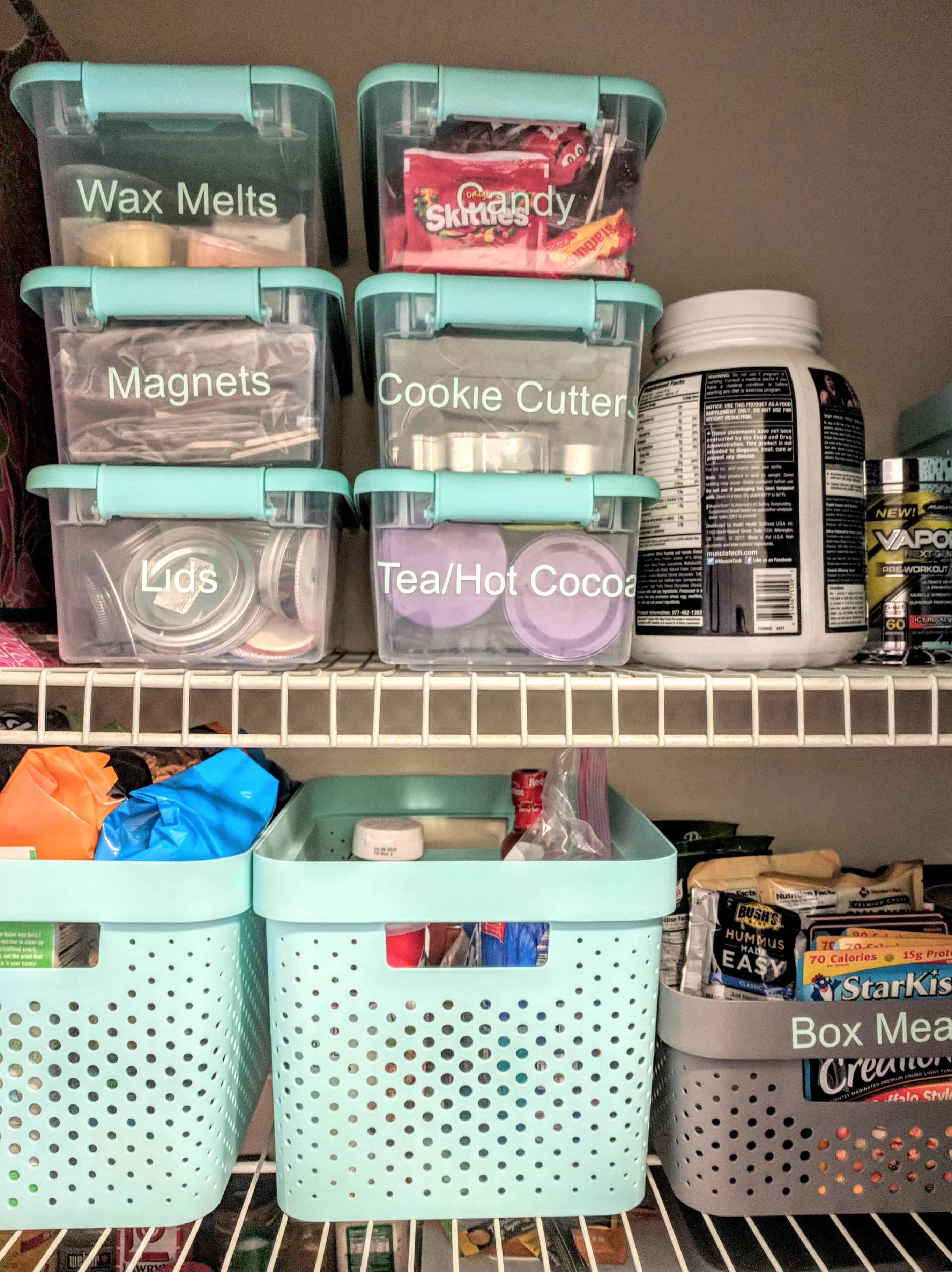 Designing a Butler's Pantry with California Closets
During the consultation after speaking about what I wanted and envisioned in designing a butler's pantry,  and giving my consultant a rough budget she was able to on the spot give me a rendering of what the end product would look like.  To me that was such a big deal.  Being able to see that she could make my vision come to life in the budget I had in mind with just a few minutes was so awesome.  We were even able to look at the end result for drawers and realize that omitting a level of drawers for taller bottom drawers would be a better fit for what was currently in our pantry.
I flipped through the virtual showroom while the design process was happening and was able to look at other areas of the home that California Closets can tackle and was amazed by the wide variety of spaces and areas that can be more efficiently designed and organized by them, but also how these spaces can be done in any home to make your home more efficient. I always had a vision that California Closets were for the elite, because they really do such gorgeous work, but the fact that they can make all homes with all budgets work so well was such a great eye opener for me that will definitely have me calling them back over for more spaces.
I know many of you come to my blog for my organization tips and tricks, and I can't say enough amazing things, or urge you enough to reach out to your local California Closets store to have a consultant come and help you on your next project!  The process of designing a butler's pantry would have been so much more difficult without their expertise and I am so grateful for that!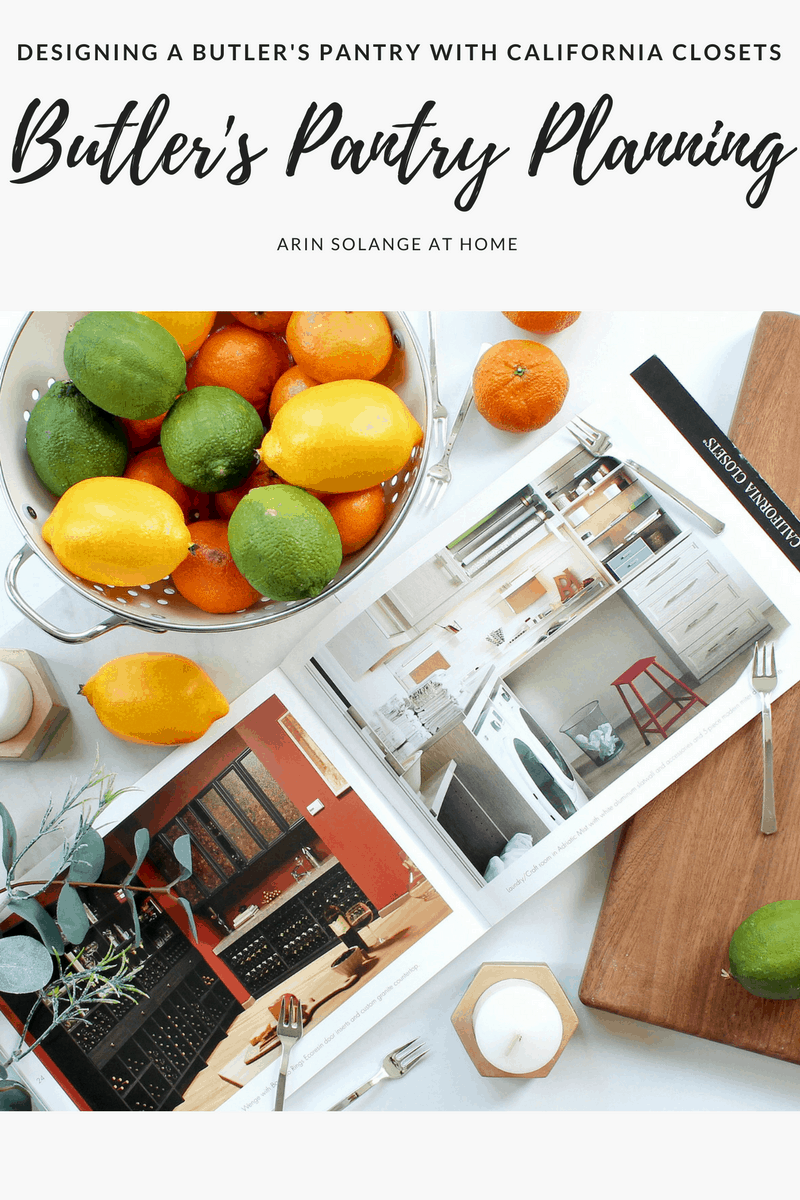 I was selected for this opportunity as a member of CLEVER and the content and opinions expressed here are all my own.
SaveSave
SaveSave
SaveSave
SaveSaveSaveSaveSaveSave
SaveSaveSaveSave
SaveSave
SaveSave
SaveSave
SaveSave
SaveSave