Spring has finally sprung,  and I am about to start some major spring cleaning.  I always make a point to do a huge spring cleaning weekend before the kids are out of school, or the pools open so that its off my plate and I can focus on the kids and having fun in the summer.  I wanted to share with you all my Spring Cleaning Checklist.  The Checklist will include areas to clean as well as areas that I like to focus on cleaning out and minimizing.  Things tend to stack up in the winter.  Extra toys, trash, and just the random things since you're stuck inside, so while you're doing this, fill up your dumpsters, sell some stuff online, and donate to your local donation center!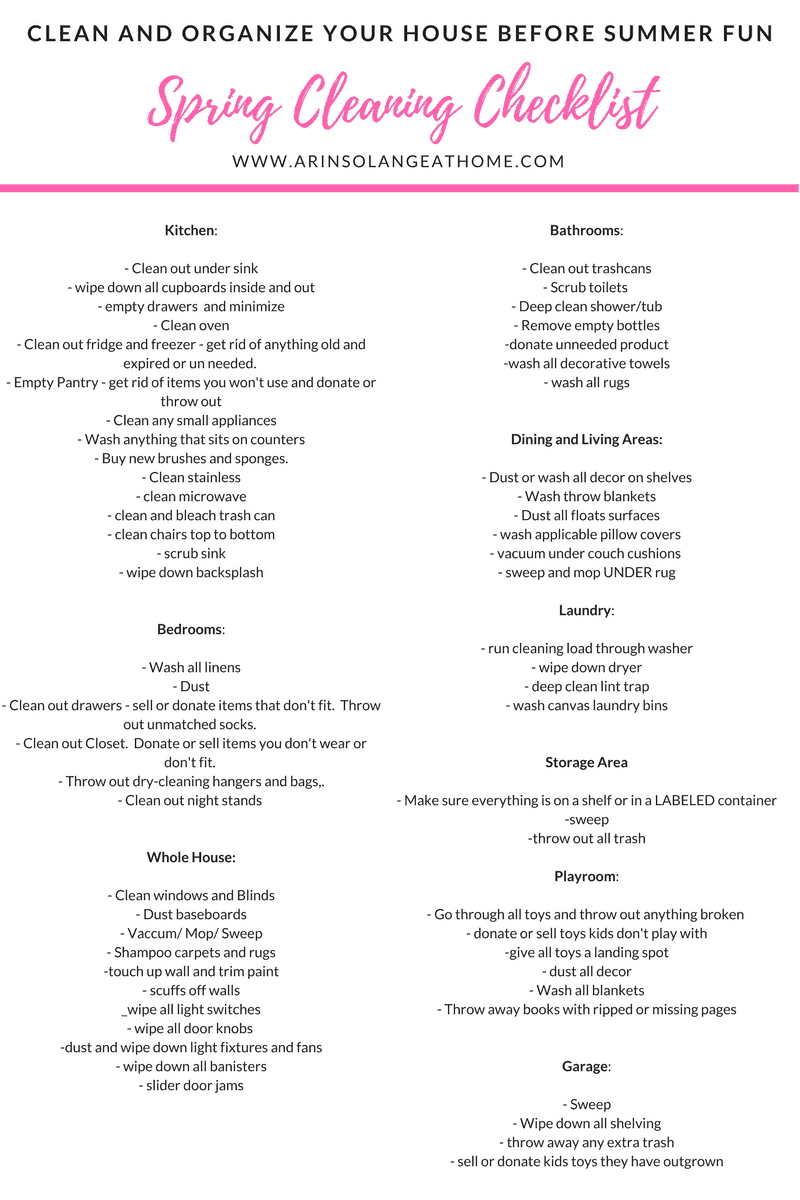 Spring Cleaning Checklist Printable
For me spring cleaning means a bit of deep cleaning and a bit of purging those extras.  To check out a few things that I picked up this year to organize the garage and storage room to get ready for summer head to this post.  I think that half the battle on cleaning is making sure everything has a place to keep things clean for the next time.  What things are on your spring cleaning checklist that I maybe should start adding to mine?  Enjoy the list and HAPPY CLEANING!
SaveSave