This past winter Walker became mobile, and the kids were getting more and more cooped up in the house. They are hitting an age where they are more capable of playing in the basement on their own, but still at an age where I prefer to hear them. Leaving the basement door open wouldn't be an option, so we decided that our best option would be a DIY dutch door.
I am VERY passionate about making our home kid friendly and a place for them to play and grow, but still a pretty home for me to enjoy, and this project fully accomplished that. (to check out the wall mounted Easel you see in some of these pictures, check out this post!)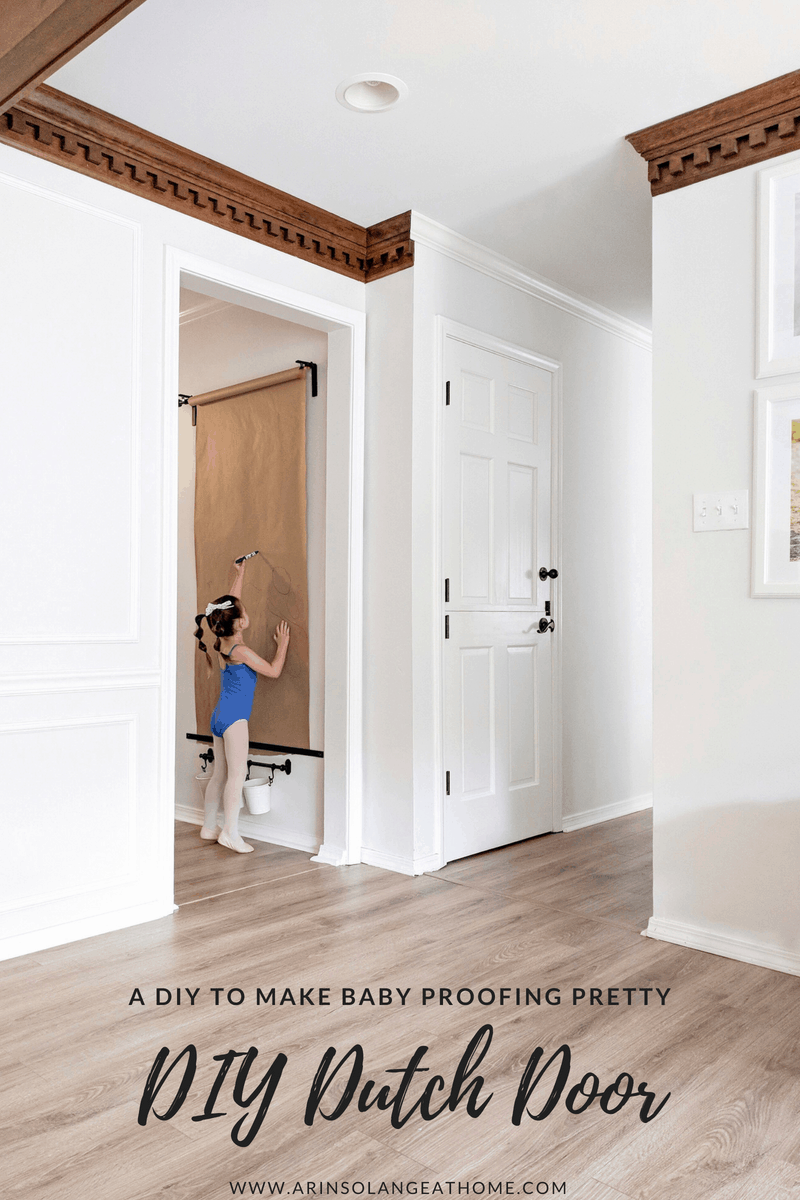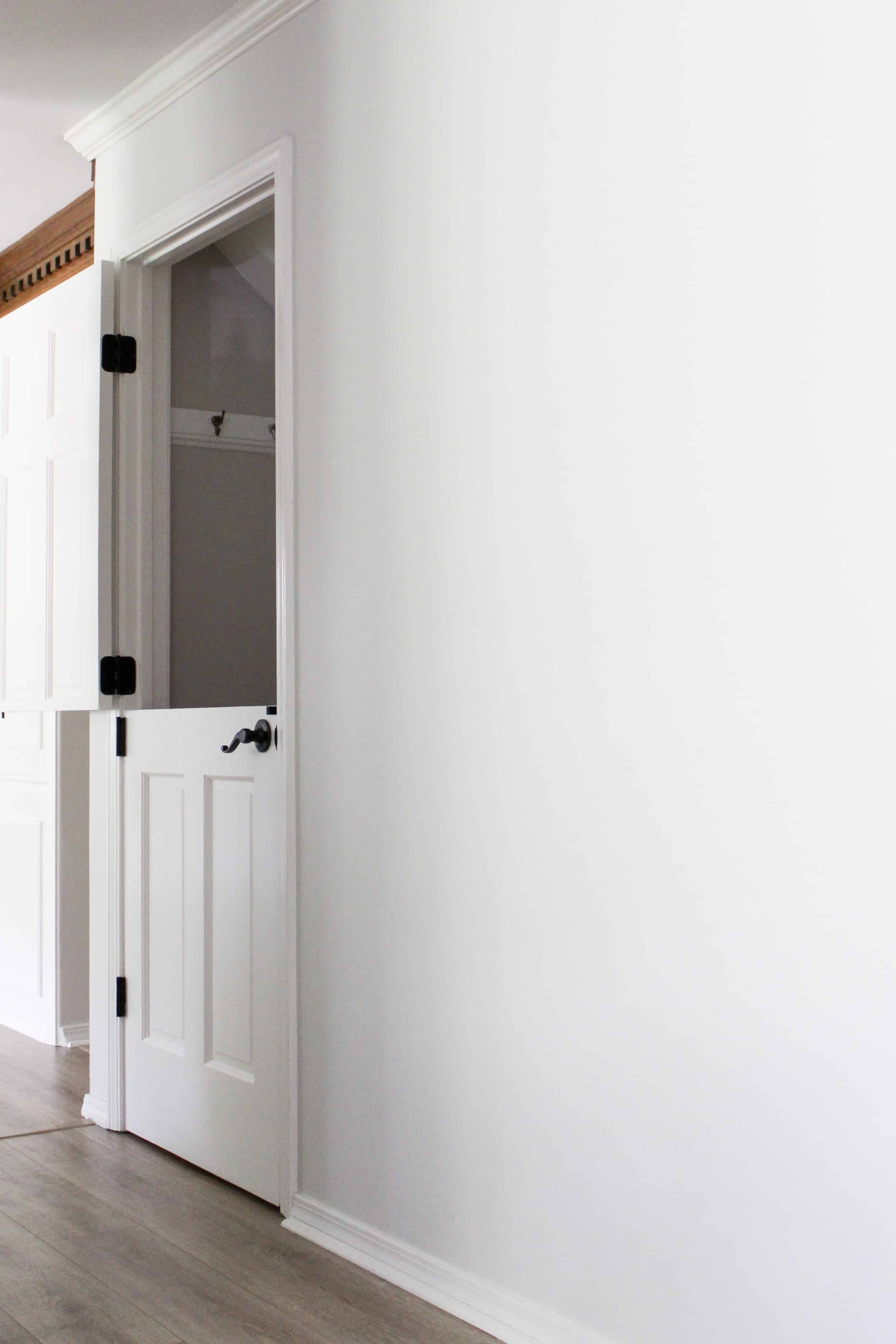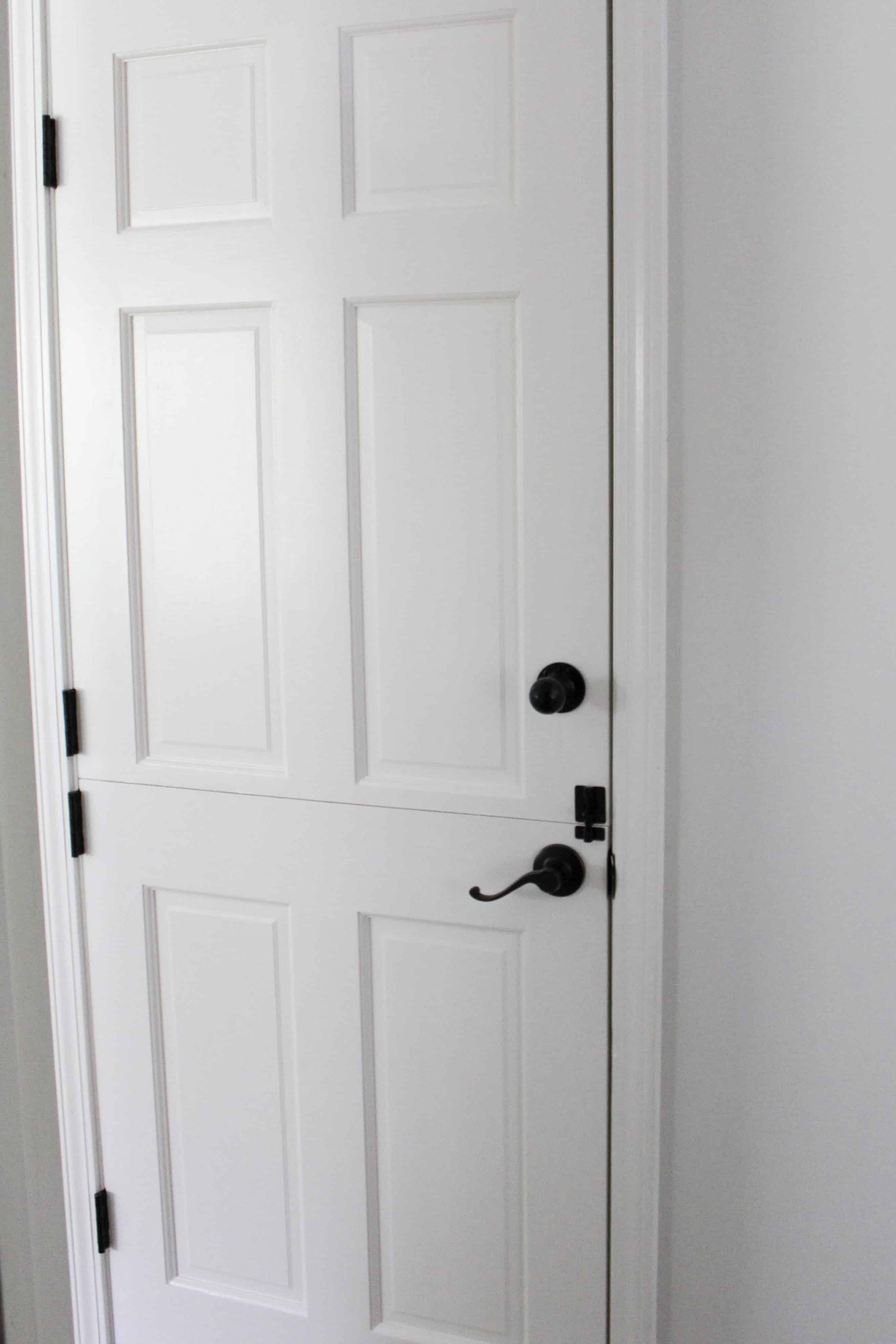 DIY Dutch Door How – To
I need to first say we had a solid wood door to the basement, so that was our starting point. Many newer homes have hollow doors throughout, so check what kind of door you have before you follow my lead!
First up – Hinges
Your existing door probably has 2 or 3 hinges. Before you Remove your door make a line on it for where you want it to split.
You will then need to make sure you have 4 hinges. If you started with 2 that's pretty easy, but if you have 3, depending on the placement you might need to move one and add another. — If you have never placed new hinges I would you tube how that is done.
Cutting the Door to become a Dutch Door
Like I said above, make a line on your door for where you want it to split. For us, we left our existing door handle and went just a couple of inches up. We then removed the door, used a circular saw, and cut the door in 2. Simple right? We then sanded the opening.
We personally used THIS table saw that we use for many of our DIY projects!
Hanging and Finishing
When you hang the door, expect to need to do some hinge adjustments to get the door to swing freely well. That was a bit time-consuming for us on tightening and loosening screws to get it working smooth. Once you have things where you want, give the doors and the opening a coat of paint.
We then added our hardware after it was dry. We did a simple latch on only the outside (upstairs) and added a knob style handle to the top door as to not have too many handles going on!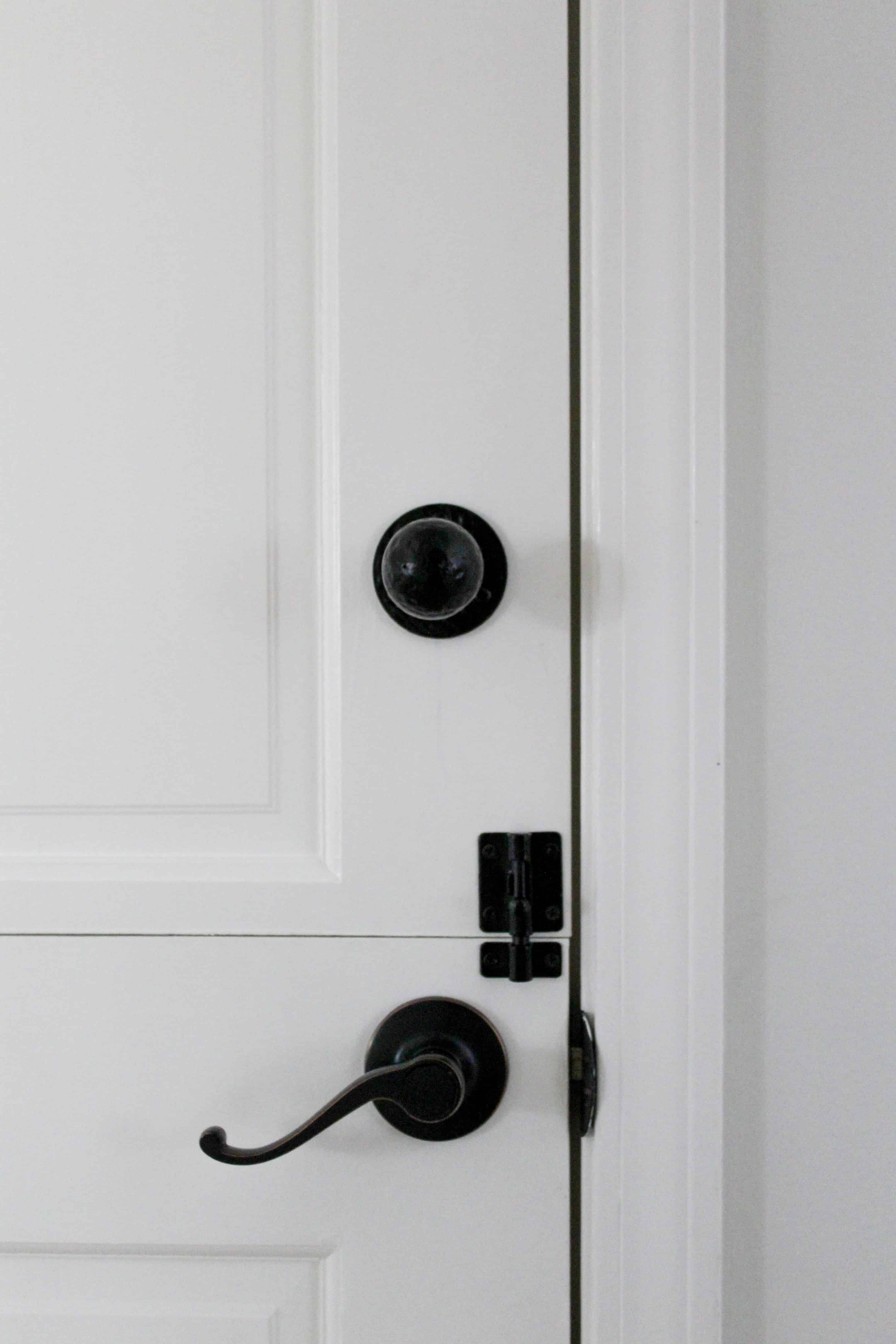 Overall this was such a simple project, and seriously has been a dream! If you have a solid core door I can't recommend a DIY dutch door enough!