Travel may not be the name of the game these days – but I know we are all itching for that to become a part of our lives this year. As the world starts to open back up and weekends away become a thing again I wanted to round up some of my favorite luggage from Amazon for you.
this post contains affiliate links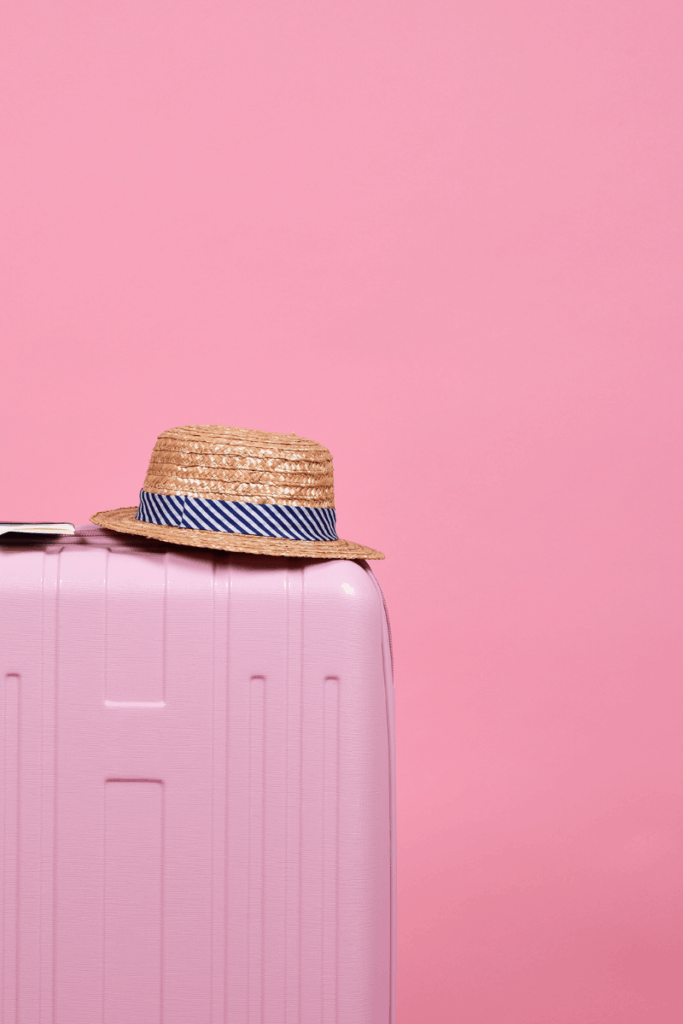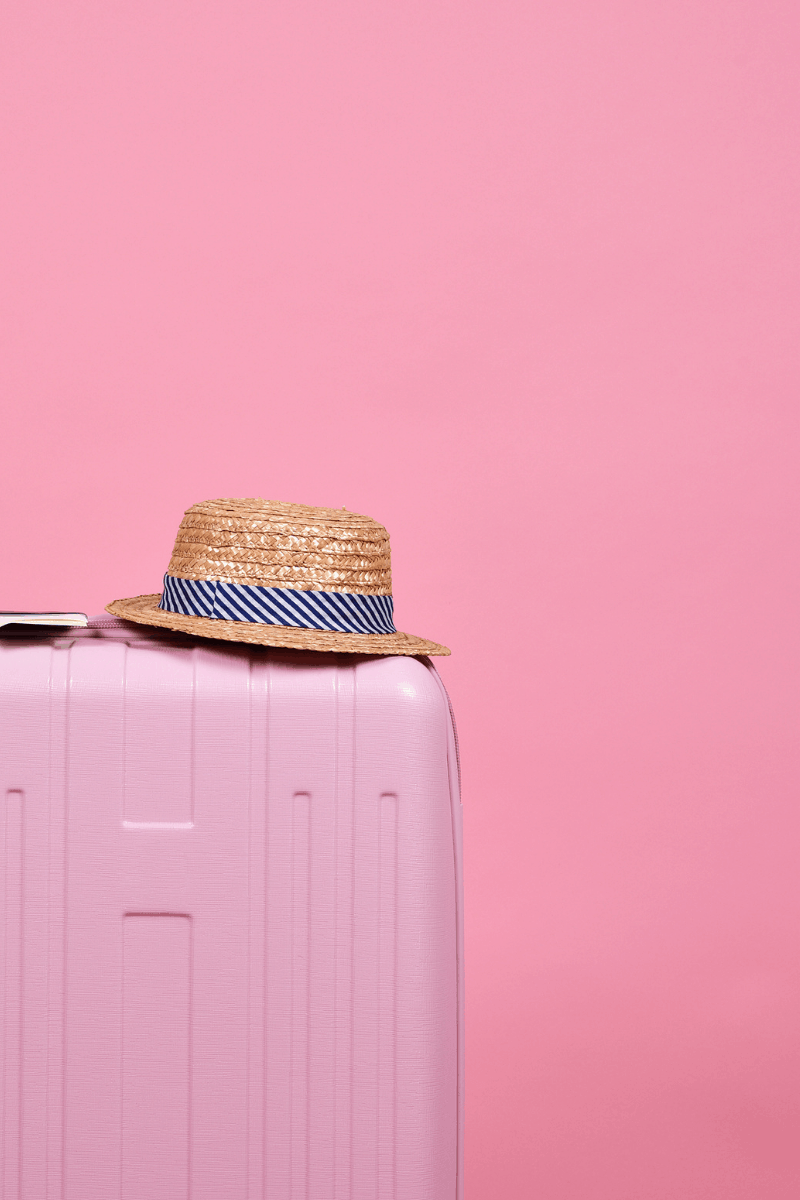 Finding the Perfect Luggage
It used to be that to get great luggage you had to spend an arm and a leg and go to a specialty store – but these days getting great luggage is not so difficult.
I'm a mom of 4 – so when it comes to travel for me it is either A- a weekend away for just me when I want to feel stylish and fun, OR B – A trip with my kids where I need some serious function to cut down with the chaos.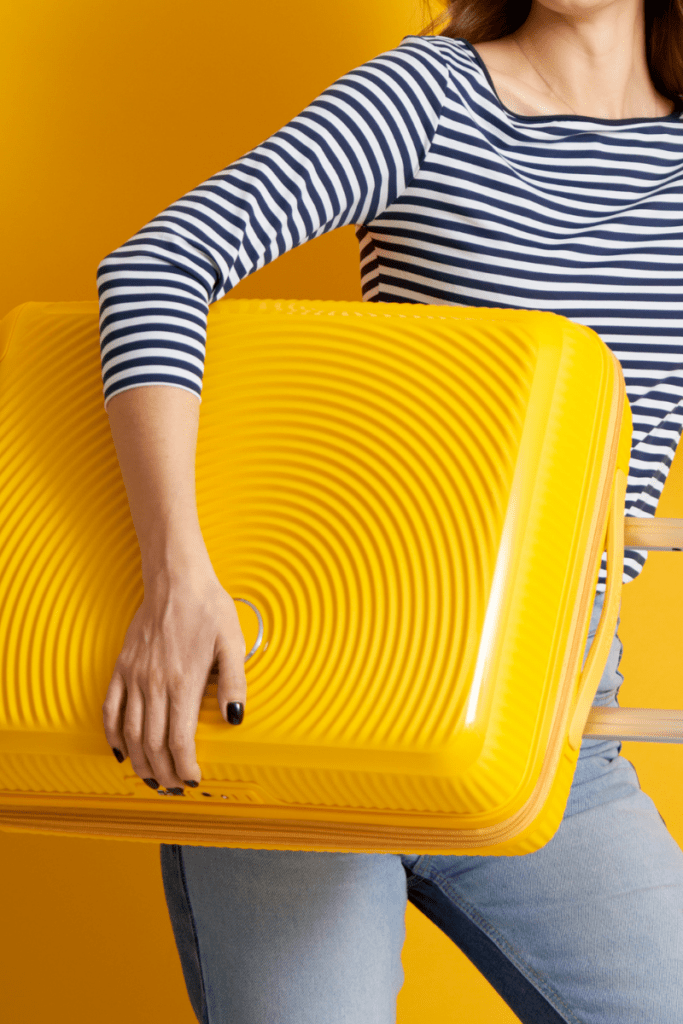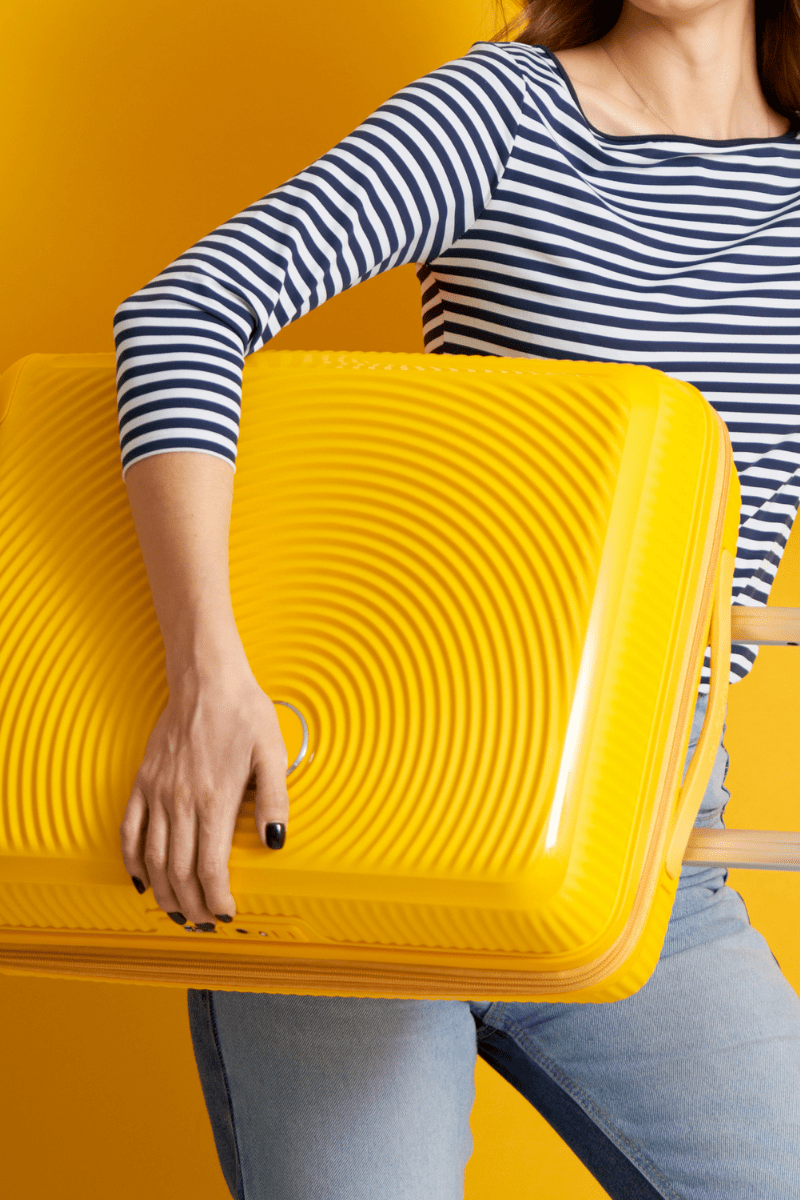 In this post rounded up great options for plane or car travel and all of them are available on Amazon. We own a few of the items on the round up and I can't say enough good things about them.
Traveling with Kids
If you are reading this and also a mom – I have this post that talks more about traveling with kids. And one thing you will see on this round up is scooter luggage!
When we were headed out for spring break last year I found the scooter suitcases on Amazon and had to have them. I was a little worried about how they would work, but they were honestly the best thing ever.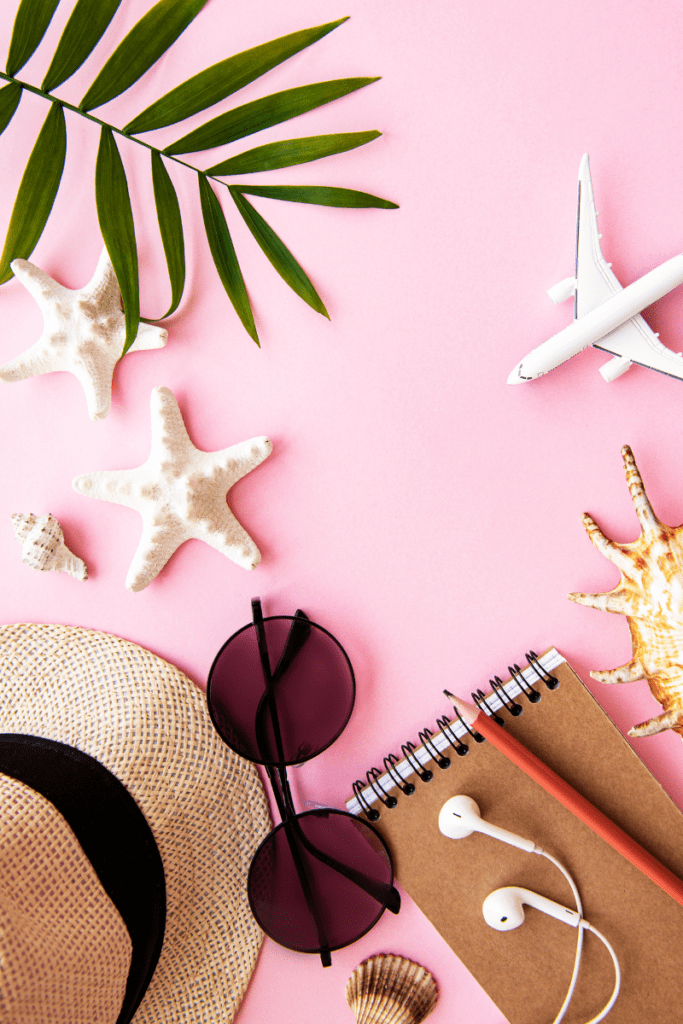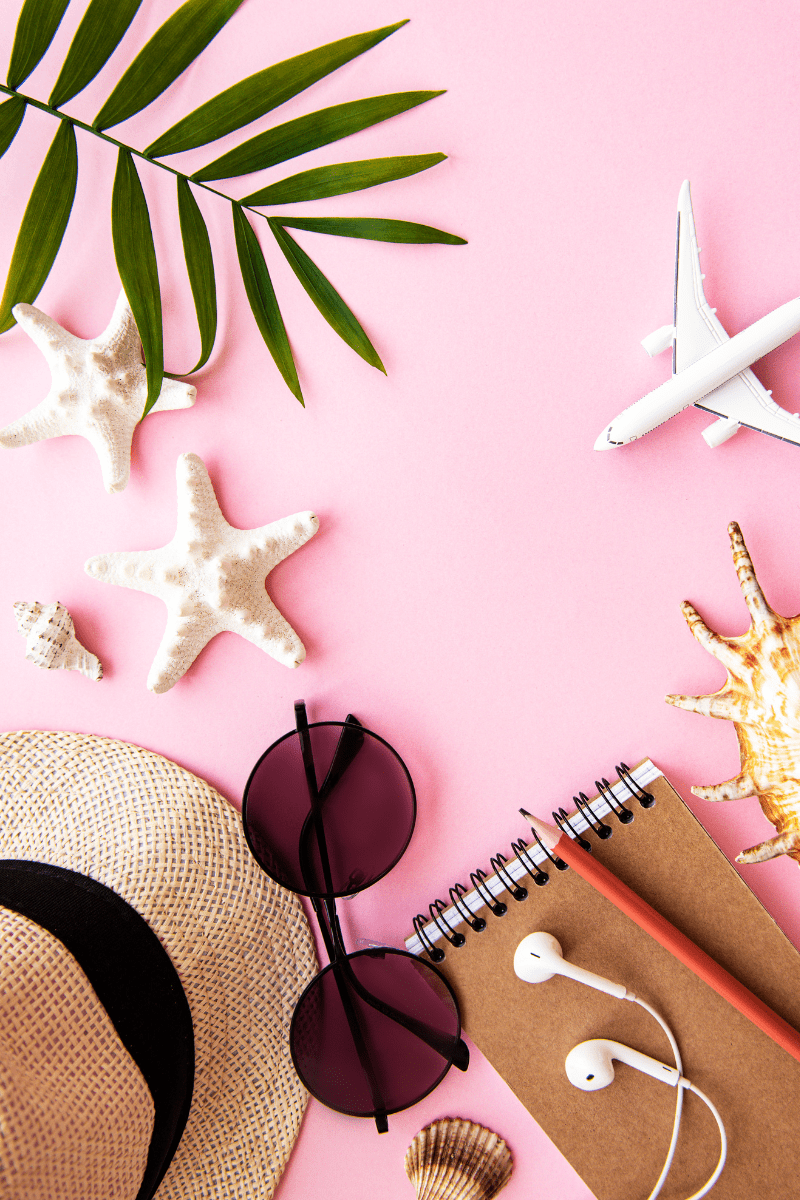 My kids using them at the time were 5 and 7 and both did very well with them – but be prepared for everyone and their dog to stop you and stare. It made for an easier time for the kids to keep up with us in the airport, and they roll well folded too, so when we were in line we kept things closed.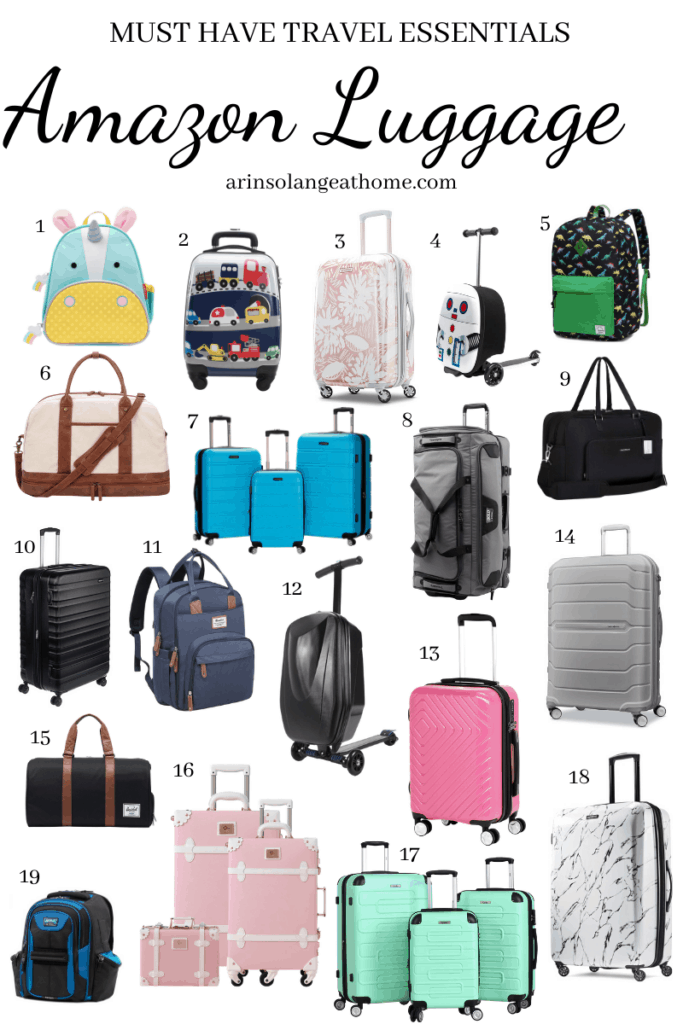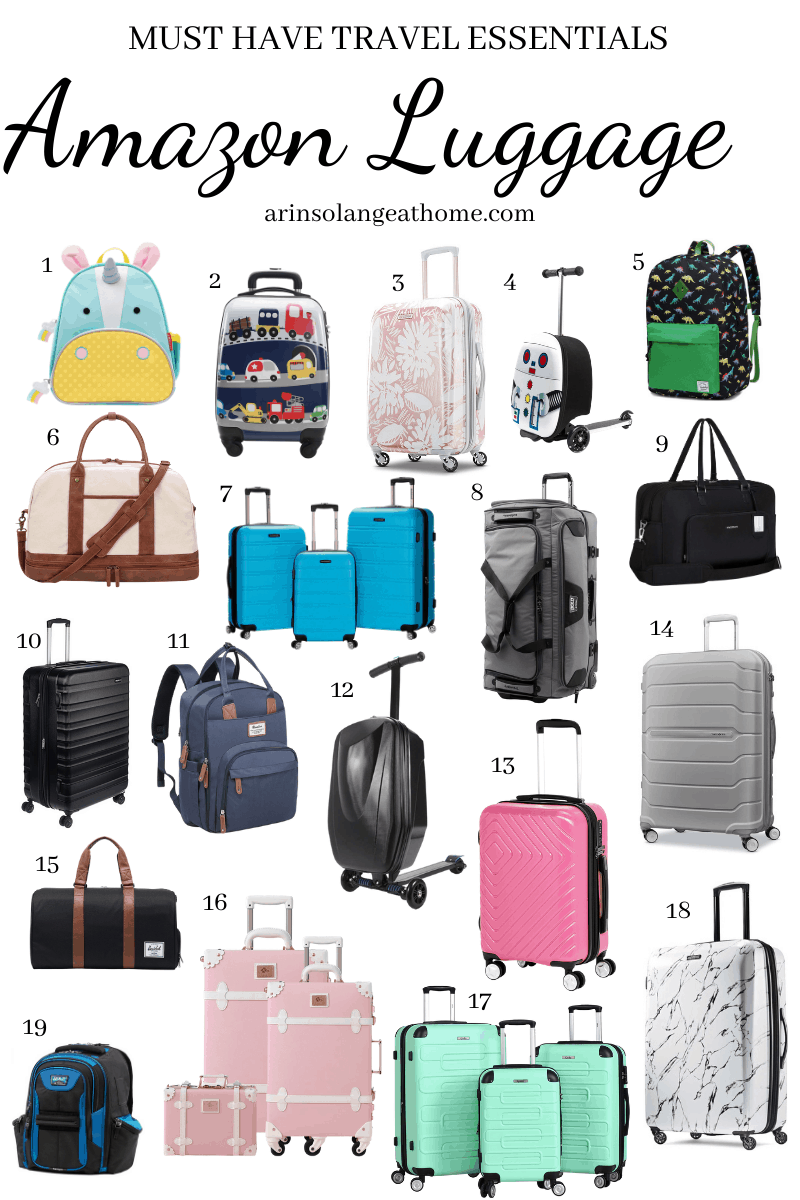 Shop Amazon Luggage Below
1 | 2 | 3 | 4 | 5 | 6 | 7 | 8 | 9 | 10 | 11 | 12 | 13 | 14 | 15 | 16 | 17 | 18 | 19
All of these options are wonderful gift ideas or function great things to get before your next trip!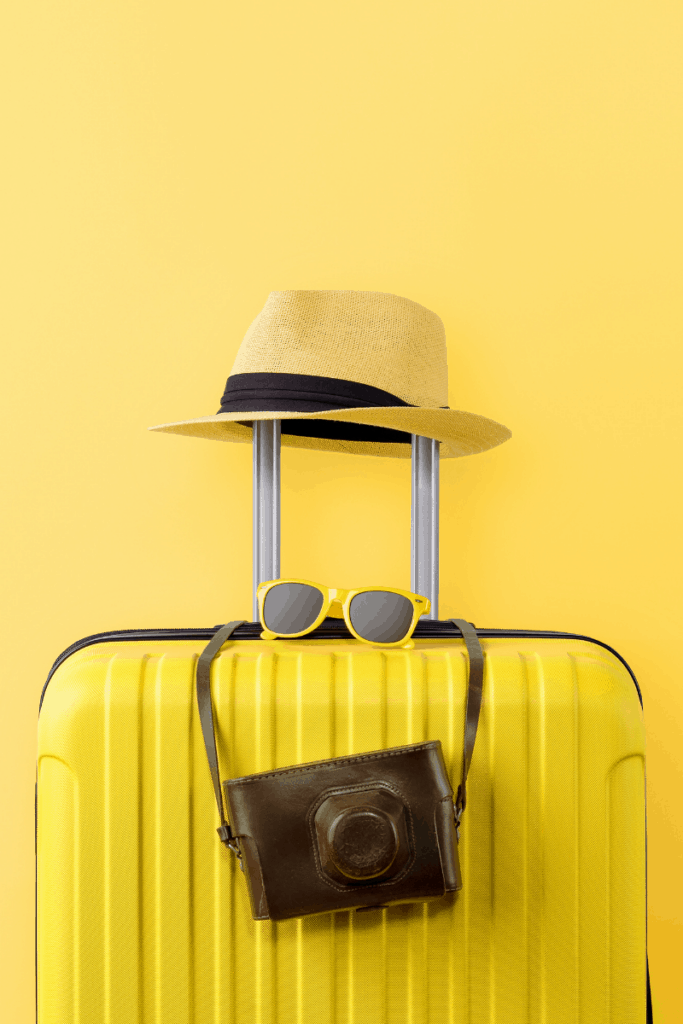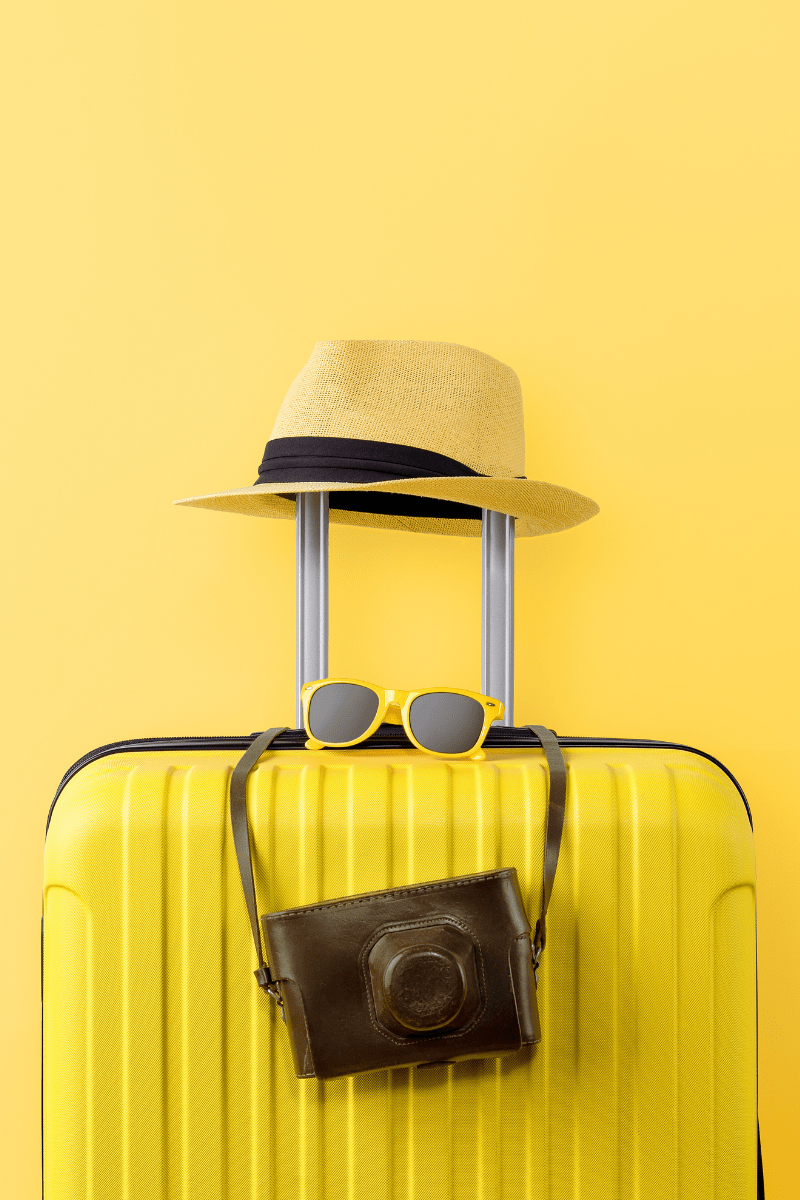 Other Amazon Finds
If this is your first time to my blog – welcome! Amazon finds are something I love digging up, and if they are you thing, I have plenty more after this luggage post.
Check out all my Amazon find posts below, and if you are looking for something specific always just let me know.
Pin the Photo Below for Later
Hopefully you found the perfect piece of luggage from Amazon in this post, and are able to find lots of other travel tips while you are here on my blog. Be sure to follow along with me on Instagram for more tips and tricks, and pin the image below to find it later!