This post on Walmart+ was graciously sponsored by Walmart – thank you for supporting the brands that support this blog.
Life is just a little busy for me right now…just a little, so I am SO excited about an amazing new membership that is about to transform my life. Walmart recently rolled out Walmart+ – their new membership that is here to make all us moms breathe a big sigh of relief!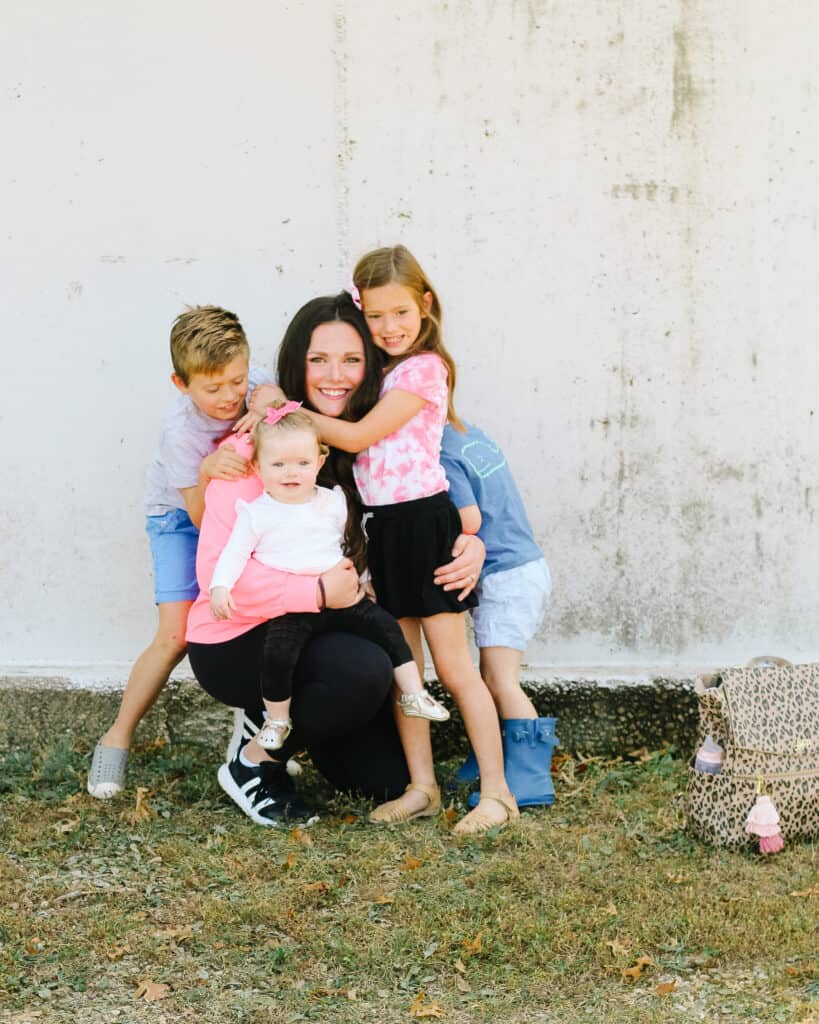 Goodness knows that 4 kids alone has been a lot but this past year, trying to juggle my business, the kids and their activities and appointments, plus renovating a home, has been A LOT. It has also meant A LOT has fallen through the cracks, much to my dismay.
We are headed into the holiday season, so that means things are only going to get busier for all of us, and this membership is only going to save my butt more often.
Delivery has become my go-to in all aspects of life, so when I found out that Walmart was launching Walmart+ and that one of the benefits in my area was free unlimited delivery ($35 minimum, restrictions apply) it was a no brainer for me to sign up – because delivering birthday treats while I am at dance class and finishing a deadline is basically saving my life this year.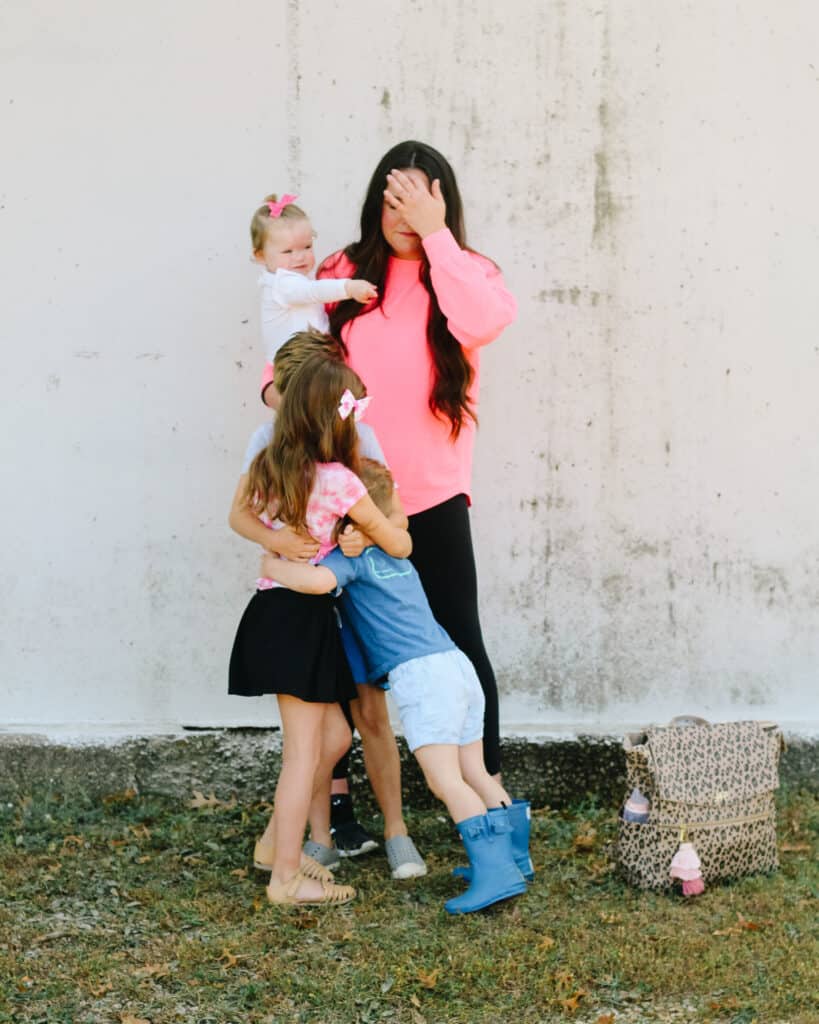 What is Walmart+
Walmart+ is a membership where you'll receive a few additional benefits when you shop with Walmart.
Cost and Sign up
You can sign up HERE for a free 2 week trial
After those two weeks you can choose to pay monthly ($12.95) or yearly ($98). – The annual plan comes to roughly 2 dollars per week ,(based on 52 weeks) and will pay for itself in 2 deliveries per month (based on standard $7.95 delivery cost).
Benefits of Walmart+
Free unlimited delivery – Groceries, toys, clothing, and much more can be delivered. There is a $35 minimum and some restrictions apply. Delivery times vary but can be as soon as same day, and you are given a 1 hour delivery window.
Member pricing on fuel – every little bit counts and your savings of 5 cents a gallon will happen at Walmart and Murphy gas stations.
Mobile scan & go – Sometimes I like to browse the store, or just get out of the house, so when you head into the store you can simply scan your items on your mobile device for a fast, easy check out experience!
Have your Holiday Left on Your Doorstep
Okay you can't deliver your entire holiday… you have to bring your own holiday cheer, but we all know that Walmart is a one stop shop, and I want to show you some things that can be delivered to you with Walmart+ to show you how easy it is.
Keep in mind you can add all your grocery needs to this order and you will be ready to celebrate with those you love most so you have more time to focus on enjoying your loved ones.
Simply click the item you are loving on the image below to shop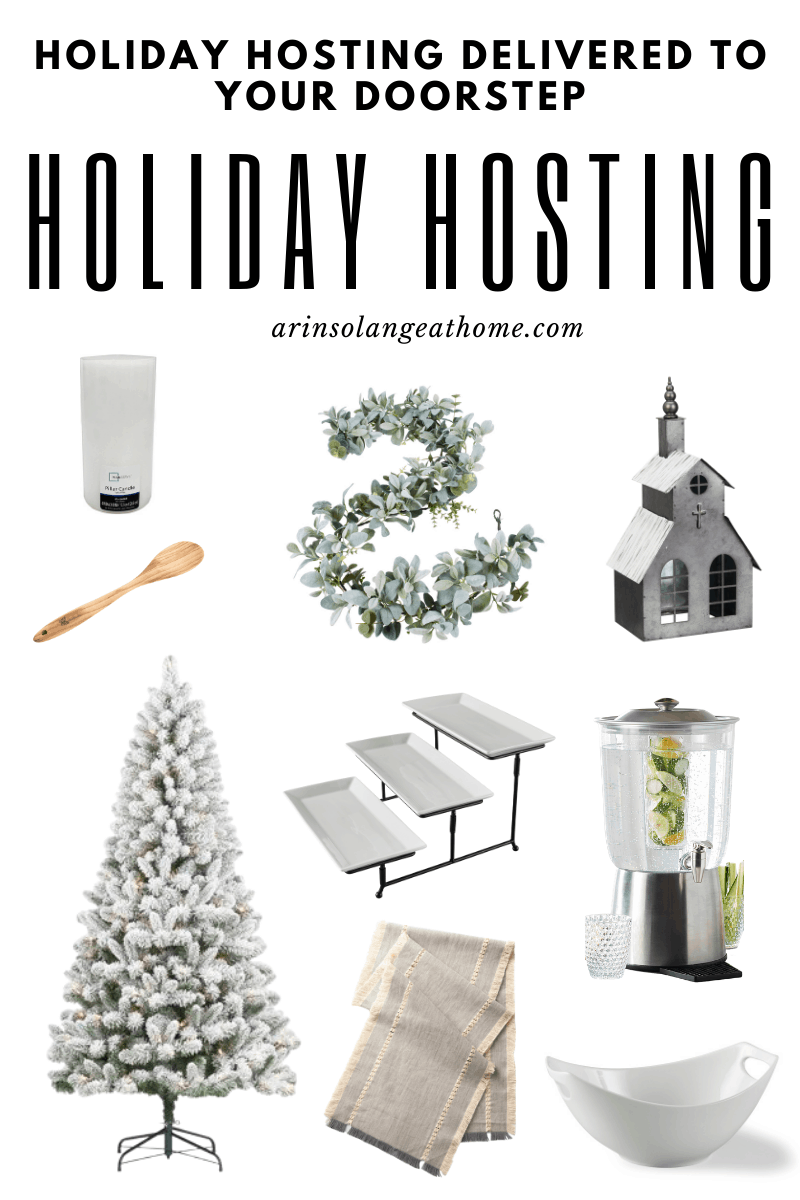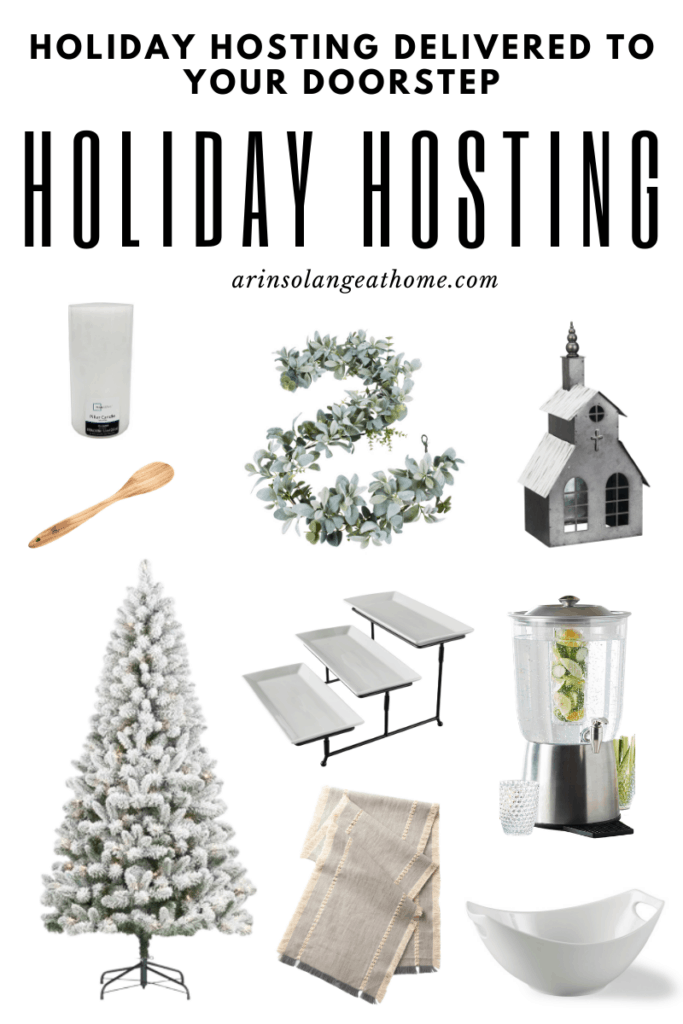 Candles | Garland | Tin Chapel | Tiered Tray | Beverage Dispenser | Spoon | Table Runner | Serving Bowl | Tree
With the round up above I would personally lay down my table runner for texture, then add your lambs ear garland on top. Add in some white candles, and your table will be festive, yet not overdone so there is room for all your simple white serving pieces as shown.
Add in some texture with wood and metallics and you will have a holiday everyone will gush over and you may not have set foot in the store to make it happen!
I am excited to hear how Walmart+ helps you as a busy mom entering the holiday season. Leave me a comment below with your favorite feature, or any other hacks I should implement to get myself on track and ready to tackle the holiday season!