I have been on a mission to have the upstairs of our house "done" before baby #3 arrives in June. This has meant Nesting 2.0 and project after project. Last weeks project was our master bathroom. The previous owners of our home updated the master bathroom fairly recently, so it didn't require a ton of work, however the updates and color choices were definitely not to our taste. I prefer my home to feel bright and airy and the bathroom did not have that feel. So with that came an update including blue bathroom cabinets!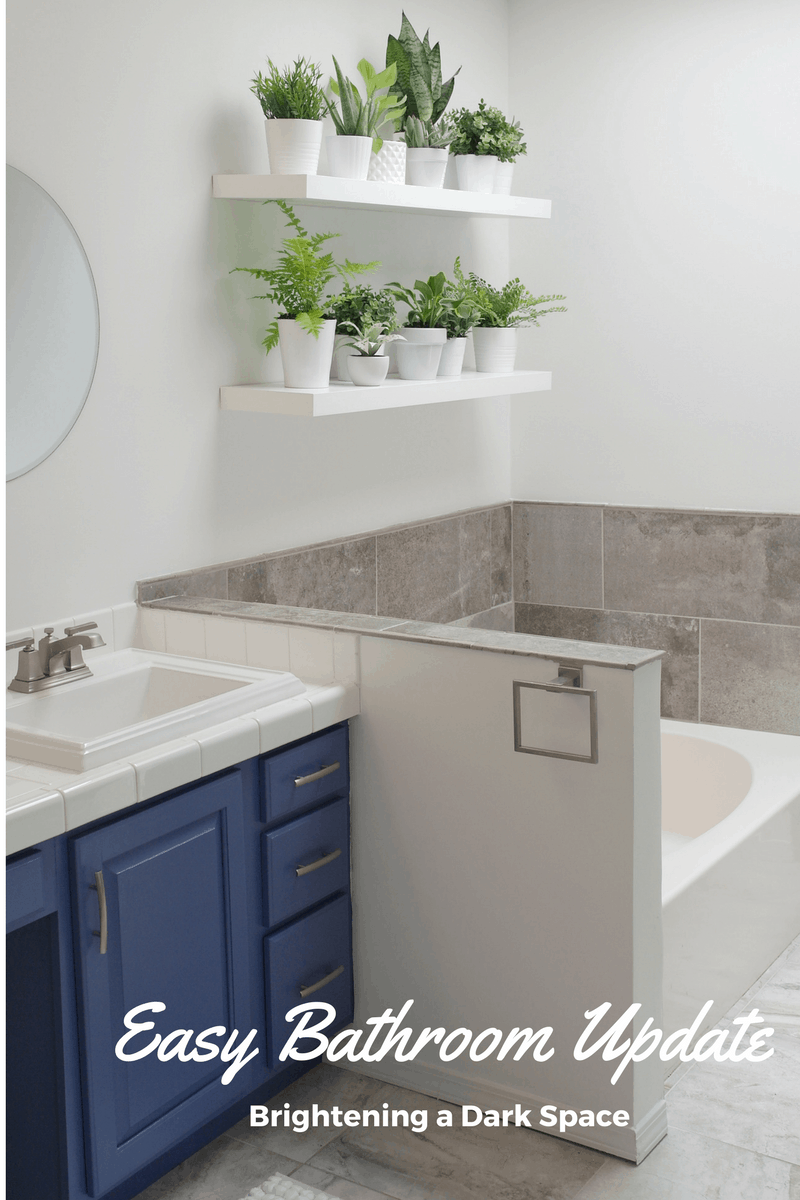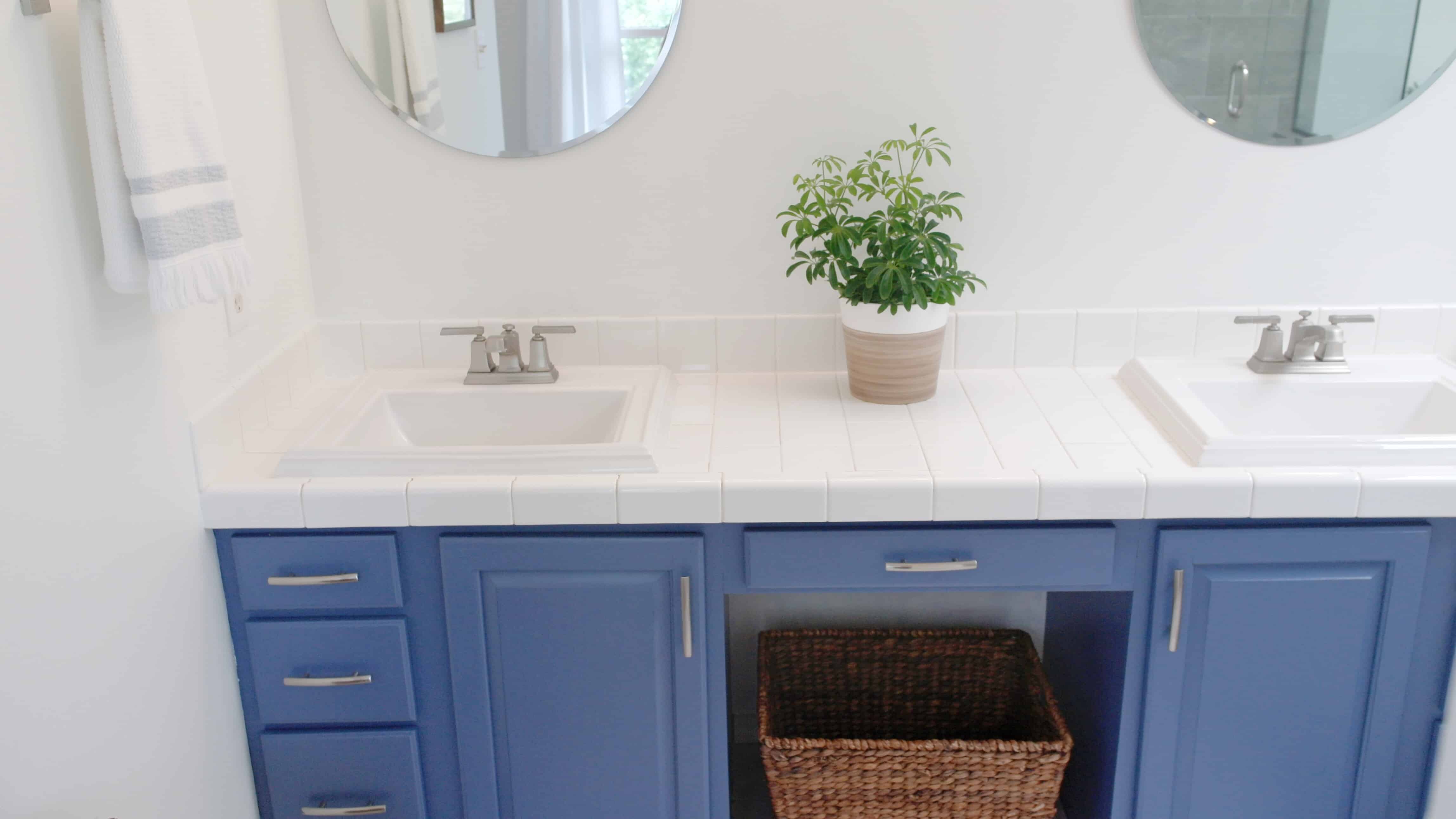 Here is a before shot (with the previous owners decor)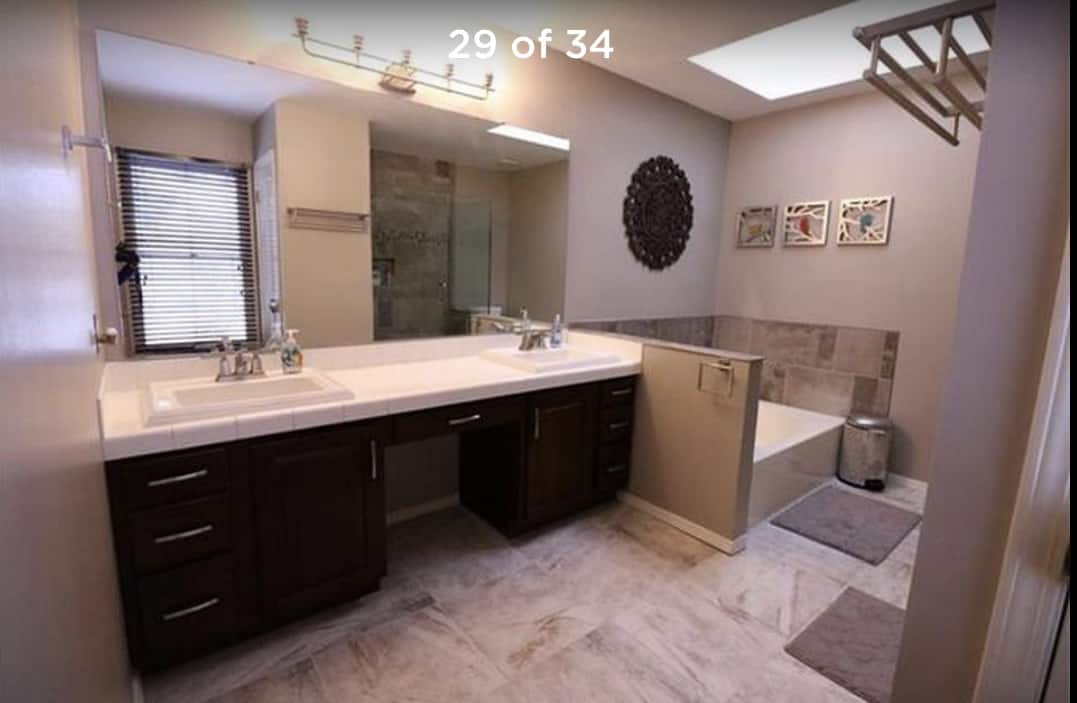 While scrolling through Pinterest I saw a pin from Kate over at housemixblog and knew I had my inspiration. She had created a plant wall that I knew would be perfect under the skylight in our bathroom and could be executed fairly easily! The current tile in our bathroom is grey and the paint was a bit of a 'griege' tone so I knew with a few little tweaks and her amazing plant wall it would brighten the space on a budget.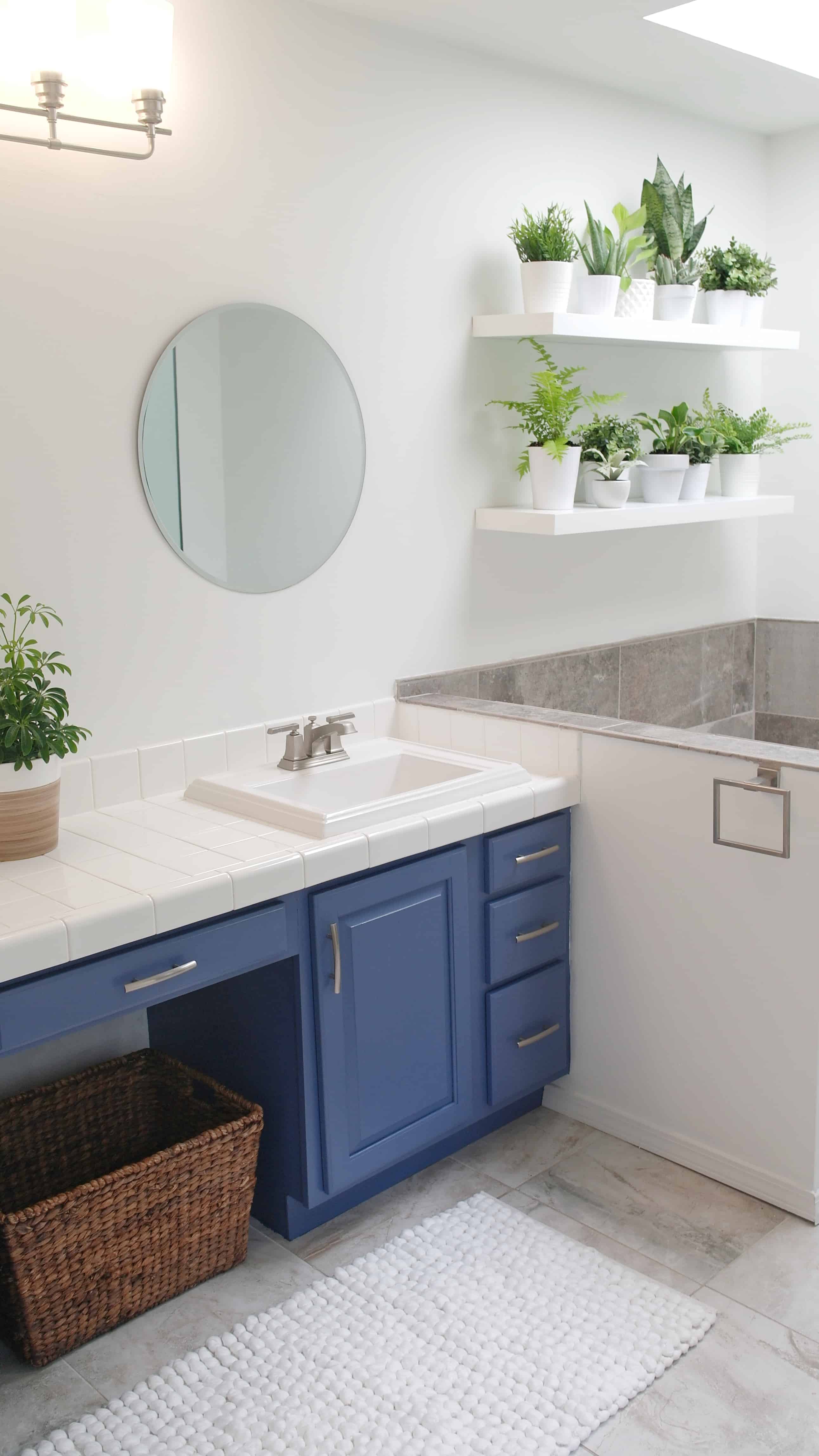 First off the whole space went from griege to white. I went with Behr -Falling Snow.
Next we removed the current mirror that was WAY too big for the space and replaced it with two round mirrors. (there is a hallway from our master to master bath with 3 MASSIVE mirror doors…so less mirror in the bathroom was a must ha)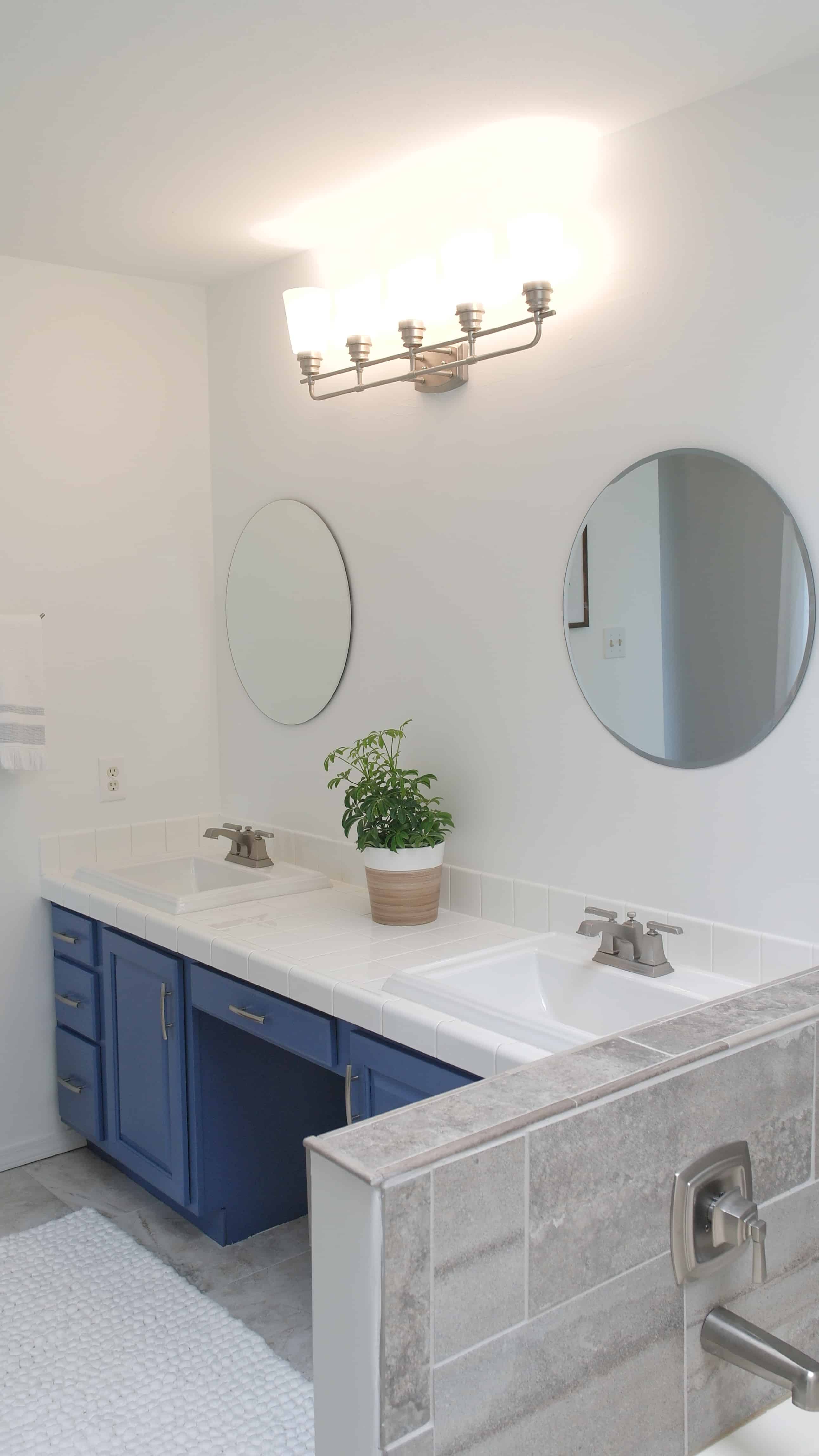 The vanity, although in great shape was also a dark brown and truly did nothing for the space in my opinion, so I gave the cabinets a breath of new life with a coat of paint. I went with a medium blue to keep things light but somewhat timeless. (paint color : BEHR layers of ocean in a satin finish)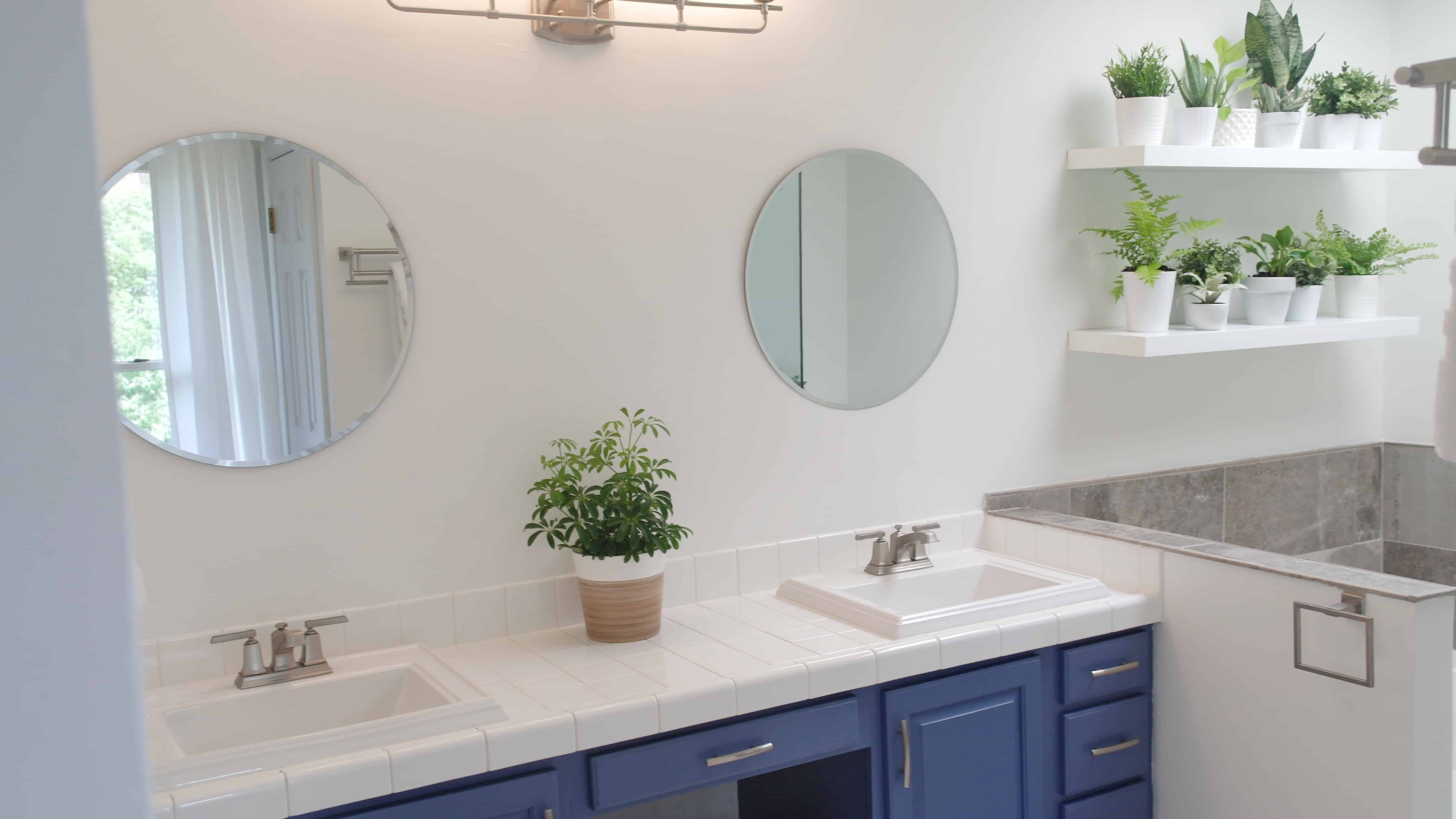 Next was hanging my IKEA Lack shelves and filling them with plants of various sizes and shapes. Similar to Kate I did a mix of fake and real plants and kept them all in white pots for a somewhat uniform look.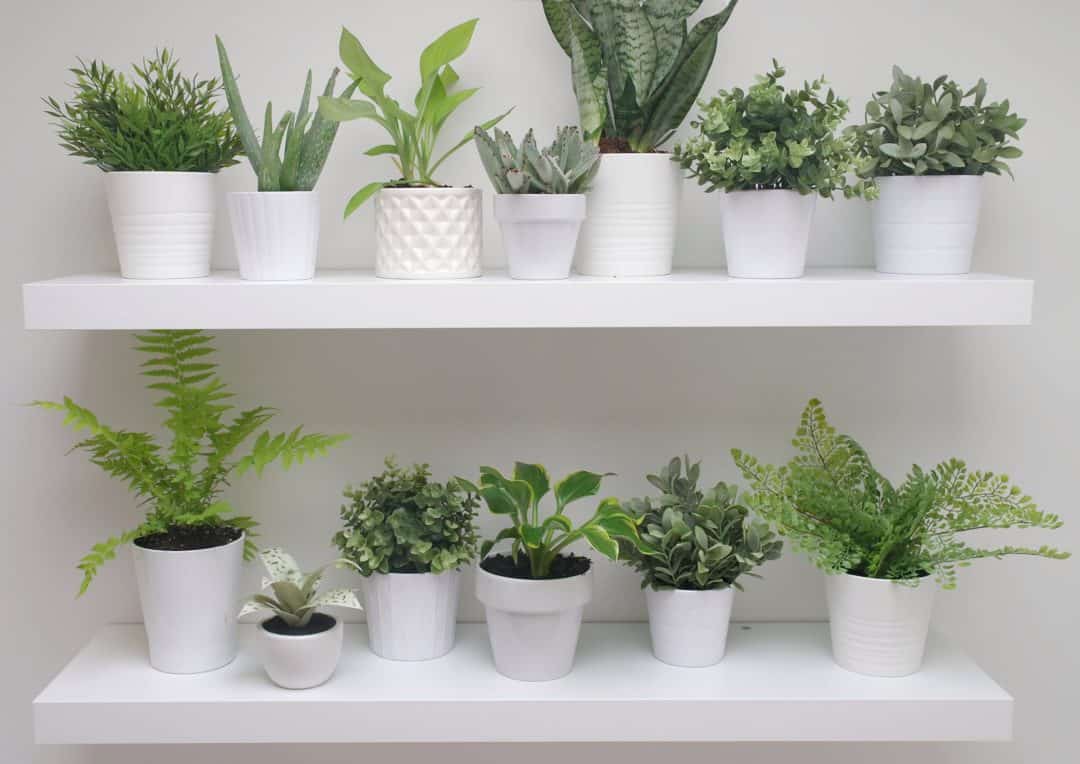 Last was just adding a few little accents. I put a couple of planters in other spaces to tie things together and some blue candles by the tub. This piece of framed art was perfect for tying together the blue, green, and browns that were still in the space.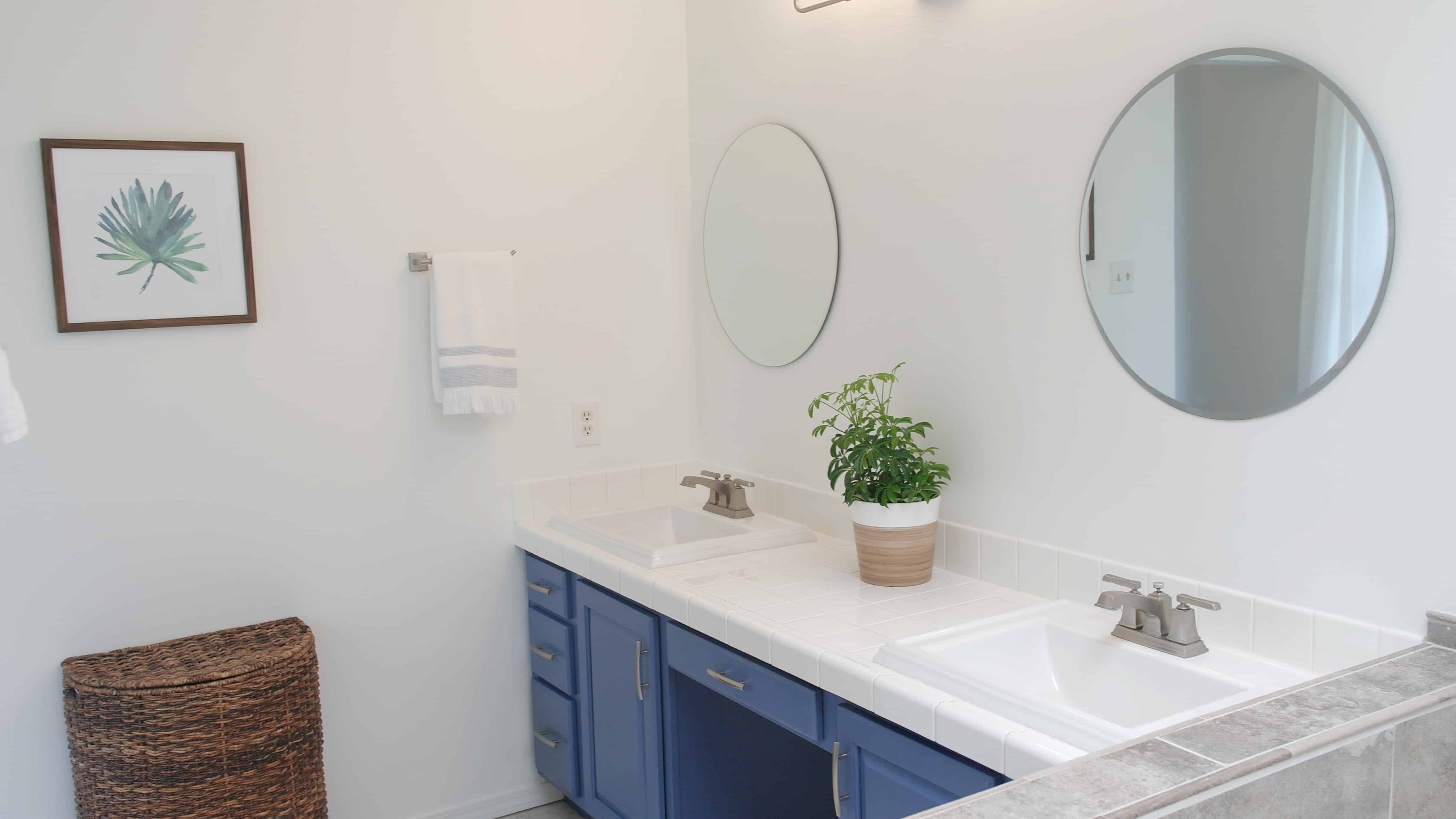 How do you brighten a space on a budget? Let me know if I can answer any questions about this simple project!
SaveSave