This Modern Stylish Nursery round up contains affiliate links.  
The time has finally come.  Jack is moving out of his bedroom in the next week or two and that means I can fully dive in on the nursery.  I seriously can't even explain my excitement to start giving this little lady a space of her own.  (We can ignore the fact that I am terrified about the fact that Jack and Walker may never sleep again once they are in the same room!).
I have gone back and forth on the final look I wanted for her room, but I think I finally have a great game plan.  In the mean time I thought it would be fun to share these fun rooms, some of which are past rooms I have done, as well as friends nurseries that have given me great inspiration, and I think you will all love them too!
Modern Stylish Nursery Round Up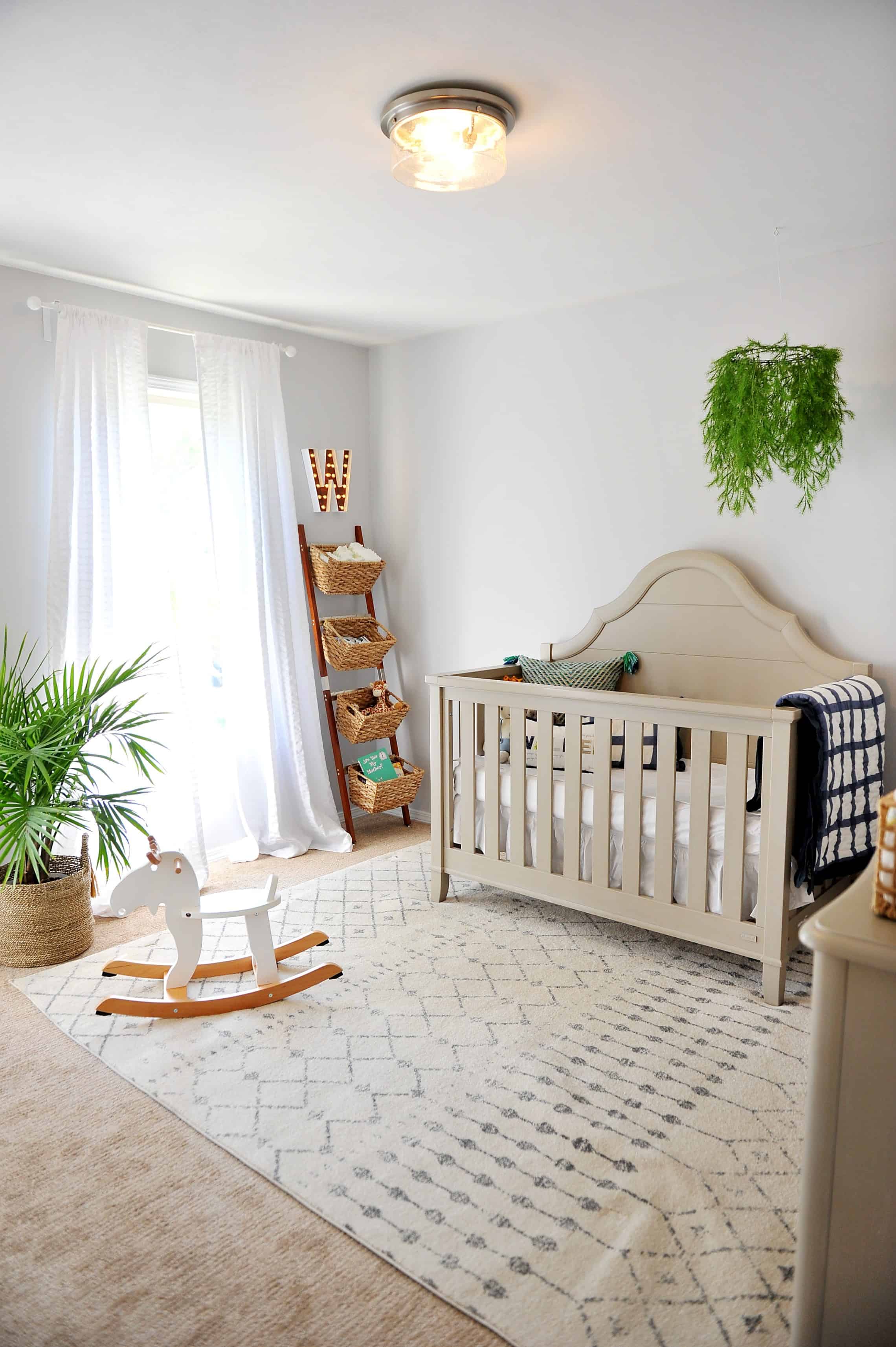 The first nursery is my son Walker's nursery that we just disassembled.  I LOVED how bright, airy, and neutral his room was, and at no point did I get tired of it.  You can check out many more pictures of the room here, and get all the details and links needed to recreate this nursery in your own home!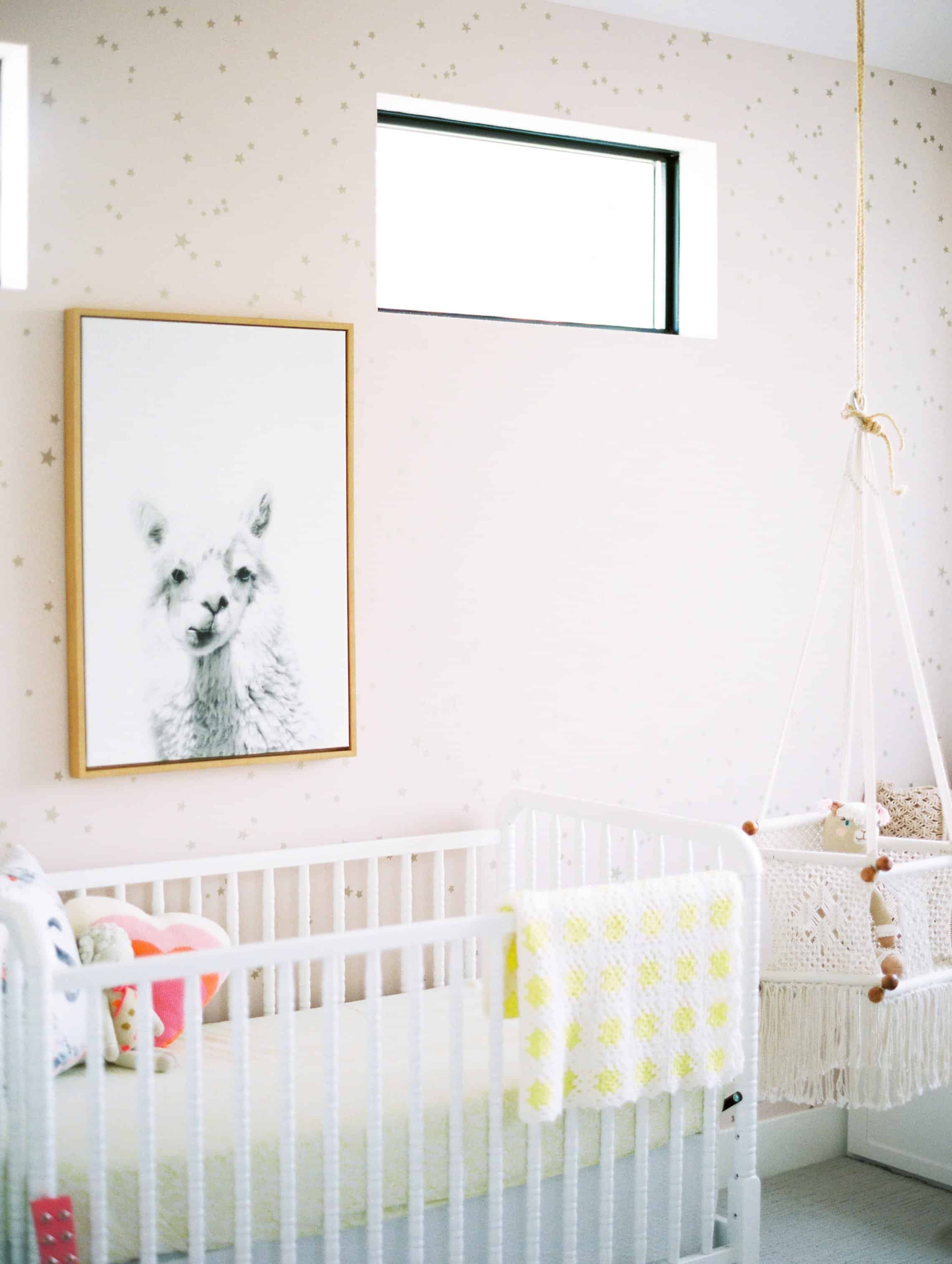 Next up is this gorgeous nursery that Ashley created for her daughter Story.  I actually shared all the details to this room HERE in a guest post, but lie I said there, Ashley has flawless decorating style and her home is beyond gorgeous.  (Be sure to follow her on Instagram and check out her highlight with home tour…you will die!).   Again head to this page for more details on Story's room.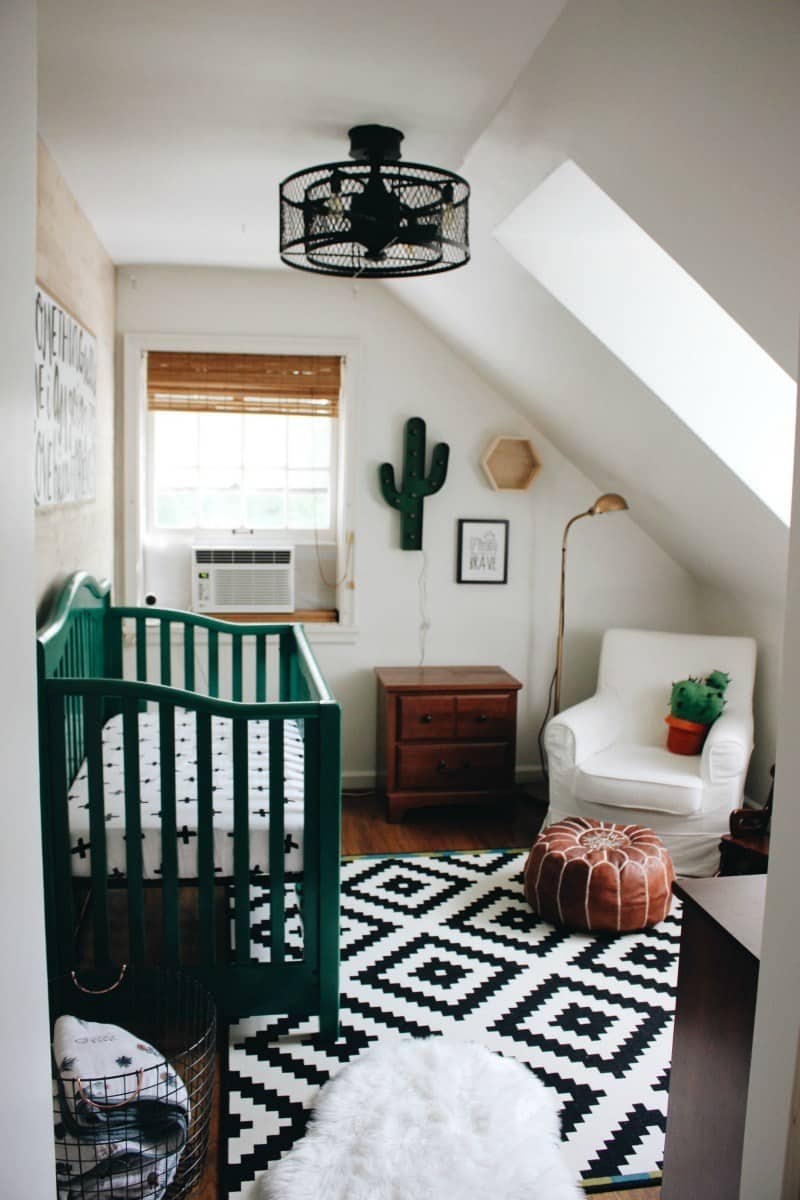 My friend Courtney hit her son, Finn's Nursery OUT OF THE PARK.  It is every bit of perfection. She has a full blog post here showing more photos, and talking all the details.  I can't get over how much the gorgeous roof lines really added to the charm of his sweet room.  (see her daughters shared room in this blog post too!)
My friend Chelsee knows how to do blush perfectly when it comes to decor.  She is a mom of 2 little girls, and perfectly sprinkles blush all over her home. Check out this blog post to see how she decorated her youngest daughters room with the perfect blush feminine touches, and a floral wall that you could just die over!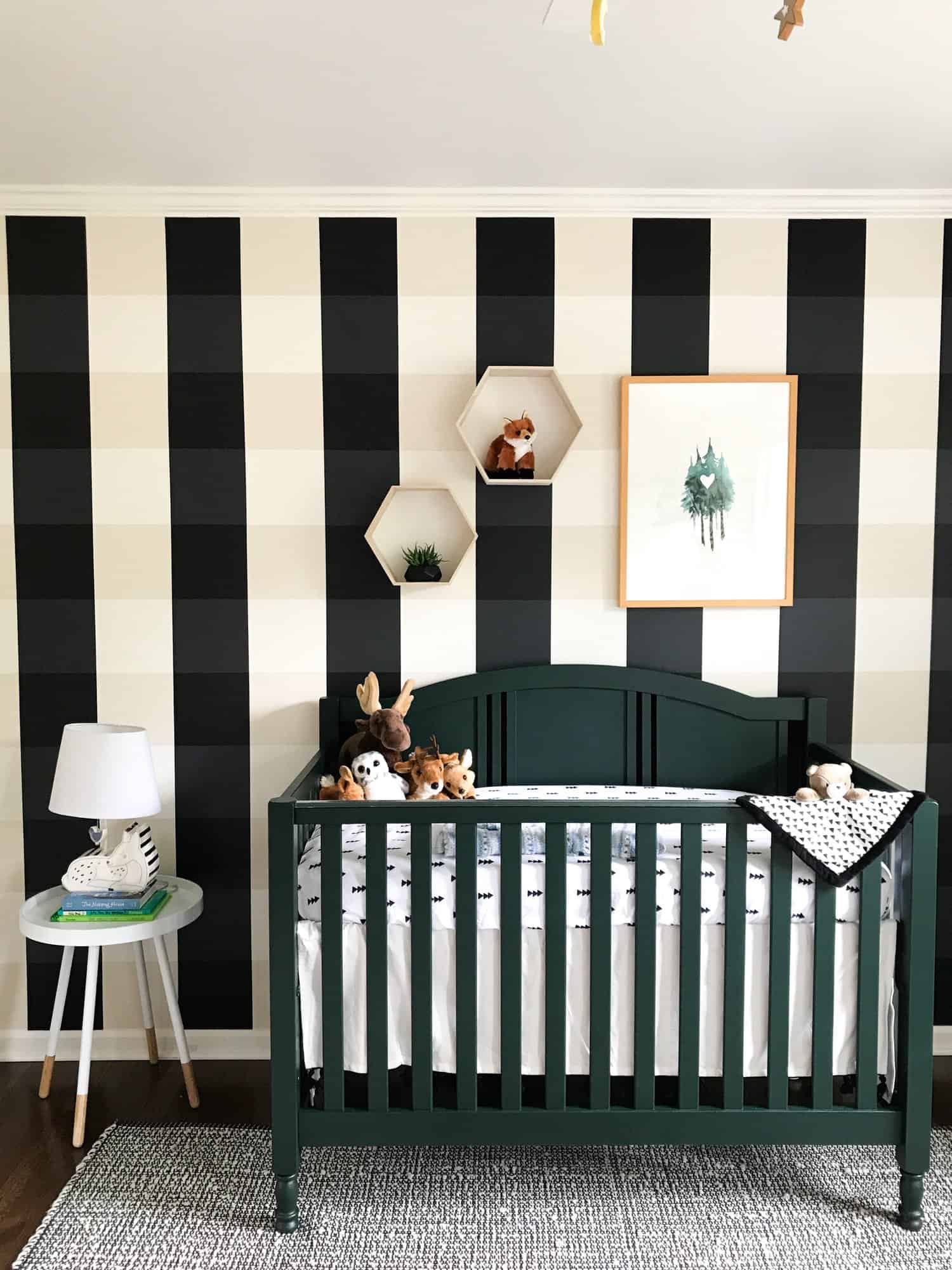 Stephanie, from First Thyme Mom, featured her friends Woodland Creatures nursery on her blog a couple of years ago, and seriously it is a room I still swoon over.  The walls, the subtle accents to add color, and basically everything else you see is perfection.  If you are expecting a baby boy, this is a room he could grow into for years.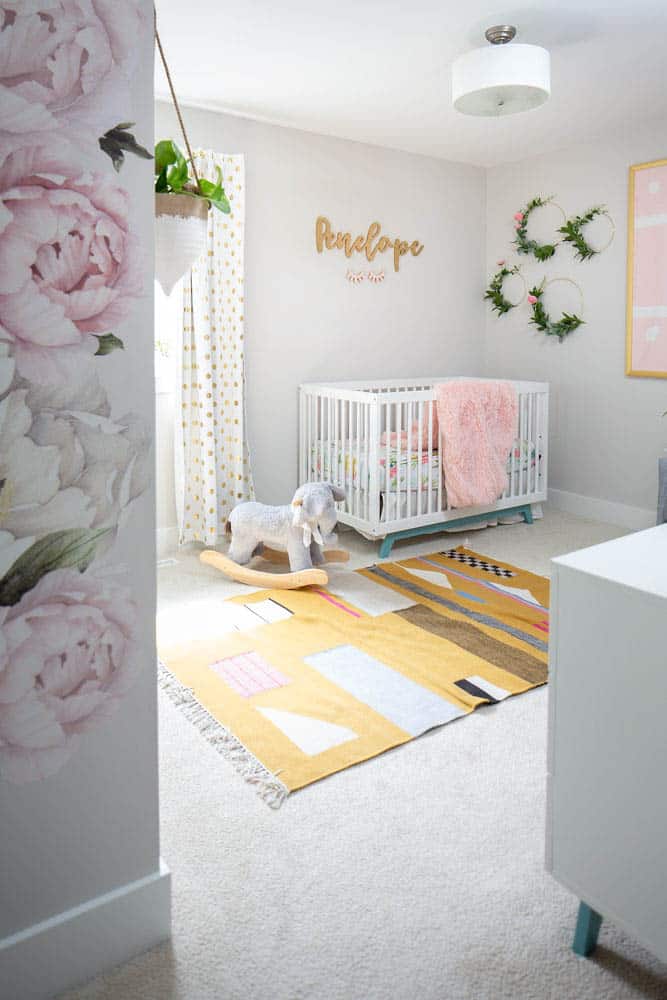 If you don't follow my friend Jen on Instagram, then you may not realize that her entire home is BOLD and GORGEOUS.  She decorates every room to perfection, with splashes of Anthropologie everywhere you look…and if you ask me thats basically perfection.  Her daughter's nursery is gorgeous, fun, and playful, and allows for so much change and growth as she gets older.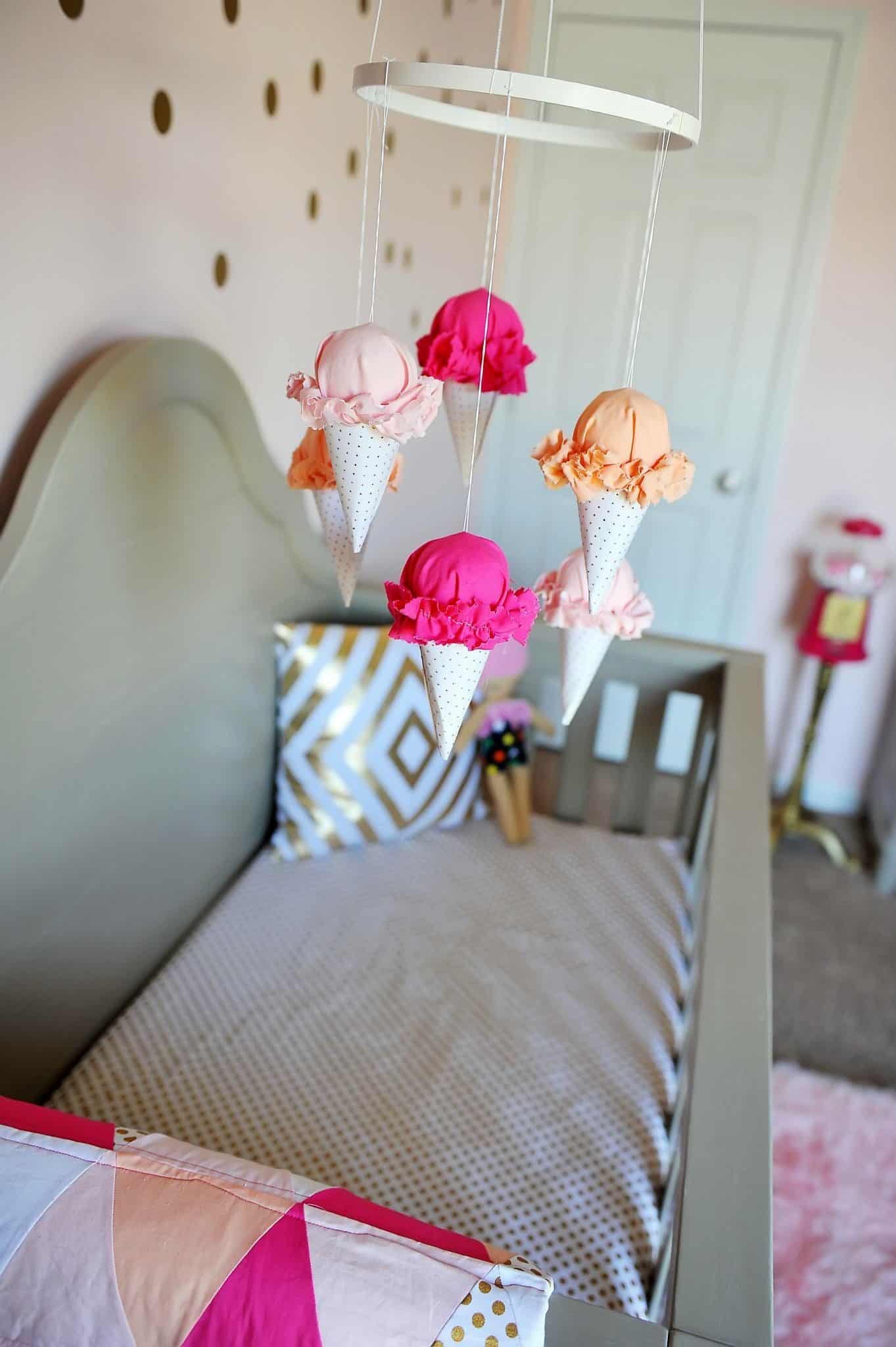 My daughter Avé's room in our last house was definitely early in my decorating life, however there are so many aspects that I still love.  Her playful ice-cream cone mobile, and the gumball machine are aspects that I still love and have stood up to the test of time. Check out the whole post here. 
I hope you got some amazing inspiration from some amazing ladies in terms of a modern stylish nursery, and be sure you are following me on Instagram to see what I do in our next babies room! Leave me a comment if you have any questions!