It's that glorious time of the year yet again, where we all scramble to buy the hot items from the Nordstrom Anniversary sale. I am no fashion blogger, but I do love to grab some of the staple items that I love at a great price.
this post contains affiliate links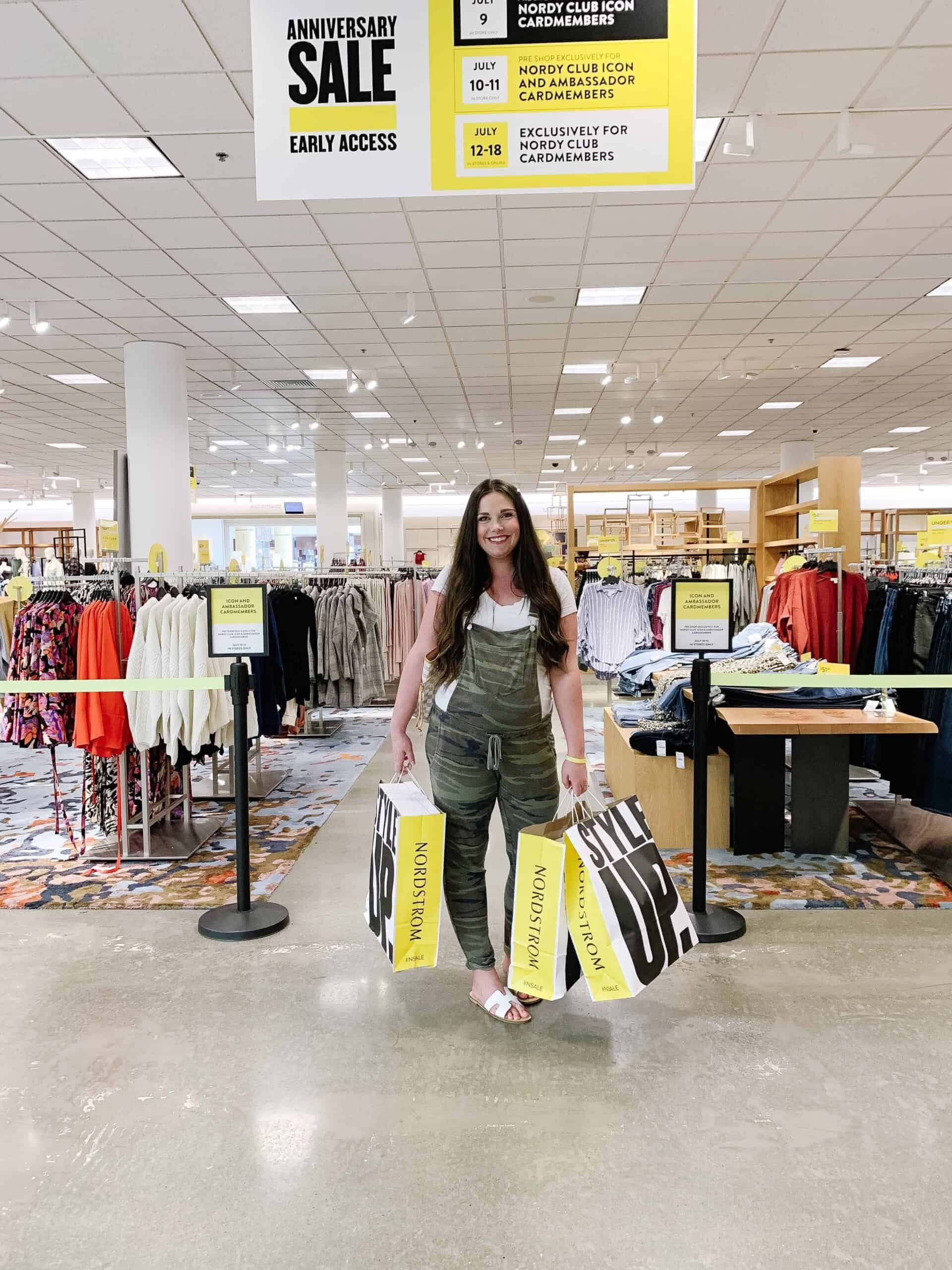 Nordstrom Anniversary Sale Picks
This year is a bit different than most – the world is in a fragile state, and I am trying hard to both share great items that I MYSELF am excited about, while also being sure not to spam you with a million links you don't need.
I tend to use the Nordstrom anniversary sale to get some fall fashion staples, as well as great back to school clothes and shoes for my kids. Aside from that it is a great time to get Christmas gifts early, and stock up on some quality items that are marked way down.
Shopping the Sale
Shopping the sale is always done in tiers – card holders and higher spenders can shop sooner than the general public. I am going to give my tips and disclaimers below on that!
Things do sell out – That shouldn't make you feel pressured to buy things you don't need. But also it is worth noting
Nordstrom is great about returns – So don't feel like you can't return things you change your mind on or don't fit (especially important this year when you will likely shop online).
Some items will go on sale later – Some items will be on sale later – maybe. There is no guarantee and there are items that I think are worth doing 100% on the sale for unmatchable prices, but it is worth noting.
Commission for Bloggers & How I am Handling the Sale
If you are reading this post you most likely found it on Pinterest or follow me on social media.
I think it is worth noting – Nordstrom added a wishlist option this year. I say – if that makes your life easier of course use it. But know that unless you click 1 link from my post (or any other bloggers post) and add to cart after you won't be giving them credit.
Some don't care about that – and that is also FINE! But it is a question I am asked frequently. So if you learned about a product and fell in love because of a specific blogger it is beyond helpful for you to buy that product after shopping their link – this commission is at no cost to you!
On that note – I will be covering this sale. I shop it. I love it. But I will not be updating and adding as much as in the past. I want you to be able to shop my favorite items while not being stressed about the sale during an already really stressful year!
Now that we have covered all of that – below are my favorite items in each category, as well as my big 'must have' items. The items on that list are items that I tend to think you won't find again at a similar price.
Kids/ Baby Picks
Sometimes this is the best time to get some staple baby and kiddo items – last year we got Goldie her carseat on the sale and they have the same deal (which is a great deal!) again this year.
There are a few other staples that I think are always worth it – Baby bling bows are always marked way down and are the best bows ever, and the shoes especially Uggs and hunters are great. Almost all of this is stuff I am getting myself or already own!

Picks for Her
Jeans, shoes and sweaters are always my go to on this sale! The black and denim jeans I linked are both pairs I own and love.
I also think this is always a good time to get SPANX leggings and Zella at great prices – and Nordstrom PJs are by far my favorite.

Home Picks
Last but not least – some picks for home. I didn't choose a lot on this. Mostly because honestly – I didn't think that many of the great items were a big enough savings to note. I will say that the Barefoot Dreams blankets are very soft, and the new leopard print comes in several shades and is so cute!

Pin The Image Below
Hopefully that helped you find some great picks from this years Nordstrom Anniversary Sale and you are able to stock up on some items you will love – I am going to TRY to head into the store to do some try ons during the sale so be sure to be following me on Instagram (@arinsolange) to see everything I get.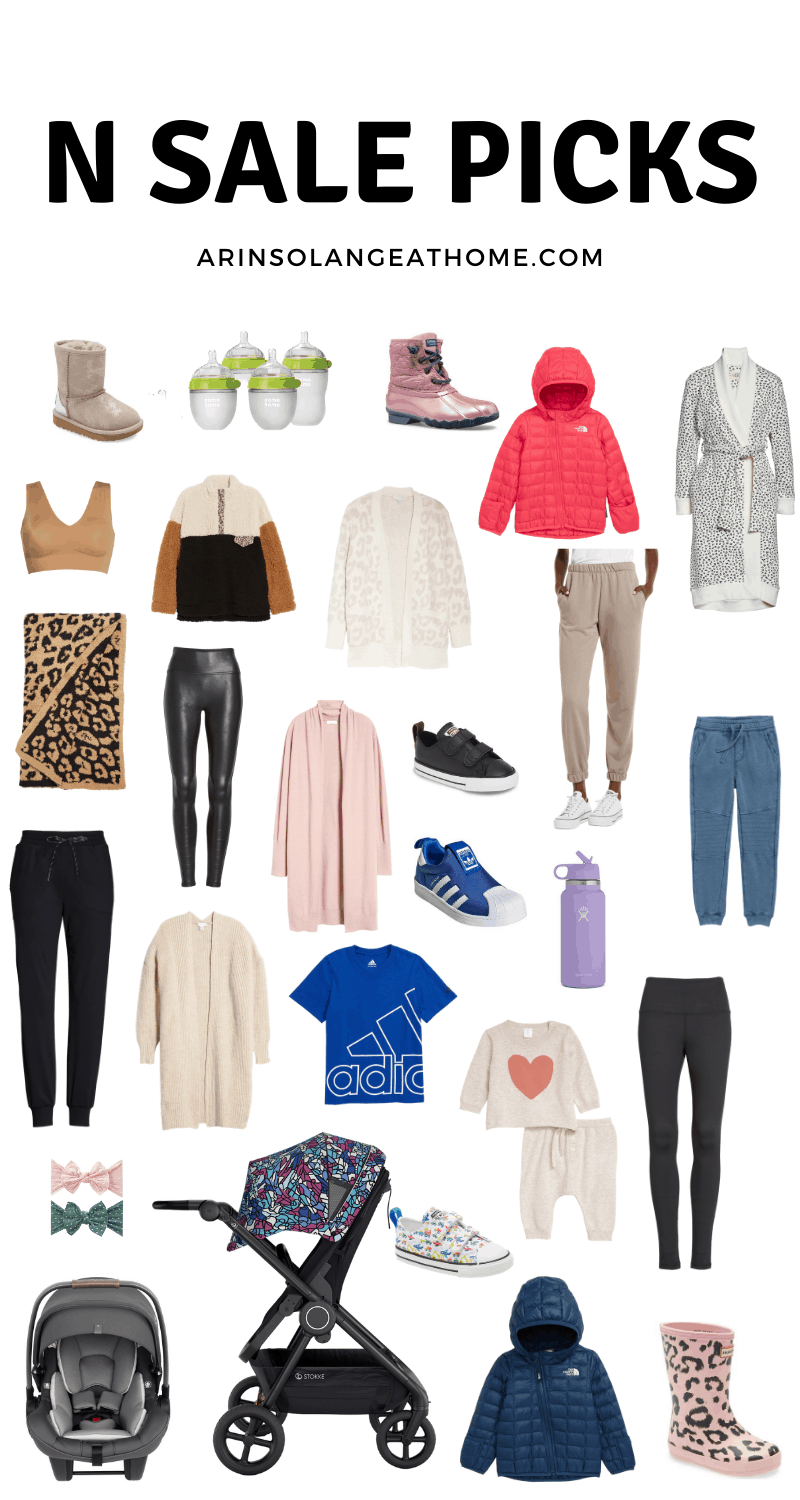 SaveSave