It's that glorious time of the year yet again, where we all scramble to buy the hot items from the Nordstrom Anniversary sale. I am no fashion blogger, but I do love to grab some of the staple items that I love at a great price.
this post contains affiliate links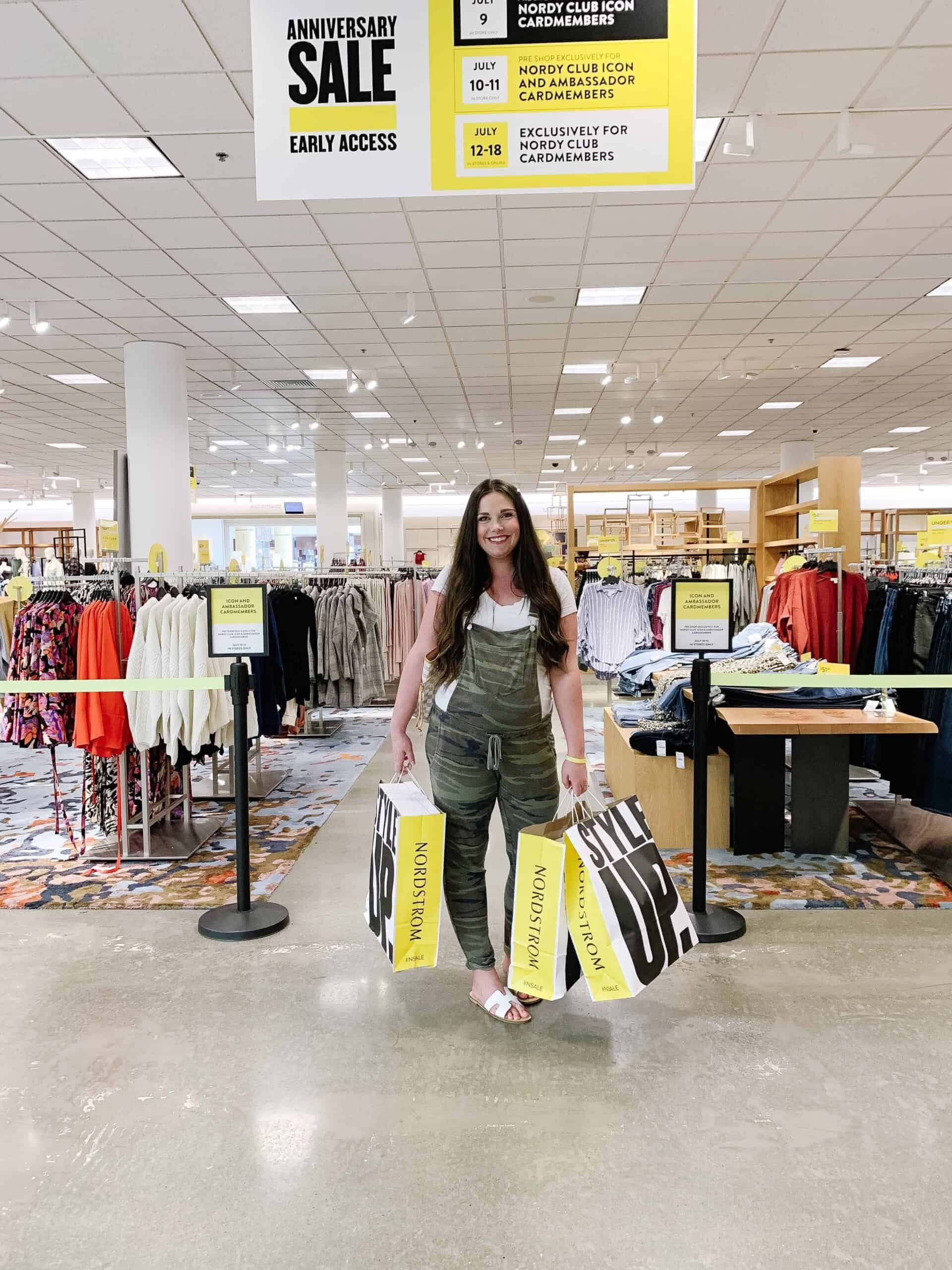 Nordstrom Anniversary Sale Picks
This year is a bit different than most – the world is in a fragile state, and I am trying hard to both share great items that I MYSELF am excited about, while also being sure not to spam you with a million links you don't need.
I tend to use the Nordstrom anniversary sale to get some fall fashion staples, as well as great back to school clothes and shoes for my kids. Aside from that it is a great time to get Christmas gifts early, and stock up on some quality items that are marked way down.
Shopping the Sale
Shopping the sale is always done in tiers – card holders and higher spenders can shop sooner than the general public. I am going to give my tips and disclaimers below on that!
Things do sell out – That shouldn't make you feel pressured to buy things you don't need. But also it is worth noting
Nordstrom is great about returns – So don't feel like you can't return things you change your mind on or don't fit (especially important this year when you will likely shop online).
Some items will go on sale later – Some items will be on sale later – maybe. There is no guarantee and there are items that I think are worth doing 100% on the sale for unmatchable prices, but it is worth noting.
Kids/ Baby Picks
Sometimes this is the best time to get some staple baby and kiddo items – last year we got Goldie her carseat on the sale and they have the same deal (which is a great deal!) again this year.
There are a few other staples that I think are always worth it – Baby bling bows are always marked way down and are the best bows ever, and the shoes especially Uggs and hunters are great.  Almost all of this is stuff I am getting myself or already own!
Shop Nordstrom Anniversary Sale Boys' Fashion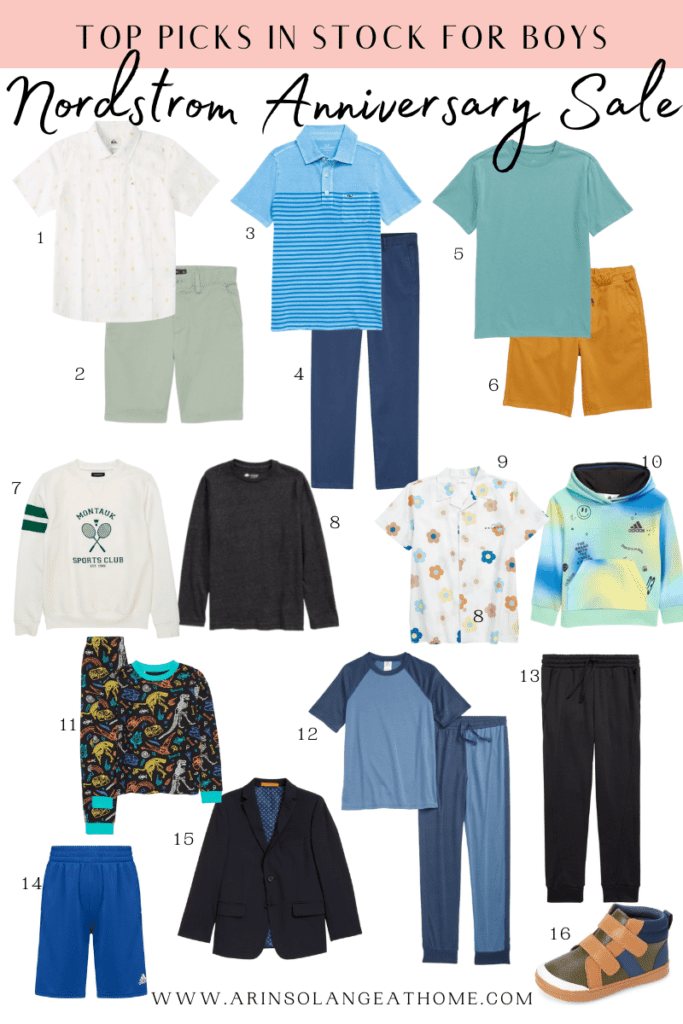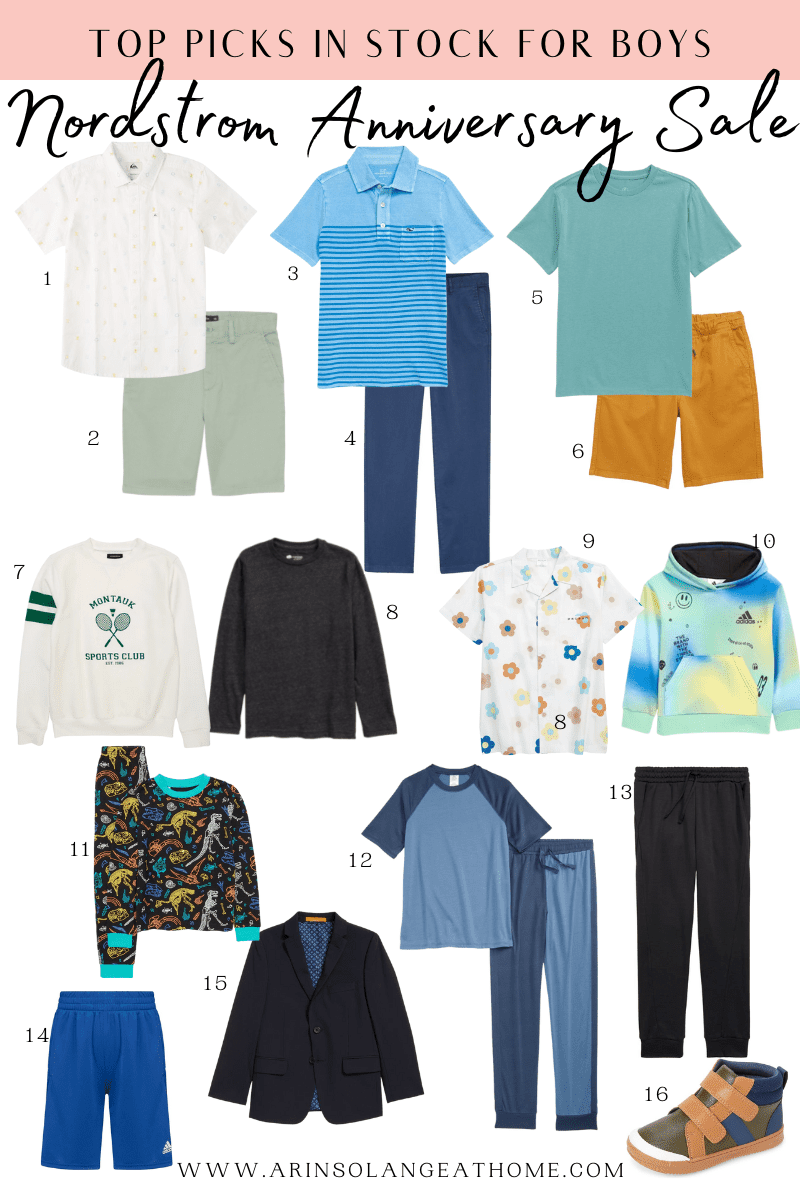 1  | 2  | 3  | 4  | 5  | 6  | 7 | 8  | 9 | 10  | 11  | 12 | 13  | 14  | 15  | 16
Shop Nordstrom Anniversary Sale Girls' Fashion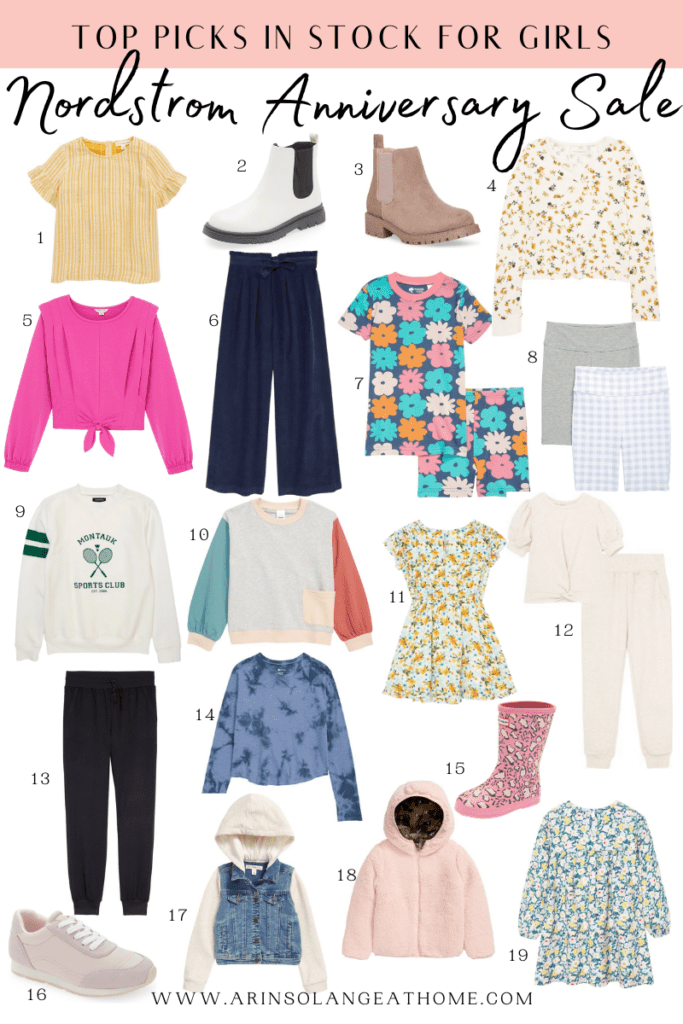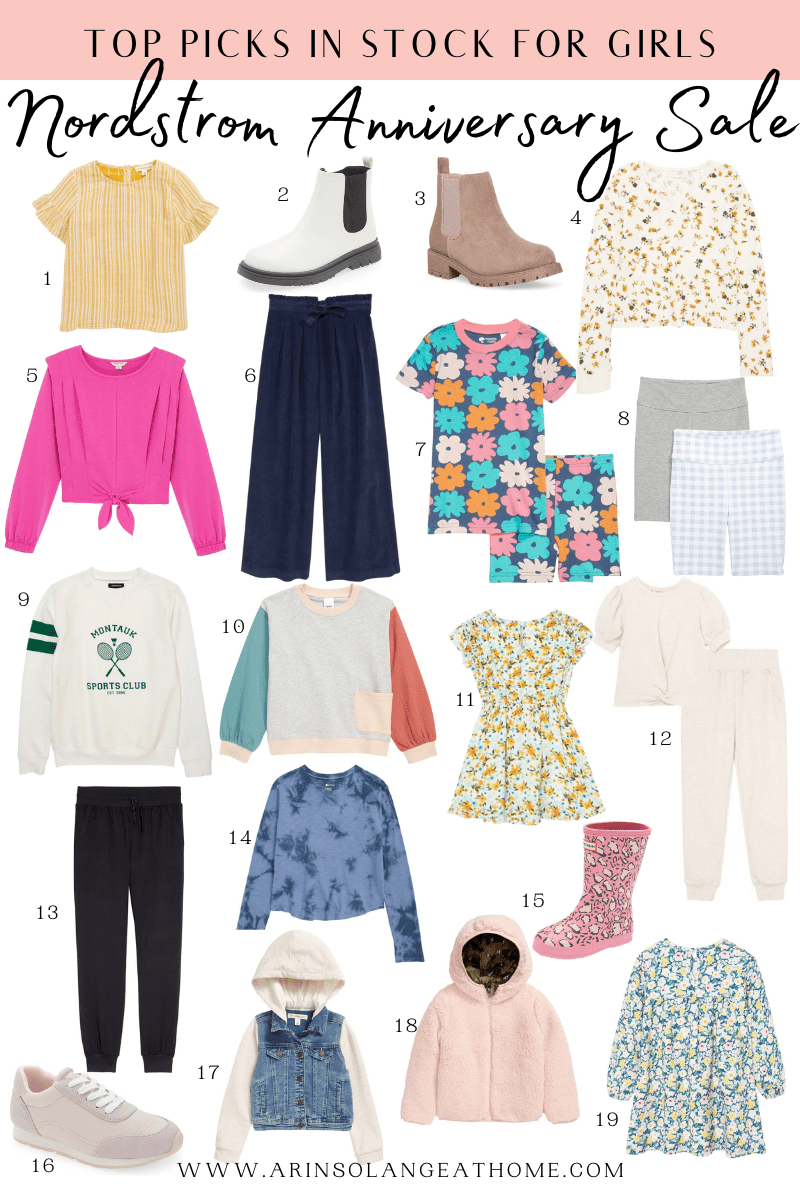 1  | 2  | 3  | 4  | 5  | 6  | 7 | 8  | 9 | 10  | 11  | 12 | 13  | 14  | 15  | 16 | 17  | 18  | 19
Shop Nordstrom Anniversary Sale Baby Picks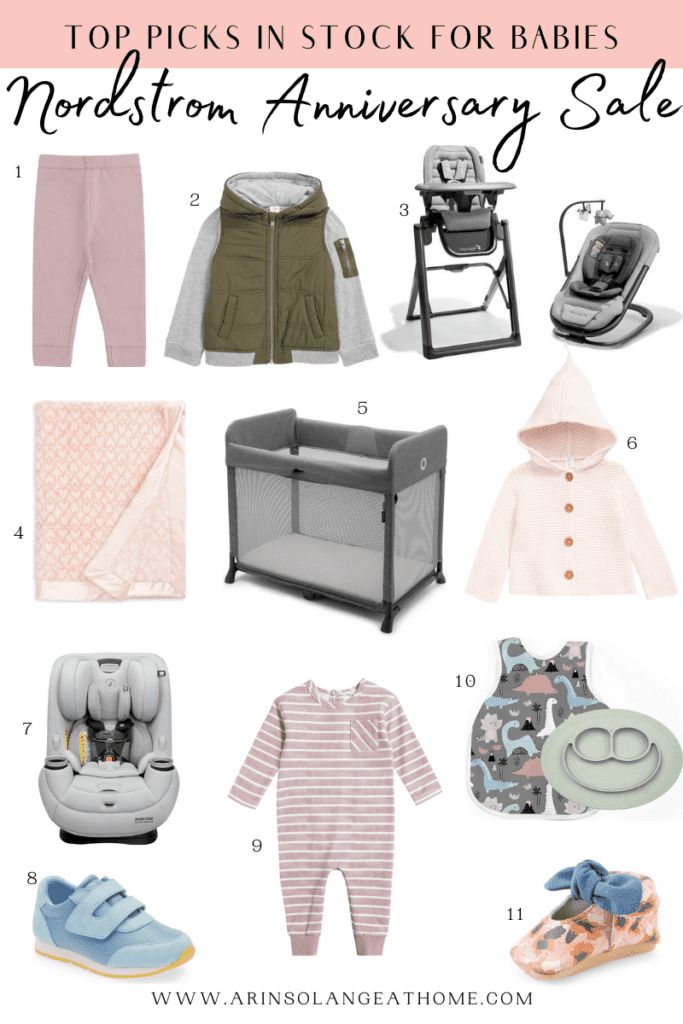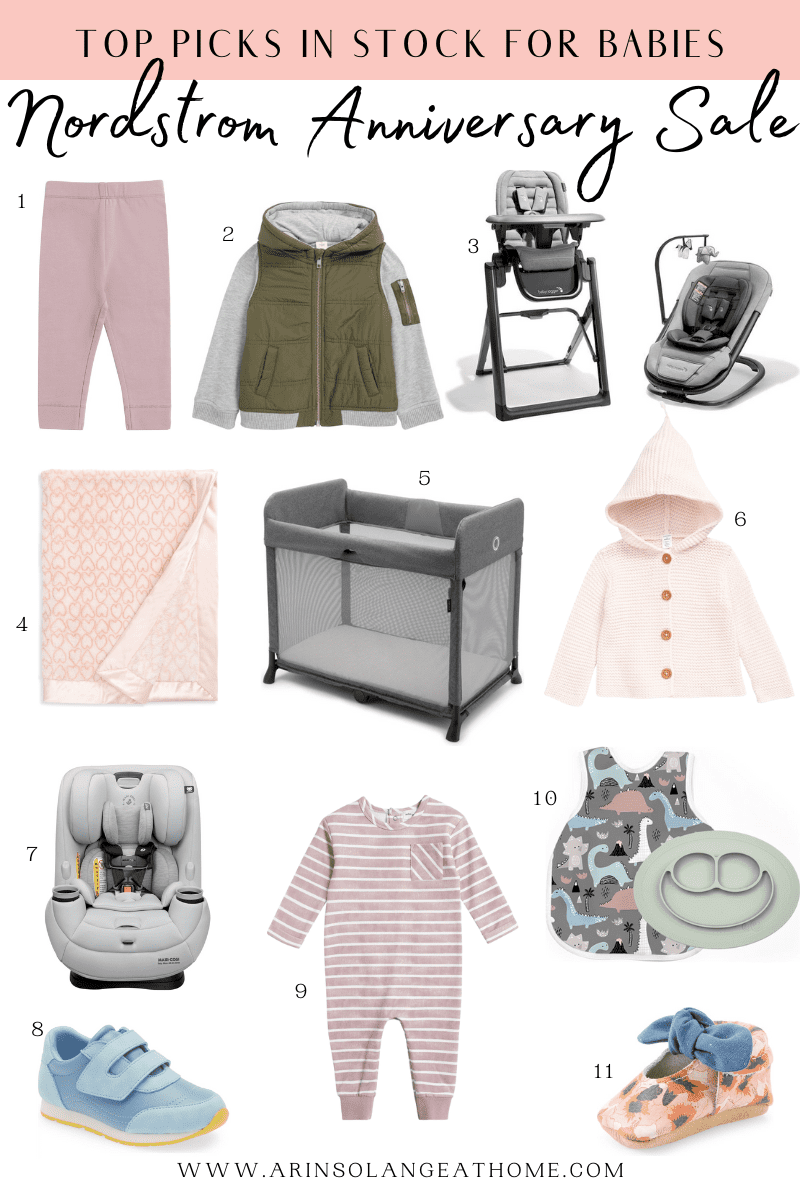 1  | 2  | 3  | 4  | 5  | 6  | 7 | 8  | 9 | 10  | 11 
Picks for Her
Jeans, shoes and sweaters are always my go to on this sale!
I also think this is always a good time to get SPANX leggings and Zella at great prices – and Nordstrom PJs are by far my favorite.
Fashion is most definitely not why most of you follow me or read my blog. Not to say I don't think I dress well, but I definitely have more fun dressing my kids and my home. The reason every blogger, fashion enthusiast, and basically just everyone LOVES this sale is because this isn't items going on sale as an end of season sale, but instead great items that are going to be hot looks for the season that you can get ahead of time on sale.
Shop Nordstrom Anniversary Sale Women's Fashion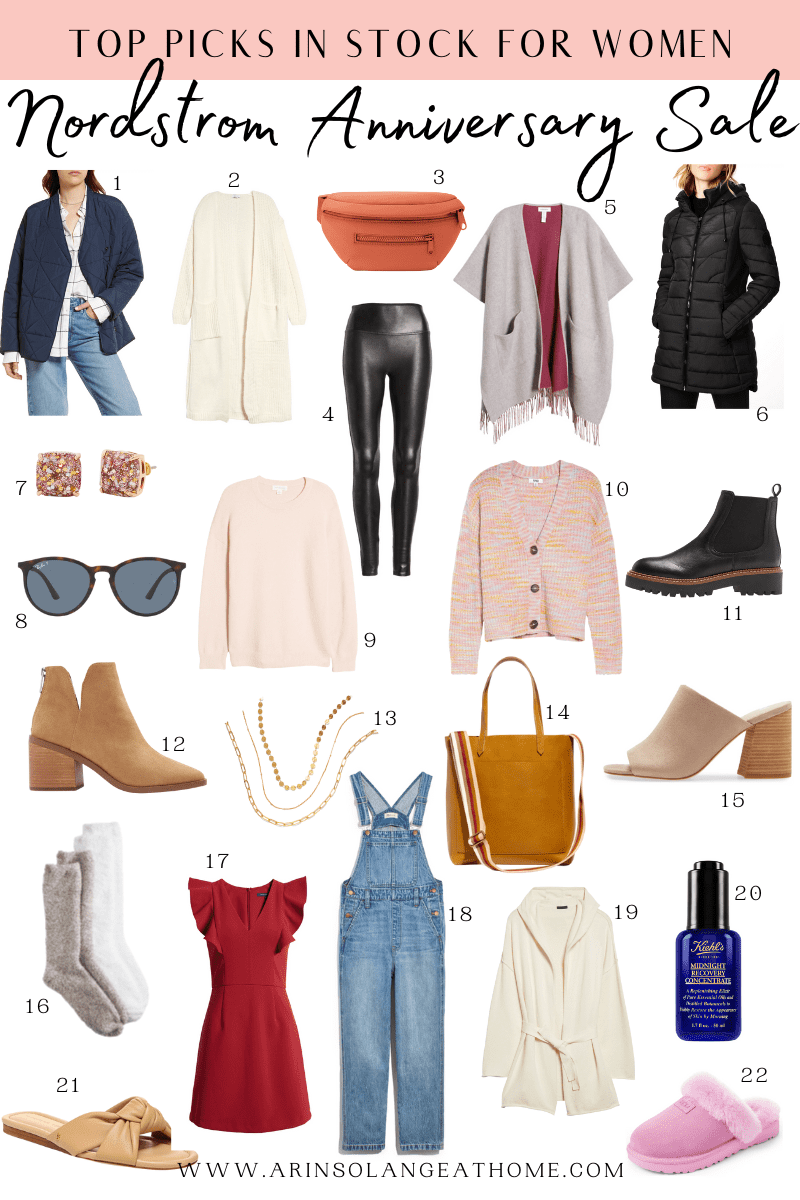 1 | 2 | 3 | 4 | 5 | 6 | 7 | 8 | 9 | 10 | 11 | 12 | 13 | 14 | 15 | 16 | 17 | 18 | 19 |
Home Picks
Last but not least – some picks for home. I didn't choose a lot on this. Mostly because honestly – I didn't think that many of the great items were a big enough savings to note. I will say that the Barefoot Dreams blankets are very soft, and the new leopard print comes in several shades and is so cute!
Shop Nordstrom Anniversary Sale Home Picks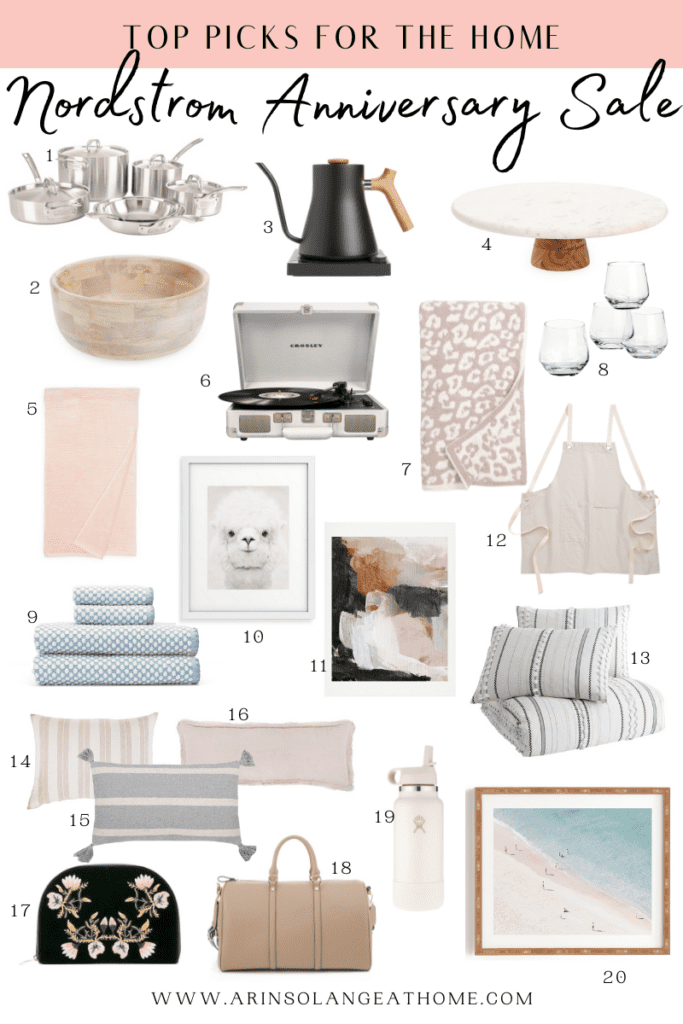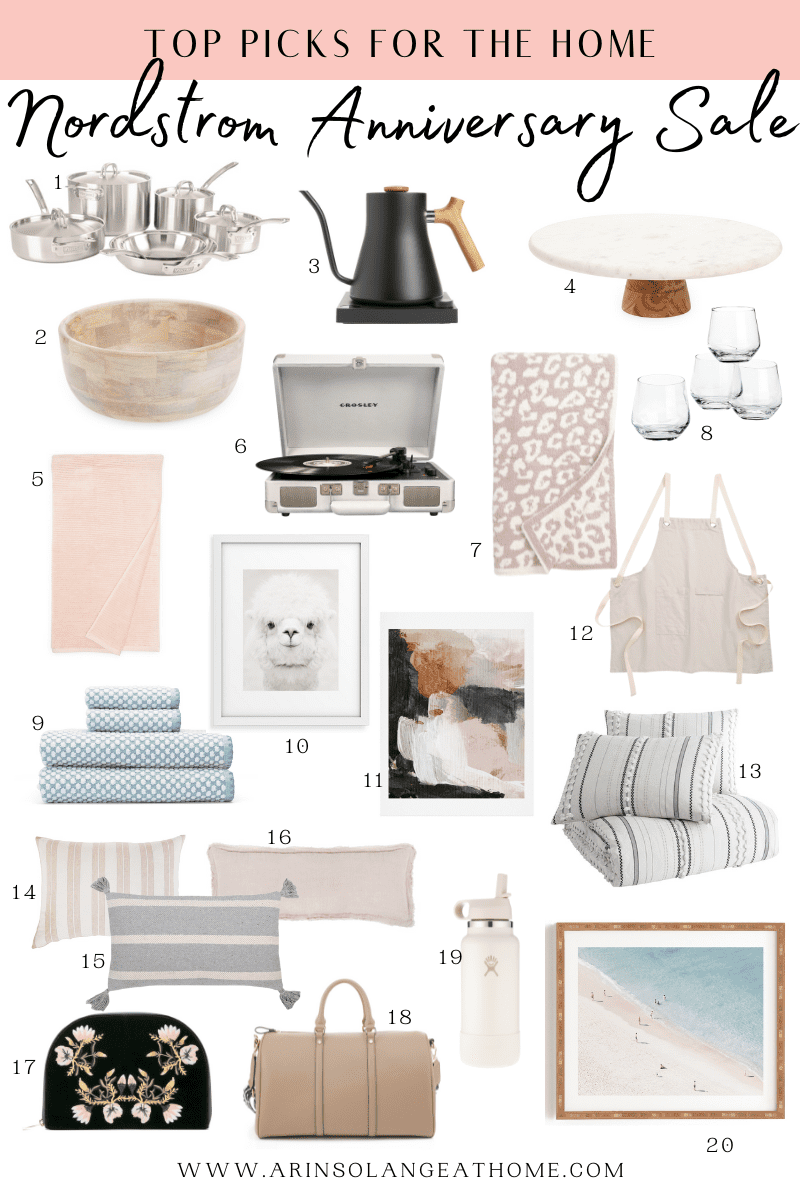 1 | 2 | 3 | 4 | 5 | 6 | 7 | 8 | 9 | 10 | 11 | 12 | 13 | 14 | 15 | 16 | 17 | 18 | 19 | 20
I, of course, love this sale to grab some items for myself. But, I really love this sale to grab some great gifts at great prices. So many of these items tend to round out my gift guides, so if you think you want to gift anything in the sale this year, I'd encourage you to grab it while it is on sale and in stock. Hopefully that helped you find some great picks from this years Nordstrom Anniversary Sale and you are able to stock up on some items you will love.
Other Posts You'll Love
June Amazon Best Sellers | Amazon Home Items You'll Love | Girls Nursery Decor
Pin This Photo Below For Later
Hopefully this helped you find the best shower wall material ideas. Be sure to pin the photo below for later, and if you don't already – follow me on Instagram (@arinsolange) and Tik Tok (@arinsolange) for more helpful hints, and if you have any questions leave them in the comments below and I will get back to you!
SaveSave